The Italian company presents a new product that combines luxury and modularity, technology and tradition

Finding a product that could be innovative but still strongly rooted in tradition, elegant but also versatile, luxurious but with a core solidly centered on industrial design. This was the ambitious goal that the Fontanot Group, one of Europe's leading staircase manufacturers for over 70 years, had set for itself at the beginning of this creative journey. The result exceeded all expectations
The company presents the world premiere of its new Diva, a unique staircase that represents another leap forward in quality and in the constant search for excellence, one of the brand's distinctive features.
Like a true diva, this staircase, designed by Michele Giacomelli, immediately seduces, not only because of its striking sculptural aesthetic but above all for its ability to instantly communicate a break with the past while drawing its intense expressive force from its roots in tradition.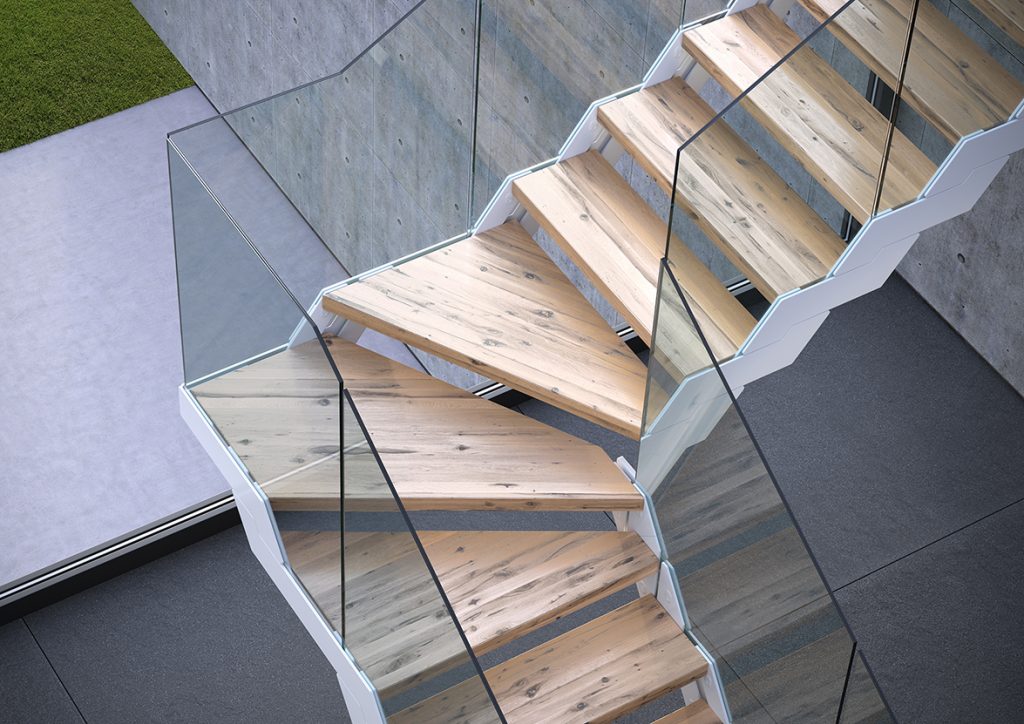 A fully customizable staircase, but one that still maintains its inimitable character. Diva is the first modular staircase that shifts the regulating mechanism from the lateral stringer; inventing a new line and opening up a groundbreaking niche in the marketplace. The flexibility of the regulating mechanisms, the combination of colors and the interchangeability of materials—as diverse as glass, wood, stainless steel, and marble—make Diva an icon that is never out of place, just waiting to be loved.
"I've always maintained—says brand Vice President, Laura Fontanot—that the relationship I had with my father Enzo was an unforgettable legacy, not a legacy to preserve but rather one that drove me towards a constant search for innovation. Transformation has always been part of our family's DNA. It's the only way to excel without becoming complacent. A staircase without limits, glamorous or basic, according to your needs. This is Diva. Able to catch your eye at first glance, producing, in a completely inexplicable and unpredictable way, multiple moods and emotions. It's something that we cannot precisely define and that nevertheless draws us in, stimulating our thinking and stirring our design instincts and imagination."
Andrea Pini, Fontanot's Sales Director, seconds this opinion: "The technological evolution underpinning Diva shifts the market paradigms. Up until yesterday, a beautiful staircase had to be 'made to measure' with all of the limitations that entails: waiting times, construction risks, jobsite management, distribution logistics, etc. Diva is gorgeous, prestigious, and yet it's an industrial staircase, even available 'off the shelf'. It can be adjusted on site and can be transported easily to anywhere in the world. Simple to configure, so that it can better interpret the customer's expectations. It's also so smart that it makes things easier at every important step in the process: design, shipping, and installation."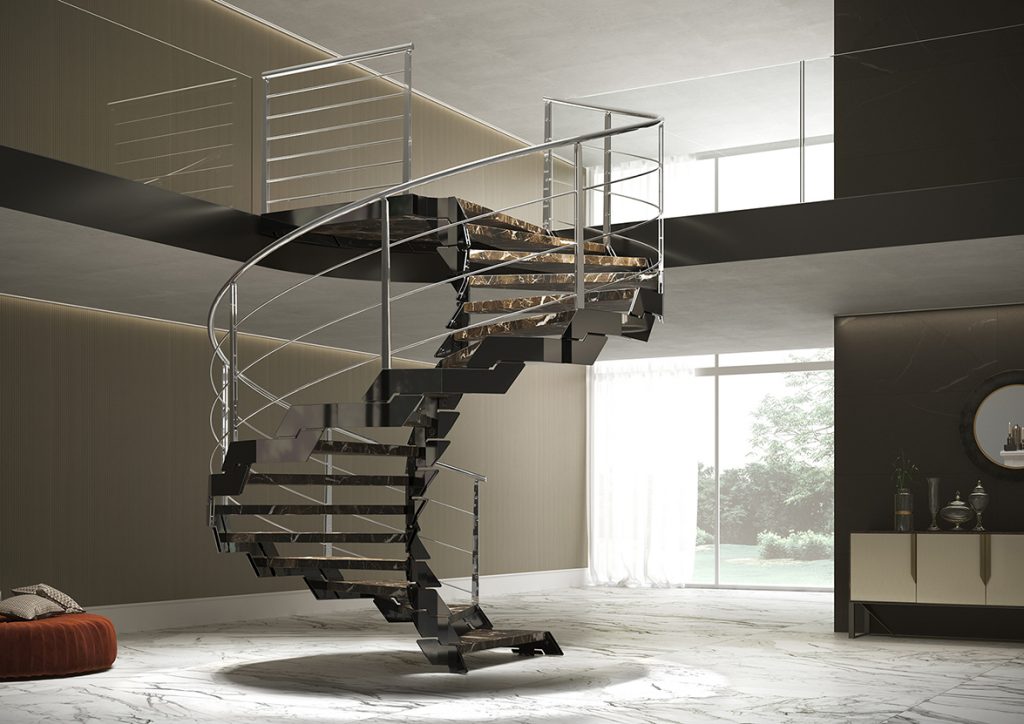 The details make all the difference. Being able to have a staircase that, chameleon-like, integrates with the surrounding environment is revolutionary in terms of both production and style.
Michele Giacomelli, Diva's engineer and designer, explains in further detail: "Starting from the idea that any form can be satisfied by a module, the challenge was to think about a single unit of that shape which, if replicated, would create a unified body respecting the identity of that same form. Diva differs from other modular staircases because it expresses the complete identity of a made-to-measure staircase while resolving the various contingencies that can come up on a construction site. The modularity parameters of Diva are applied to the stringers which, through a system of steel mesh, make it possible to change the rise and tread depth, offering a wide range of values. The mesh of the stringers can be stretched or compressed while maintaining the form's aesthetic rigor, balance and linearity. The result: the performance of a made-to-measure staircase, an industrial product, and a strong design connotation combined in a unique identity."
Thanks to these qualities, Diva will be available in every country in which the Fontanot Group operates, from Europe to North America, from the Middle East to Australia, as well as China and Japan. In some of these areas, it will be the company's main instrument for increasing market penetration, conquering those market segments that have been unreachable with "classic" bespoke products.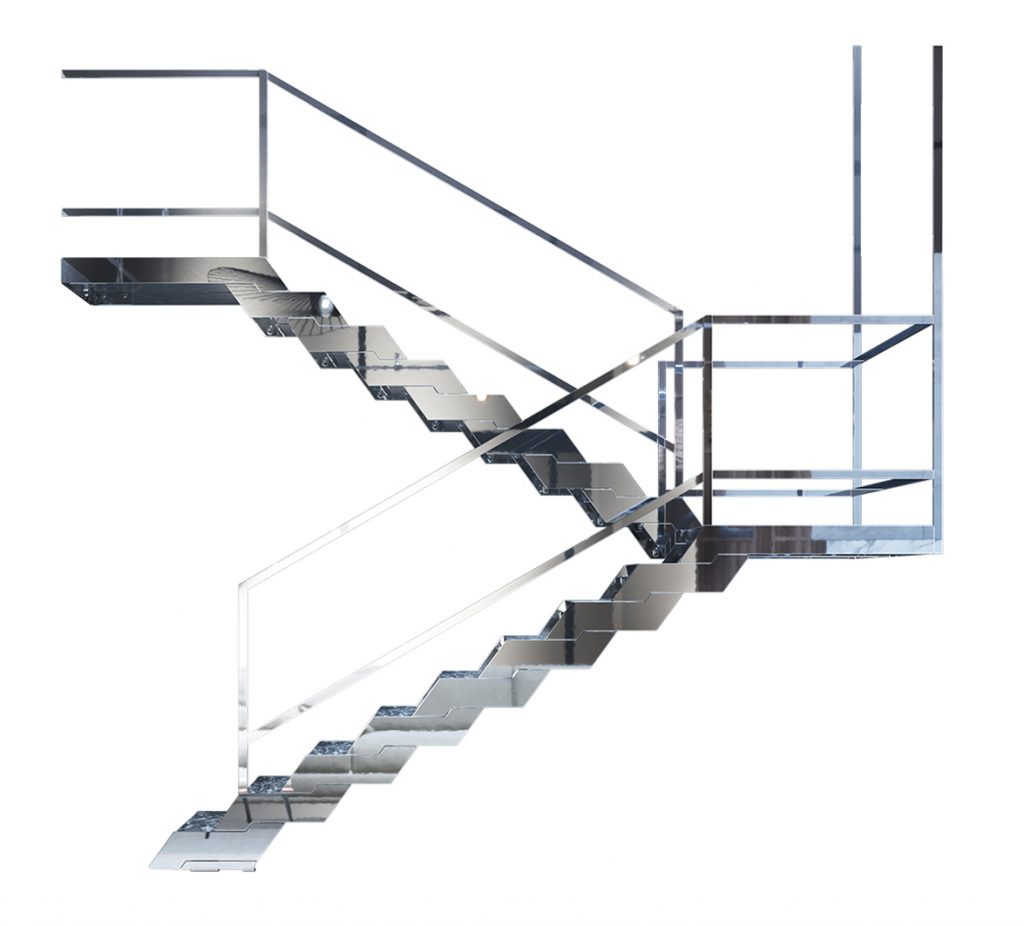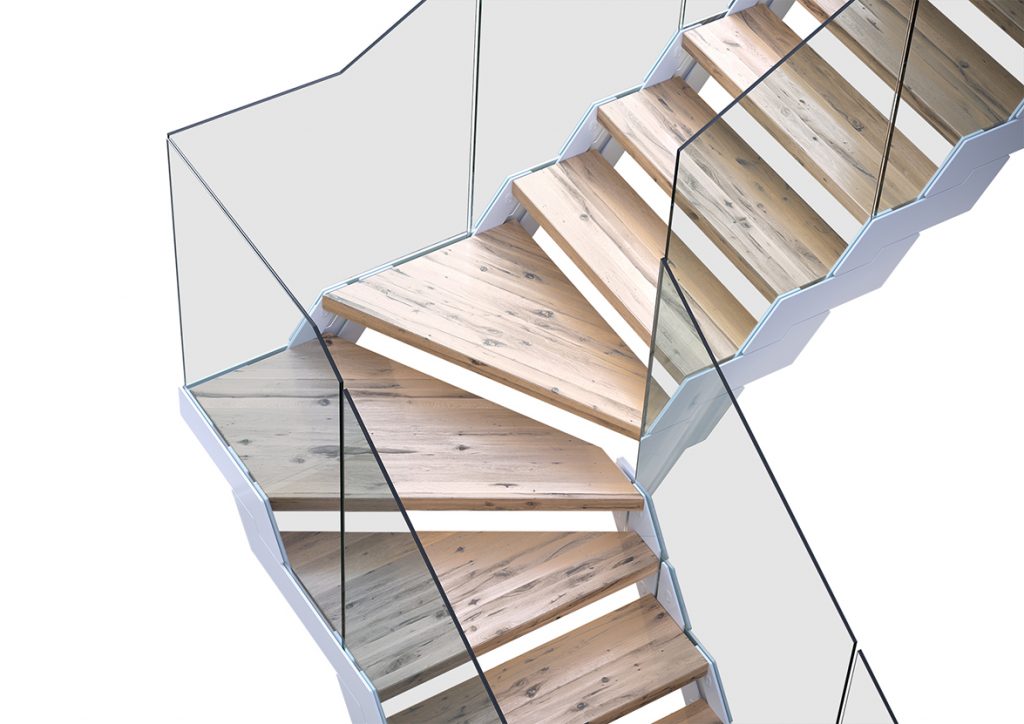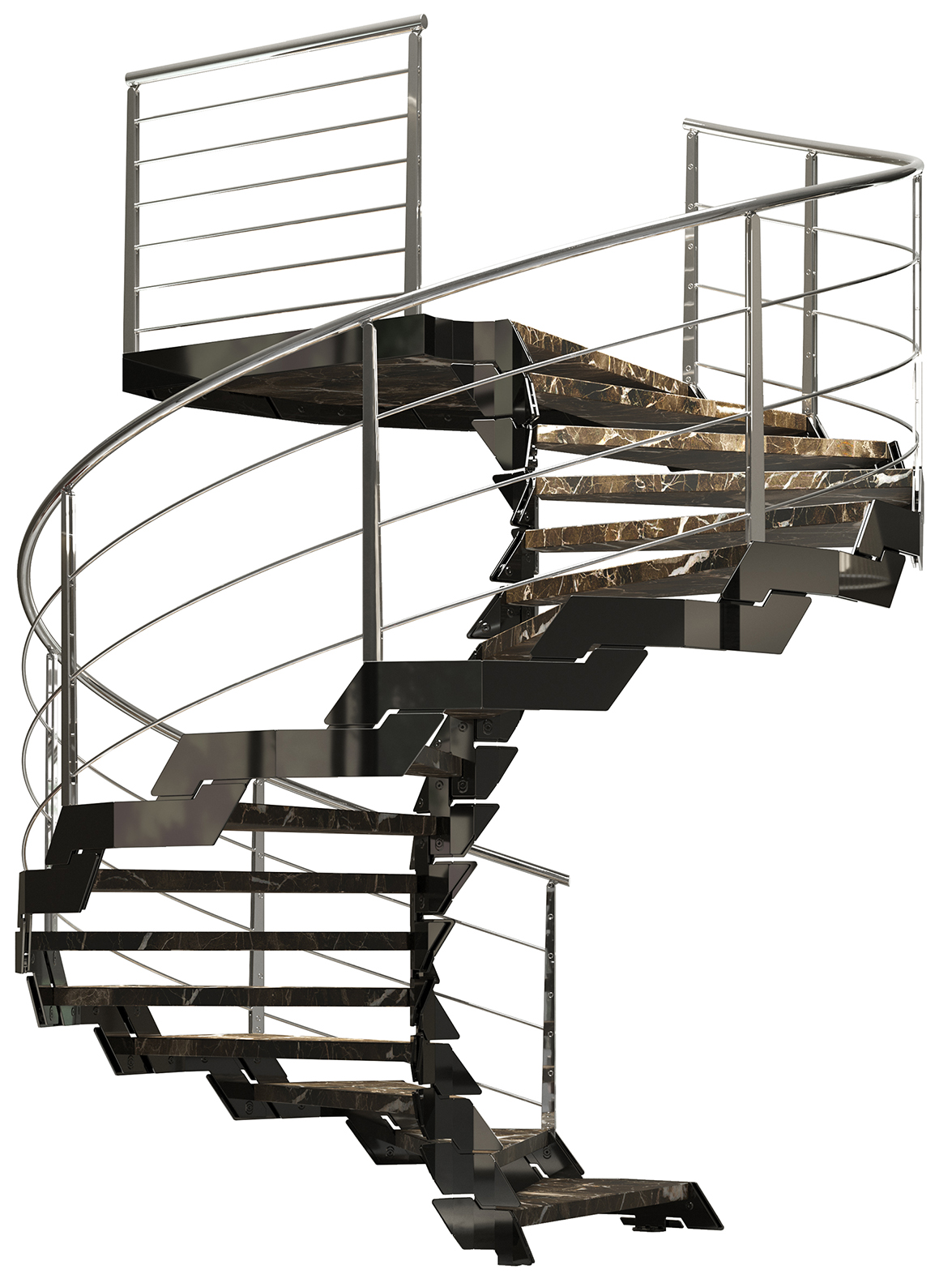 Source: FONTANOT
Visit the FONTANOT website
Read more news about FONTANOT published on Infurma