COMPAC, the leading brand in decorative surfaces, has achieved a major milestone on its 40th anniversary with the opening of a showroom in New York City.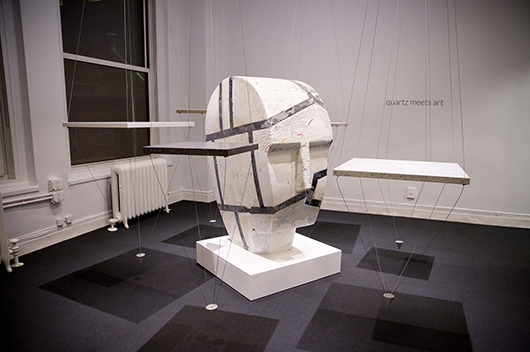 The space is located in 183 Madison Avenue, one of Manhattan's emblematic buildings. Some of the most prestigious architectural firms in the city are invited. COMPAC's showroom is intended to become a meeting point and inspirational space for architects, decorators and interior designers.
COMPAC's anniversary has marked a turning point in the history of the company, which has reinforced its commitment with innovation across its operations. In alignment with this updated corporate model, COMPAC has entered new markets, launched new collections and completed an ambitious renovation of its headquarters.
"Let the inspiration find me working"
This famous quote by Pablo Picasso resumes the ultimate goal of COMPAC's New York showroom: To provide professionals with the creative tools they need within an aesthetically pleasing environment. With this in mind, the space's focal point is a Carrara Glacé table with room for eight workstations. Other highlights include a suspended countertop and a display of landscapes showing the brand's environmental commitment and source of its inspiration and materials - marble and quartz.
A sculpture named Head, by Spanish artist Ruben Fuentes Fuertes can be found at the exhibition area. This art piece sums up the motto Quarts Meets Art. The sculpture is surrounded by several quartz pieces suspended in mid-air in the shapes of diamonds, hanging from ground to ceiling.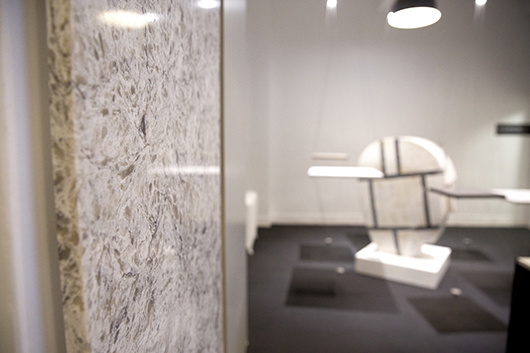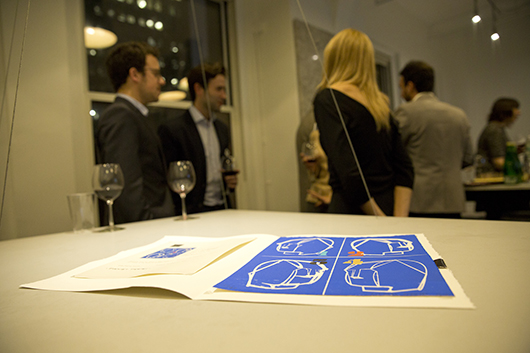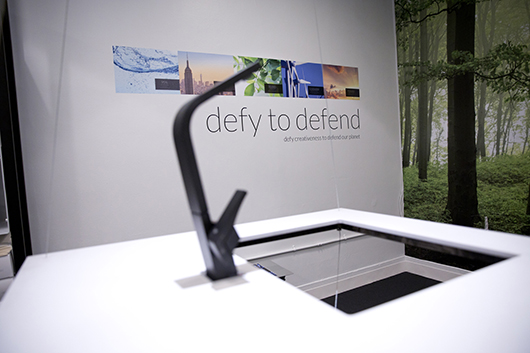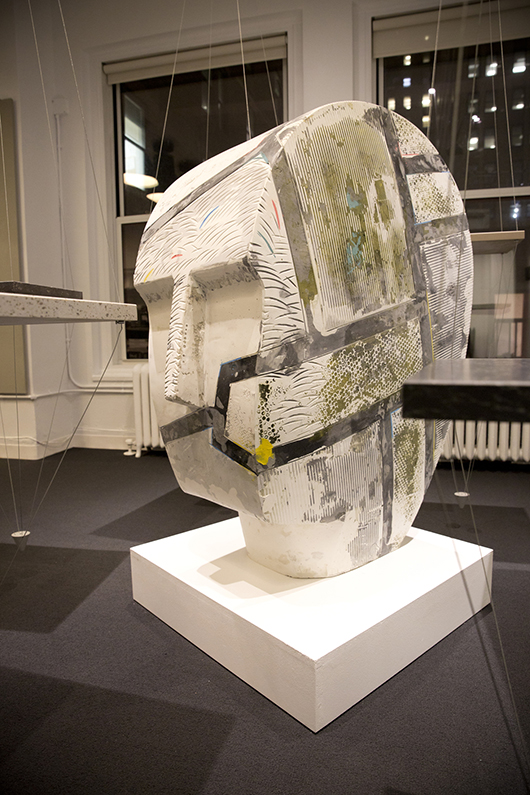 183 Madison Avenue
An historical landmark, this 19-story, 274,413 foot office building is located on the southeast corner of Madison Avenue and 34th Street in Manhattan's premier Midtown South submarket. Known as the Madison-Belmont Building, 183 Madison Avenue was designed by the prominent New York architectural firm of Warren & Wetmore, which also designed Grand Central Terminal.
The building was completed in 1925 for the Merchants & Manufacturers Exchange of New York as showroom and office space for silk companies in the flourishing Silk District of Manhattan. Edgar Brandt, a French iron master and pioneer of Art Deco style in Paris, designed the iron and bronze framing around the lower three stories of the building, considered as one of the first instances of the Art Deco design in the United States. The lobby is part of the original construction and is in the ornate Eclectic Revival style, including elements inspired by ancient Greece, Rome and Egypt. It also features a series of marbles and bronze with a multi-colored, barrel-vaulted ceiling.
183 Madison Avenue is located in the heart of Midtown South, a flourishing tech and information hub which has attracted many well established technology, design, media and entertainment firms. Close to many services and subway lines, 183 Madison Avenue is at the same distance from both Penn Station and Grand Central Terminal, New York City's largest transportation hubs.
Source: Compac
Visit the COMPAC website