Fritz Hansen opens its first UK standalone showroom, at the fashionable Clerkenwell
Nestled in Cowcross Street, behind London's historic Spitalfield Market and within fashionable Clerkenwell, the new showroom reflects the evolving vision of a luxury lifestyle brand, first established 150 years ago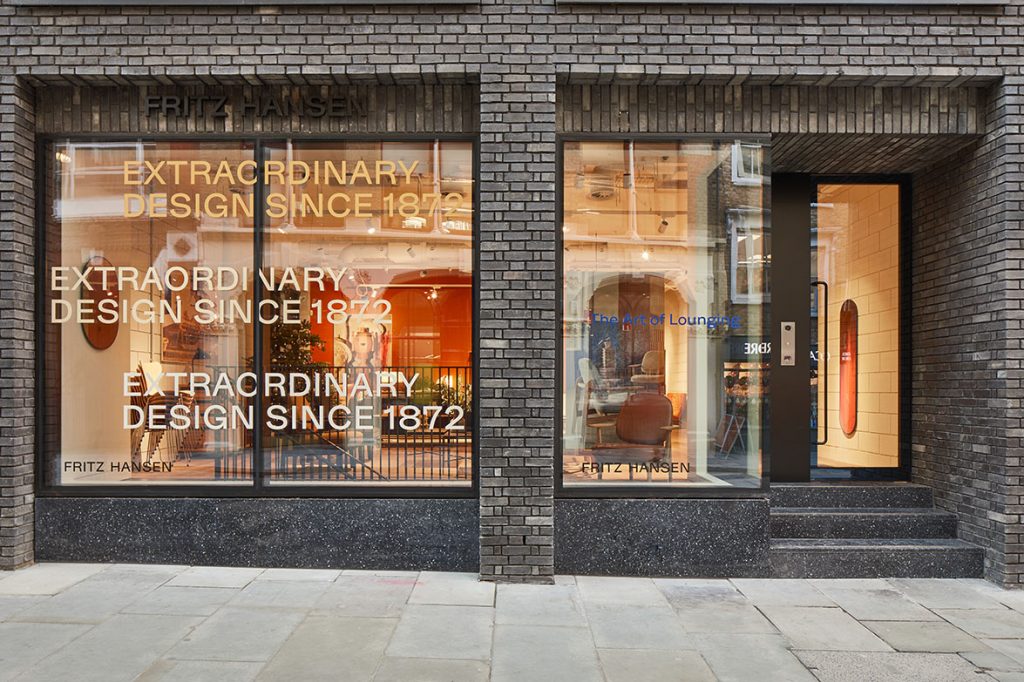 A rich history of craftsmanship and trading, close proximity to the city - as well as spacious warehouse spaces, made Clerkenwell the perfect base for architects and designers in the 1980's; The district is now home to more architectural practices and design showrooms than any other area in the UK.
Fritz Hansen continue to design and manufacture some of the world's most beautiful furniture, luxury accessories and lighting and the new London space will showcase a wide range of pieces - providing an inspirational hub and comprehensive design-source for architects, designers and specifiers.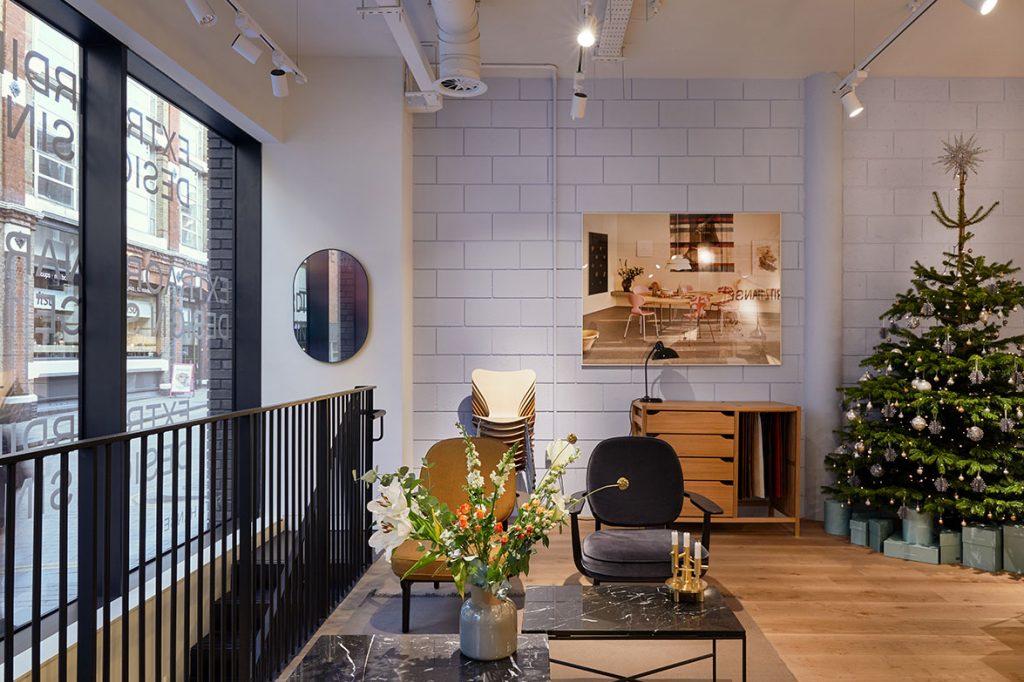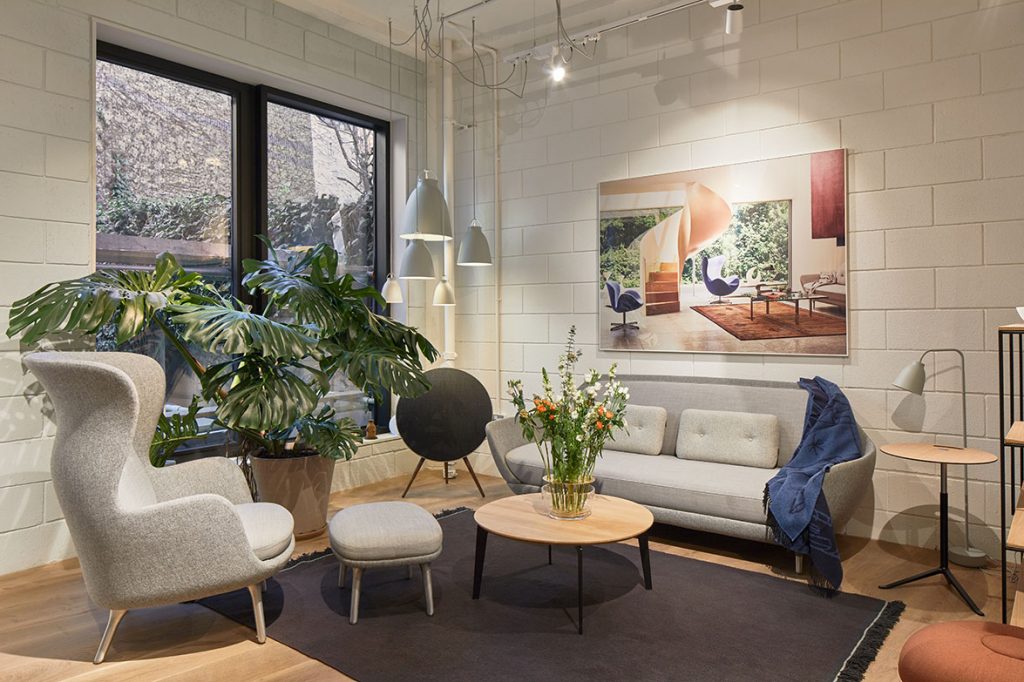 "We are extremely proud to open our first UK standalone showroom in the heart of London's Clerkenwell - bringing us closer to the professional market situated in and around an area so rich in design. The beautiful space and central location could not be better and we´re excited to get closer to both existing and potential partners." Christoffer Back, VP Contract Sales & Business Development Europe.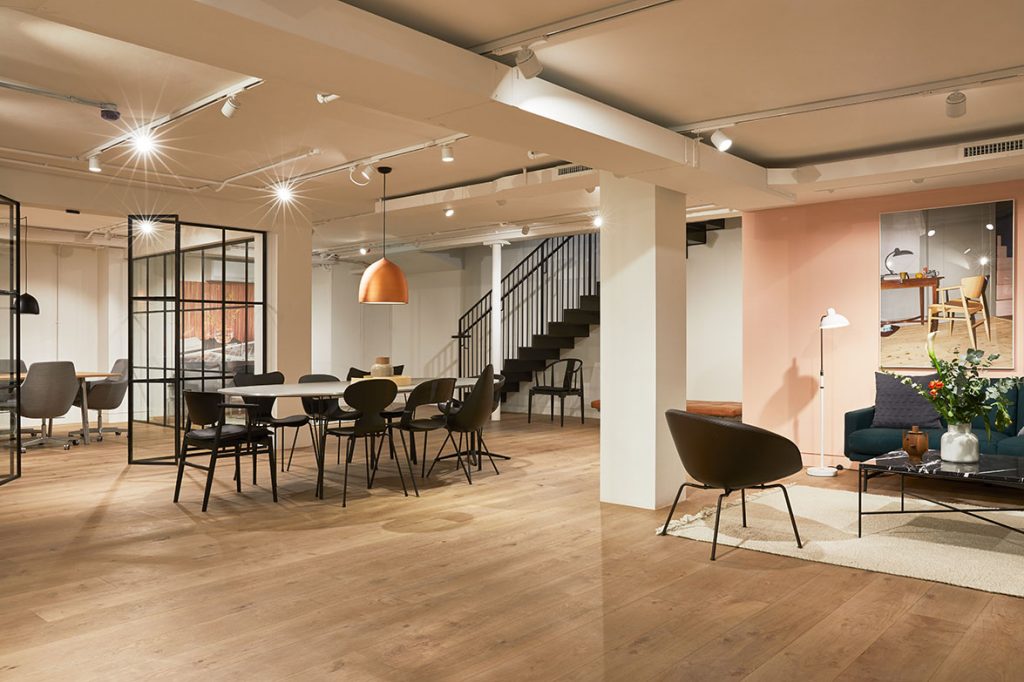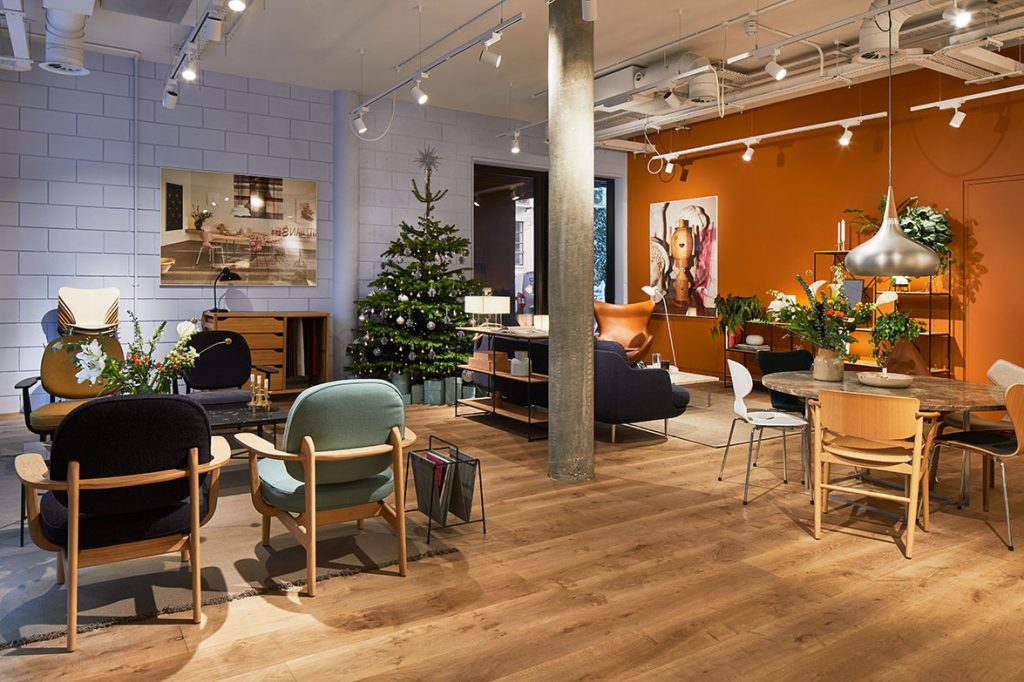 A new Fritz Hansen brand vision offers a modern Nordic lifestyle; Beautiful, emotive spaces are played out across 2 floors in a spacious and bright industrial-style setting. A backdrop of rich browns, burgundy, deep green and signature muted pastels set the stage for core Fritz Hansen designs such as classic Arne Jacobsen chairs, many updated in new finishes and materials, including the new Series 7 in velvet, Ant Deco and Ant in bright new colours for Spring.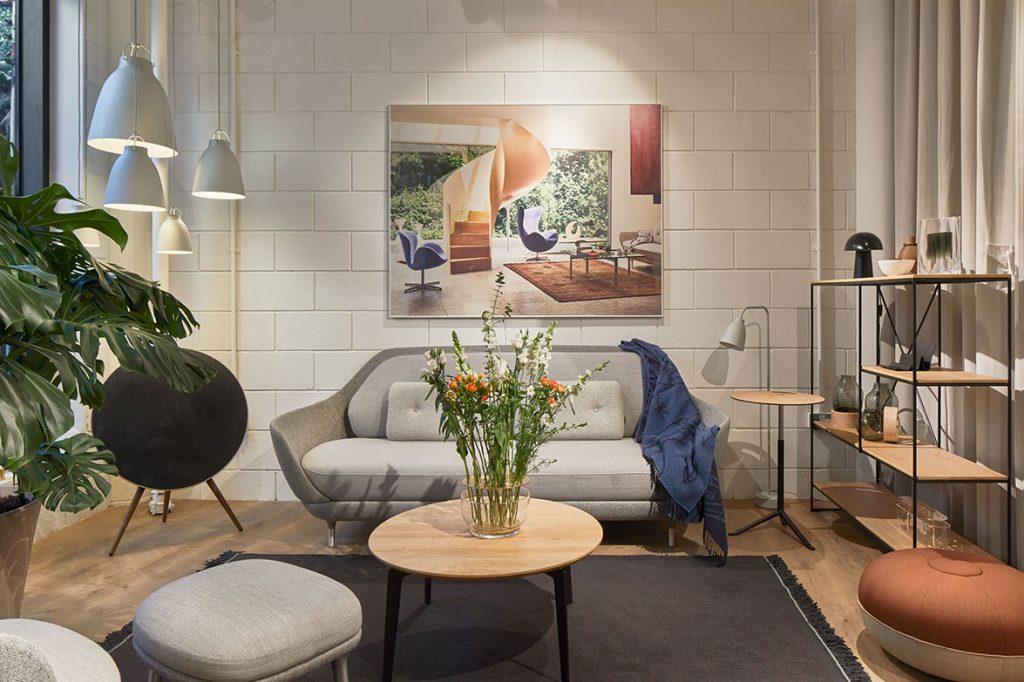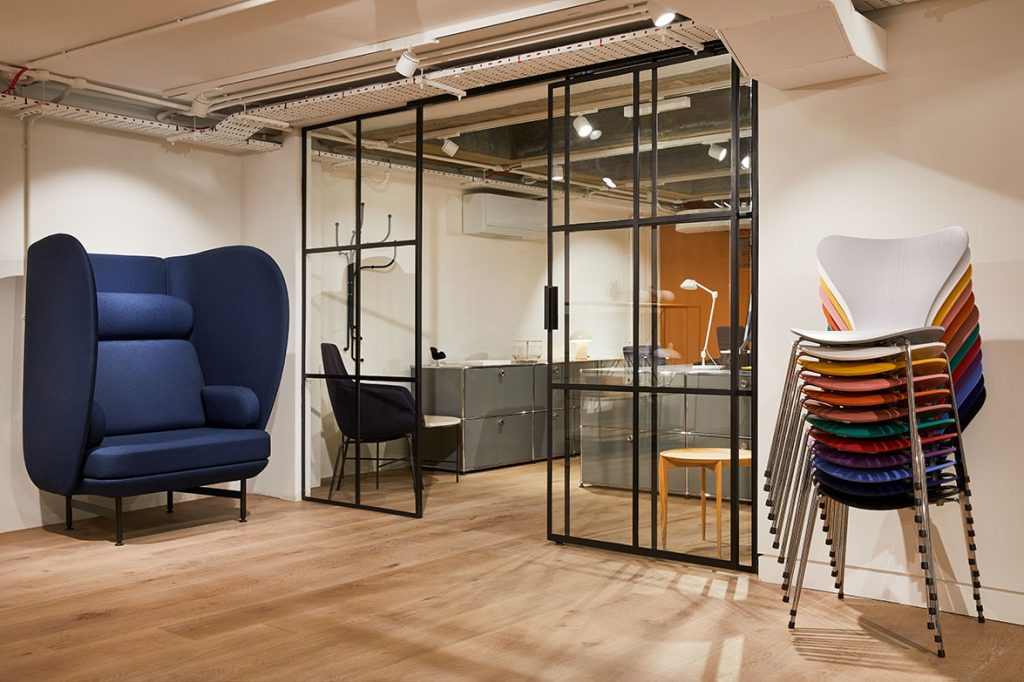 Materials such as wood, glass, marble, steel, cashmere, cotton - as well as large artworks and plants, add depth and create a sense of place. Newer collections include the Planner series of tables, accessories and shelving reissued by Fritz Hansen and designed originally by the late Paul McCobb in the 1950's. Nendo's N02 Recycle multi-purpose chair made from household plastic waste will be revealed here for the first time in the UK and Jaime Hayon's new Fred Lounger is displayed in multiple finishes, showcasing the Fritz Hansen Christianshavn textile collections.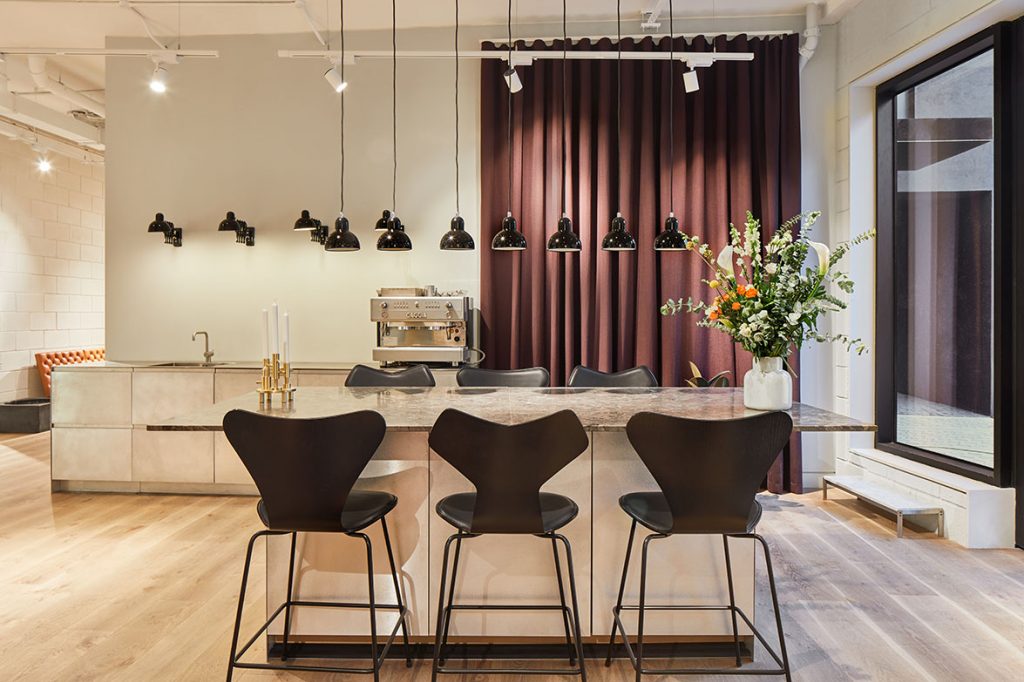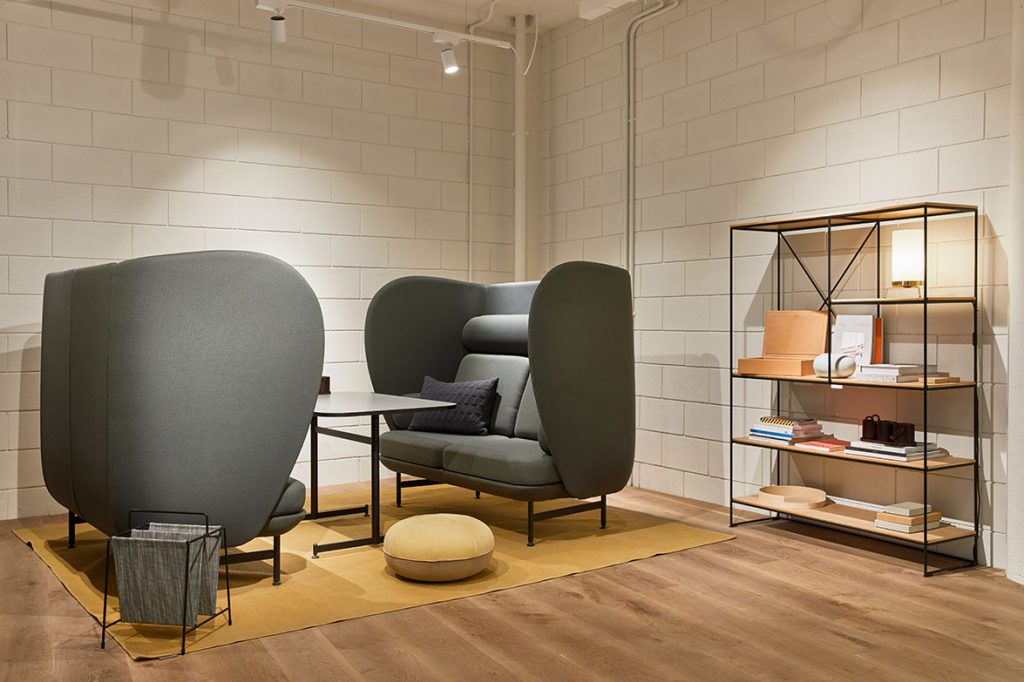 Lighting has been developed in-house to reveal new pieces as well as limited editions of existing designs, such as the celebratory Bauhaus edition of the classic Kaiser Idell lamp in brass and matt black. New accessories broaden the existing collection of mirrors, glassware, vases and storage - each adding detail, personality and the finishing touch to Fritz Hansen's new London home.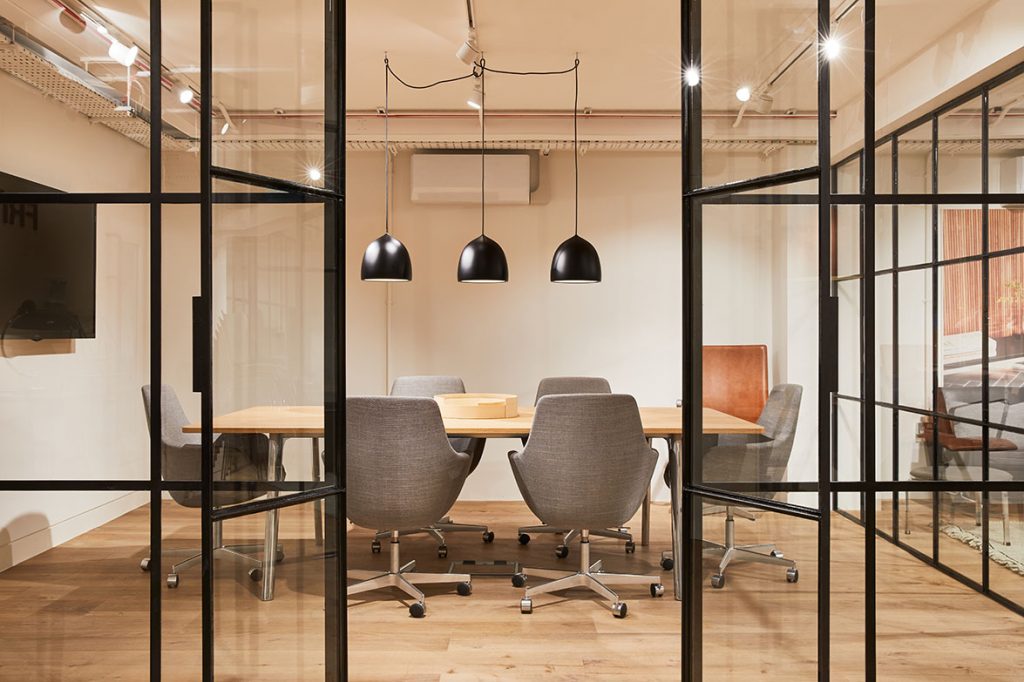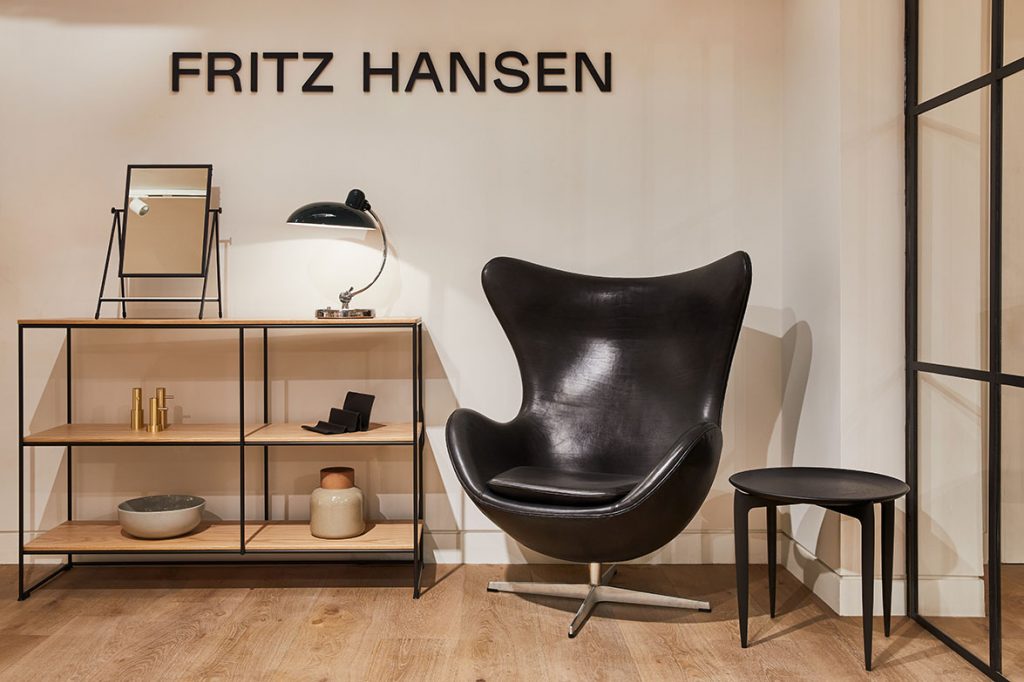 The Fritz Hansen showroom is situated at 78 Cowcross Street, London, EC1M 6EJ
Opening hours: Monday-Friday 10.00-18.00
Source: Fritz Hansen
Visit the Fritz Hansen™ website
Read more news related Fritz Hansen published at Infurma