Thesis and Black Note collections by LZF and Ramón Esteve: LED technology where you least expect it
The relationship between LZF and Ramón Esteve continues to bear interesting fruit, combining design and creativity to achieve surprising results for the contract and residential sectors.
A good example is the Thesis and Black Note lamps, with which the renowned architect claims to have taken a step forward thanks to the use of LZF technology, which has allowed him to create "particularly singular pieces based on clarity, simplicity and the joint harmony of objects and space".
Thesis
The Thesis lamp has a classic structure of a floor lamp and shade. But the most interesting thing is to see how, through the use of technology, its configuration changes completely. In this case, it is the support itself that acts as the lighting point, making the traditional bulbs disappear, which detract from the cleanliness of the piece.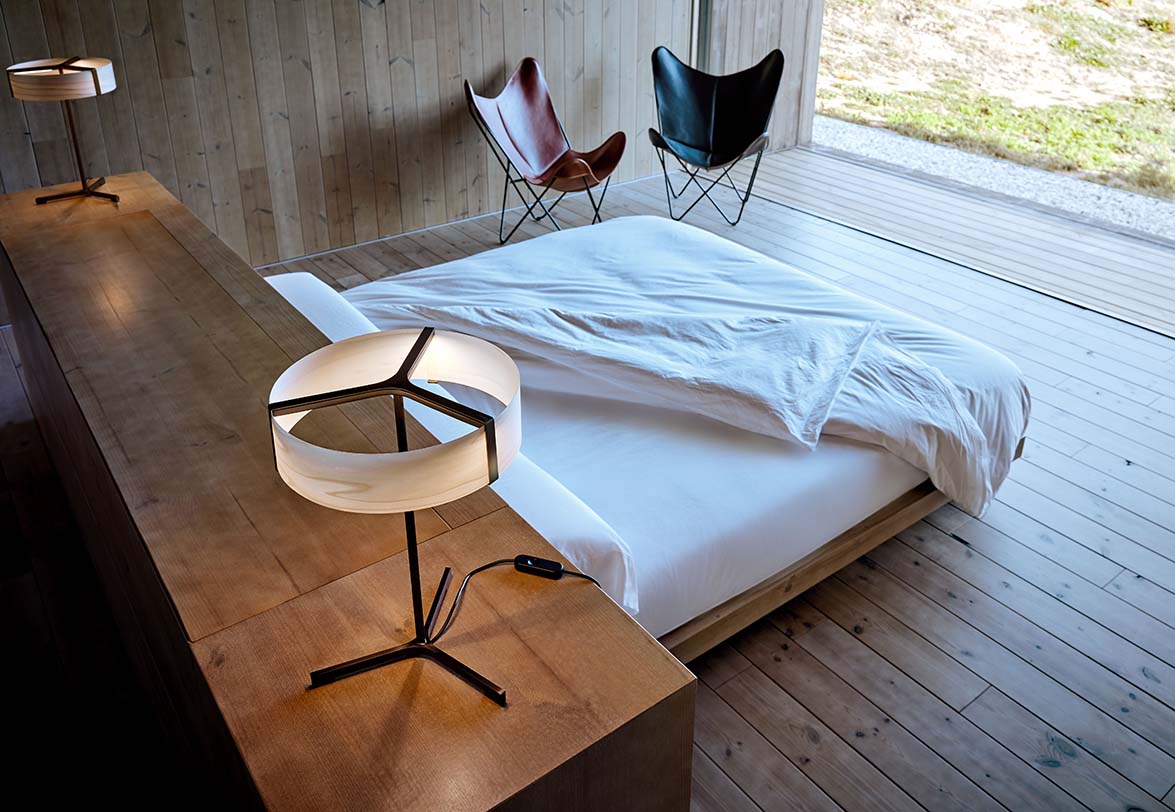 Thanks to LED technology and this integration, LZF and Ramón Esteve have managed to dispense with this element; and have been able to play with the proportions and establish an exceptionally light wood veneer screen. The result is a balanced and very special piece. An introverted and intimate light, quiet, without distractions, designed for spaces such as a library, a private study or a cosy corner.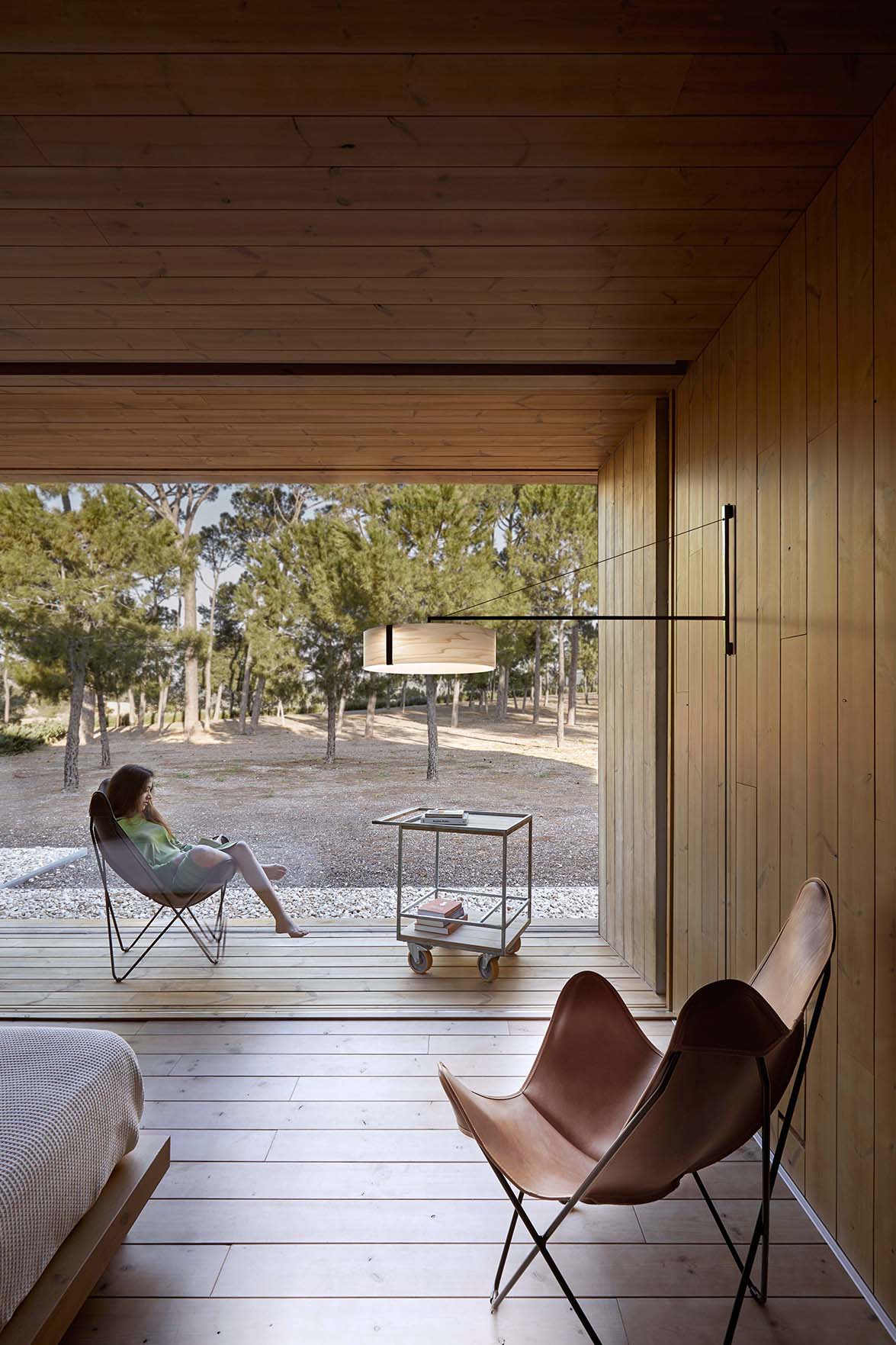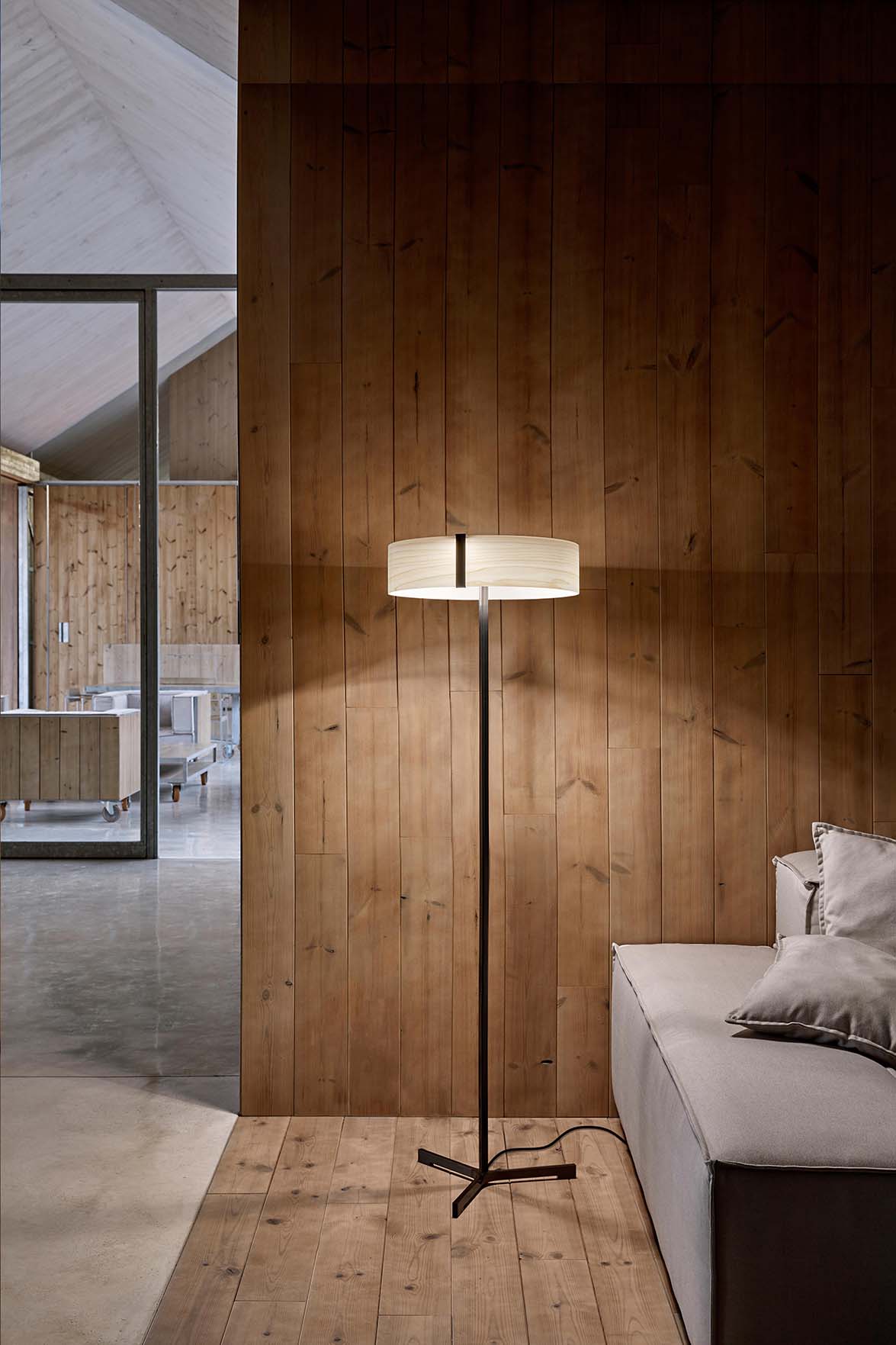 Black Note
As for the Black Note collection, its aesthetic brings to mind traditional pieces. A lamp with perpendicular shades that rise and fall in harmony, in a rhythmic arrangement inspired by the black keys of a piano; whose sharp, flat notes add emotion to a melody. But once again, uniqueness makes an appearance, with a stand that is also a point of light, a surprising effect achieved with the use of technology. The metal frame of this series, finished in black and anthracite tones, harmonises with its warm and luminous wood veneer tones.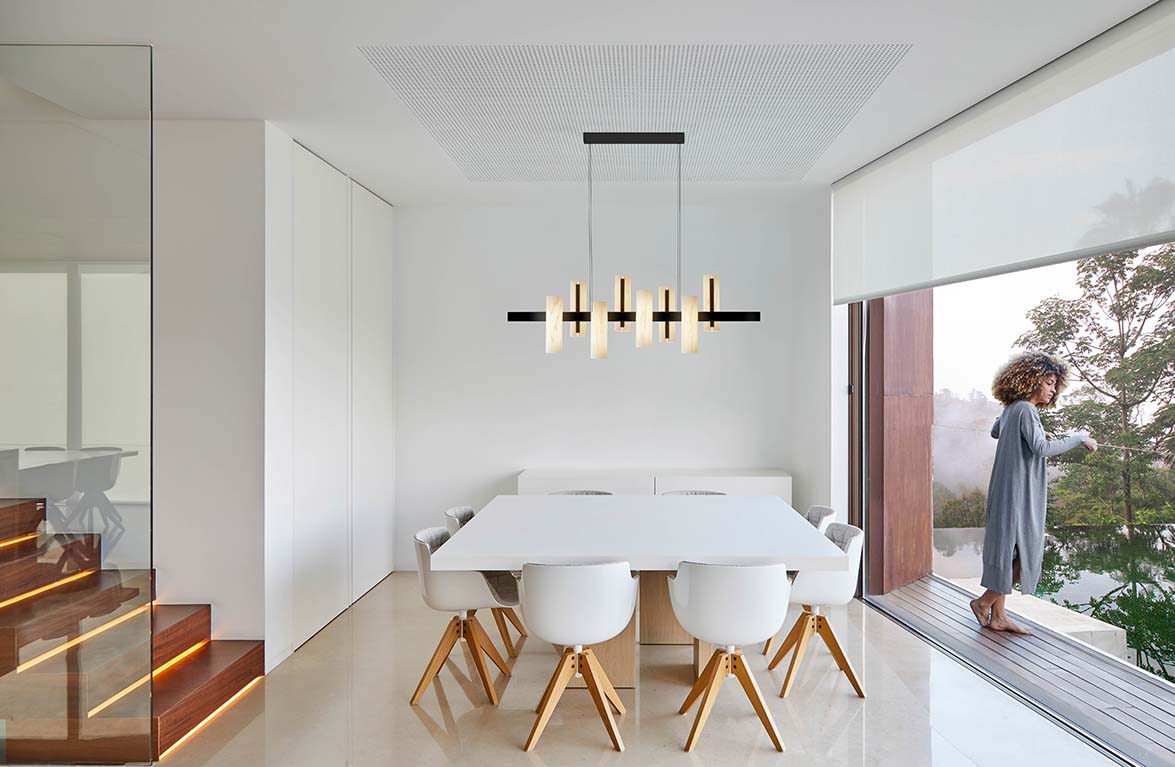 Within this series, Ramón Esteve has created three different compositions for LZF: Black Note Keys (horizontal), Black Note Triplets (suspension and floor) and Black Note Duplets (wall). Different proposals that, with their rhythmic shapes, offer a symphony of light, texture and pattern. The linear model is very special, as it offers the possibility of converting the piece into an ambient or functional lamp depending on the type of lighting chosen. The horizontal plate provides an intense and direct light, while the cylinders project a more ambient light.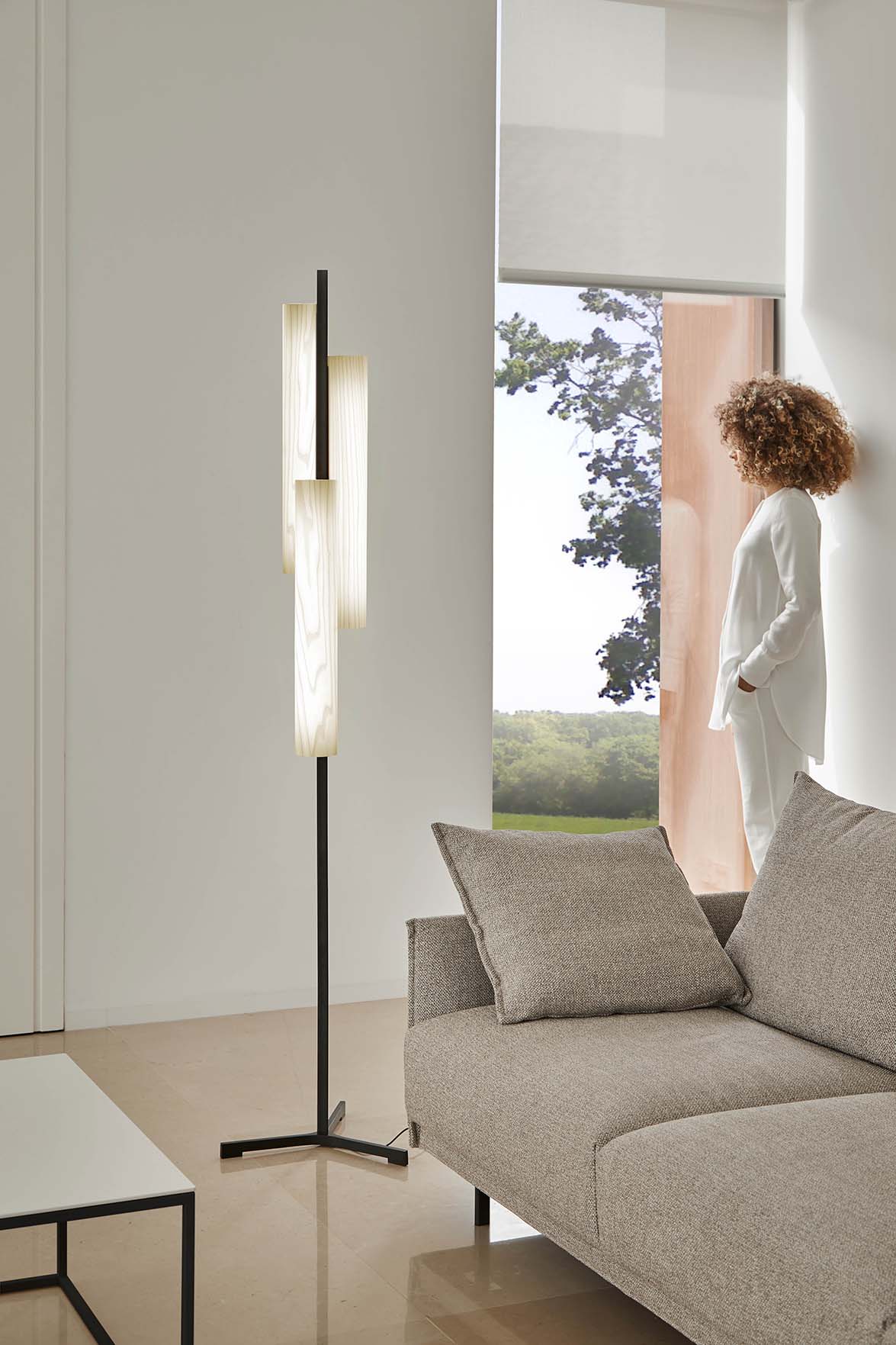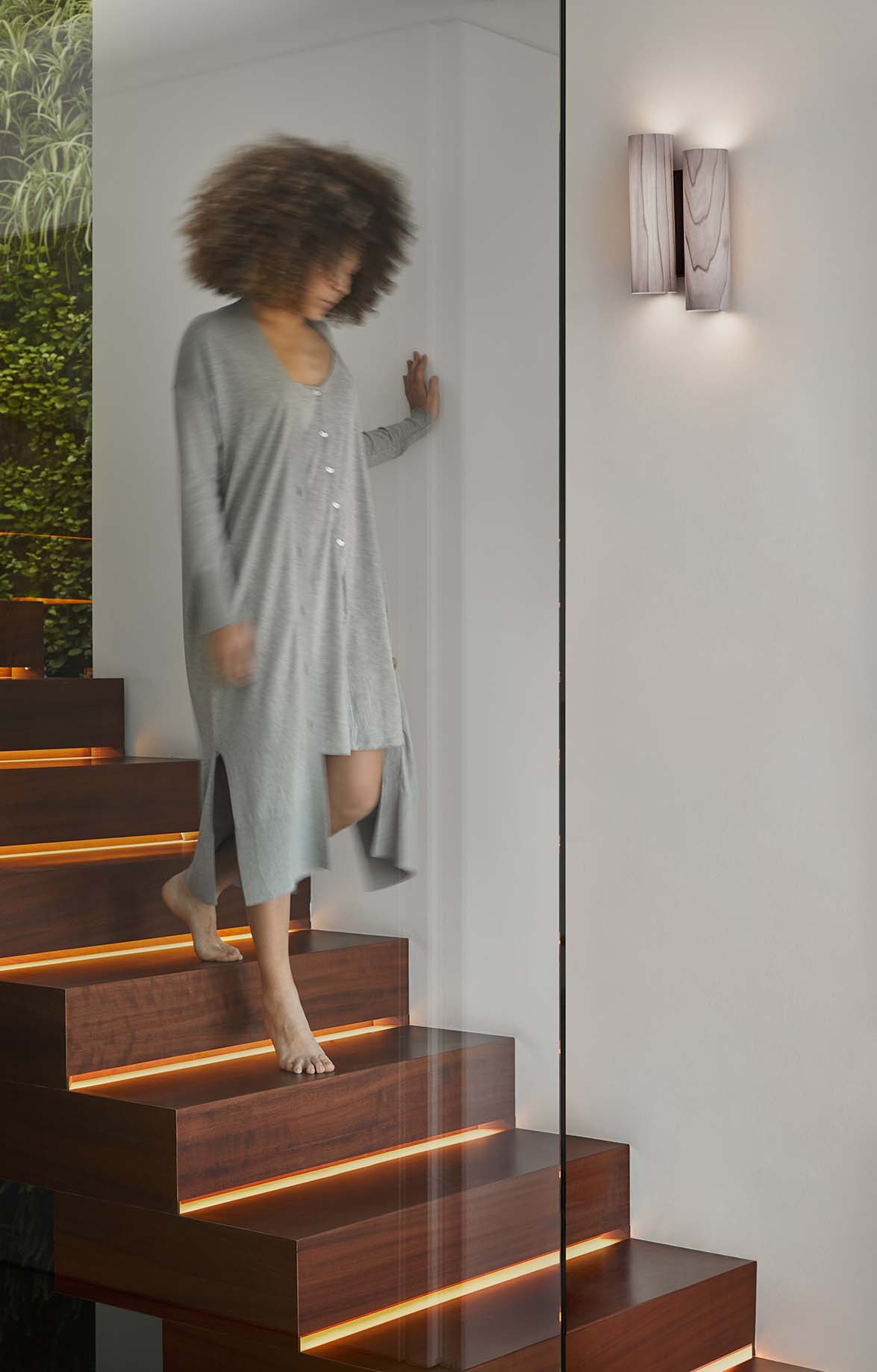 Source: LZF Lamps
Read more news related Lzf Lamps published at Infurma
Read more news related Ramón Esteve published at Infurma
Visit the LZF Lamps sheet at Infurma
Visit the LZF Lamps website