Ceramica Globo presents BOB, a light and harmonious washbasin with essential and soft lines
The countertop, with its soft edges, is made of 20 mm DEKTON®, a revolutionary material composed of refined glass, china and natural quartz: a highly technological material, used for its qualities for new-concept kitchen countertops as well.

DEKTON® ensures an extraordinary functional effectiveness besides a noteworthy aesthetics: it features the complete absence of porosity and therefore the extreme ease of cleaning, it is scratch-proof, highly durable over time and its matt finish results quite pleasant to the touch. The top is available in three different finishes: Keranium, Edora and Bromo.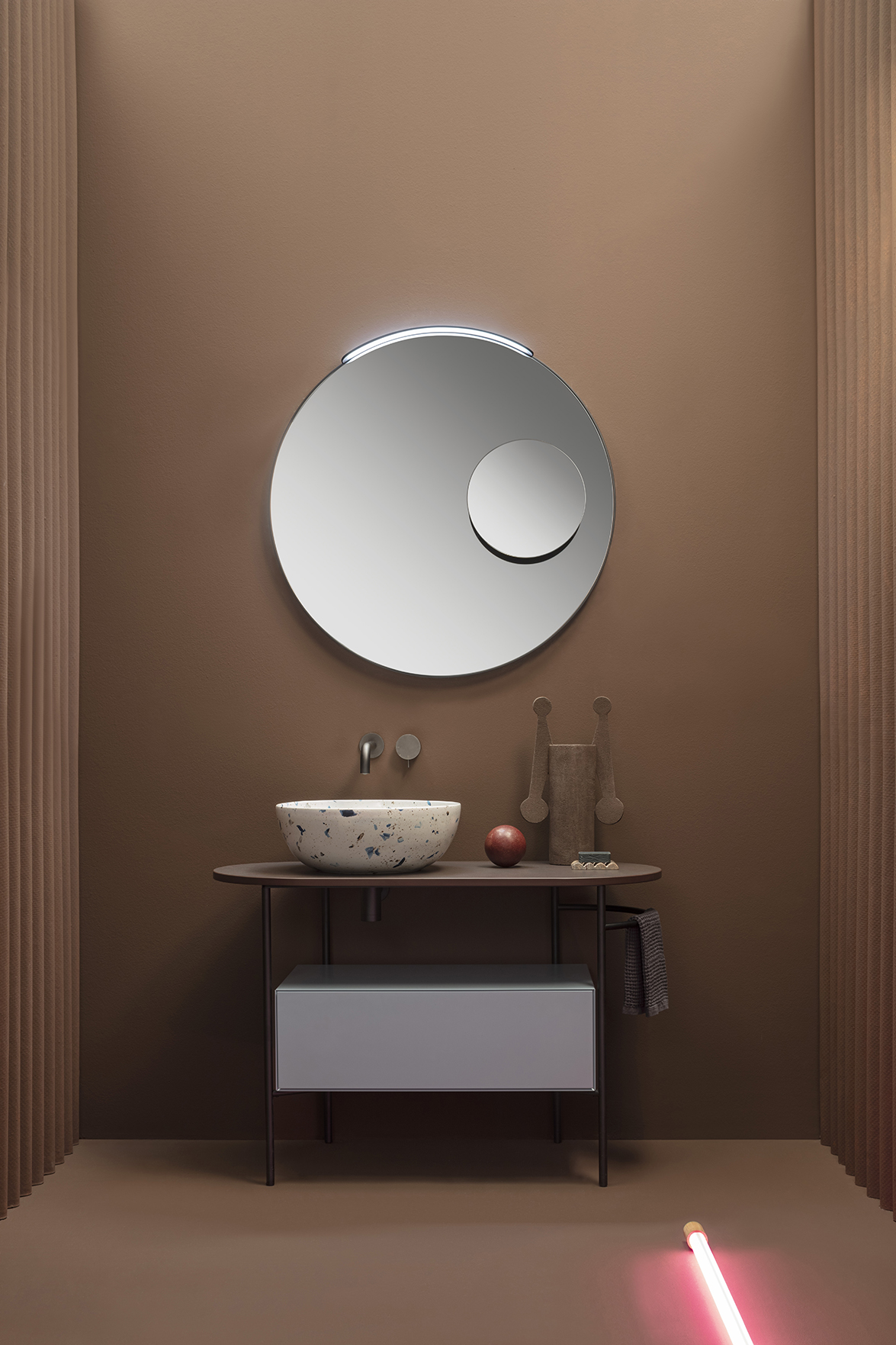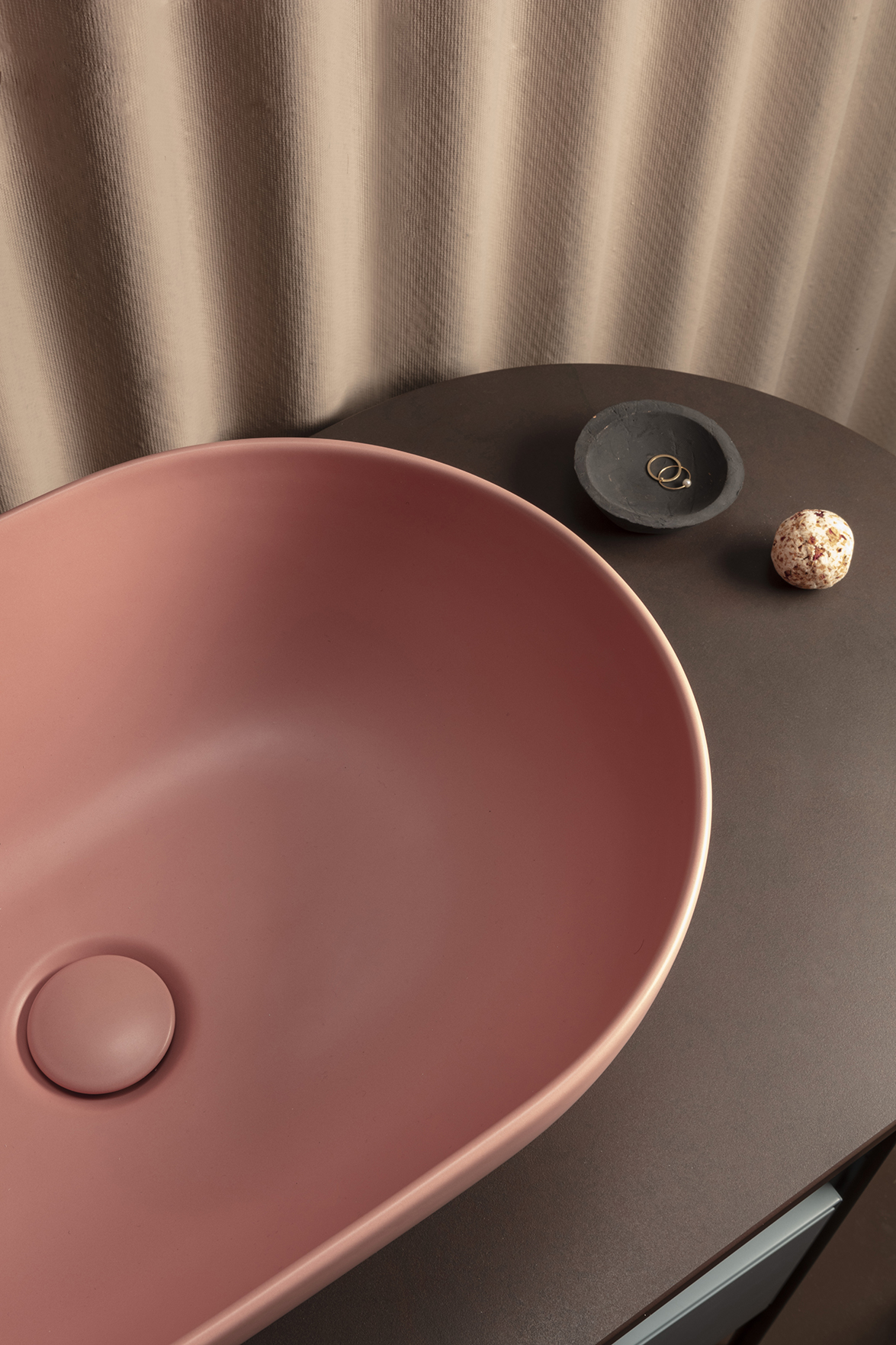 The structure of BOB is made of a steel-powder coated rod which emphasizes its circular shape.
BOB is structured for several countertop washbasins by Ceramica Globo available in the finishes Bagno di Colore or Le Pietre, and in shiny white ceramic. It is also possible to add a storage drawer in 45° section, with a push and pull opening system, in matt lacquered MDF, in one of the 14 colours of the finish Bagno di Colore. Also the additional and specific inner dividers combine with the inside of the drawer in the matt black finish.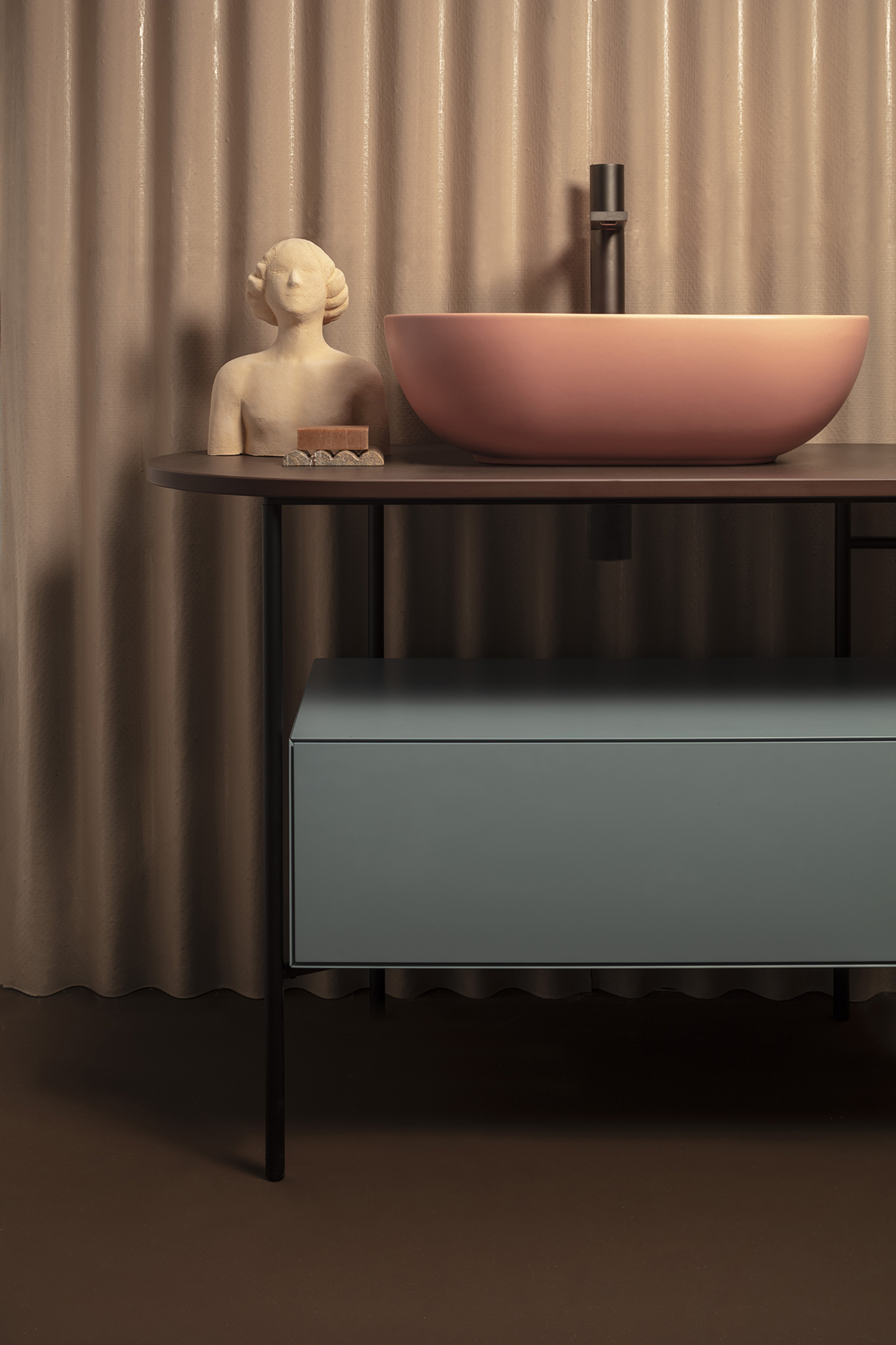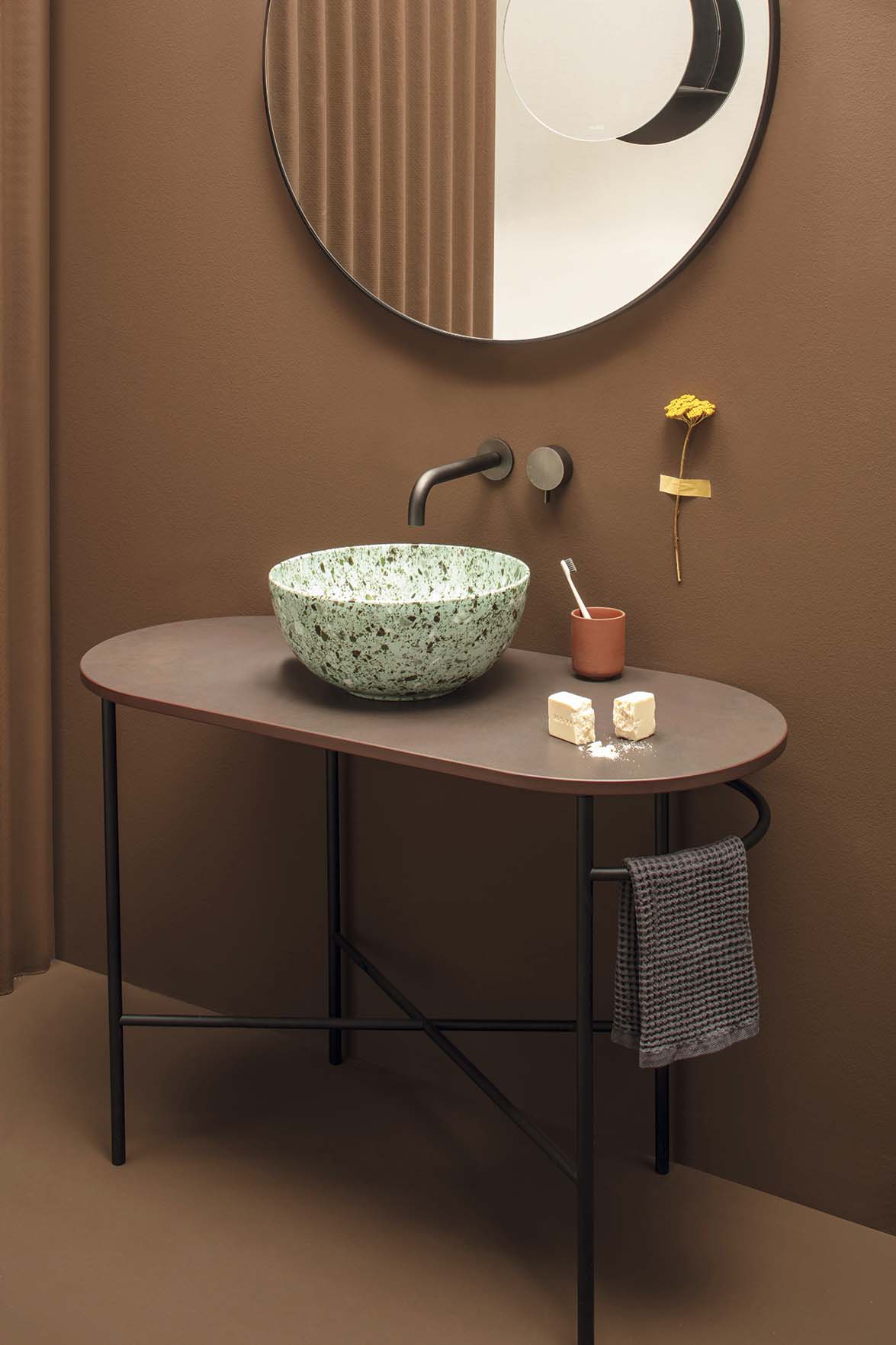 BOB is part of OPI, the new collection of bathroom furnishings conceived by Ceramica Globo together with the creative direction of Angeletti Ruzza Design. Lightness, completeness, comfort, clean lines, elegant simplicity and modularity are the main features of the brand-new collection OPI. Versatile and with a modern design, OPI allows to create endless configurations thanks to the different and available forms, dimensions, colours and materials.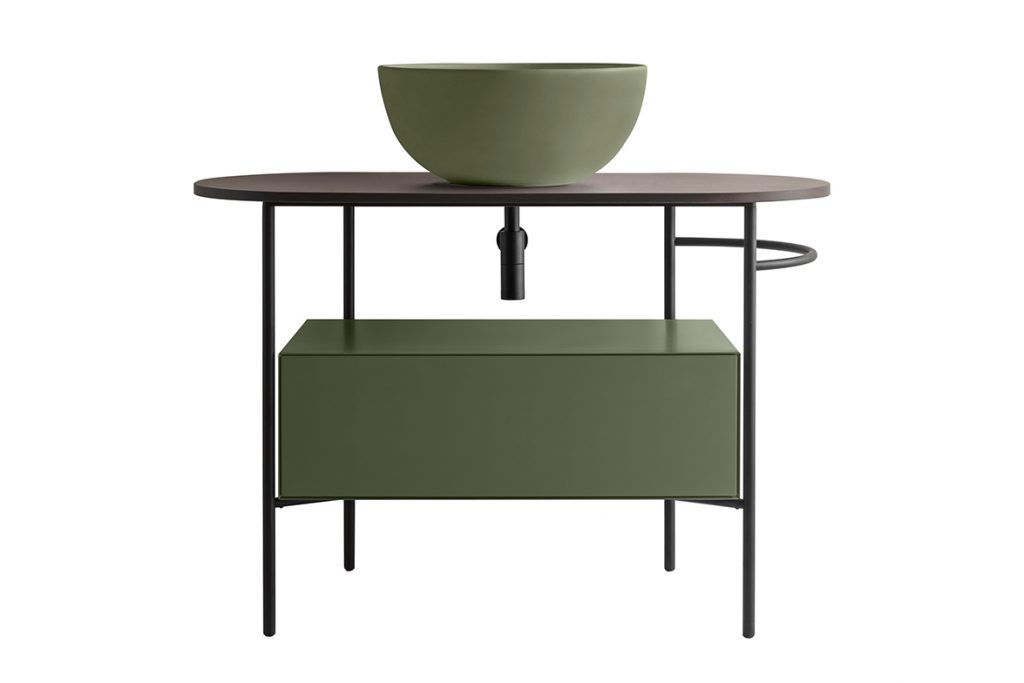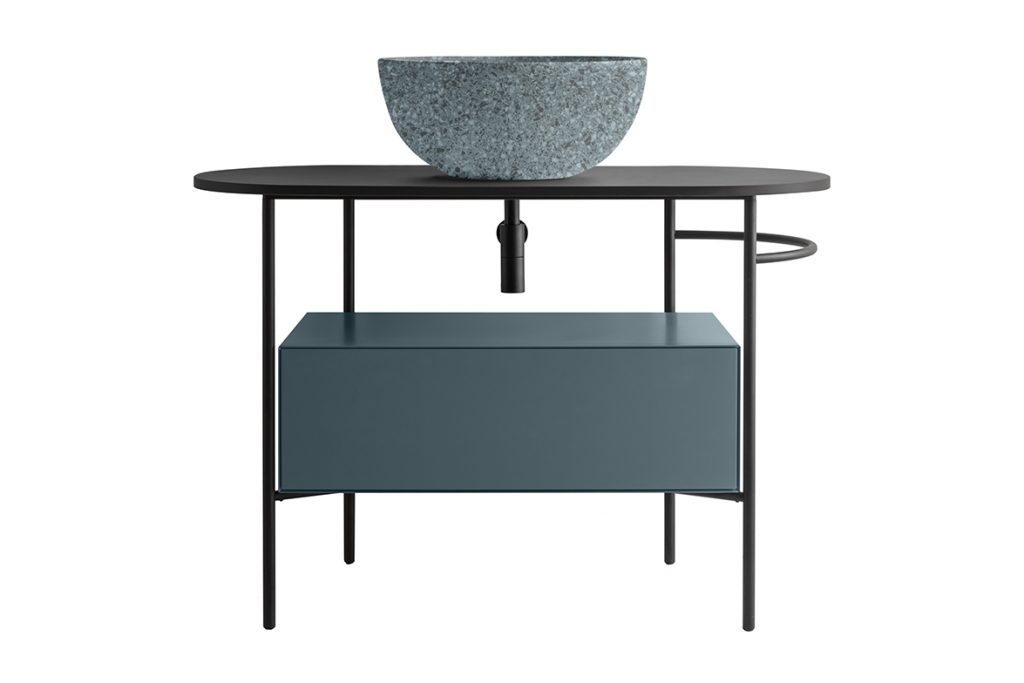 Source: Globo
Read more news related Ceramica Globo published at Infurma
Visit the Globo website