Always innovative, always one step ahead, HI-MACS® is making strides in sustainability with a selection of new recycled colours. The design world today demands healthy, environmentally friendly materials and products and it is with this in mind that HI-MACS® is moving forward with its latest range of natural colours that are high impact in aesthetics yet low impact in environmental cost.

There are three new colours forthe Granite collection (Cotton Field, Windy Hill and Highland) and three existing colours from the Volcanics range (Santa Ana, Tambora and Gemini), all of which have been certified by the Scientific Certification Systems (SCS) for stated recycled content.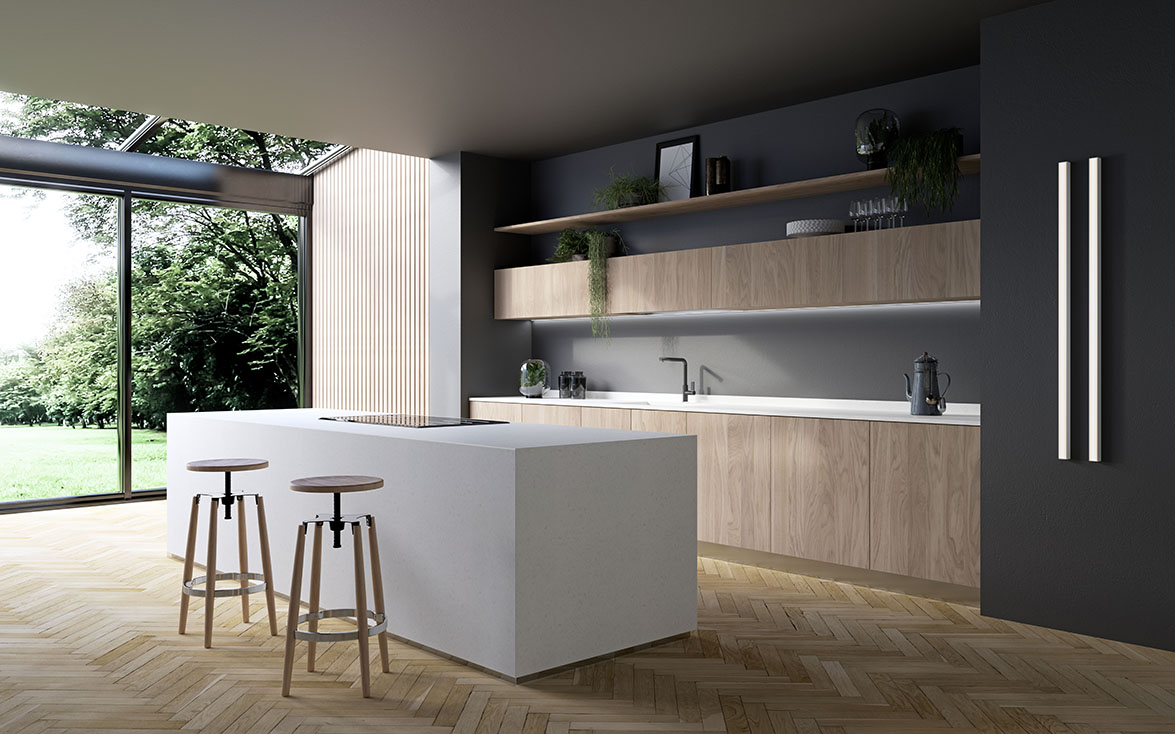 Volcanics Santa Ana
Durable, colour fast and easy to maintain, the stone-effect Granite designs are perfect for all surface finishes, in everything from kitchens, bathrooms and wet rooms to retail and commercial interiors, while the Volcanics palette is more a kind to a precious natural stone, bringing a luxurious look to any scheme. The Eden Plus special order collection is also part of the sustainable offering, featuring six colours containing recycled content, so there is something for every design style and solution.
These new Natural Acrylic Stone finishes are ideal for any domestic or commercial project especially in the construction industry where sustainability is a keyword for eco design and build. The new recycled colour collection can help specifiers, architects and builders obtain Leadershipin Energy and Environmental Design (LEED®) accreditation for sustainable design and all recycled HI-MACS® colours have the Greenguard Gold Indoor Air Quality Certificate.
Granite Cotton Field
This latest launch is just one way in which LG Hausys is making continuous efforts to provide sustainability within its product range. Thanks to HI-MACS® durability, combined with its intrinsic properties, its longevity means reduced waste over the years, and any off-cuts can simply be used elsewhere, allowing for fabrication with virtually no waste to landfill. HI-MACS® is renowned for its many international certificates, exceptional hygienic performance, high indoor air quality and emission-free construction. Now it is also an eco choice, which can contribute easily and effortlessly to green building projects.
These new sustainable HI-MACS® colours contain up to 16% recycled material but the eco process doesn't end there. All HI-MACS® products are made in accordance with the environmental standard ISO 14001 and the company itself undergoes regular environmental and energy consumption analysis with published results. The findings are always incorporated into its sustainability strategy and taken into consideration when applying its reduction targets. Made from a mix of minerals, acrylic and natural pigments, solid surface HI-MACS® is proud to announce its latest colour collection, which takes the company one step further in its aim to become ever more sustainable and environmentally friendly.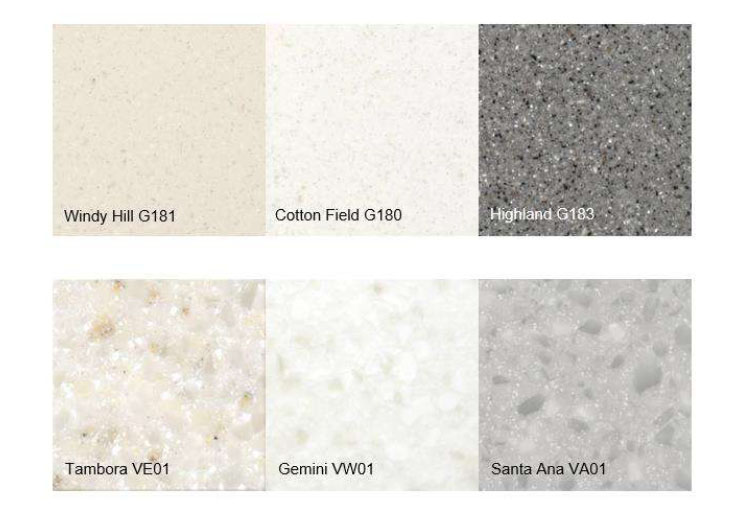 There are plenty of added benefits to using HI-MACS®. It has no VOC emissions and is formaldehyde and nanoparticle free. The result is a seamlessly joined solid surface that will elevate any project into something truly special.
Source: HI-MACS®
Photography: ©Studio Podrini
Visit the HI-MACS website
Read more news related with HI-MACS published on Infurma