Gayafores presents new collections of floor and wall tiles with the claim 'Feel with us the essence of Cersaie'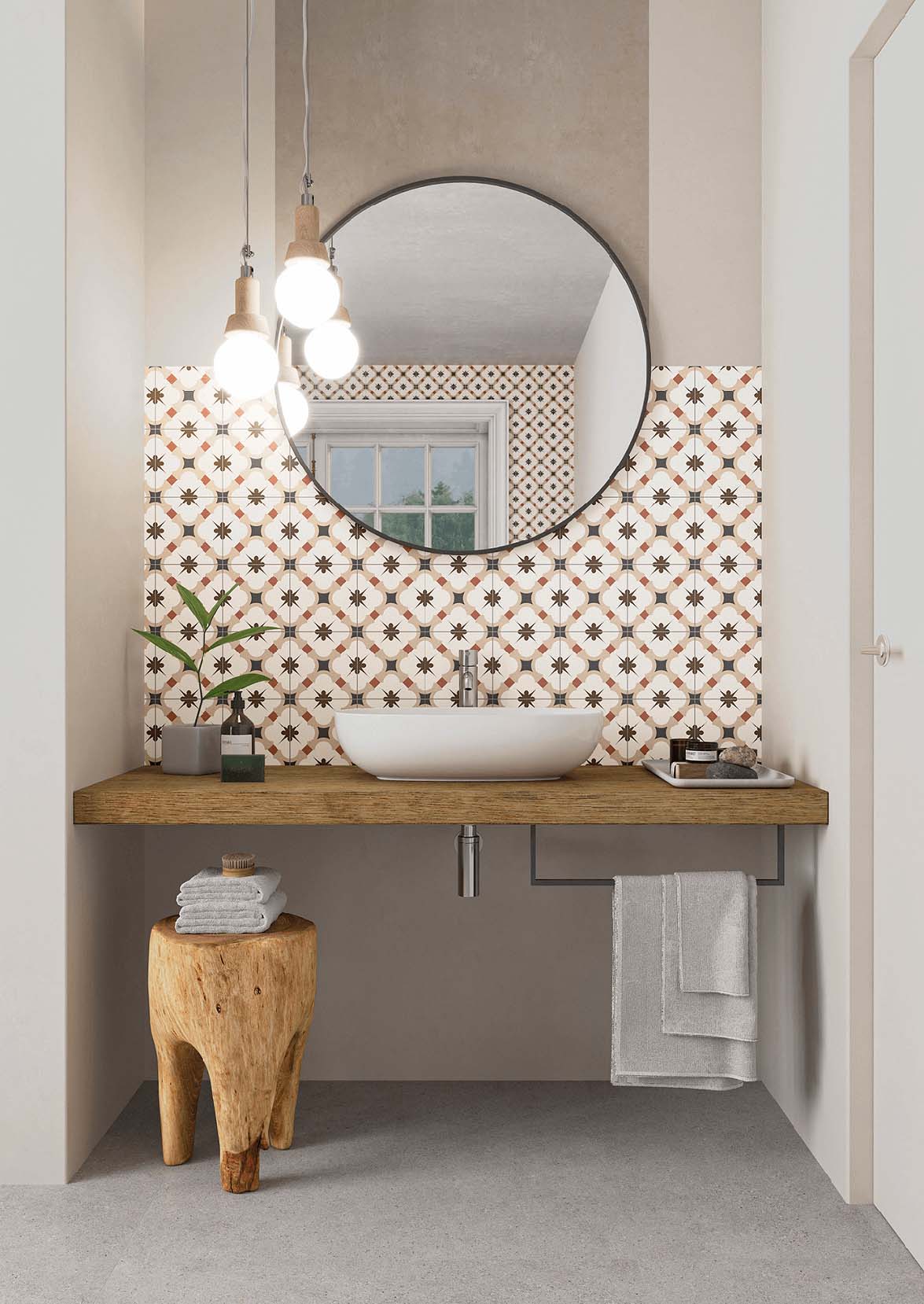 Grace Beige
With illusion and optimism. This is how faces Gayafores the new season. Under the claim 'Feel with us the essence of Cersaie', the company aims to convey a message of confidence and renewed energy to coincide with the presentation of the new collections it has prepared in recent months. Because, despite the complicated situation generated globally by the Covid-19, Gayafores has not ceased to be on the move, working day by day to develop decorative solutions for today's habitat.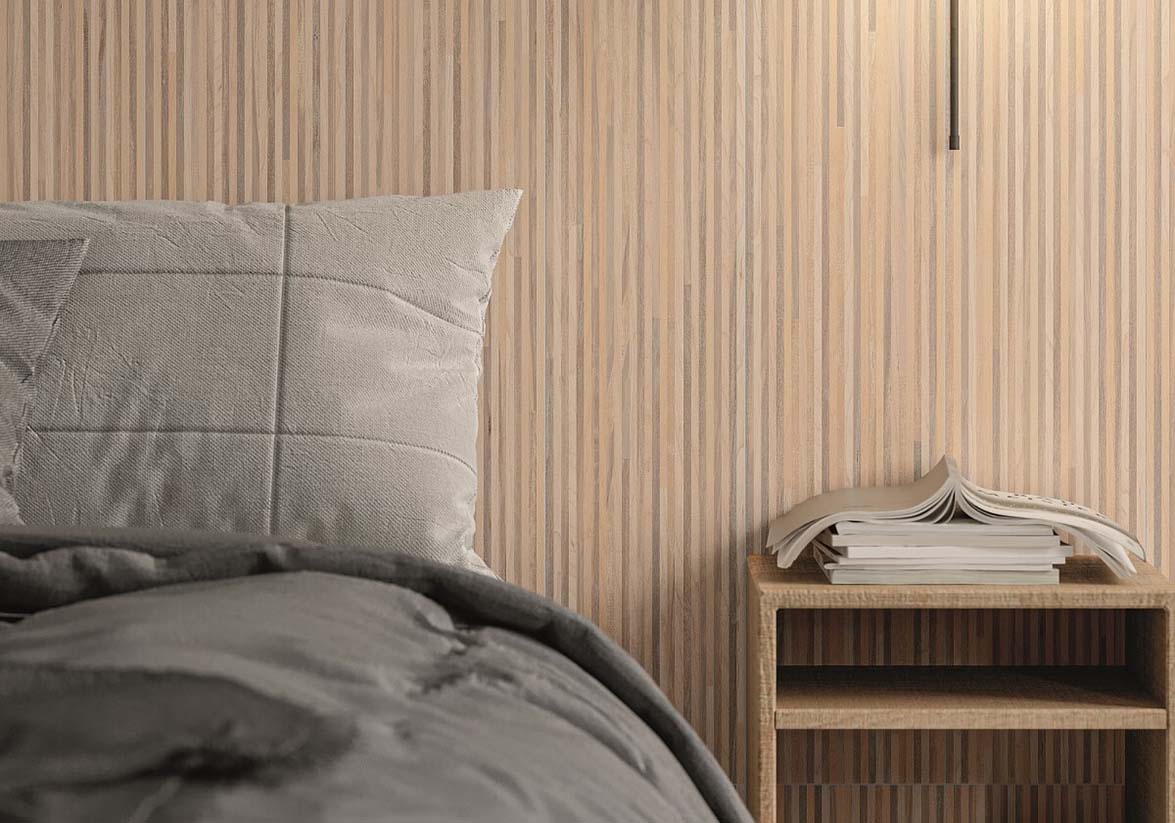 Lama Haya Natural
Although Cersaie will not be held in this 2020, Gayafores wants to share with clients and collaborators the essence of this event, the international reference meeting for the ceramic sector, and to make known new proposals that elevate ceramics to a new dimension.
GRACE, ADDED VALUE FOR INTERIOR DECORATION
Grace is the first of the collections that Gayafores launches as a novelty, reinterpreting the traditional hydraulic tile with continuous modular pattern. Its eclectic and captivating design is based on the repetition of a pattern composed of unique stylised motifs, facilitating the configuration of endless surfaces with a powerful added value for contemporary interior design.
The Grace Collection is suitable for application as a floor or wall covering in all types of interior spaces, exclusively or in combination with other finishes, such as wood, soft stone or neutral cement, and can also be used as a decorative resource for the delimitation of specific areas.
Another of the outstanding aspects of this new hydraulic tiles in the selection of colours, which we have taken care of in detail to obtain the most appropriate mixes: Grace Beige combines pink beige and maroon; Grace Blue includes a medium-cold grey and a classic blue; and Grace Grey is composed of a warm, ochre-coloured grey. The chromatic aspect of the three models in the collection is completed with flashes of brown and anthracite as the common denominator.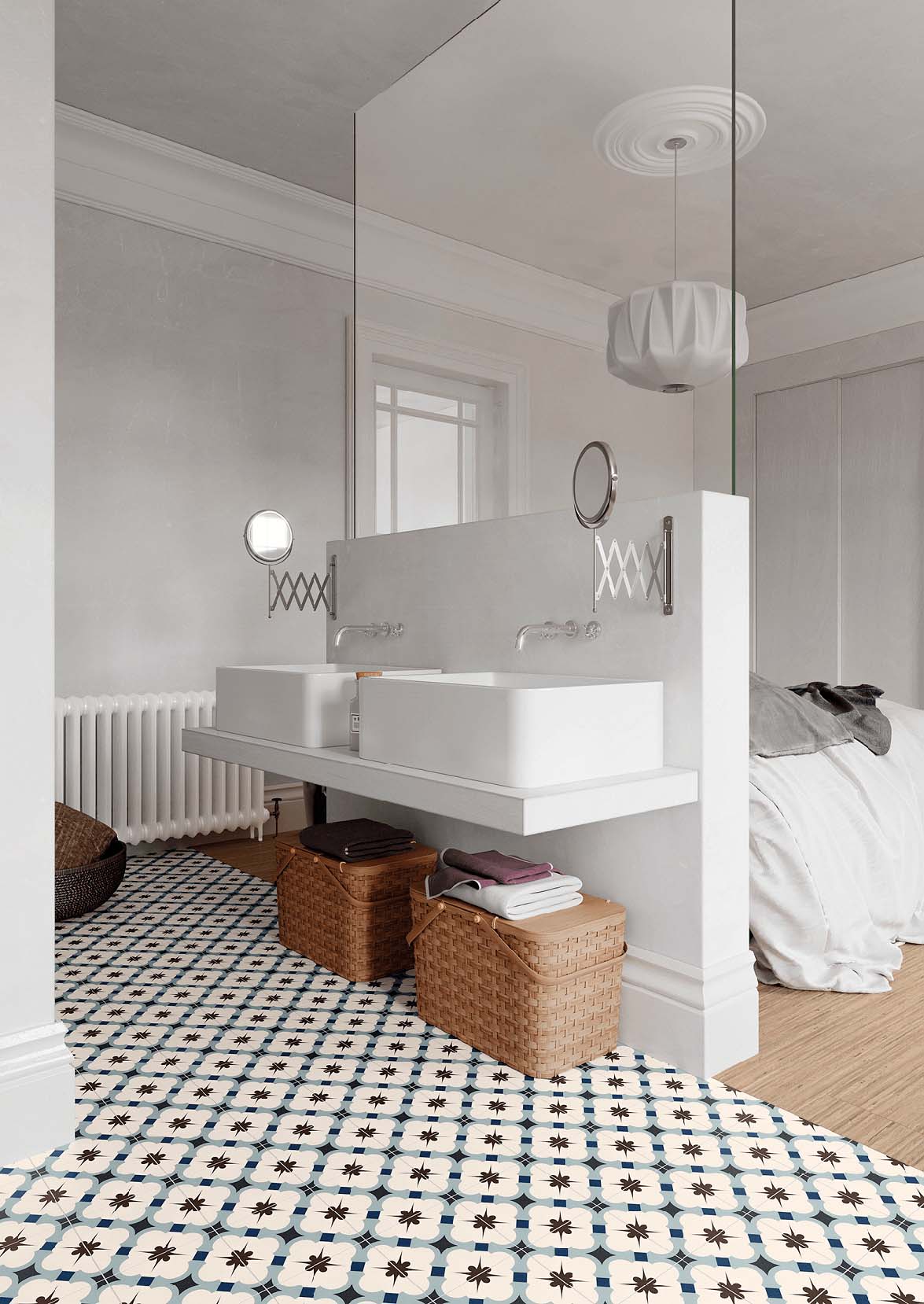 Grace Blue
Grace Grey
WHEN EVERYTHING ISN'T INVENTED
Along with Grace, in the next few weeks Gayafores will present two other new collections of reinterpreted hydraulics that also focus on design to expand the potential of the porcelain product as a first-rate decorative resource in all types of interior decoration projects.
Also, coming soon, Gayafores will be presenting its new proposals in wood, with four models that represent a step forward, demonstrating that not every thing in this product range has been invented.
ETERNAL WOODS
LAMA HAYA is a new collection of ceramic wood initially inspired by plywood. This proposal for floor and wall tiles is the result of a very meticulous graphic elaboration process with a high level of detail. The arrangement of the thin strips, placed side by side, and the union between them facilitates a different continuous surface effect, with a touch of freshness and, above all, with a lot of personality.
This new collection stands out for its original appearance, as it represents a very peculiar evolution of the concept of plywood, developed from strips of natural and noble wood.
With LAMA HAYA, wood is consolidated as the protagonist material of natural, warm and comfortable spaces, starting from the union of beech wood strips, with its most singular characteristics in terms of uniform texture, light tonality, linear fibres and fine grain.
The collection is presented in 20×120 and 15×90 formats and in two highly fashionable tones: Natural, inspired by the appearance of the original steamed wood and in which whitish browns are combined with warm ochres, and Soft, which provides the shades of clarity and luminosity typical of whites.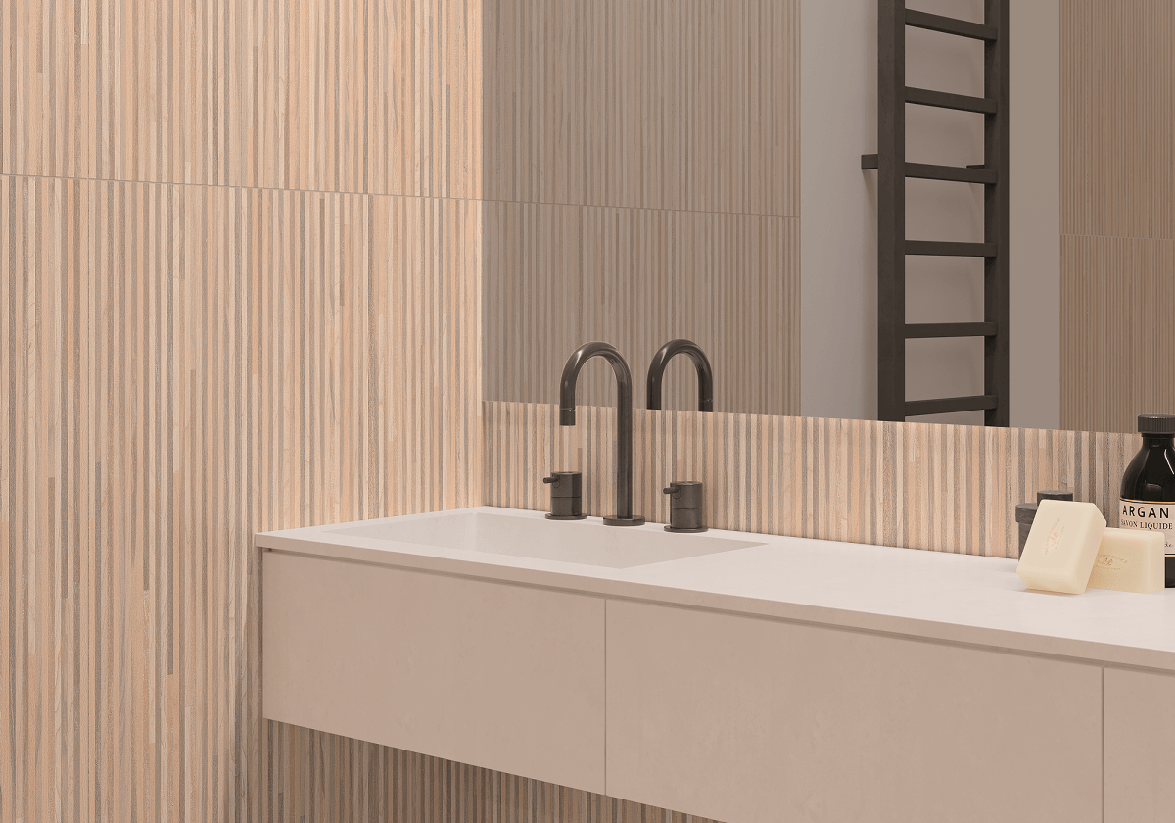 Lama Haya Natural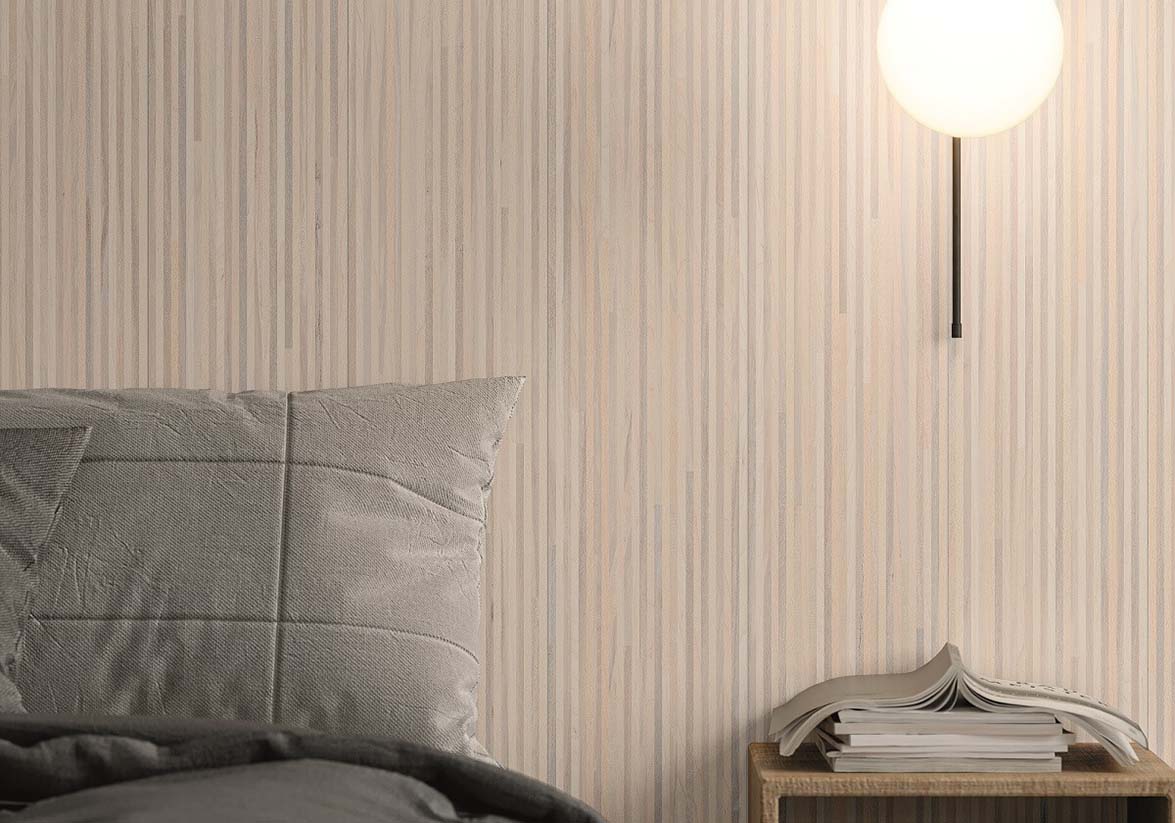 Lama Haya Soft
THE NEW MARBLES
Finally, it is worth mentioning that the company has developed two new marbles in which the digital materia has a very important weight.
In short, with the launch of these new collections Gayafores claims the essence of Cersaie as a meeting point for the world's ceramic industry and as a showcase for new trends at the highest level. A fundamental support that will make the wait until the 2021 edition more bearable and always with the confidence that we will dress up our space again in the emblematic Bologna Fiere site to meet again.
Source: Gayafores
Top image: Lama Haya Soft
Read more news related Gayafores published at Infurma
Visit the Gayafores website