Contour House, constructed largely using American white oak, has won the Private Buildings category at this year's Wood Awards. The winners were announced by Grant Gibson, editor of Crafts magazine, at the 45th annual Wood Awards ceremony at Carpenters' Hall on 22nd November.
The Wood Awards is the UK's premier competition for excellence in architecture and product design in the world's only naturally sustainable material. The Awards aim to recognise, encourage and promote outstanding design, craftsmanship and installation using wood.
London-based Sanei Hopkins Architects were commissioned to design an open, light-filled replacement house using high-quality, traditional materials with minimal carbon emissions and energy consumption that blended effortlessly into the environment.
The Wood Awards judges said: "The workmanship displayed is quite exceptional. The project is extremely ambitious and has been realized very successfully. It has been delivered with conviction."
Within the Private category two other projects were shortlisted, Ansty Plum by Coppin Dockray and Woodpeckers by Strom Architects. The Awards' elite independent judging panel of professional experts and specialists not only judges the submitted entries but visits the shortlisted projects in person, making it as meaningful and rigorous a competition as possible.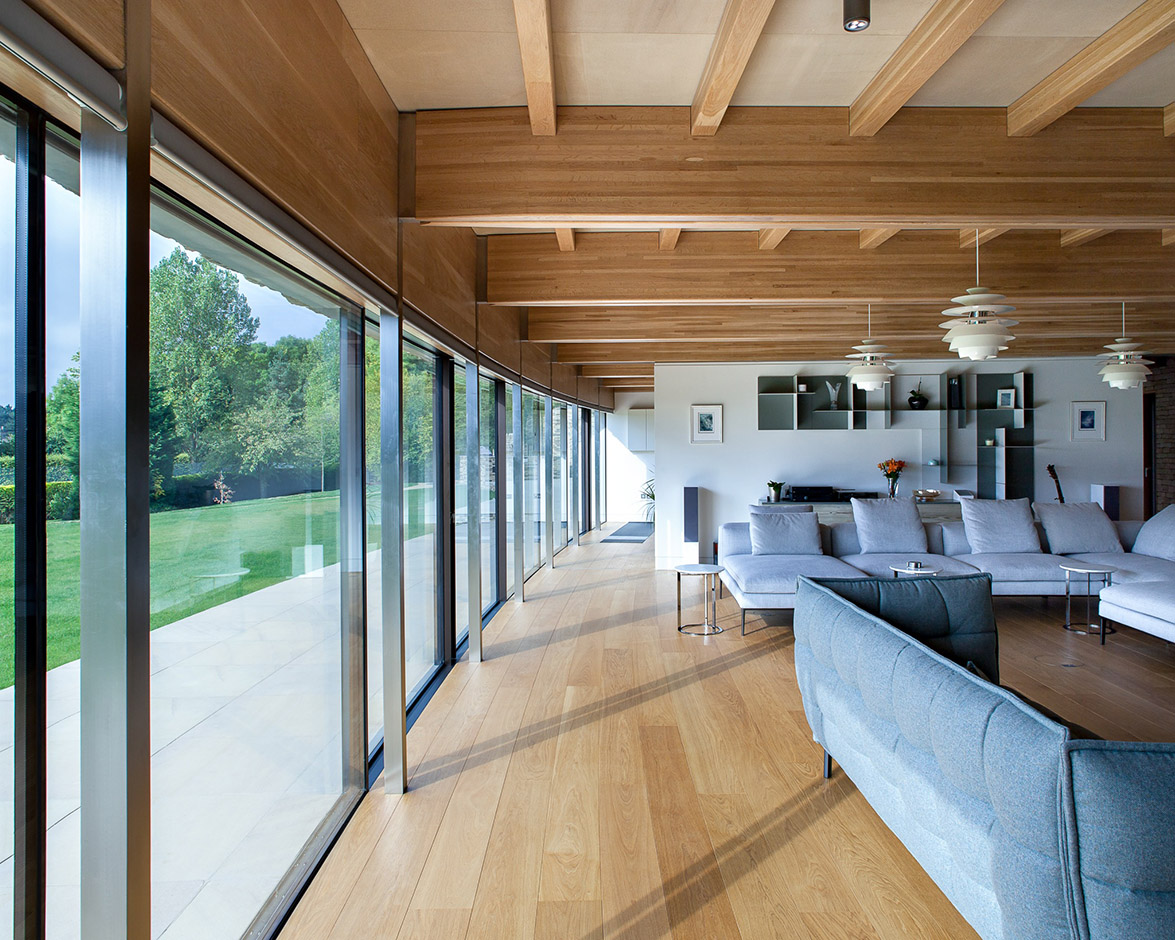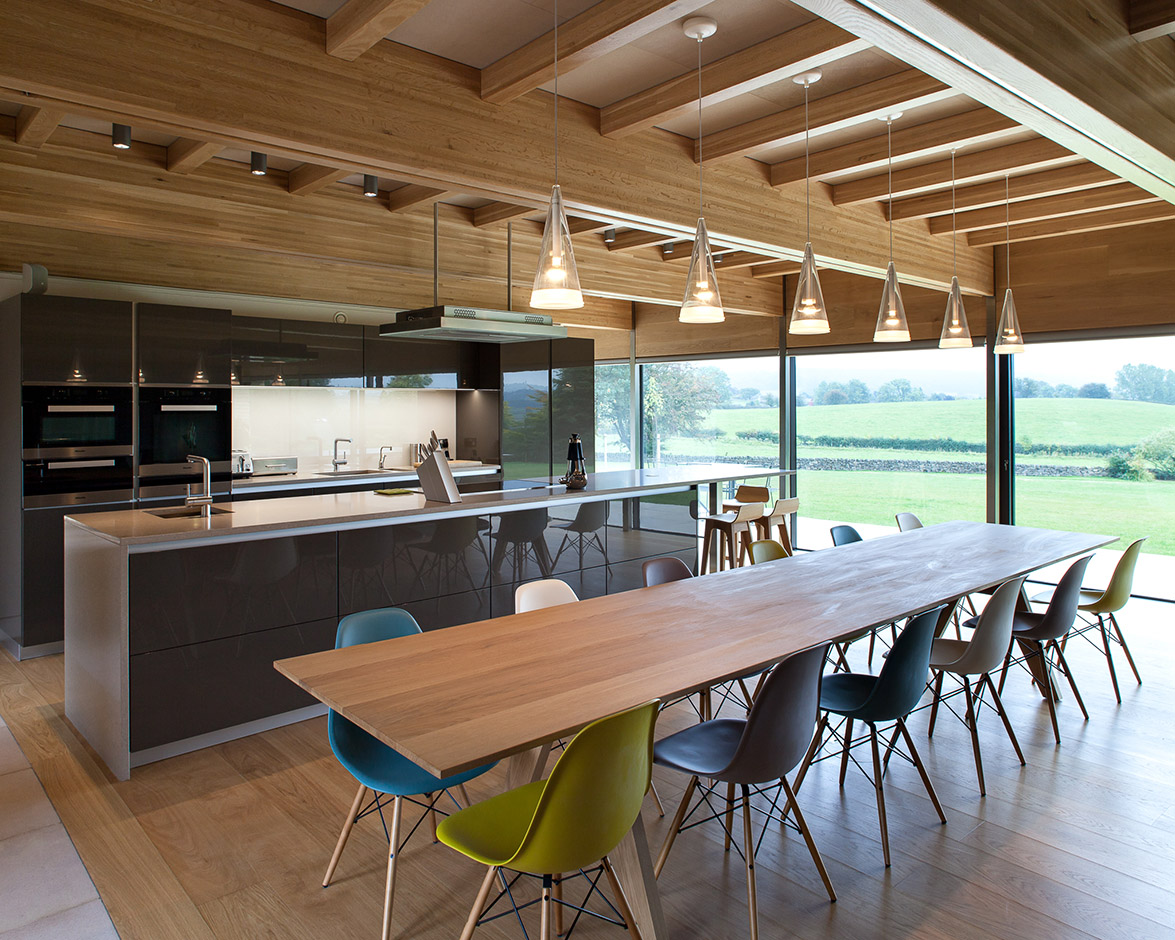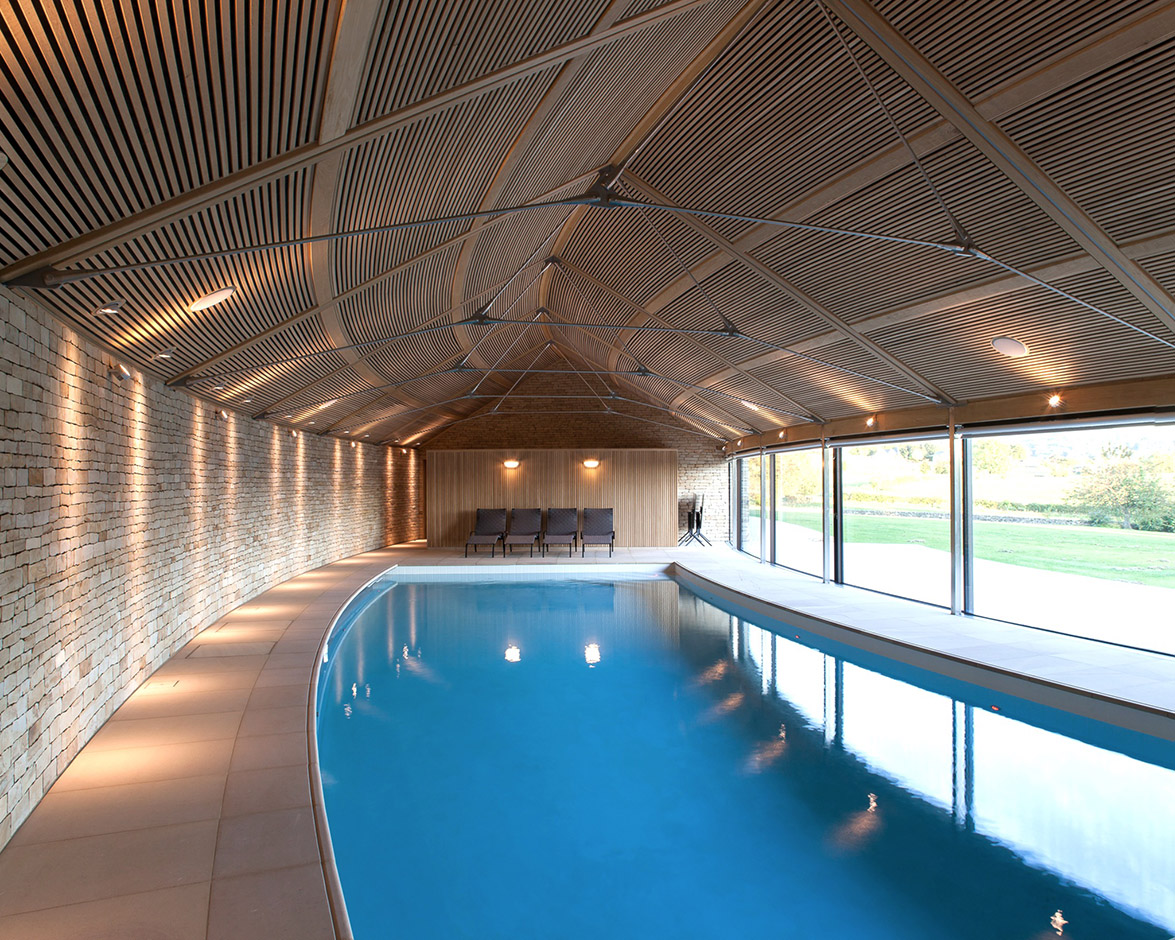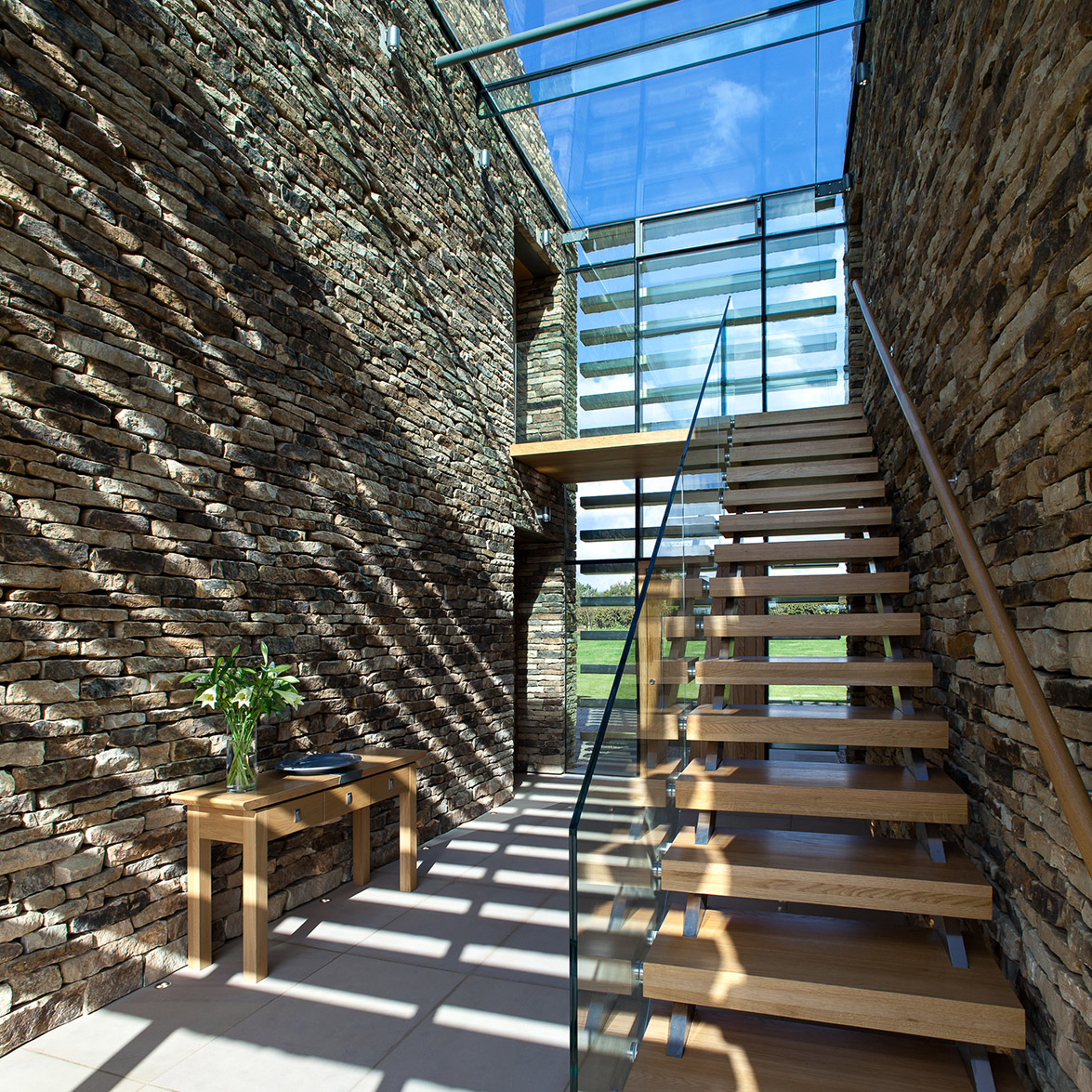 THE DESIGN AND MATERIAL
The gentle curves of the original meadow site were revealed when the existing building and surrounding landscaping were removed. The new contemporary house was constructed to elegantly echo the natural contours of the landscape in the same way traditional barns and dry-stone walls do across the Peak District.
The architects intended to use timber as much as possible to create a beautiful, natural looking structure with strong sustainability credentials but because the site is in the heart of a protected landscape, The Peak National Park Authority insisted stone had to be the prevalent material. Stone cladding was used as an external rain screen, but internally the superstructure was entirely constructed using hardwoods. Laminated beams and joists, the swimming pool ceiling and the timber lining in the sauna were all constructed with American white oak. Trussed rafters were constructed using a combination of American white oak and European red/white wood.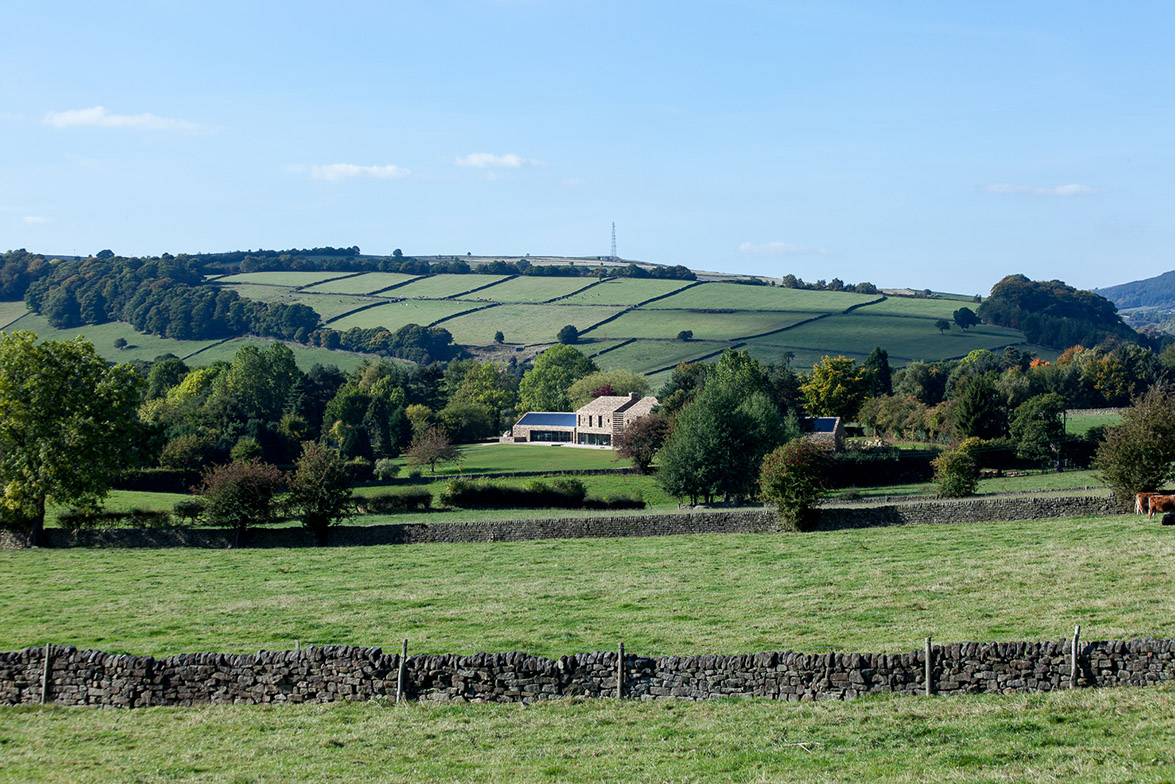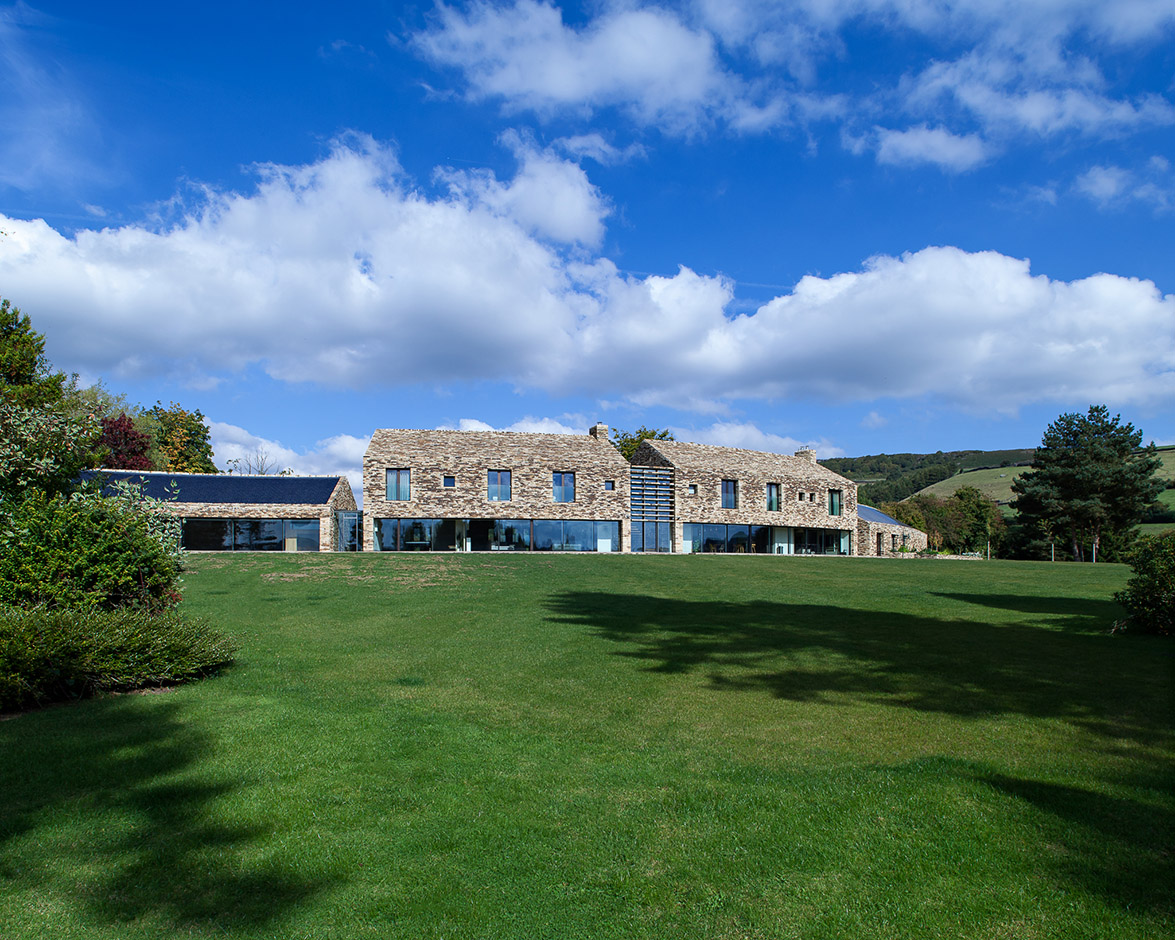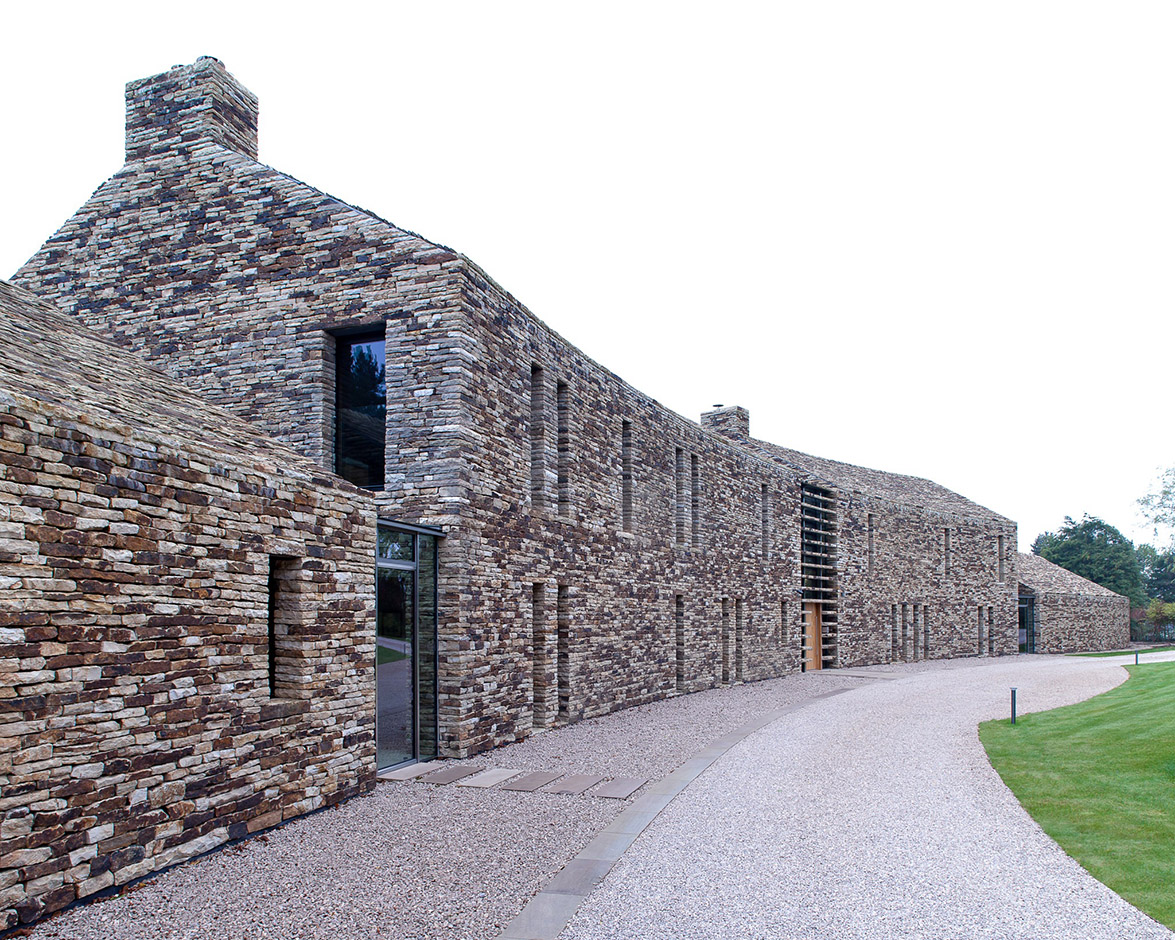 David Venables, AHEC European Director, says: "This award winning project is another brilliant example of why American white oak is the go to choice for high end joinery. Its pale colour, strong grain and open texture simultaneously provide character and quality and its versatility means it can perform in a wide range of applications; from flooring and panelling to structural frames and beams".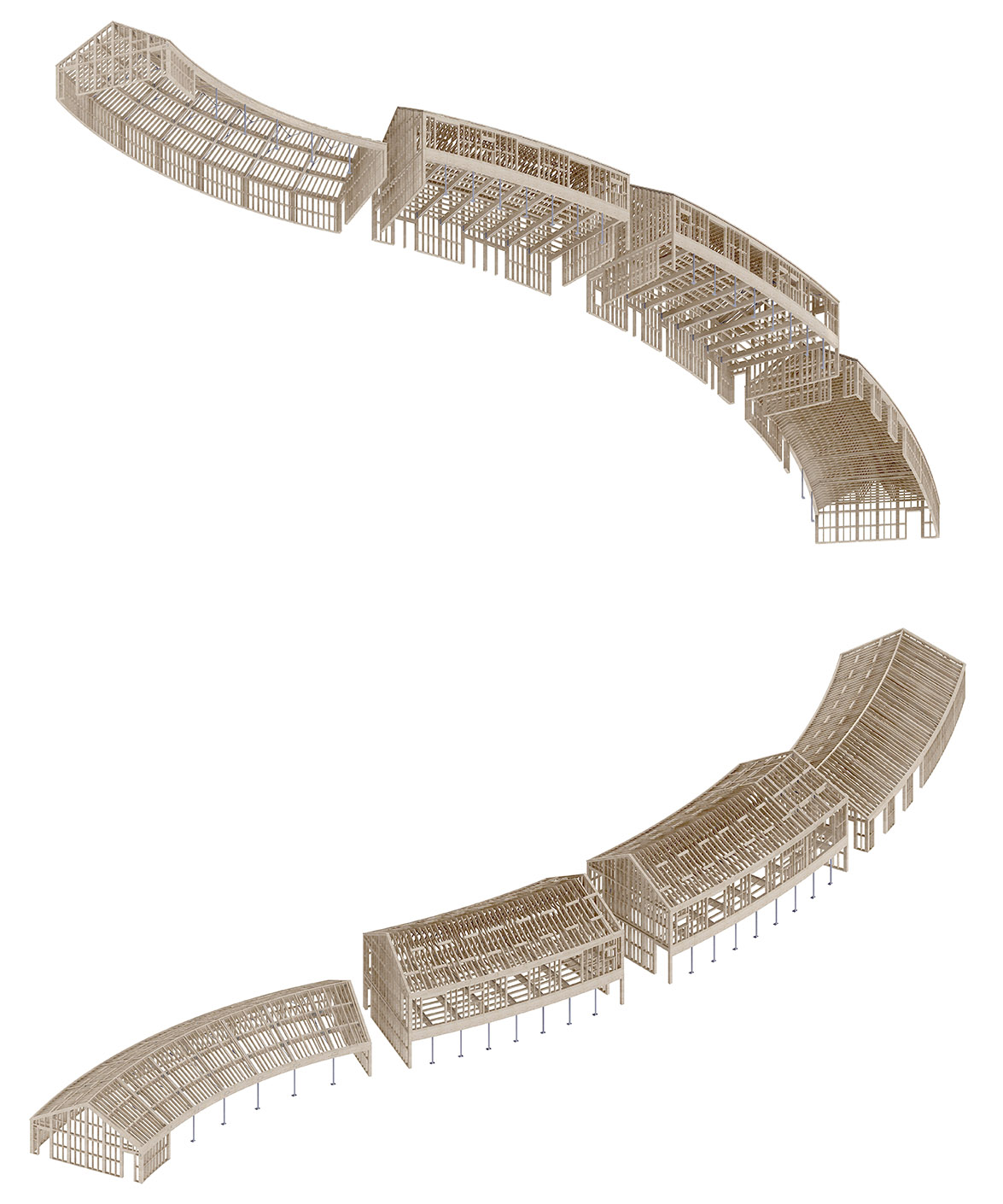 Wood structure
Wood species: American white oak, European oak
Location: Peak District
Architect: Sanei Hopkins Architects
Structural Engineer: Elliott Wood Partnership LLP
Main Contractor/Builder: Constructional Timber
Timber Flooring: Admonter UK
Timber Stair: Boss Stair
Timber Doors: Longden Doors
Source: AHEC
Read more news related AHEC published at Infurma
For more information on American hardwood species and case studies, visit www.americanhardwood.org