Benedetta Tagliabue and Joana Bover play with light and volume with Domita, a little wooden dome
When architect Benedetta Tagliabue created Dome for Bover lighting company, she knew a detail: she should design a "little sister" too, to light up more discreet spaces.
Domita is a lamp formed by converging thin wooden sheets, creating a small dome with a Led bulb inside.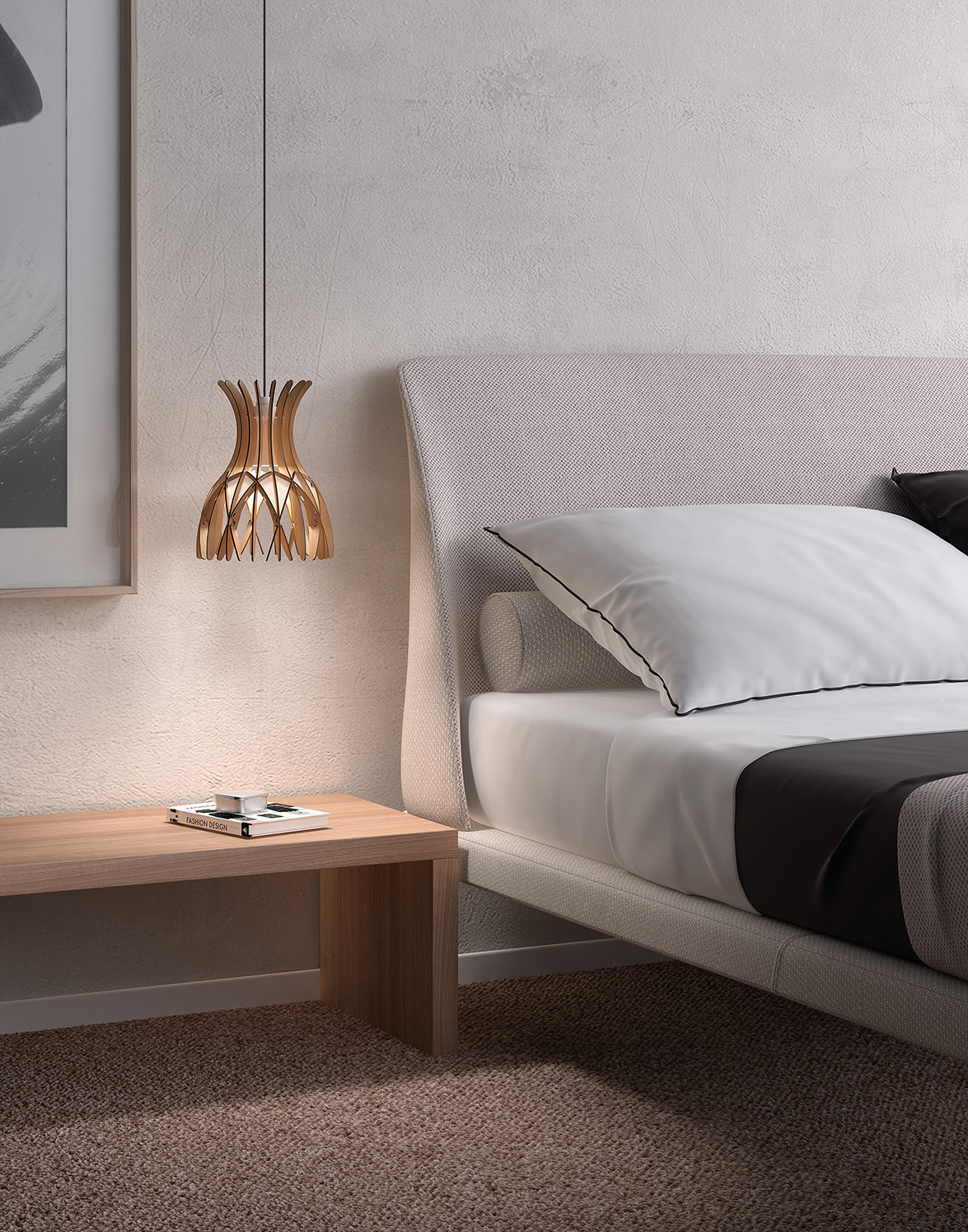 "Light is everything"
The Italian architect, based in Barcelona, explains that volumes are determined by the light. This is why Domita can fully operate as an individual, but it also admits multiple combinations, adapting to every project necessities.
Inspired by the Modernism and the personal vision of architecture of Antoni Gaudí, Tagliabue has designed a delicate light, emphasizing organic lines and craftsmanship. A meticulous work paying homage to mock-ups from Bover workshop in Cardedeu, Barcelona.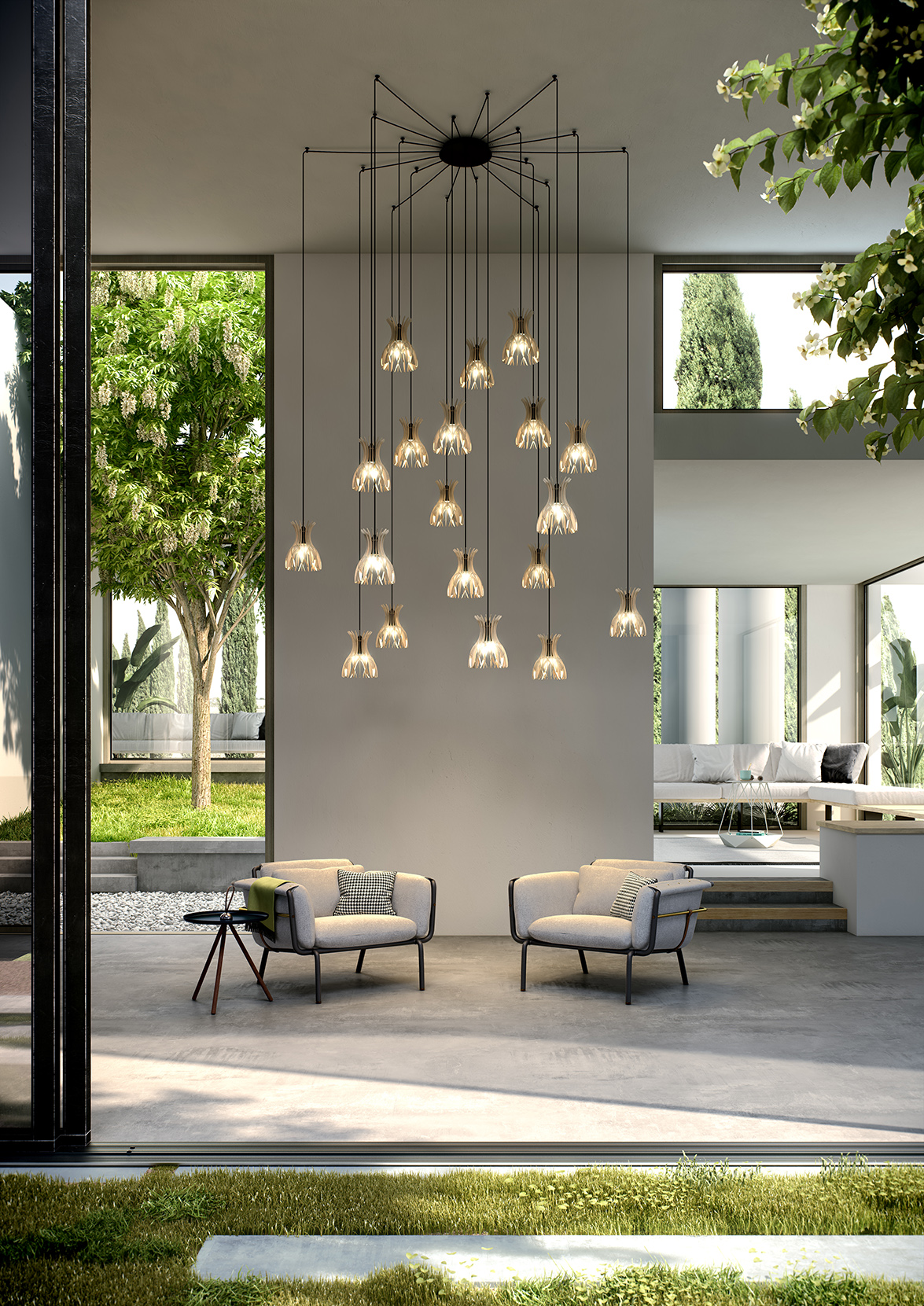 One dome, multiple choices
Domita table is a small and light dome, resting directly on each surface and playing with the shades of the bulb. As a result, it creates a rich and subtle language with light and shadow. Its wooden handle, in the shape of an auger, is a tribute to all those manual tools that are part of our memory and visual culture.In addition, it allows to adapt, and change the position to fit into a moment that its designers define as "nomadic".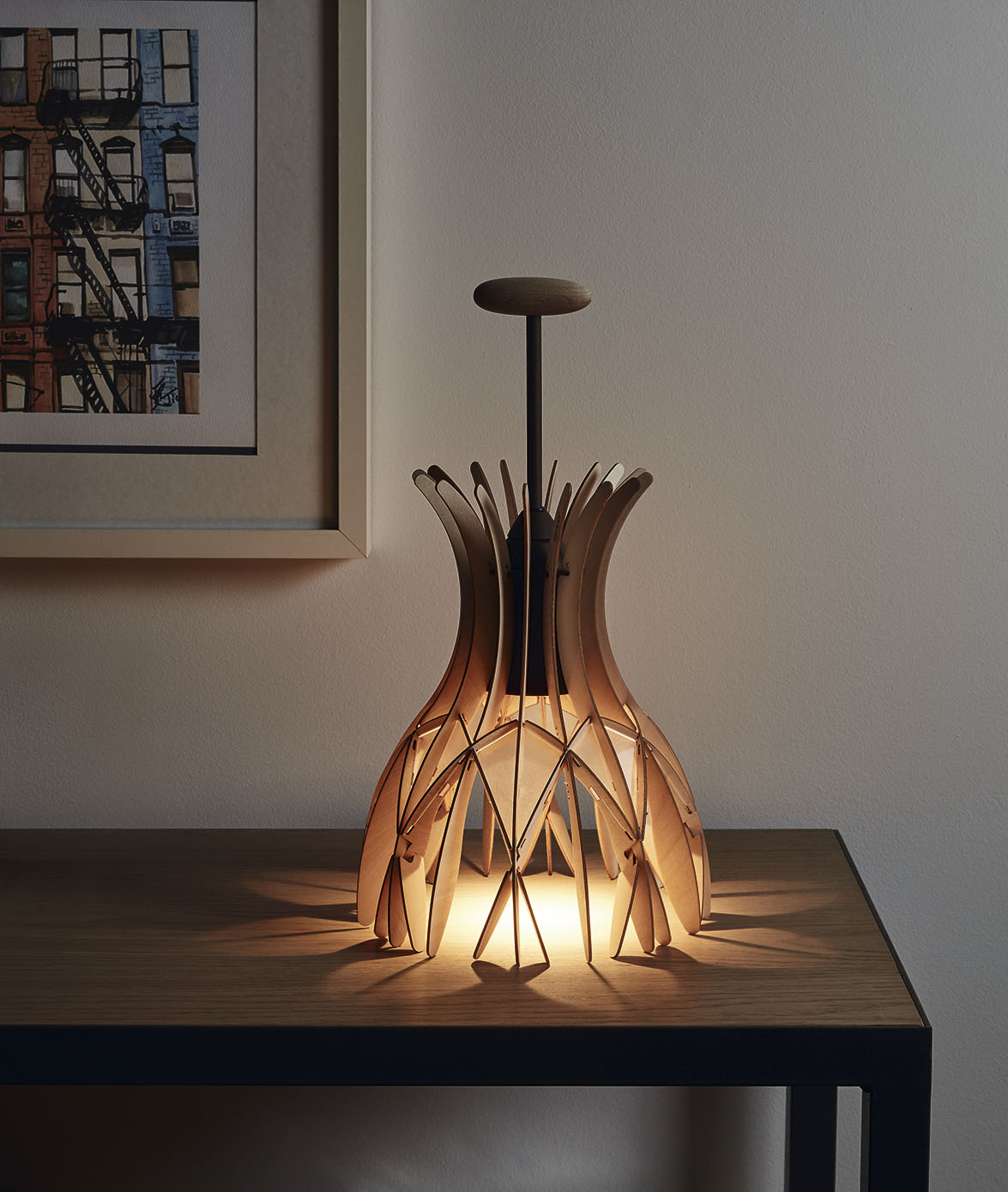 The suspension versions start from a central rosette, with two position options. On the one hand, from the rose, the desired shapes on the ceiling and/or wall can be redrawn with the electrical cable, moving the cable away from the natural verticality and leading it through a small metal support that acts as a guide for the cable and the screen. A second option allows the screens to fall naturally from the ceiling, as a waterfall of light.
Domita perfectly captures the light identity and the games of lights that her older sisters Dome also emit on the floor.
Discover Dome and Domita at Kàlida Sant Pau Centre, designed by studio EMBT with interiors by Patricia Urquiola in Barcelona:
Specification sheet
Diameter: 20 cm.
Tipology:
- Table: M/36
- Pendant: canopy with adjustable slots. Choose between 3, 4, 7, 13 or 19 lights.
Material: Iron, Aluminum, Wood finished beech.
Finishing: Brown / Natural wood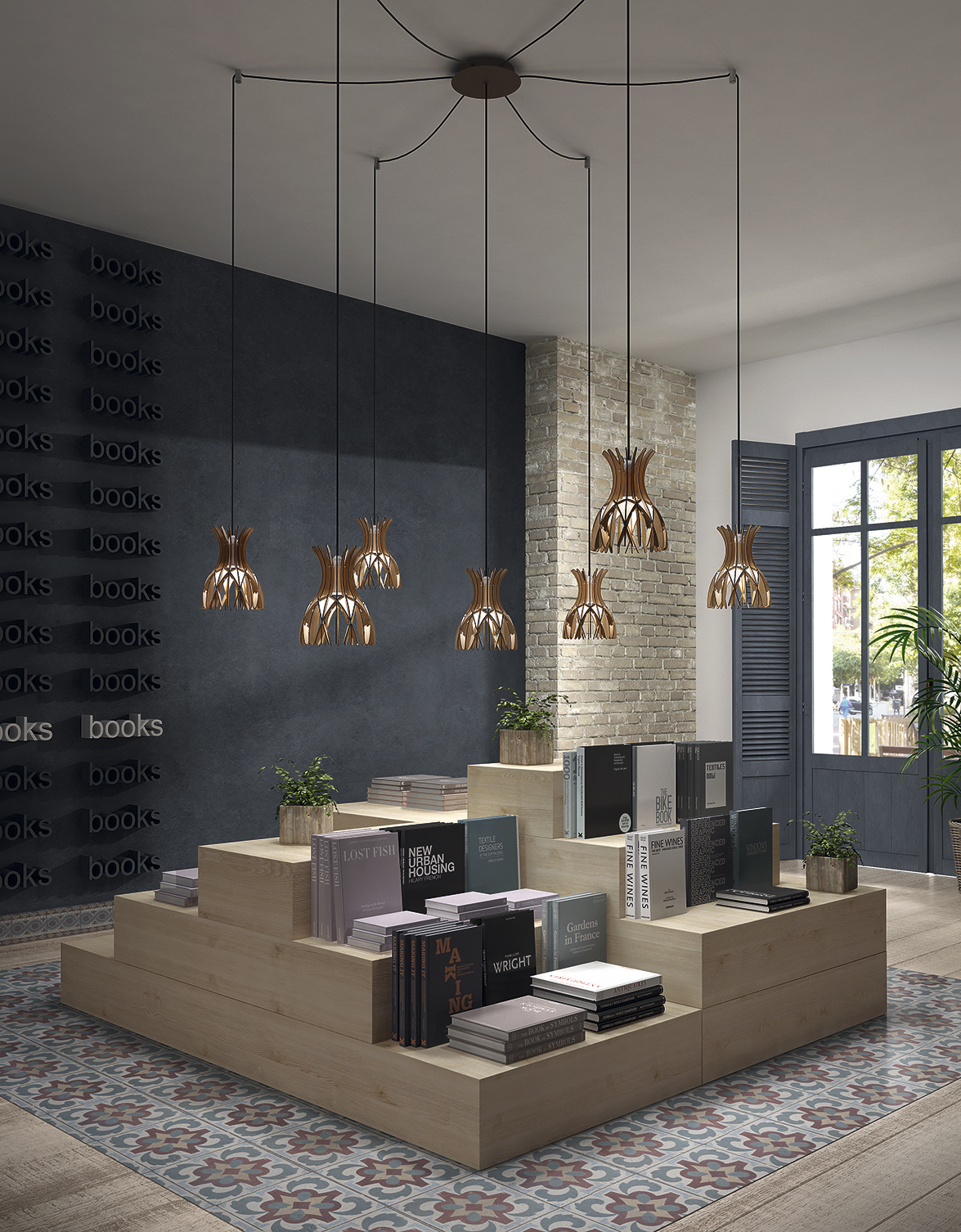 Source: Bover
Read more news related Bover published at Infurma
Visit the Bover website