LZF, the renowned Valencian brand that manufactures handcrafted lamps from wood, received last Thursday 10 June the National Design Award 2020 in the "Company" category at a ceremony presided over by the King and Queen of Spain at the Palacio de Congresos in Granada.
The National Innovation and Design Awards, granted by the Ministry of Science, Innovation and Universities, aim to distinguish those people and entities that have made innovation an essential element in the development of their professional strategy and business growth; as well as those who have contributed to increasing the prestige of Spanish design. In this sense, as the Ministry explained in its communiqué, the jury valued in LZF "the business strategy centred on design, creativity and environmental sustainability; with a great emotional and conceptual charge that translates into a high perceived and functional quality of its products".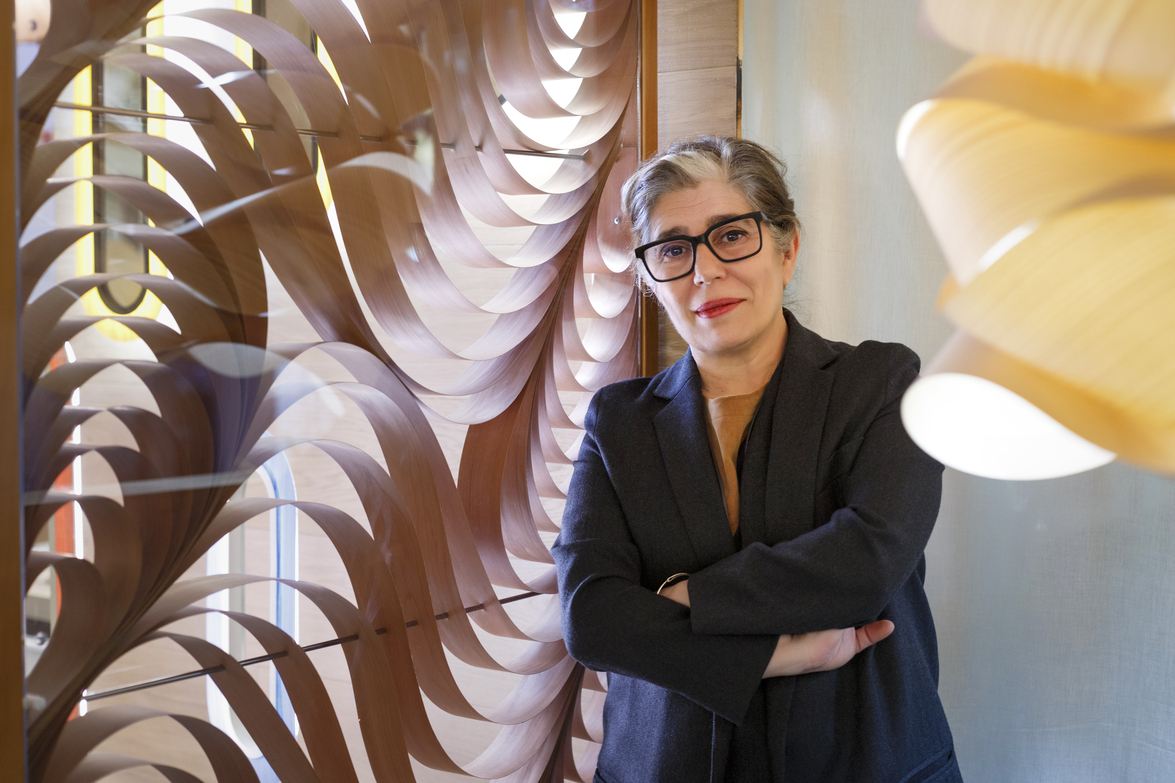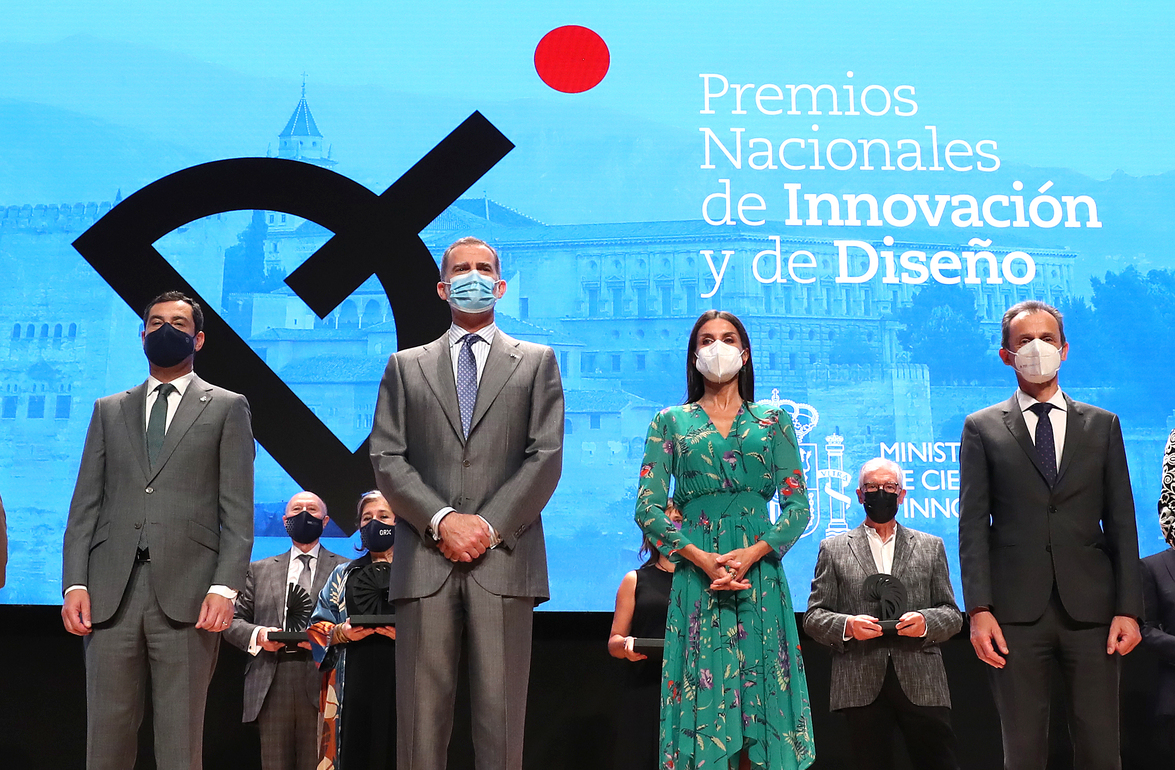 Mariví Calvo, co-founder of LZF, together with Sandro Tothill were in charge of collecting the award in an event that had the capacity and all the security measures of the COVID-19 health protocol. Other award winners in this edition were Pepe Gimeno Crespo, Francisco Marín Pérez, Indra Sistemas, SEIPASA and Eva and Marta Yarza Hilario. The special mentions this year went to Isabel Inés Casasnovas and Banco Bilbao Vizcaya Argentaria.
25 years of passion for light and design
The award could not have come at a better time. After 25 years of experience and more than 35 national and international awards in the design sector, the national award granted to LZF recognises and reinforces a career that has been distinguished by its strong commitment to the culture of design, its creative spirit, its technological innovation and its careful craftsmanship. These characteristics are reflected in the words dedicated to the company by the jury of this award: "LZF stands out in the market with unique products and designs for each installation project; as well as paying special attention to the sustainable management of the resources it uses".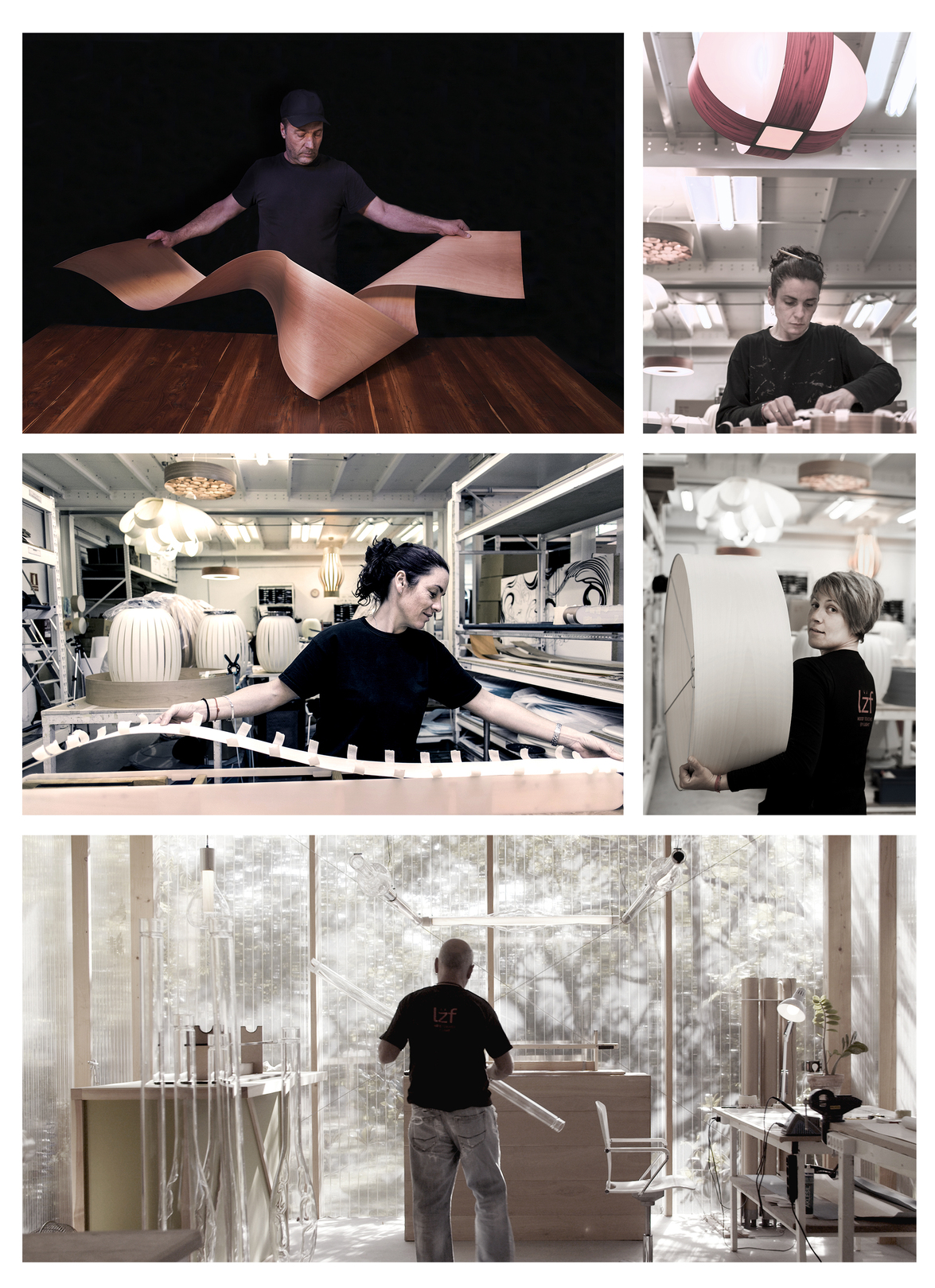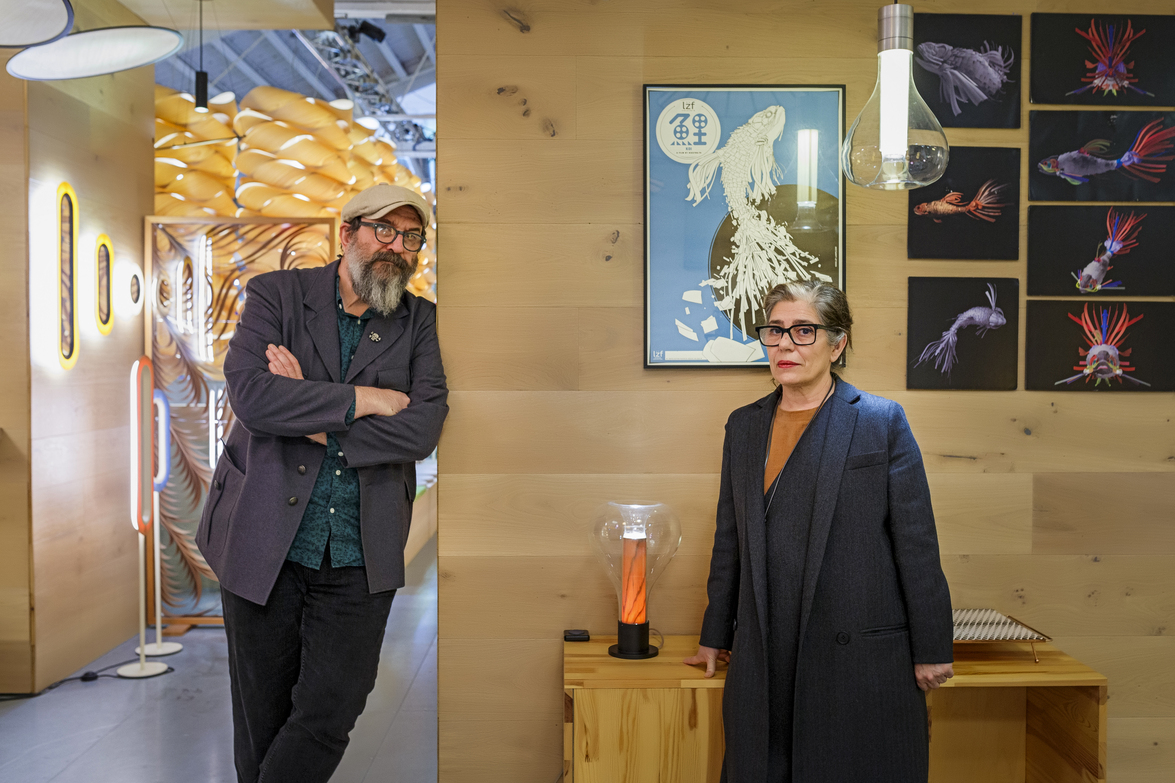 LZF has used wood veneer, its raw material, as a tool to express its values since its beginnings. Through it, the company gradually demonstrates its commitment to ecology, sustainability and innovation.
As its founders describe, they use wood "because it is an ancestral element, which has to do with Nature and fire. And through light, an integral part of our lives, wood connects intimately with our emotions and feelings". In this sense, they point out, "it is a great satisfaction to receive the happy news that our work has been recognised with the most coveted design award in our country. Today we feel that design, technology and craftsmanship go hand in hand relentlessly".
At the intersection of design and tradition
His particular creative vision of light caressing wood gives life to high quality luminaires, unique, functional and beautiful pieces; handmade by a team of artisans who are experts in working with wood veneer. And always following a risky, entirely handcrafted process that earned it the National Craftsmanship Award in 2011; combined with avant-garde technologies that bring functionality and beauty to its designs.
In this way, LZF has positioned itself in its own way at the intersection between design, technology and tradition. Its commitment to craftsmanship is compatible with innovation, current markets and the global pace of the sector on an international level.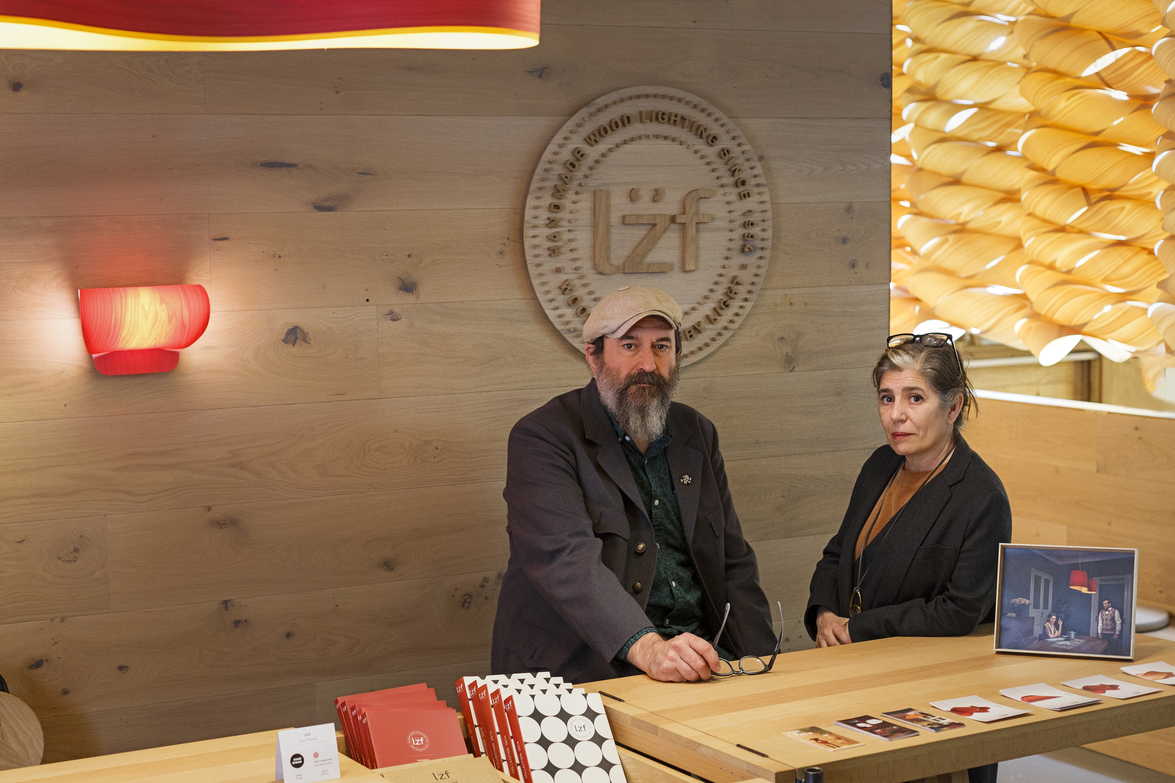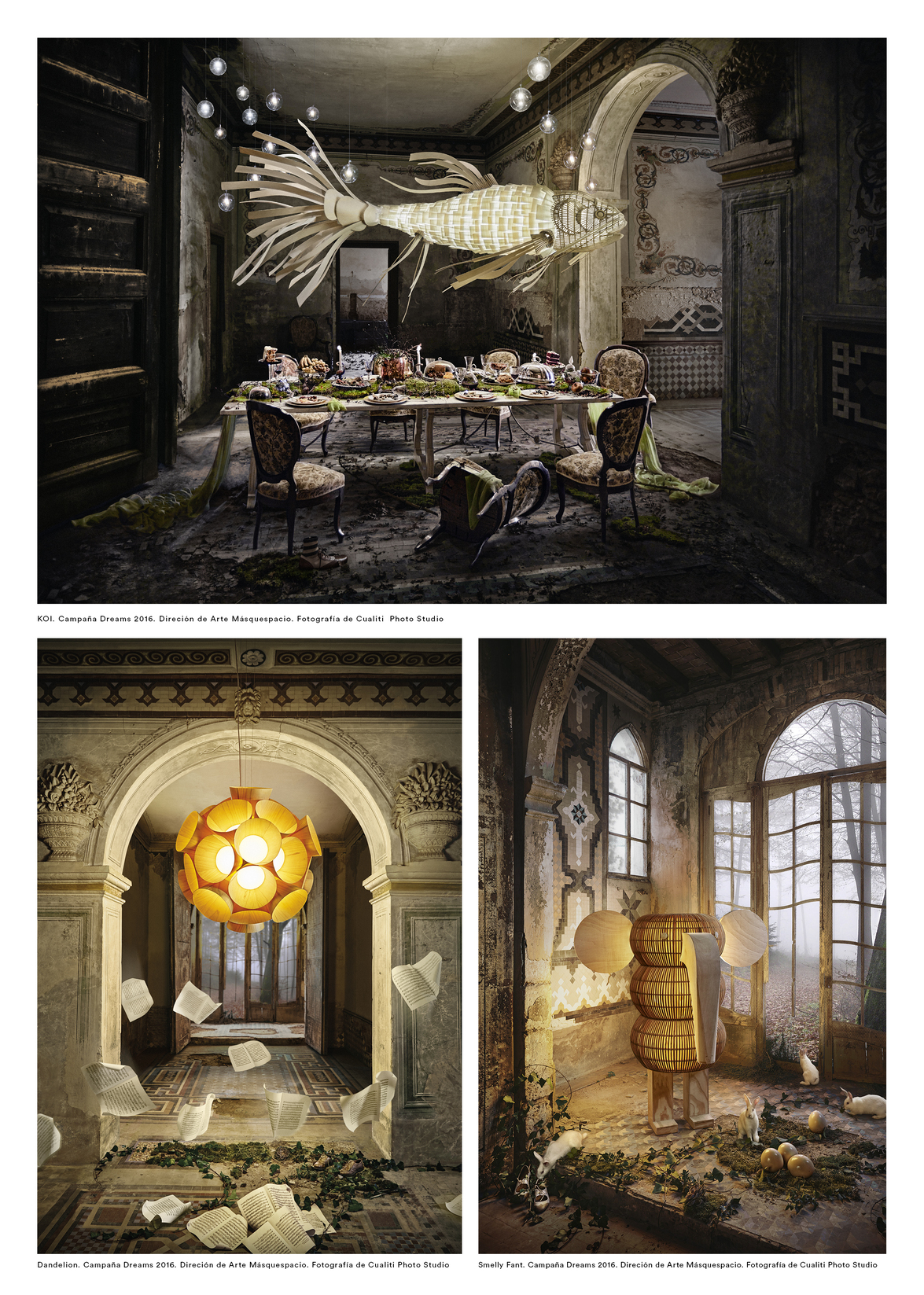 A unique essence that has also been recognised, with the ADCV 2019 Honorary Award (Designers Association of the Valencian Community) in the category of "Innovation", with Interior Design Magazine, USA; award for the best suspension lamp of the year with "Dune" by Mayice Studio, or the awards for its campaigns for two "Red Dot", in Berlin and two "Good Design" by the Museum of Contemporary Art in Chicago, among others.
LZF's research into the capacity of light to generate and construct atmospheres, as well as its commitment to technological innovation, contemporary craftsmanship and design, opened up international markets for lamps that had originally been conceived for the domestic habitat. LZF entered the field of Contract and special large-format installations, becoming a solid and sustainable project, with internationally recognised and highly valued products.
Where people and spaces merge
LZF preserves the spirit with which it was born in 1994. From its modest beginnings, that small workshop has grown and nowadays they work in an old refurbished winery in Chiva (Valencia). From here, a dense and extensive network of external designers has been woven over the years together; with a multidisciplinary team of artists made up of both established values and promising young artists from the national and international scene. In this sense, LZF acts as a catalyst for the development of new generations of designers, creating opportunities for those who are just starting out; constantly supporting good ideas and recovering the know-how of master craftsmen who are in imminent danger of extinction.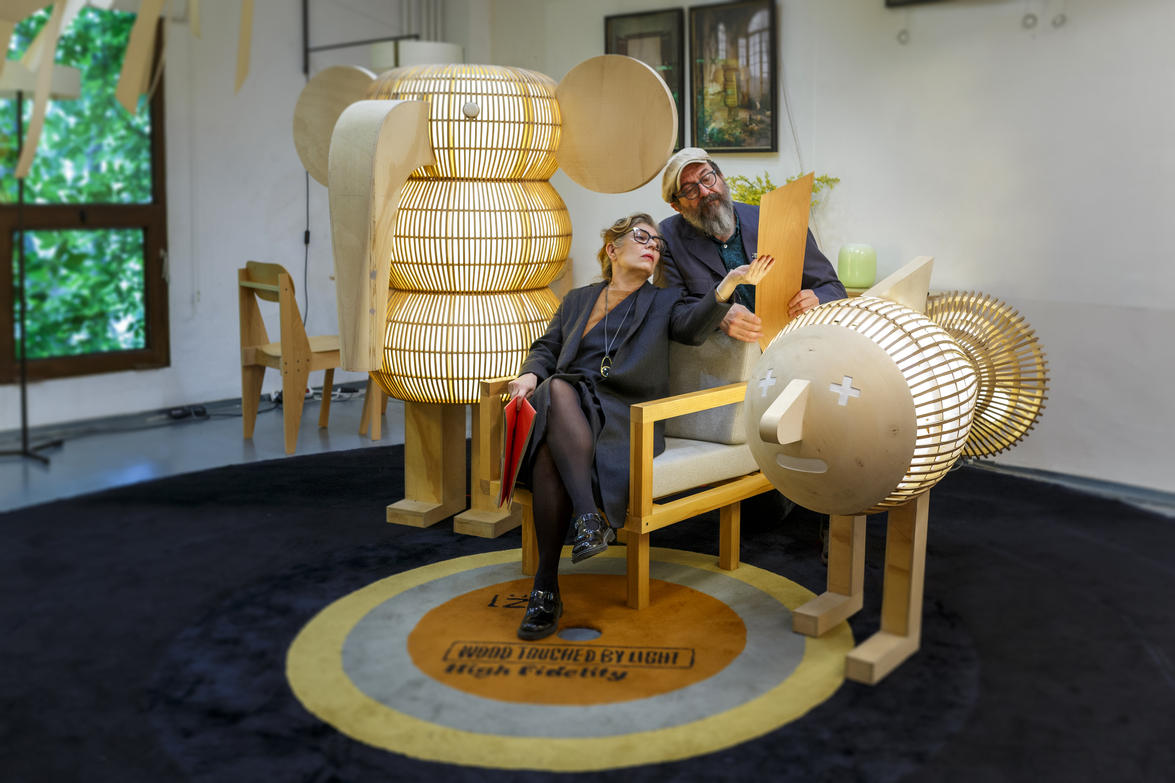 His lamps can be found in such emblematic places as the Little Spain Market, the restaurants Mi Casa, Jaleo and Fish, owned by chef José Andrés and made by Juli Capella in New York, Puerto Rico, Washington, Disney Springs Orlando, Maryland and the Bahamas. They can also be seen in the Californian headquarters of Youtube, Microsoft or Amazon, in the Dutch defence headquarters; in the Coca-Cola offices in Atlanta and Madrid, or in the Los Gatos Library of the University of Nevada, among other well-known places.
In addition, since 2015, hospitals specialising in curing cancer; such as the Baptist Cancer Center in Miami, the MD Anderson Cancer Centre in Texas and Houston, and the Memorial Sloan Kettering Cancer Center in New York, have been using its luminaires to achieve natural, beautiful and relaxed environments that benefit the patient. LZF doesn't just make lamps, it builds possible realities where people and spaces merge, creating their own atmosphere.
Source: LZF Lamps
Read more news related Lzf Lamps published at Infurma
Visit the LZF Lamps sheet at Infurma
Visit the LZF Lamps website