A HI-MACS® island kitchen that seems to float in the air and light, protagonists of this contemporary space with mountain views
After their Maminicuisine®, designer Charlotte Raynaud Hegenbart and Menuiserie Hegenbart present a kitchen made of HI-MACS® with a light-filled room, and wonderful views of the Sainte-Victoire Mountain.

The trend today is toward open-plan living spaces that are spacious, bright, engaging and warm. Say good-bye to tiny kitchens, where cooks are isolated while everyone else enjoys cocktail hour together.
A further trend is for contemporary kitchens, showcasing natural materials with grains and textures.
This is the aim of Hegenbart's kitchens: to create warm, personal living areas that are conducive to socializing and that conceal the latest technical innovations behind precious, durable materials.
For this project, designer Charlotte Raynaud Hegenbart imagined an island unlike any other. Mirrored sides make this casual kitchen island appear to float in mid-air.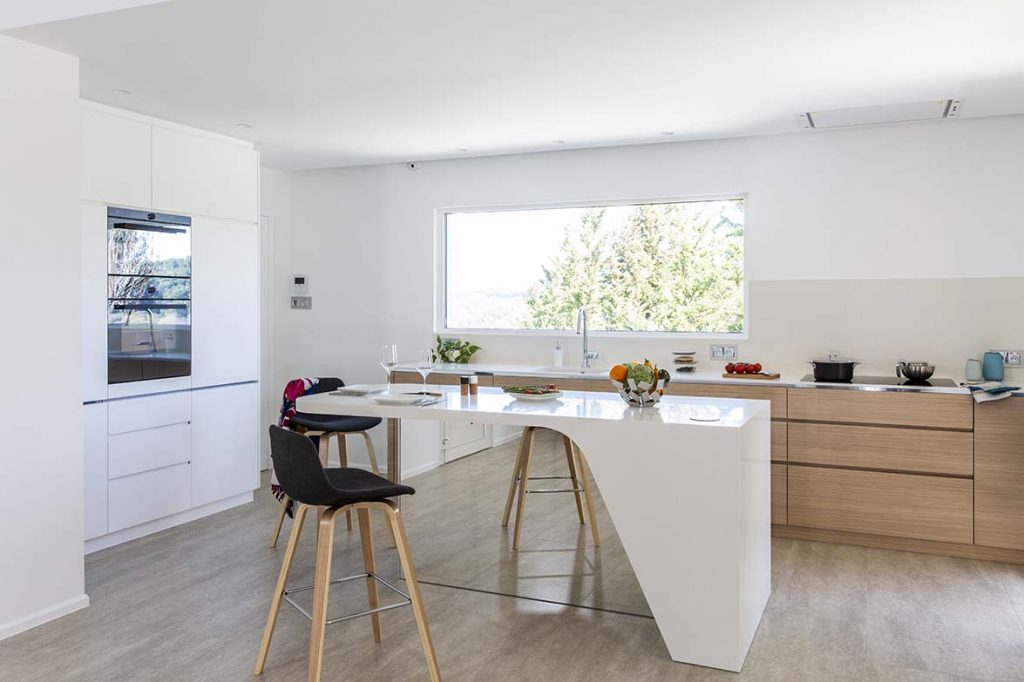 Its rounded shape was made possible using HI-MACS®, which was also used for the worktop, thanks to the ability to thermoform the material into any shape imagined. Installed in the centre of the room, it merges the kitchen into the dining area and the living room. It can serve as a dining table for three and also allows the cook to prepare meals in the company of others, while everyone can enjoy the benefits of the wide spaces and brightness of the main room.
The island contains six drawers, on the kitchen side, and conveniently near to the dishwasher, to optimize movements in the kitchen.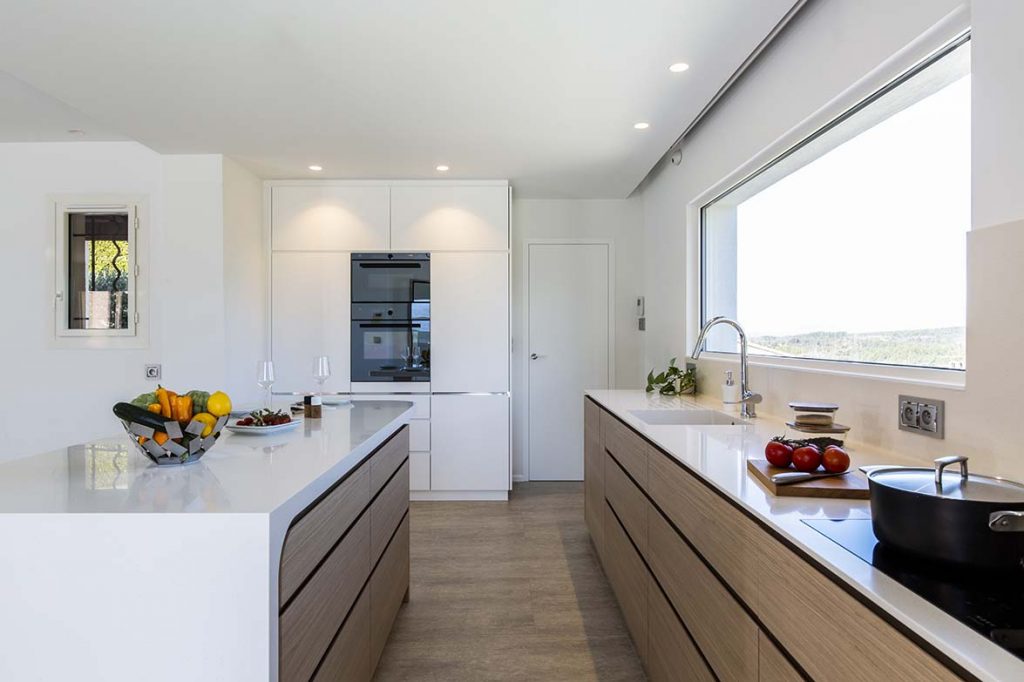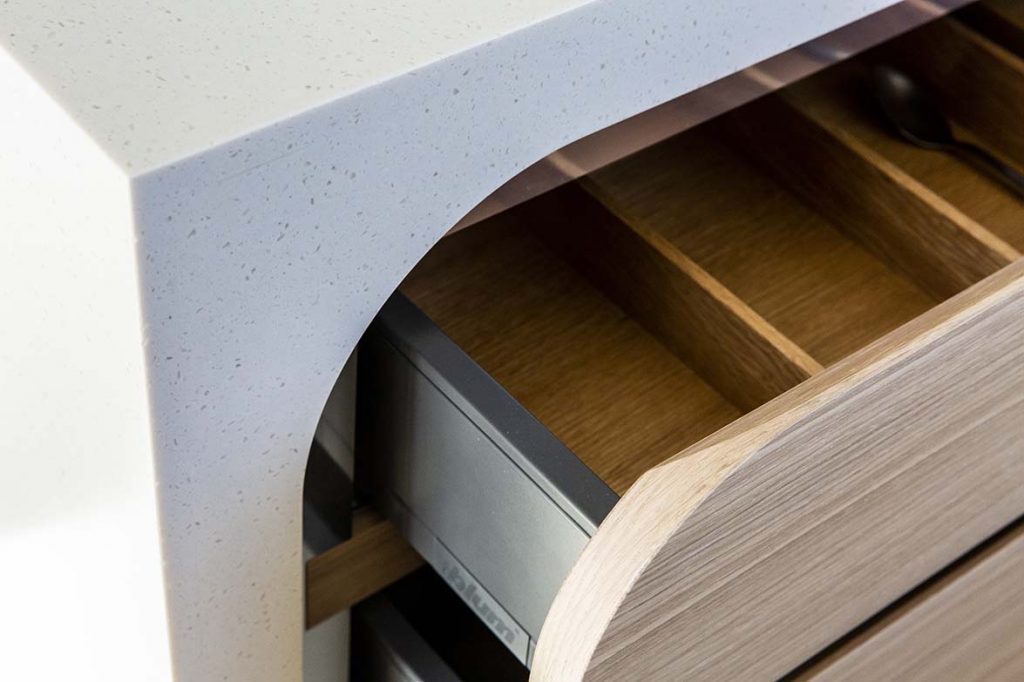 At the back wall, there is a long expanse measuring 15'1" (4.6 meters), topped by a work surface with backsplash, made of a single piece of seamless HI-MACS® Crystal Beige. A dish drainer grooves are carved into the worktop.
The fronts of the cupboards are made of bleached natural oak, coated with an ultra-matte lacquer to preserve the natural appearance of the wood. If you look closely, you will note the precise, meticulous work of the carpenters at Hegenbart, who ensured that the grain of the wood flowed smoothly along the full length of the kitchen.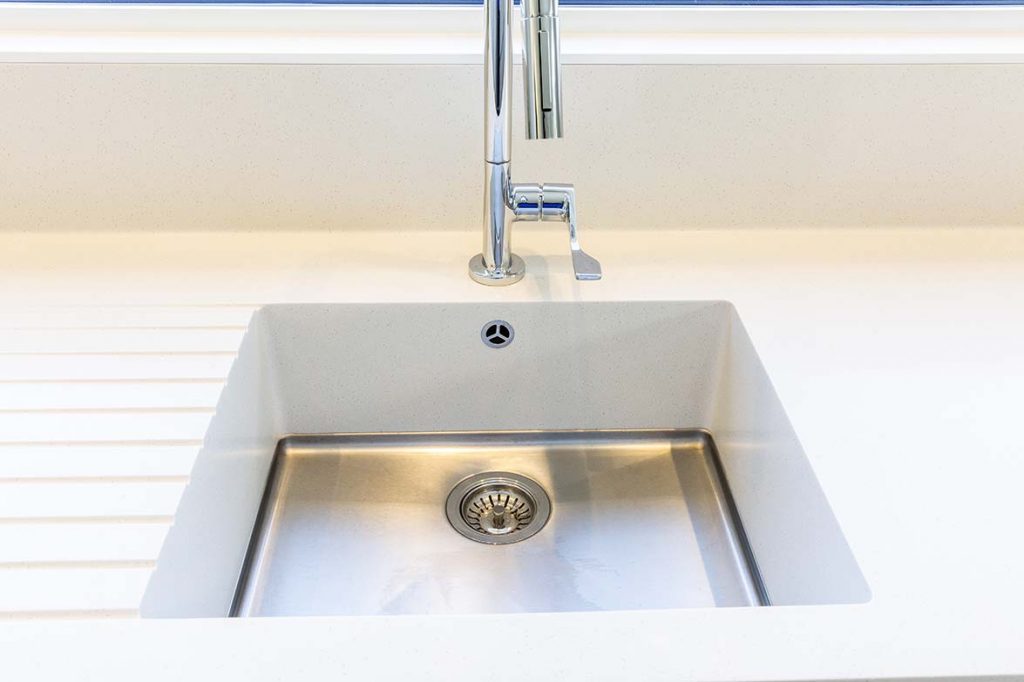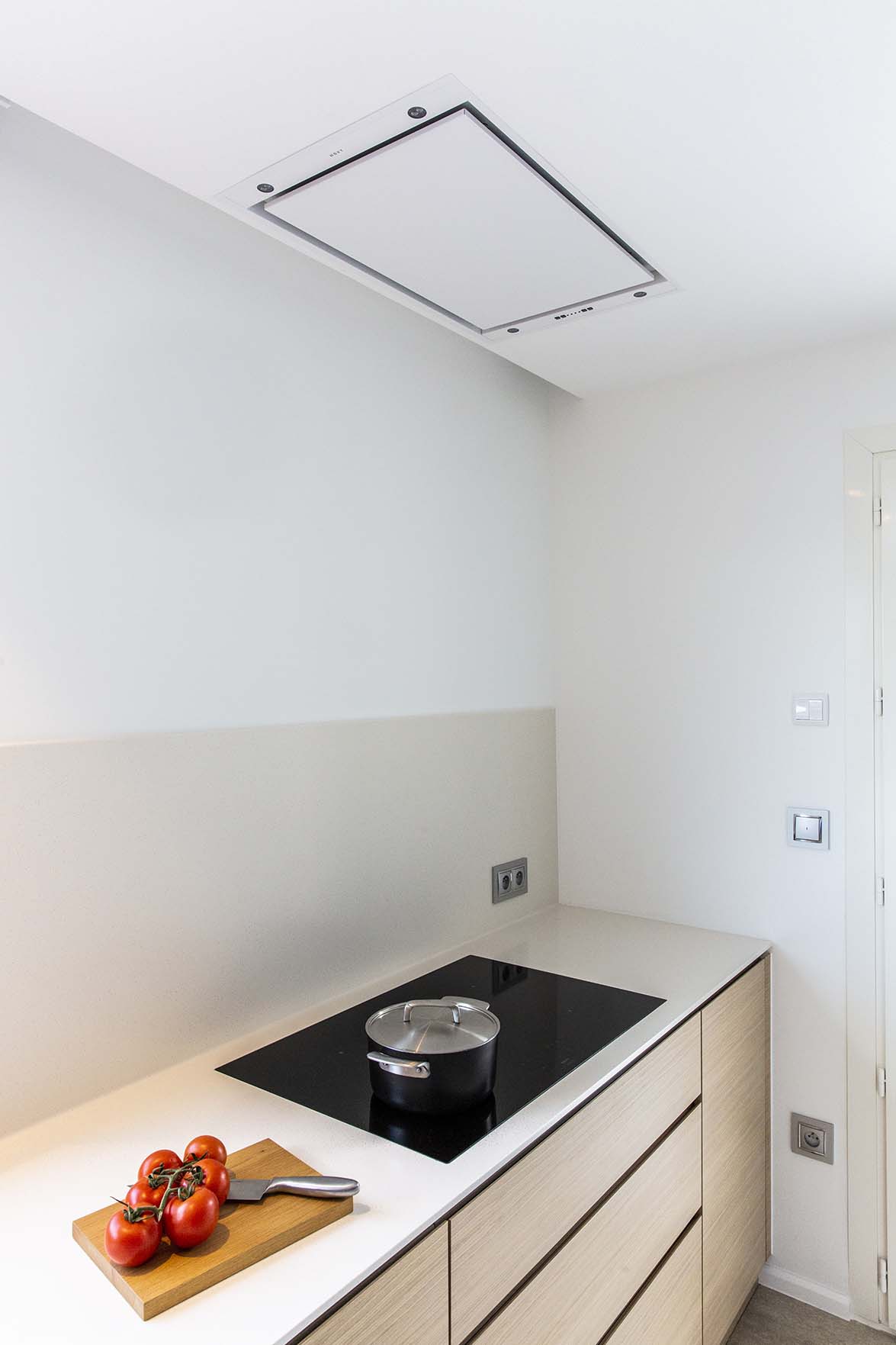 An intentional choice was made to not install any upper wall units, to preserve the sensation of lightness. A Novy ceiling hood is embedded very discreetly in the ceiling and is connected directly to the stovetop.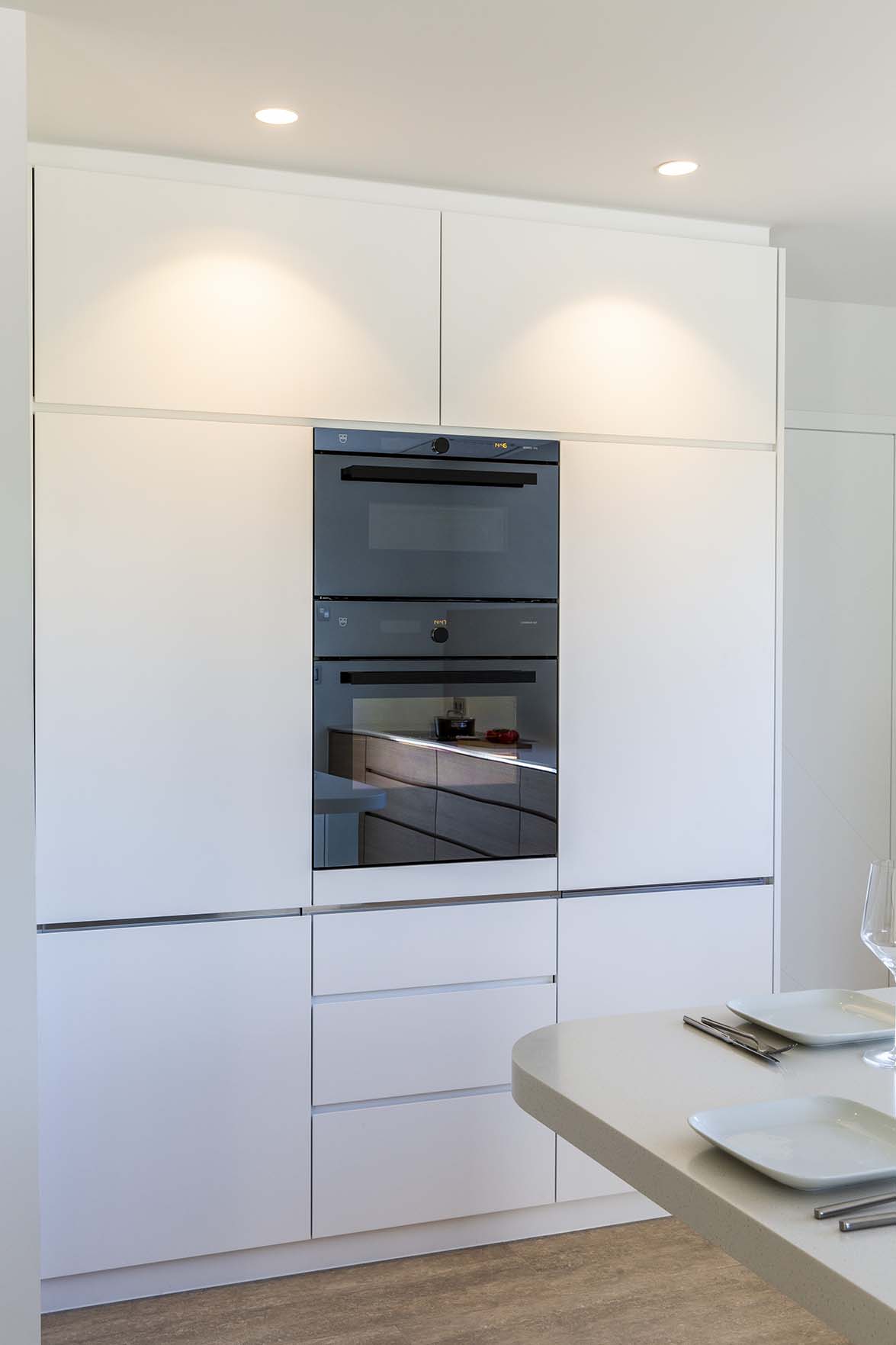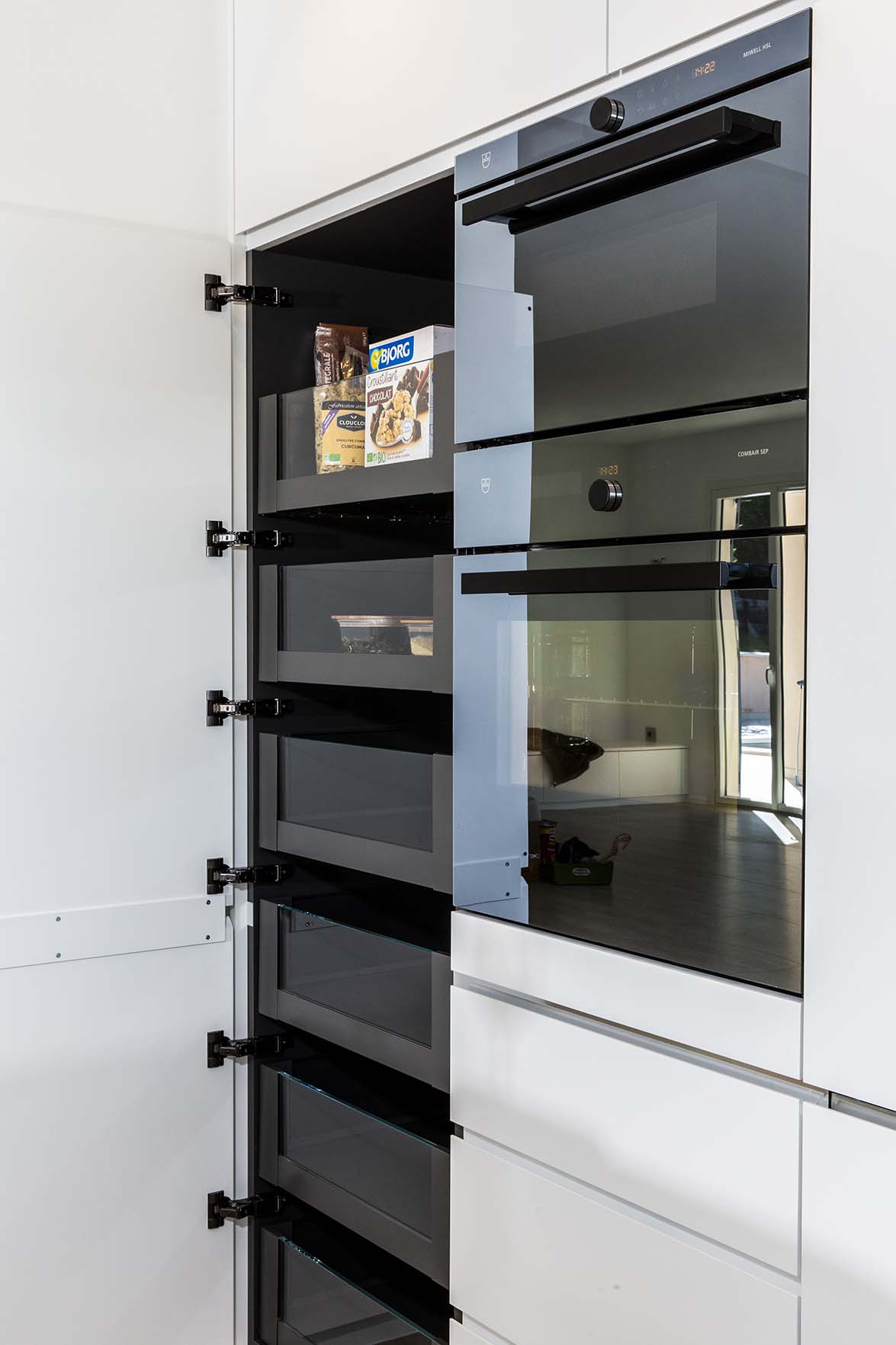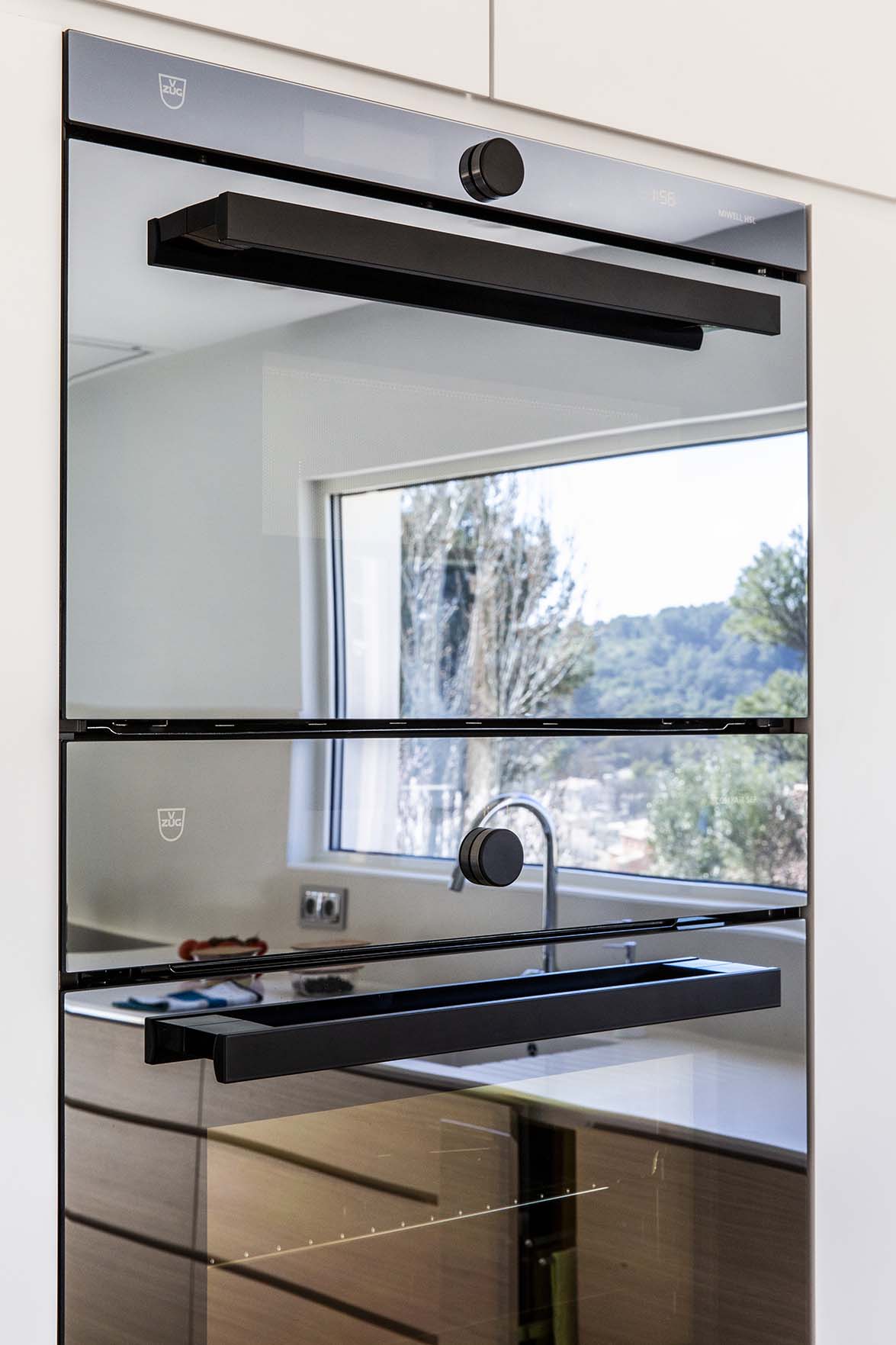 To the right, a glossy white floor-to-ceiling unit houses pantry drawers, a refrigerator/freezer and a stacked oven and microwave by the Swiss brand V-ZUG.
PROJECT INFORMATION:
Type of client: Private
Location: Aix-en-Provence, France
Design: Charlotte Raynaud Hegenbart
Production: 2019 - Menuiserie Hegenbart
HI-MACS® supplier: Mobistrat
Material: HI-MACS® Crystal Beige
Photo credits: Denis Dalmasso
Source: HI-MACS®
Visit the HI-MACS website
Read more news related with HI-MACS published on Infurma