In Residence moves the Mirazur restaurant to Madrid this autumn. An ephemeral space designed by María Villalón Studio
Dekton® by Cosentino graces the walls of this new In Residence redesign. Dekton® Kira skillfully captures the essence of autumn and earthiness that infuses the entire interior design project of this intense and spectacular pop-up space in the VIP breakfast room of NH Collection Eurobuilding
Exclusivity, evanescence and sensoriality. Pop-up restaurants have represented a rising gastronomical trend in recent years, offering a one-off experience where daring culinary creations can be enjoyed. One of the most established projects on this scene is In Residence, which has recently launched its fourth edition by bringing Chef Mauro Colagreco and his team to Madrid from his restaurant Mirazur on the French Côte d'Azur.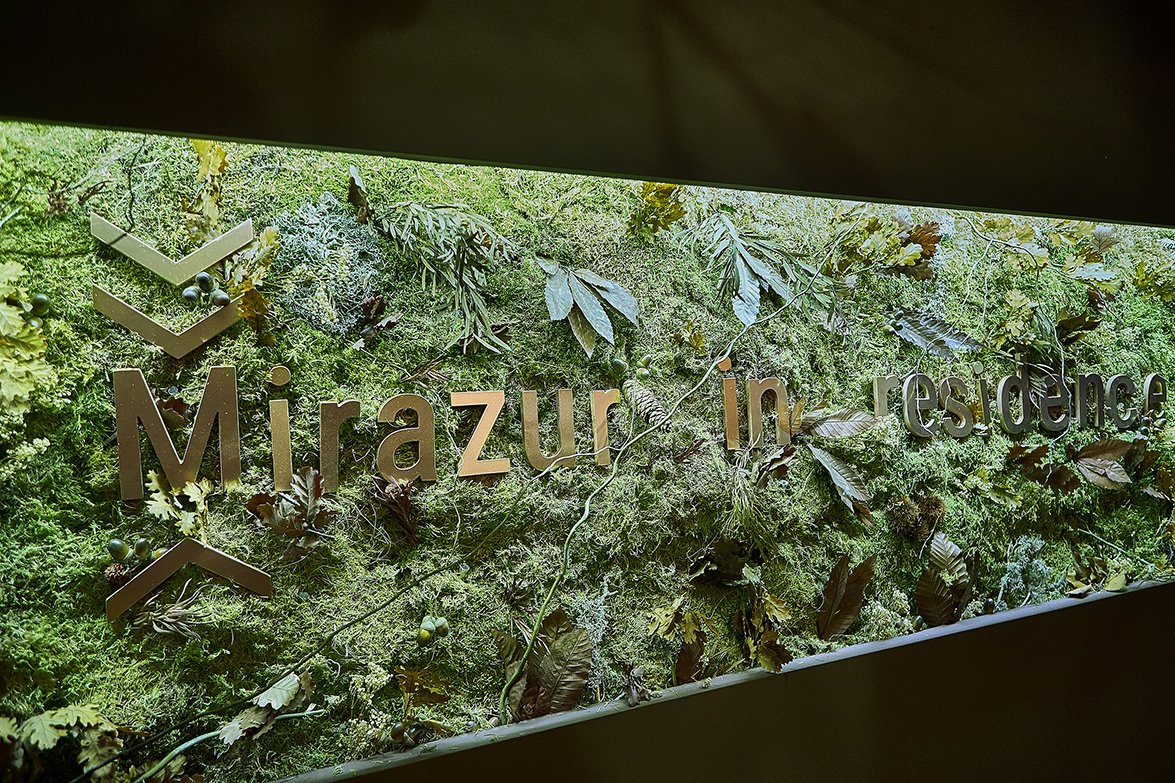 With two Michelin stars, and currently third on the prestigious World's 50 Best Restaurants list, this is a unique opportunity for us to enjoy what Mirazur has to offer in Spain. Until 2 December, the restaurant leaves its prime location between the sea and mountains, just a few metres from the border of France and Italy, to occupy the basement of the NH Collection Eurobuilding, where you can usually find the hotel's VIP breakfast room.
This is a space that has been transformed and regenerated, and from which emerges a menu inspired by products that are born and live under the earth, dishes that reveal the roots of Mirazur. This is an invitation to enter into "the subterranean poetry", to connect with the roots of this French market and seasonal cooking mecca, which has remained one of the World's 50 Best Restaurants for five consecutive years.
The objective of interior designer, María Villalón, and her young team was to express this essence in designing and transforming this unique space. The interior designer has delved into the very workings of this Gallic gastronomic paradise to its very roots. The result is an impressive dining room that projects an autumnal ambience, a type of voyage to the centre of the earth. She achieves this with finishings that simulate the cracks that erode the earth, using dense vegetation, or prioritising dark, toasted tones that emulate the roots and texture of tree trunks.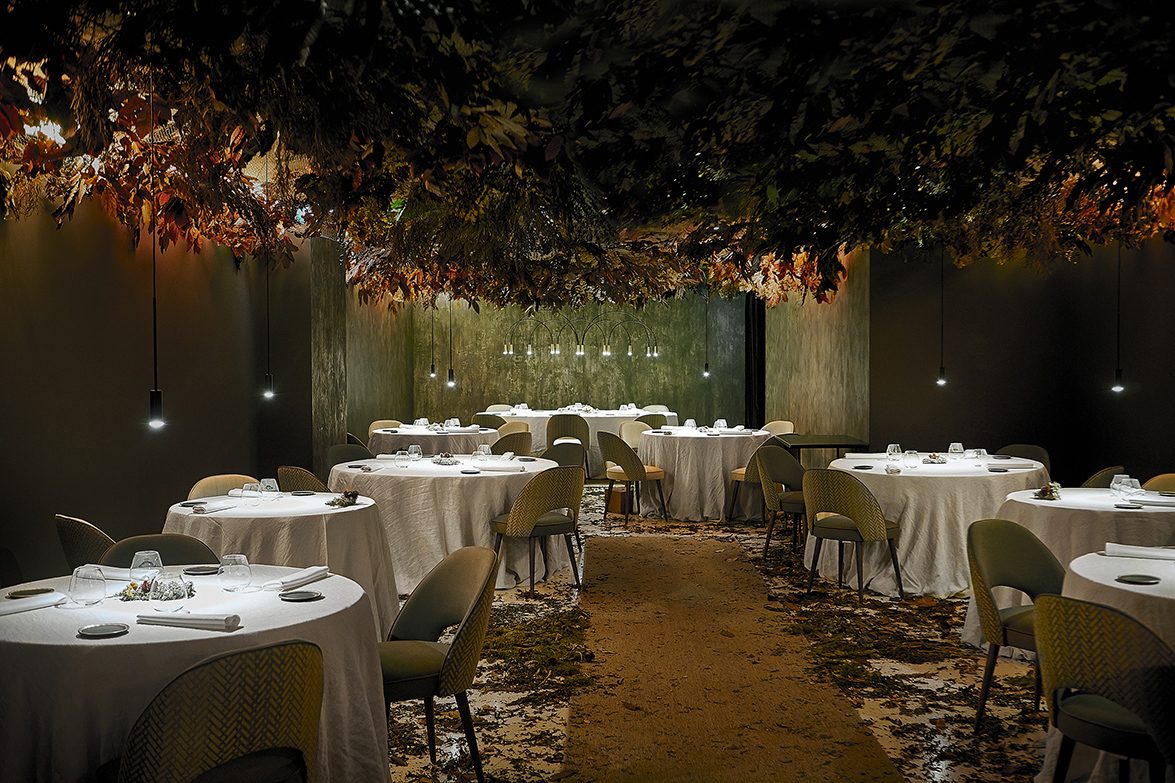 To achieve this effect, the María Villalón Studio selected the ultra-compact Dekton® surface in the colour Kira to grace the walls of the In Residence's new look. Belonging to the Natural by Dekton® collection, the Kira tone is characterised by its stylish and versatile appearance, reminiscent of the popular marble colour, Gris Pulpis. Dekton® Kira offers a finish in earthy tones that perfectly blends with the leitmotiv devised by Villalón's team, so that the walls of the space convey that autumnal, earthy feel that are infused throughout the entire interior design project.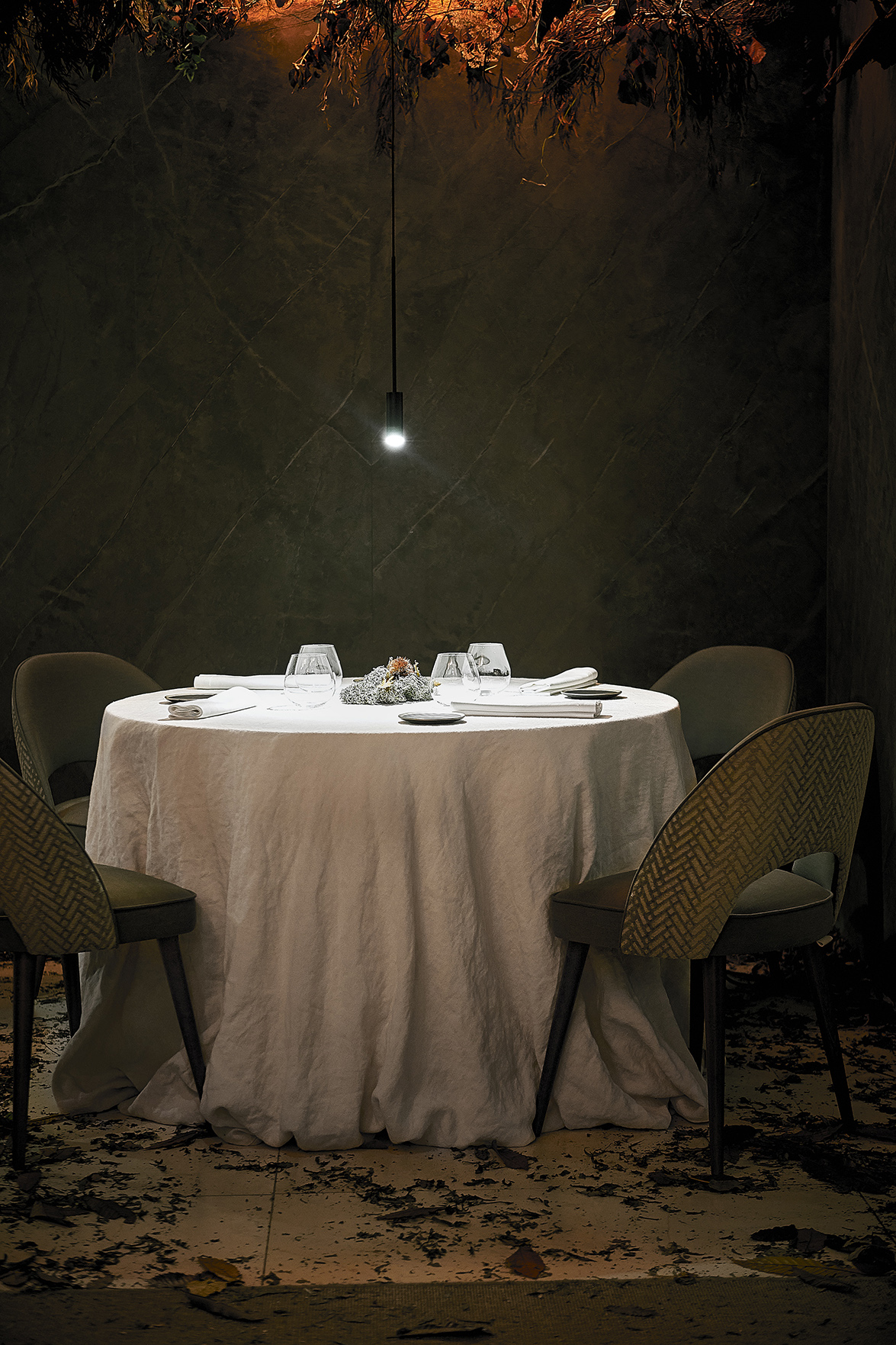 In this way, Mirazur In Residence has become yet another example of the versatility and the many ways in which Dekton® can be used, in this case in a reference project in the HORECA sector. The use of the colour Kira is the ideal blend of graphic perfection and pure and natural aesthetics, with the functional and mechanical mastery that only the ultra-compact Dekton® surface can provide.
Source: Cosentino Group
Read more news related Dekton published at Infurma
Visit the Dekton website