Gandiablasco, the perfect allied of prestigious international brands Dom Pérignon and Uterqüe
The association between companies that share a unified appreciation of beauty and elegance can result in very creative projects that reflect shared values. This is the case with the recent collaboration of GANDIABLASCO with Dom Pérignon and Uterqüe
The elegance and sobriety of the GANDIABLASCO outdoor furniture collections, together with the flagship house (The GANDIABLASCO house and Ca Na Xemena) like an extension of the architecture of its own designs, have helped reinforce the image of these two brands, Dom Pérignon and Uterqüe, both international references within their sectors, also underlining the image of GANDIABLASCO products, adding to unforgettable experiences within the temporal spaces of Baqueira and Ibiza.
The prestigious French champagne firm Dom Pérignon this last winter choose the NA XEMENA and LLAR outdoor furniture collections to create a luxury pop-up The Lodge Dom Pérignon in Baqueira Beret. The GANDIABLASCO designs reflected the spirit of the premium champagne and the gastronomy of 5 Michelin star chef Martin Freixa set against the backdrop of the snow capped Catalan mountains of the Pyrenees. A once in a lifetime, unrepeatable experience that lasted several days saw guests arriving from all around the world.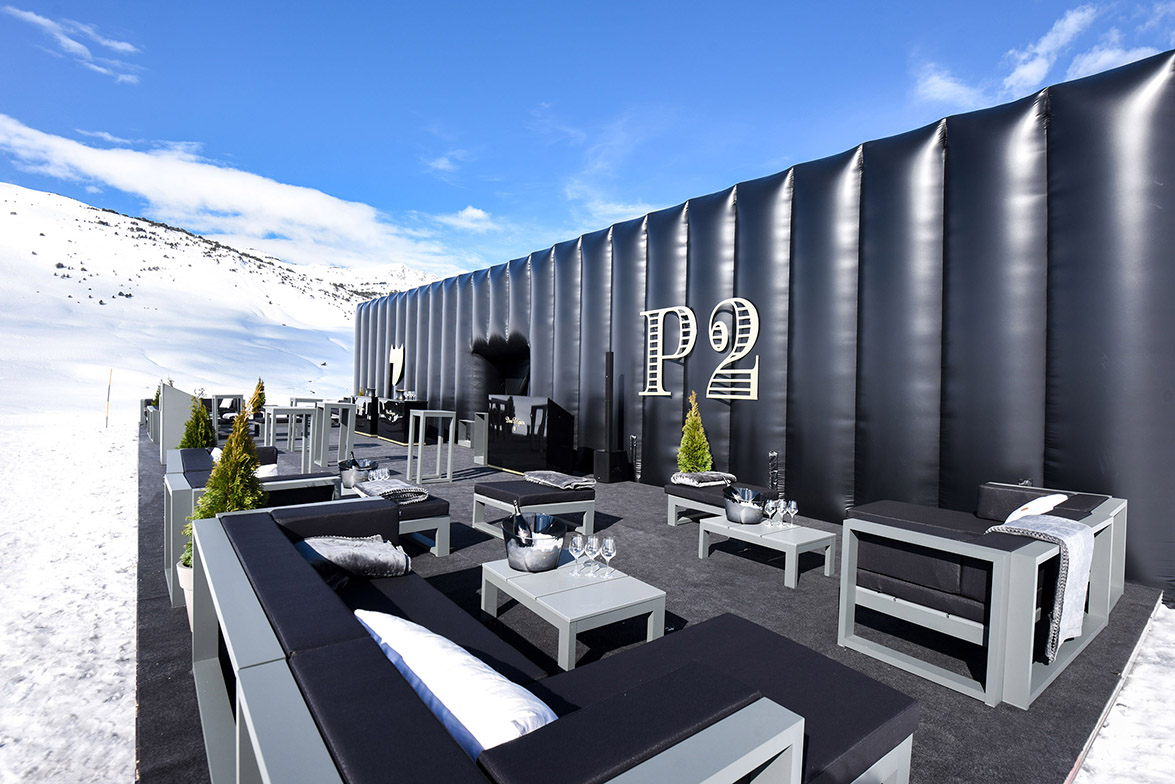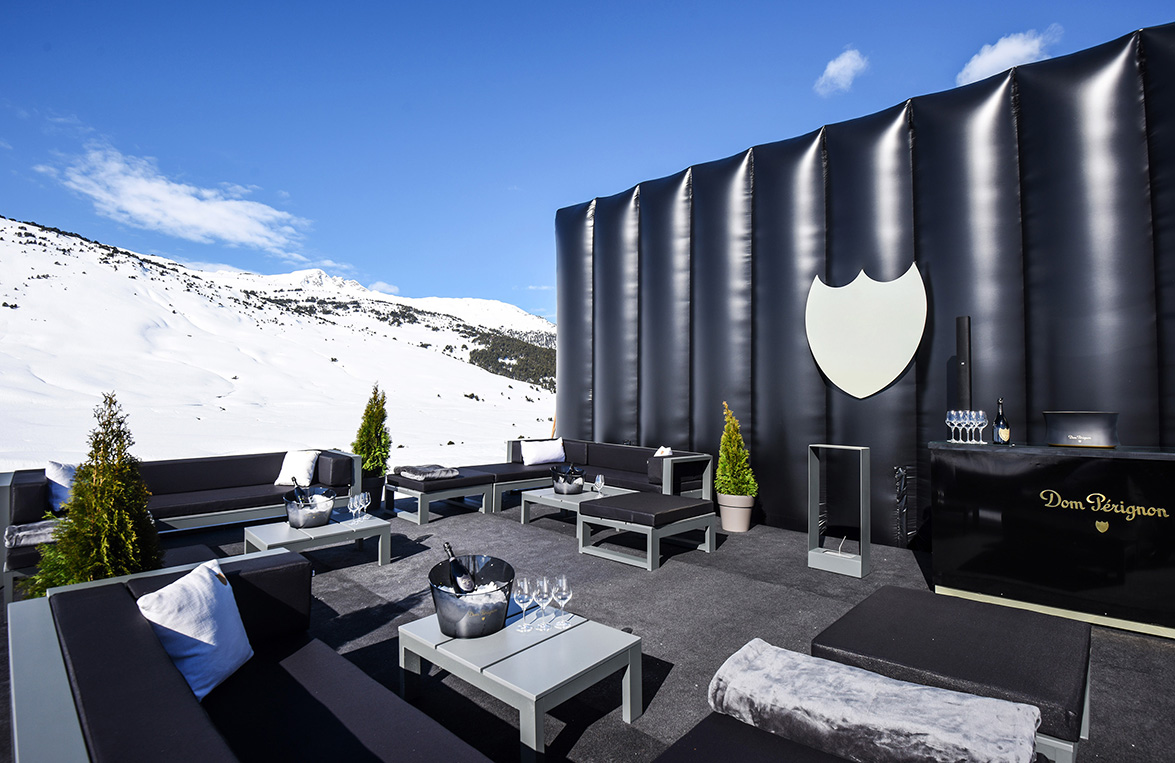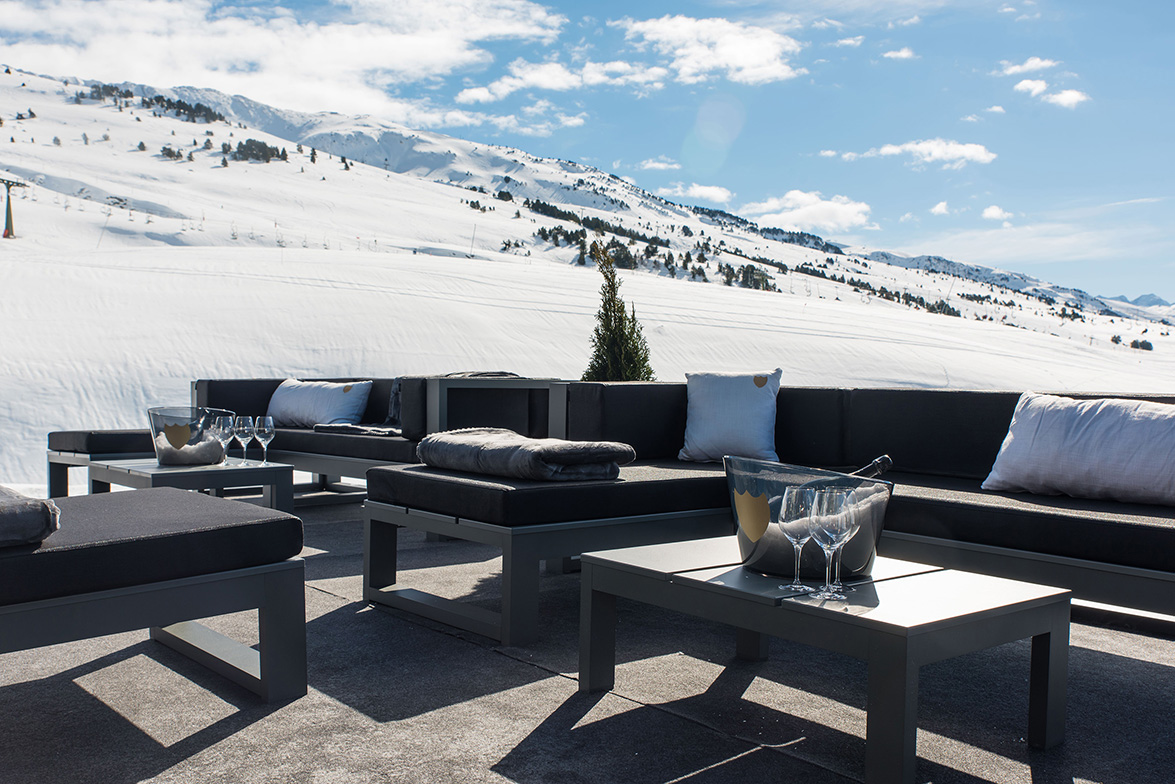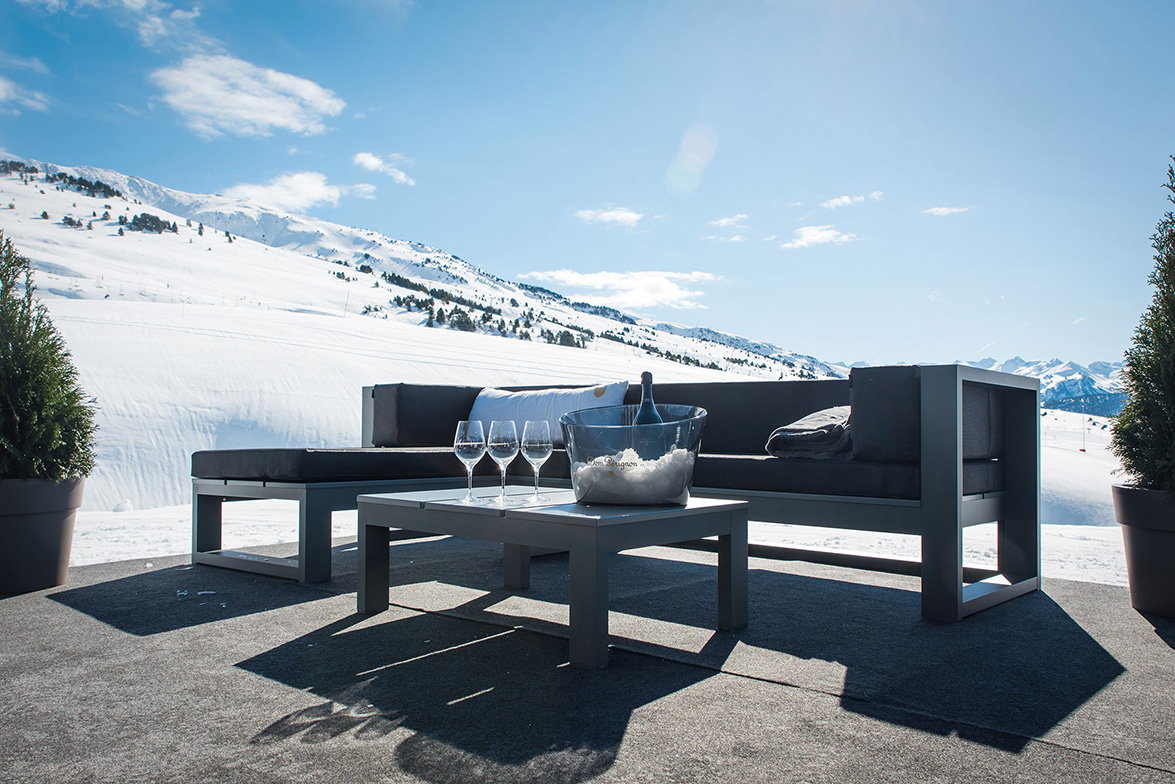 The French brand wanted to surprise us again last month, in June when it created the pop-up resort Dom Pérignon Island, on the island of Sa Ferradura to the north of Ibiza, this time with the FLAT and STACK designer stools from GANDIABLASCO.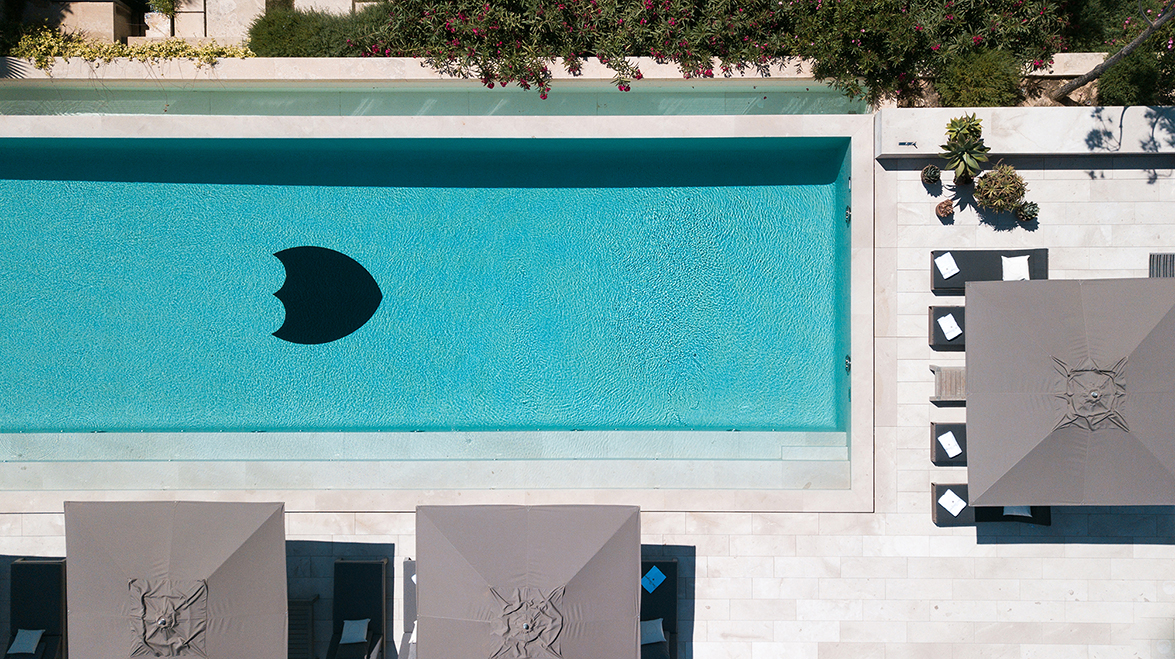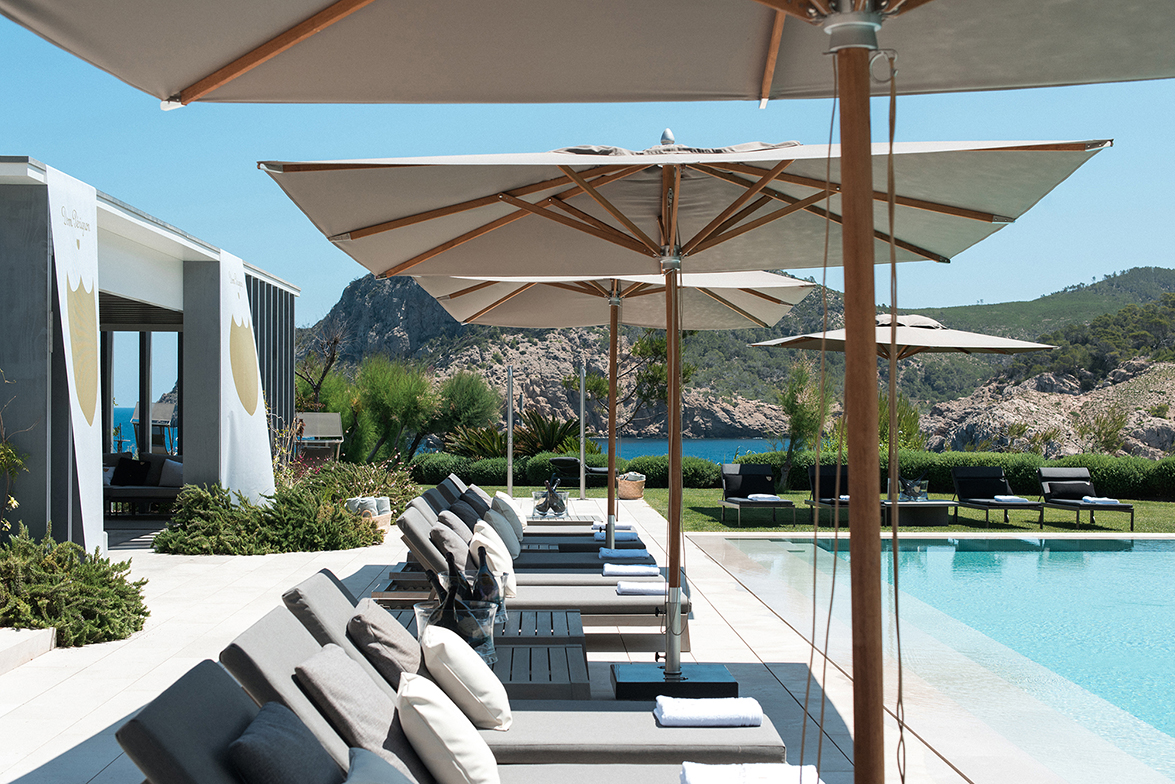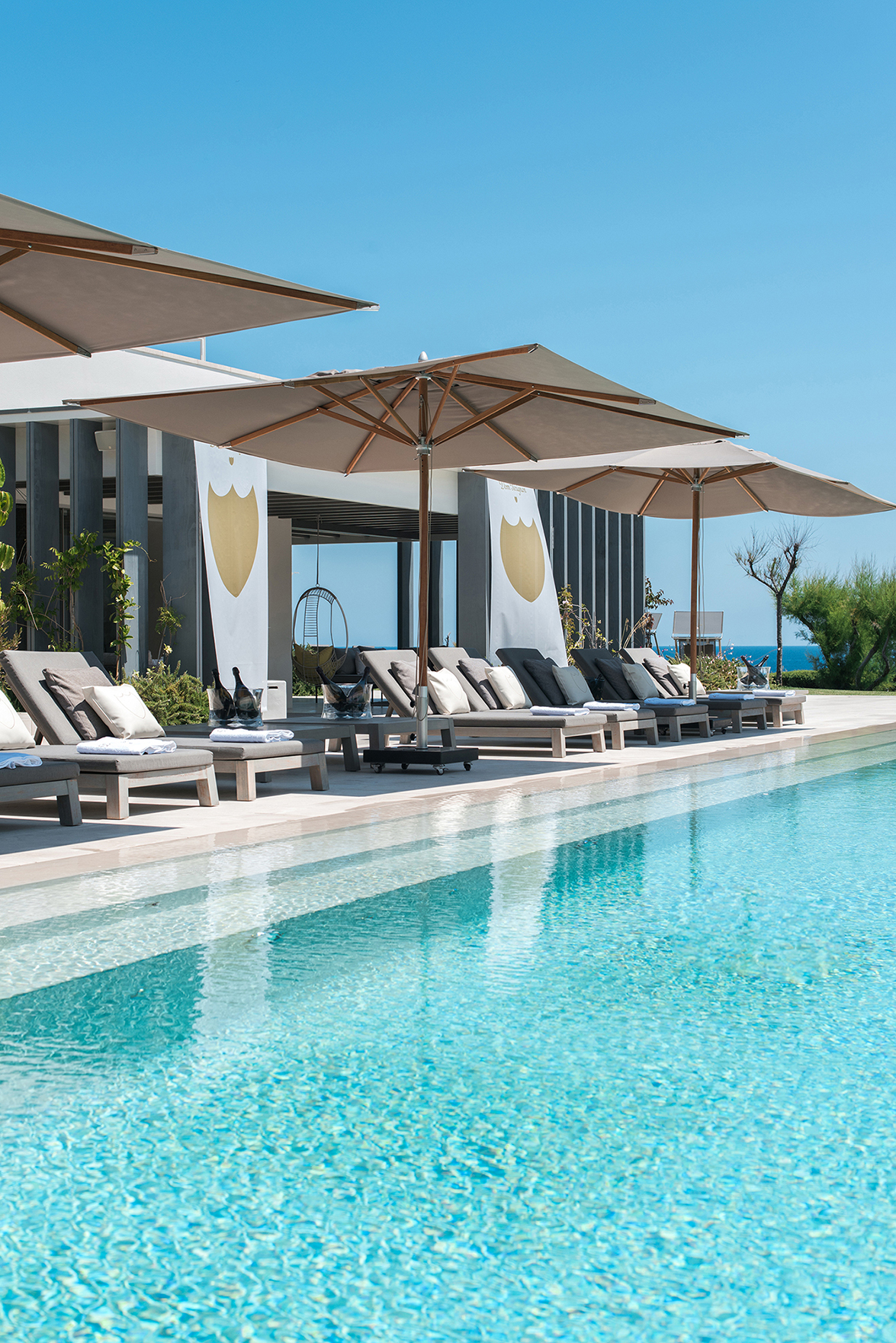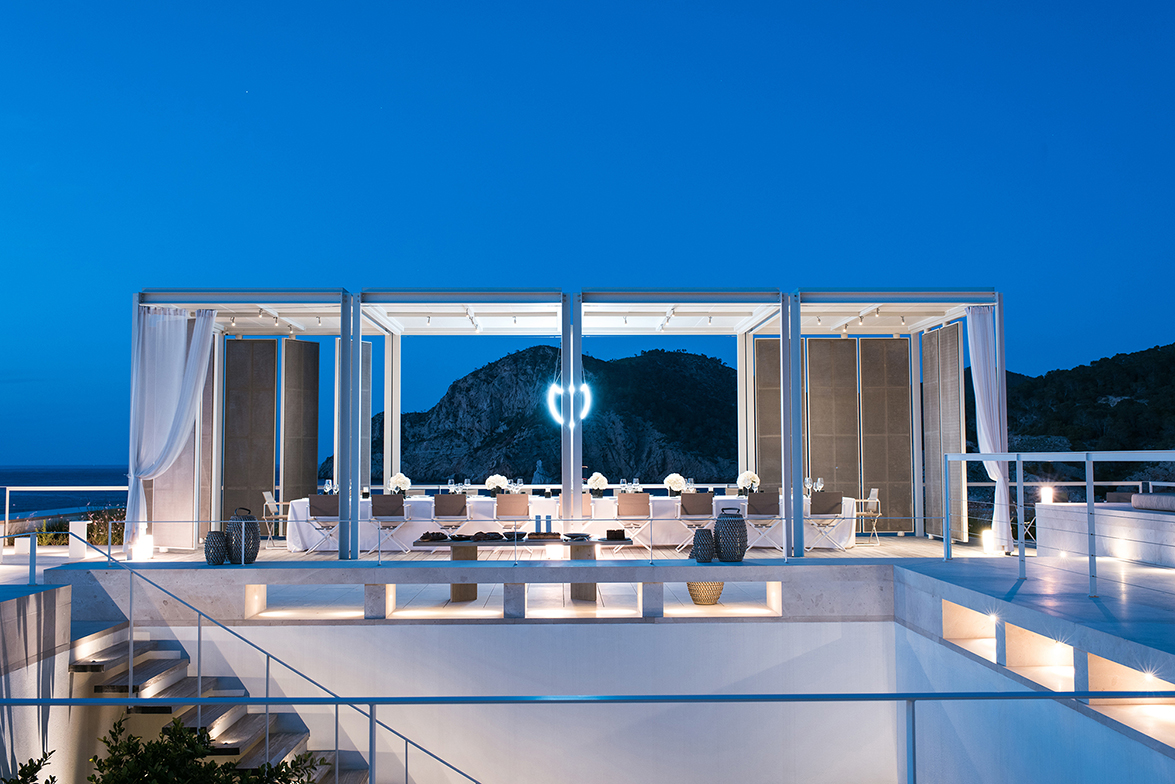 And for the month May last Uterqüe the Premium and youngest brand belonging to the Inditex group chose the 1940s industrial architecture of the GANDIABLASCO house with its sun drenched spaces to create its advertising campaign The play of light. During the photo sessions they were accompanied by different products belonging to the company, like the WAAN cushions by GAN and the TITUNA collection from GANDIABLASCO, that made an important contribution to the photography styling.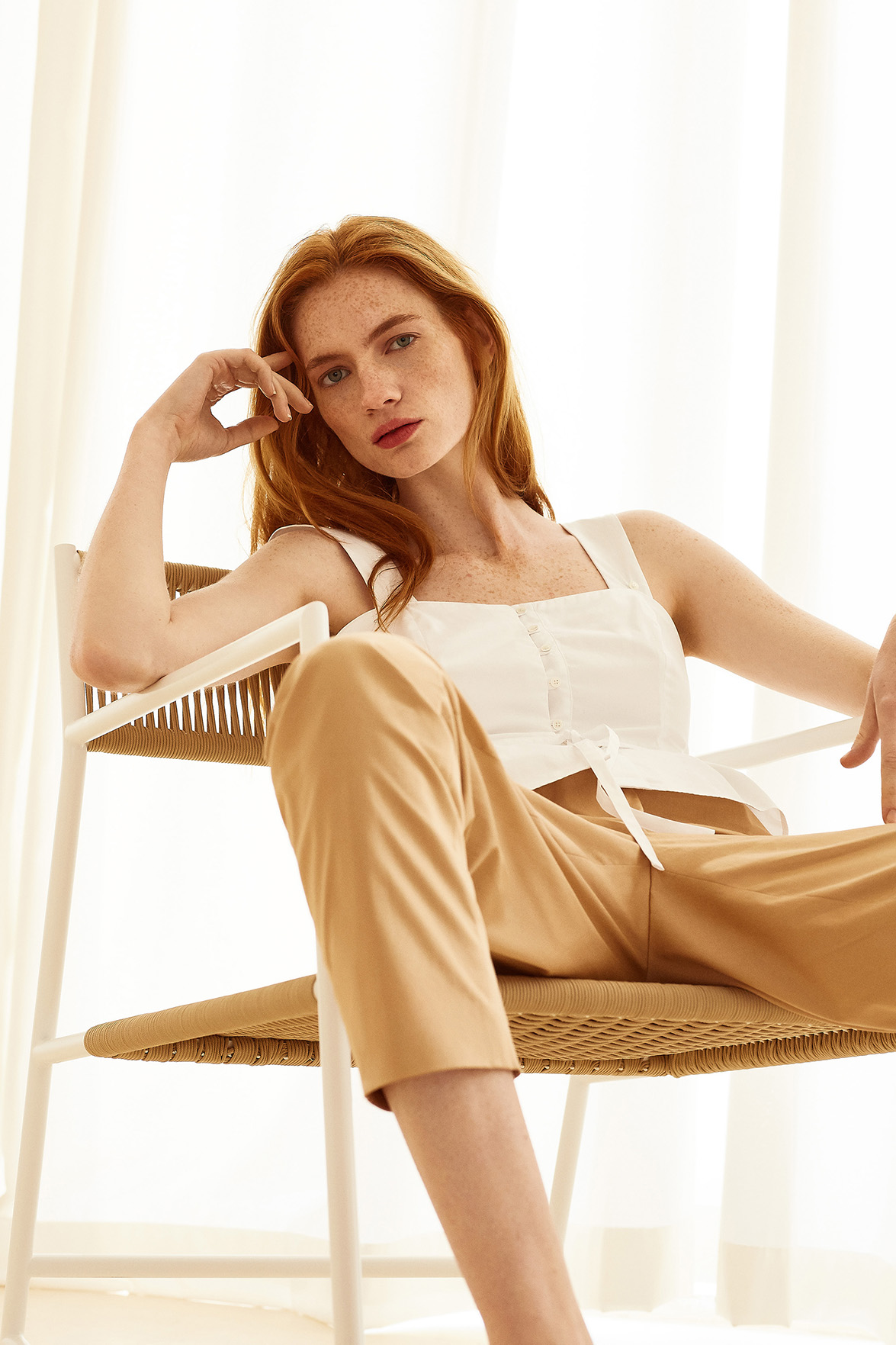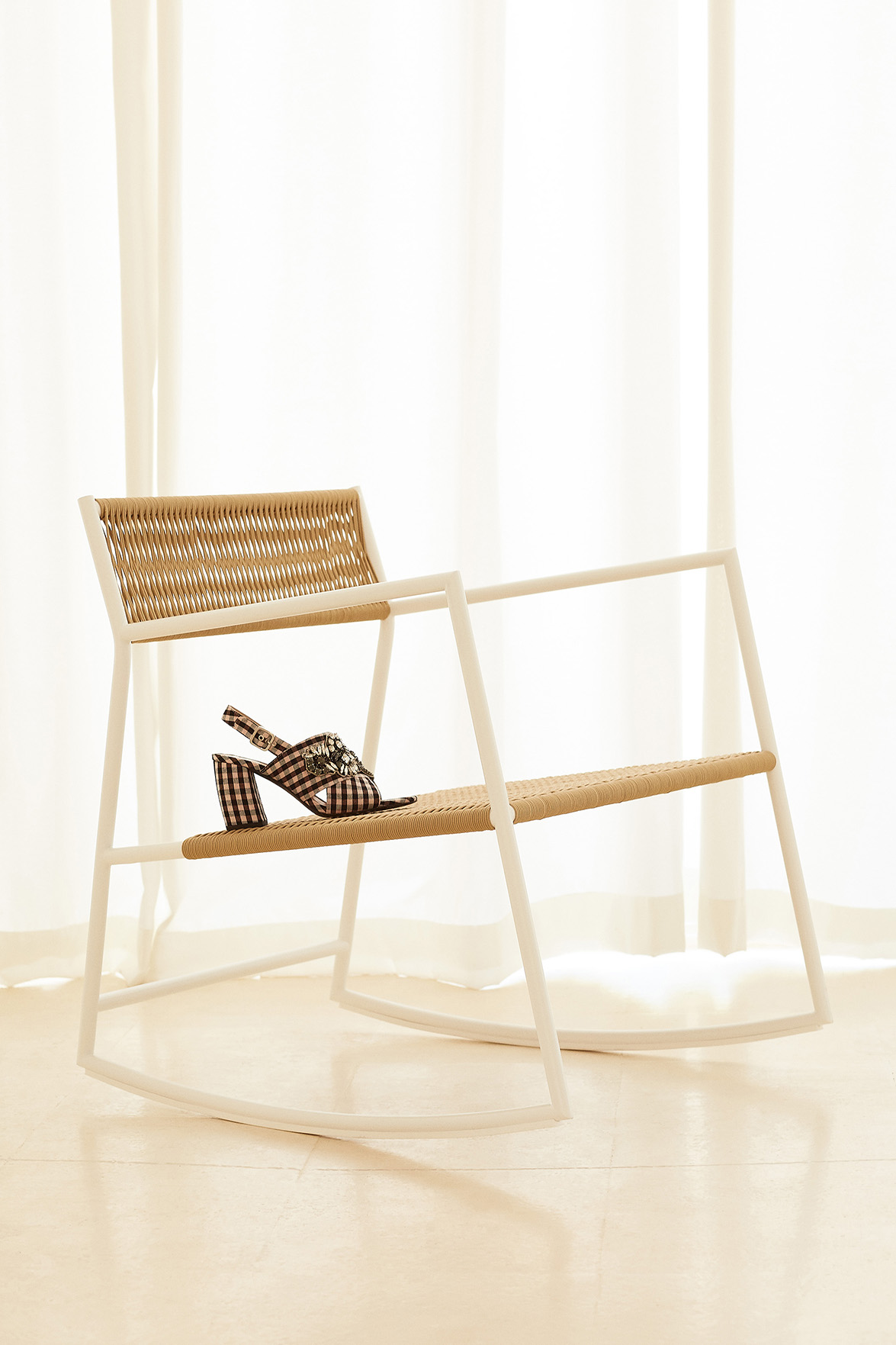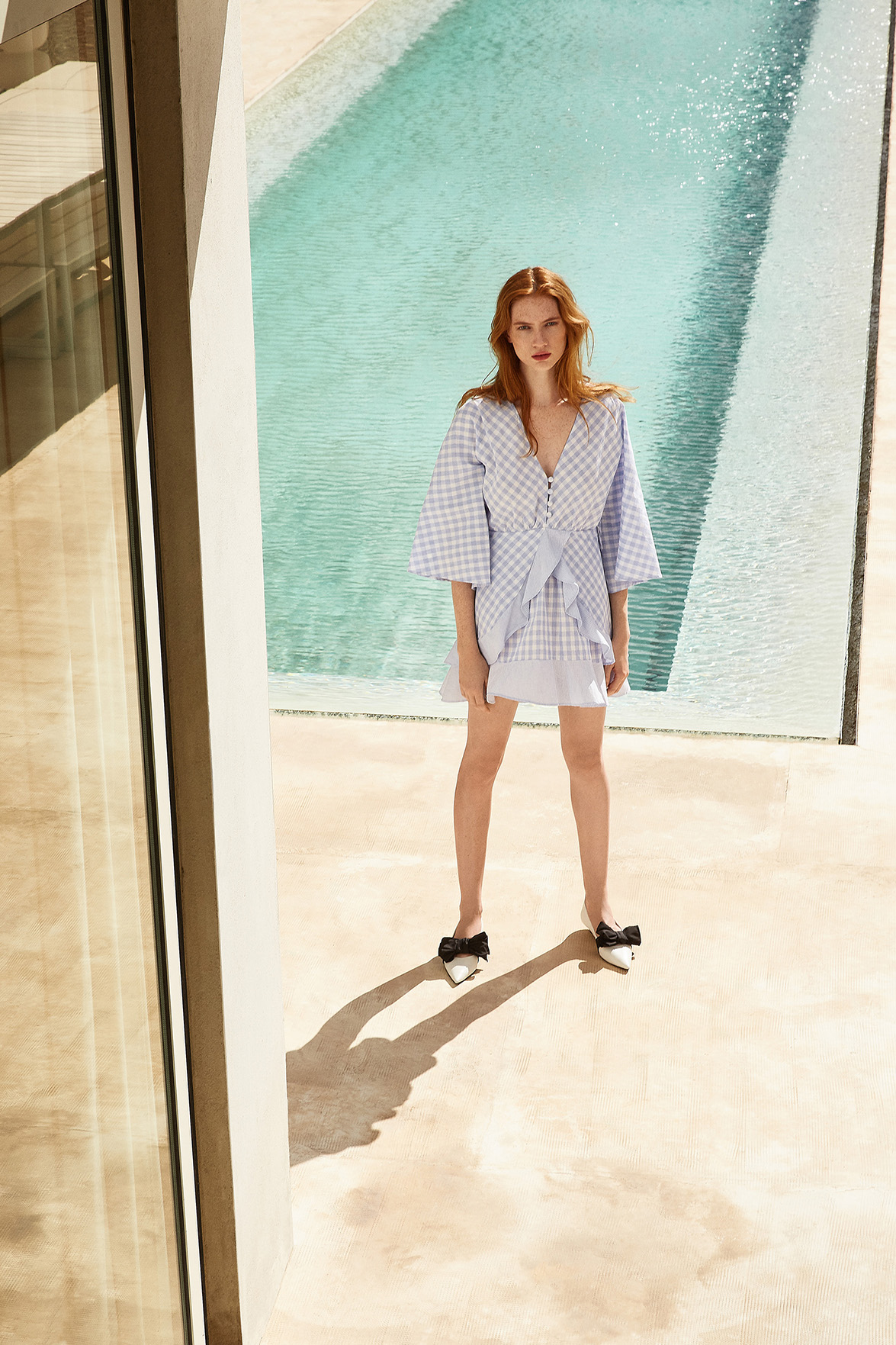 The latest Uterqüe campaign, The Island - Part I and Part II, was set at Ca Na Xemena in Ibiza, the flagship GANDIABLASCO villa owned by José A. Gandía-Blasco Canales. During the photo sessions use was made of several of the products used to furnish the house like the NA XEMENA outdoor furniture collection, the CHILL day beds and the PICNIC chair all designed by Jose A. Gandía-Blasco Canales, as well as the ARAM stool designed by Nendo for GANDIABLASCO.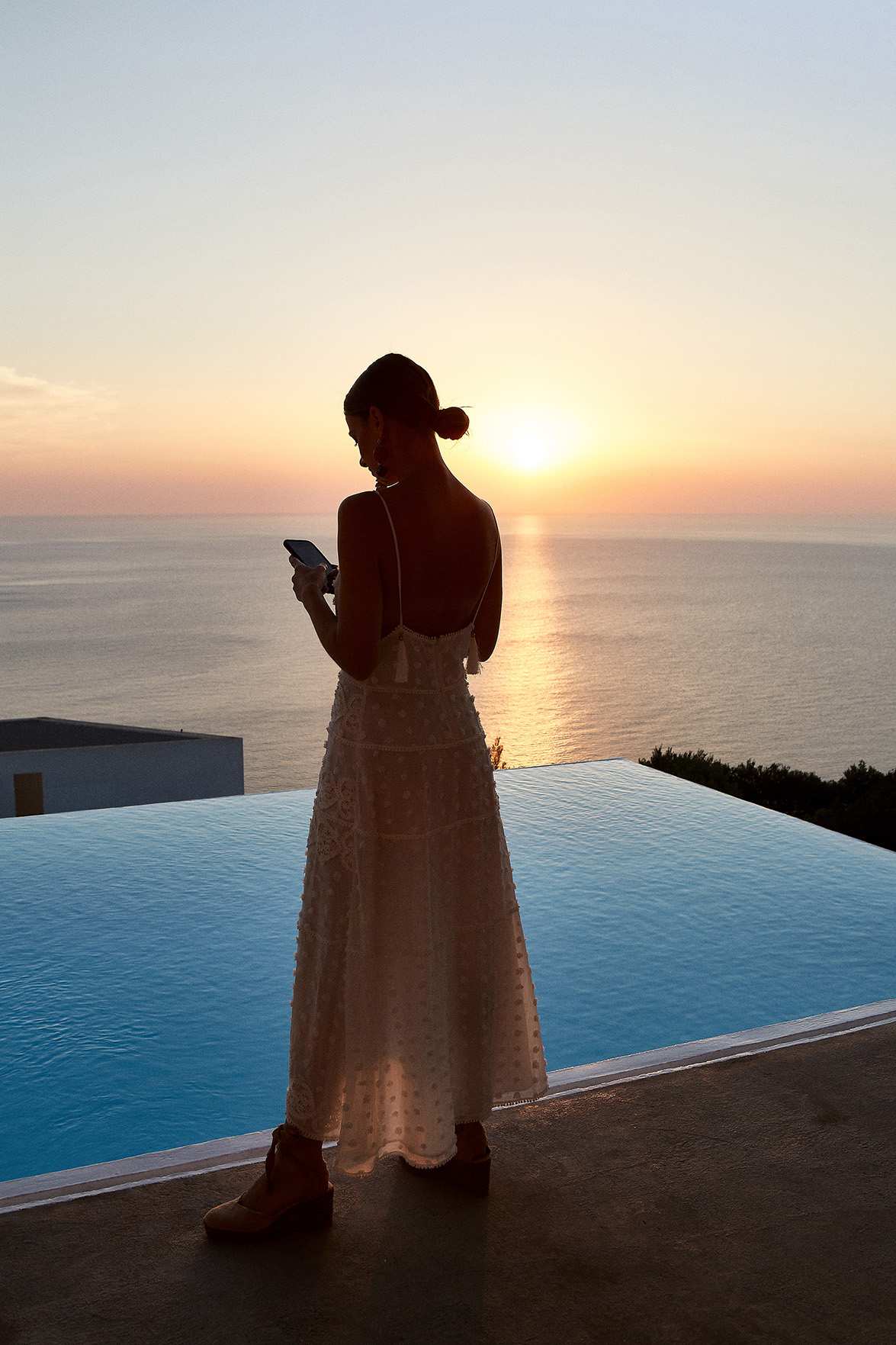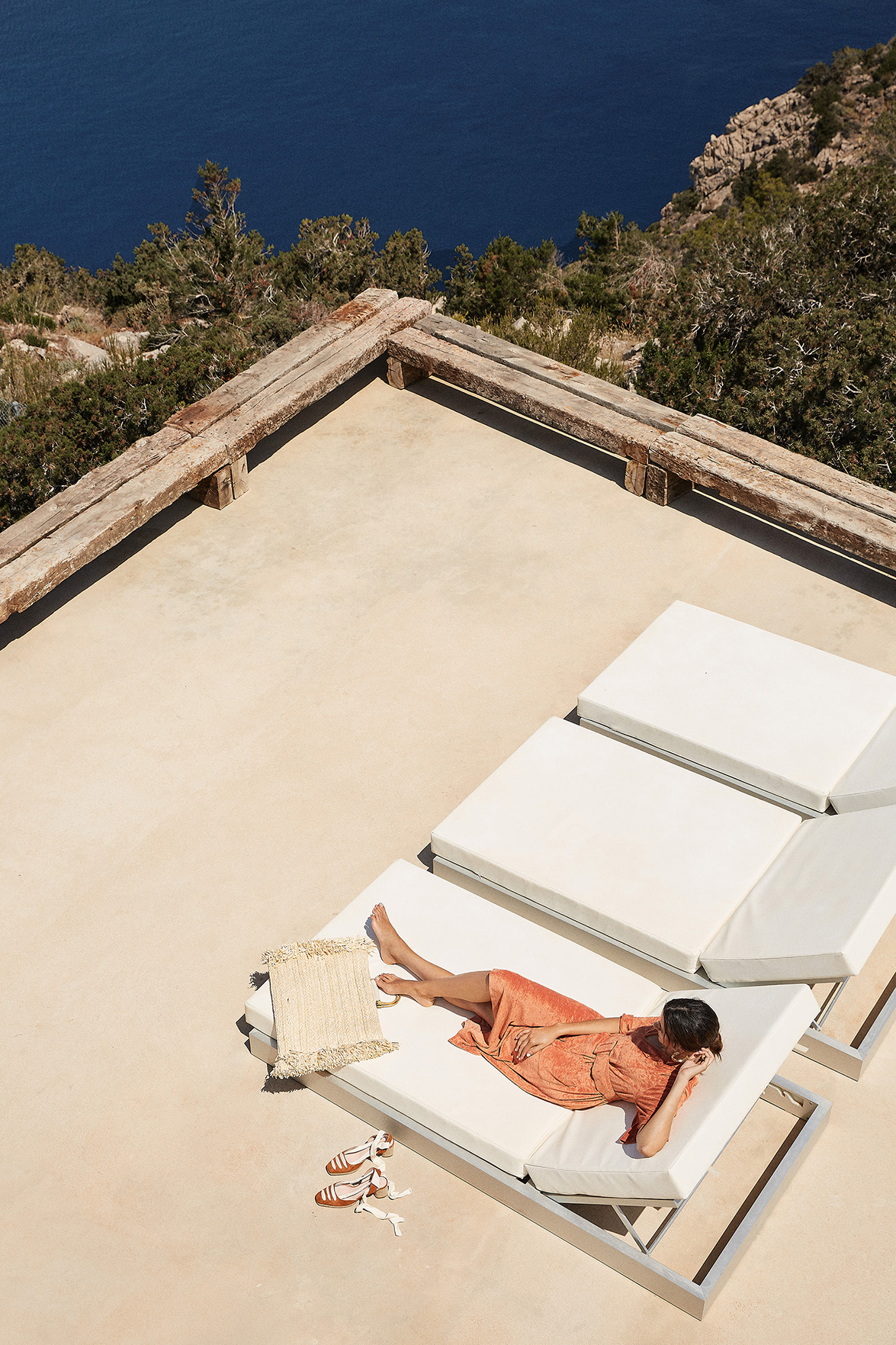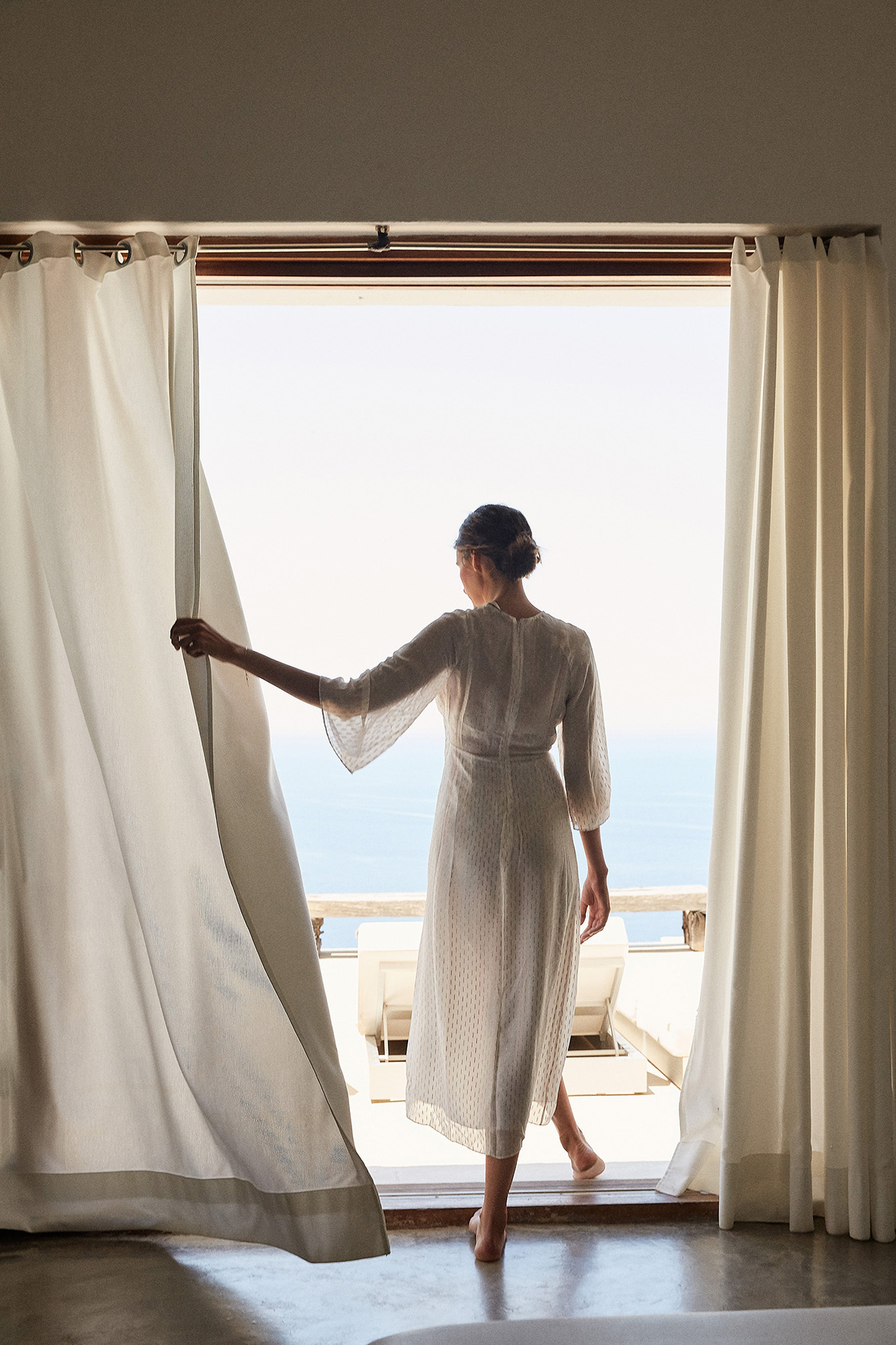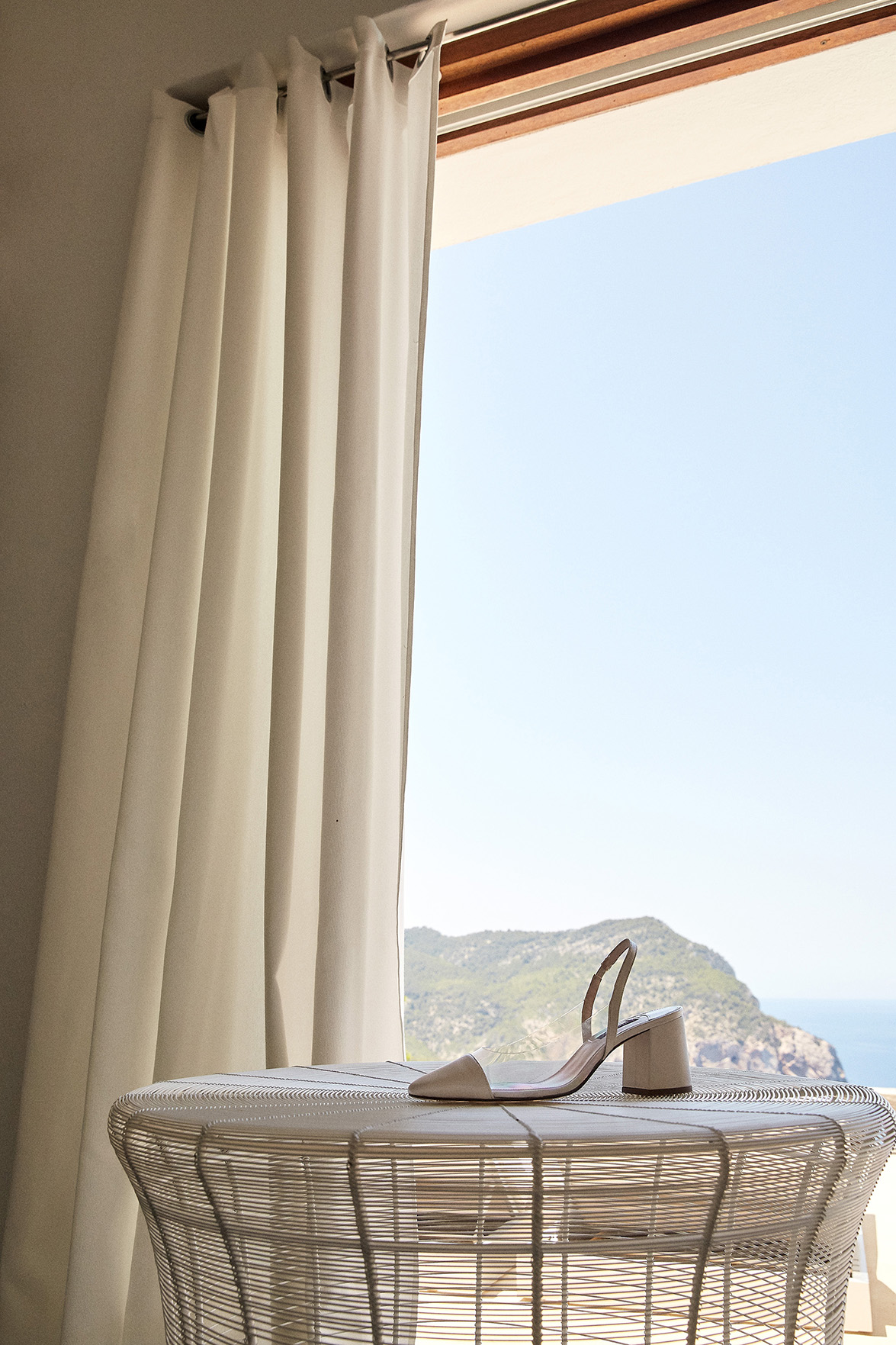 On both of these occasions the architectonic sobriety of the GANDIABLASCO house and Ca Na Xemena, the unique light of the Mediterranean and the association with quality crafting and exclusive design of the GANDIABLASCO products reinforced the quality of the finishes, the colours and the textures of the Uterqüe designs in order to underline a coherent and strong corporate image. The perfect meeting of furniture design and fashion.
It is a genuine pleasure for GANDIABLASCO to associate itself with the prestige of both of these very attractive brands, joining forces through shared sensibilities which undoubtedly are stronger together. We look forward to more!
Source: GANDIABLASCO
Visit the GANDIABLASCO website
Read more news related with GANDIABLASCO published on Infurma