The German company Occhio presented at the International Biennale Intérieur in Kortrijk (Belgium), the new versions of its successful collection of lamps "3d io": the suspended lamp io 3d sospeso and io duna shape spotlights. Also highlighted the Più alto 3d with »next generation« LED.
Suspended lamp io 3d sospeso
In io 3d sospeso the elegance of the delicate suspension combines with the striking nature of the characteristic head. Thanks to the exceptional control concept it can be freely directed in all directions simply by touching the grip pads on the head gently. The light itself is also controlled at the head: simple gestures switch the light on and off and dim it thanks to the innovative »touchless« control. The latest LED technology guarantees highest efficiency and best light quality.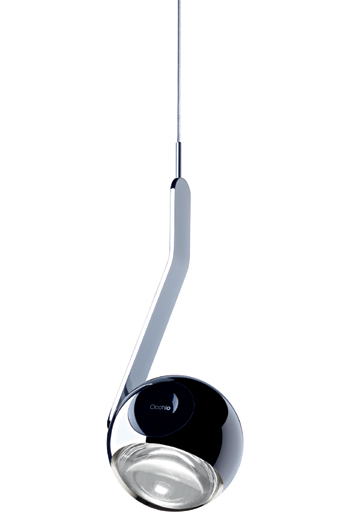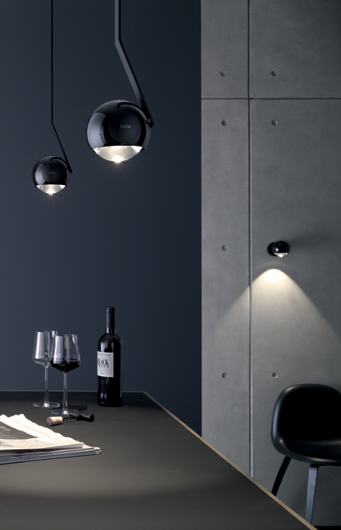 io duna shape spotlights
With the new io duna shape spotlights, lamps and architecture merge to form a unit. The spherical io lamp heads can be freely aligned. They are available in six different surfaces and are organically integrated in the room by means of shaped mounting elements. This opens up entirely new options for lighting design. At the same time the latest LED technology ensures highest efficiency and best light quality (color rendering index CRI 95).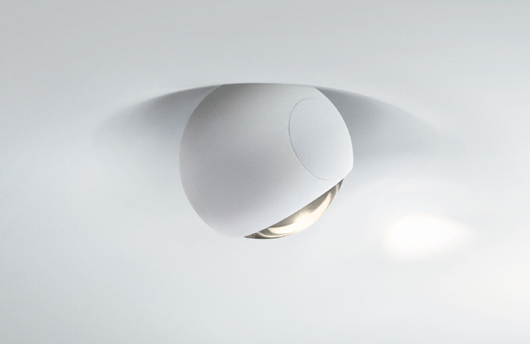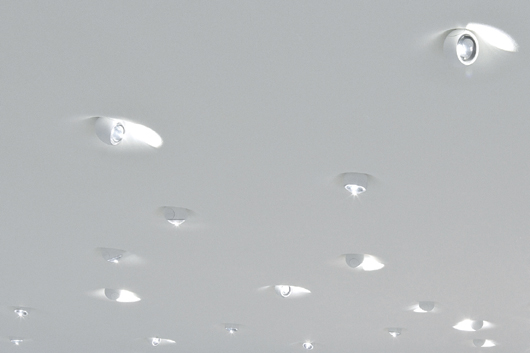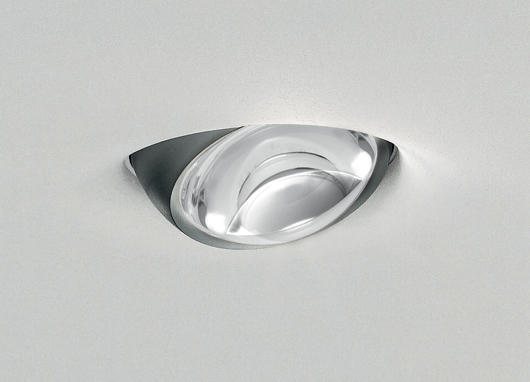 Più alto 3d with »next generation« LED
The latest addition to the Occhio Più spotlight series: the Più alto 3d wall and ceiling spotlights are now equipped with unique, patent-pending Occhio 3d kinematics, which ensures the three-dimensional mobility of the lights. Light intensity and light effects can be precisely coordinated to suit the ambient conditions. In Più professional lighting technology combines with highest design standards to produce a comprehensive system for lighting design in private and professional environments.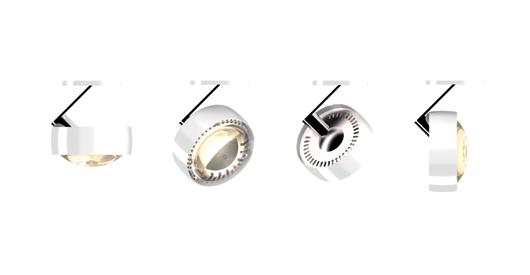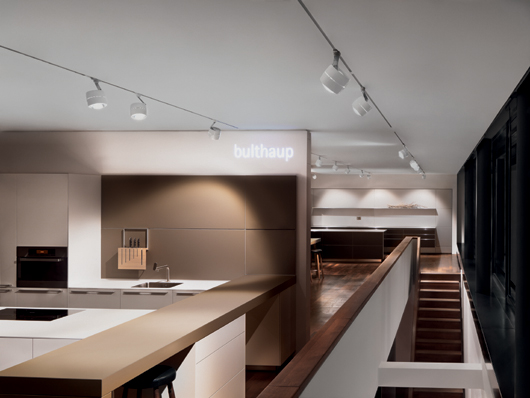 Thanks to the new »next generation« Occhio power LEDs light quality and efficiency are no longer mutually exclusive. The new LEDs offer the highest efficiency with light output of up to 2700 lumen - which corresponds to 150 watt halogen - with best light quality (CRI 95) and a choice of colors temperatures.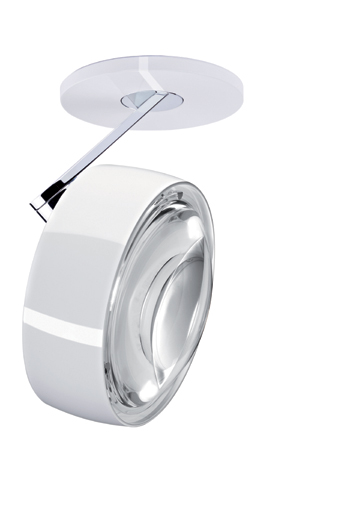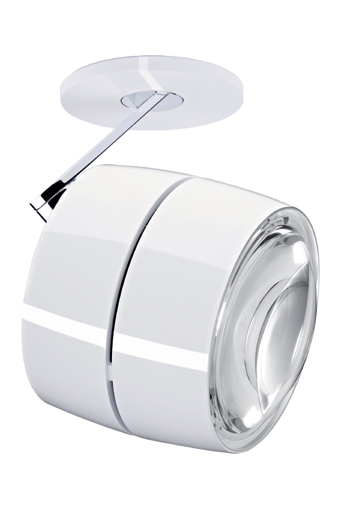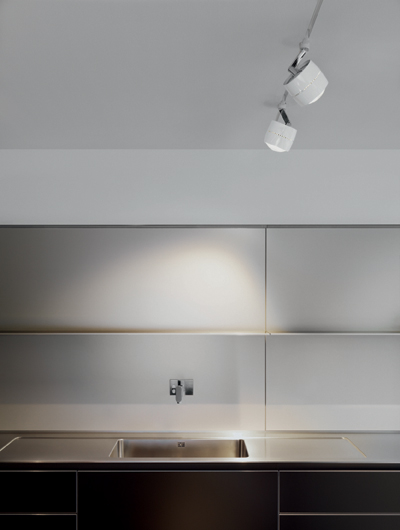 Source: Occhio
Read more news related Occhio published at Infurma
Visit the Occhio website