Kauhale Kai by de Reus Architects, a home of modern tropical pavilions on the Big Island of Hawaii
This private residence sits within the Mauna Kea Resort on the island of Hawai'i, a place full of memories for the client who recalls family vacations to the famous hotel. The clients share an affinity for Hawaii and Polynesia, for modern art and design, and for the beauty of natural materials and craftsmanship. They enlisted the de Reus Architects firm to design a modern tropical home that their family would enjoy for years to come.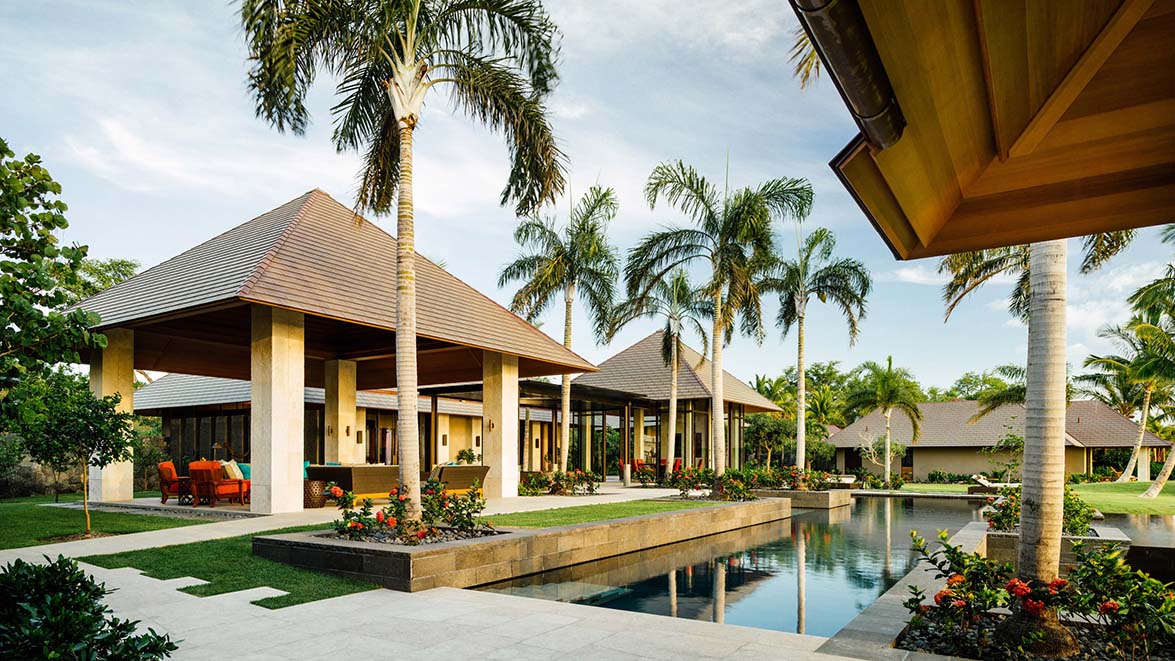 Modern tropical pavilions
The design solution balances traditional forms including prominent hipped roofs identified in the design guidelines for this coastal community, while translating the spirit of Polynesian cultures through a modern sense of restraint. On a site privileged by nature, immediately above Kauna'oa Bay, this home is organized as a series of modern tropical pavilions, which together conjure the impression of a small village.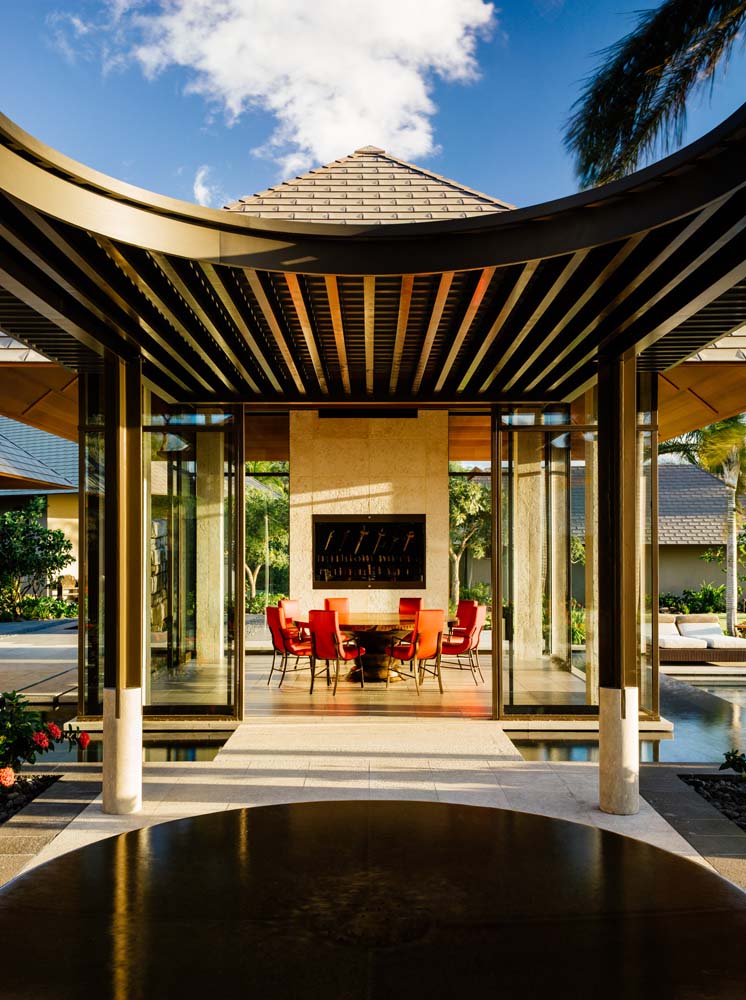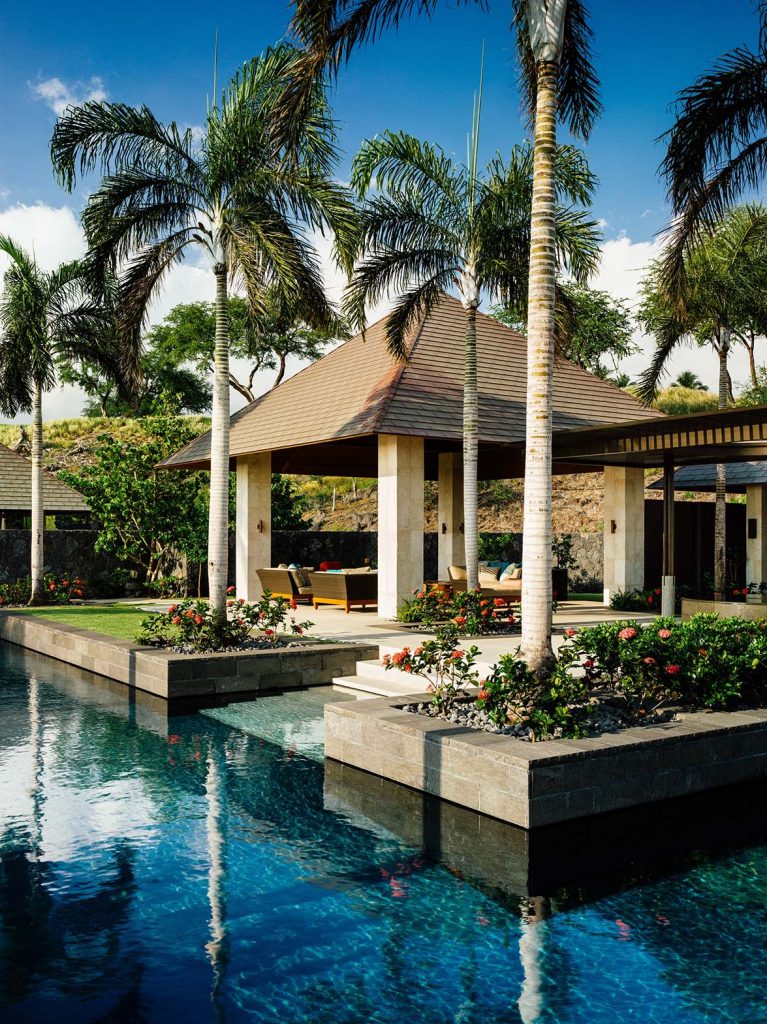 The 9,902-square-foot residence's hipped roofs are the most visible expression of its organization. The 47,337-square-foot site plan expresses an idealized diagram of spatial order. Experience of living amid the pavilions and gardens is shaped by the integrated tension of the rustic alongside the elegant, asymmetry against symmetry, and the casual with the formal. The residence is enhanced by the drama of natural stone, metal, and water elements.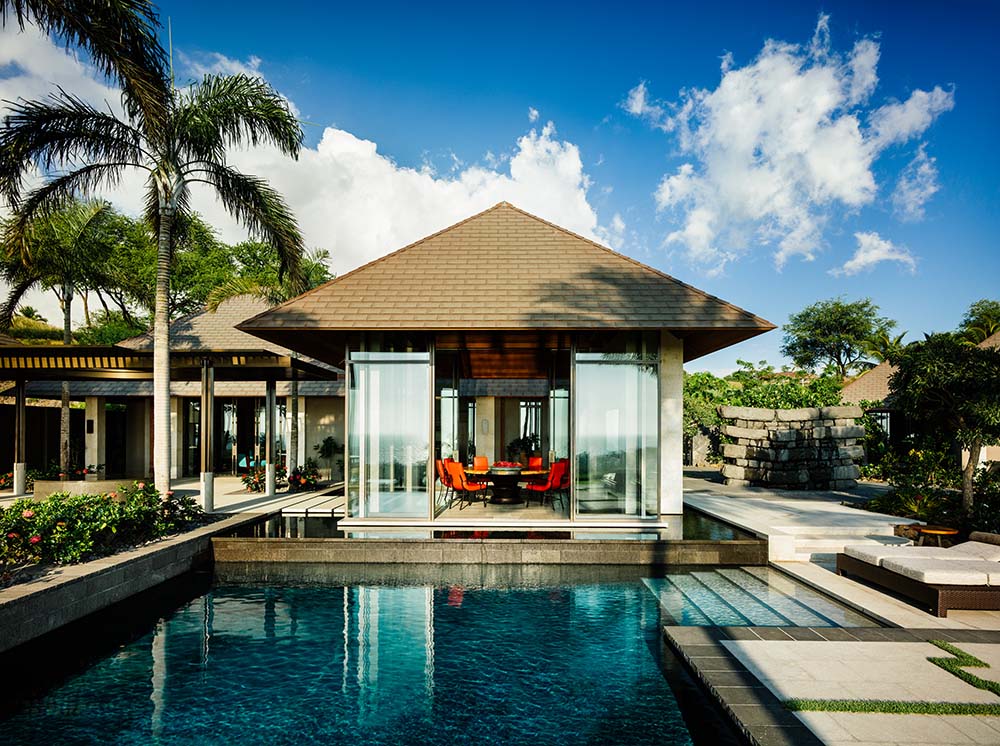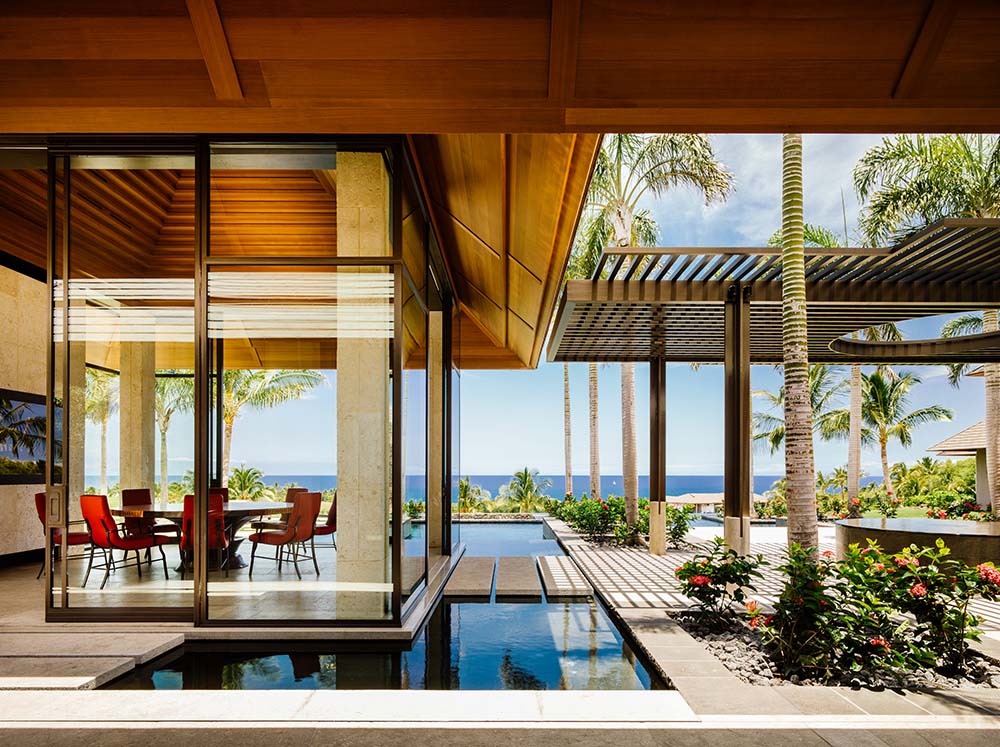 Spaces
The main gathering hale is one unified space with living area, kitchen, and open pantry. Interior finish materials include cedar ceilings, local ohia hardwood cabinetry, sand grain veneer plaster, travertine, and ohia floors.
The owner wanted a floating glass-walled dining room, which was created with ten-foot-tall steeland glass sliding doors which are housed between coral-clad columns. Water surrounds this pavilion, then cascades into the pool below. Pools and water features are integrated throughout the plan, merging the natural and built environments.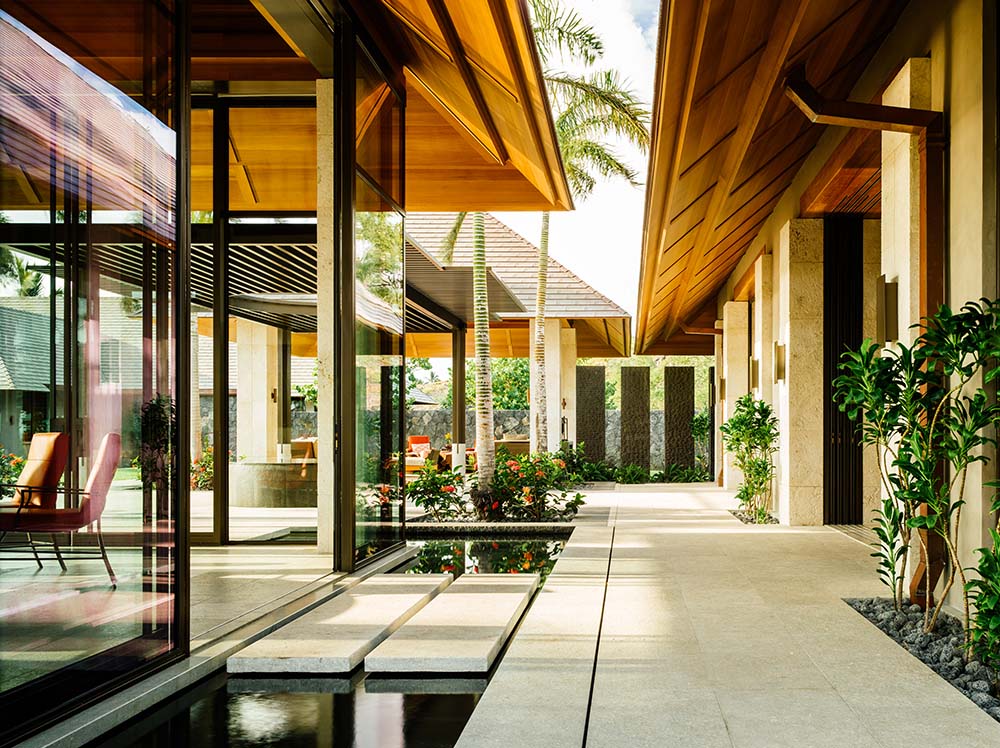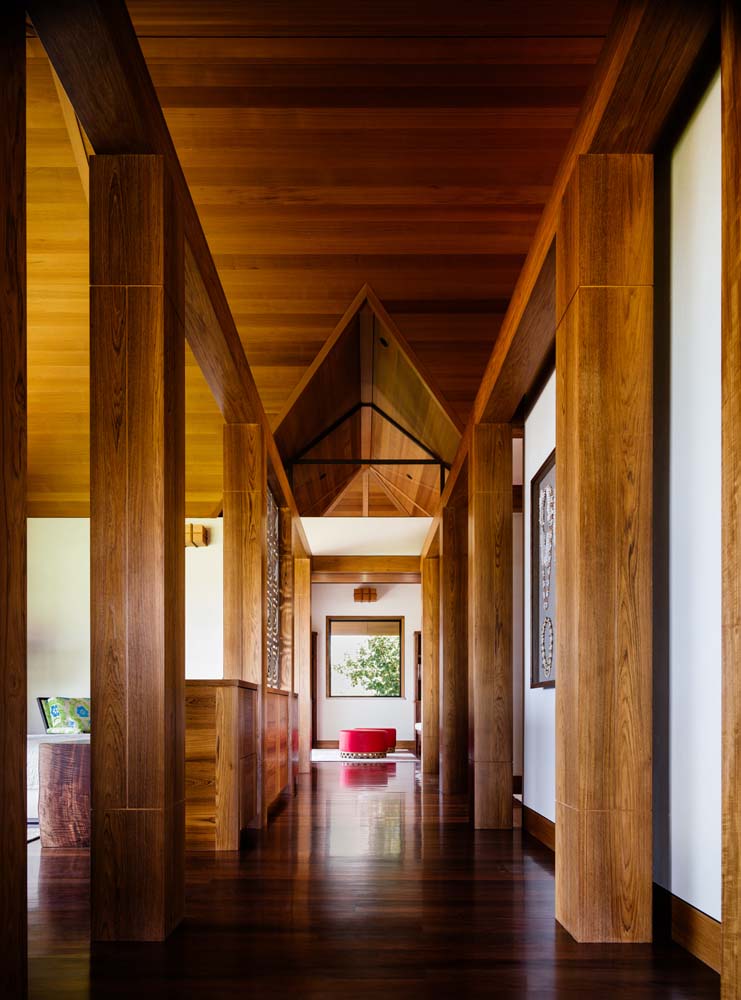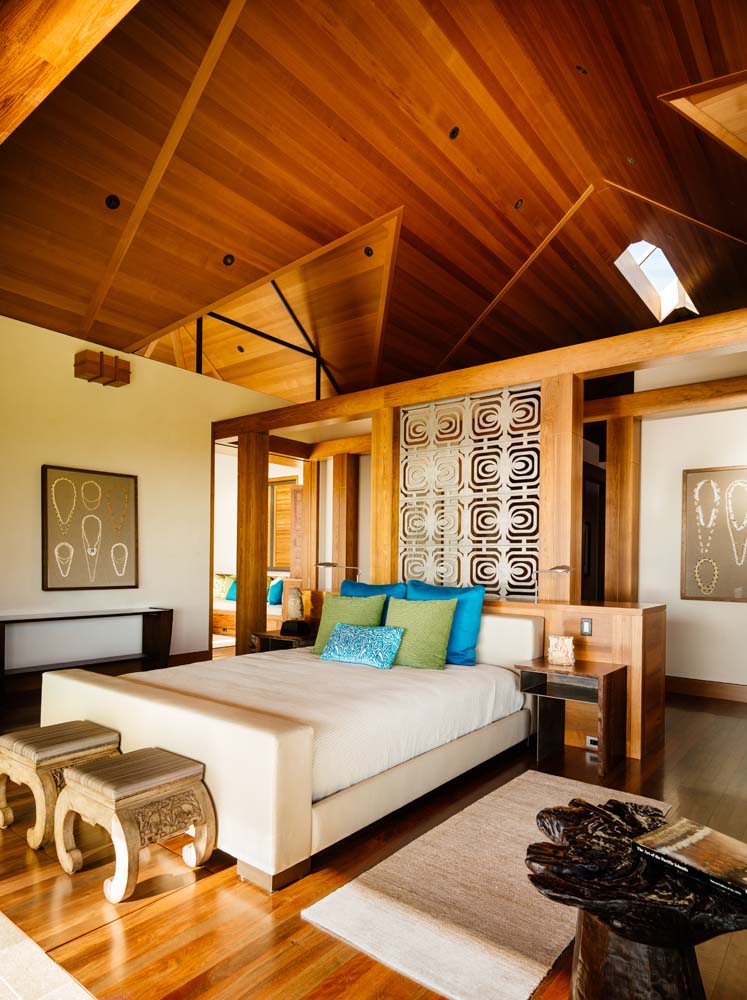 An outdoor living pavilion echoes the stepped ceiling forms and columns of the dining pavilion, reminiscent of those in the Majapahit culture of Bali. The two pavilions are visually connected by a shade trellis that features a center oculus over a circular water feature, the center—axis mundi—of the home.
The master pavilion houses study, bedroom, sitting room, dressing areas, indoor baths, a bath garden, and view lanai. Outside this pavilion, on axis with the pool, an antique Balinese door is framed by Hawai'ian basalt stone.
Exterior materials include copper shingles, steel doors and windows, integral-color cement plaster, cedar eaves, coral-clad columns, and travertine pavers. We selected materials that would be low maintenance and long lasting in this tropical marine environment. Solar panels are located out of sight atop the garage pavilion.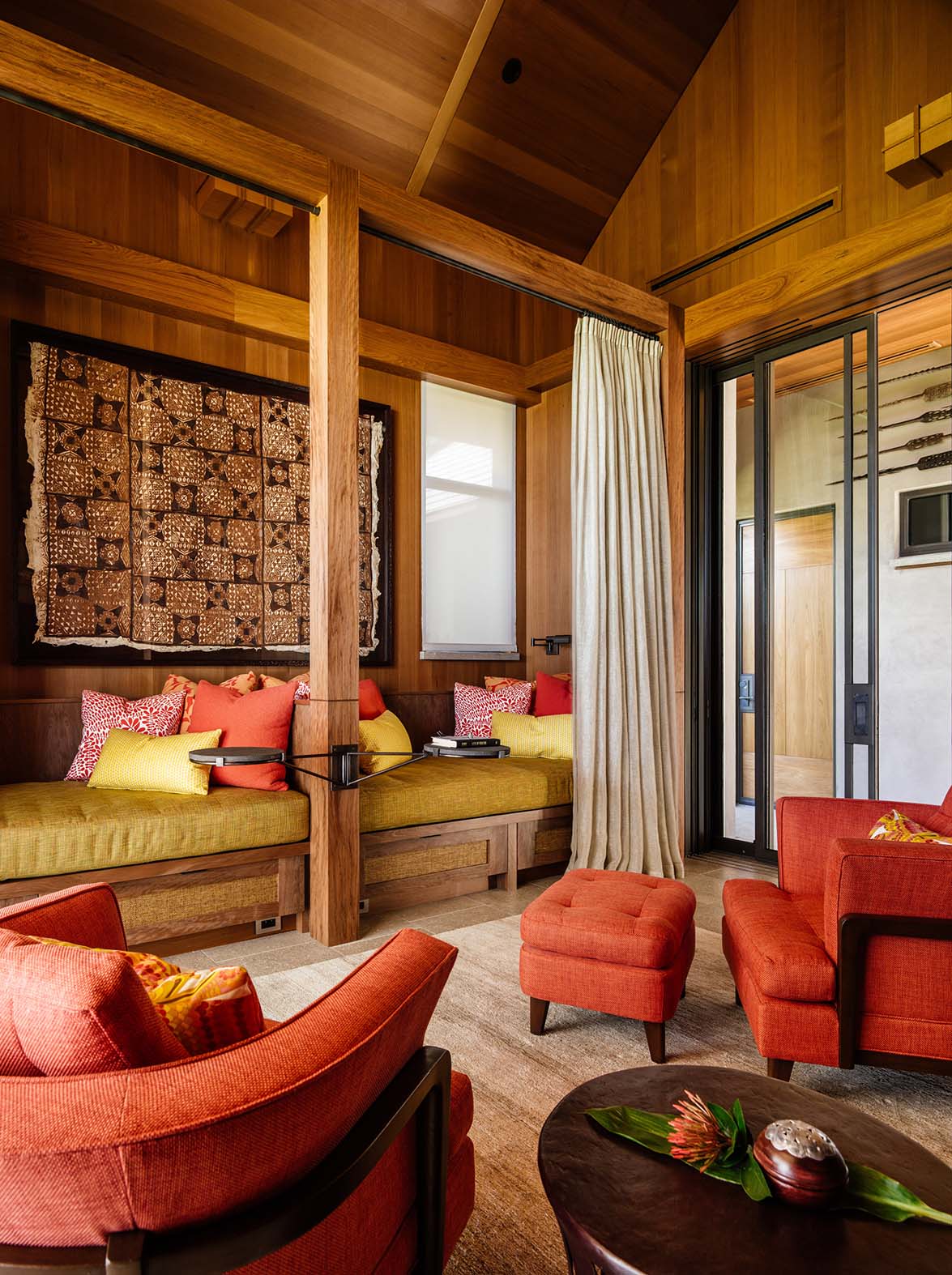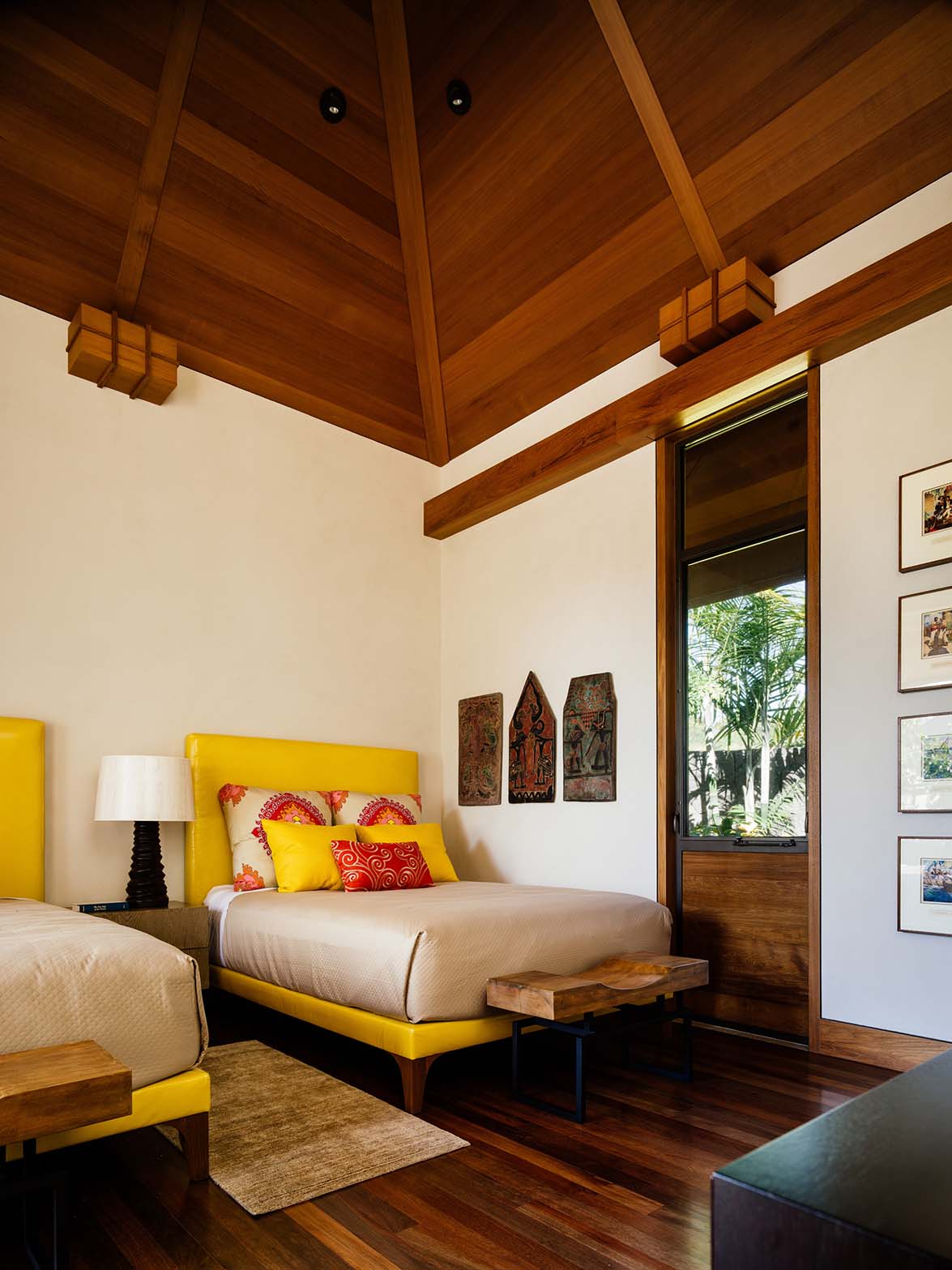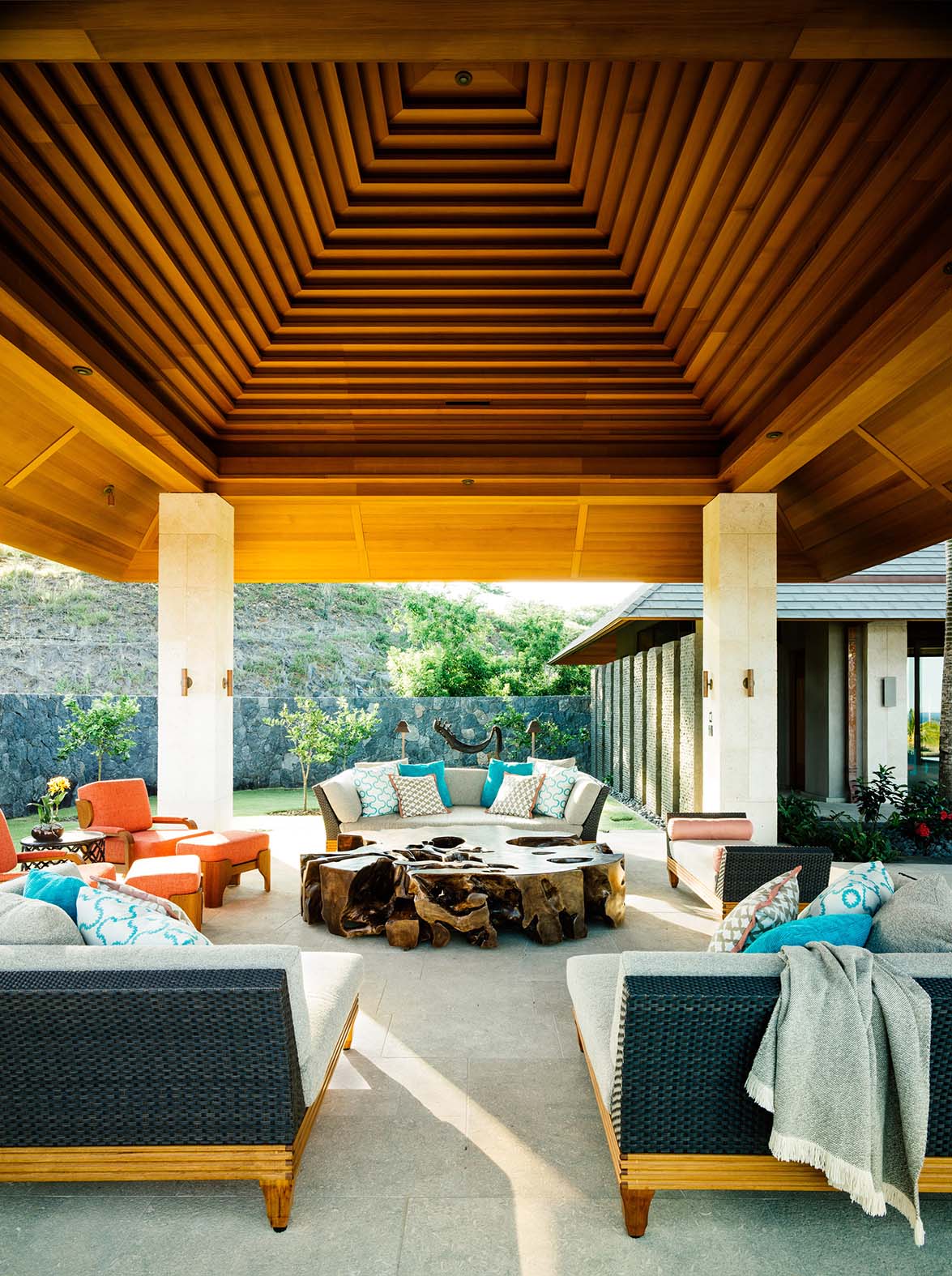 CREDITS
de Reus Architects design team
Mark de Reus, arquitecto de proyectos
Jason Alden, director de proyectos
Ian Glass, Capitán de trabajo
Project team
Architect: de Reus Architects
Structural Engineer: GFDS Engineers
Mechanical Engineer: Prepose Engineering Systems, Inc.
Electrical Engineer: Lighting & Engineering Integrated, Inc.
Landscape: David Y. Tamura Associates, Inc.
Lighting: KGM Architectural Lighting
Interior designer: Saint Dizier Design
Photographer: Joe Fletcher
Materials / Products
Sun Valley Bronze
Fleetwood Doors and Windows
Natural Ohia trellis, screens and floors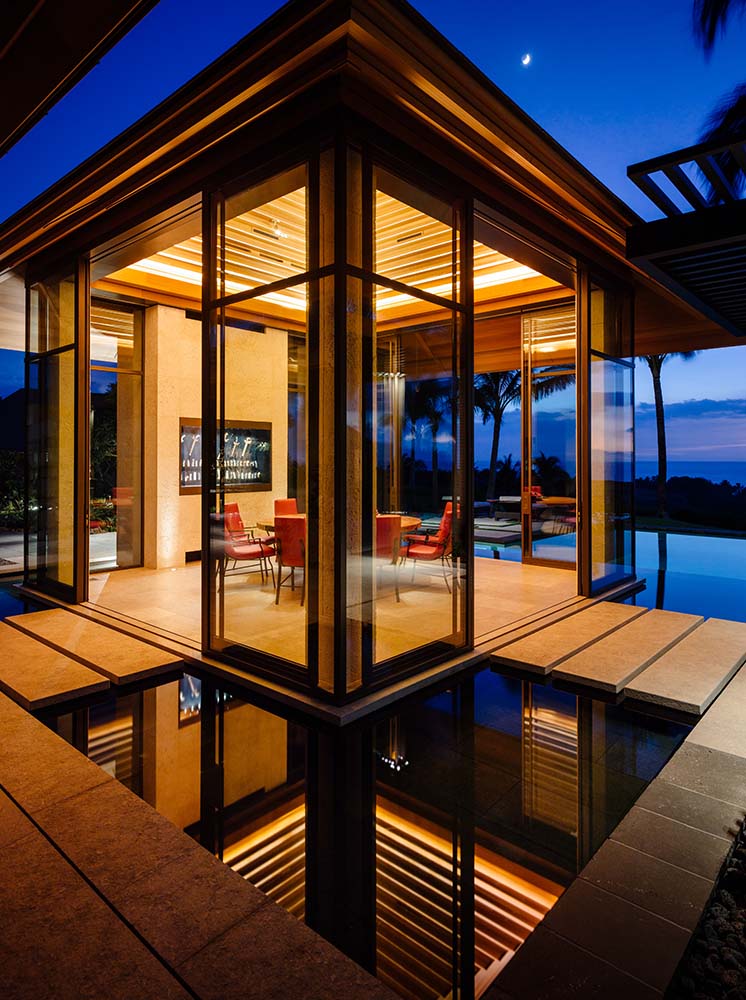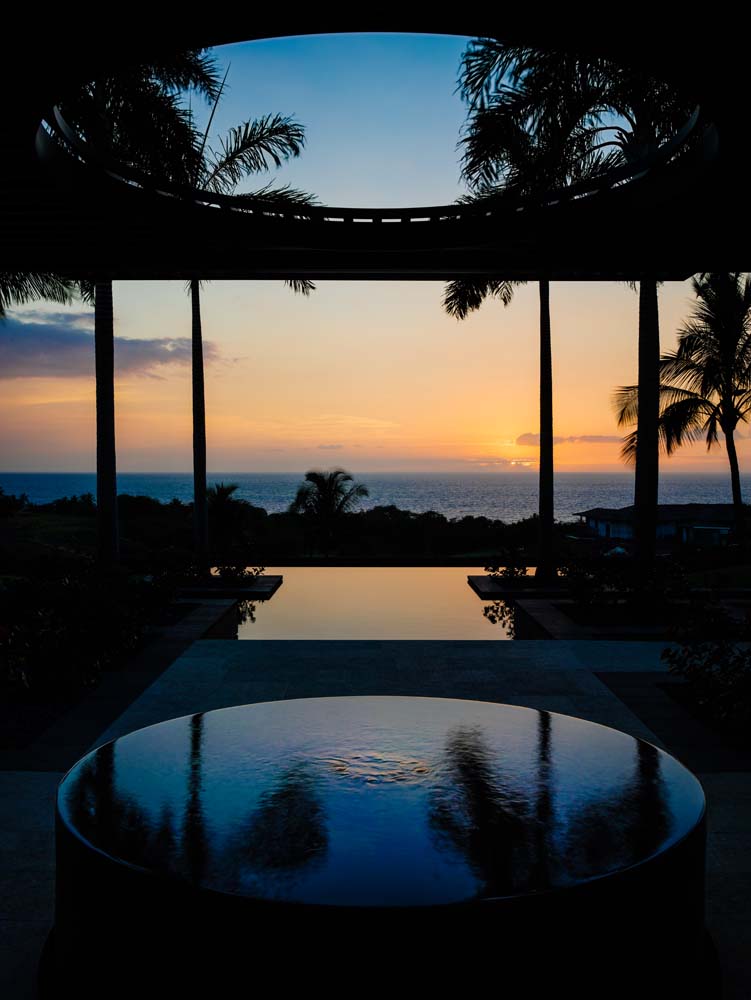 Source: de Reus Architects
Visit the de Reus Architects website