The Italian furniture brand Novamobili partners with British artist to celebrate UK's debut at 100% Design. Ben Mosley reinterprets the Doll chair of the Italian firm with renowned monuments of the UK and Italy.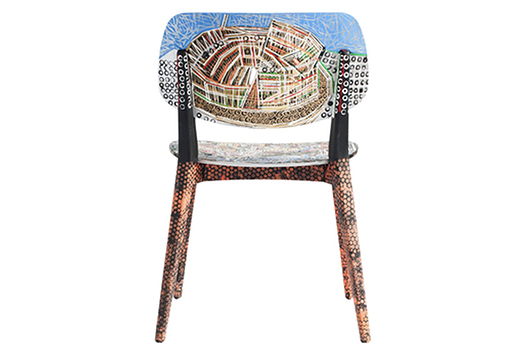 To celebrate their inaugural exhibition at 100% Design, design furniture brand Novamobili have announced an exclusive collaboration with British action painter Ben Mosley. The artist has used as canvases two Doll chairs from the latest Novamobili collection, and has transformed them into unique artworks, taking inspiration from British and Italian landmarks, and capturing the two nations' vibrant creativity and design excellency. The two chairs will be displayed at 100% Design during the London Design Festival later this month (23 - 26 September).
Ben Mosley will also paint new works live at the Novamobili stand, creating original artworks during 100% Design, and will perform his action painting on the Italian brand's Alfa wardrobe.
The stand, which will occupy 100sqm, has been conceived to give an immersive experience of the modern, high-quality, design-led furniture that defines the brand, with visitors being able to walk around different domestic zones, including the bedroom, living room, dining room and study.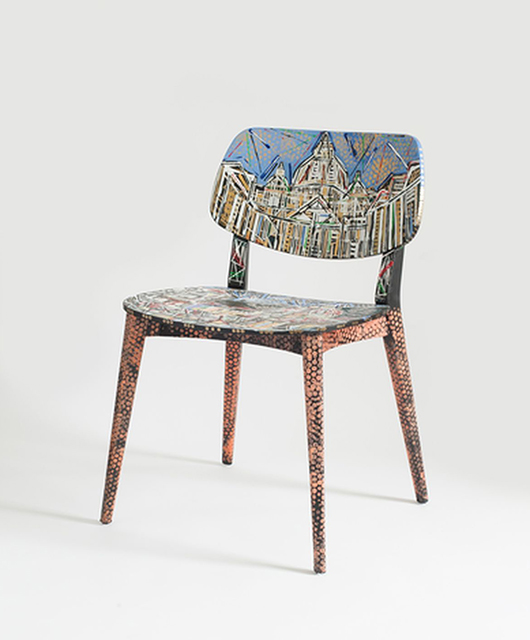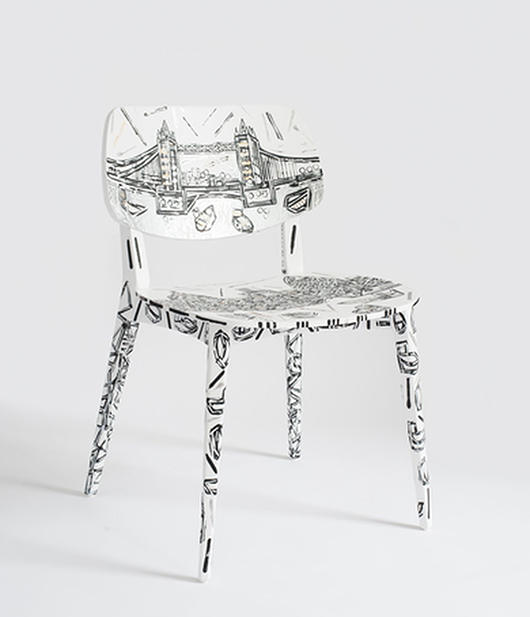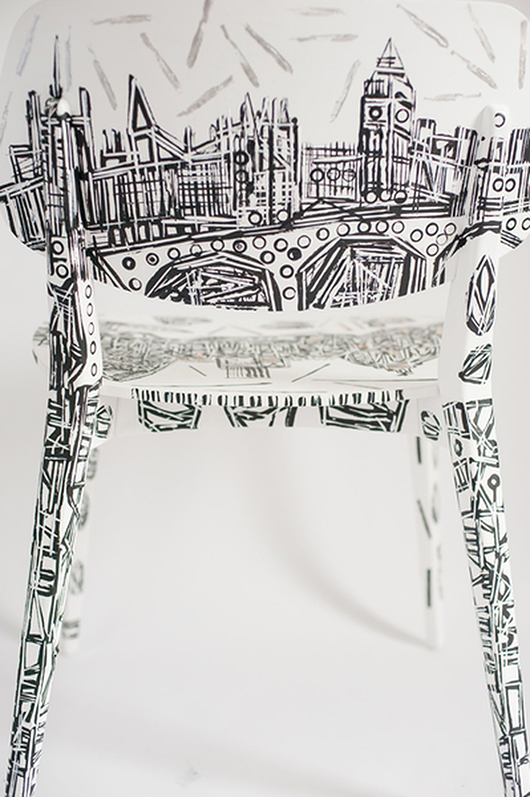 Novamobili at 100% Design
Stand L419
Olympia London
Hammersmith Road, Kensington, London, W14 8UX, United Kingdom
Wed 23 to Sat 26 September, 10am - 6pm; Thur, 10 a.m.-9 p.m.
Ben Mosley's live performances
Wednesday, Novamobili stand (L419)
Thursday, Interiors Feature area
Friday, Novamobili stand (L419)
Source: Novamobili
Photos: © Ruth Ward
Visit the Novamobili website
Visit the Ben Mosley website
Visit the 100% Design website