Antonio Di Oronzo, principal of bluarch architecture + interiors + lighting, designs Glazz Nightclub, a venue in the heart of Queens, NY designed to offer the ultimate entertainment experience to the discerning Latin crowd in New York.
Made of discrete rooms, the site compelled for a design approach that would unify the different, disengaged areas. Therefore, the project was conceptually linked to the pure geometry of the circle, a prime symbol of unity and wholeness, defined as a figure whose points are equidistant from the center. In Glazz the goal was to make all guests equidistant from the party, and to create an experience to which all would be able to contribute, because all would be able to participate.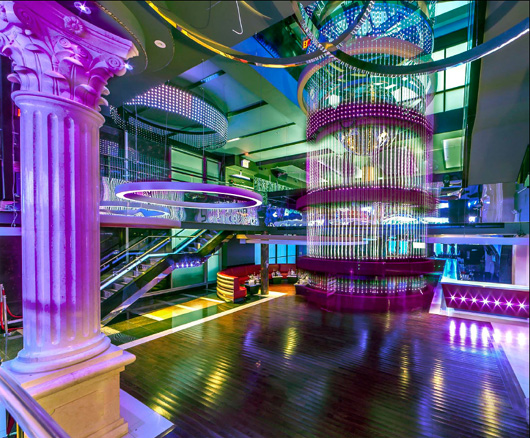 A number of fixtures shaped as circle are scattered throughout the venue to create a canopy-like effect which is readable from every corner of the club. Some of the circles are intelligent light fixtures, some are clad in reflective materials, some are upholstered. Flexible LED screens are also shaped as circles and further enhance areas like the dance floor, the stairwell to the mezzanine, the bar. The LED screen above the dance floor complements a moving chandelier-like fixture that rises and lowers in a dance of lights and effects.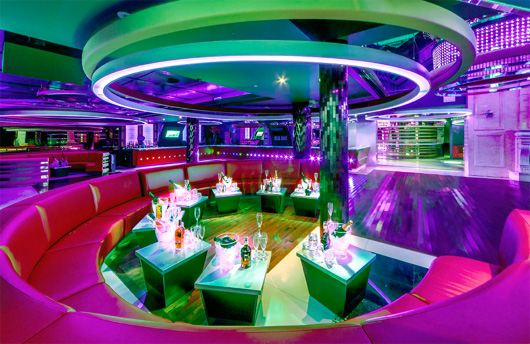 The seating also is laid out to create parties within the bigger party of the large venue. Round banquettes describe floating areas for the patrons to make their own. The bar is more than 100 feet long and is finished with red upholstered paneling fitted with 3-inch LED spot lights.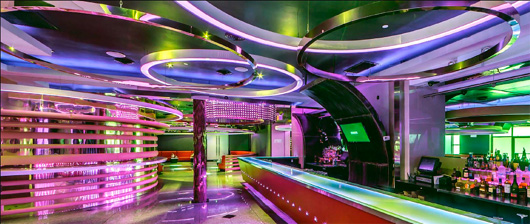 The DJ booth also functions as a stage for live performances. The sound system, the lighting system, and all other design systems are experientially and technologically inter-connected, as they exist and support one another to offer a seamless overall performance. The sound system is fully integrated with the lighting system through state-of-the-art software and controllers.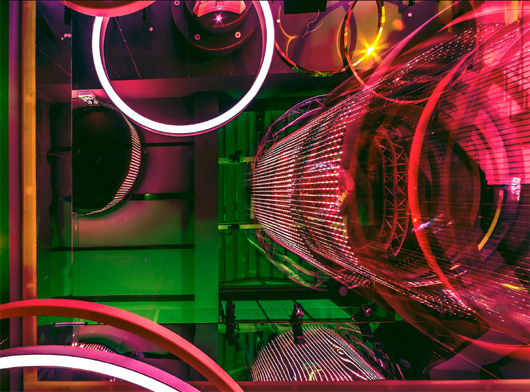 Source: Bluarch architecture + interiors + lighting
Read more news related Bluarch published at Infurma
Visit the Bluarch website