Fernando Olba Arquitectura + Urbanismo has designed a wooden house in the Cabanyal district of Valencia, Spain. This is how the studio tells us,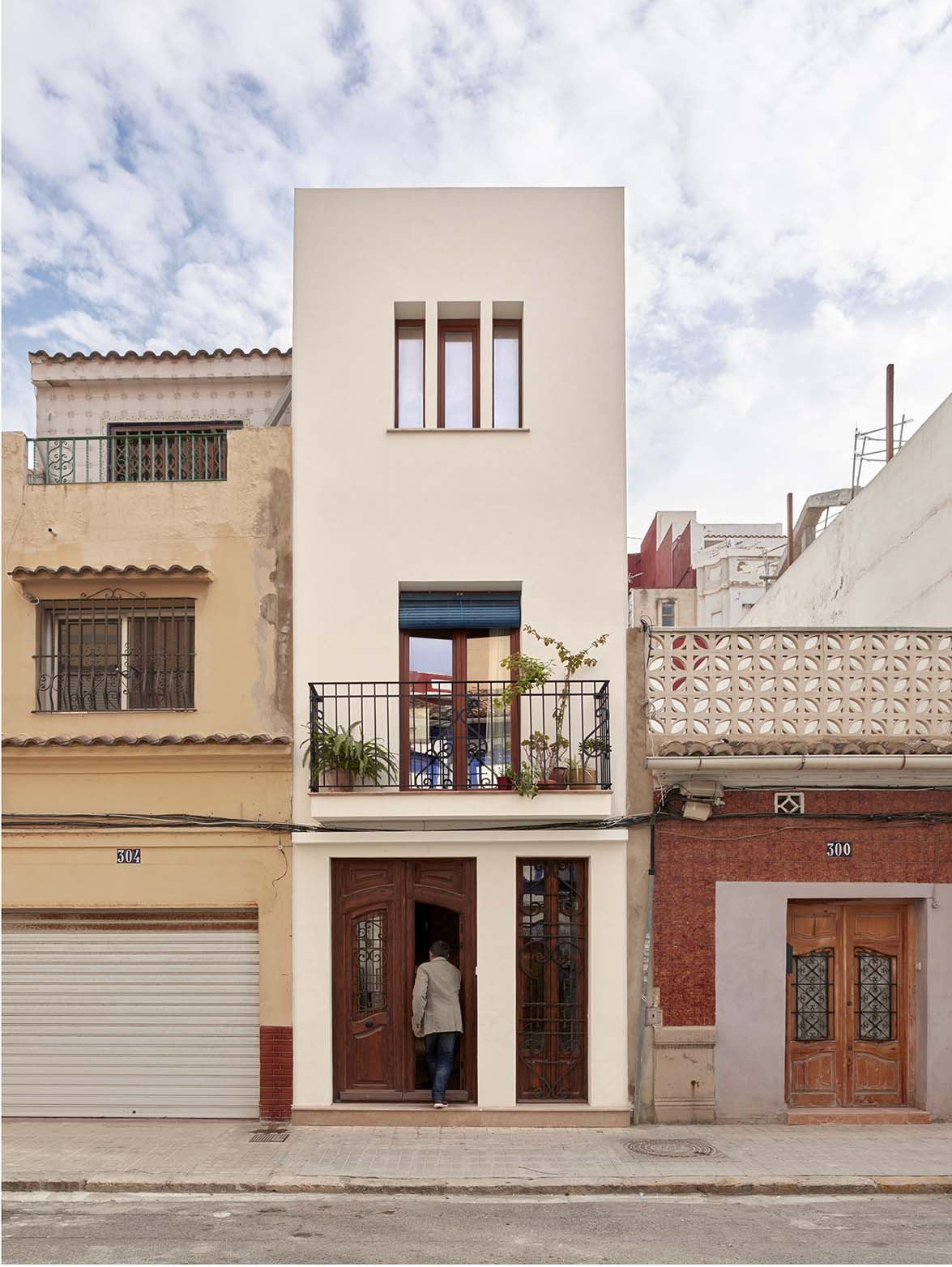 Construction of a new two-storey house in the old fishermen neighbourhood of El Cabanyal in Valencia. The dwelling is built in the space left by the demolition of an old semi-barraca (Old vernacular construction linked to the orchards surrounding Valencia, made out of bricks, wood and straw roofs). The urban fabric of El Cabanyal suffered from many years of political attempts to try to destroy it in order to build new taller houses out of the result of opening up a new 50 meter wide avenue through the neighbourhood. A very strong citizen organization managed to stop it altogether with the new city left government.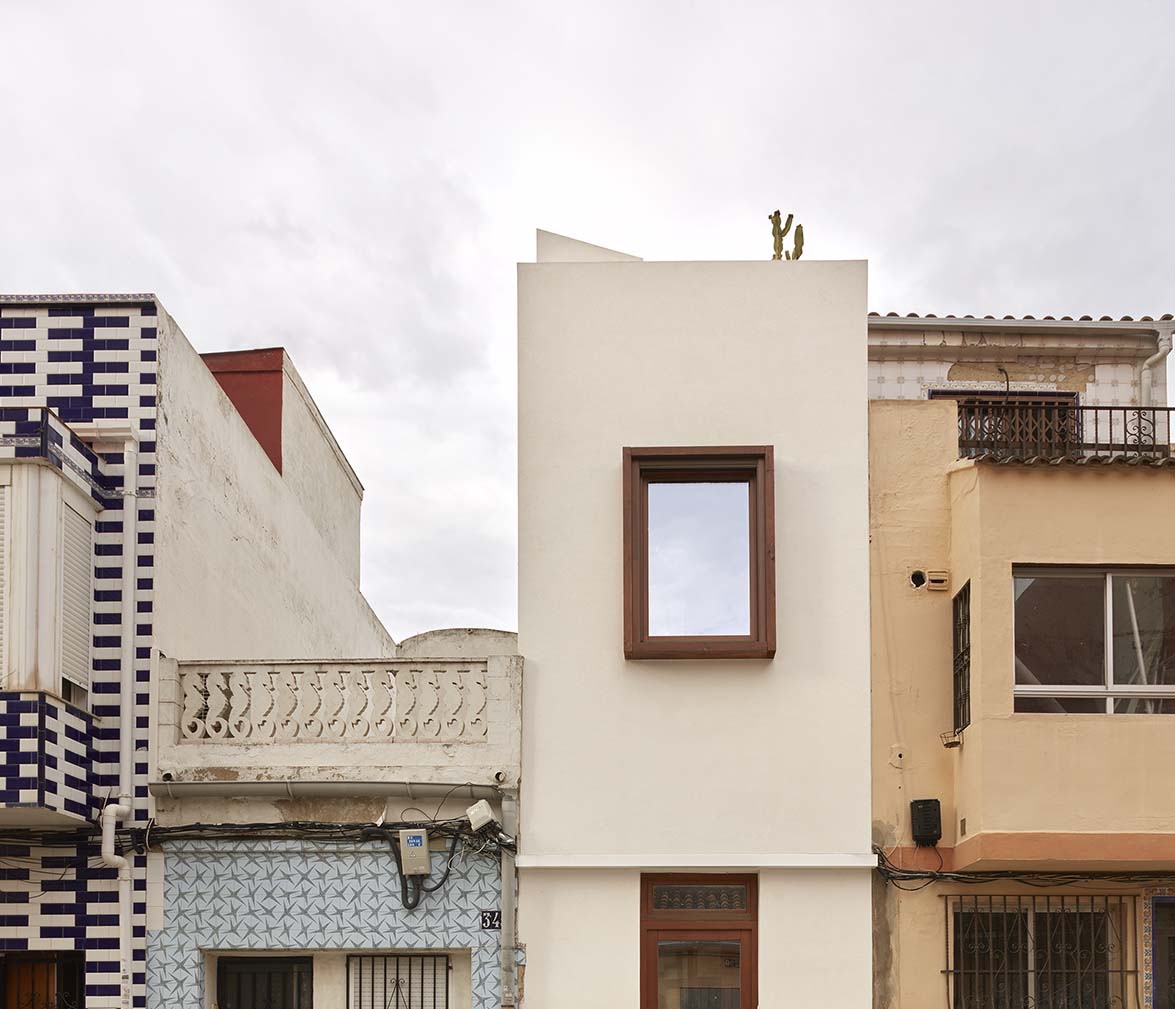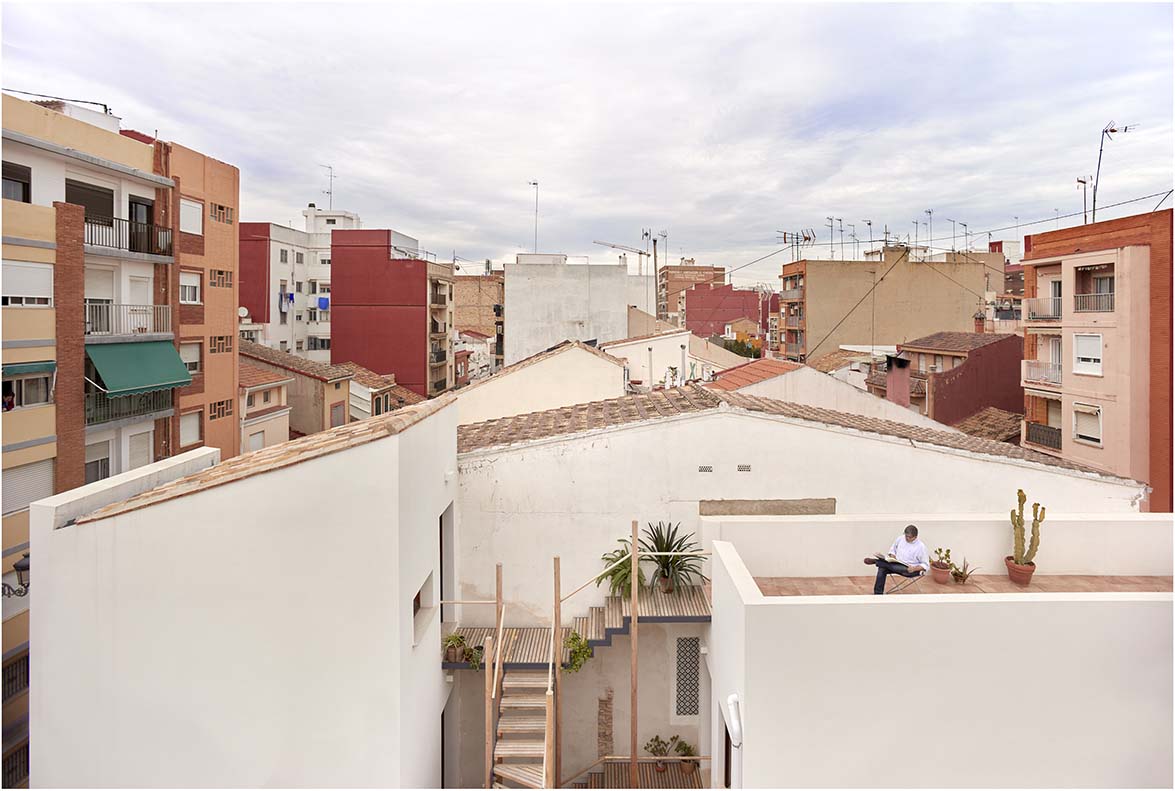 The site has a width of 3,20m by 18 m of length with a double entrance from parallel streets. Urban fabric dates from the early XIX century where the original barracas, aligned next to each other parallel to the sea, have progressively been substituted by new houses following the E-W orientation. The challenge to design in such a narrow site had necessarily to consider a central courtyard as well as a tridimensional section.
Two independent volumes connected by a wooden walkway and staircase
House consists of 2 independent volumes of different height connected by a wooden walkway and staircase placed in an open sky central patio to guarantee cross ventilation and natural light, a characteristic of Mediterranean popular housing. The lower level contains the day program open both to the street and patio whilst the upper levels are kept for more private use as well as the studio and terrace. Walkway between both sides of the house becomes a place to be more than a functional element. The wooden strips used to build the staicase are made of ash tree; the same wood is use to make the boats from the nearby Albufera lake.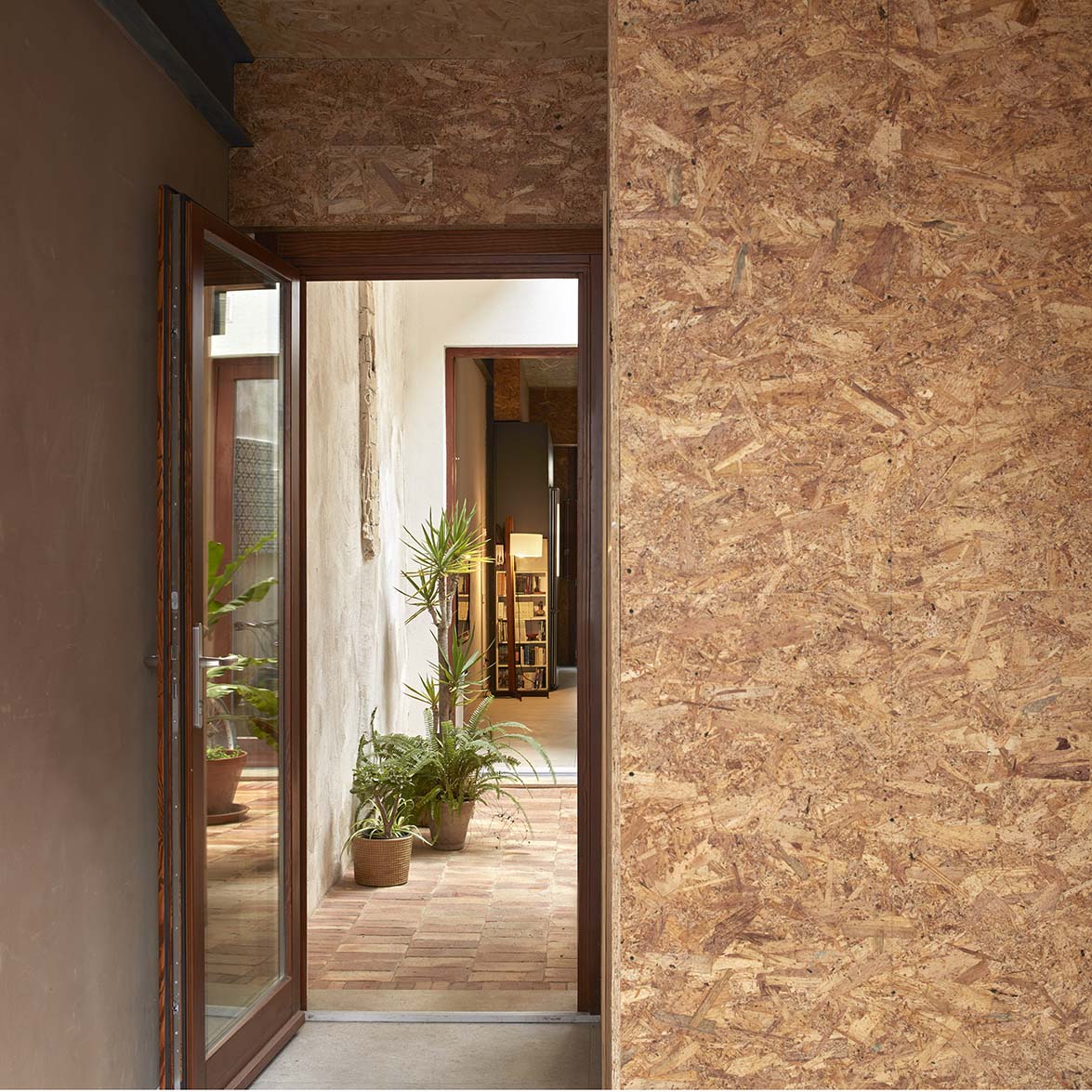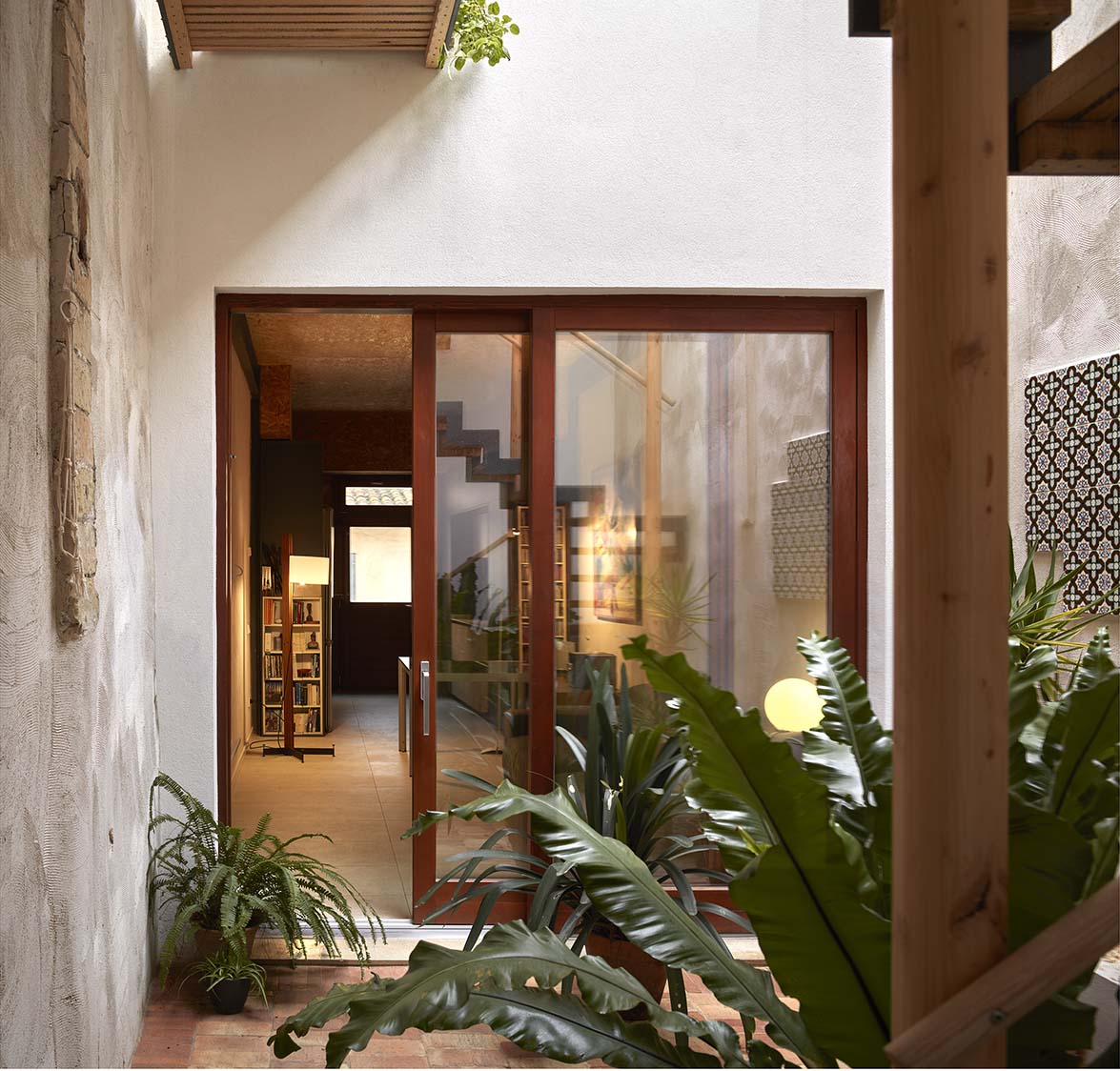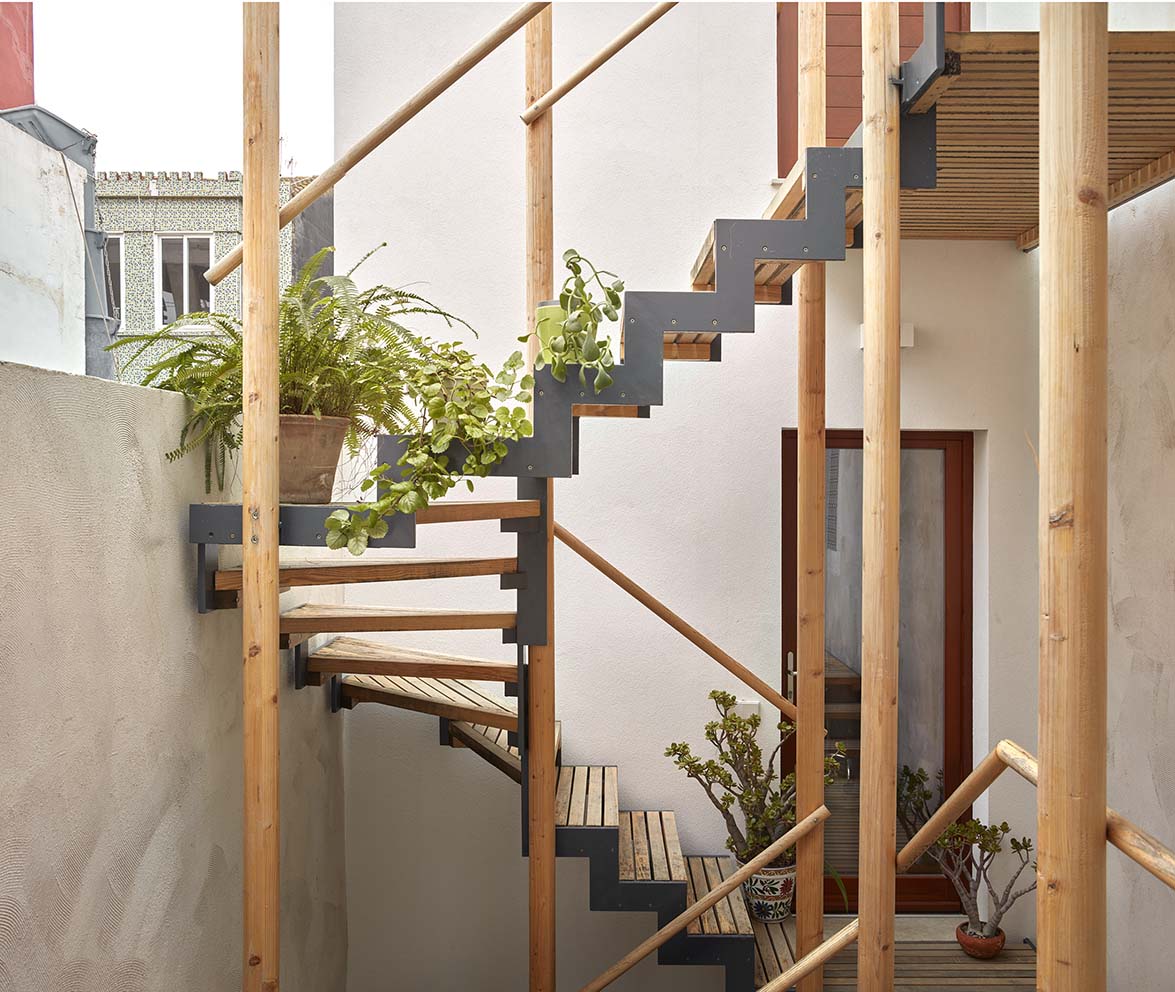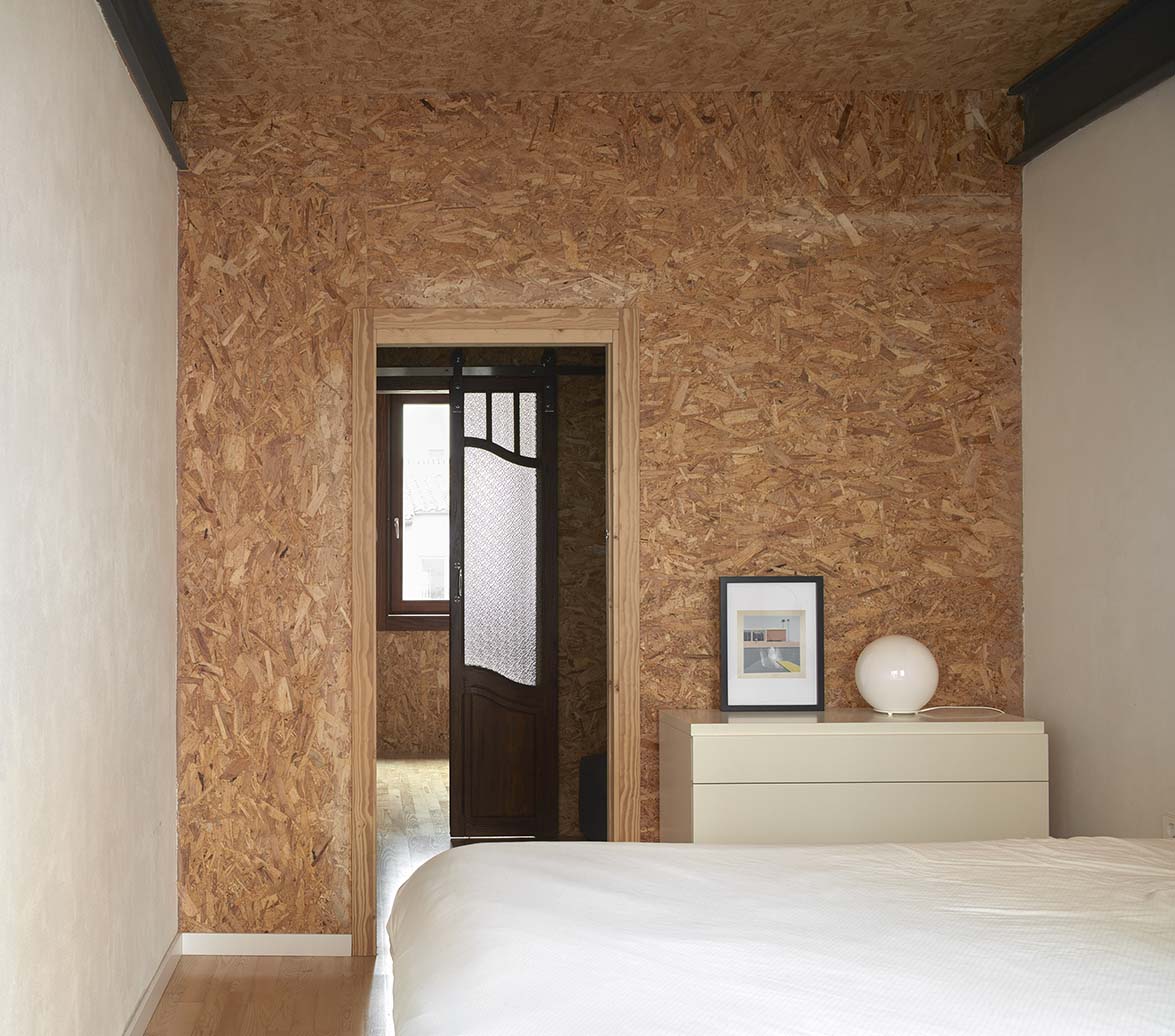 Designed with sustainable Architecture criteria; the house is built with light weight timber frame for slabs and façades supported by a steel structure due to site constraints; natural cork insulation and clay panels on the party walls and lime mortar on the exterior to keep the house breathing to control humidity. We used a proper External Thermal Insulation Composite System made out of 80mm cork panels to wrap the house to get all the benefits of a green building including aerothermal energy for heating water.
We looked to lower CO2 emissions whilst keeping connected with tradition and the memory of the Place.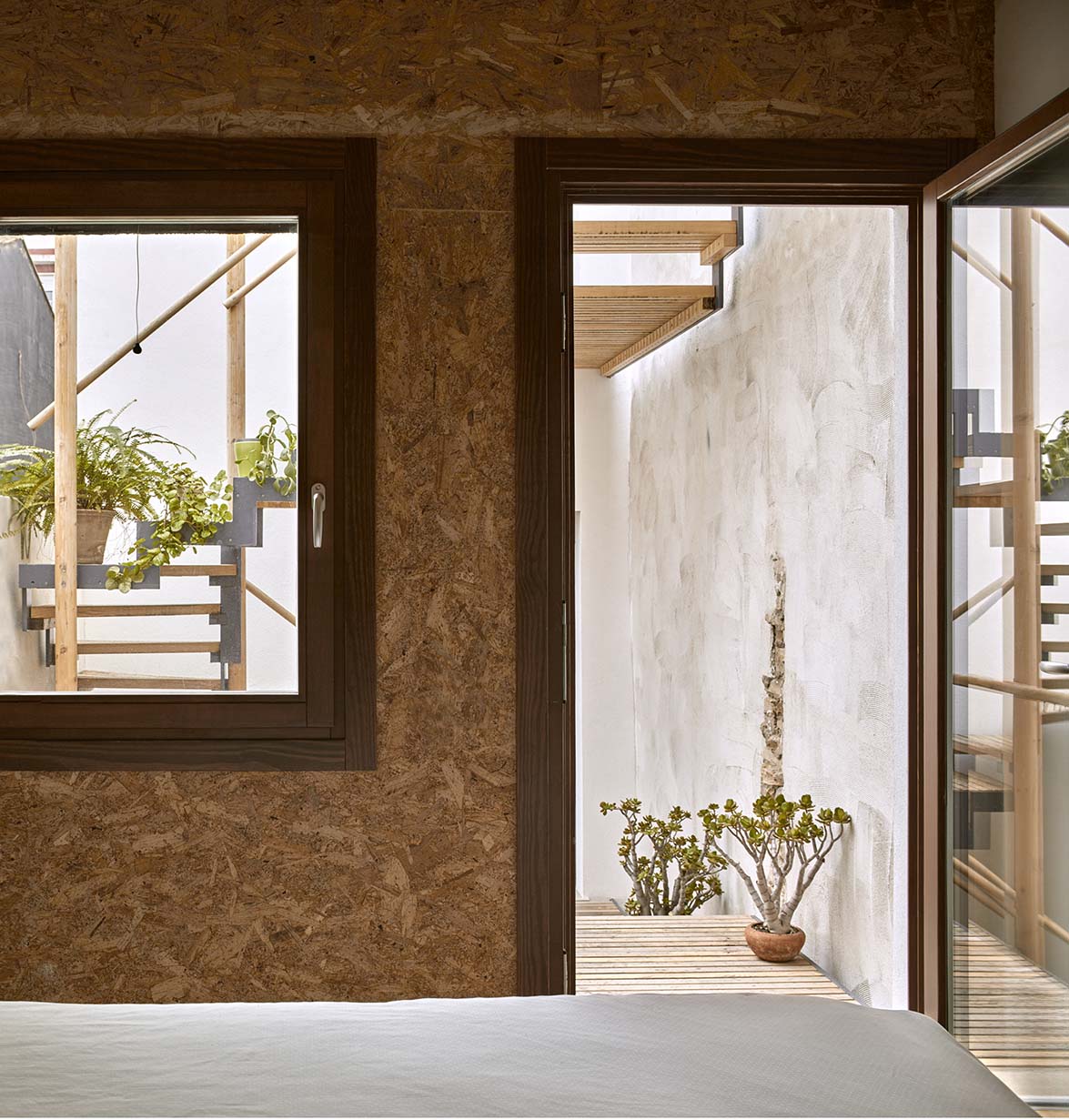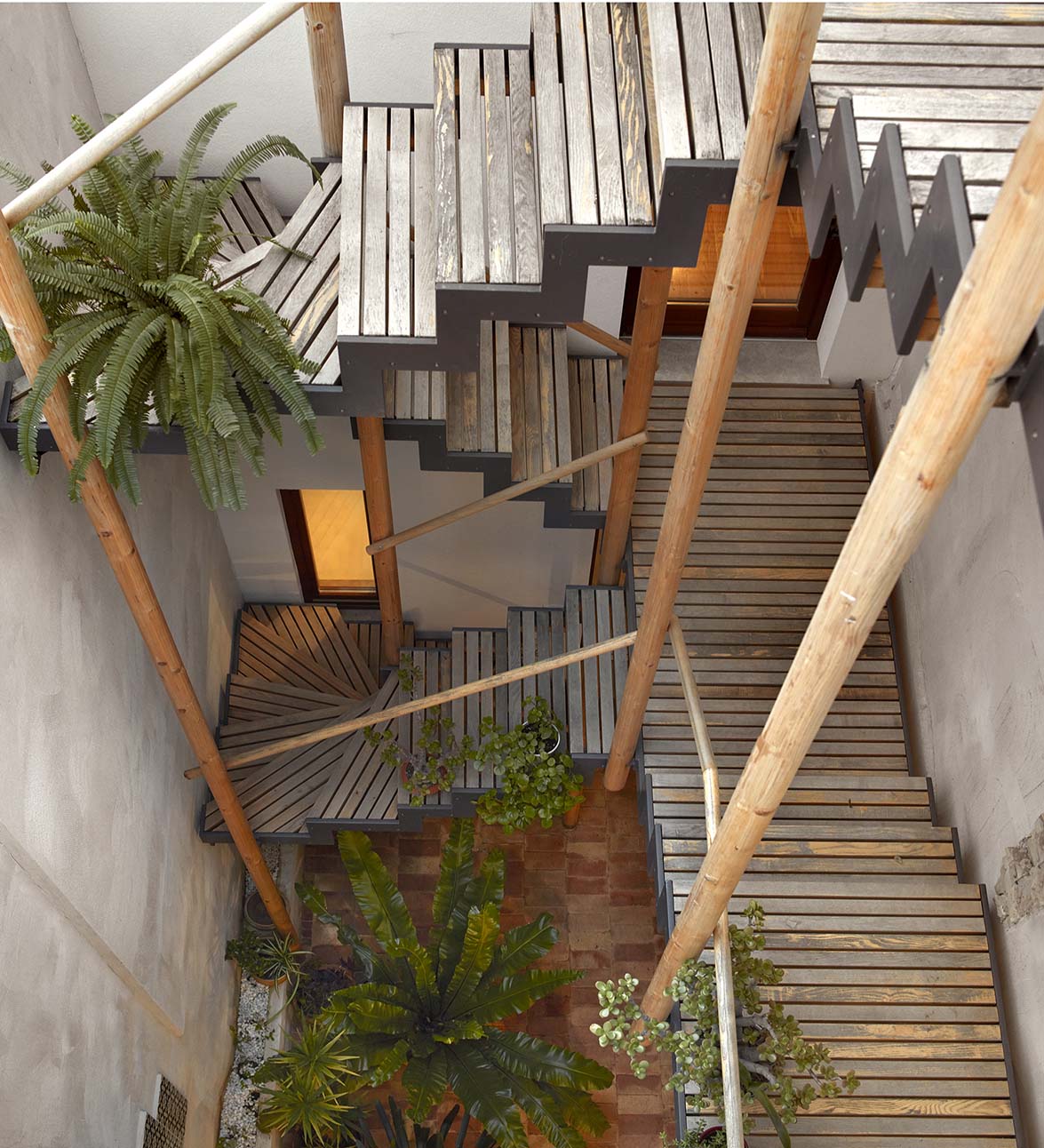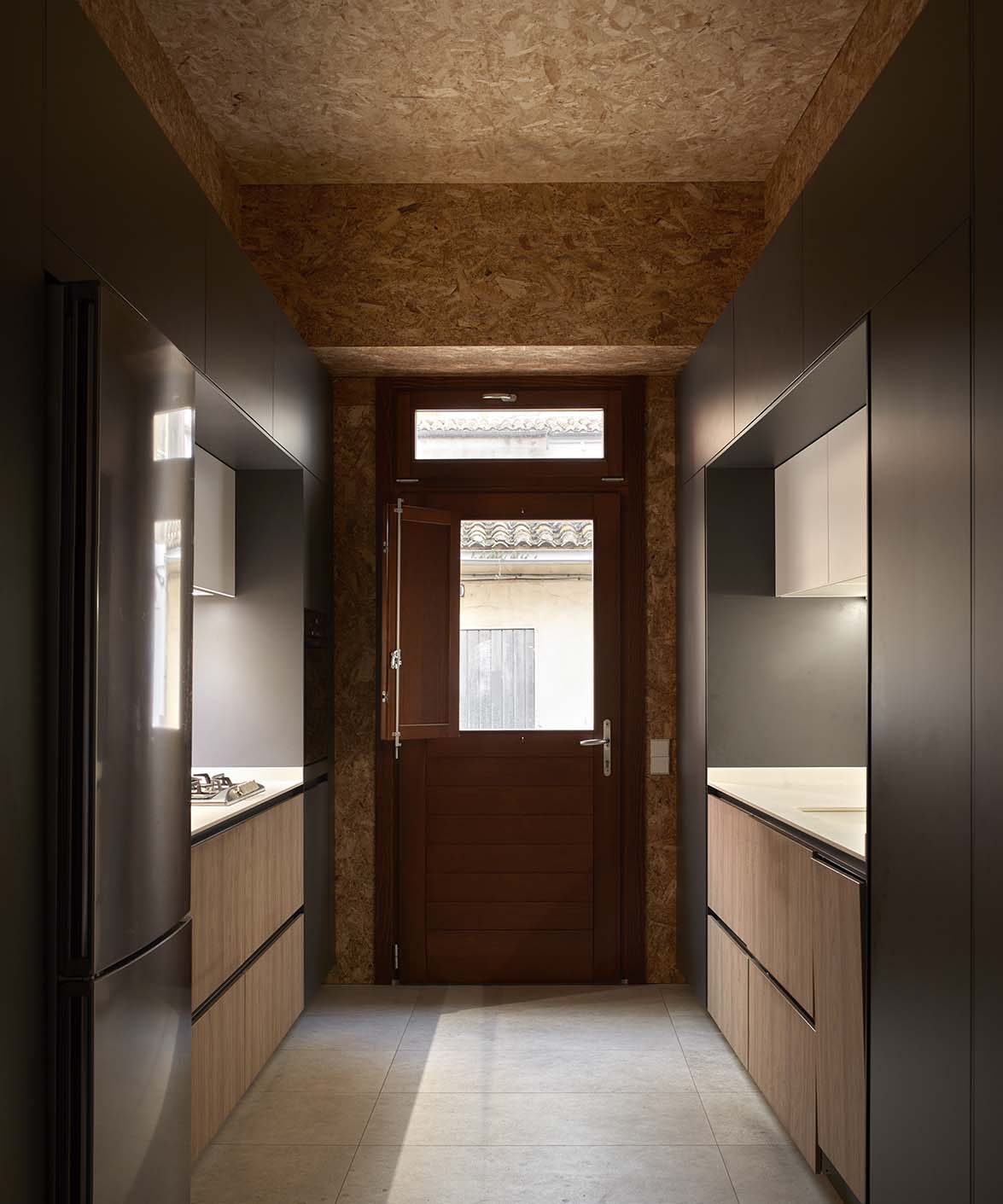 Source: Fernando Olba Arquitectura + Urbanismo
Photography: Mariela Apollonio - Fotógrafa de arquitectura
Visit the Fernando Olba Arquitectura + Urbanismo website