The Mediterranean spirit resurfaces with the high temperatures outside and we are invaded by the desire to enjoy our backyards and terraces under the sun rays. It is time to show off the outdoor areas of our homes and prepare them to welcome moments of rest and relaxation, lazy afternoons or dinners livened up by the evening breeze.

But it takes a strict selection of materials that guarantee the safety and quality of the surfaces we are going to use in order to enjoy these spaces. Coatings and materials exposed outdoors must meet specific technical characteristics in terms of resistance to external weather and their gripping capacity so as to ensure good maintenance and avoid accidents.

Gayafores porcelain stoneware collections are specifically designed to ensure exceptional durability with minimal maintenance, so that they keep their initial appearance regardless of the levels of solar radiation, saltpetre or moisture they are exposed to. Besides, the non-slip finish that comes in most of our products technically reinforces the material, providing excellent safety conditions with an increased value that makes it stand out from the competition.

Thanks to the Gayafores HD printing technology and its ability to reproduce any texture and surface in detail, there is no trend or style that can resist its ceramic collections. Its catalogue features the latest tendencies in a wide range of trendy woods, ceramic tiles with top-notch finishes and the most contemporary styles within the New Style.

The technical performance and the designs of its outdoor porcelain woods will surprise even the most demanding customers. The Tribeca series, made of hewn wood, has an attractive worn out look that brings genuine character and personality to our terraces, porches and summer gazebos.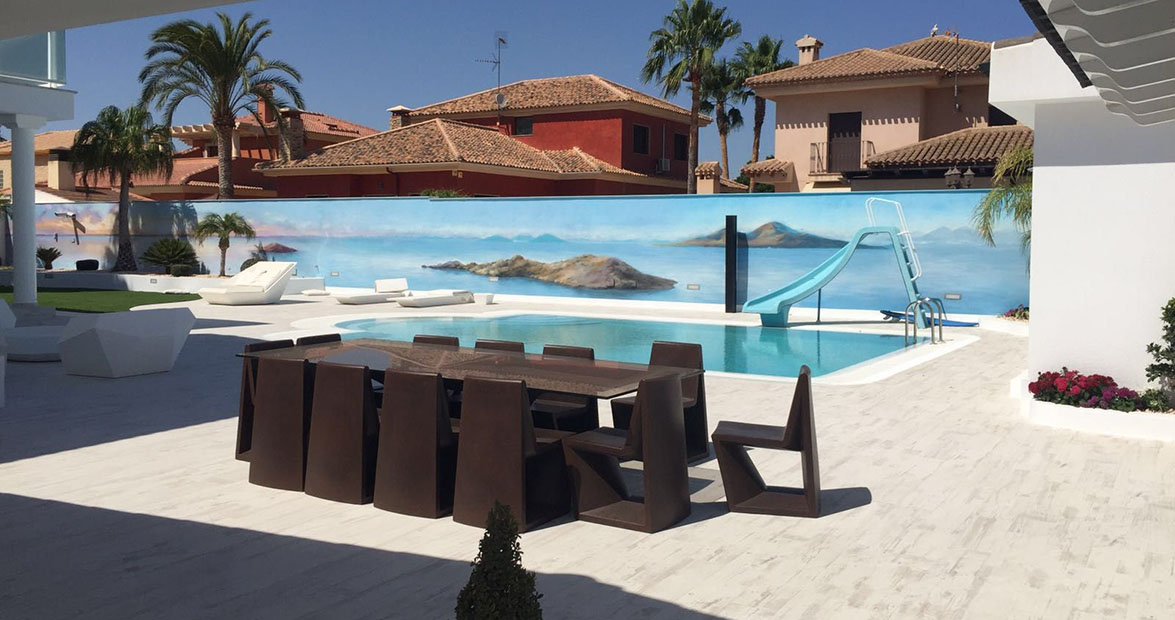 Tribeca White
The Amazonia ceramic wood floor is a safe and practical solution for areas near the pool.Its texture is characterized by relief grooves that allow water to escape, thus avoiding slips and accidents.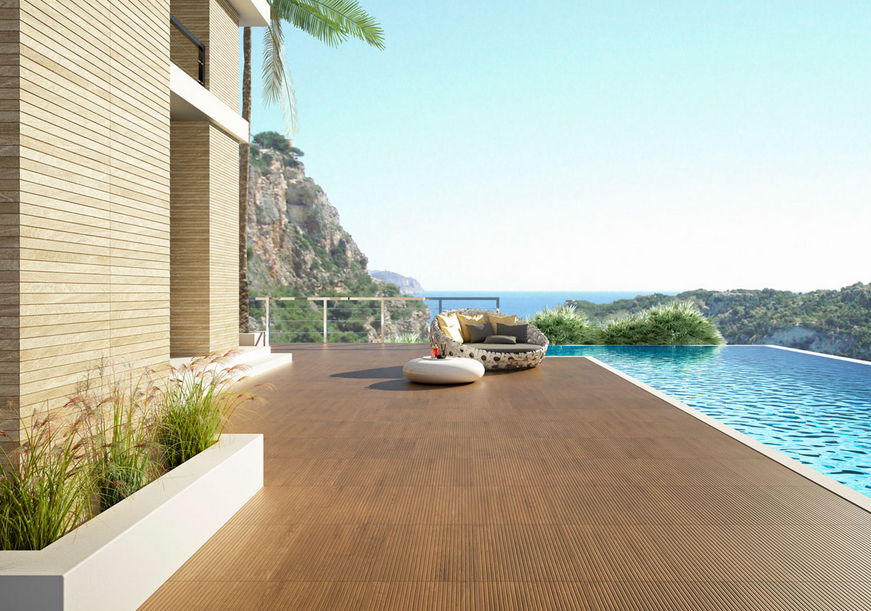 Amazonia Walnut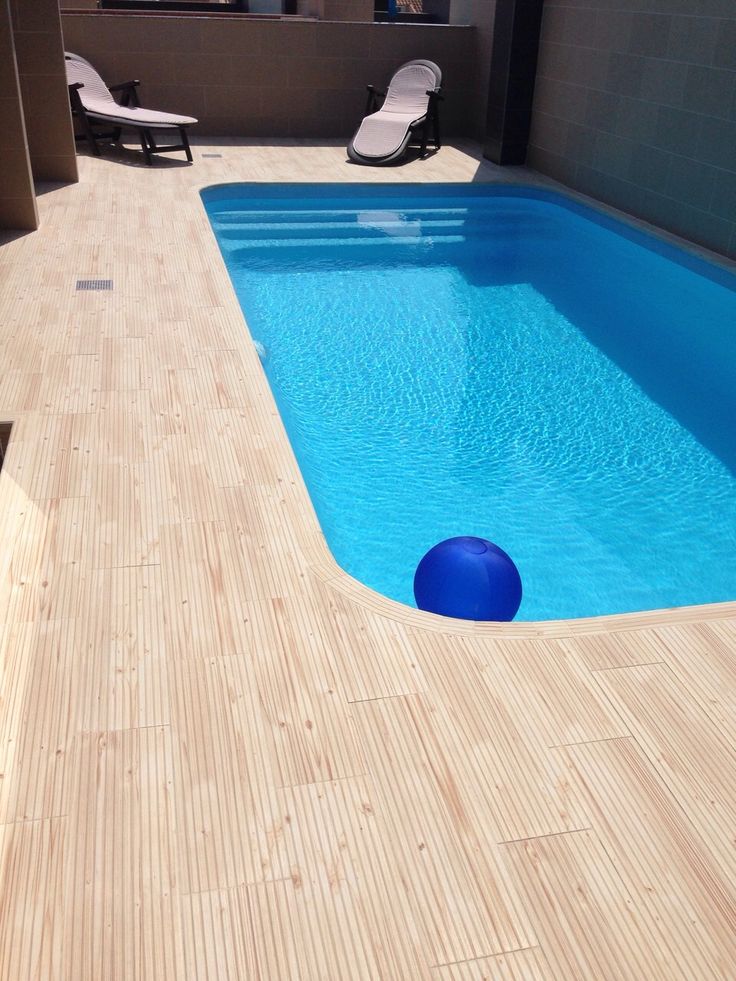 Amazonia Pine
The Teka series is also very suitable for wet areas. It has a square format and a similar aspect to the IPE platforms that are often used in spaces near swimming pools or gardens.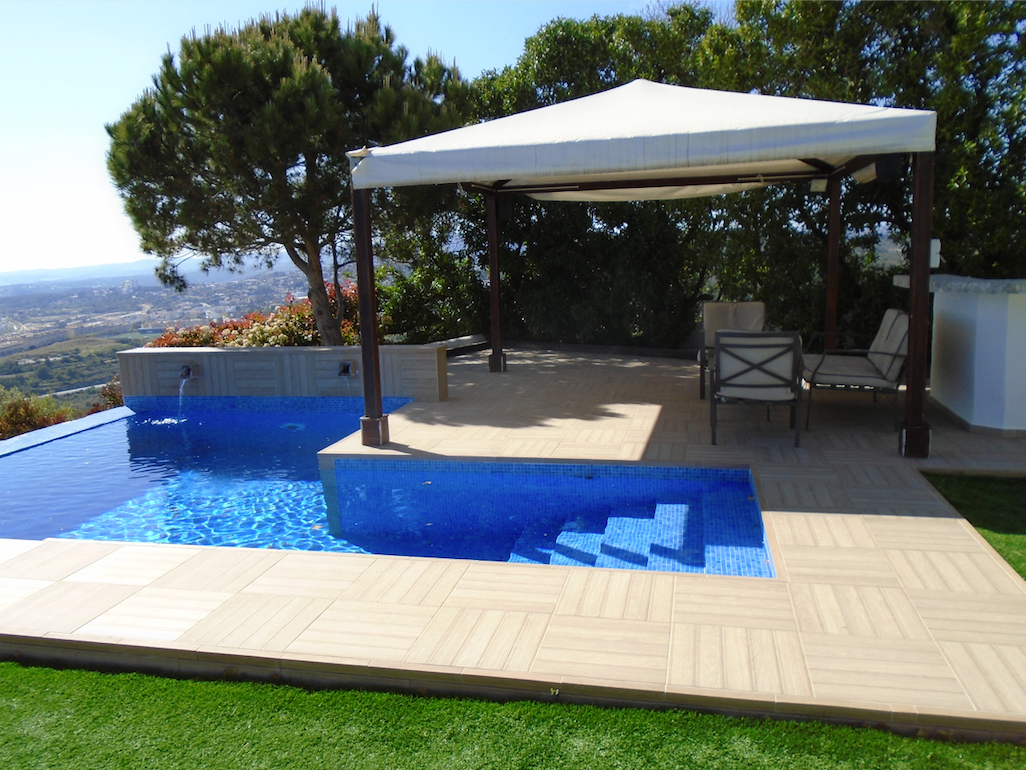 Teka White
Those who prefer the beauty and mysticism of stone will find an elegant balanced material in the Dover collection, perfect for adding a contemporary touch to our patios or terraces.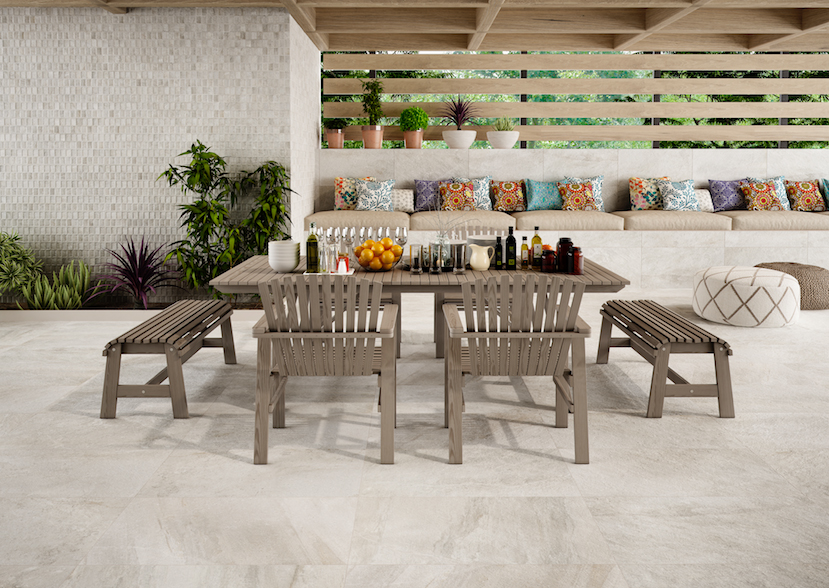 Dover Almond
Inspired by alpine quartzite and featuring some sensual delicate graphics, Sahara is one of the most demanded series within the stone trend. Both collections suitably adapt to indoor and outdoor spaces, favouring a sense of continuity and communication between all the rooms in the house.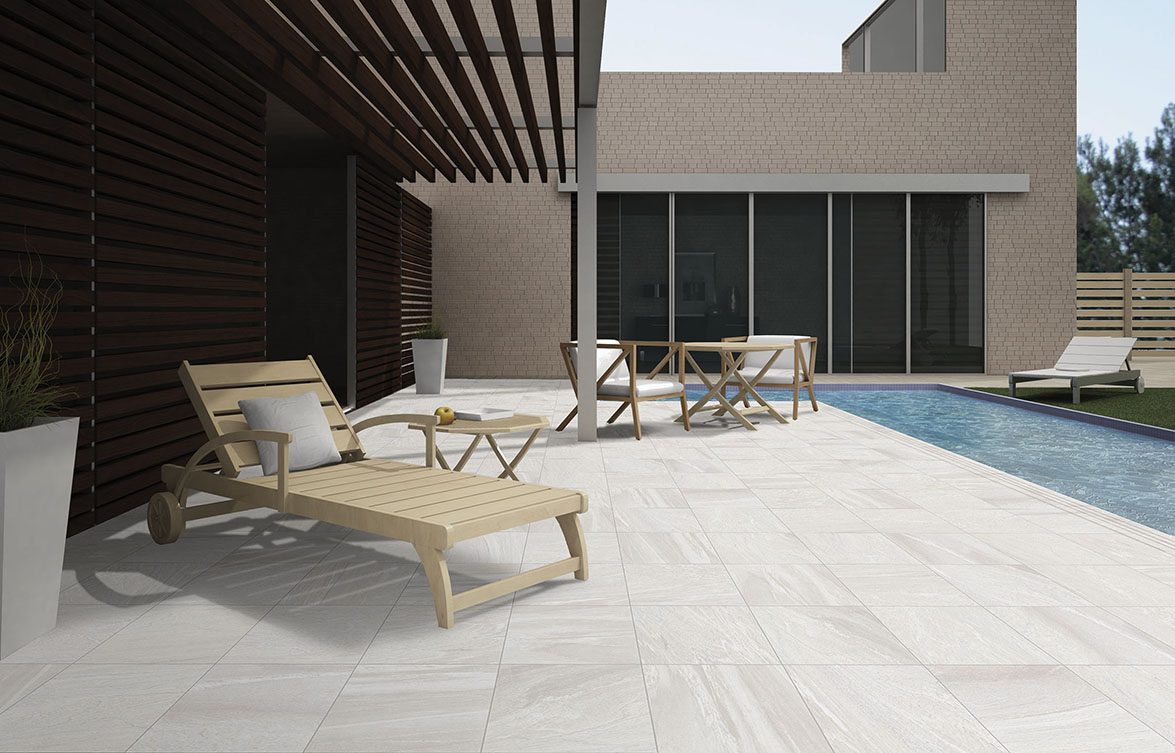 Sahara Antislip White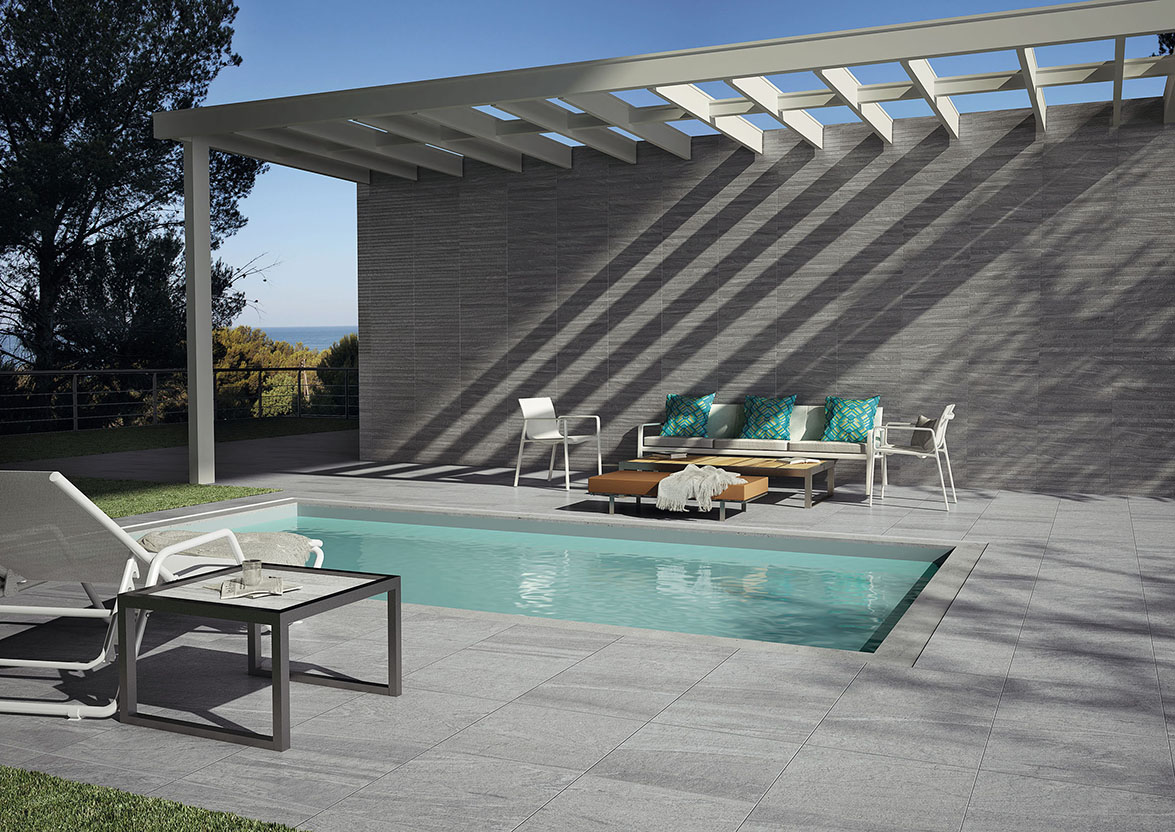 Sahara Antislip Grey
For the more urban exterior designs, Gayafores has recently launched the District series under the New Style concept, an innovative ceramic product that reproduces the essence of concrete and perfectly fits into avant-garde and industrial-style environments.

Under the claim AMAZING, Gayafores continues to celebrate an intense 2017 completing a stage and starting a new path full of novelties and initiatives encouraging all its customers, suppliers and employees to join and share.

Source: Gayafores

Read more news related Gayafores published at Infurma

Vsit the Gayafores website