The Mirage rug designed by Patricia Urquiola for GAN triumphs in the United States and wins a NYCxDESIGN Award 2018
The winners of the NYCxDESIGN Award 2018, the annual awards granted by Interior Design and the ICFF, were announced last May. The Spanish design brand GAN triumphed in the category of Flooring: Residential in which it was awarded for its new Mirage collection, designed by Patricia Urquiola.
Patricia Urquiola creates another modern classic accessory. Mirage, the new collection of rugs designed for GAN, is destined to become a treasured icon. Colour, geometry and superimposition are combined with this rug of pure New Zealand wool manufactured using the hand-knotted technique.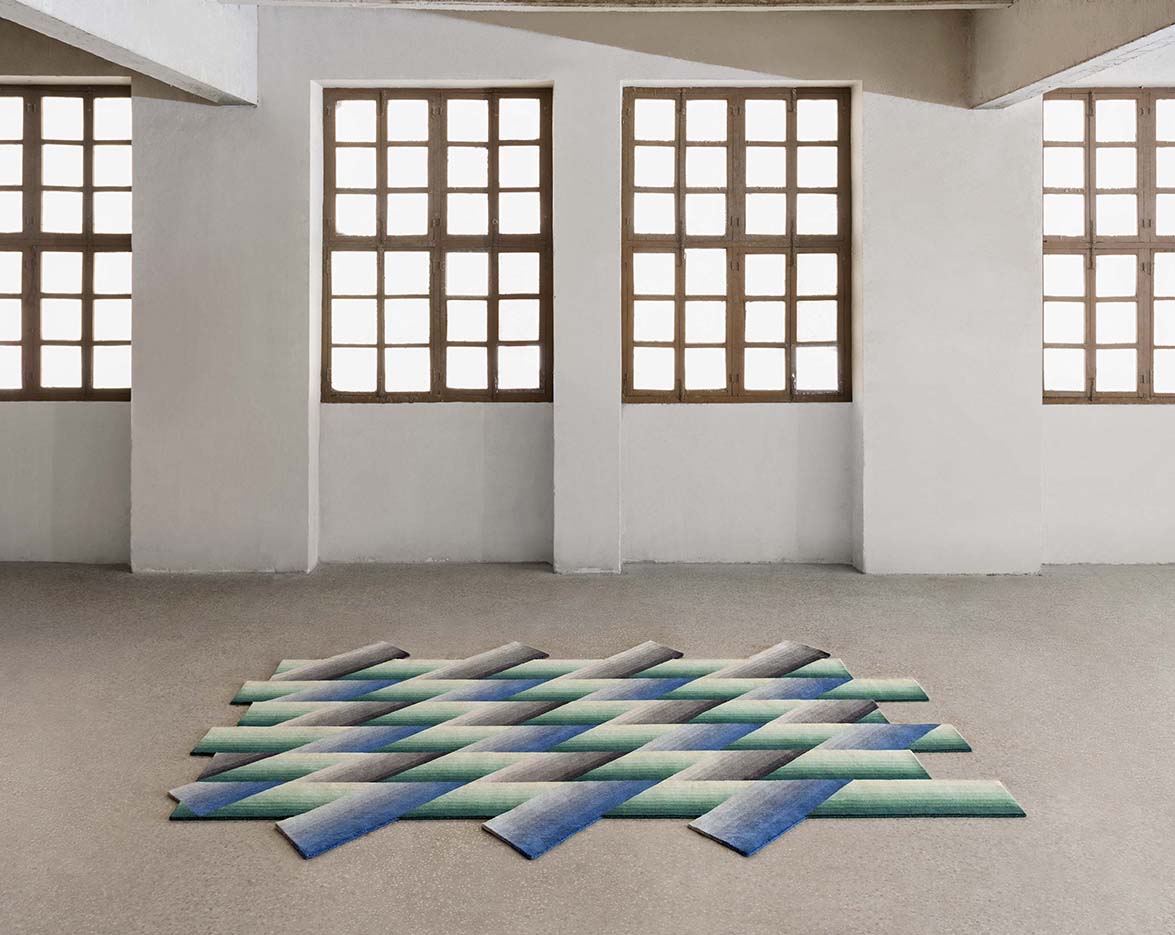 The mould-breaking approach and ongoing experimental nature of Patricia Urquiola's work has produced a rug, Mirage, that takes on the qualities of a painterly work of art. Its formal power and tonal strength, the playful game of perspective and the illusion of movement of the interwoven bands, escaping the rectangular limits of a typical rug, recall Op art and avant-garde artistic movements of the beginnings of the 20th Century. The entire design of Mirage is inter-linked, with no beginning or end, just like Urquiola's favoured expression.
The colour shading in addition to defining the bands also creates a three dimensional effect that breaks out from the usual rectangular rug format. An exercise in three dimensional composition. The edges follow its logic as a series of angled rectangular bands that escape the regular form.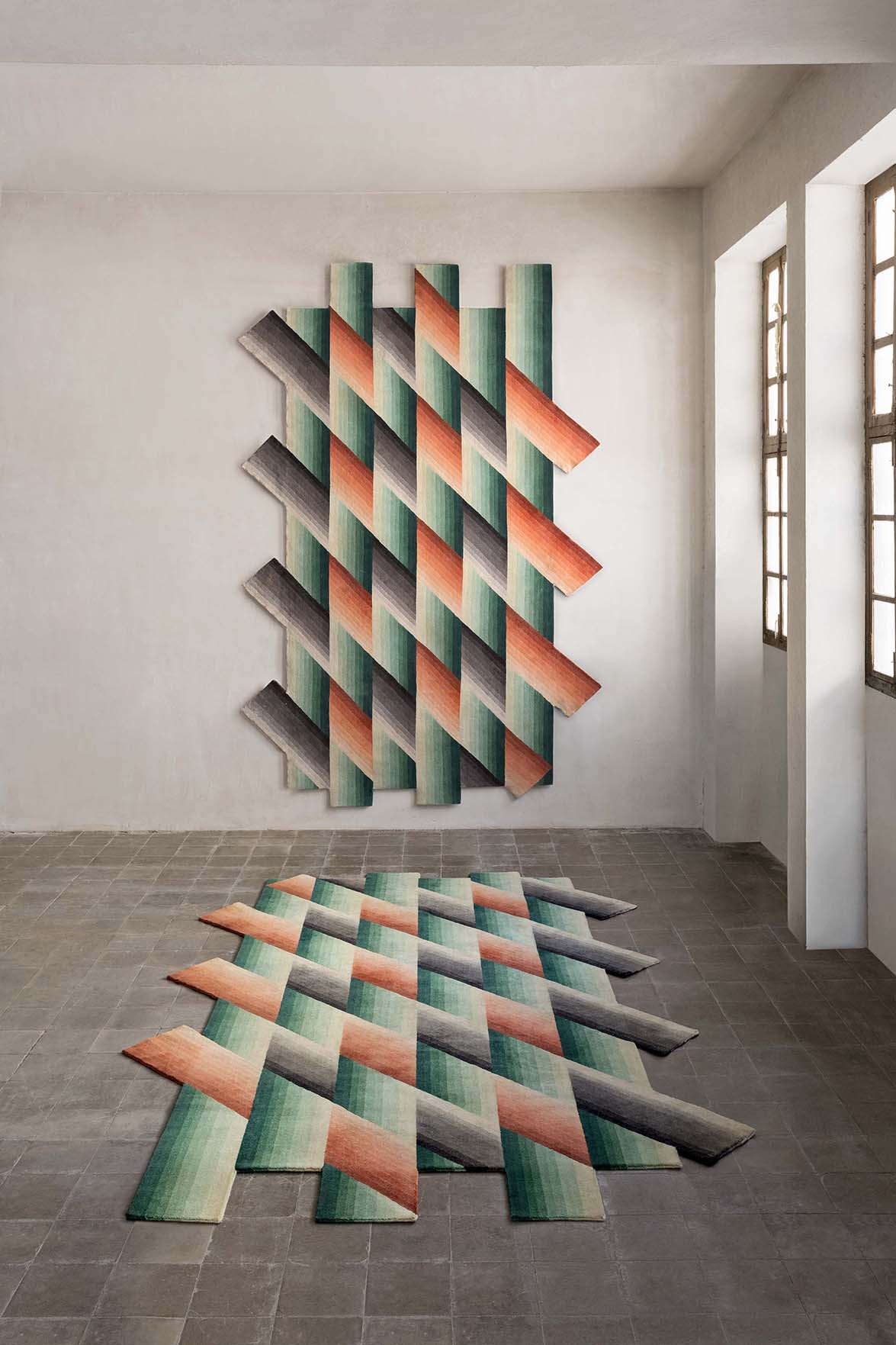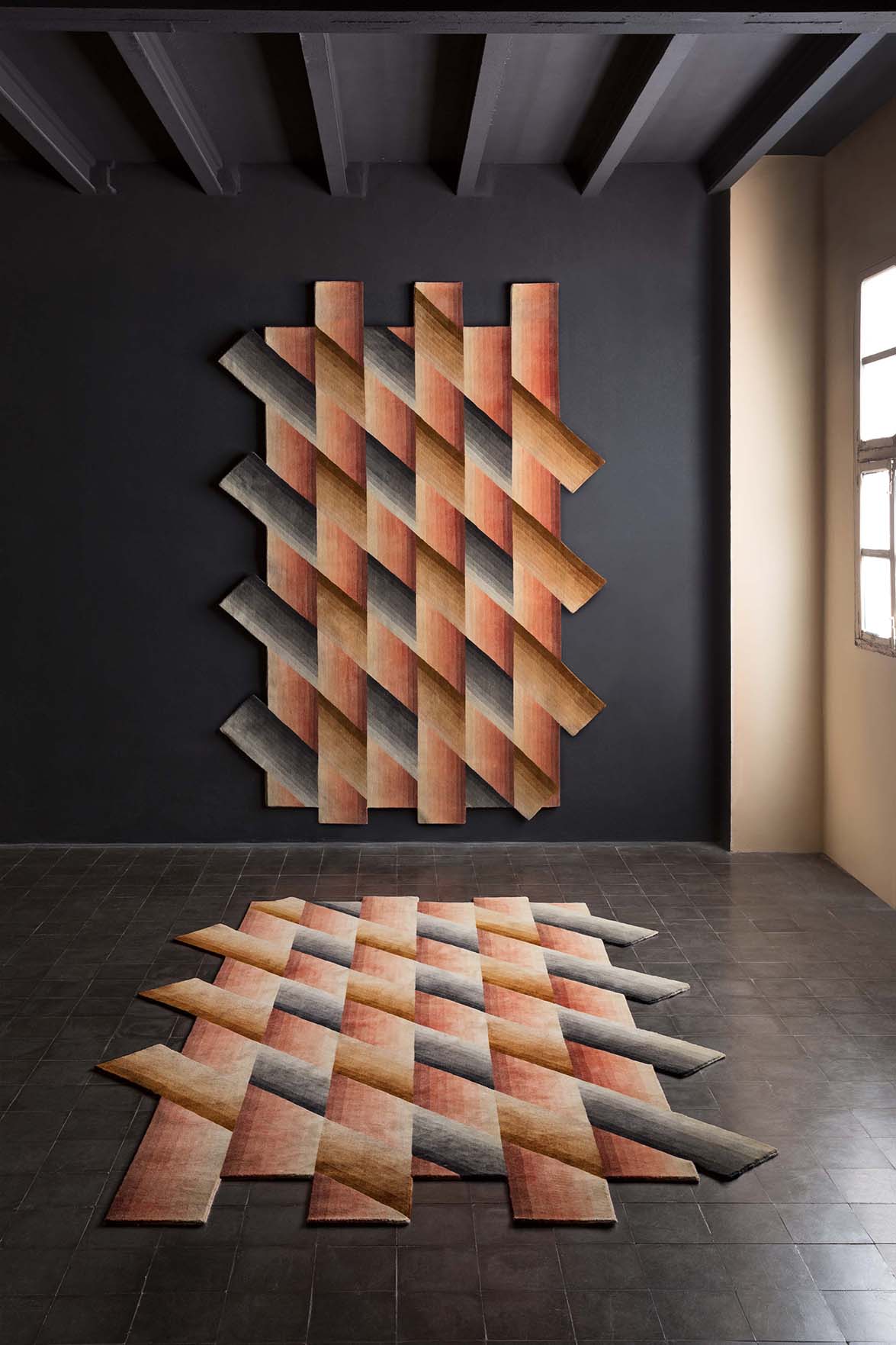 Mirage is testament to the time and commitment that GAN provides its designers to come up with original creations employing craft sensibility and re-interpretations of tradition methods. Mirage is a technically complex rug to produce. The colour variations require an expert eye that organise the felt into precise bands of varying tones in the traditional hand knotted method.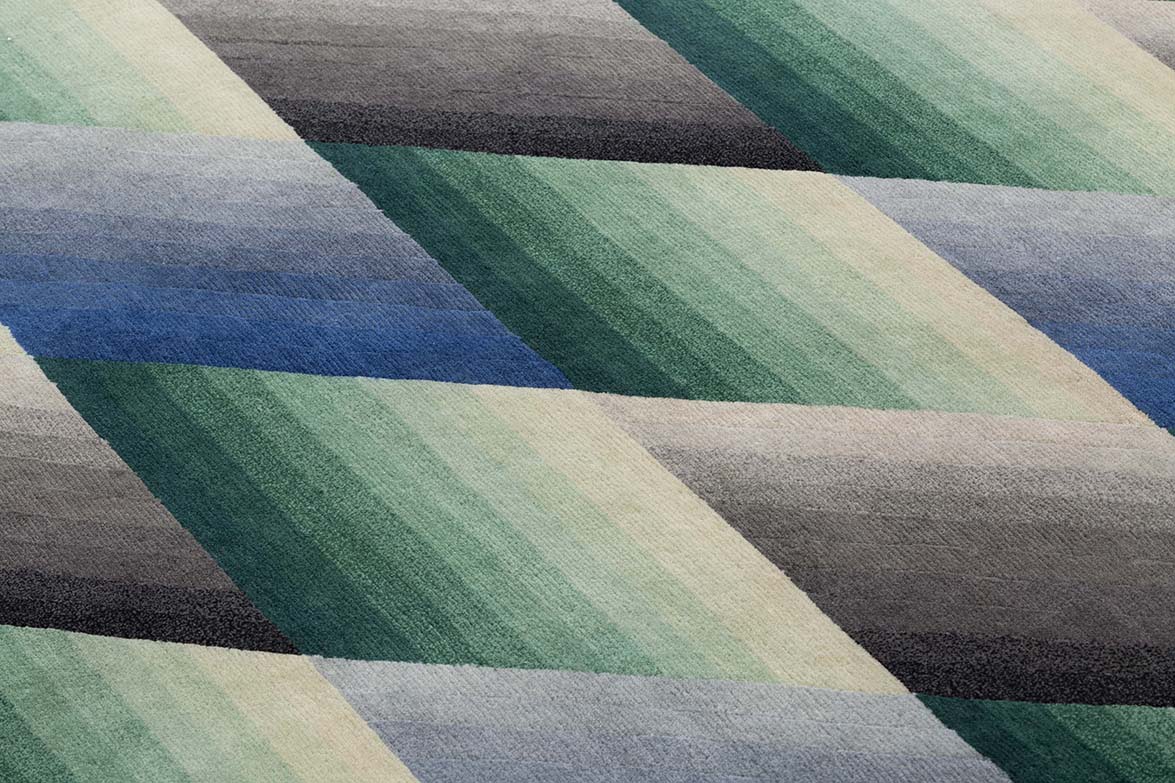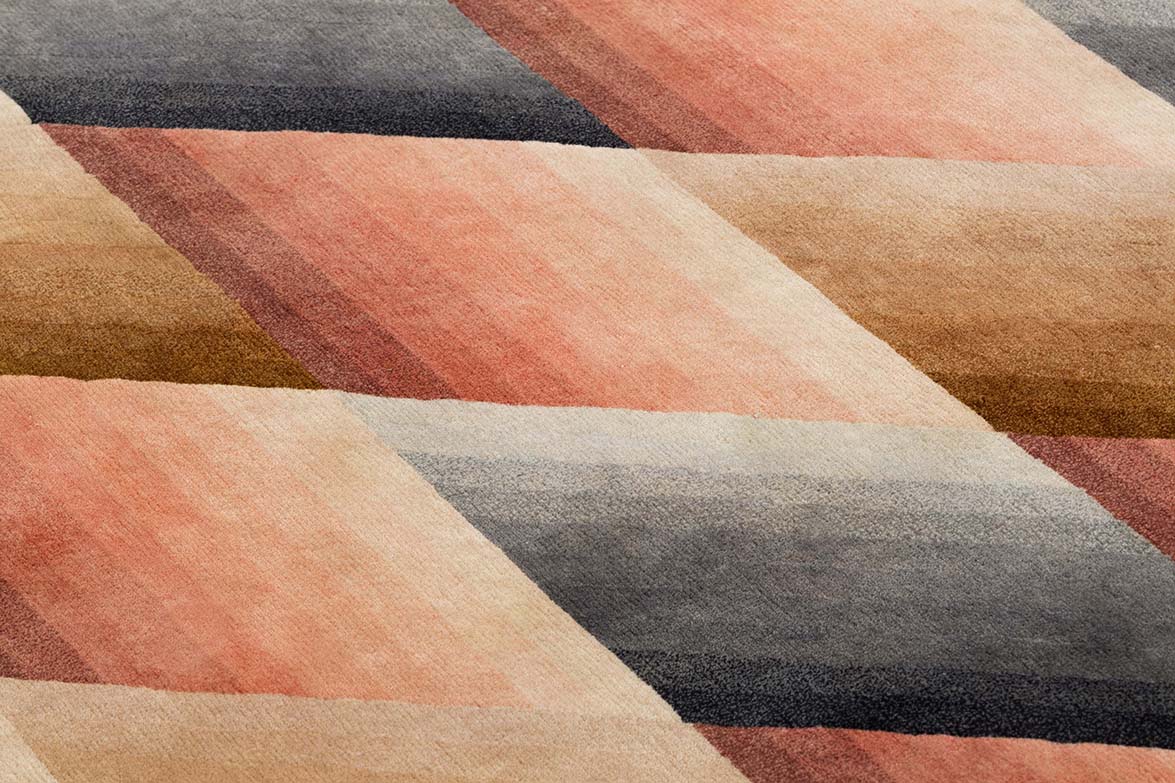 The collection is available in 200 x 310 cm format (6'7" x 9'11"); in three primary colour palettes; blue, orange and nude.
The company has also been awarded in the category Seating: Contract: HighBack for its Lan collection, designed by Neri & Hu that we shown here in April.
Source: GAN
Read more news related GAN published at Infurma
Read more news related Patricia Urquiola published at Infurma
Visita the GAN website