Located in Tel Aviv, Israel, a sprawling new residence known as the House of Tranquility perfectly embodies its name. The 400-square-meter, multilevel space designed by Tal Goldsmith Fish exudes a meditative feeling, one inspired by the owners' "calm and reflective nature," as she explains it.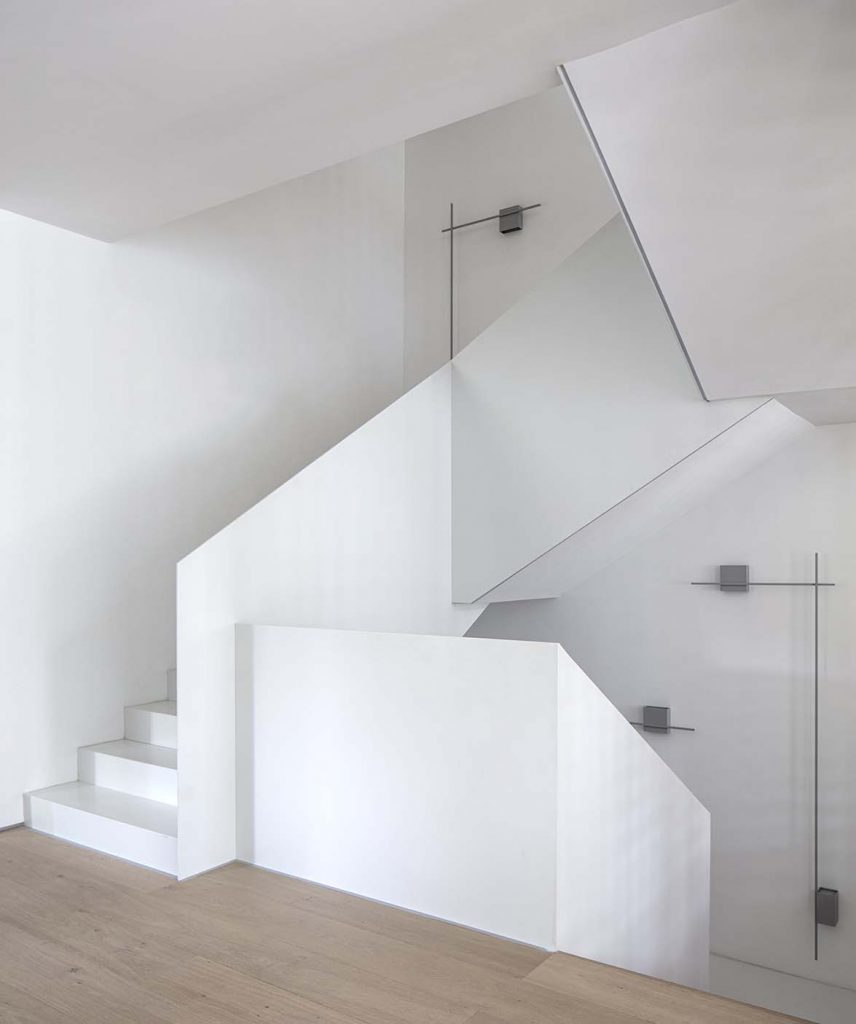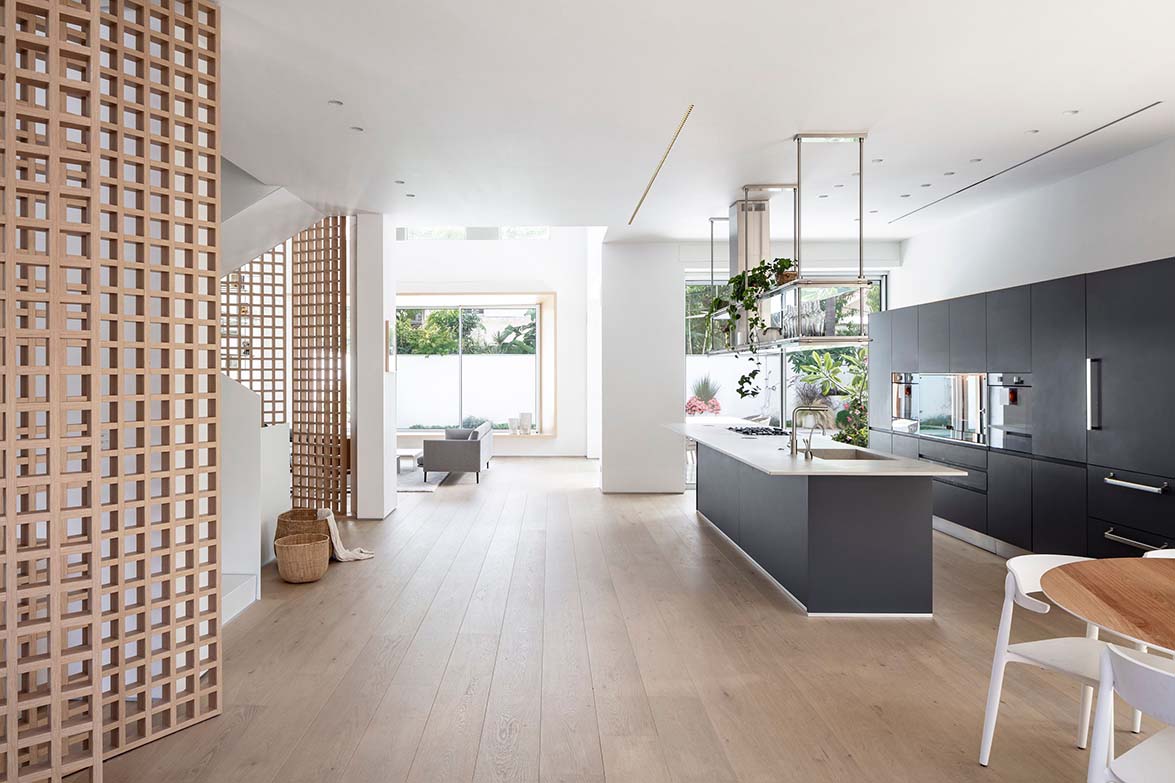 To create this soothing mood, Fish employed a light, monochromatic color palette, natural materials, and clean lines. The space is open and bright, featuring simple geometric patterns and minimalist décor, including the lighting.
In the stairwell, Fish placed several Structural wall lamps by Arik Levy—a pair between the lower level and main floor, and another pair leading to the top floor. The fixtures are composed of simple cubic forms paired with slender metal rods that both link and separate the volumes encased in aluminum boxes.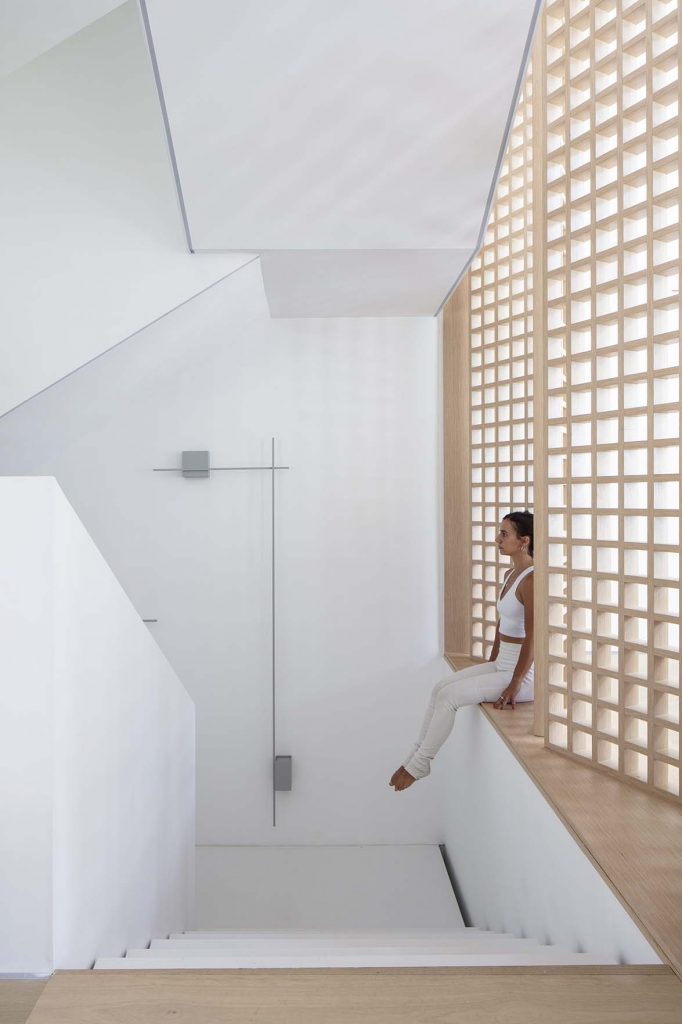 This deconstructed design creates disparate points of direct and indirect LED powered light washing across the stairway. The glowing silhouettes, positioned at right angles, appear in dialogue with one another, merging with the surrounding architecture and doubling as cubist wall art.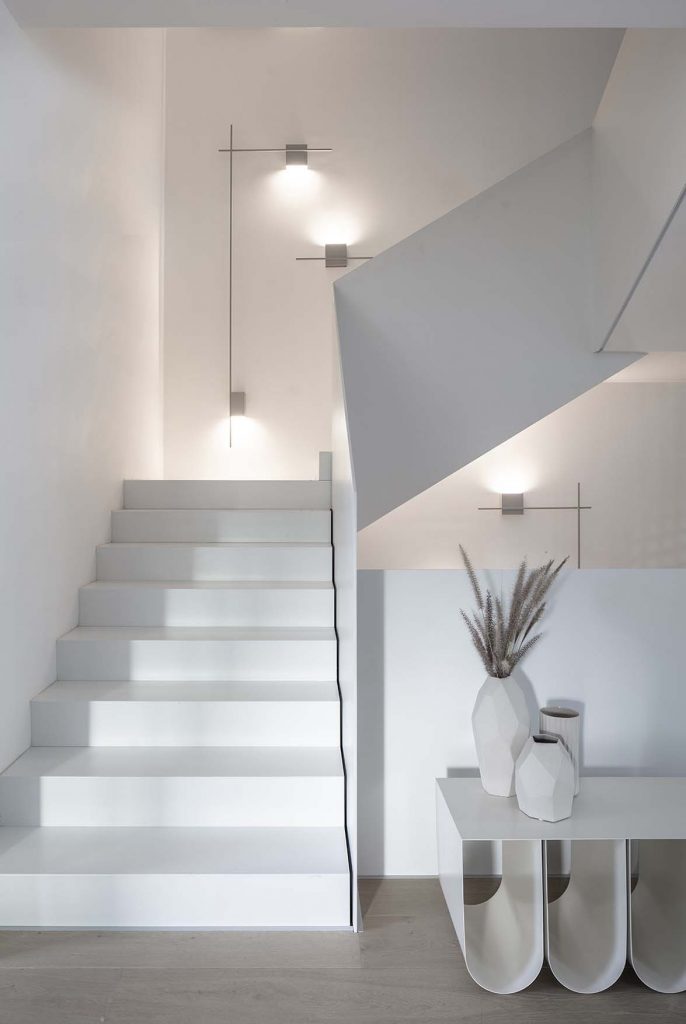 Their finish, a soft dove grey, offers a counterpoint to the snow-white backdrop in which it appears.
Source: Vibia
Project: Tal Goldsmith Fish Architecture & Design
Photography: Amit Geron
Read more news related Vibia published at Infurma
Visit the Vibia website