For years Ilva belonging to the group IVM Chemicals, is making history in the varnish for wood, working with designers, architects, decorators etc... to develop finishes that can interpret the demanding customization of finishes on furniture.
Ilva continues to provide innovation for wood coatings with a new product that represents something different in the area of tactile effects: Velvet Diamond from Ilva, a low opacity, transparent satin finish with a soft touch effect and a high degree of resistance to scratching and polishing.
Velvet Diamond is the result of a complex research project that has allowed finely tuned synergies between all the elements of the formula to be obtained, which were selected to obtain the maximum stability of the tactile, aesthetic and resistance properties. This finish gives the surface an extraordinarily tactile effect of a decidedly unique velvety softness.
Ilva preferred to select new resins with a high degree of elasticity, which create a highly mobile polymeric network: this means that the coated surface supports the touch in its sliding on the surface, without putting forward any resistance or friction. The surface is soft when touched or when pressure is put on it, but thanks to its excellent elasticity it returns to its original structure immediately after the stress.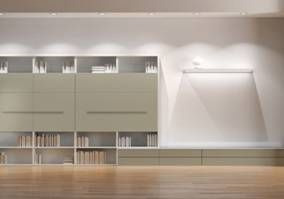 This important elastic component, together with the special nanotechnological opaquing agents, is also at the base of the excellent resistance to scratching and polishing, very problematical for all those customers that choose low opaque finishes for their furniture. In fact, unlike many similar effects already on the market, Velvet Diamond has decidedly better surface resistance (particularly to scratched and polishing).
An ideal meeting point between aesthetic and tactile elements, thanks to the excellent resistance and high degree of opacity, Velvet Diamond can be used in many furnishing settings: modern furniture, doors, profiles, furnishing elements, and more. Moreover, the raw materials that have been carefully selected to make the coated goods safe, render the Velvet Diamond finish compliant with EN 71/3 standards regarding the safety of toys, and therefore particularly suitable for the toys themselves as well as for children's bedrooms in general.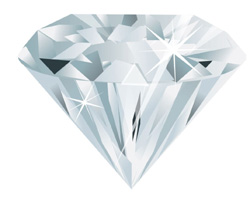 Velvet Diamond is a transparent polyurethane opaque finish (3-5 gloss) suitable for coloured or pigmented coating cycles in combination with polyurethane or polyester primers on wood, MDF or paper for lacquering.
The research and development laboratories of Ilva are constantly looking excellence and innovation to interpret and anticipate the needs and trends in the furniture sector, with special reference to the contract, knowiing that the market has changed and continually requires innovative customized solutions, respecting the environment.
For further information related with Ilva Velvet Diamond, click here
Source: IVM Chemicals
Read more news related ILVA published at Infurma
Visit the ILVA website