Spanish company GAN shows us some examples of its contract projects in which it has taken part to turn spaces more "homely"

Sometimes "home" is the memory we have of a rug on which we have spent good times, a pouf on which we read a good novel, that corner of the sofa that is officially reserved for you, even if it doesn't have an inscription with your name. The best hotels are those that come closest to this feeling of home: a warm and comfortable shelter. And in a home, accessories are essential.
The boutique hotel Room Mate Giulia, in Milan -a few steps from the Duomo-, is a great example. Patricia Urquiola, a regular collaborator of GAN and creator of some of its most recognized collections -Mirage, Bandas, Mangas, Garden Layers and the latest one, Nuances- was charged with designing the interiors of this Italian hotel, and she has done it in her usual style: full of color and personality. One of the key elements of the space is the rug that decorates the lobby, a piece designed by Urquiola and created especially by GAN for this project. The rug is reminiscent of a tiled floor and combines white, navy blue and sky blue tones -there is also another model that features green shades- with a discontinuous pattern in coral, which brings warmth and joy to an eclectic room that combines traditional elements with the most innovative accents, as we often find in Urquiola's designs. One has the feeling that this rug is essential and that, were it not there, the space would lack a soul.
In Edinburgh we find another great example of a warm and welcoming hotel. The Eden Locke hotel, designed by the prestigious studio Grzywinski+Pons, based in New York, is an oasis of pastel tones, vegetation and warm materials, such as wood and wicker. The GAN's TRENZAS poufs, made of 100% virgin wool in natural colors, are placed in the welcome hall, and invite us to lay down to prepare for a visit to the city or to rest after a long day of discoveries. The combination of braided textures and their artisan character contribute to turning the hotel lobby into something more similar to the foyer, full of light and life, of a family home.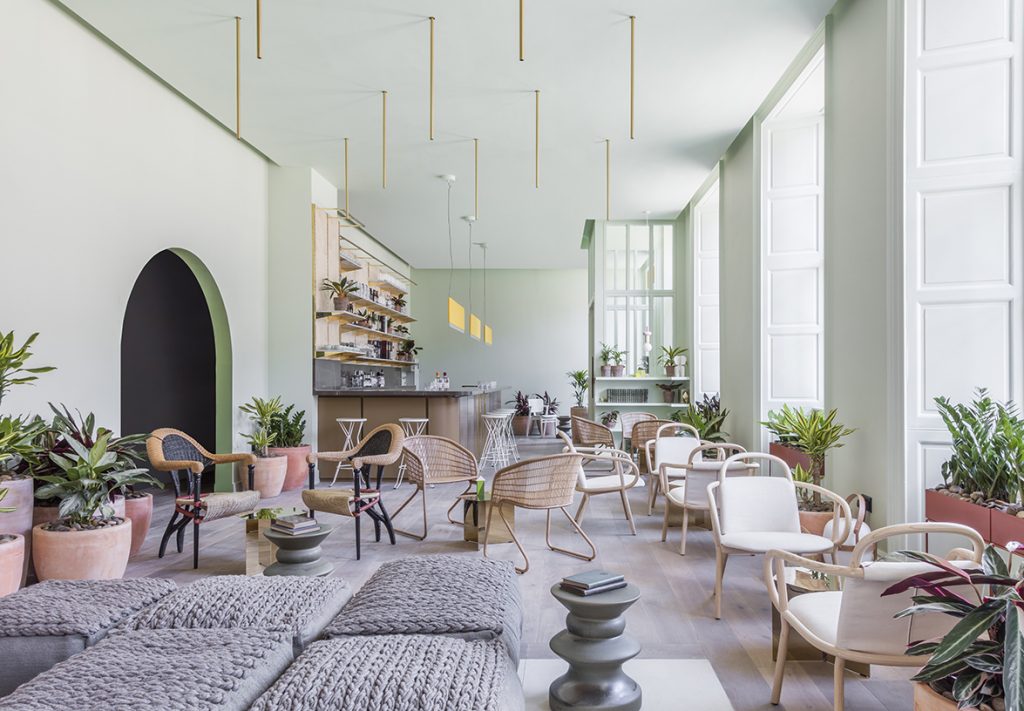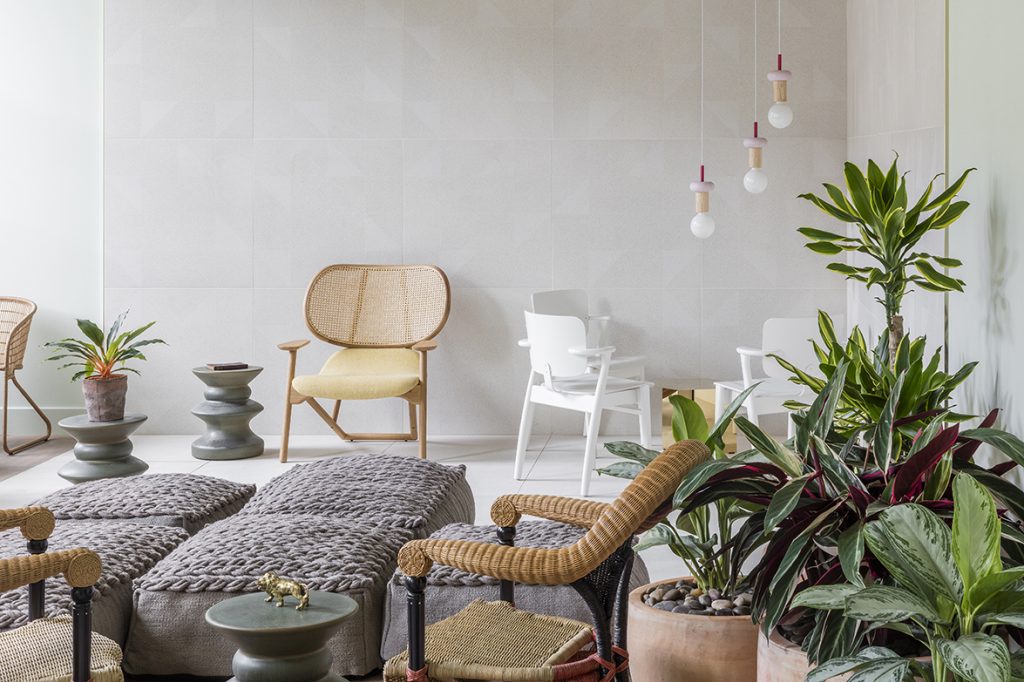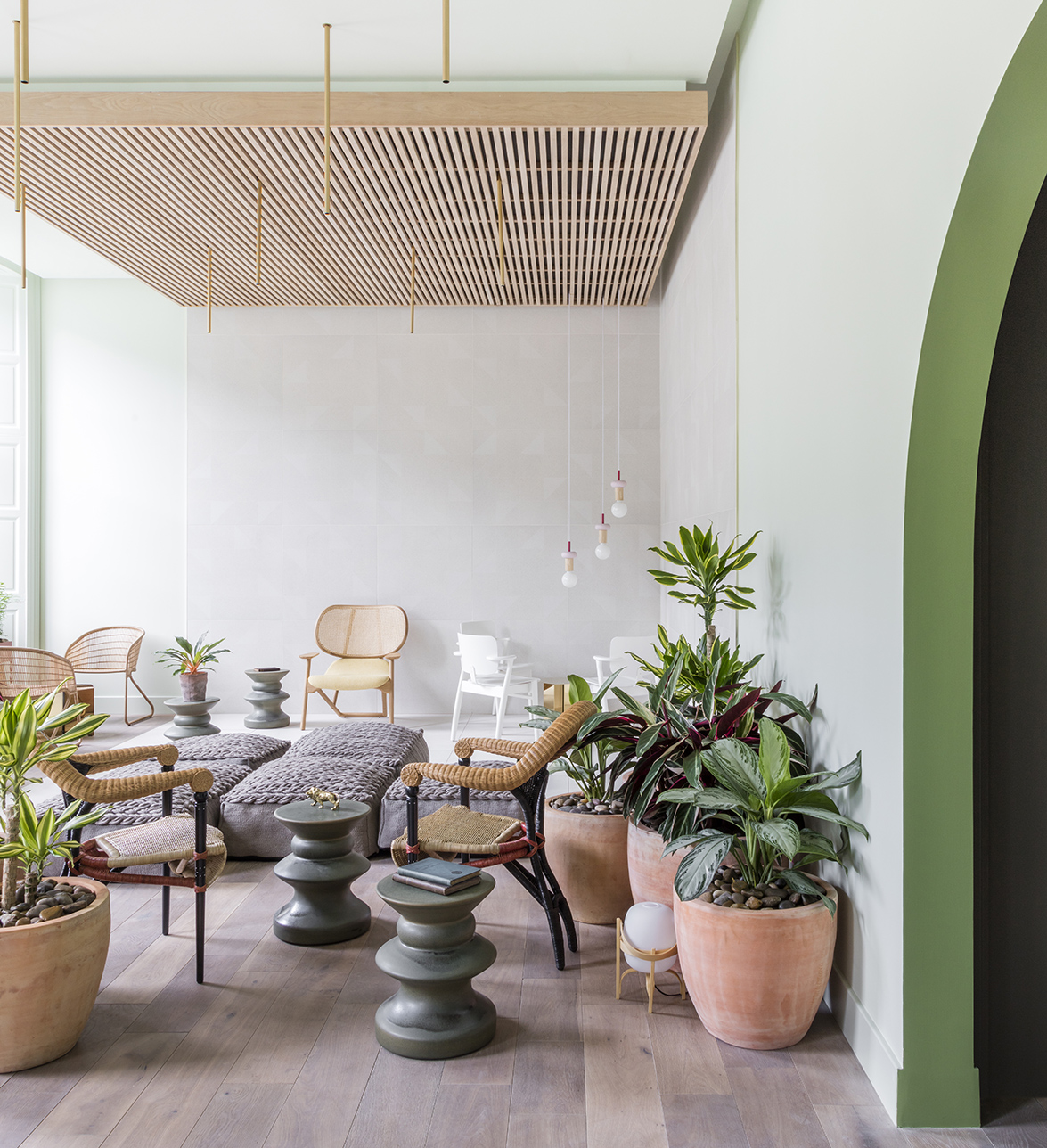 Still in the United Kingdom but now in Manchester, we find the Whitworth Locke hotel; another interesting interior design proposal by Grzywinski+Pons, who converted an old, 19th-century industrial complex into a hotel and co-working space by combining materials, textures and colors that contrast with the hardness of the architectural space. In this context, the RUFF POUF by Romero&Vallejo, made of thick felt with a shape that recalls Elizabethan collars, draws our attention and invites us to come closer, to break with the straight angles and cold surfaces.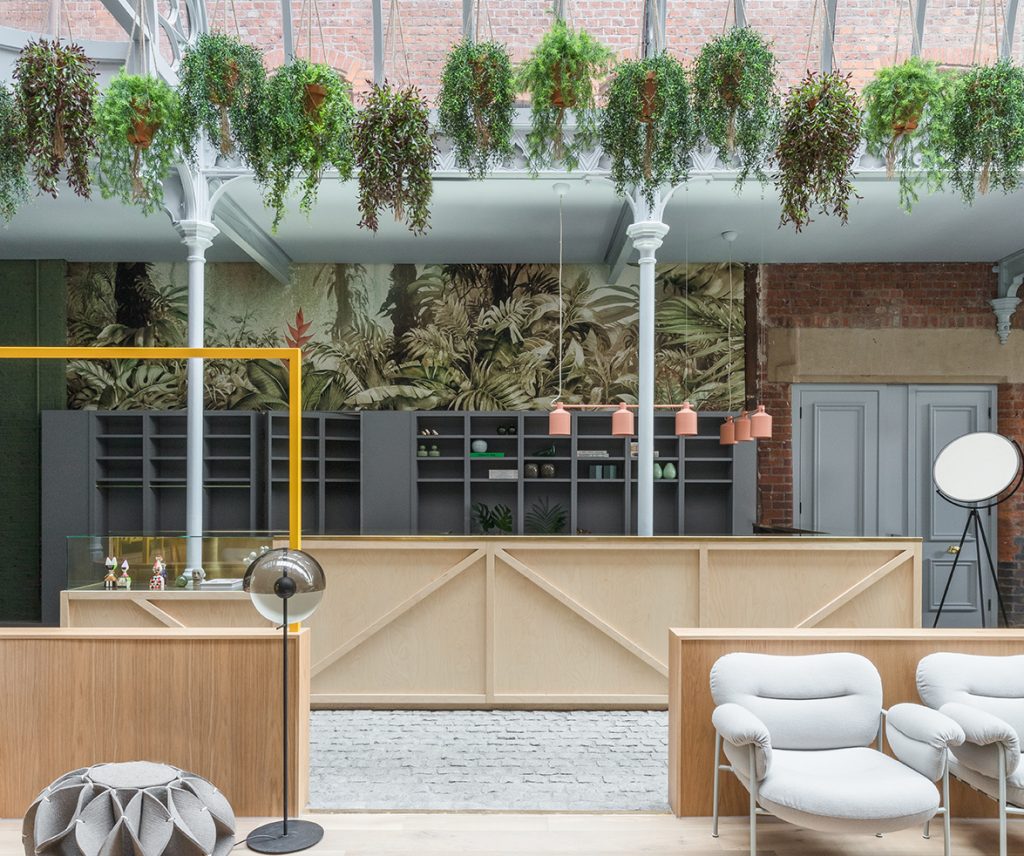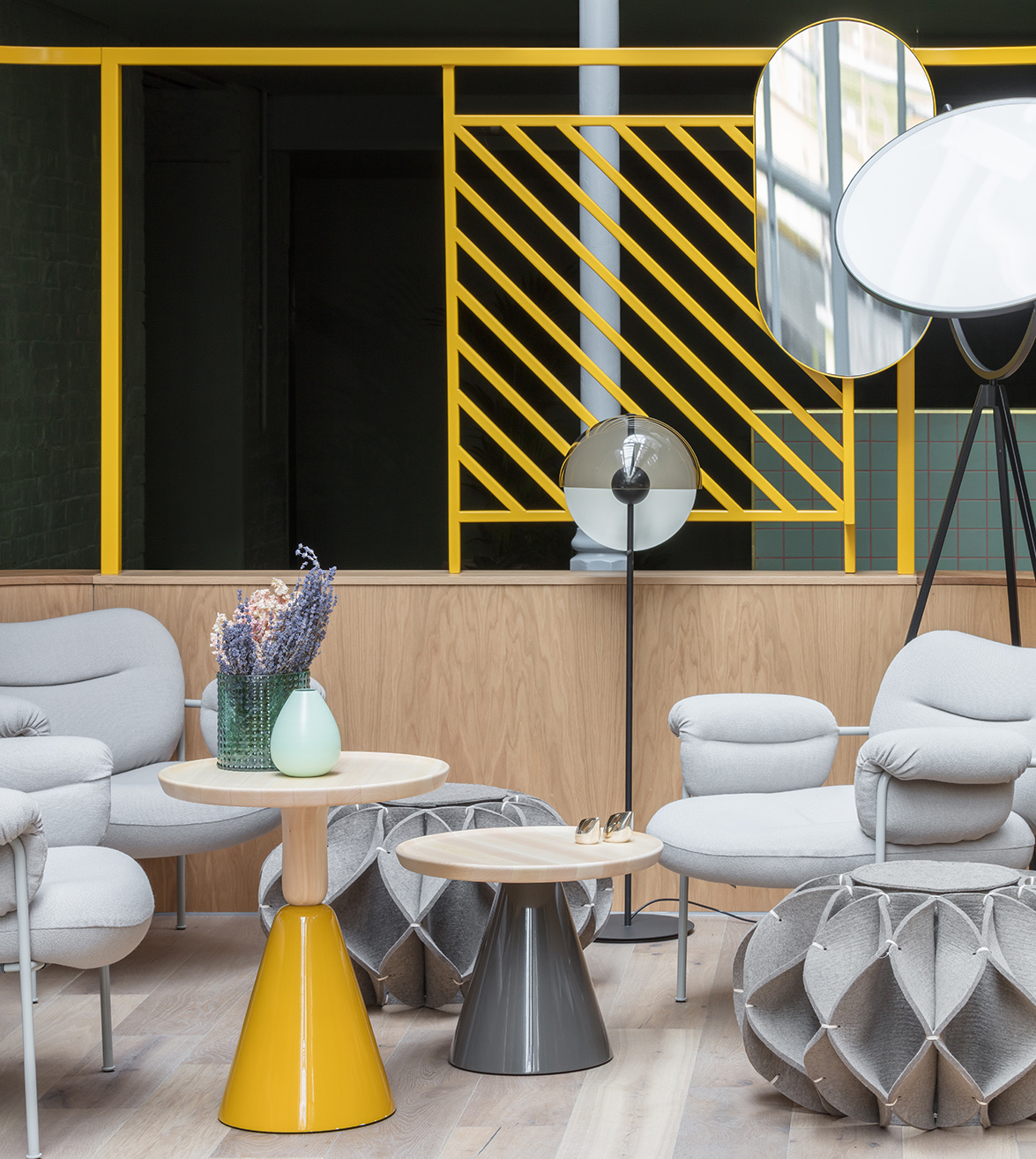 Finally, we travel to the Posthotel Achenkirch in Austria, a 5-star hotel at the foot of Lake Achensee in the Tyrolean mountains. In this bucolic setting, created to enhance well-being, the GARDEN LAYERS collection, designed by Patricia Urquiola, complements the spaces at the spa and the outdoor terrace. The collection's mattresses and cushions and their ancestral inspiration help turn the place into a space without time, a parenthesis of pleasure where everything encourages us to enjoy the moment.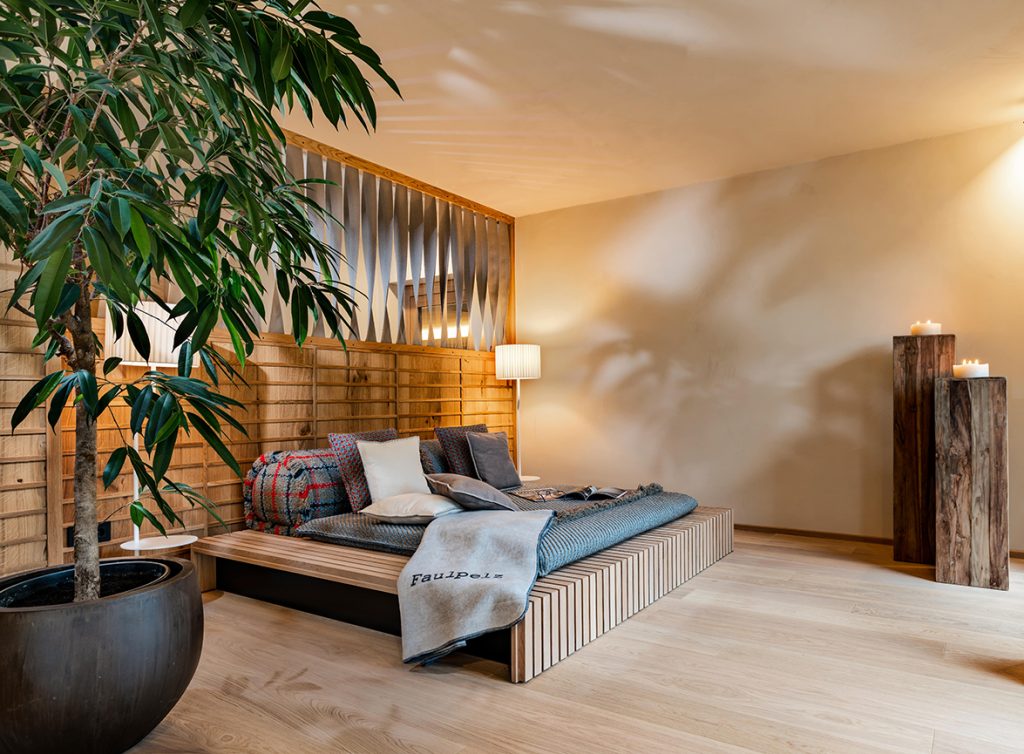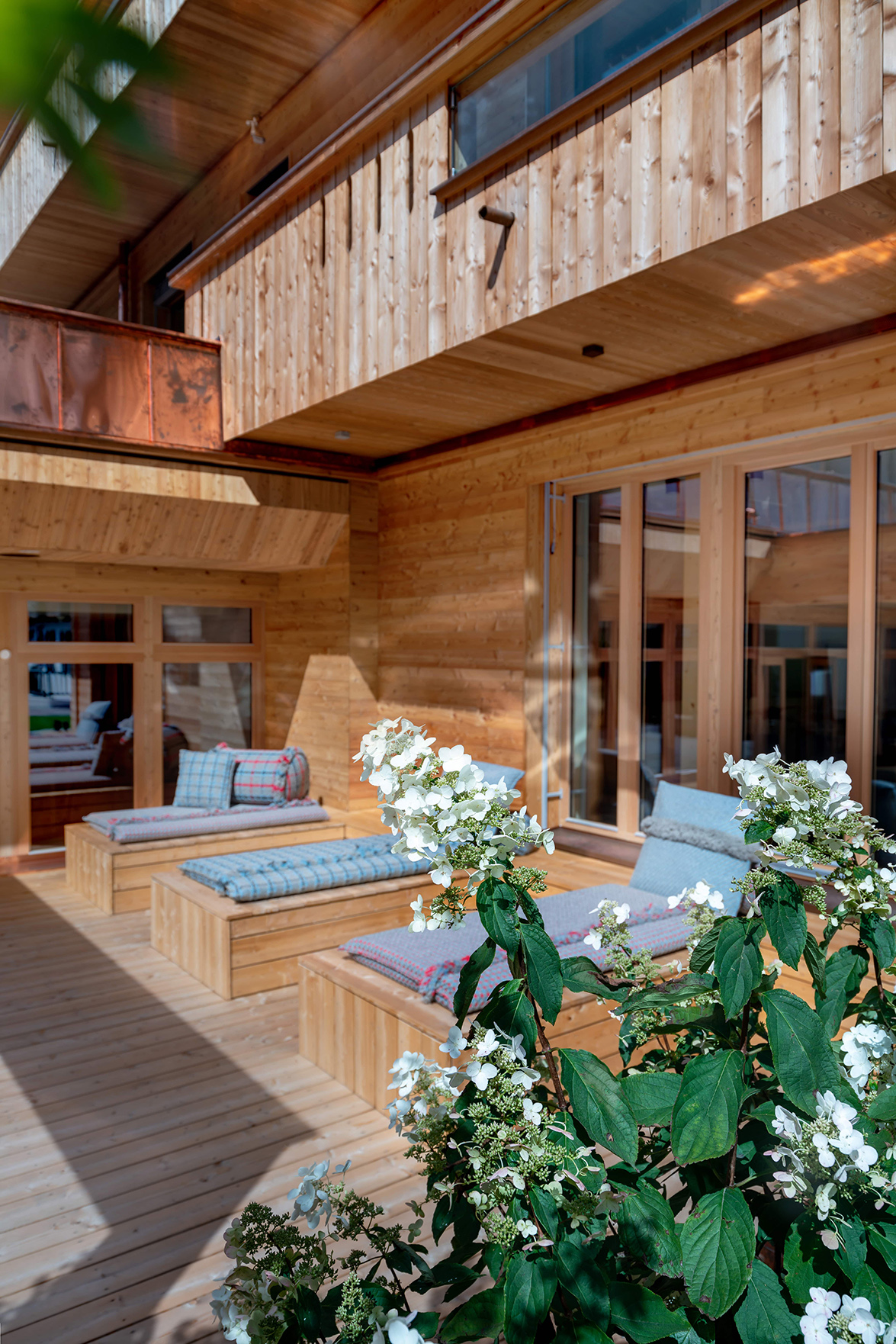 Source: GAN
Top image: Room Mate Giulia Hotel by Ricardo Labougle
Read more news related GAN published at Infurma
Visita the GAN website