ILVA TREND BOX, an unprecedented press kit about ILVA products for wood finishing, specially kitchen furniture. Their box allows seeing things that are normally only described, to appreciate the quality of their furniture finishings directly on wood.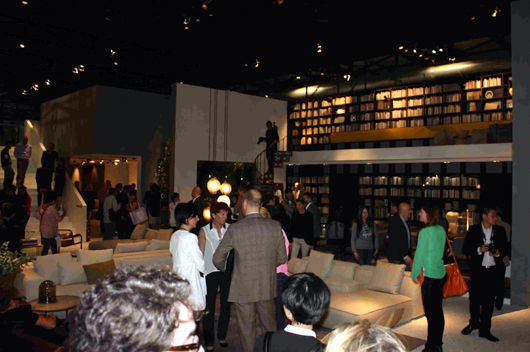 title="Más..." />
ILVA products were born in 1946 in Italy, from one of the main Italian companies specialized in the production of wood coatings. Since 2007, ILVA is a comercial division of IVM Chemicals, already a part of IVM Group, the most important Multinational Group in Europe and among the first groups in the world in this sector. It has subsidiarier in Italy, France, Spain, Germany, Poland and Greece, distributing in over 70 countries thanks to a highly specialized dealers network.
WOOD AND PAINTS: A CREATIVE MATCH
Paints outfit wood, they enhance it, bring out is natural characteristics, at the same time protecting the surfaces, which can be used everyday without being afraid of time.
Clear, lacquered, matt glossy, open or closed pore, these possibilities, combined with various products in alltheir versions, give life to infinite types of finishings, to obtain always different surfaces with personalized colour shades, mattness and touchness.
In this edition 2014 ILVA Trend Box, Ilva aims to keep you informed of the latest trends that they have seen in the most important worldwide held in Milan (Eurocucine) and to appreciate the quality of its finished directly on the chosen media event.
Even wood is a creative material, it gives the chance to choose among many kinds, with ever different grain, to satisfy the creativity of designers and architects, which are always in search of new ideas.
ILVA Trend Box presents the 2014 trends which ILVA proposes to designers, creators of new models and manufacturers. ILVA products have played a roll in each of these trends, carefully cared for in their desing and technology, as well as looking out for health factors and being environmetally friendly.
ILVA presents its catalog for 2014 trends for in.door furniture, consisting of 14 diferent trends that stand out in fashionable colours, textures, soft touch and physical properties (deep matt,etc.)
This catalog compiles the most innovative tendencies in the world of kitchenware, which Ilva can assure have been quite significant this year. They will set the trend for at least 4 to 5 years in the kitchen sector and more immediately in the furniture sector.
The concepts proposed in the ILVA Trend Box 2014 are:
• The naturalness of finished giving a visual image of natural wood.
• A texture of soft or waxy same.
• A deep matte lacquer combined with lacquered high gloss.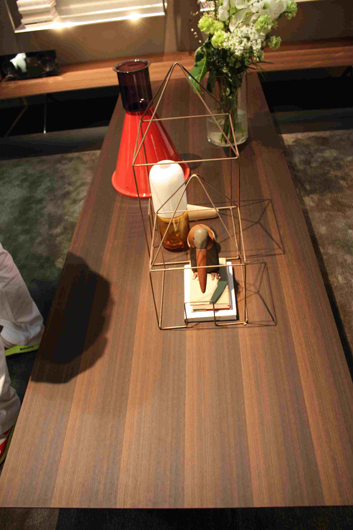 In conclusion the wood out its maximum beauty in combination with the finishes we propose to defend themselves and show their most powerful weapons that make it unique, its naturalness, its beauty, and the ability to work it creating different effects and textures.
Source: IVM Chemicals
Read more news related ILVA published at Infurma
Visit the ILVA website