Gayafores is firmly committed to digital material in the new collections on display at Cersaie 2019
Gayafores presents at Cersaie 2019 (September 23-27) three new collections in porcelain, which have been carefully designed, giving priority to quality over quantity

Aura, Brick Gradient and Carven are the latest ceramic proposals that Gayafores incorporates into its catalogue and which it will show prominently in its exhibition space at the Bologna Fiere (hall 19, stand C1) from 23 to 27 September. These new ranges of porcelain for flooring and cladding are characterised by giving a predominant role to digital material, for which the latest technology in the sector and the most innovative raw materials have been used. In this sense, it is worth mentioning that digital material allows Gayafores products to be provided with particles, colours, layers and reliefs that generate distinctive and differentiating designs, as is evident in each of the firm's collections. And the new creations take this aspect much further exponentially.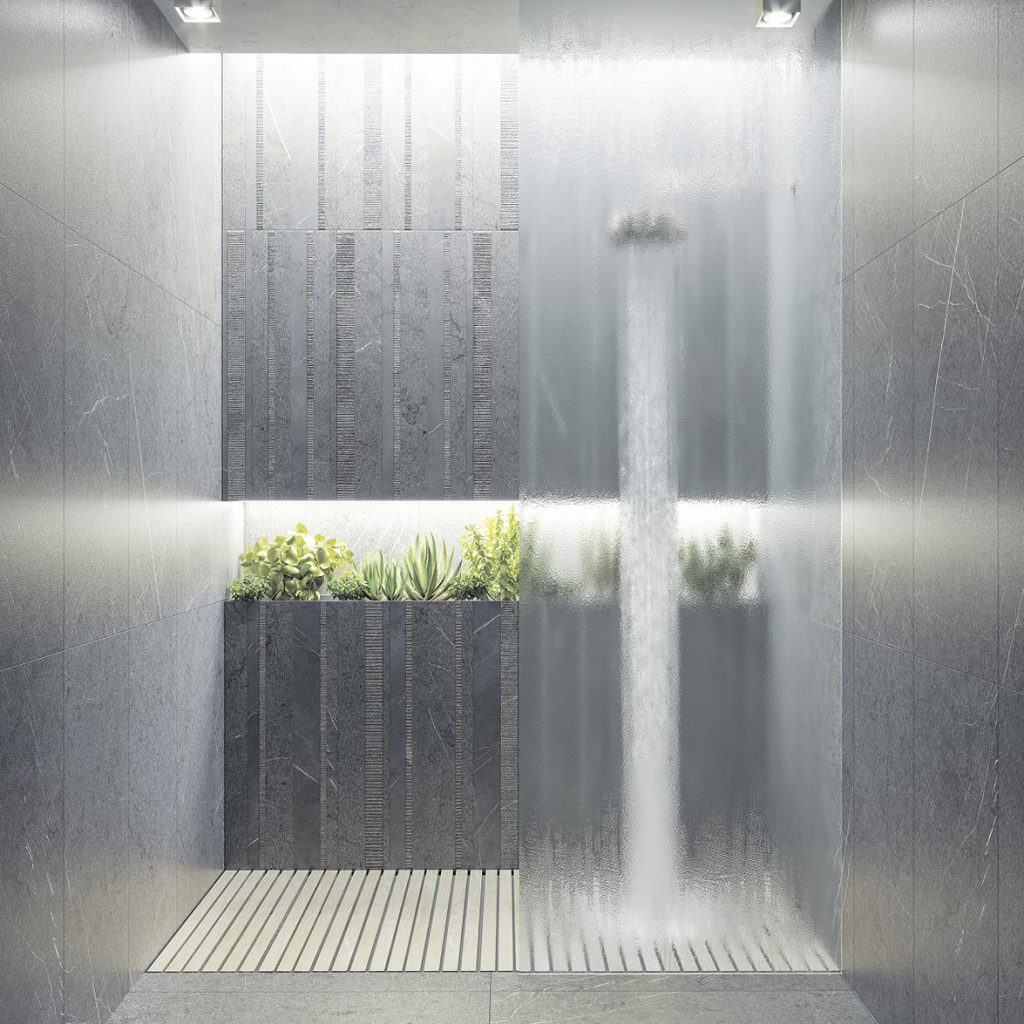 Colección Carven
Following the philosophy of combining tradition and experience in ceramics with the most advanced technology, Gayafores now offers three complete collections defined by elegance and sobriety, in which the lines and play of geometries and volumes are a constant. Shapes and reliefs, unique finishes and subtle details form a perfect mix to give interior design a perfectly balanced decorative plus.
In short, once again Gayafores chooses to create pieces full of softness, lightness and naturalness, qualities that distinguish ceramics in essence, as is the case of the new collections Aura, Brick Gradient and Carven, but also of ot her recent proposals that will also have a prominent role at the Gayafores stand at Cersaie 2019, such as Sassi, Belsize, Fusion and Lumiere.
Colección Aura
AURA
The classic marbles are still in full trend in interior decoration, so Aura is a safe bet. With its three formats (32×62.5, 45×90 and 60×120, the latter also in a rectified finish), to which is added a 30×30 mosaic, and its shades Calacatta, Onyx and Crema, Aura represents a reinterpretation of the natural material in which it is inspired, with the support of the latest digital technologies, both in terms of the base structure and in the pieces with relief.
Aura allows you to enjoy extreme versatility, breaking the rules with its application and promoting maximum freedom in this sense, with the guarantee of a result that is always adequate. This is a very complete collection, as the 32×62.5 and 45×90 formats are accompanied by two types of decorations, one in relief with a linear structure that highlights different parameters (Deco) and the other with a digital material effect based on a set of irregular spikes that bring light and subtlety to the whole (Mural).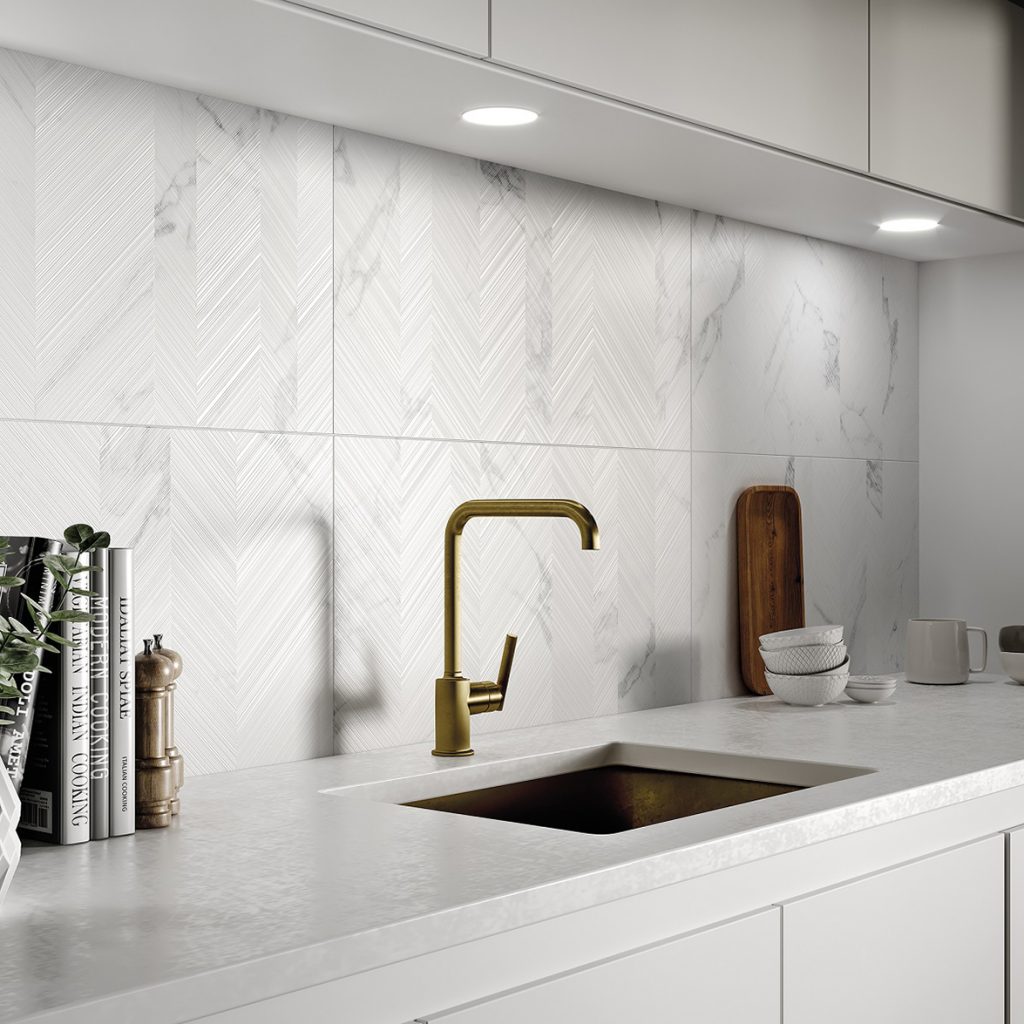 Colección Aura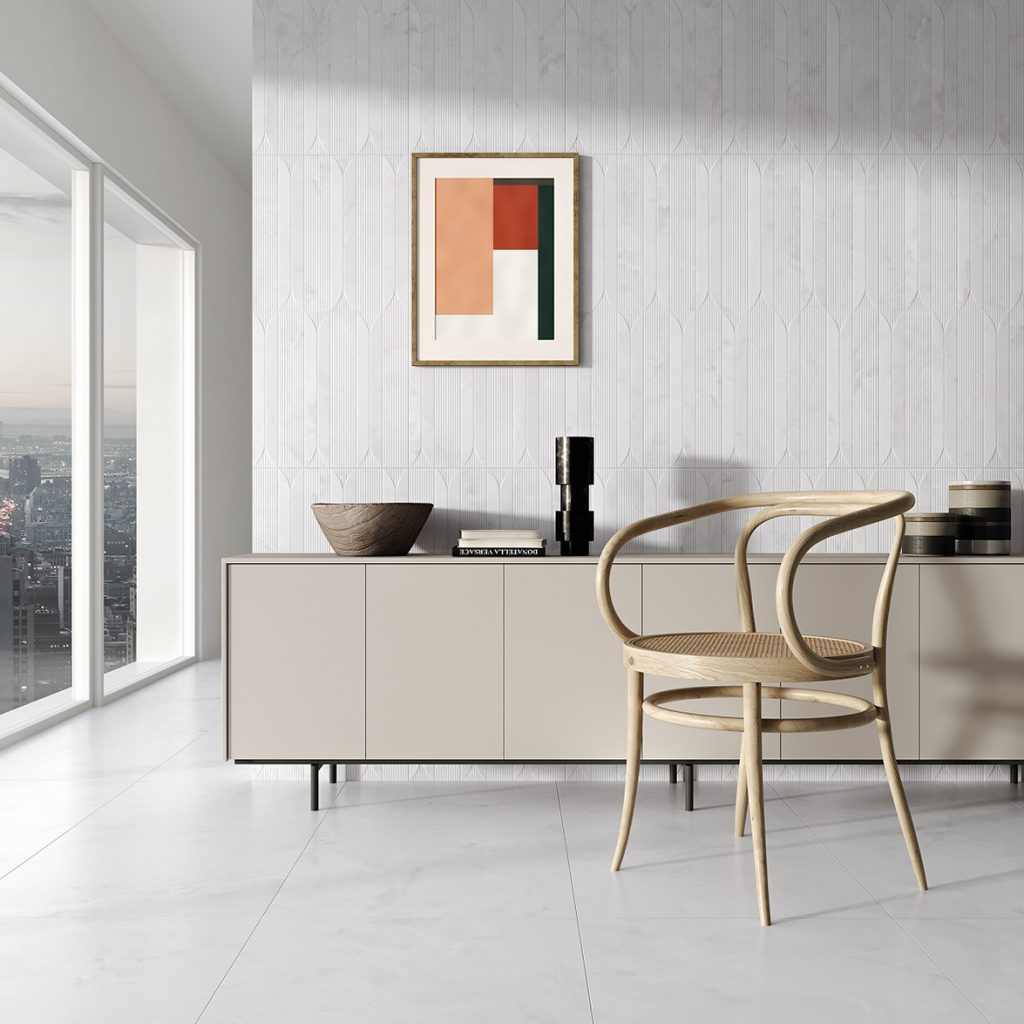 Colección Aura
BRICK GRADIENT
Brick Gradient comes to Cersaie 2019 in two formats: 11×33,15 and 33,15×33,15 and with different shades: White, Grey, Blue and Acqua. It also adds a pure white model, Brick Neutral Blanco, perfect for providing a touch of lightness, for delimiting specific areas or for combining with wood, stones, cements, etc. In this way, when applied to walls, results are obtained that flee from monotonous, conventional or rigid effects.
This new collection of bricks is fully in line with the type of small piece that identifies much of Gayafores' long ceramic career.
Additionally, Brick Gradient stands out for its powerful decorative load. The alternation of lines, the use of digital materials and a palette of colours ranging from white to grey, passing through a soft blue and a fully trendy aquamarine make this collection a versatile and appropriate choice for contemporary environments in which the aim is to avoid stylistic stridencies and seek calm and comfort.
Finally, there is another outstanding aspect of this new collection, which lies in the wide possibilities it offers in terms of placement, as the pieces can be placed horizontally, vertically, locked or by combining these options.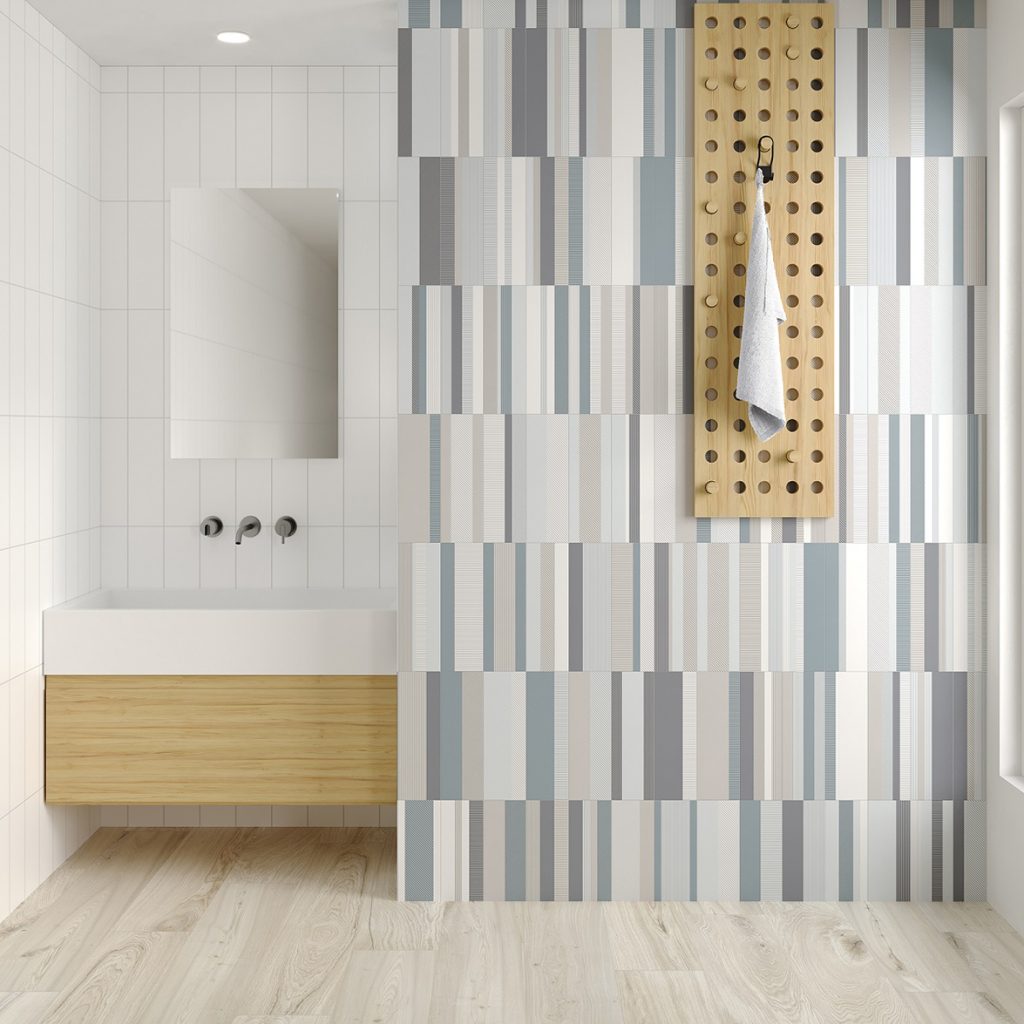 Colección Brick Gradient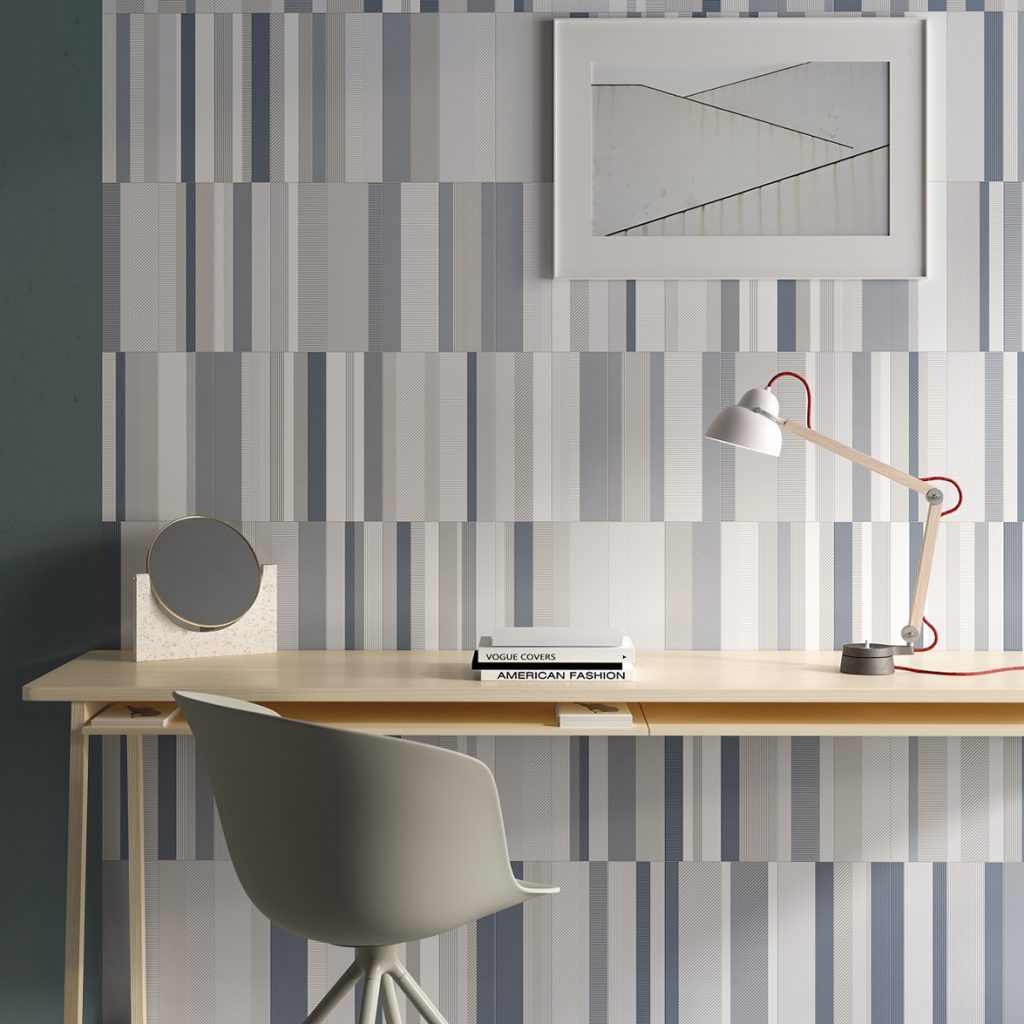 Colección Brick Gradient
CARVEN
Carven is available in 32×62.5 (base and deco), 45×90 (base and deco), 60×120 (base and also in rectified finish) and 30×30 (mosaic) formats and three colours: Pearl, Grey and Dark.
Like the previous novelties, Carven stands out for the presence of digital material, creating a surface effect that imitates a type of finish on natural stone inspired by the embossing process, an ancestral technique that gives the support a relief effect by pressure. In this way, implementing the latest digital technology, the image is constructed from the reliefs produced by the incidence of light, giving rise to a contemporary design with a deep minimalist sense and a powerful volumetric imprint in its composition.
Carven's level of natural perfection has been made possible thanks to a studied mix of state-of-the-art raw materials together with the precise application of millimetrically precise grofatto relief techniques.
Carven is a product with a basic vocation, manufactured in three shades of grey of different intensity, from a slight pearl to a deep anthracite black, passing through a medium and neutral grey.
The collection is completed with the contribution of a decoration for the formats 32×62,5 and 45×90, composed of multilistons, in which the treated graphics and with finish gofratto are combined with other unaltered, achieving a result as singular as calm.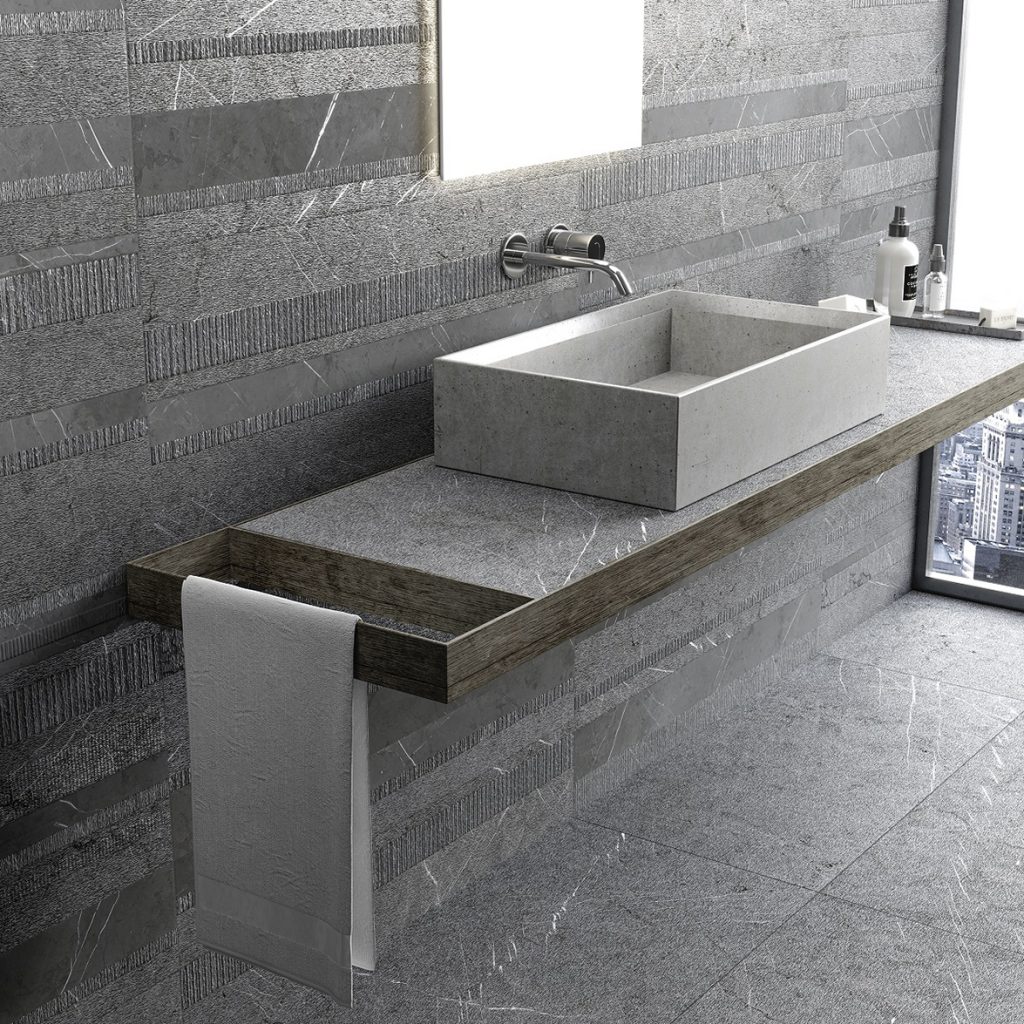 Colección Carven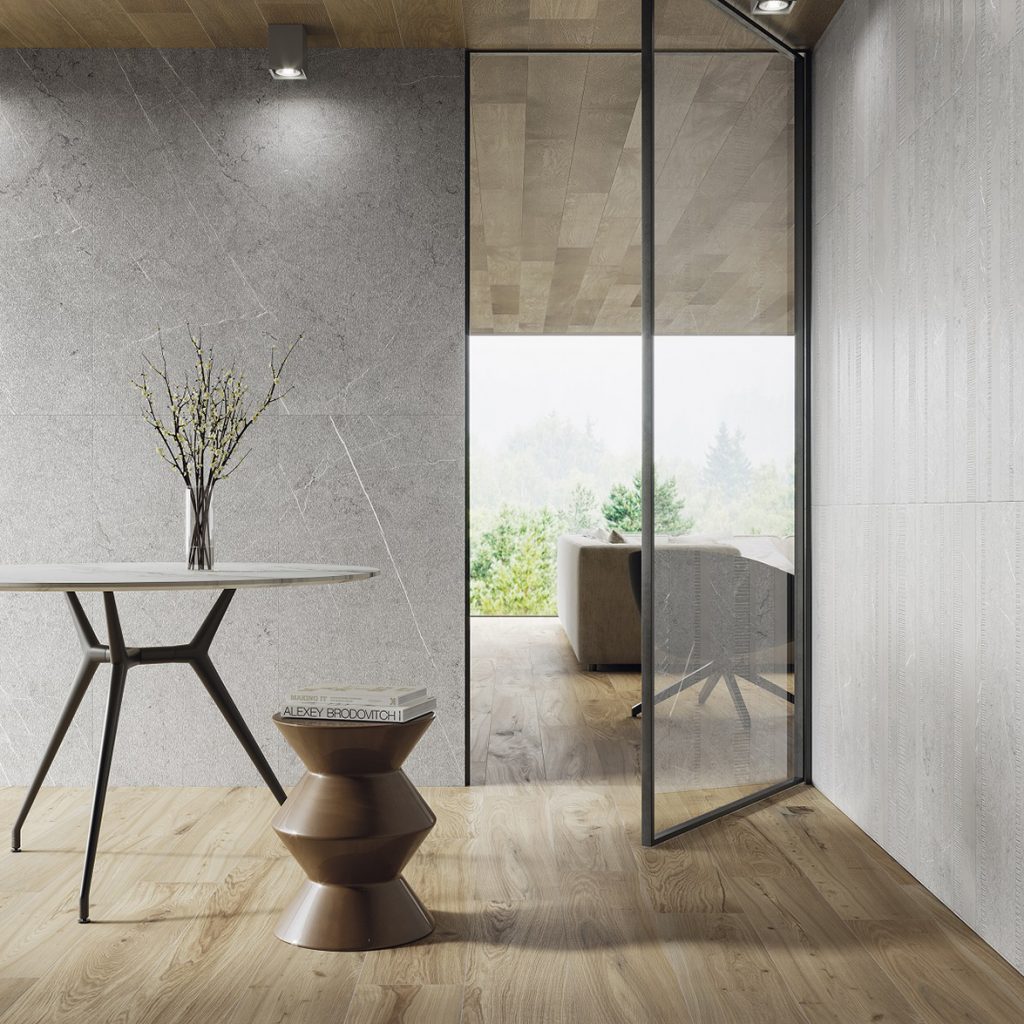 Colección Carven
Source: Gayafores
Top image: Brick Gradient Collection
Read more news related Gayafores published at Infurma
Visit the Gayafores website