Hydraulic tiles, an increasing tendency to decorate floors and walls in the renovations of interior spaces
Spanish company Gayafores presents its hydraulic tiles solutions, with an increasing demand in the growing wave of renovations and restorations of homes and restaurants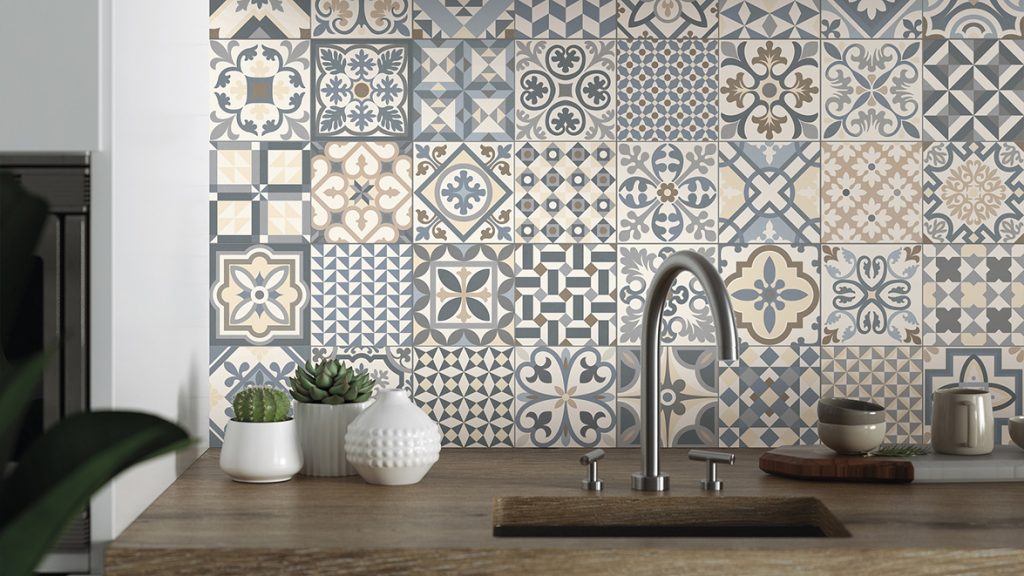 Heritage Black
Increasing comfort or renovating the aesthetics of the home are the main motivations to undertake a reform, either total or partial. In this sense, the rehabilitation sector is at a peak, at least in Spain, where only in 2018 were reformed about 500,000 homes. This is one of the outstanding data included in the 'Annual Report of the reforms and repairs in Spain 2018' of the online portal Habitissimo. In addition, according to forecasts by Andimac (the Spanish Association of Ceramics and Building Materials Distributors), in 2019 37,600 more homes will be refurbished than last year, representing an investment of 18,000 million euros, 575 million more than last year.
Carrying out a refurbishment is not only a perfect option to revalue and update a home, but also in the case of certain public spaces such as restaurants. And, in this area, interior design is firmly committed to following the latest decorative trends, among which ceramics play a fundamental role.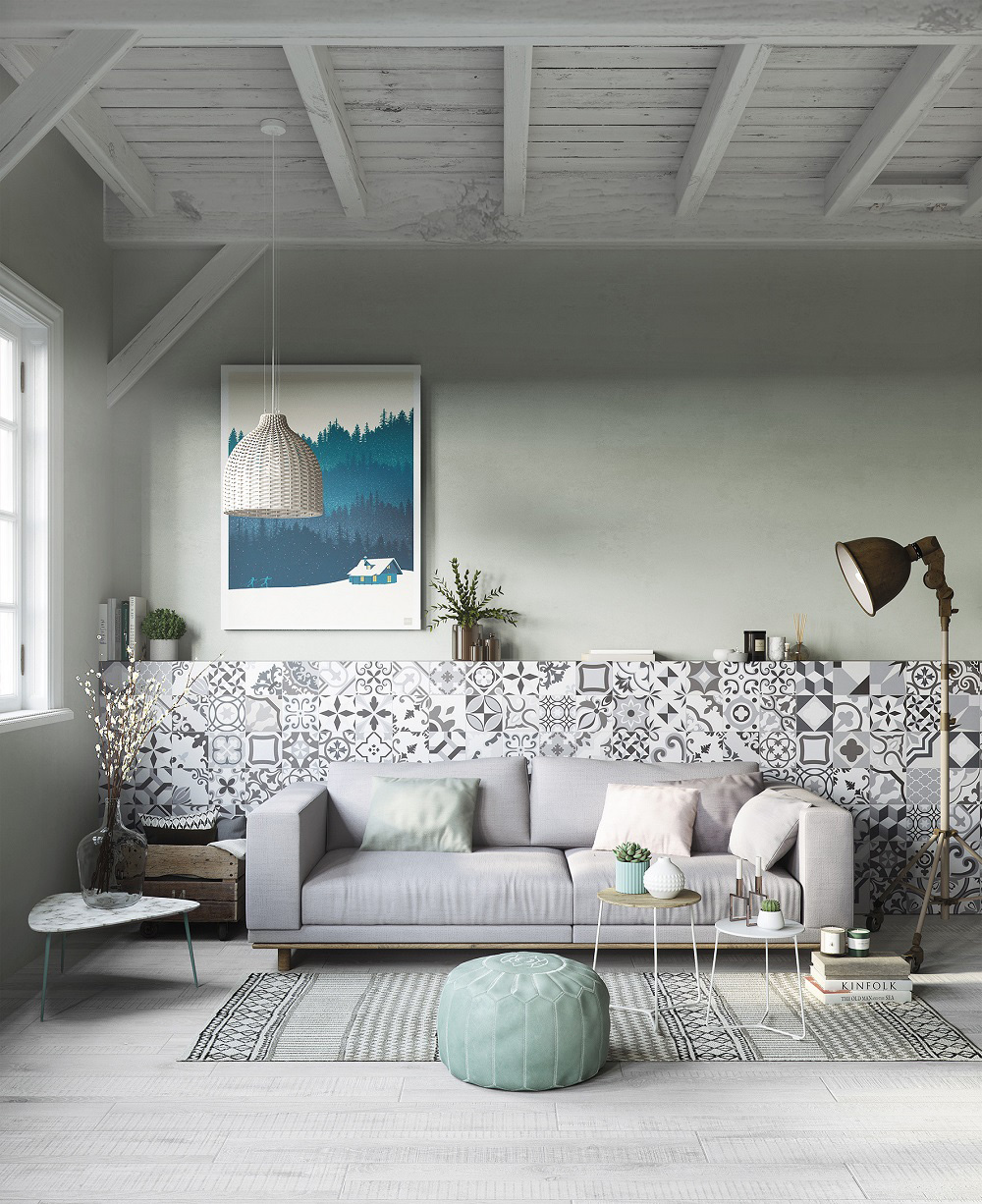 Lumier Blue-Belsize Miel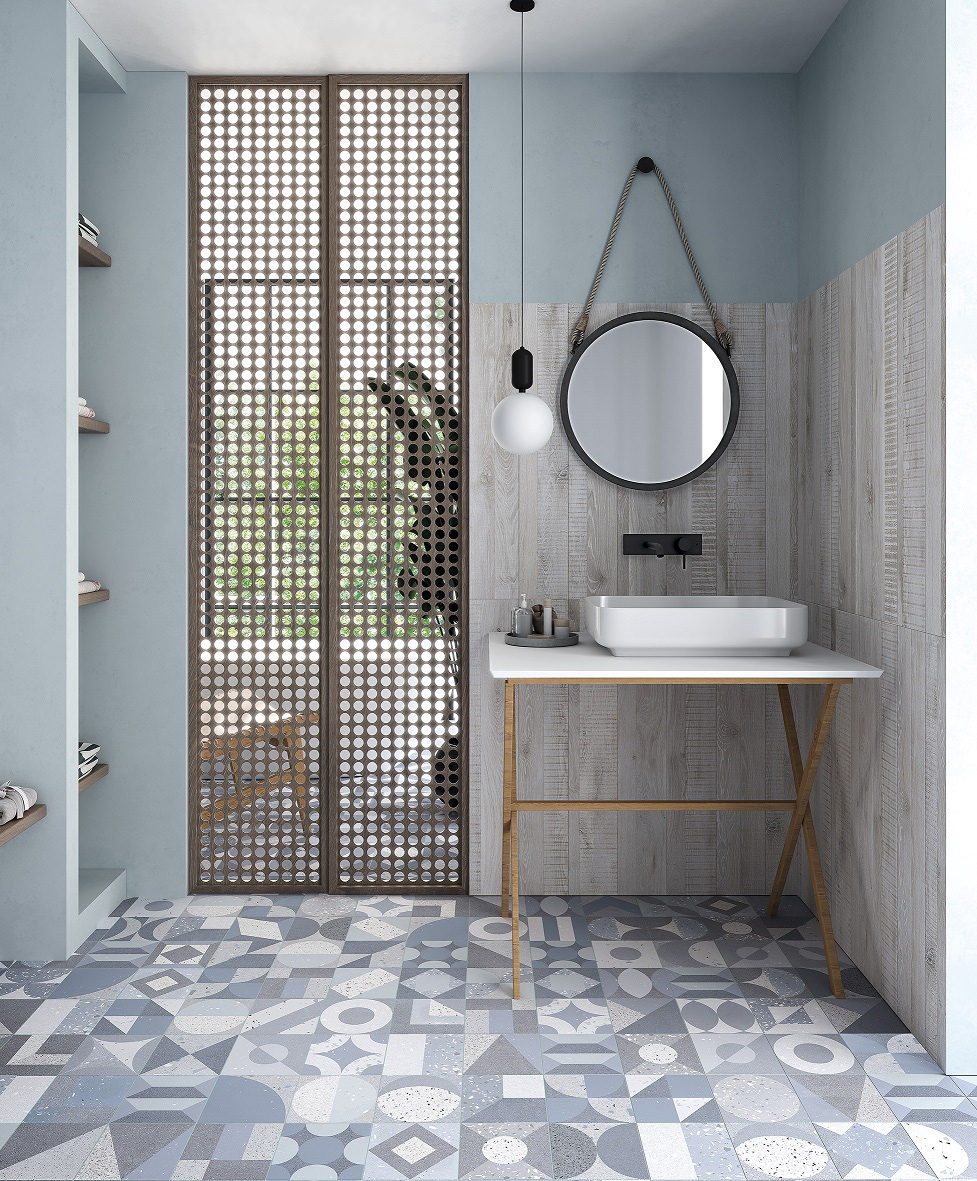 Belsize Almond and Fusion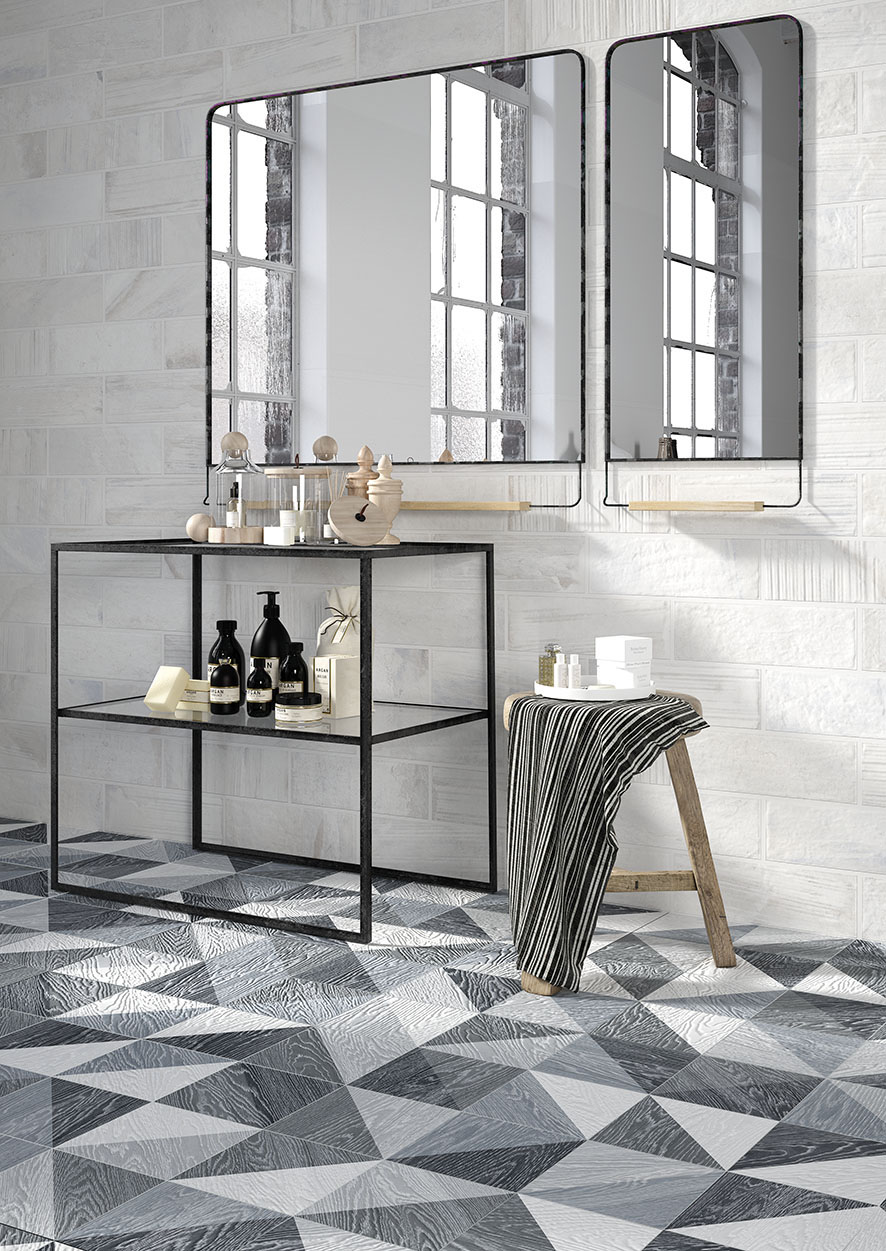 Melange Black
CERAMICS, A FIRST-RATE DECORATIVE RESOURCE FOR REFURBISHING DWELLINGS
There is no doubt that ceramic floor and wall tiles are a great ally for renewing and updating a space. And, with in the wide range available on the market, hydraulic tiles continue to gain ground. A good example of this are the collections of the Deco range by Gayafores, which include proposals with great decorative potential and are perfect for giving a new air to interior spaces.
Whether as a pavement or as a covering (or as a combination of both), applied with continuity or delimiting zones, Gayafores hydraulic tiles represent a sure bet to guarantee the best results when it comes to under taking an interior reform.
Within this product line, the Heritage collection reproduces in every detail the charm of the traditional hydraulic system, which has consolidated itself as a reference material in numerous interior design projects.
Other models, such as Lumier, rescue the essence of traditional hydraulic tiles, giving special prominence to geometry and colour. Geometric play is also very present in the Fusion collection, in which compounds such as jesmonite and terrazzo coexist with neutral cements. The tendency to combine lines and shapes also prevails in theVelvet Geo model, replete with black and white graphic patterns, in which straight forms in parallel, rotated or crossed generate singular contrasts.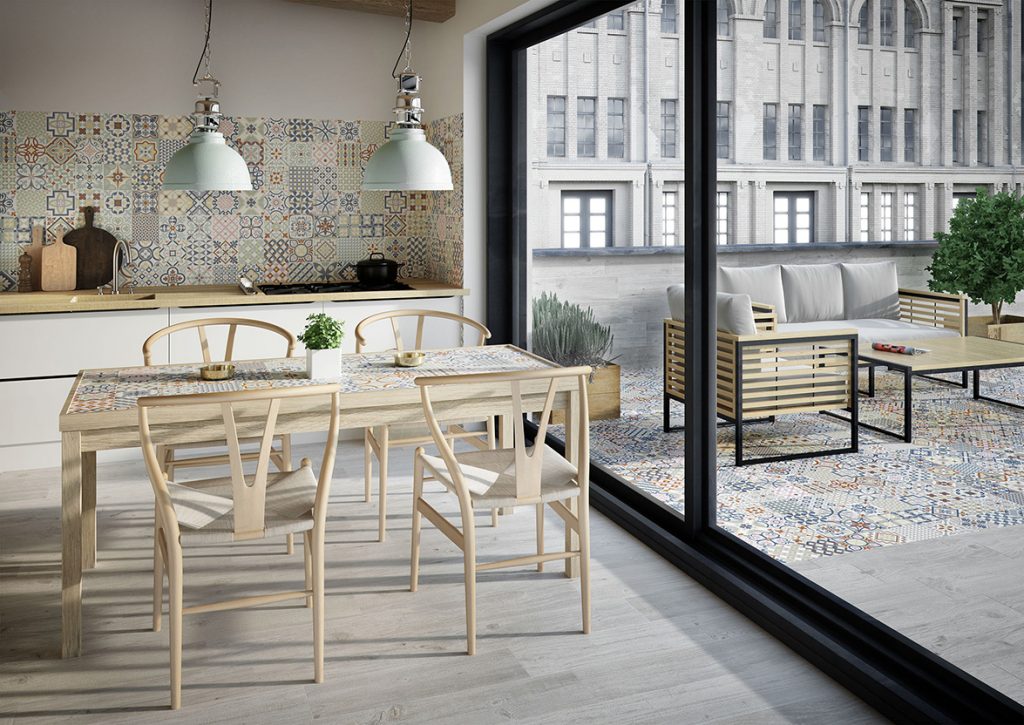 Heritage Antislip Mix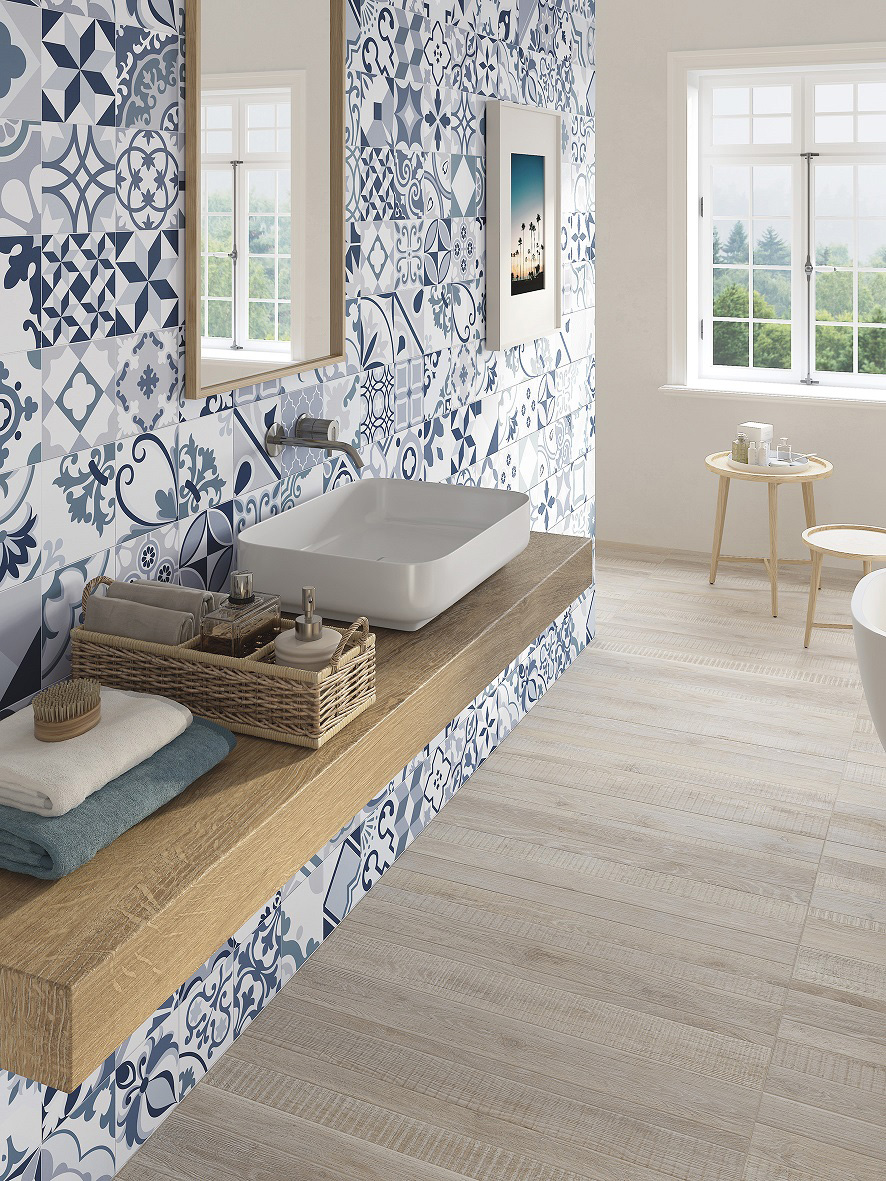 Lumier Blue-Belsize Miel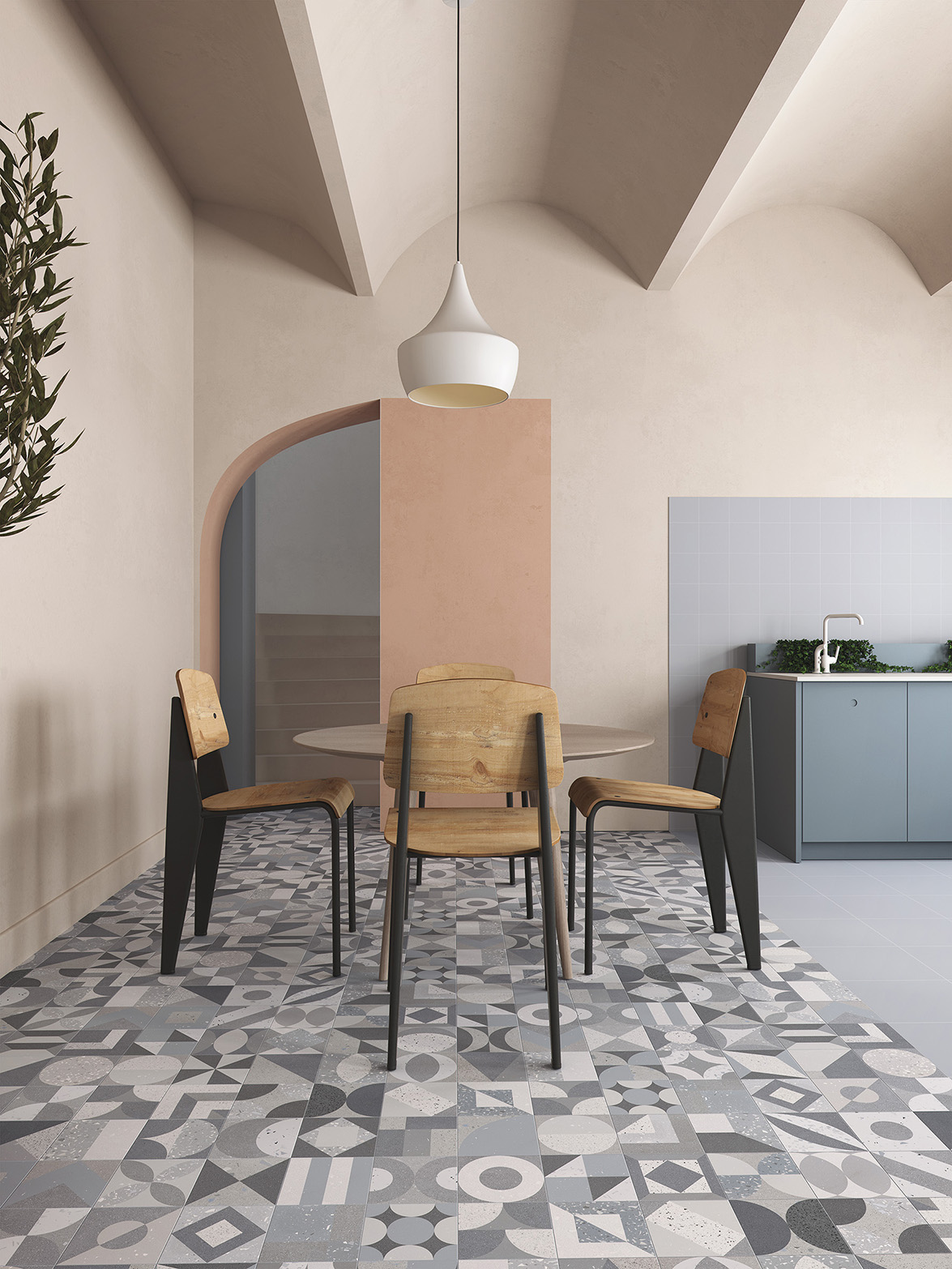 Kaleido Mix
These markedly decorative collections have an important load of design and are most versatile. Proposals such as Atelier, a continuous 33×33 porcelain, allow the creation of carpets thanks to the border and the angle that accompanies it. In addition, the pieces of this collection can be combined with bases of wood, stones, etc., creatin gan absolutely original and differentiated result.
The eclectic style and the search for singular and provocative decorative proposals based on colour and vibrant graphics continues to advance with a firm step, making its way through very diverse projects and this is evident in other ceramic series, such as Grenier, a hydraulic with 50 different designs; Kaleido, with a surprising geometry and daring colours that generate new random graphic patterns; and Melange, whose pattern explores new aesthetic possibilities and breaks moulds with respect to traditional parquets.
All of these options demonstrate Gayafores' ability to offer world-class ceramic solutions to renovate any interior space.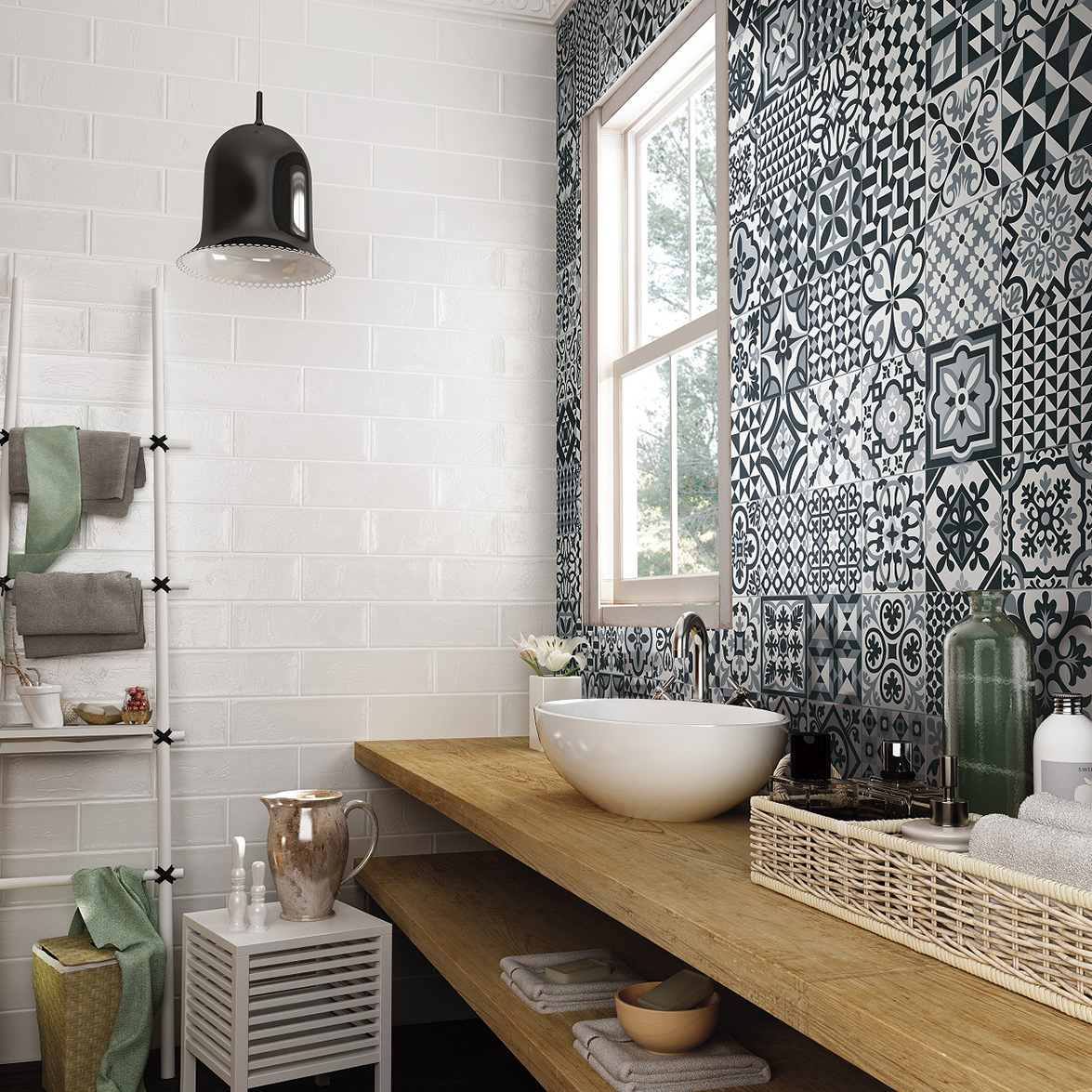 Heritage Black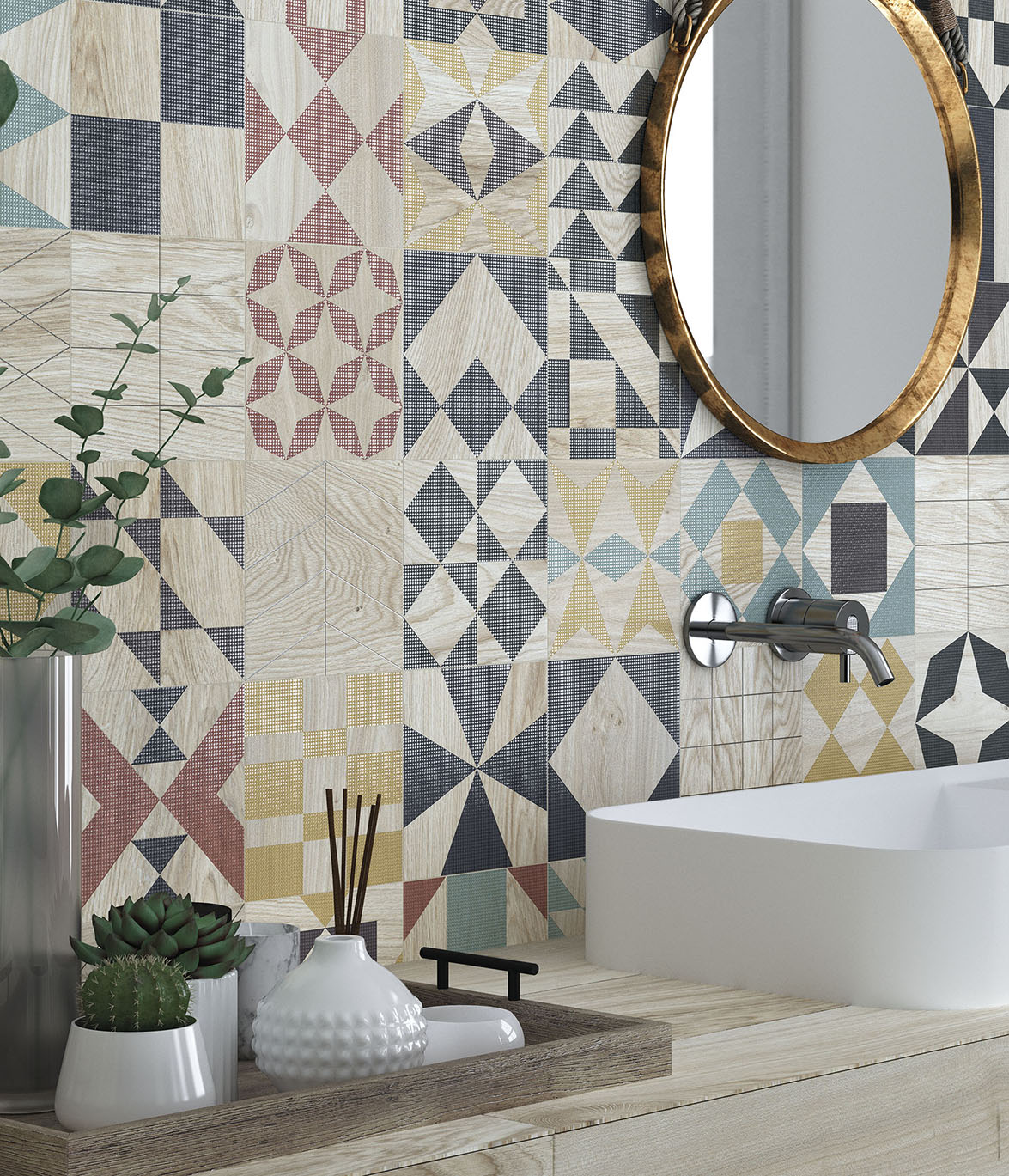 Kaleido Mix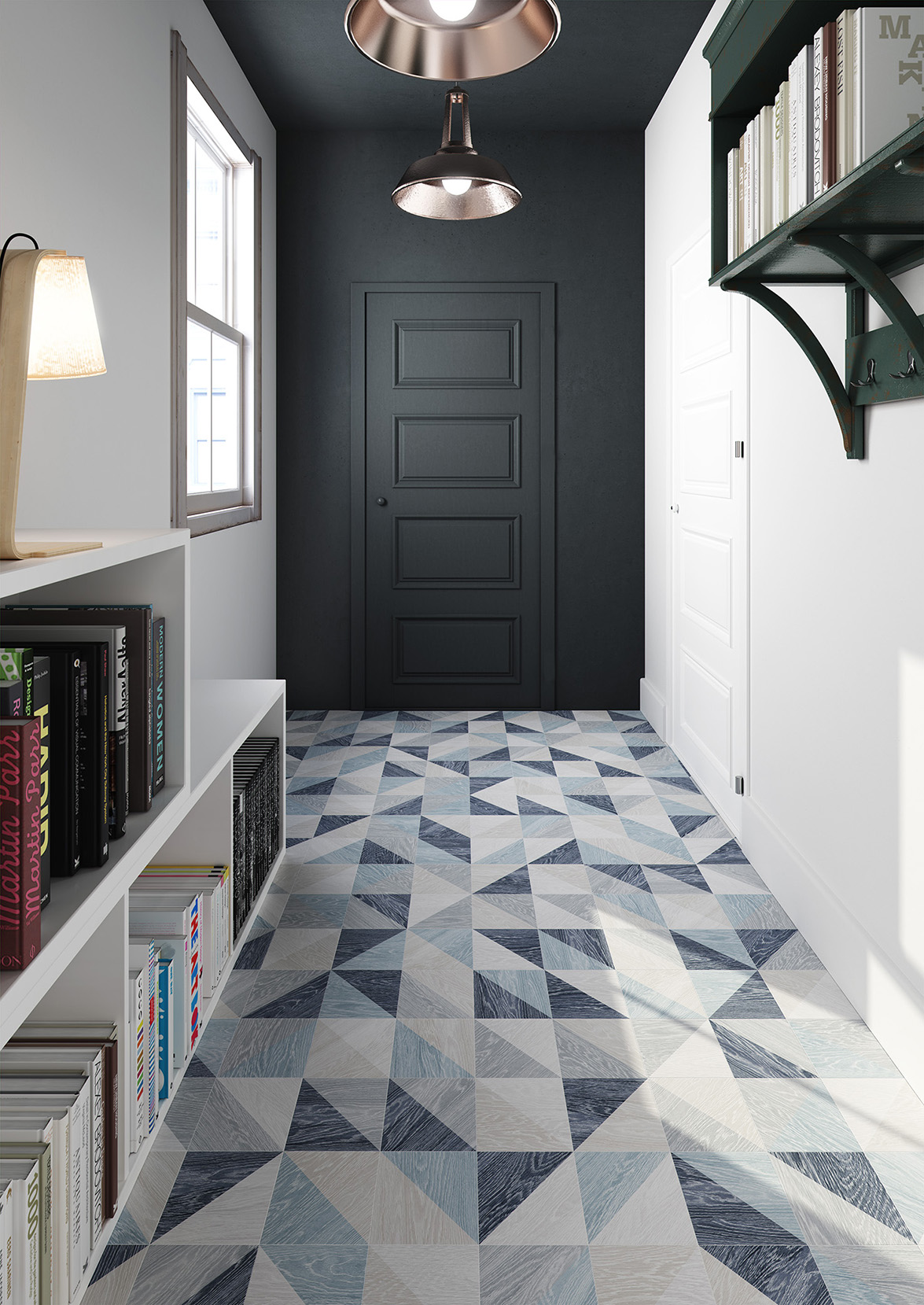 Melange Blue
Source: Gayafores
Top image: Grenier Grey Collection
Read more news related Gayafores published at Infurma
Visit the Gayafores website