Dainelli Studio introduces the new projects designed for Lema, Gallotti & Radice and Giorgetti
At the end of Milano Design City, the Milan based studio, Dainelli Studio, founded in 2007 by Marzia & Leonardo Dainelli, introduces the new projects designed for Italian compamies Lema, Gallotti & Radice and Giorgetti.

Maddix Lounge Armchair by Lema
The Maddix lounge armchair designed by Dainelli Studio for Lema tells the story of the beauty of living and natural materials like wood and leather. The soul of Maddix is indeed the fascinating dialogue between these two elements: the light wooden frame, with shaped profiles, supports the backrest in light hides.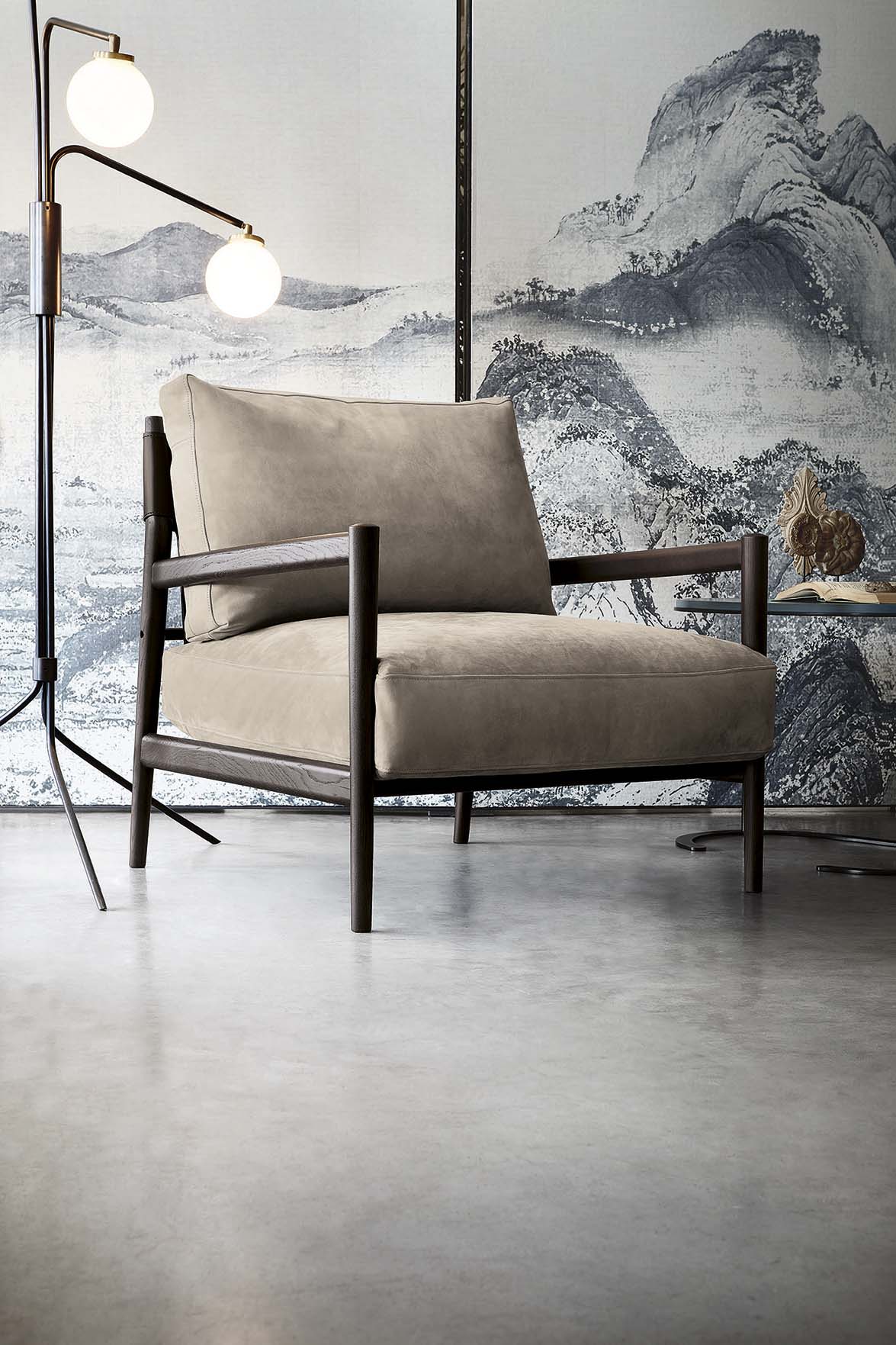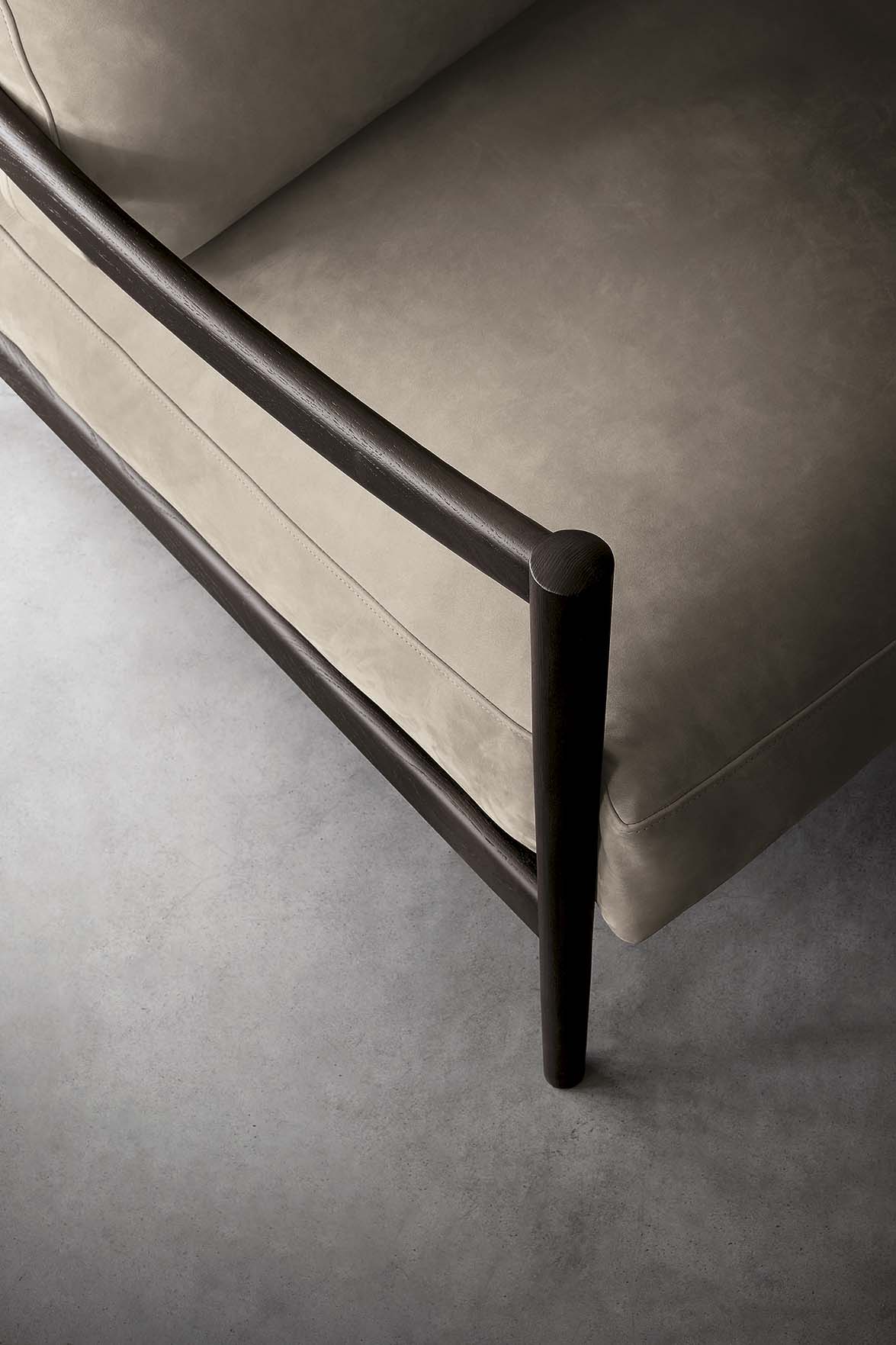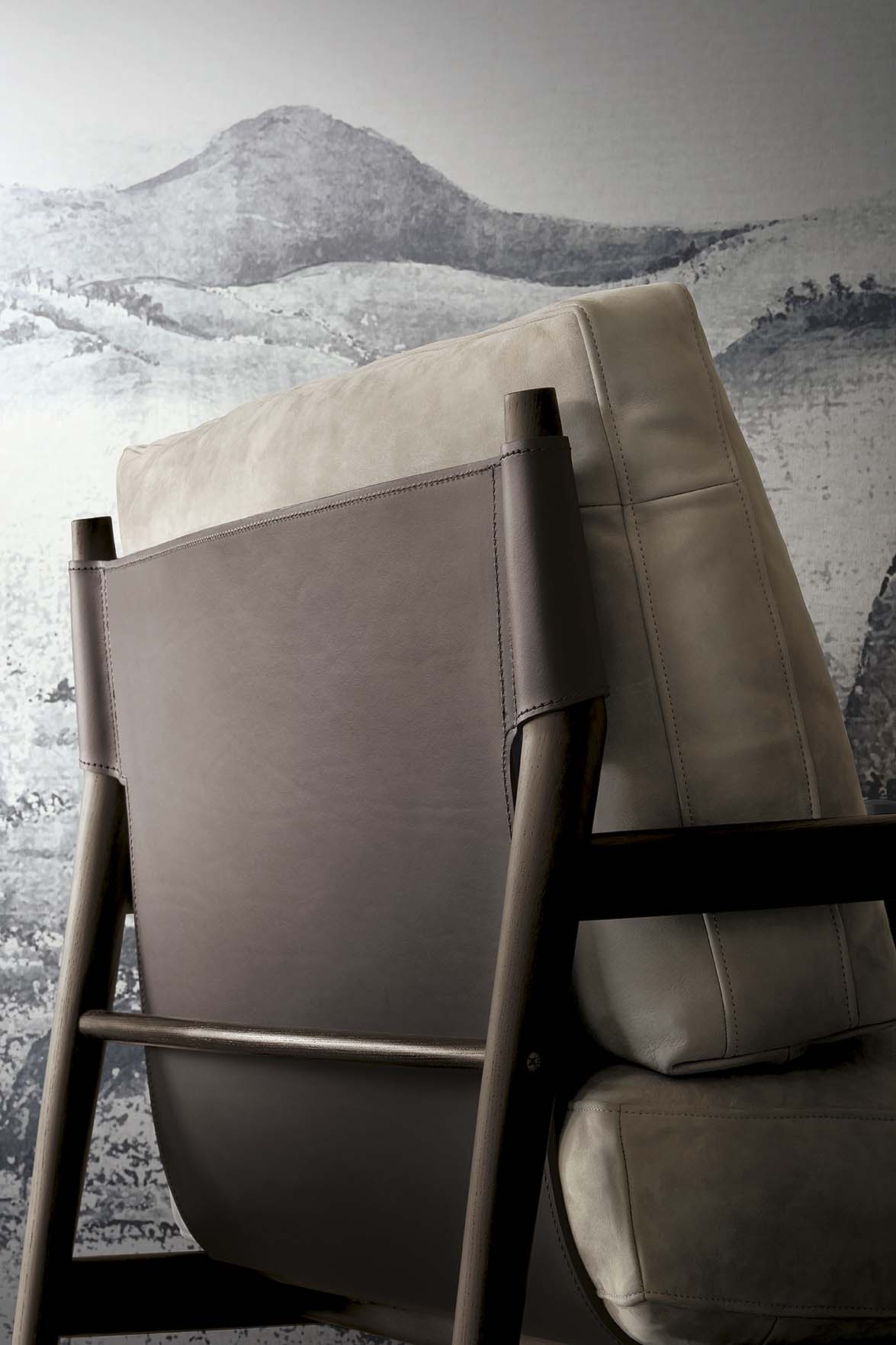 Elissa Sofa by Gallotti & Radice
Elissa sofa is a praise to oxymoron: rigorous comfort, understated show off, soft austerity. This projects interprets upholstery with clean lines and few essential curves. The band around the sofa perimeter shows a regal attitude, balanced by a measured and formal design, in satin brass or patinated bronze. Back and armrests make a whole U perimeter, interrupted by vertical sewing also resumed on the seat cushions.
The armrest, lead element and distinctive sign of this product, owes its peculiar shape to the architecture of the house of writer Giovanni Boccaccio, located close to Florence.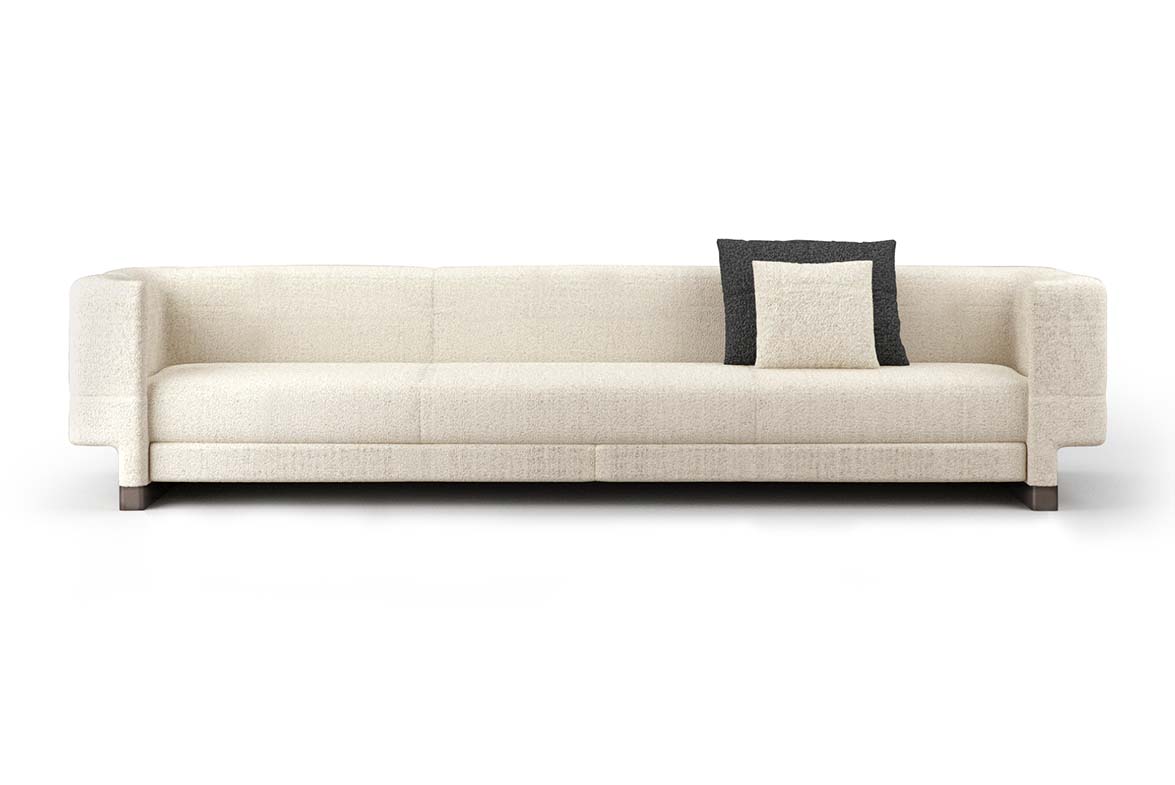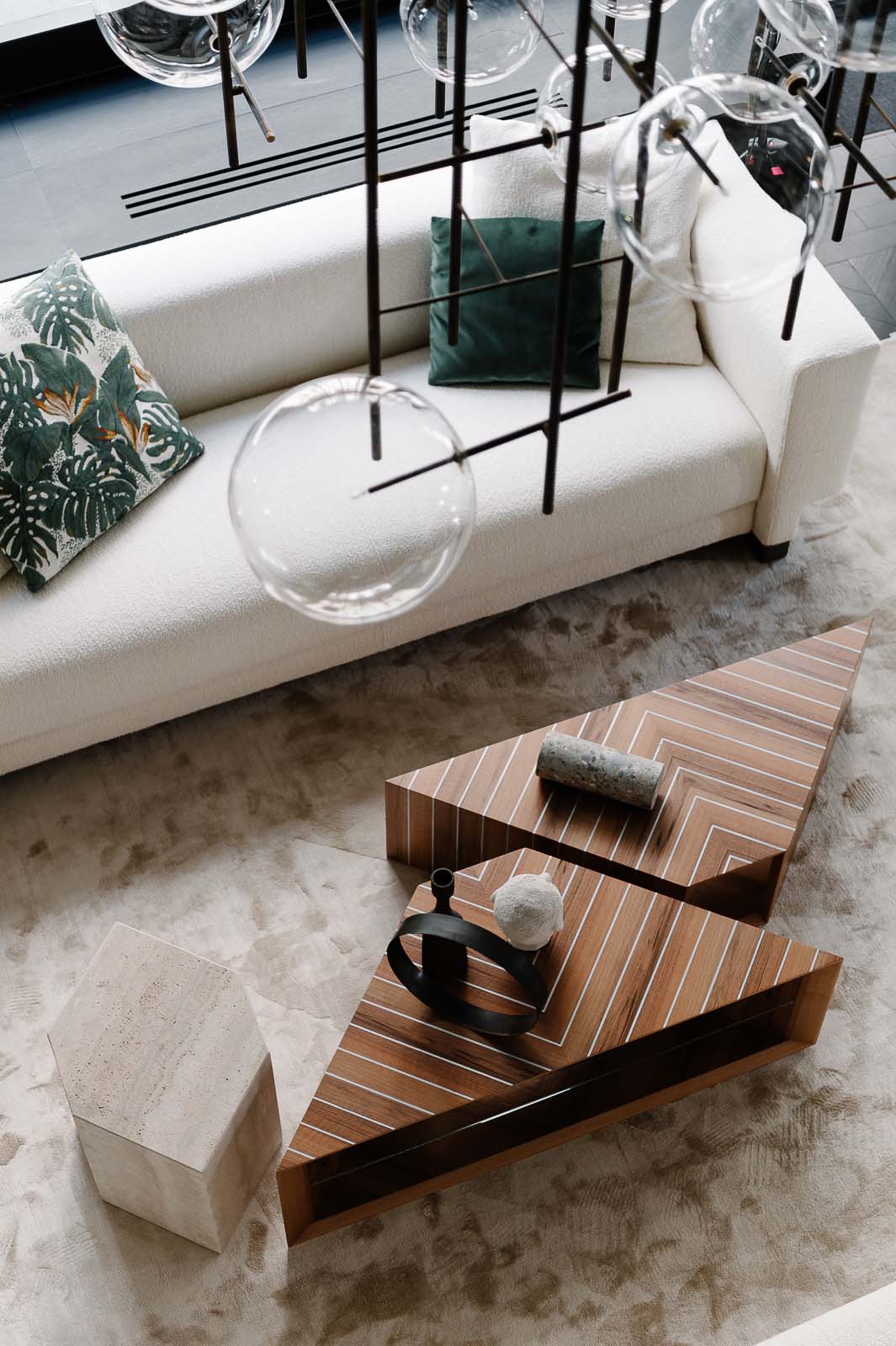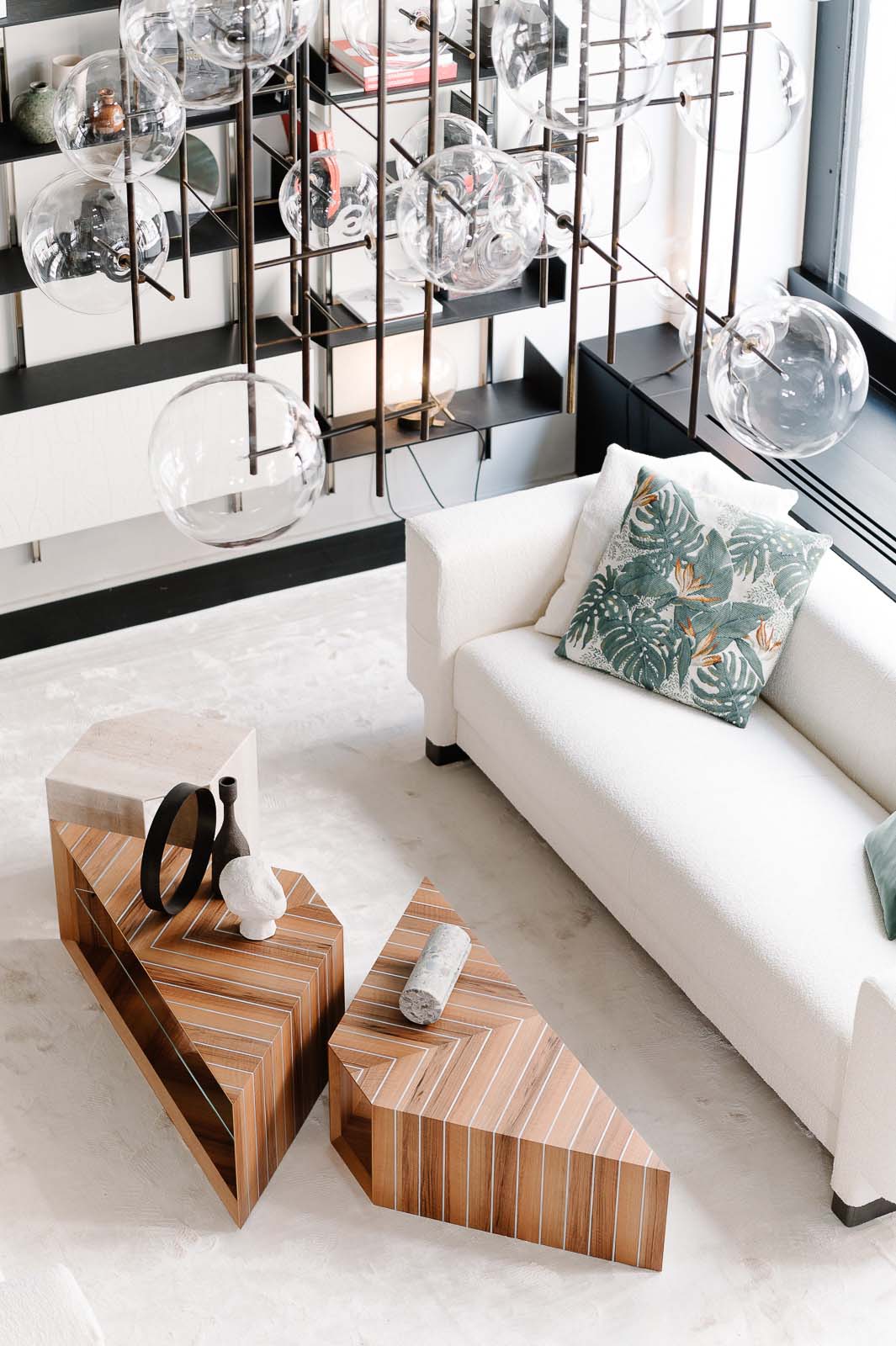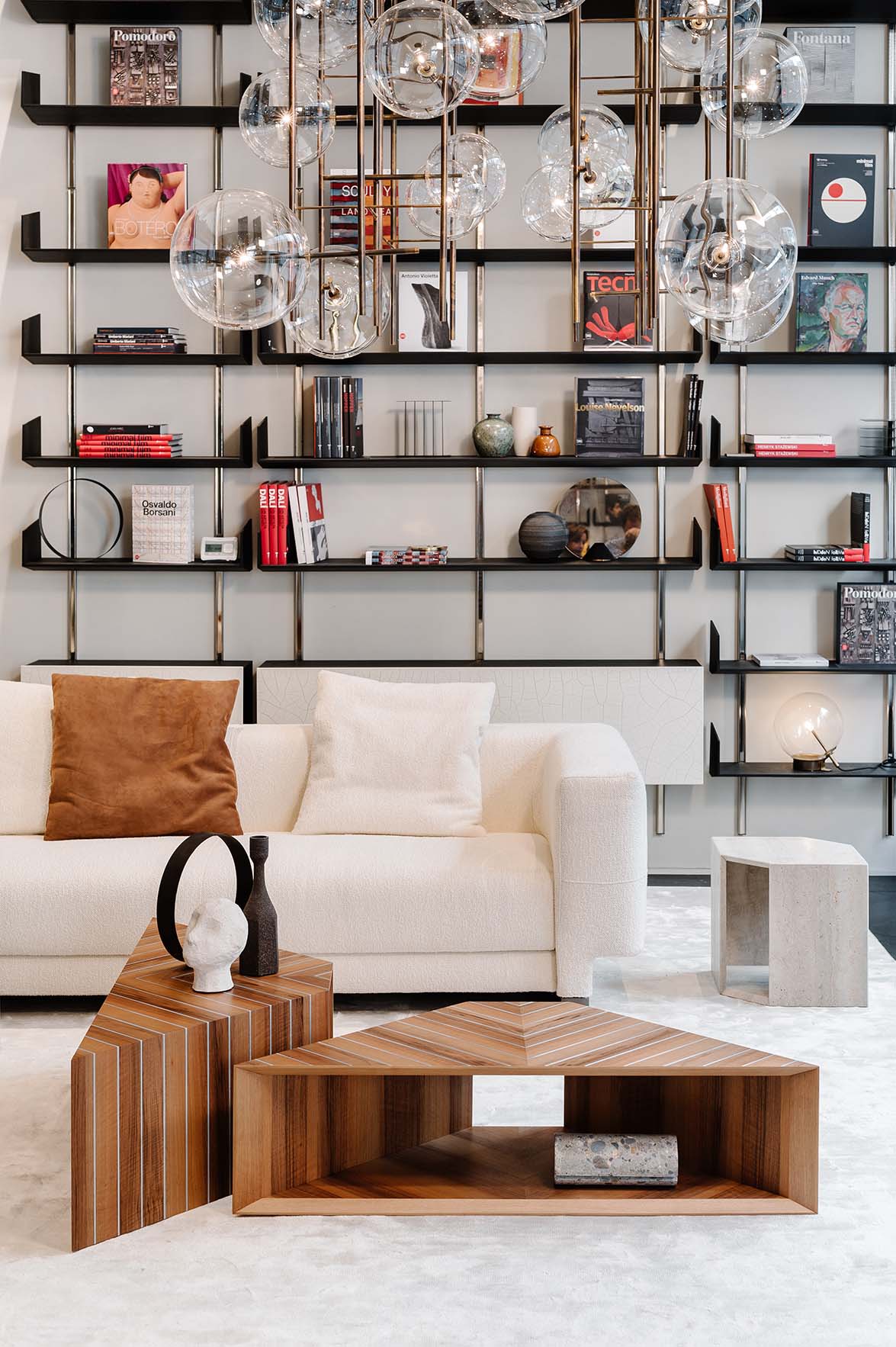 Amiral Mirror by Giorgetti
The Amiral collection designed for Giorgetti is enhanced with a new element, a multi-purpose object, which goes alongside the bookcase and the tables of the same family.
Mirror, coat rack and pocket emptier: the new Dainelli Studio project remains faithful to the stylistic features of the collection, with fluid shapes and a sensible use of wood and leather. The project, designed to the slightest details, carefully balances the use of materials and solids and voids, in a light object with a strong statement.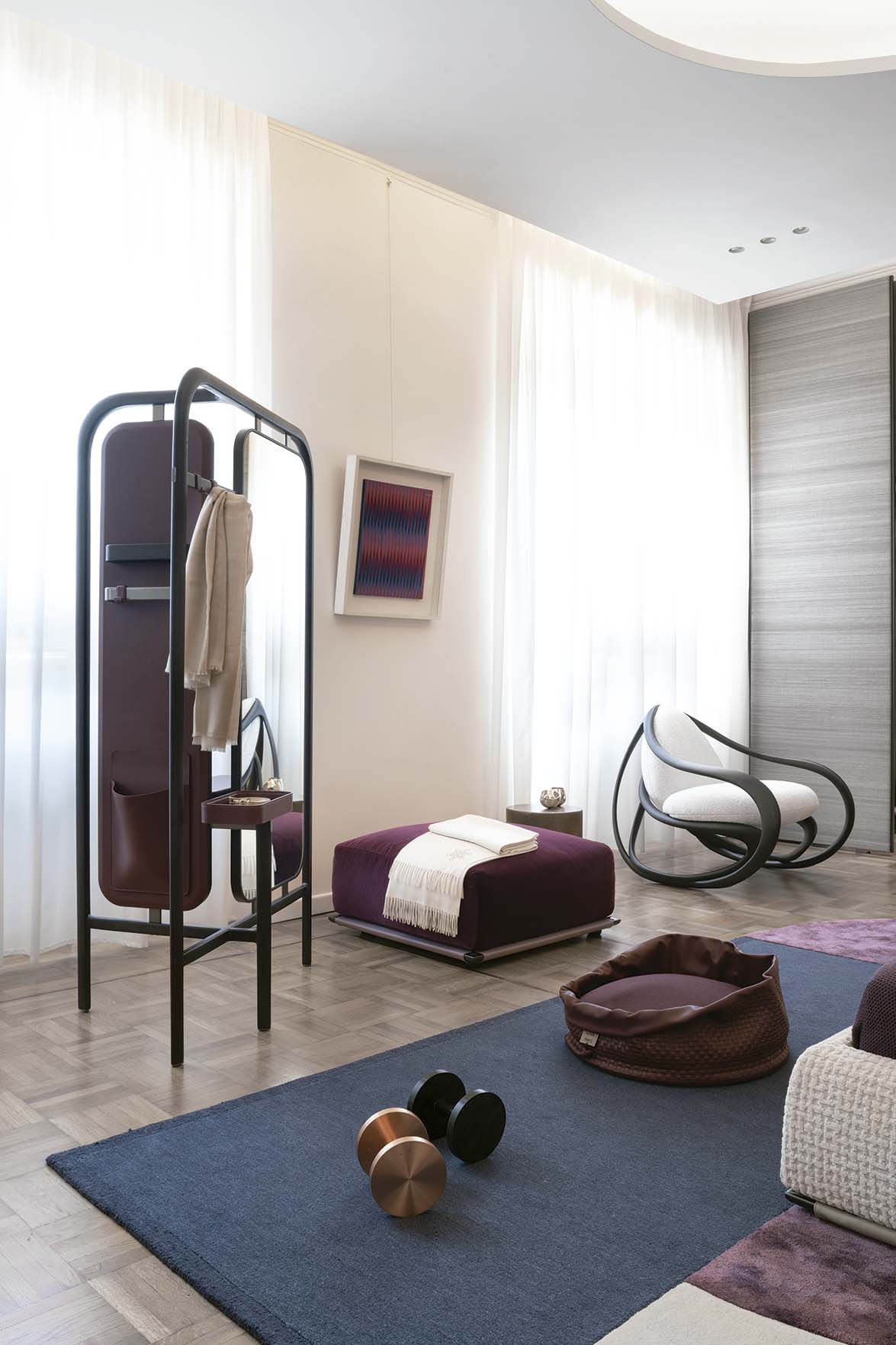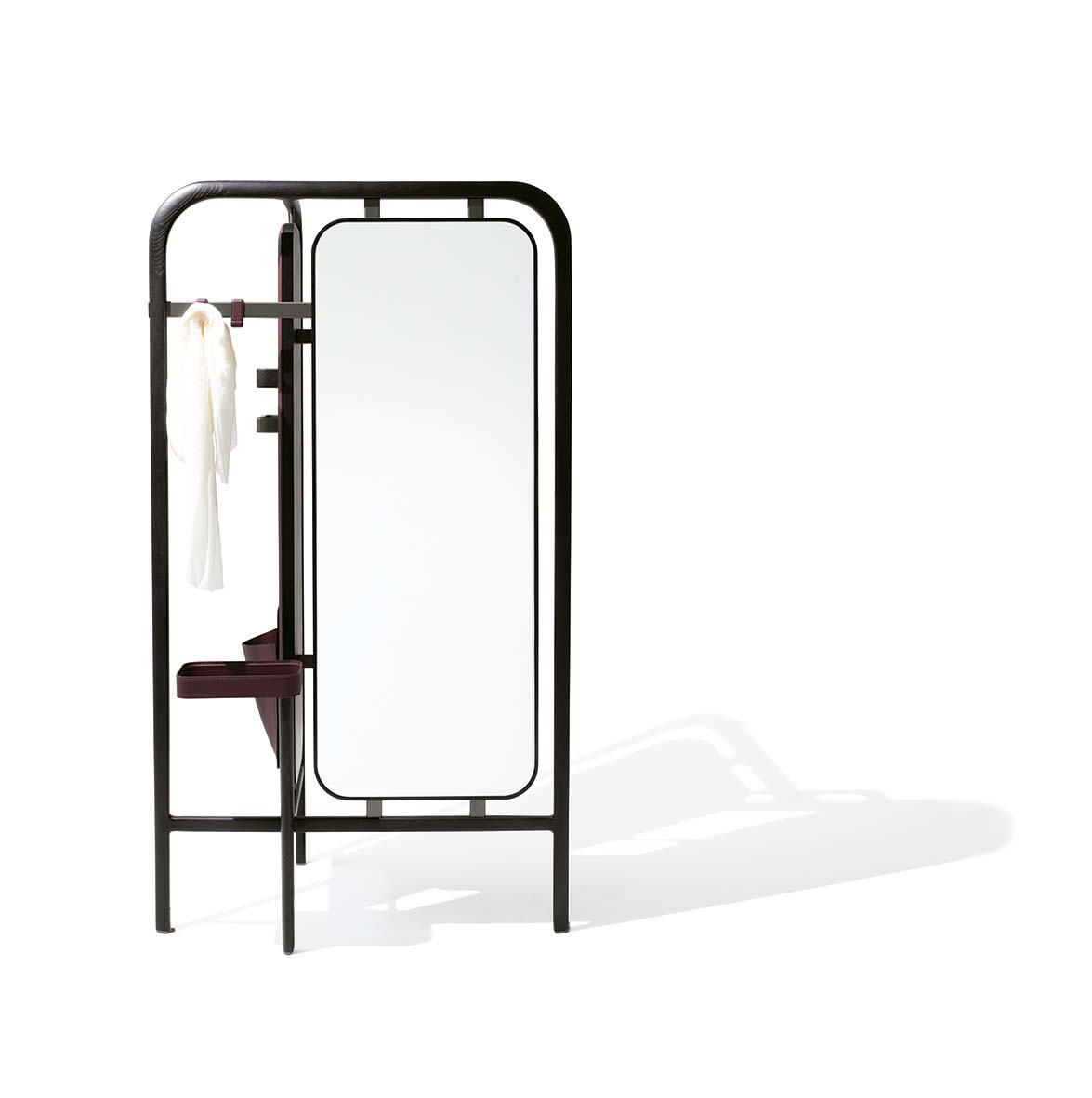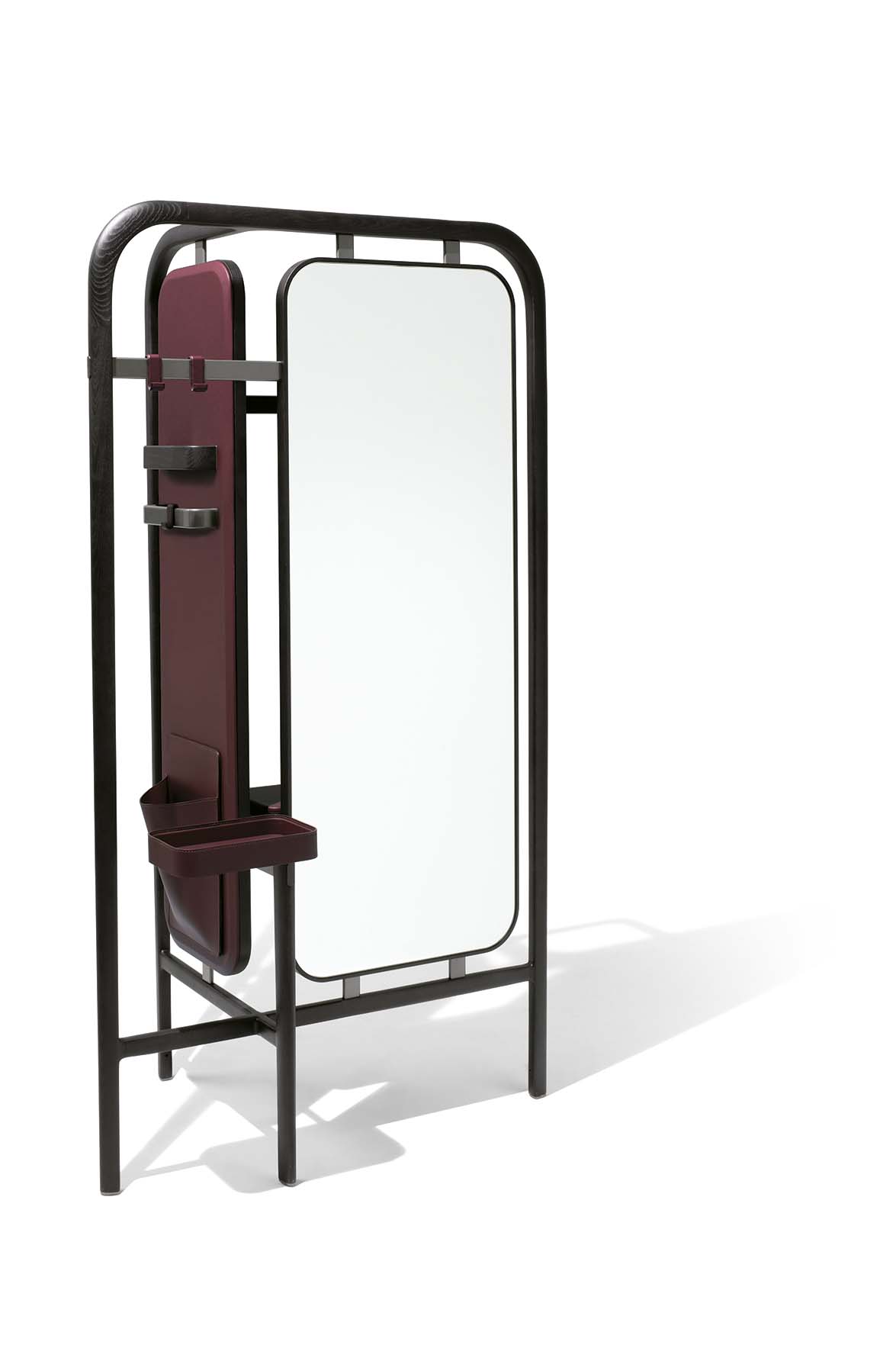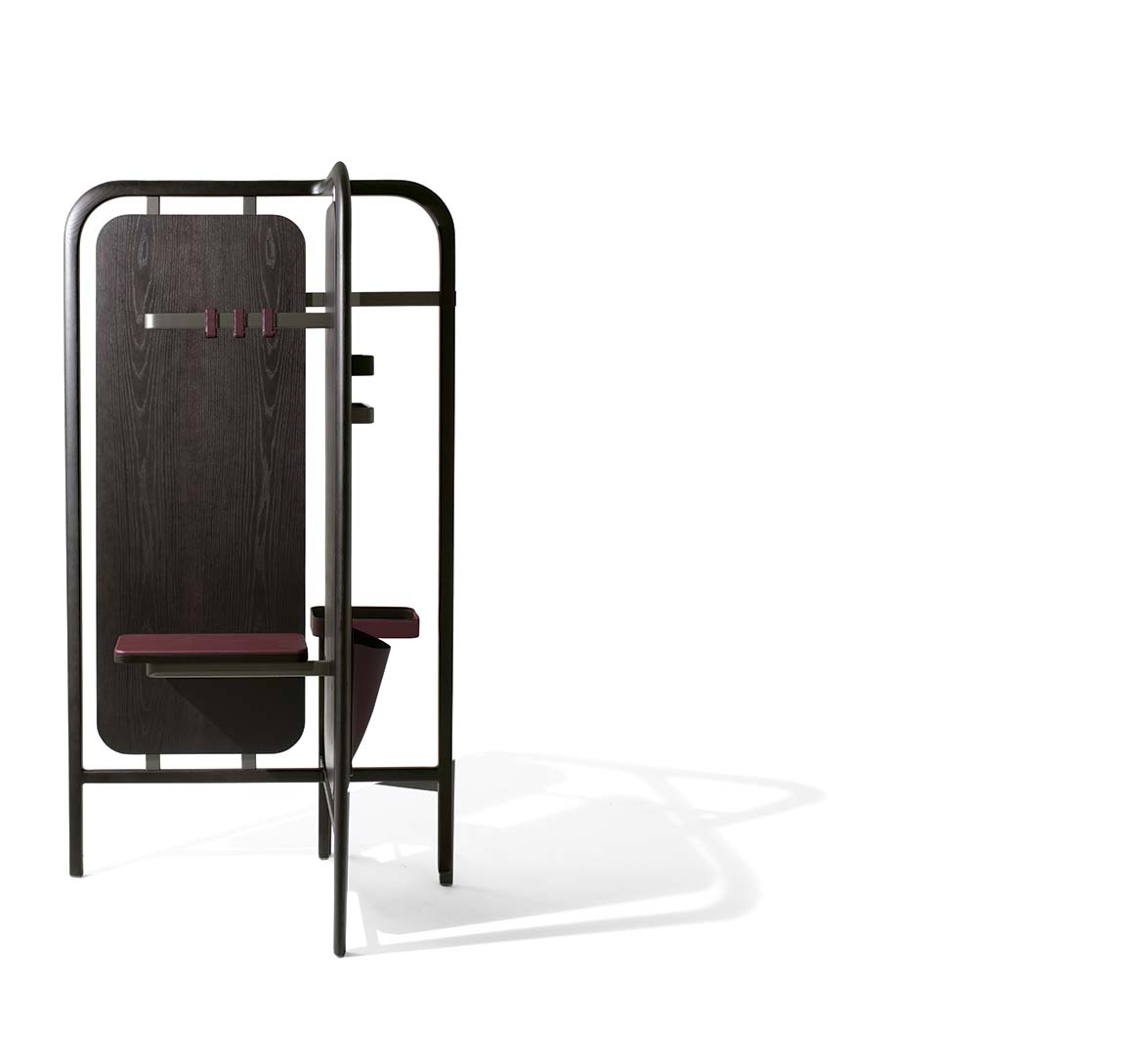 Source: Dainelli Studio
Visit the Dainelli Studio website