Functionality, simplicity and fun. These are the qualities that the three ladder models designed by Alegre Industrial Studio bring together for the Japenese company Katzden Architec LTD.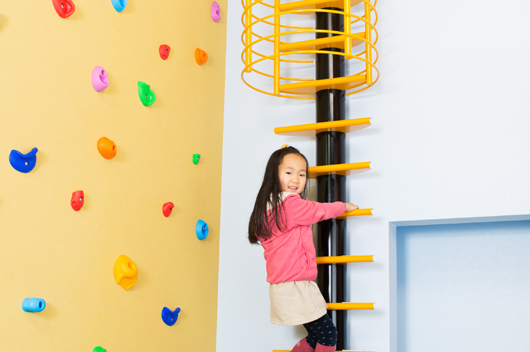 The ladders, for daily use in many Japanese households, give children access to the lofts, where they rest, play and enjoy. The high density of Japenese cities makes families forces families to make the most of the available space of their houses, including the higher parts where kids are aren't taken into account.
The company Katzden Architec LTD, specialized in metallic processes, was looking for a new concept for ladders. Despite the long trajectory in its design and fabrication, this product had been overlooked so far, due to its auxiliary service to access the loft of the house. However, the use that kids had of this place of play and rest was the starting point to give them a new purpose, something more approachable and funnier.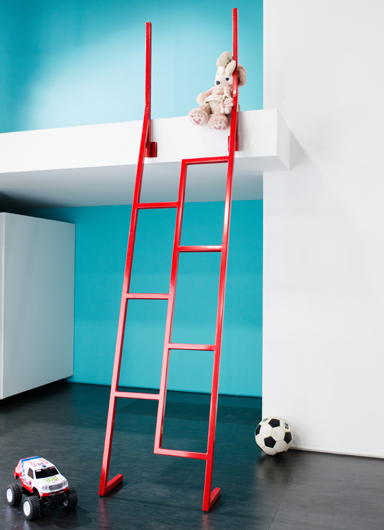 Thus, Alegre Industrial Studio, with a long trajectory in the design of playgrounds and specific furniture for this field, has designed three stairs models which combine the strictest safety measures with the designs that are the most fun with which, apart from giving kids access to their rest areas, they can play and have fun.
Snake
Snake is a multicolor double set of ladders with a fun design aimed at children. This double set, heightened by the chromatic two-tone of the stairs, allows the improvement of the ergonomics and creates double tube rungs which offer a continuity, providing a safer ascension for your children, avoiding corners and edges, which can harm their bare feet.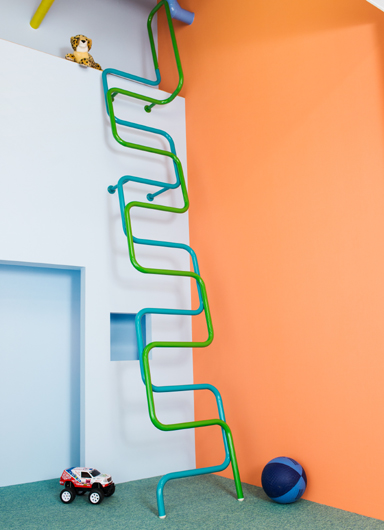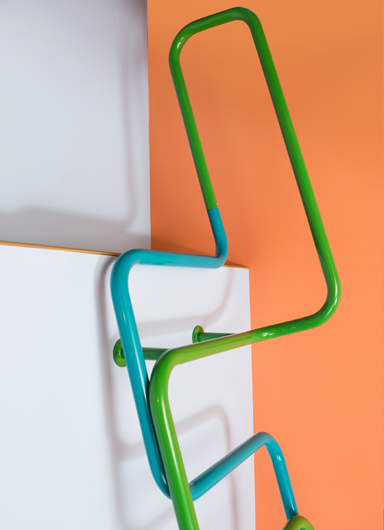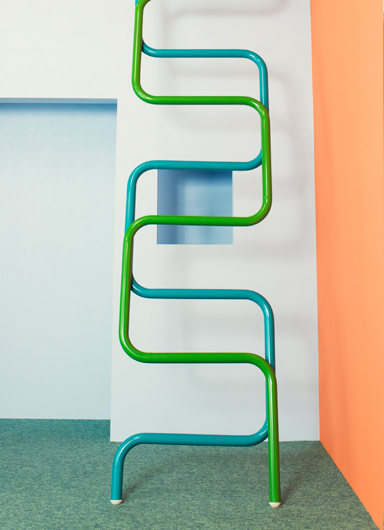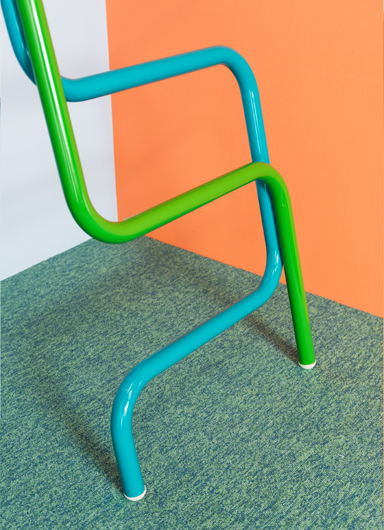 Square
Square is a minimalist model of high decorative value which breaks away from the traditional composition of aligned rungs. It is a more decorative model which tries to not mark the space. It has a geometrical design and a uniform colour which creates a texture in the shape of a net or a mesh. In order to optimize the safety of this model, a banister has been added at the top to improve fastening, which prevents falling off the loft.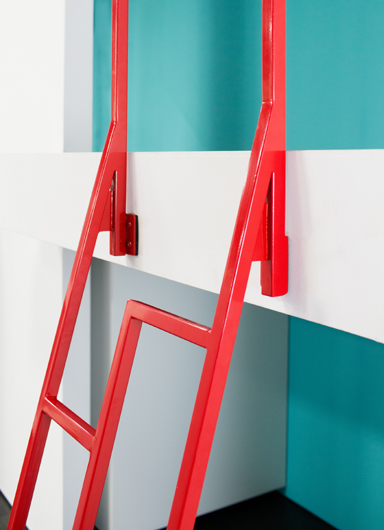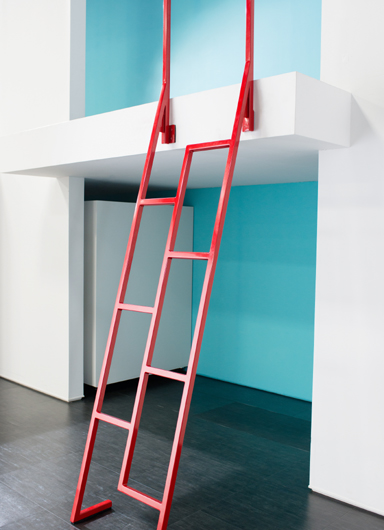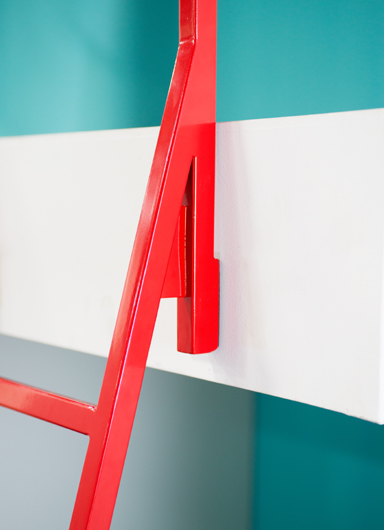 Tube
The Tube design is the product that has emerged from an ongoing search of top safety. The top has been designed to prevent falling backwards, apart from being a game for the kids. The structure has allowed the design of a vertical ladder which complies with all applicable children's product safety rules. The rungs, with fastenings in each of the steps, have footings for feet and hands with a plastic finish.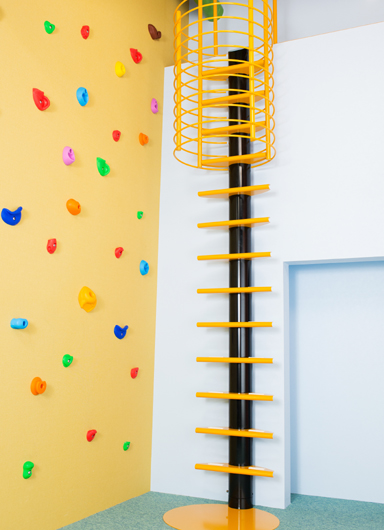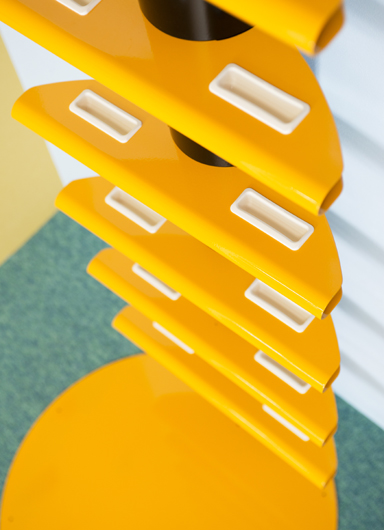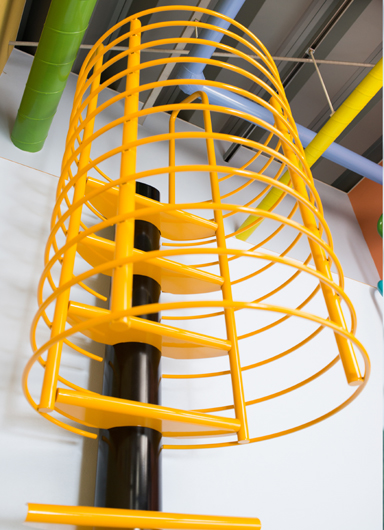 Information and images by courtesy of Alegre Industrial Studio
Read more news related Alegre Industrial Studio published at Infurma
Visit the Alegre Industrial Studio website
Visit the Katzden Architec LTD website