Tailor-made solutions by TUBES for a former barn transformed into Henge's "house"
Located in in the heart of renowned Prosecco wine land (Treviso), where a barn once stood you will now find HENGE's "house" as its owners - Paolo Tormena, CEO of the Italian furniture manufacturer Henge, and his partner and brand architect Isabella Genovese - like to call it
Inside this space, which started out as a residence and is now also an experience-focused showroom for the HENGE brand, Tubes took advantage of a great opportunity to express its know-how. The eleven tubular radiators that distinguish the settings with a calibrated presence and harmonious shapes were made specifically with the possibility of using the GVR (remote connection valve assembly). The result is a game of geometric contrasts that liaise with the other elements.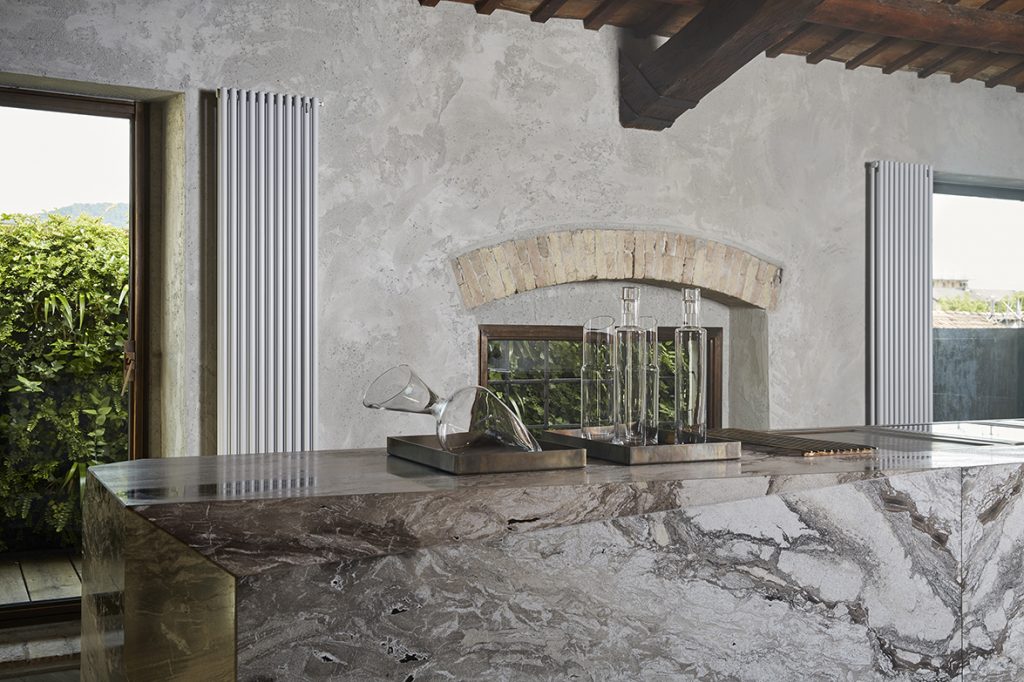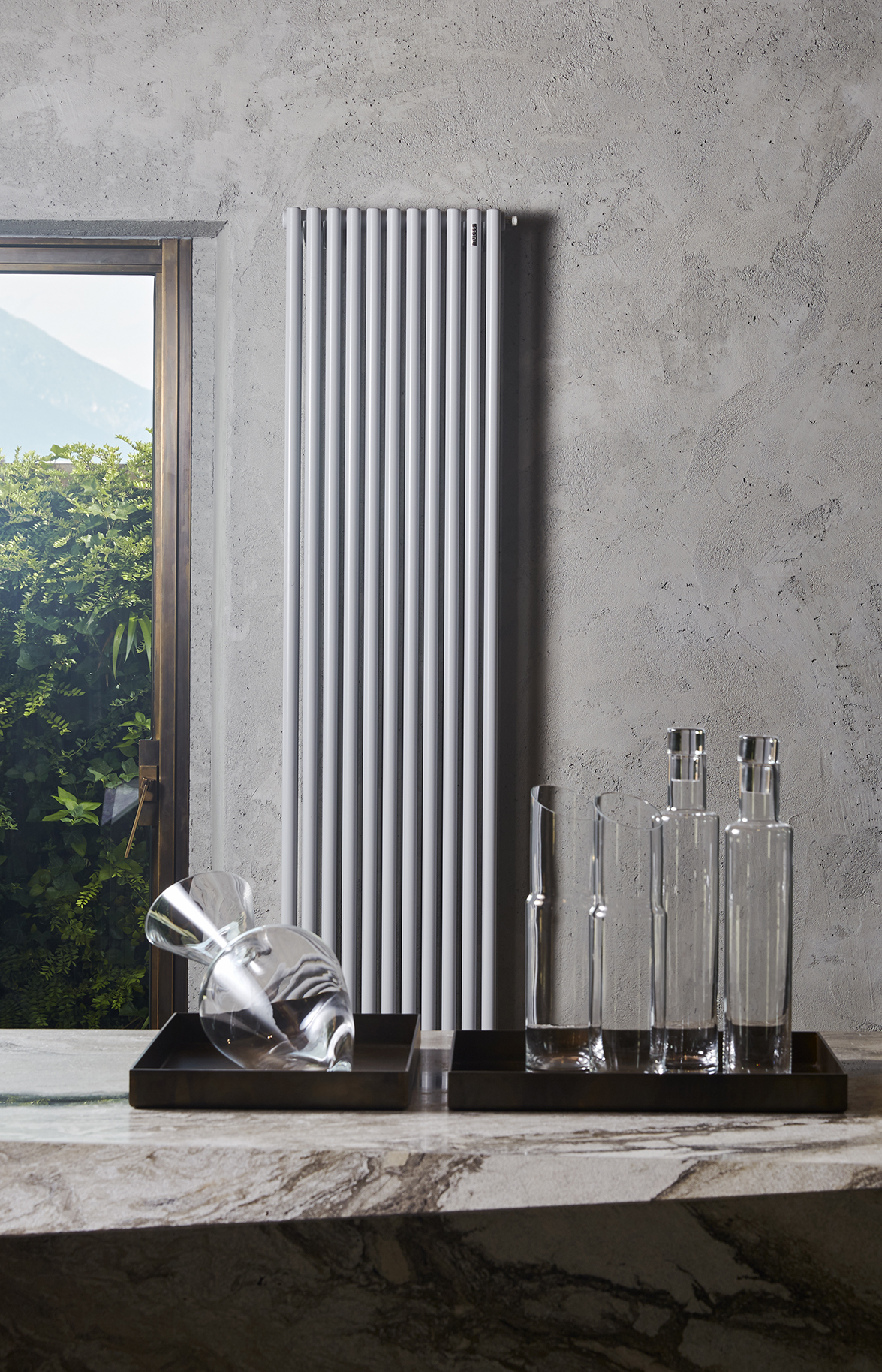 Located on the banks of the river Soligo, amid the hills which produce the famous Prosecco north of Treviso, HENGE's "house" is in fact a wooden loft in a converted 17th Century barn which was refurbished while respecting the original location.
The project was in the hands of architect Massimo Castagna, artistic director of HENGE.
The house, which is not a conventional cube but instead an open-plan sloping loft, is also used by its owners to welcome customers and ensure they experience the HENGE world by interacting with it.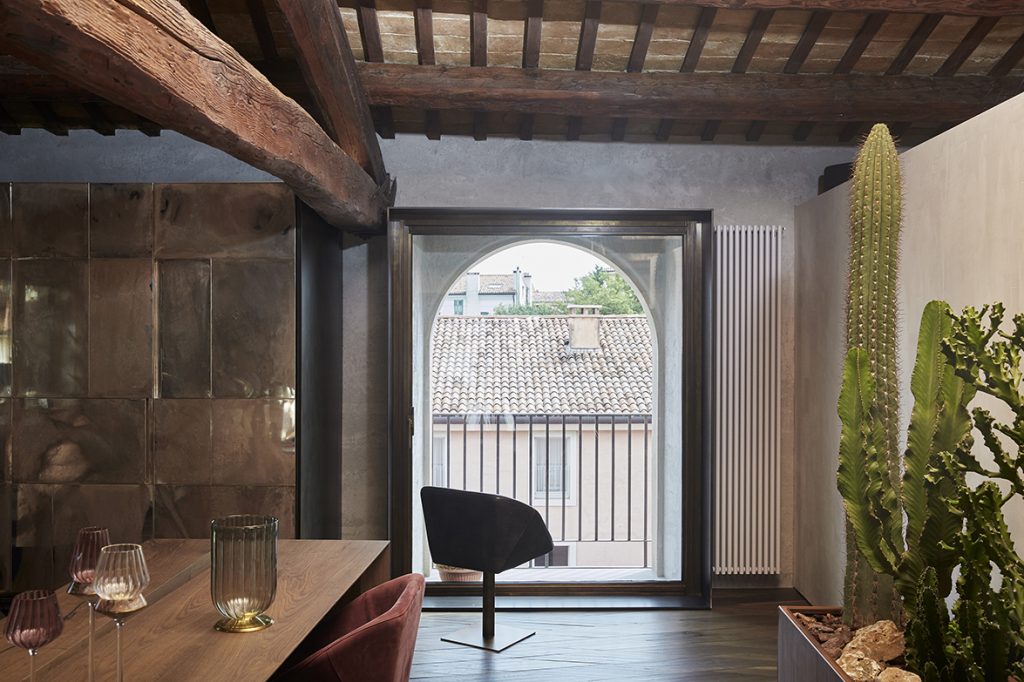 Tubes radiators stand out with character among the wooden trusses and the bare beams, burnished brass panels and original Palladian windows. A distinguishing feature of the product, which was selected from the Basic collection by Tubes and then customised for this project, is the outstanding clean-cut styling, achieved thanks to the absence of valves, which are generally present in this line of radiators. This modification was possible thanks to a specific welding process devised by the Tubes Research and Development department, in order to move the connectors to the back.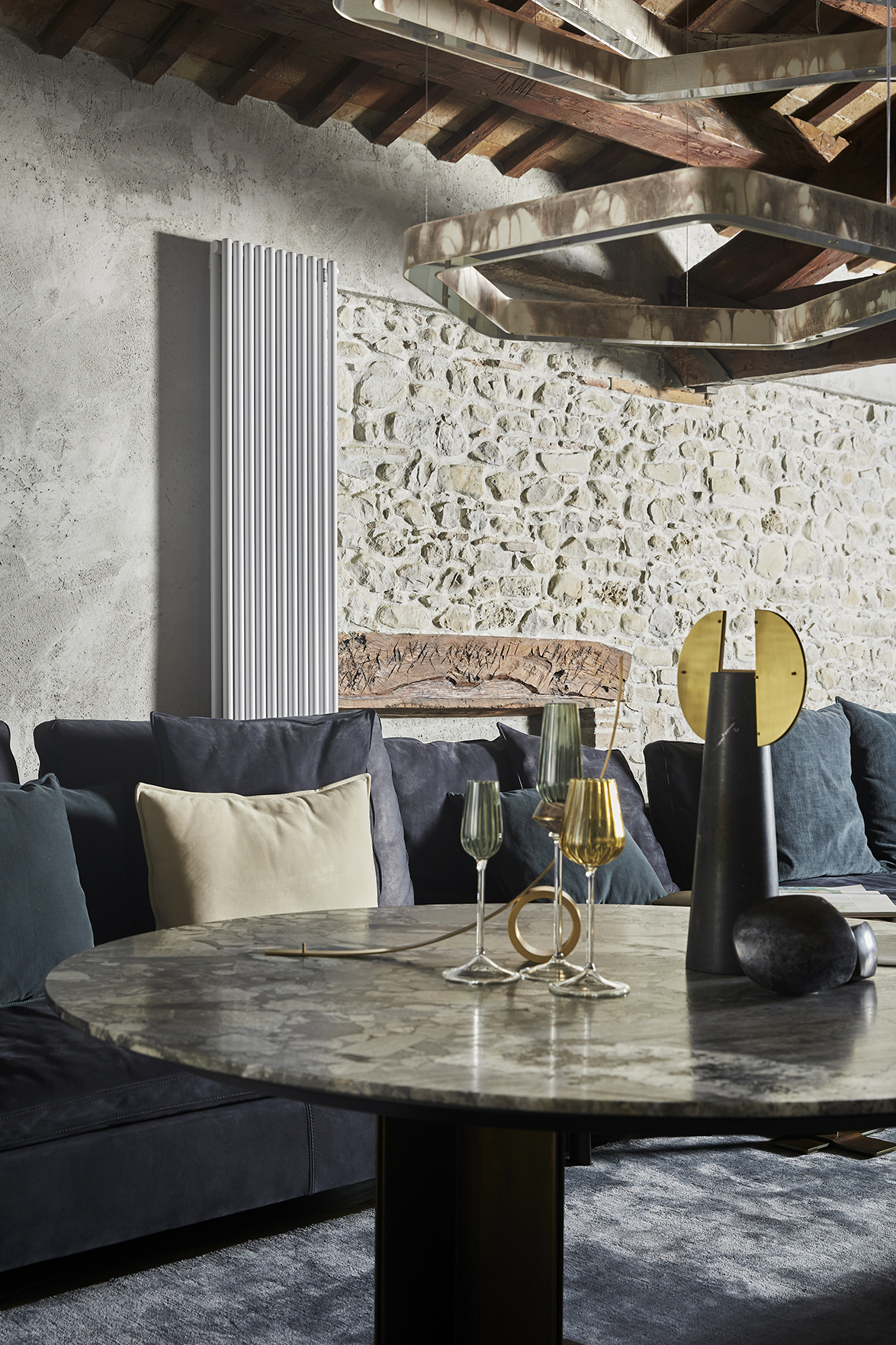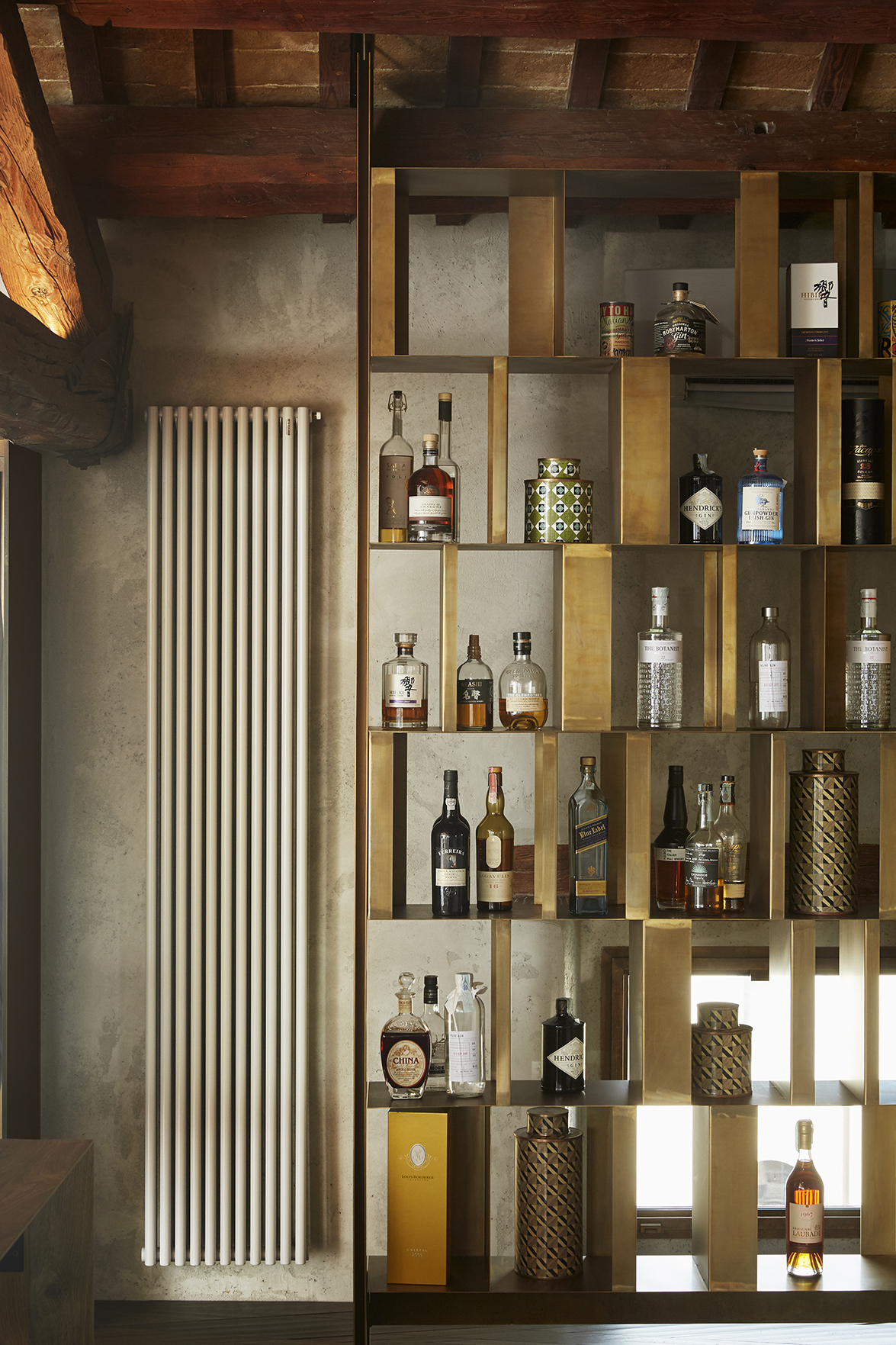 Architect Castagna selected Tubes because the brand was able to find a tailor-made solution to accommodate the customer's requirements. The idea was to have a double tubular radiator without any visible valves. A radiator that in its simplicity would be able to blend in seamlessly with its sophisticated surroundings packed with details. The brand demonstrated its ability to accommodate a special request with a bespoke study and tailor-made production.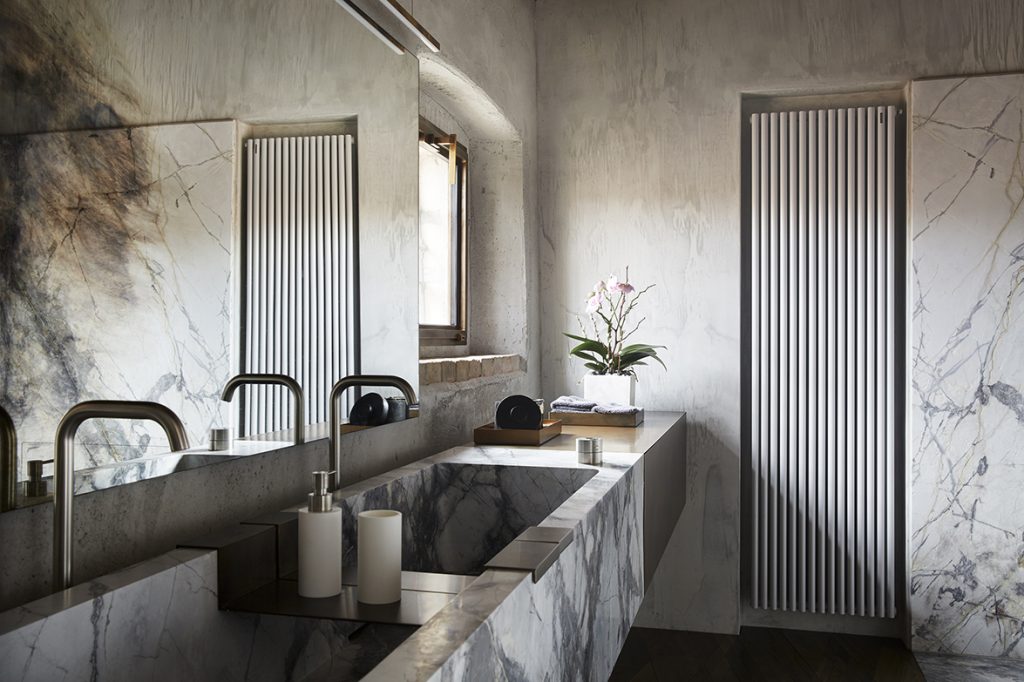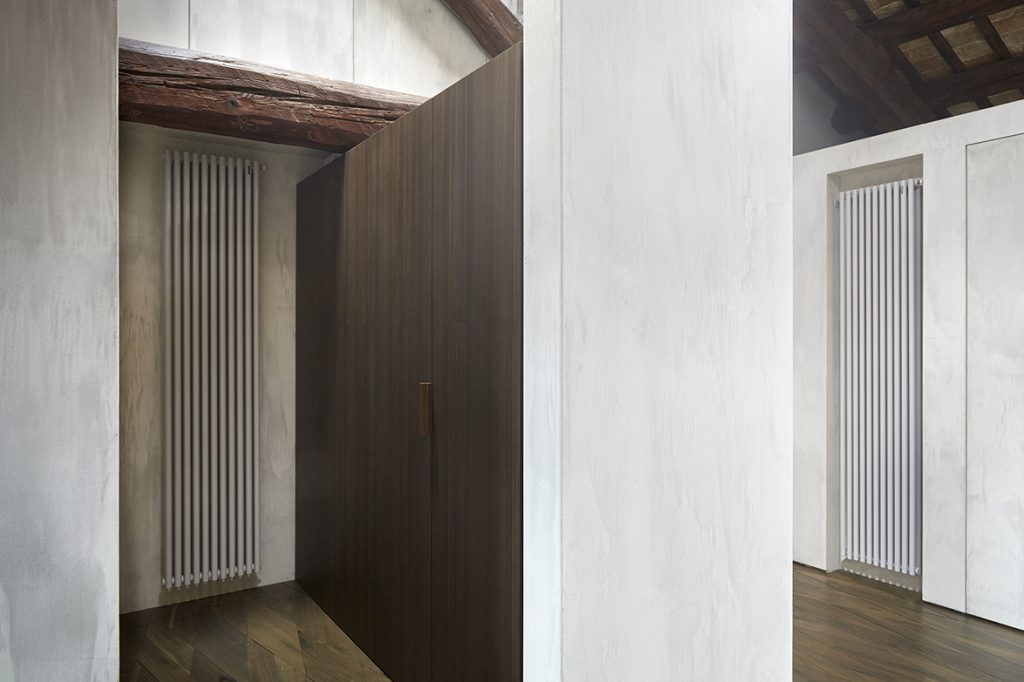 Source: TUBES RADIATORI
Photos: Federico Marin
Read more news related Tubes Radiatori published at Infurma
Visit the Tubes website