García Requejo and Germiled have been recognized with the Silver IDA Design Awards in the category: Industrial and Life Sciences Design-Safety, as well as the Bronze IDA Design Awards in the category: Illumination-Special Purpose Lighting, both awards for the N-27-DUO Light.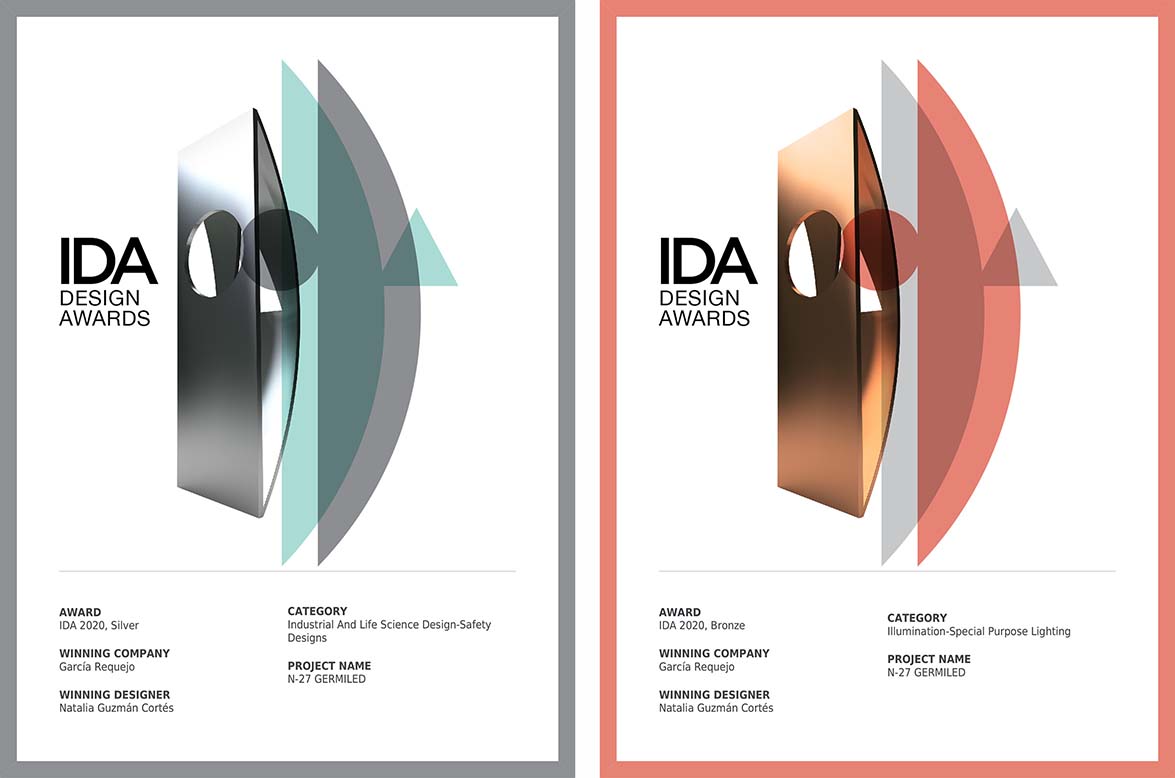 N-27-DUO Light was born during the Coronavirus crisis, due to the demand by society to be able to have a much more reliable disinfection option in their homes and also in work areas.
Currently, there are many germicidal lamps on the market that help with this task; however, they do not have all the necessary measures so that the user and animals are completely safe. As most of these do not have a presence detector, they can cause damage if they are not used in the correct way. N-27 DUO Light is not only a germicidal lamp, but also in its design it was sought to have a normal table lamp function, so a LED halo was integrated into the design. It was designed to be a minimalist and organic lamp so that it could be mimicked in any space and that it did not have the appearance of all the germicidal lamps that are currently on the market.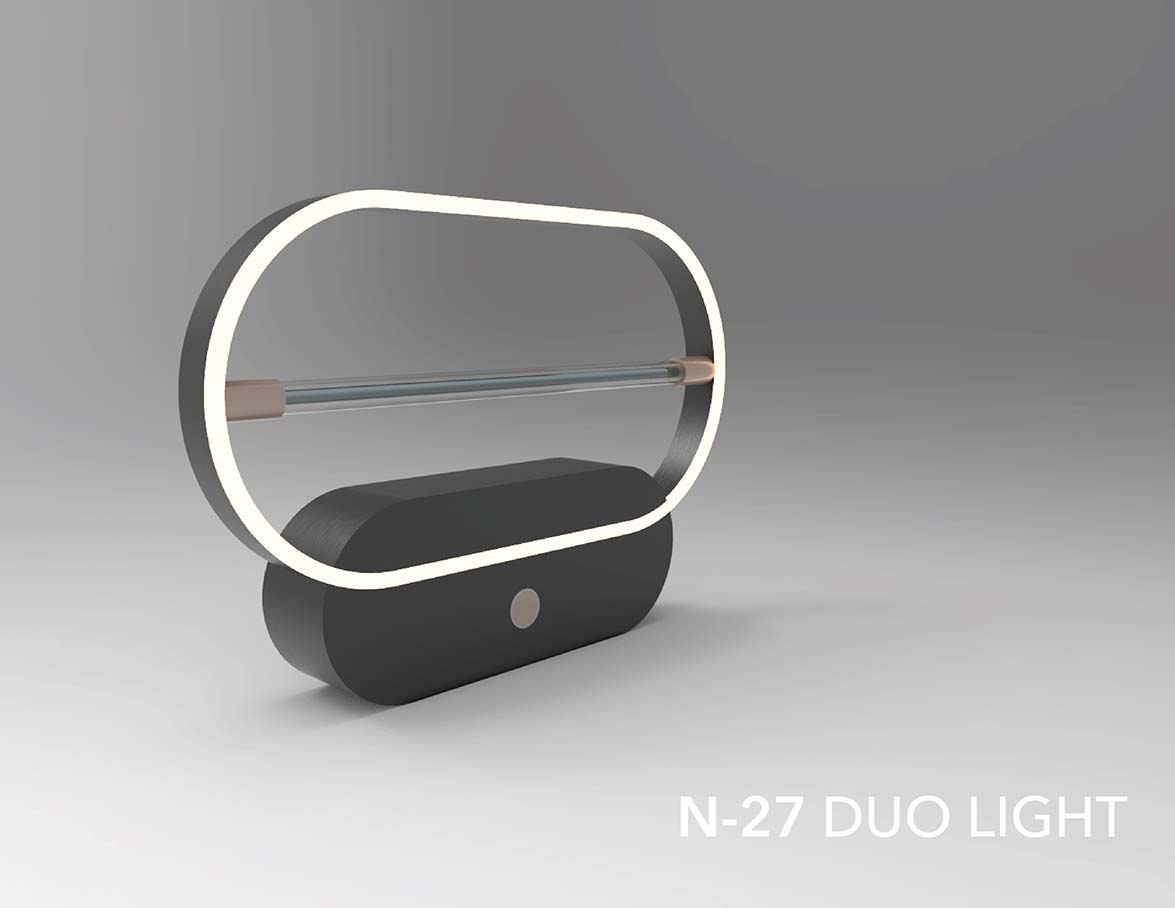 Germicidal lamps have been used for years; however, during these last months they have become the main focus of researchers, as a possible solution not only for coronavirus, but also for possible future pandemics. The way we live will change forever, and both public and private spaces will have to be disinfected to avoid existing and future diseases infections.
Germicidal lamps are introduced as a perfectly adapted solution to our daily life. That's why, adapting the industrial UV-C lamps to smaller and more manageable models will be the first step to achieve prevention in homes, offices and small businesses.
The lamp is designed with LED technology + UVC light technology (UVC Tube - 15 W)
Case is designed in metal, and has a presence detector at the bottom, which automatically turns off when it detects movement. The design is perfectly integrated in a very organic way. This duality is important in the products because of the fact that they are not conceived to fulfill a single function. It also means that there is less waste at the end of their life cycle.
TECHNICAL ASPECTS - UVC DISINFECTION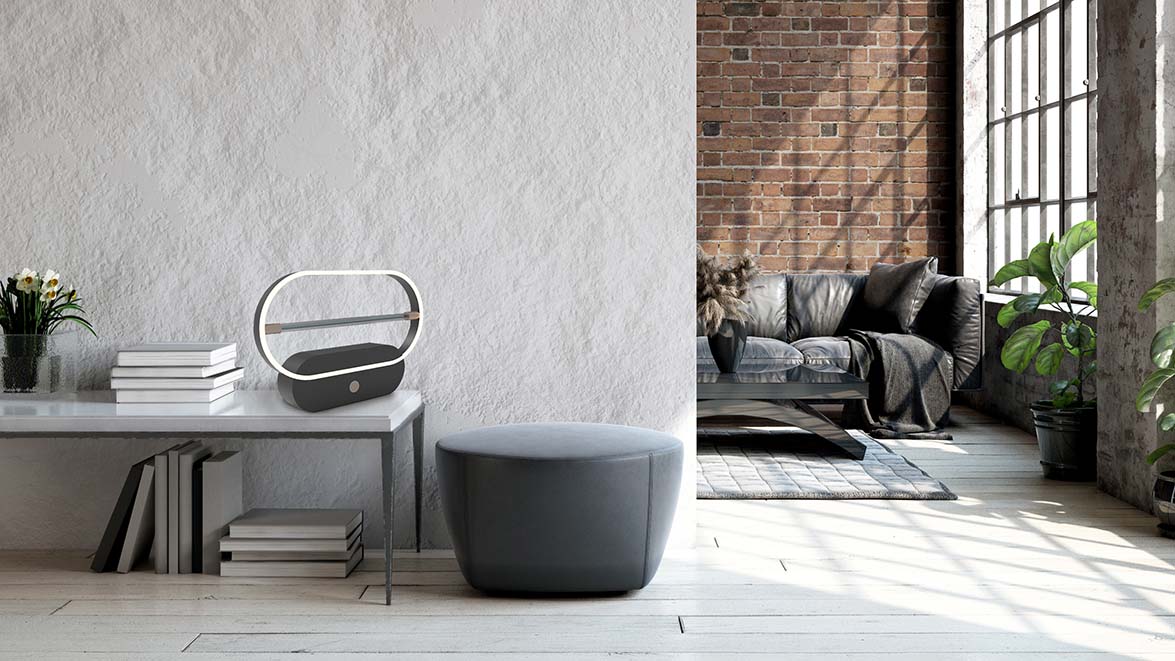 The ultraviolet (UV) light applied to the disinfection of water, air and surfaces is based on the effect of the short-wave stripe (UV-C), achieved through artificial UV sources such as mercury lamps. Currently, the company CANDELABRO, S.L. is researching and developing light emission by LED diodes that produce the type of optical radiation applicable to disinfection.
The IUVA (International Ultraviolet Association) is a non-profit organization aimed at the development and advancement of UV technology;to help resolve microbiological threats towards public health and the environment. This association, based on research data and empirical evidence, maintains that UVC disinfection technologies are efficient and applicable to reduce transmission of COVID-19 and SARS G-2.
UV radiation constitutes the fringe of the electromagnetic spectrum located between 280 and 315nm. However, the use as a germicide, according to all scientific, medical and technical studies, is limited to UV-C (200-280nm).
According to the IUVA, UV disinfection can help to inactivate the transmission of COVID-19 through equipment capable of emitting in the UV-C wavelength.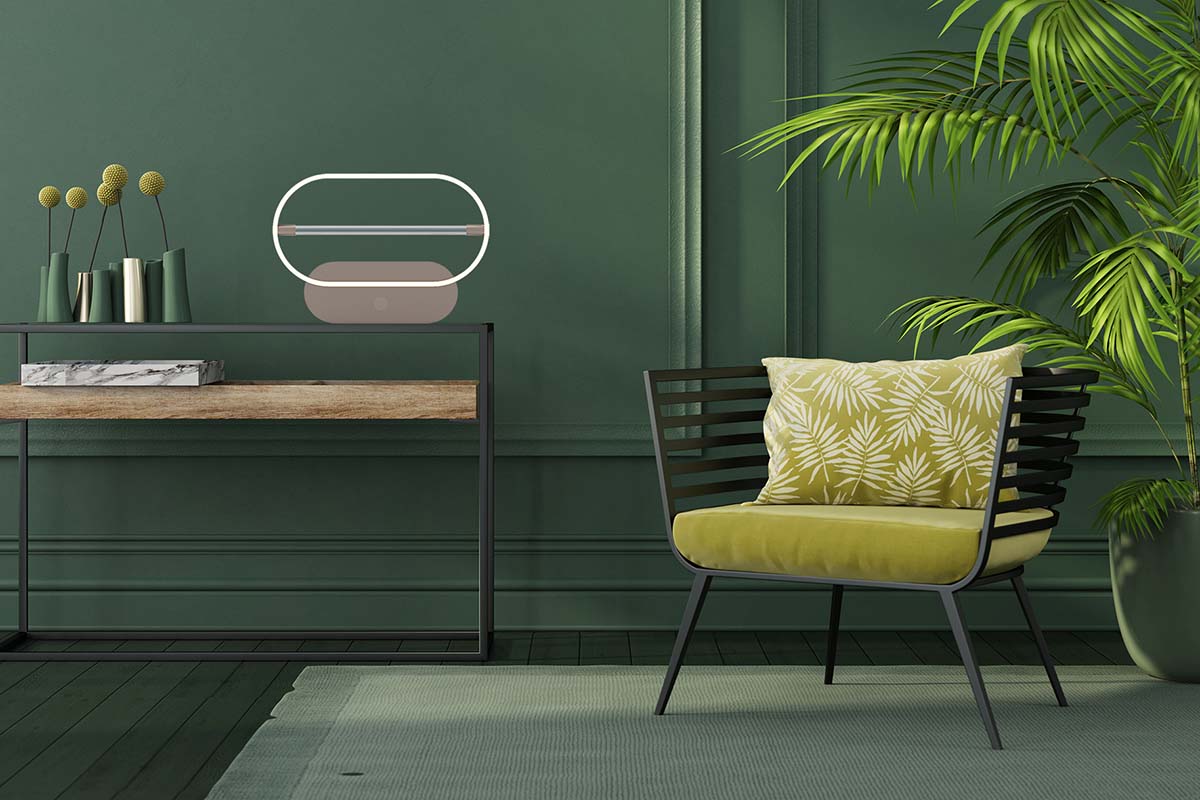 Source: García Requejo
Read more news related Garica Requejo published at Infurma
Visit the García Requejo website
Visit the García Requejo sheet at Infurma