Viccarbe goes outside with SOLAR, the first collection for outdoor, designed by Marc Krusin
The SOLAR table is the disruptive andout-of-the-box vision of the Spanish furniture company, which leads to new collaborative models for both indoor and outdoor
The company Viccarbe, Príncipe Felipe Award to Business Excellence in Design, specialized in manufacturing contemporary furniture for singular spaces, launches SOLAR, the first collection of the brand thought both for exterior and interior spaces. A new disruptive table concept conceived by the British designer Marc Krusin.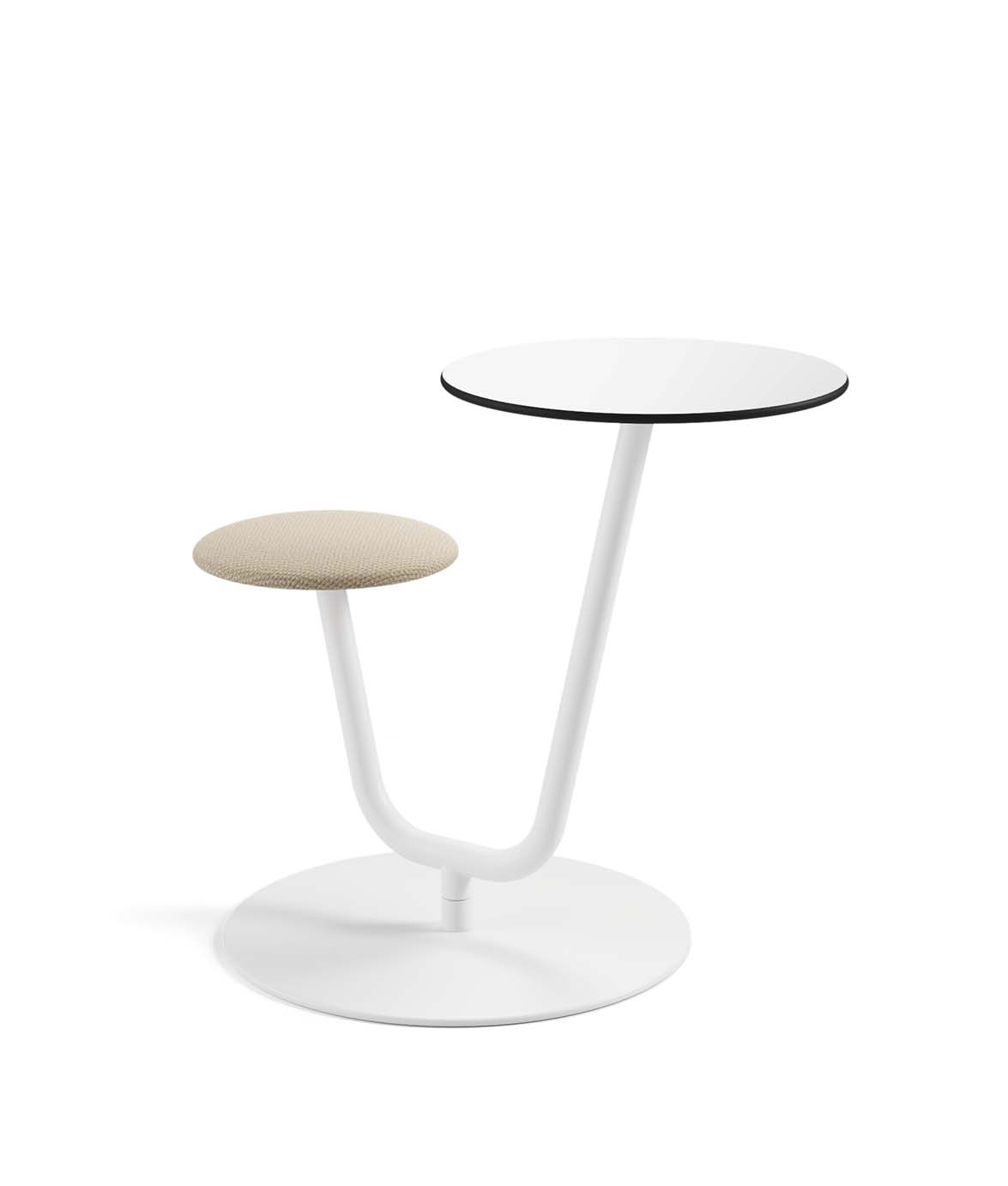 The crisis caused by the coronavirus has led to new ways of collaboration, and at the same time has acted as a moment of inspiration for designers, to bring new solutions and ways to work with easeno matter the location.
SOLAR is formed by a swivel table with an integrated seat, rotating according to the user's requirements when needing to move towards a co-worker or when demanding a dose of sunshine, as an elegant sunflower, to rejuvenate and switch off after several hours inside. The table enhances collaboration but also privacy in any environment, both interior and exterior.
The structure is made of metal for both versions. For the indoor edition, the tabletop is available in oak finish or compact, with a seat that can also be compact or upholstered. For outdoor, the tabletop is offered only in compact, and the seat can also be compact or upholstered in any of our outdoor fabrics. The table includes a small hook, located below the tabletop, so users can always keep their belongings at sight distance. SOLAR revolutionizes spaces and privacy, being a very practical piece for educational centers, offices, public spaces, and restaurants, among others.
Marc Krusin
"SOLAR raised as best projects do: the idea blooms unexpectedly upon you. Suddenly, I visualized myself designed it and thinking how much I was enjoying it. At first glance it is fun and appealing, but whilst you use it, you find out it is extremely comfortable as well as practical. I admire its sculptural beauty and the kinetic energy emanating from its two discs floating on air, rotating around themselves."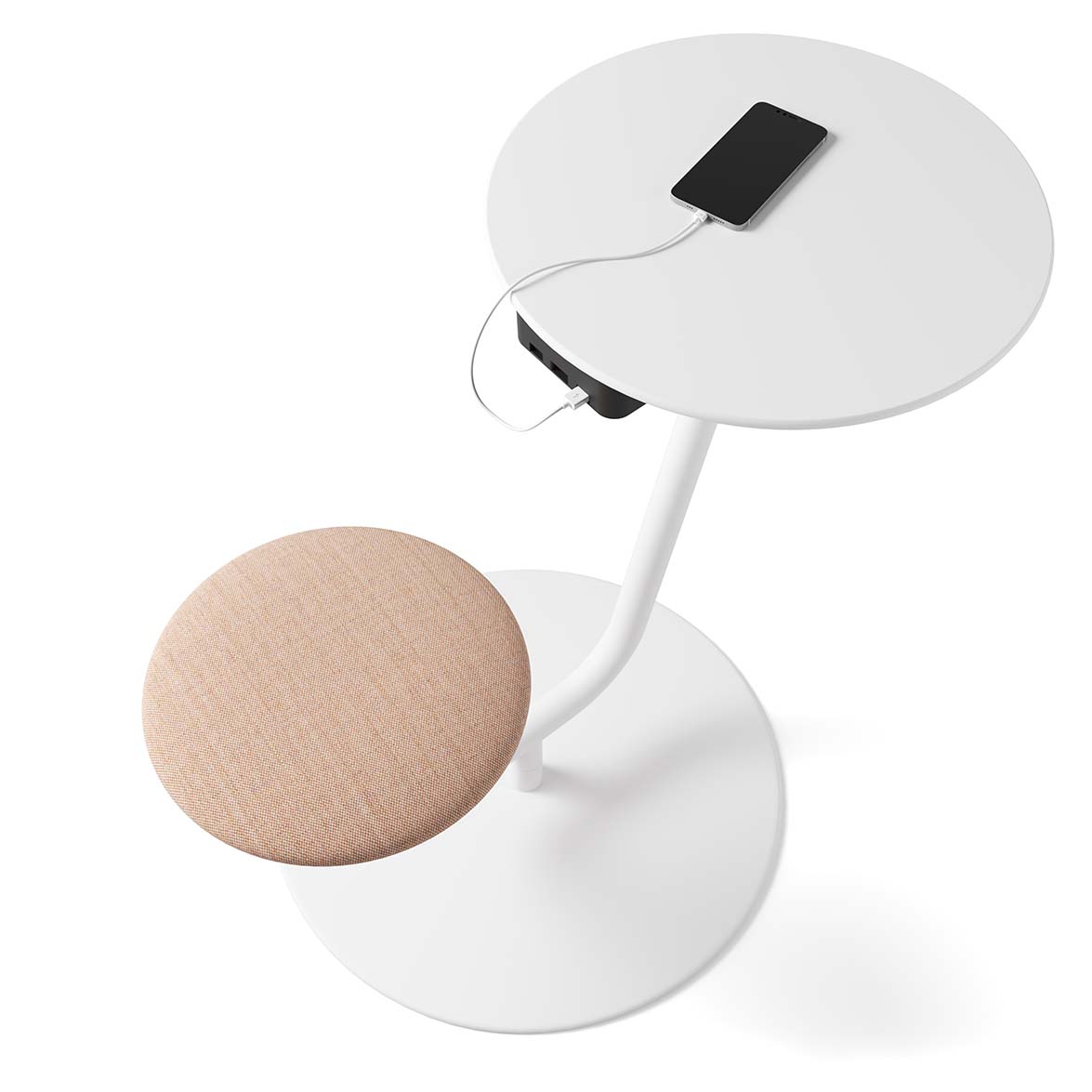 The Collaborative Outdoor
Besides SOLAR, Viccarbe firmly believes and invests in the outside environment with its latest collection The Collaborative Outdoor, adapting to this context some of its most iconic collections designed by Patricia Urquiola, John Pawson, Jean-Marie Massaud, Lievore Altherr Molina, Elisa Ossino, RT Design, Piero Lissoni and Naoto Fukasawa.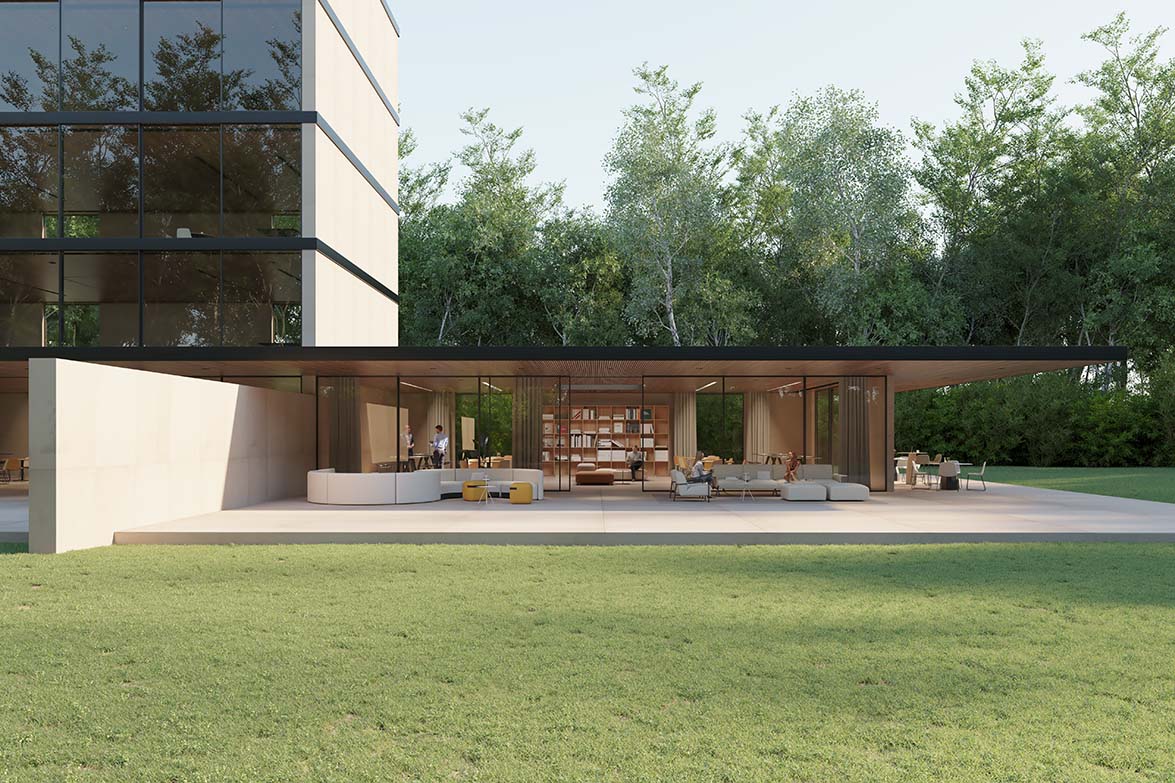 A new line of products produced to enhance collaboration in the open, accomplishing a kind extension of the office. Both the SOLAR table and The Collaborative Outdoor collection will be available to order in Summer 2021.
"Developing new designs is a very important part of what we do, but also reimagining and making evolvethe collections that are already a key part of our DNA", explains Víctor Carrasco, Founder, and president for Viccarbe.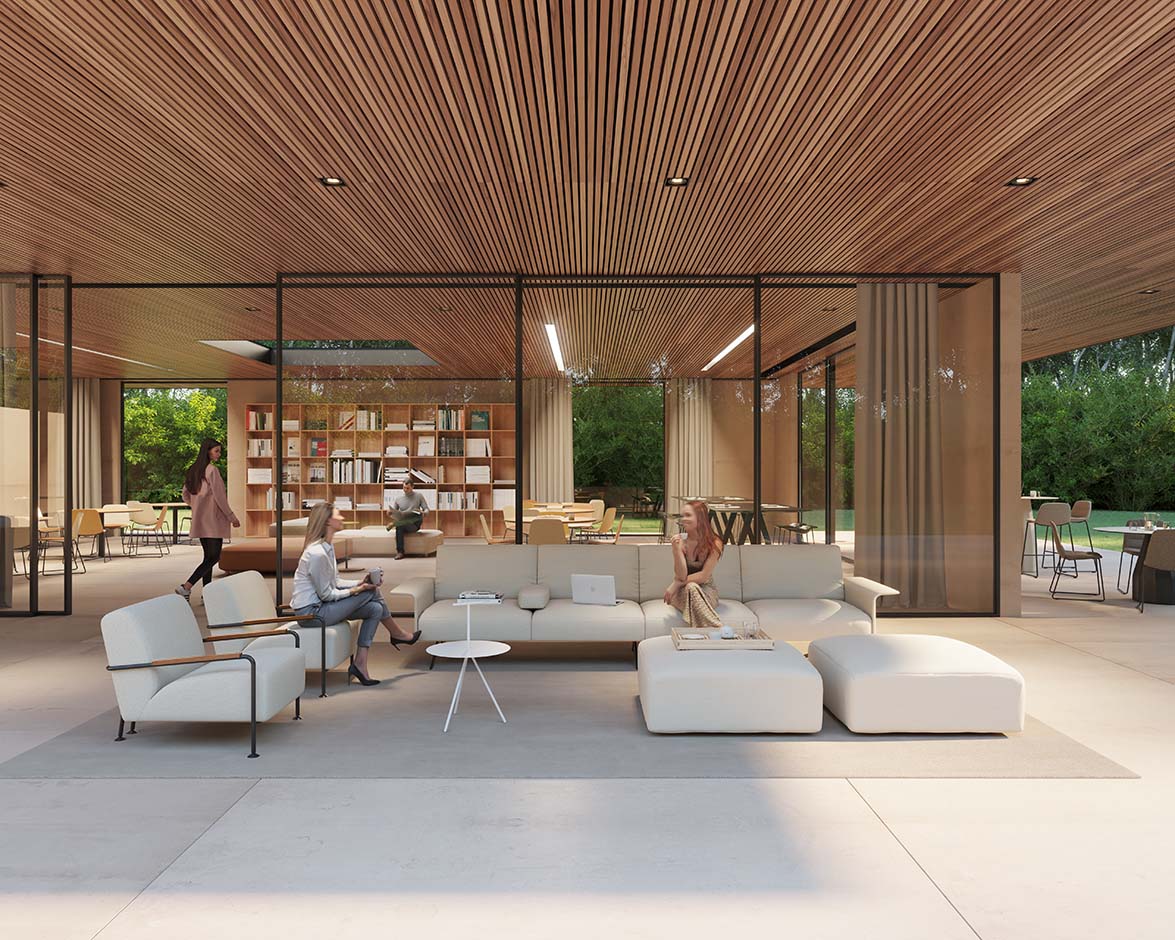 This way, the iconic pieces such as Burin, Trestle, Maarten, Maarten Plastic, Ace, Sistema, Trino, Common, Season and Colubiare reinterpreted and adapted to this new territory. They offer even more design solutions to work and intervene alfresco. Resistant materials and neutral colors have been chosen to create the new versions of these lines, available in a wide variety of upholstered fabrics for outdoor. New collections capable of optimizing the outside areas of collective or private spaces.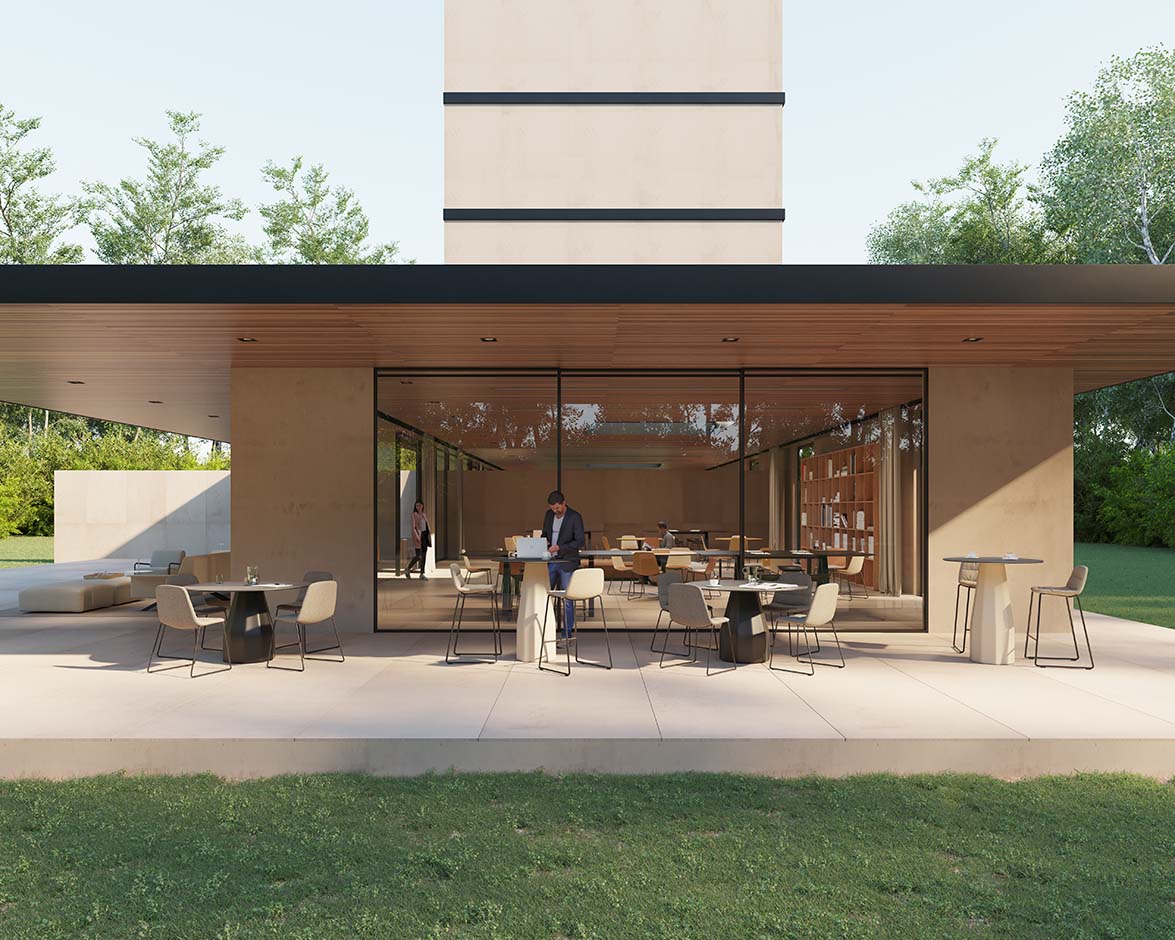 Source: Viccarbe
Read more news related Viccarbe published at Infurma
Visit the Viccarbe website