The elegance of HI-MACS® in the new Panelwork showroom designed by Alejandra Company
This fabulous new showroom, created by Solidwork - the HI-MACS® distributor for the Balearic Islands - replicates the interior of a hotel, including the meticulous arrangement of furniture and with decorations made of HI-MACS® Natural Acrylic Stone

The Panelwork showroom makes discerning use of HI-MACS®, with its broad range of products, finishes and colours. The solid structure of the space, divided into multiple rooms spread over two stories, offers multiple technical and aesthetic options for architects, builders and other professionals in the sector.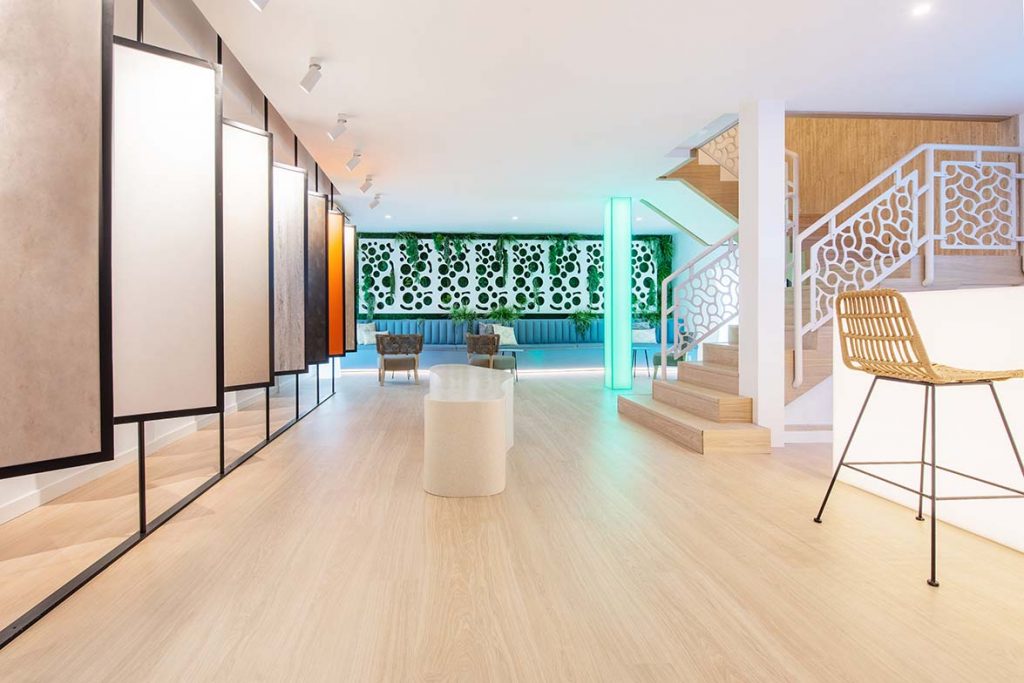 Welcoming visitors to the space, the showroom's entrance spotlights the infinite design possibilities afforded by HI-MACS®, not only with a gallery of spinning panels featuring a small portion of its catalogue of colours and finishes, but also with an exquisite array of decorative and structural elements around the room. Here, visitors can observe the extraordinary adaptability and thermoformability of HI-MACS®, thanks to which various pieces of furniture are fashioned with smooth, slinky curves, as well as a panel presenting original open latticework made in the iconic Alpine White colour.
Another striking detail is the display of HI-MACS® translucent pastel colours. The modern and ethereal aesthetics achieved with these hues, when combined with light, appear in different elements scattered throughout the showroom. There are columns and decorative panels, and on the second floor, a magnificent sink, created using the hypnotic Lucent Emerald S035.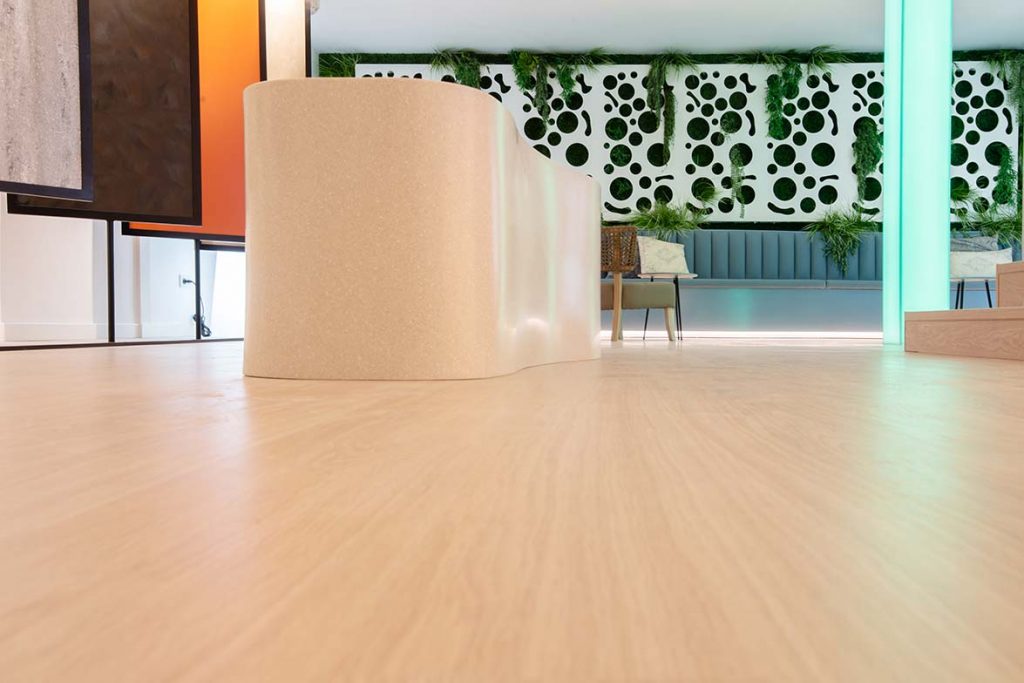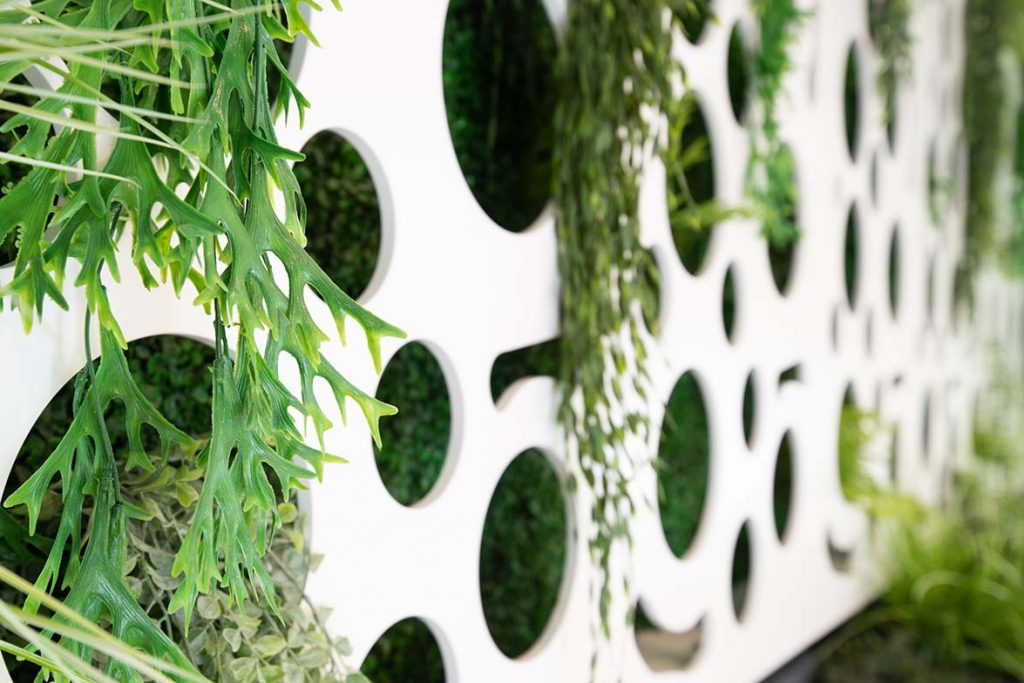 Revealing the high hygiene standards available with HI-MACS®, the showroom once again imitates the interior design of a hotel to exhibit the HI-MACS® catalogue of furniture for bathrooms on the second floor. Various models of showers and sinks, and a bathtub, all made in different shades and finishes of the solid surface, demonstrate this material's excellence when it comes to the creation of furniture for hotels, washrooms and dining establishments. Its completely smooth, non-porous and seamless surface is easy to clean and maintain, making HI-MACS® the perfect material for preventing the build-up of bacteria and grime.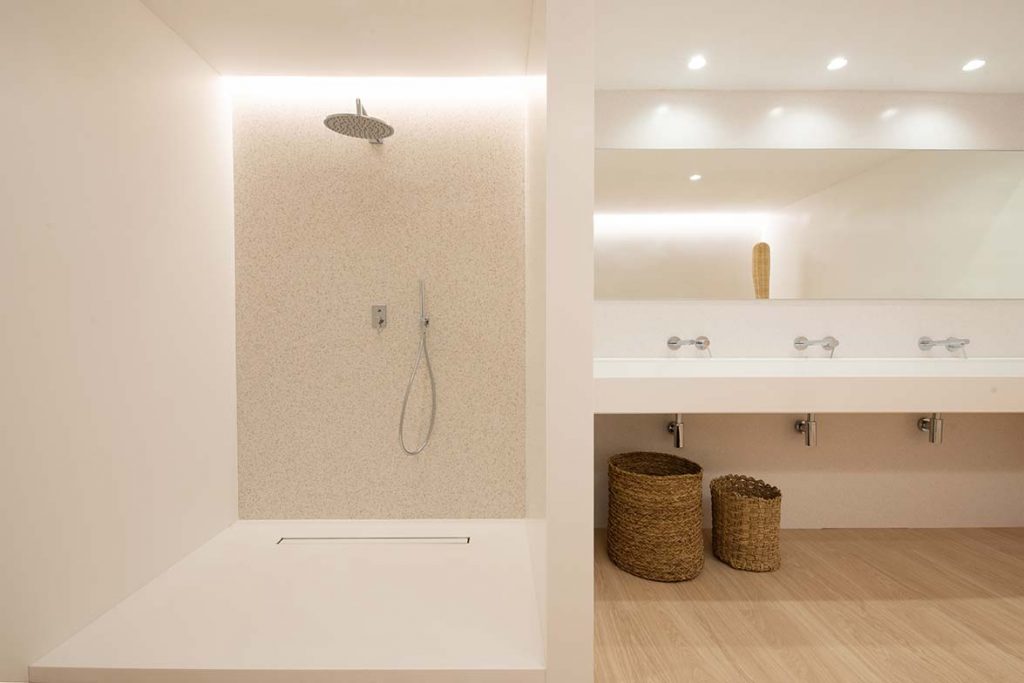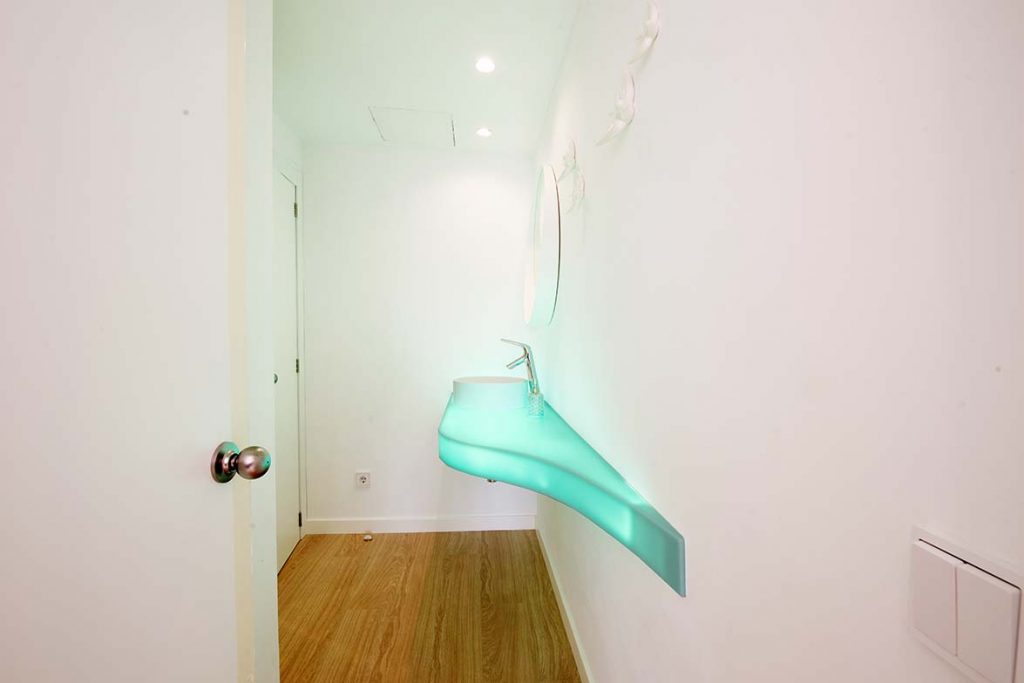 According to Solidwork, the creator of this space, "a meticulous methodology, applied to a solid structure with the support of HI-MACS®, has produced the look that we wanted for our new showroom."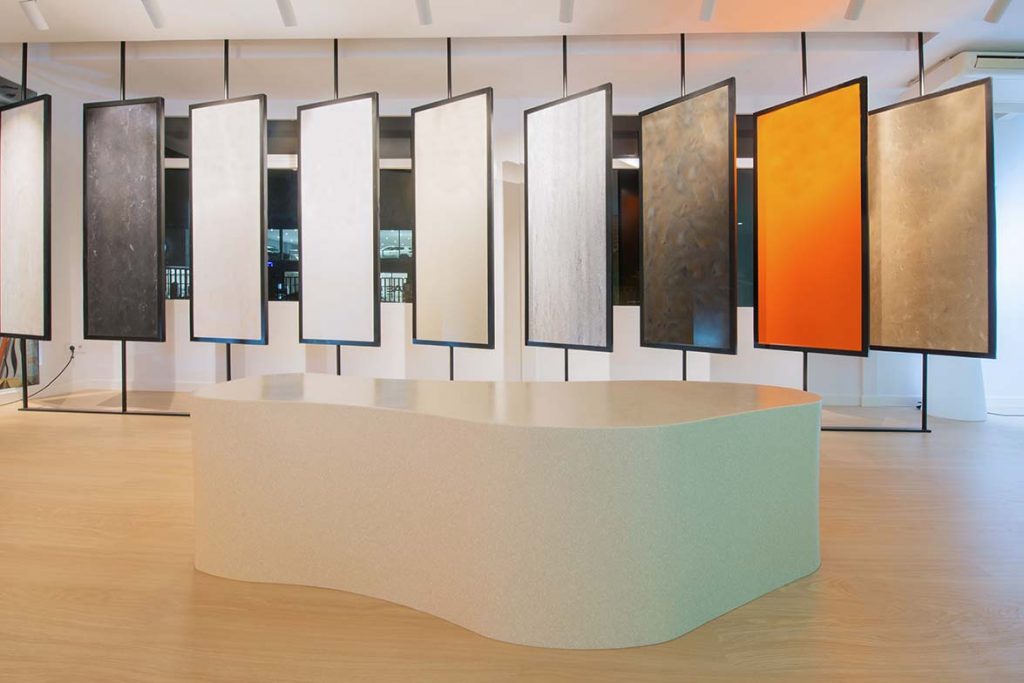 TECHNICAL INFO
Project Name: Panelwork Showroom
Location: C/ des Fusters, nº42 // 07500 - Manacor, Mallorca
Design: Alejandra Company
Material: HI-MACS® Alpine White
Promoter: Panelwork
Photographer: Retrats Xisca Bauza
Source: HI-MACS®
Visit the HI-MACS website
Read more news related with HI-MACS published on Infurma