Practical, minimalist and with a serene glow, the Oh! Line and I-Line lamps by LZF are designed to provide spaces with lighting that connects with our most natural selves, giving our environments the perfect light for living and working.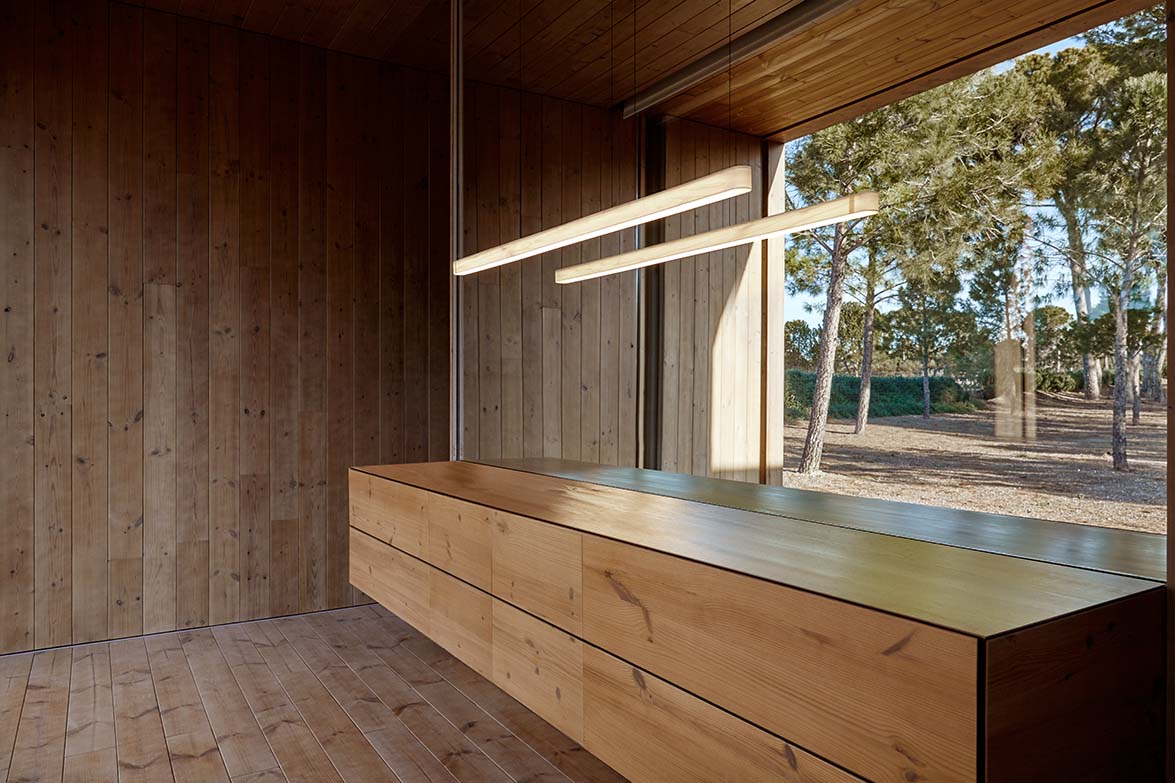 These innovative lighting models are the culmination of an evolution that began with similar lamps, such as I-Club and Saturnia, in a fluorescent version, with symmetrical, spherical or linear shapes: in Oh! Line and I-Line, these are reinterpreted with a minimalist design, giving them a compact LED form. Thanks to this further step in technology, these luminaires acquire a finesse that enhances our spaces without intruding up on them.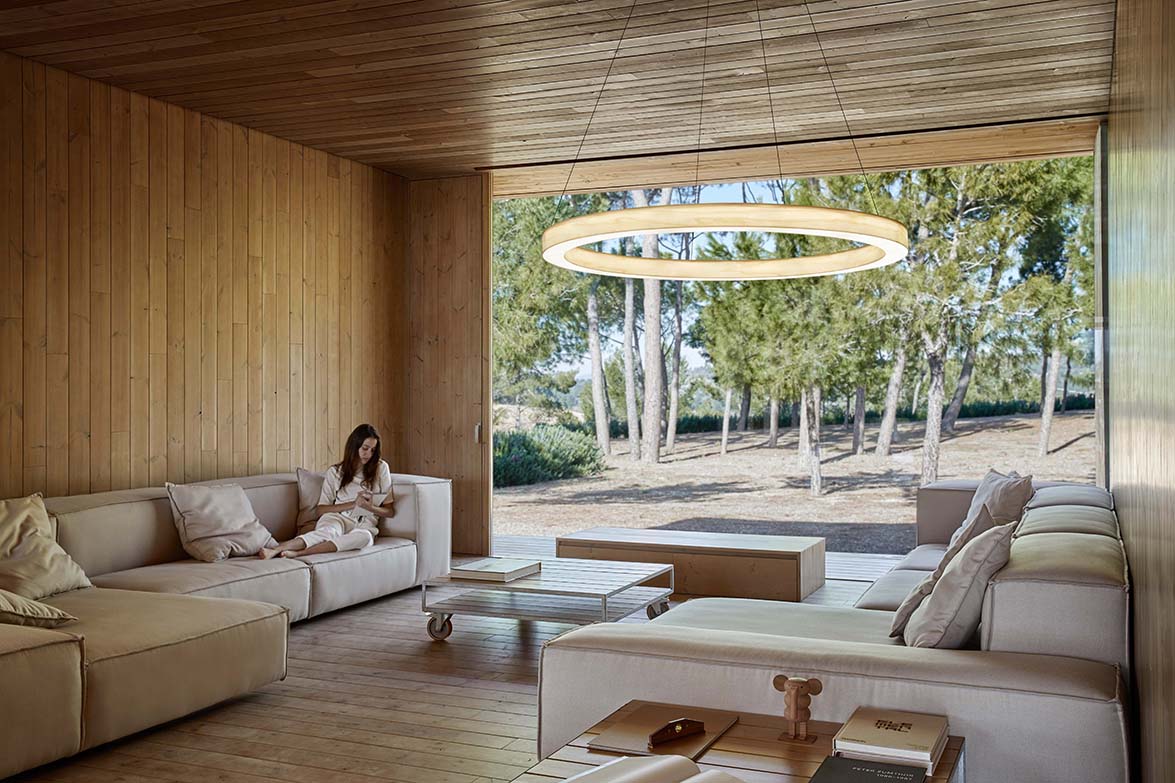 To these attractive shapes, LZF adds the unique atmospheric effect of Timberlite™, its patented system for treating raw natural veneer. Without the use of chemicals, this handcrafted process gives the veneer the flexibility and resistance that lies behind the special play of wood and light—its unique tones and nuances characterise LZF's lamps and the spaces they inhabit.
Oh! Line and I-Line are two 100 percent natural lighting proposals for the home and oficce. In two suspension sizes, medium and large, they invite us to settle into our spaces.
Oh! line
Designed by Mariví Calvo and the German designer Burkhard Dämmer, a veteran collaborator of LZF, Oh! Line is a fine circle oflight that radiates warmth and elegance. This novel proposal was created to envelop us with its halo of light and to ofer a focused brightness. A light in which there is no lack of wood veneer, the house brand, the dimmable LED and the light difuser.
I-line
With its clean architectural lines, I-Line is serenity in the form of a lamp. Its minimalist design is perfect for spaces that require a practical and elegant luminaire, such as a counter or desk. Also designed by Burkhard Dämmer for LZF, its simplicity and symmetry contribute to creating a relaxed atmosphere. Accompanying the wood veneer is a dimmable LED and a difuser with a light filter, that provides both direct and ambient light.
Source: LZF Lamps
Read more news related Lzf Lamps published at Infurma
Visit the LZF Lamps sheet at Infurma
Visit the LZF Lamps website