Iconic Italian fashion label Versace has opened two new boutiques in two big European capital cities: Paris and London. In the City of Light, French designer Gwenael Nicolas of the Japanese firm Curiosity chose to add a unique, exquisite touch to the premises with superior Margraf marble.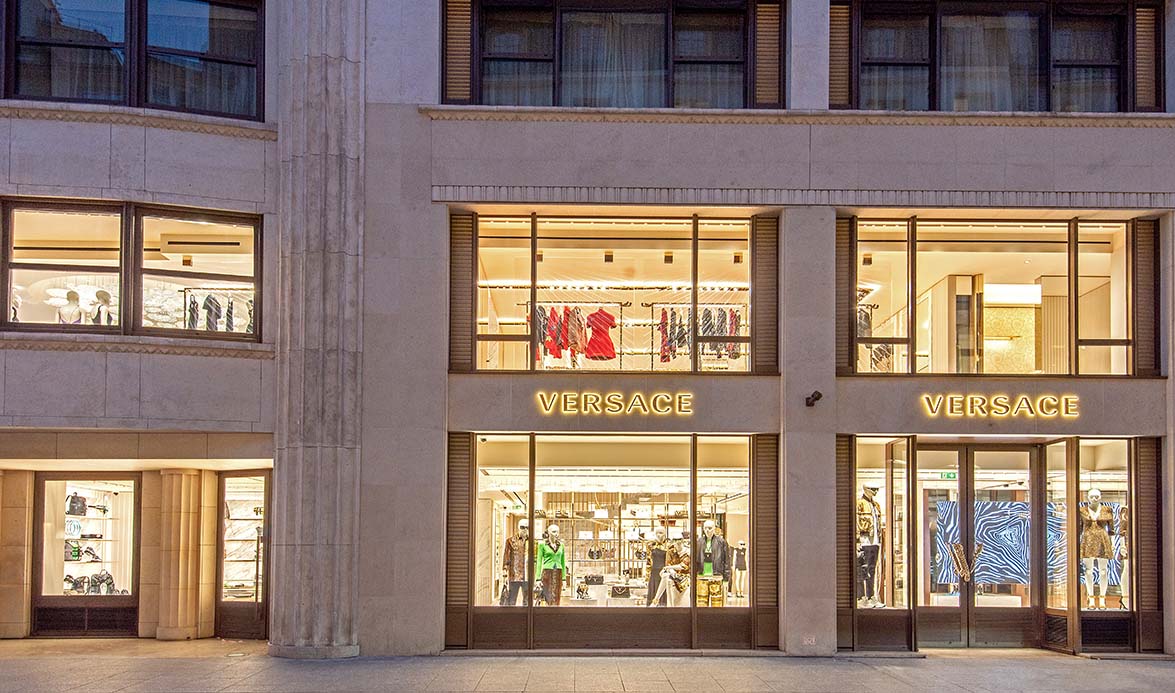 Located at 249 Rue Saint-Honoré, the new flagship presents ready-to-wear collections for both women and men on its three floors, which span a total of 450 m². Gwenael Nicolas took the store concept that he designed and adapted it to suit the boutique in Paris. His linear, contemporary take on iconic Versace motifs fits in seamlessly in the location.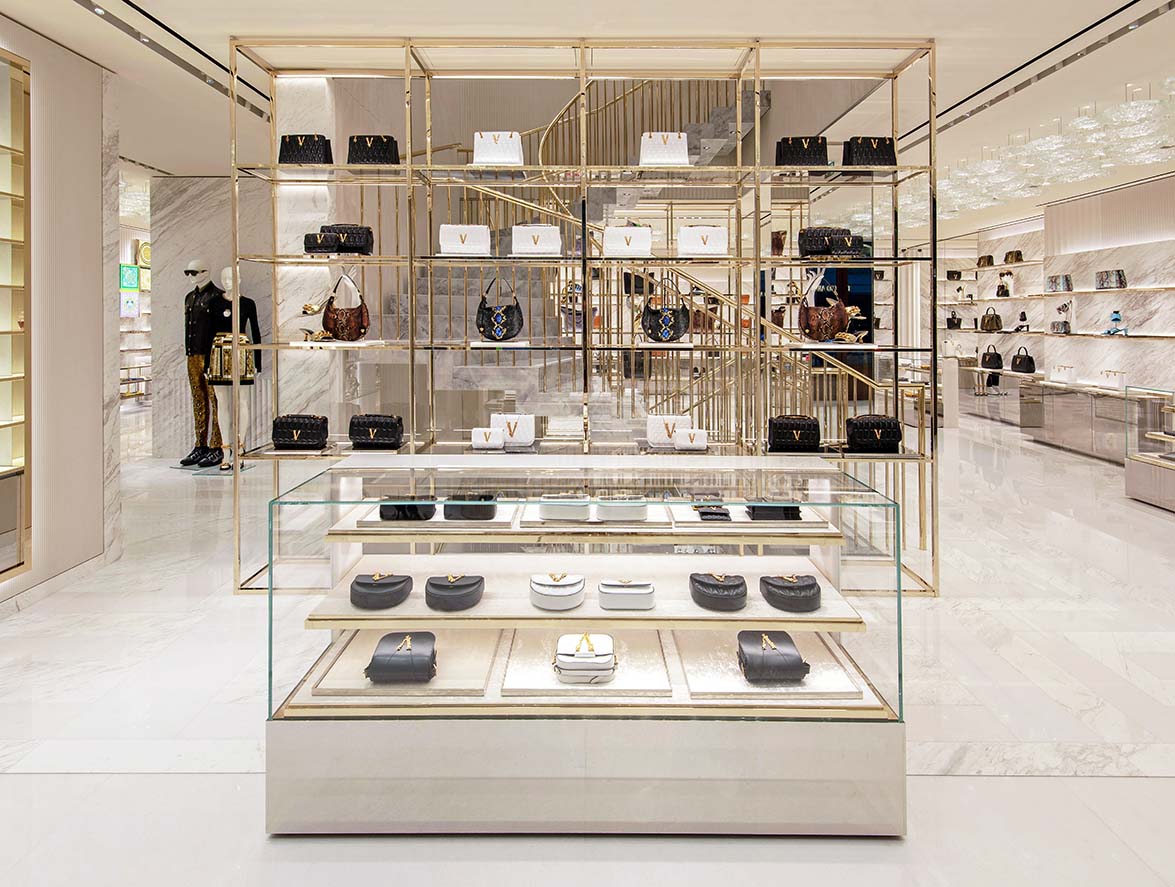 Margraf plays a starring role in these refined surroundings
It supplied and laid the flooring, which features a variety of shades of white marble. It was masterfully processed and inlaid by the company's technical team using distinctive, innovative water-jet technology. The unique luxury of this natural, timeless material is the perfect match for the brand's philosophy and the designer's style.
The distinguishing features of the boutique are its brightness and the spellbinding light tones. As well as aiming for aesthetic appeal, the designer put a great deal of consideration into the materials and the functionality of the rooms, meeting the very highest sustainability standards.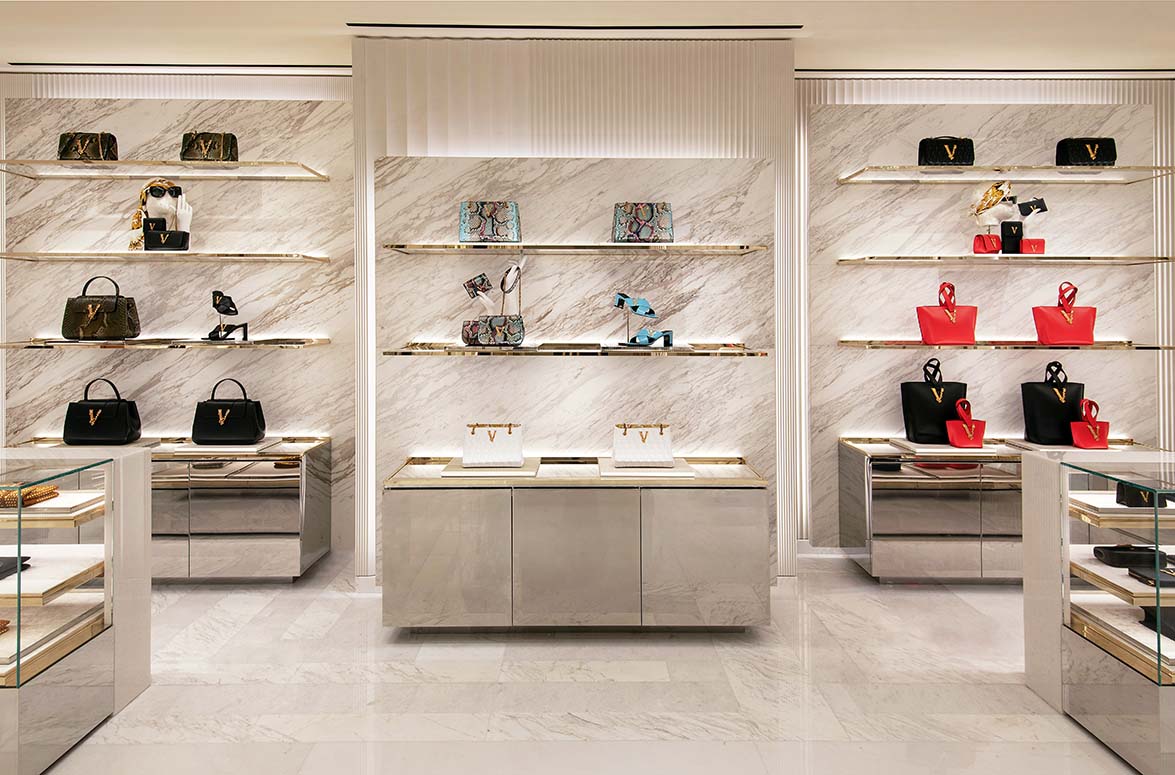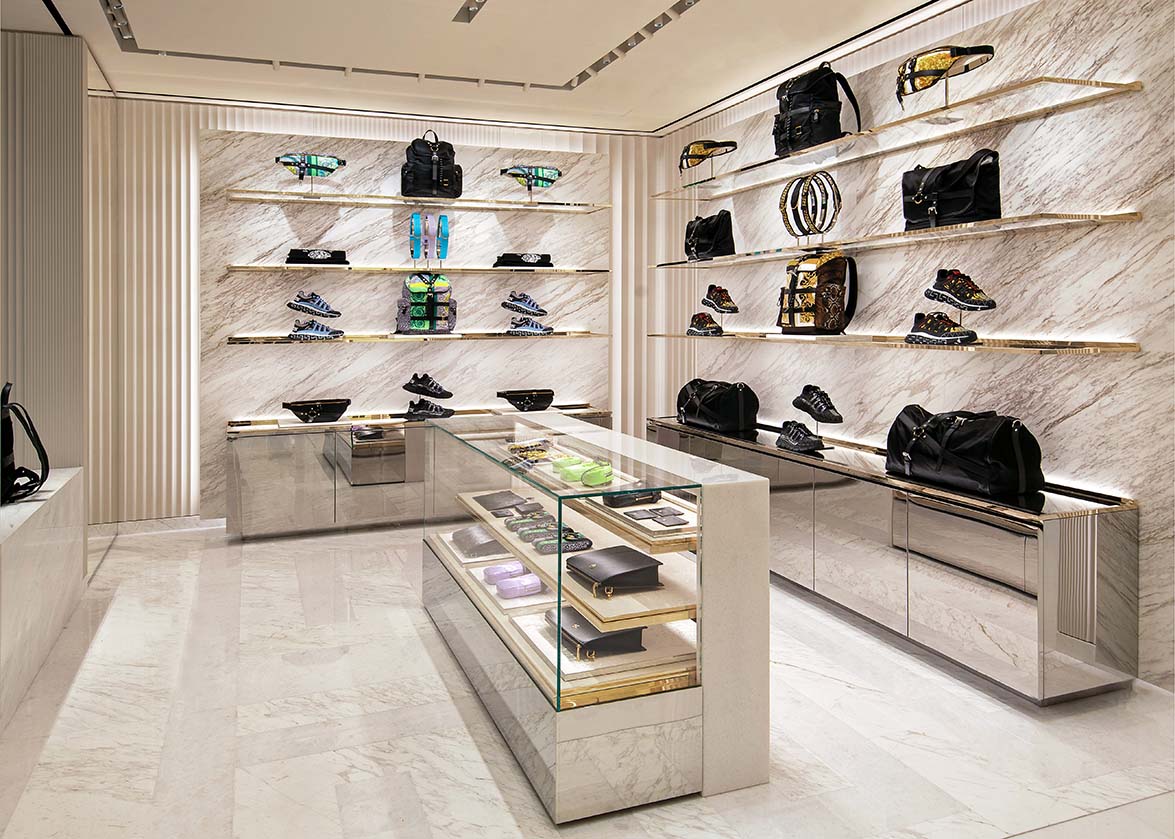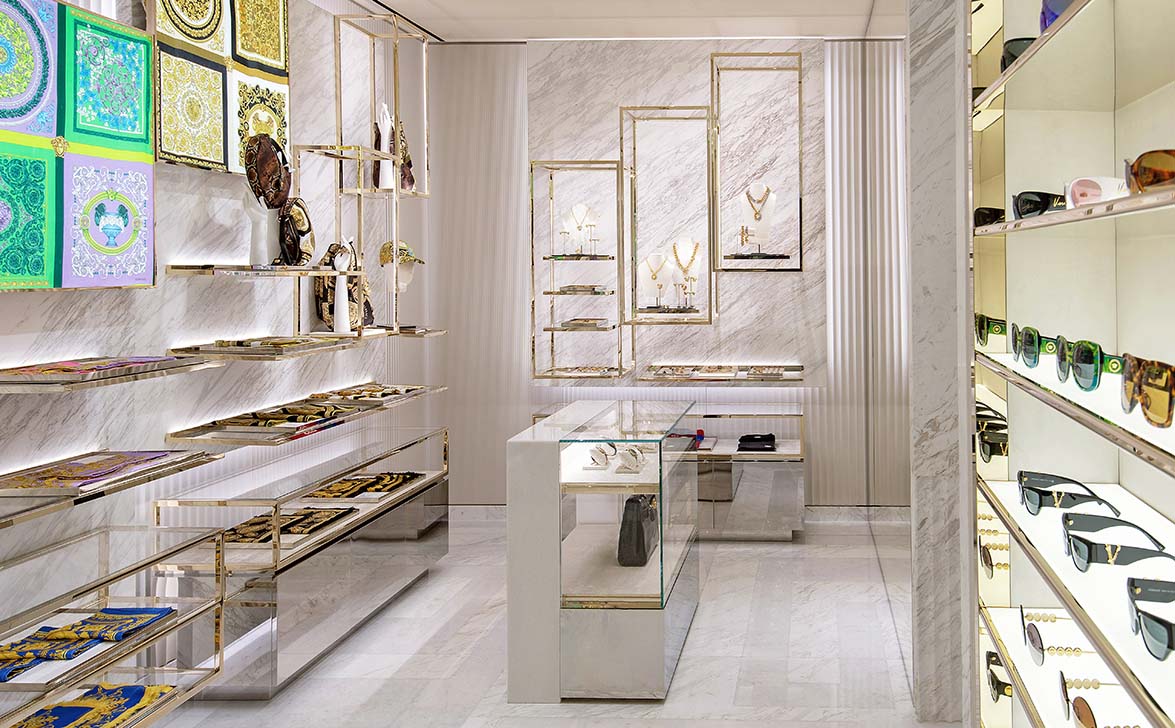 White marble adorns not only the floor but also the walls and some of the shelves, adding a sense of subtle sophistication. It is complemented by golden metal furnishings and shelves, as well as large glass light fittings.
The combination of marble's unique properties and an unparalleled design, consulting and laying service means that Margraf can play a crucial role as a strategic partner for international architects, interior designers and contractors who want to create highly exclusive locations.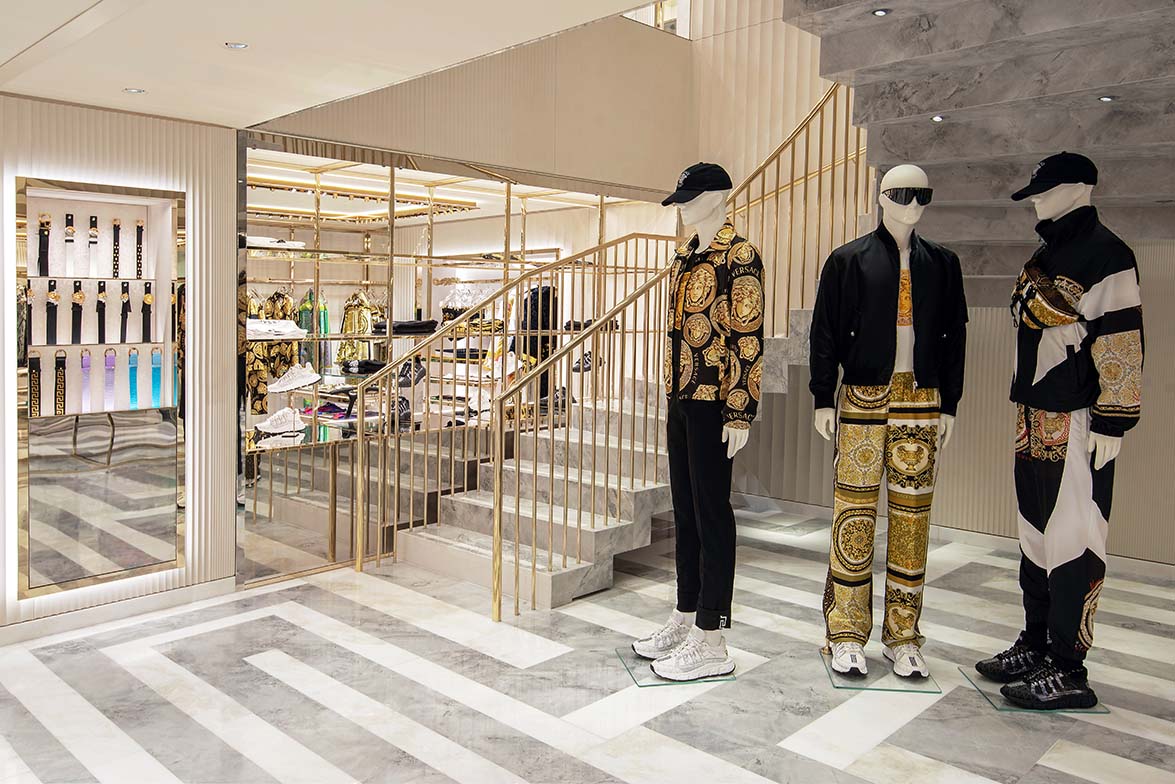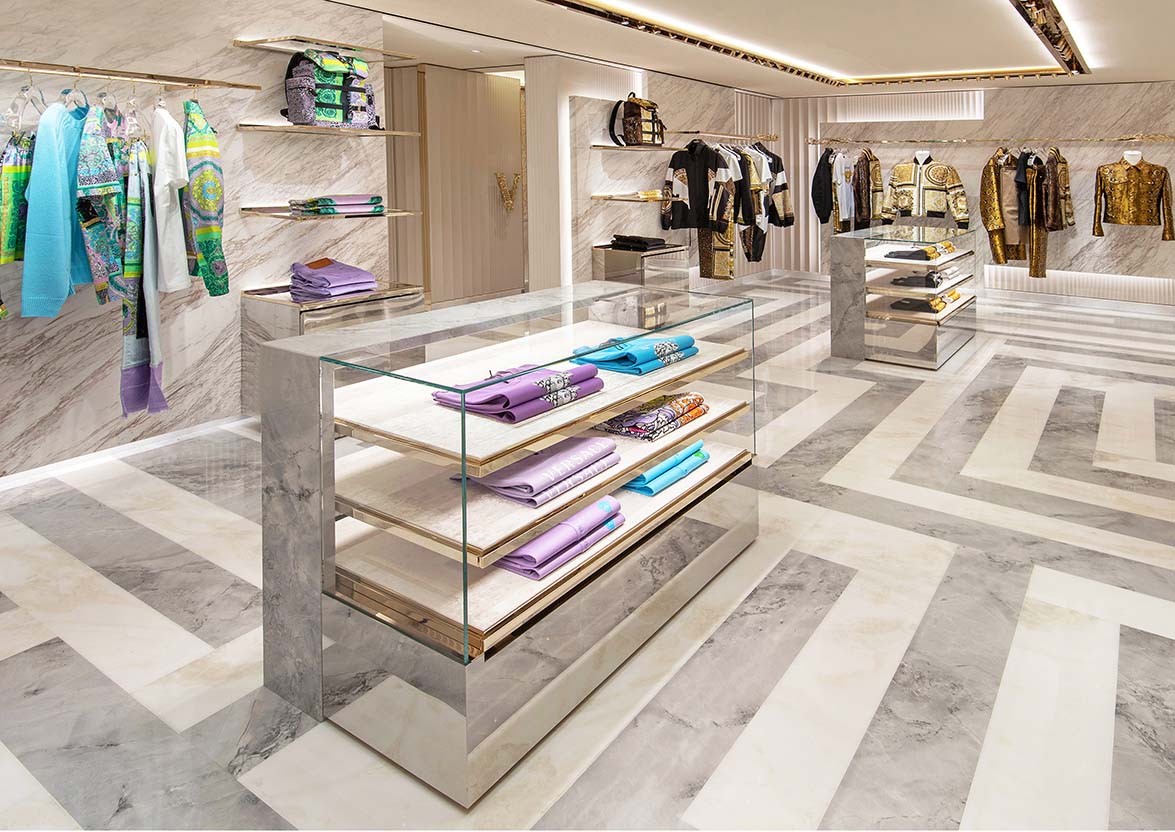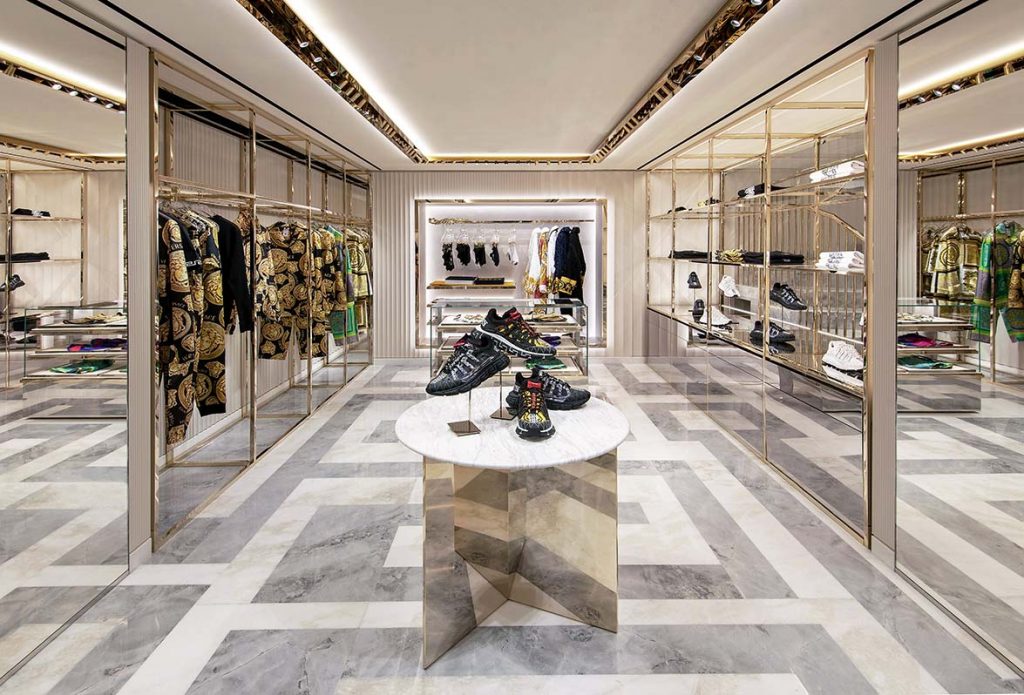 Technical details:
Location: 249 Rue Saint-Honoré, Paris
Design: Gwenael Nicolas, Curiosity
Photo credits: Courtesy of Versace
Amount of Margraf marble used: 450 m², processed and inlaid with water-jet technology
Source: Margraf
Read more news related Margraf published at Infurma
Visit the Margraf website