Innovative solutions presented by the exhibitors and trends proposed by the designers to improve the quality of all living and work environments; design events and conferences organised by CIFF in order to provide inspiration to industry professionals and create moments of encounter, communication and sharing, the organisation of a concrete 'onestop' business platform which aims to sustain both the Chinese internal market and global commerce, are all at the root of CIFF Guangzhou 2021's incredible success.
+20.17% of visitors
The numbers speak for themselves. +20.17% of visitors compared to CIFF Guangzhou 2019, the last edition held over two phases before the pandemic. It was truly difficult to imagine an increase of this size in times as difficult as these, which have, among other things, resulted in the limited presence of foreign visitors at the exhibition.
Having concluded on 31 March after a total of 8 days (4 for the first phase and 4 for the second); the 47th CIFF Guangzhou occupied 750,000 square metres of exhibition space, divided among almost 4,000 exhibitors, and attracted 357,809 qualified trade visitors.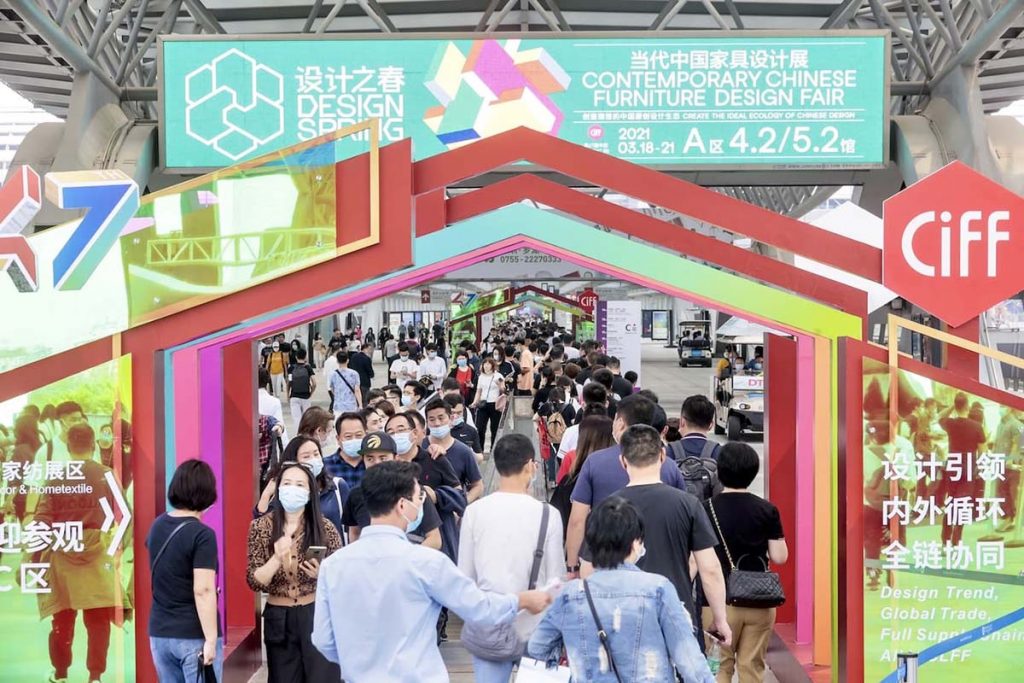 Entire furniture sector under one roof
A huge, innovative, progressive, and futuristic event. The only one in the world that gathers the entire furniture sector under one roof, an event capable of creating strong synergy between the Chinese internal market and the international markets and integrating both events and business matching at the exhibition with activities on the online CIFF Cloud platform (which obtained around 7.6 million views) and the CIFF mini APP (which registered 2.36 million logins), pursuing the objective of making collaboration between exhibitors and visitors more profitable, while also giving special consideration to foreign buyers who are currently unable to participate in CIFF.
As Mr. Xu Xiangnan, chairman of the China National Furniture Association, has stated, the 47th CIFF Guangzhou 2021 has actively promoted the coordinated development of the entire industrial chain and has given a strong impetus for the evolution of companies in the sector during the post-pandemic period. This has increased confidence in the sector thanks to the continuous improvement of quality, services and results, as noted by International Business Daily (official press under the Chinese Ministry of Commerce).
Design & innovation
Corridors more crowded than ever, queues at the entrances to the stands, and packed conferences characterised the latest edition of CIFF Guangzhou; an edition that has without a doubt excited visitors with the innovative ideas and product design proposed by the sector's main brands in response to new demands and new markets. The high-level content of 20 design exhibitions and over 100 conferences organised by CIFF in collaboration with ; famous designers, market experts, design brands, media, trade associations and universities have been valuable sources of inspiration, testifying to the qualitative growth of Chinese products, increasingly appreciated on a global scale.
During a period in which it is truly difficult to find a bit of optimism, CIFF Guangzhou 2021 has experienced an extraordinary success which can only bring more trust and hope for a quick return to normality.
First phase, from 18 to 21 March 2021
The spotlight shone on the world of home living, including furniture and decor for both indoors and outdoors.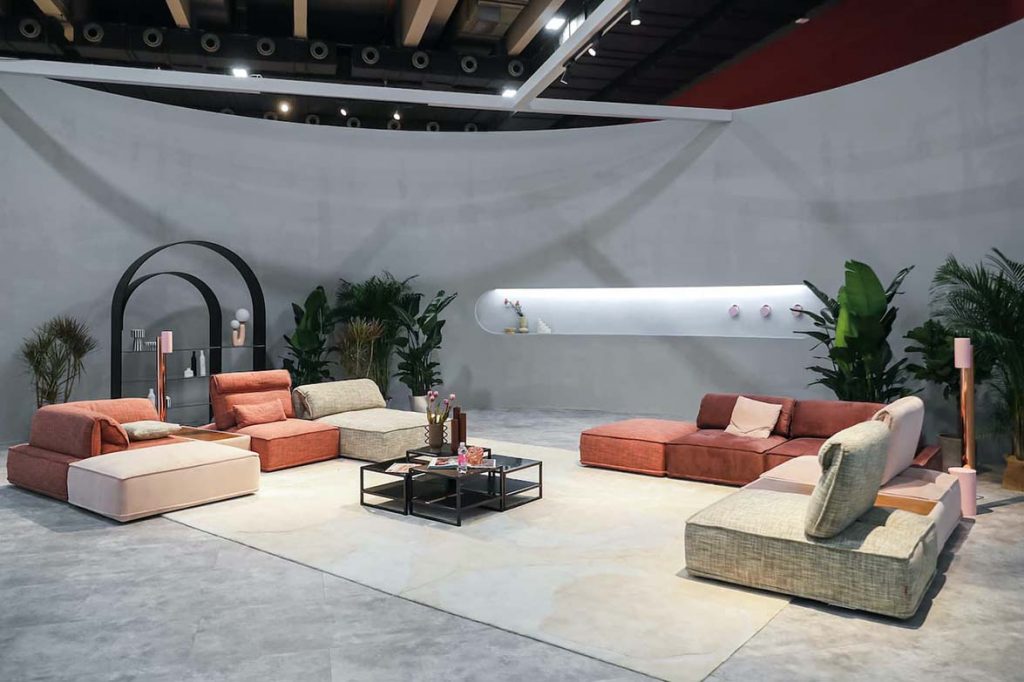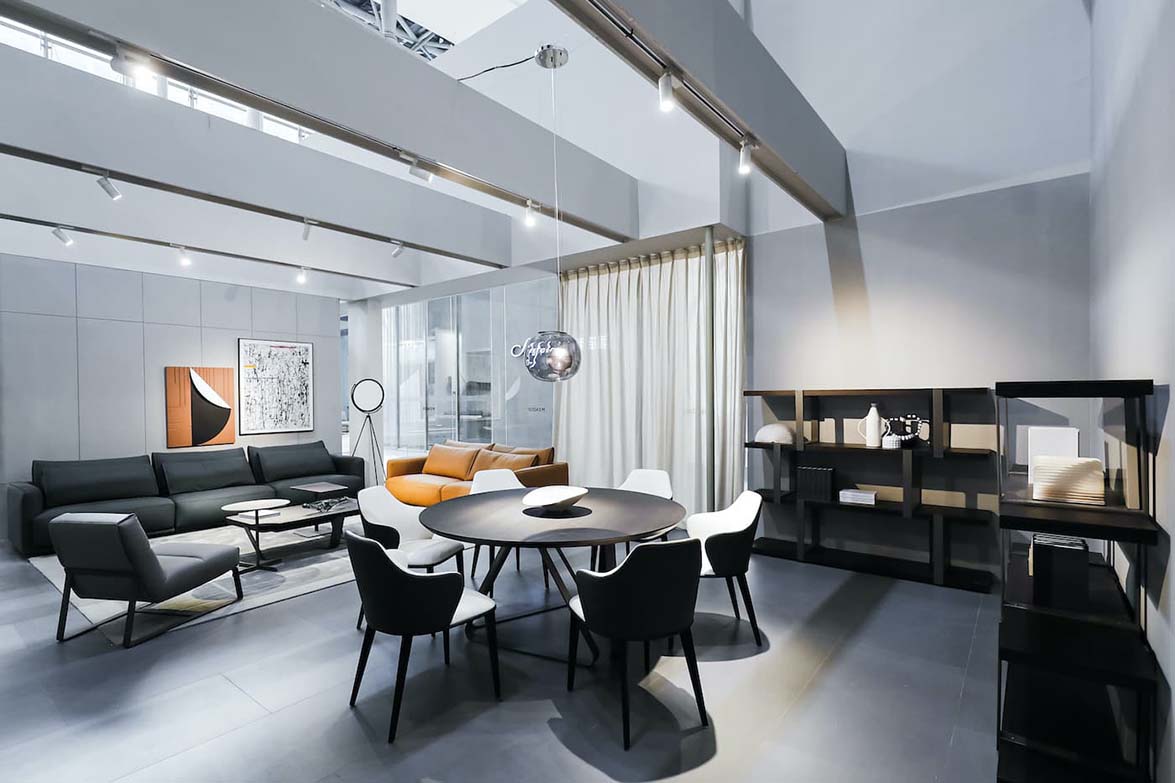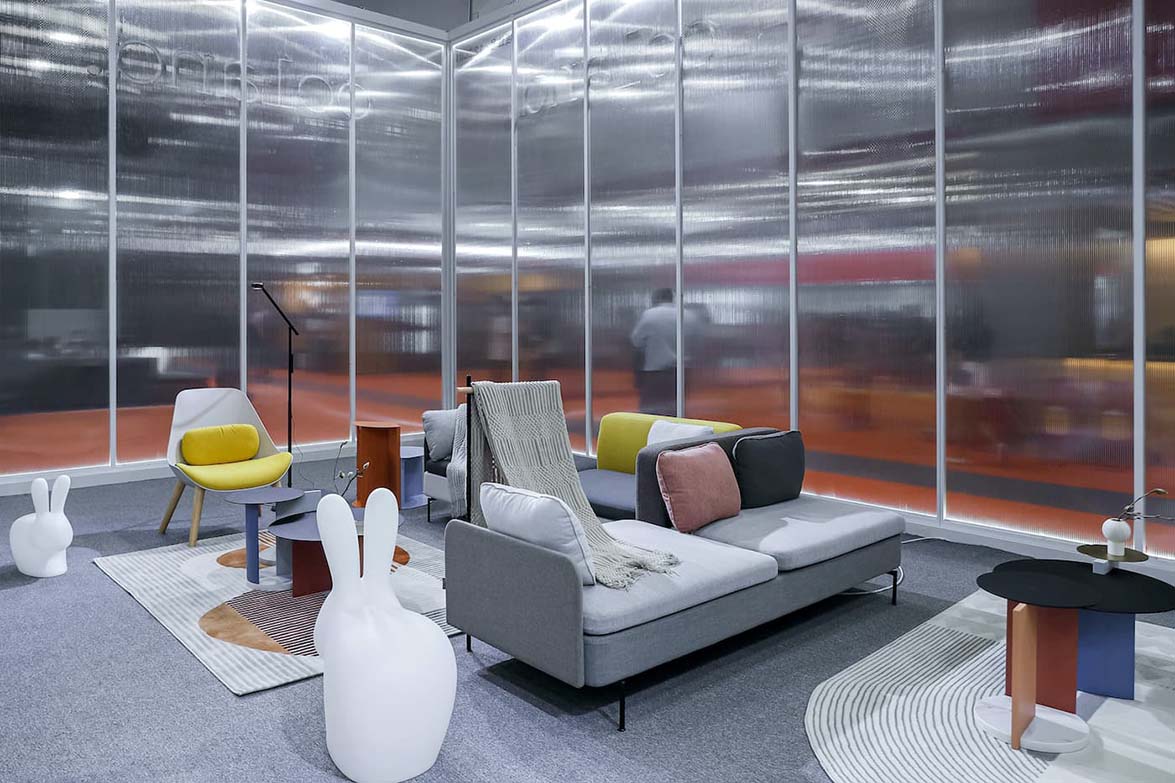 Home Furniture offered original solutions for ; the customisation of domestic environments, conceived as increasingly multifunctional and fluid spaces characterised by accessible design and quality; sustainability concepts involving the use of natural materials, and a captivating fusion of styles.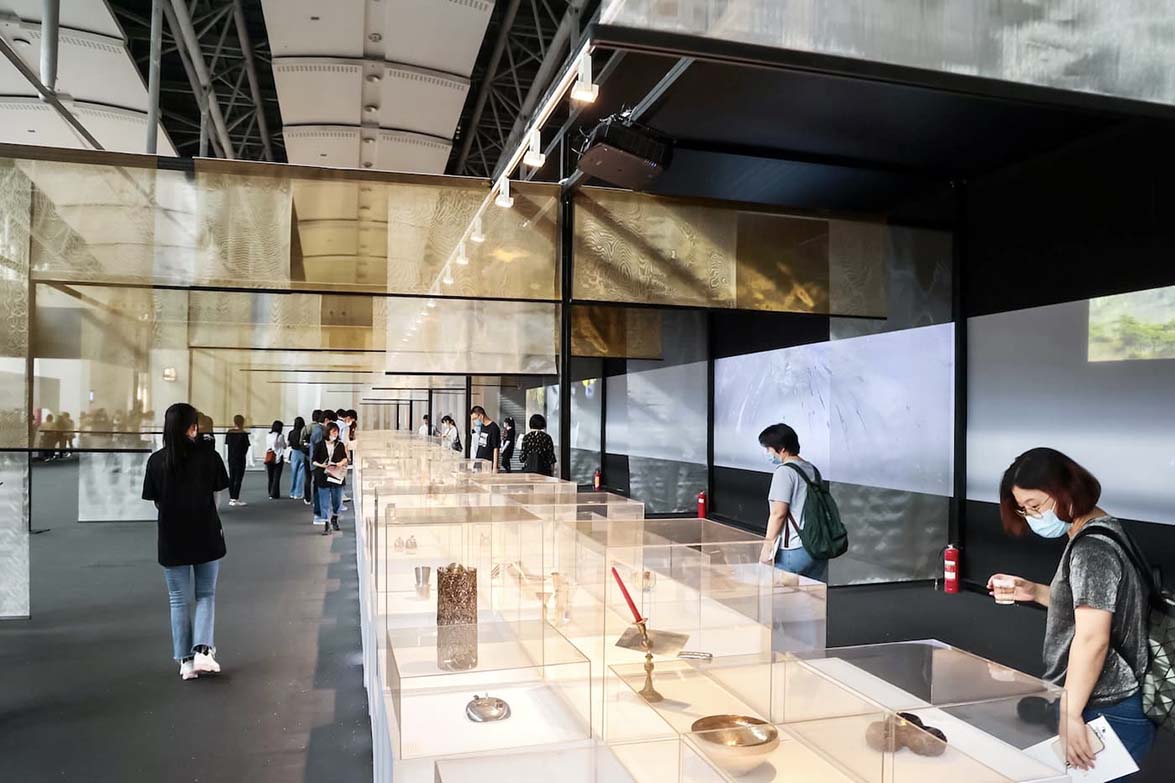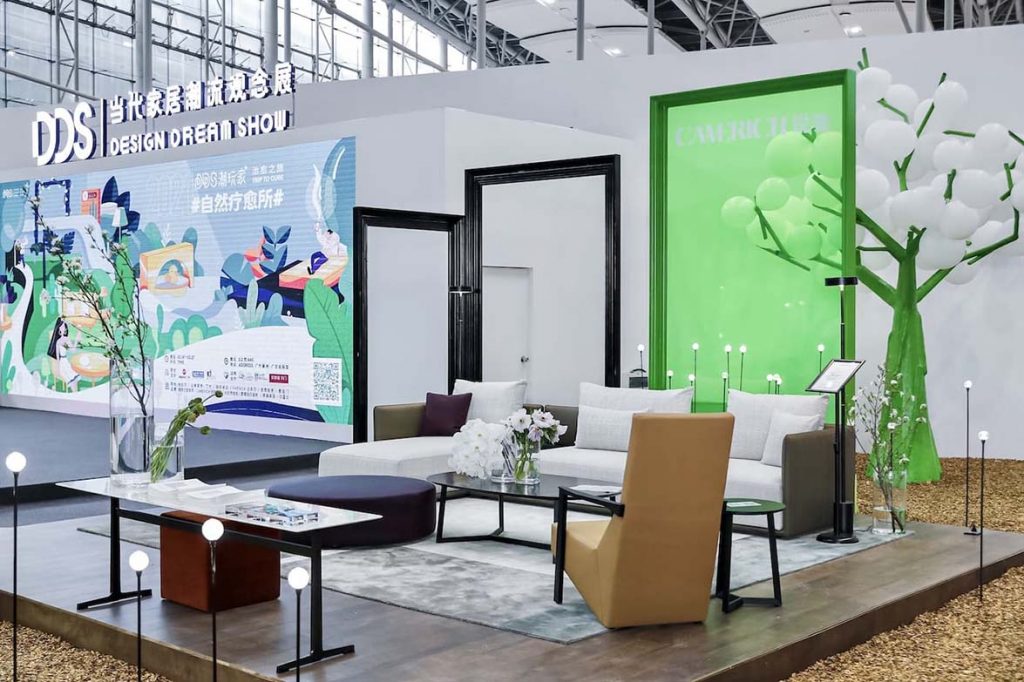 In this context, through many events, the 'Design Spring' Contemporary Chinese Furniture Design Fair gathered more than 80 of China's most influential furniture brands as well as hundreds of Chinese artists and designers, thus creating a well-respected platform capable of stimulating creativity and exchange of ideas, with the objective of supporting and adequately promoting the development of Chinese design.
The Design Dream Show (DDS) presented, under the theme 'Pick up & Give Up', seven different domestic scenes designed to improve quality of life.
The CMF Trend Lab perfectly interpreted the trends of the market across; aspects like colour, materials and surfaces, thereby providing directions for the production of saleable products.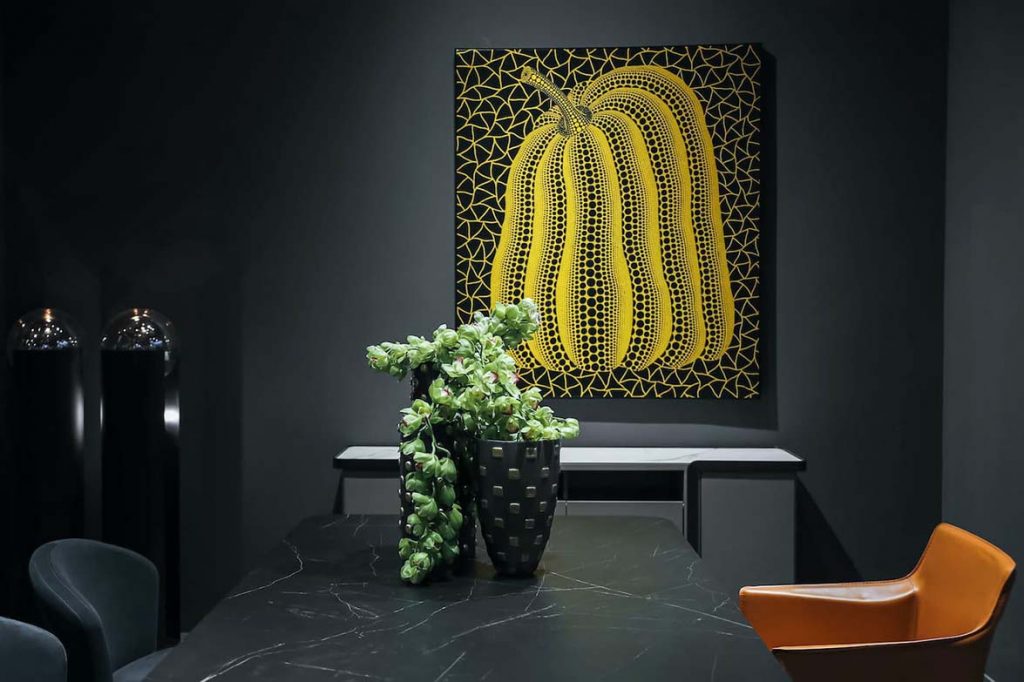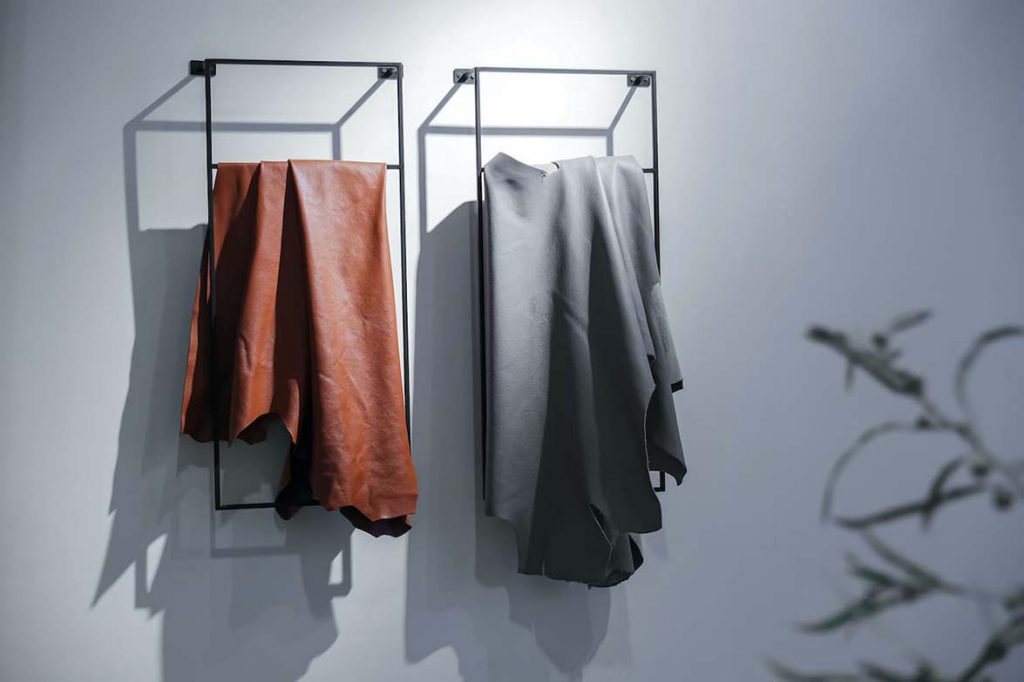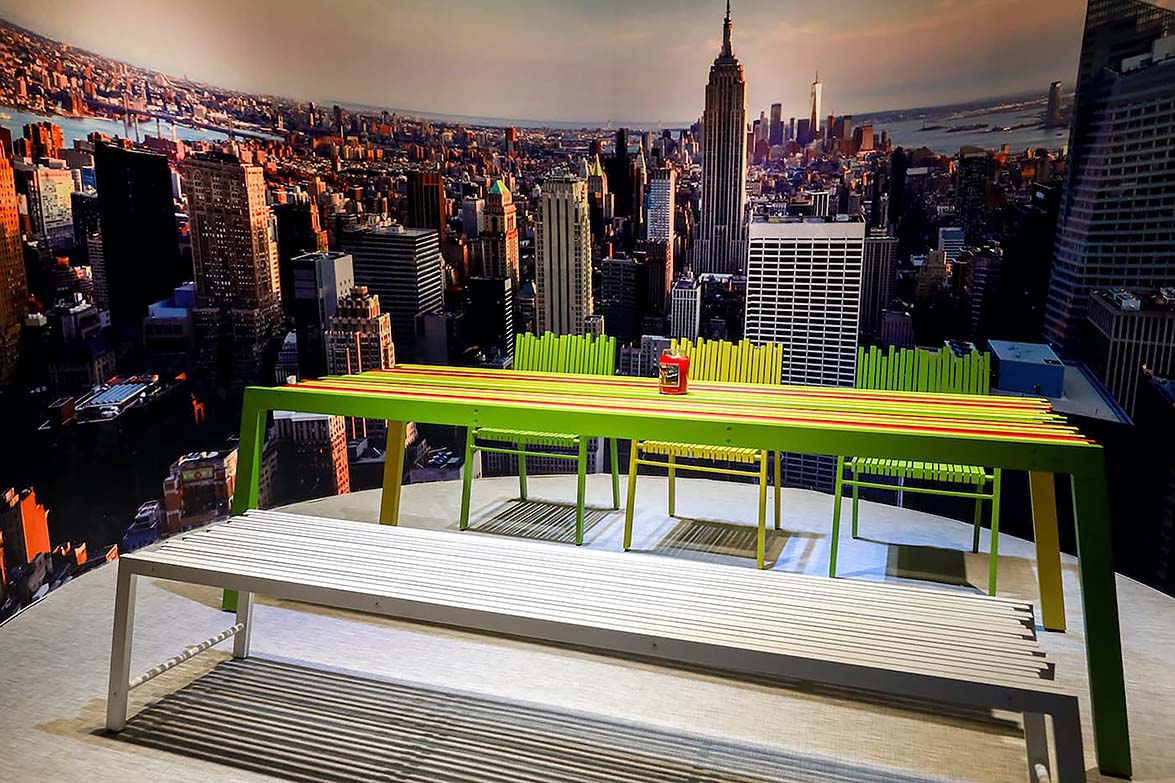 Homedécor & Hometextile presented the latest trends in interior decor: furnishings, lighting, decorative paintings and artificial flowers for adding value to every environment.
Outdoor & Leisure focused on outdoor lifestyle, offering increasingly sophisticated solutions to extend the quality and comfort of interior environments outside the home.
Second phase, from 28 to 31 March 2021
Tuvo como protagonista el mundo del trabajo y de los espacios públicos, además de las tecnologías indispensables para le industria del mueble.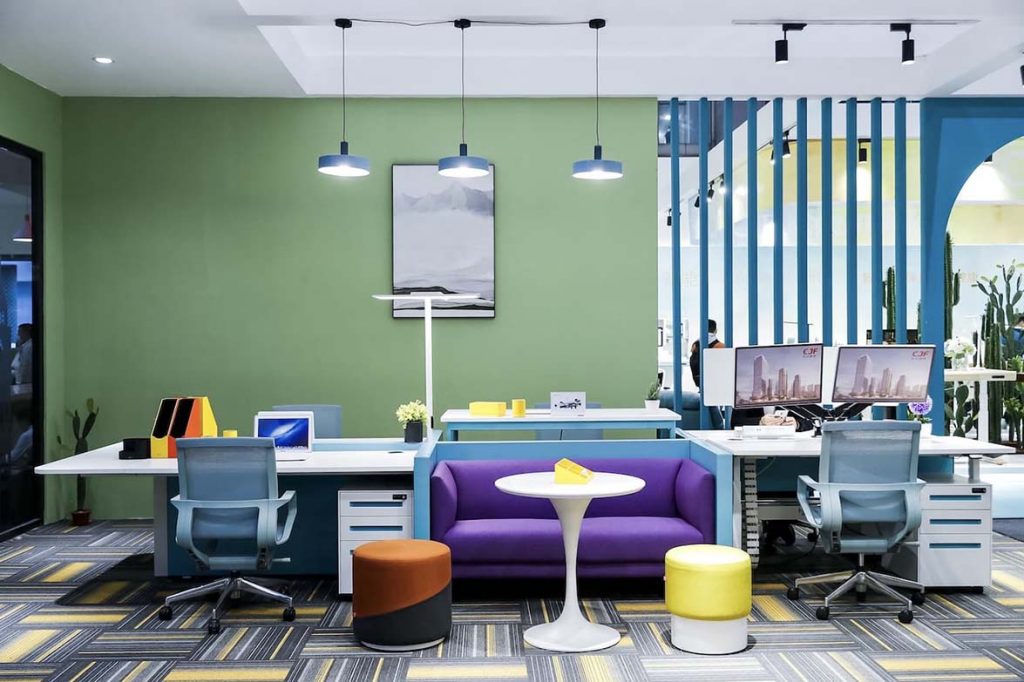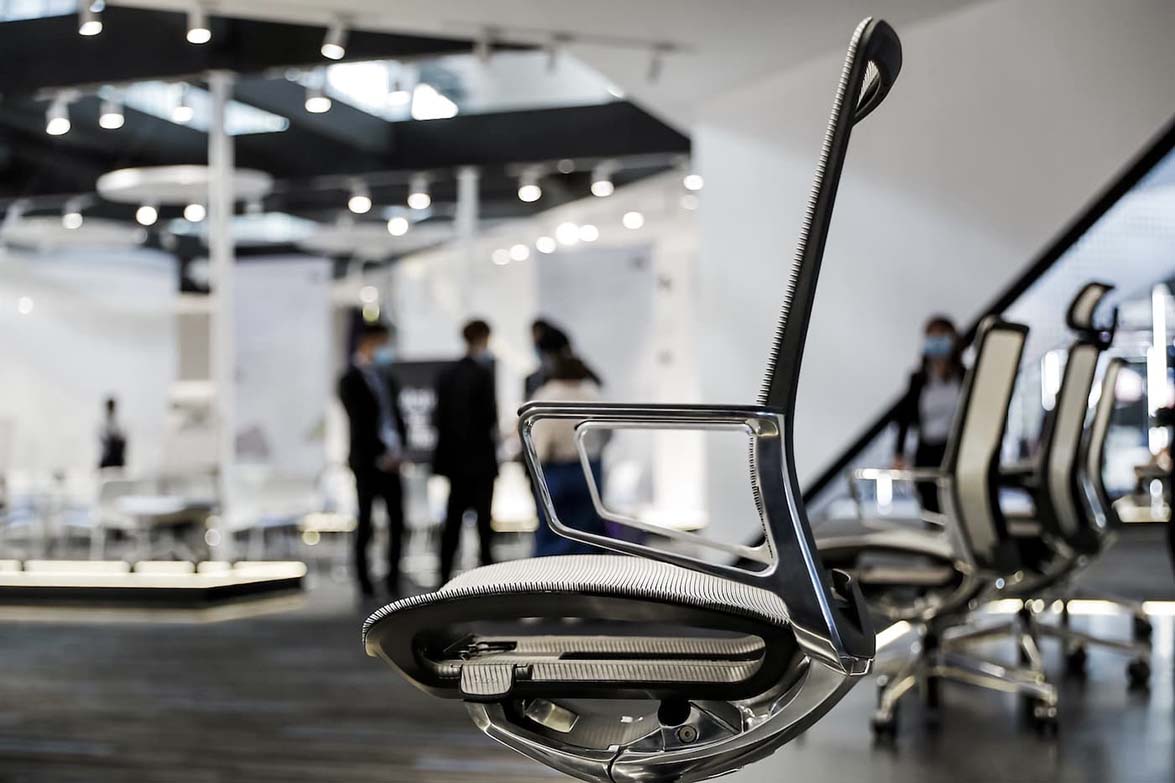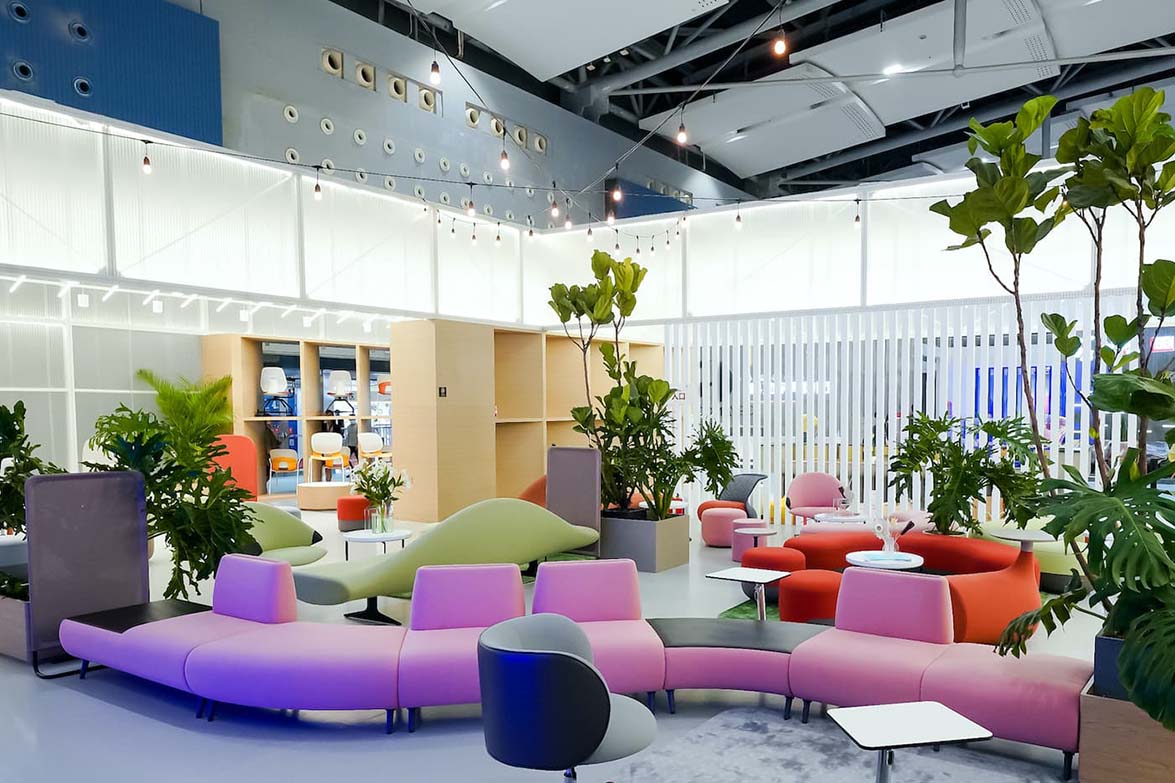 During Office Show, the leading brands of the sector showed countless flexible and innovative solutions for work environments capable of responding to the demands of companies that are in constant evolution with the objective of increasing performance and productivity, improving well being and security, and inspiring new ideas. Much space was also dedicated to public commercial spaces and healthcare facilities, including those dedicated to the elderly, in addition to schools.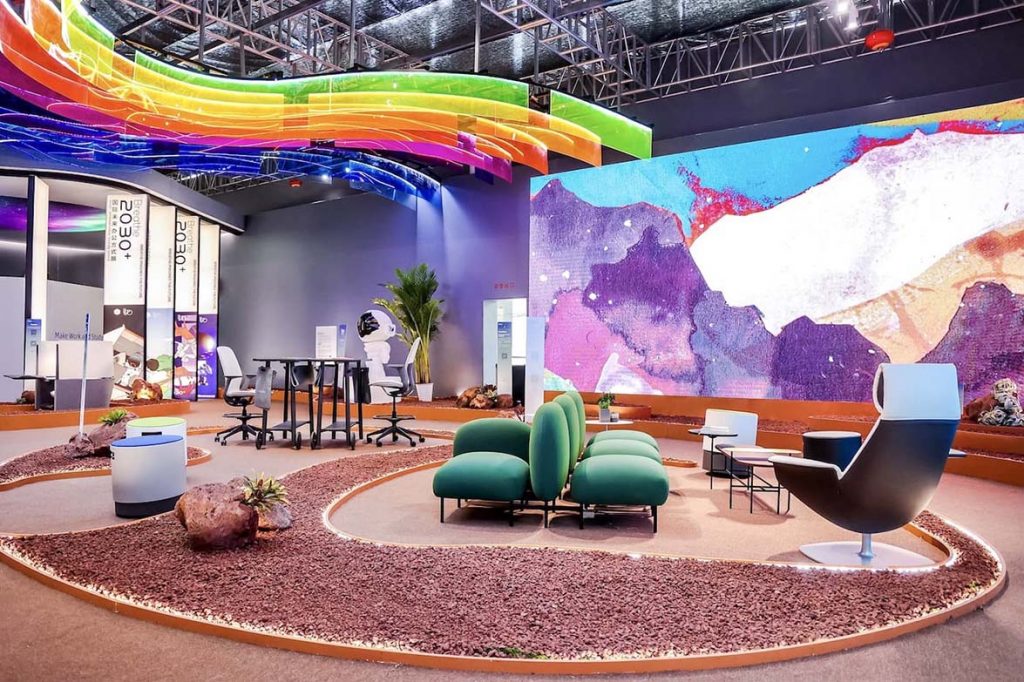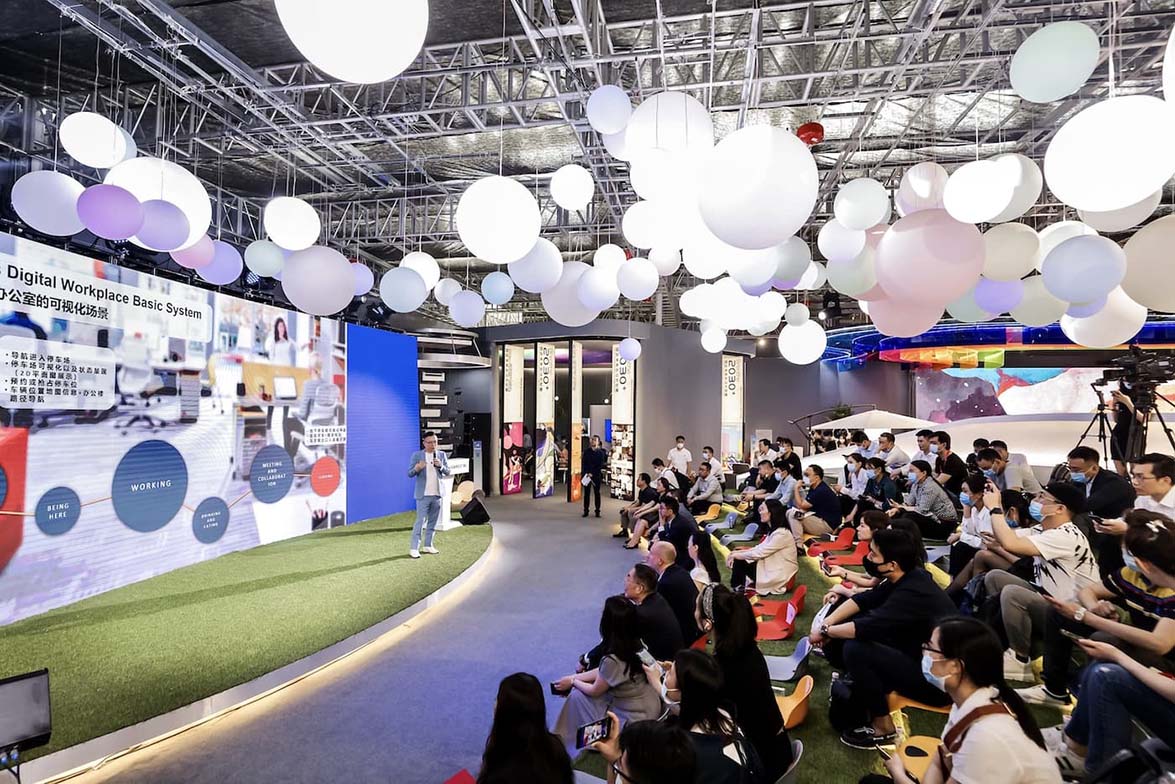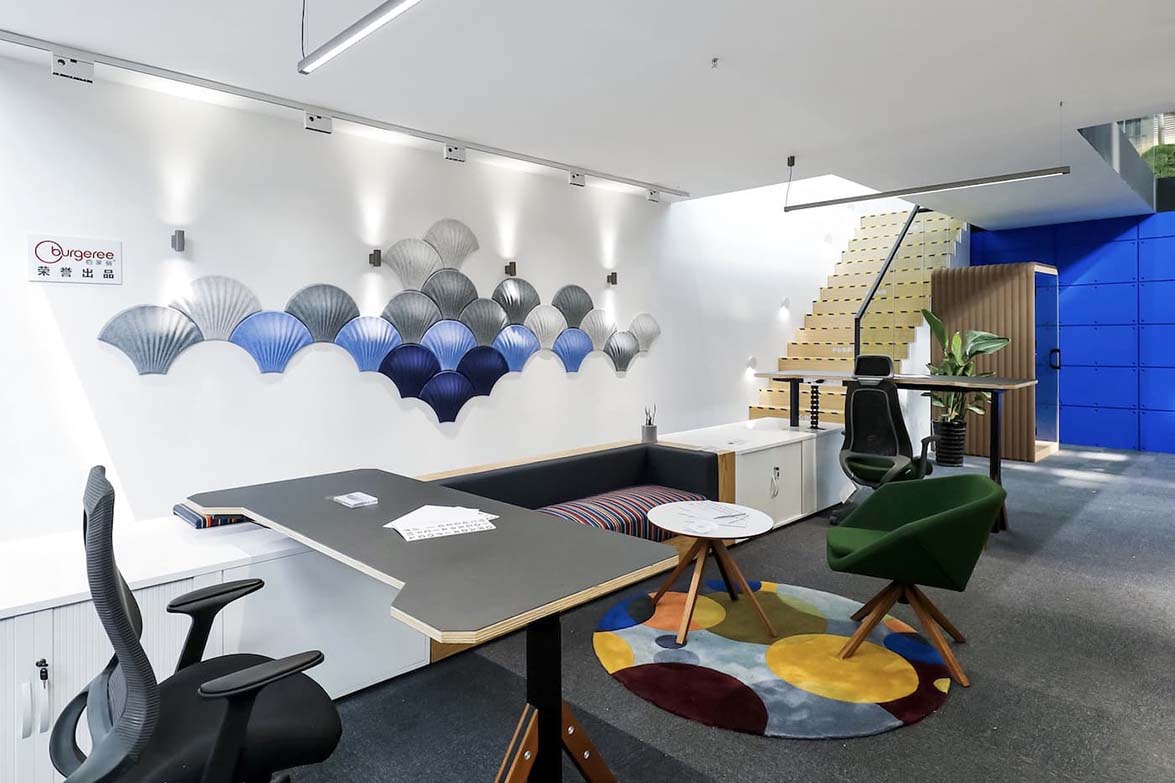 The 2030+ International Future Office, the exhibit organised by CIFF Guangzhou and China National Furniture Association; proposed the latest trends in the workplace, combining multimedia aspects and new technologies to create an environment capable of engaging all five senses. Prestigious brand names like Steelcase, Knoll, Lamex, K + N, Sitland, Cassina, Magis, Gan, Avarte, as well as Hettich, Nreal, and Dyson, all collaborated on the project.
Office Environment Theme Pavilion, this year centred on the themes; 'Youth · Vitality · Colour @ 2021', investigated how choosing one's occupation means choosing one's dreams, stimulating the exploration of the demands of younger generations in the world of office life.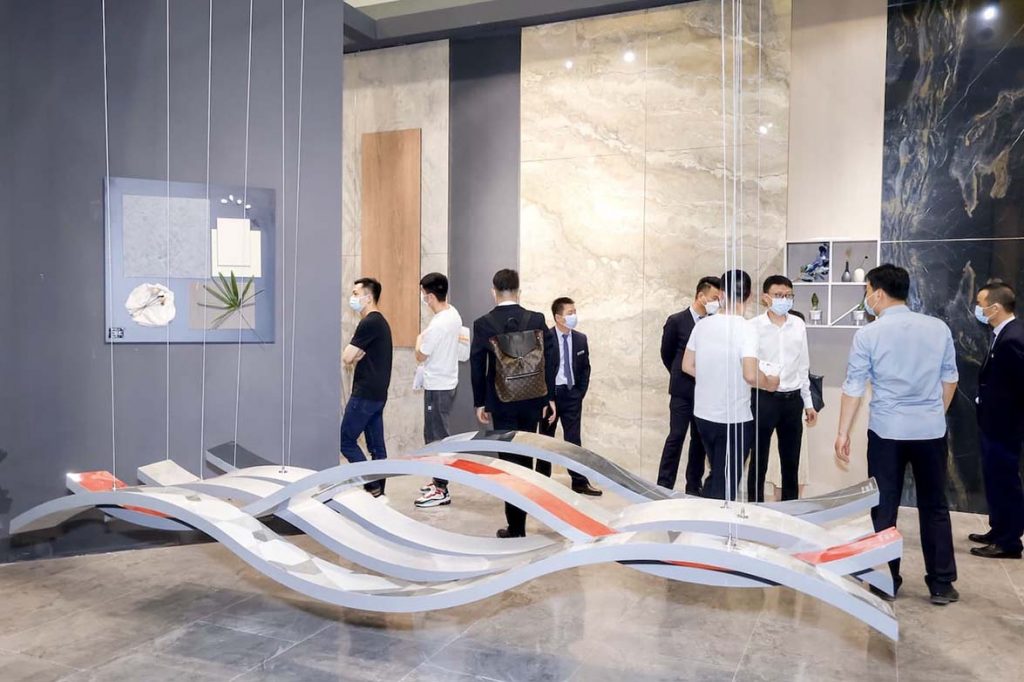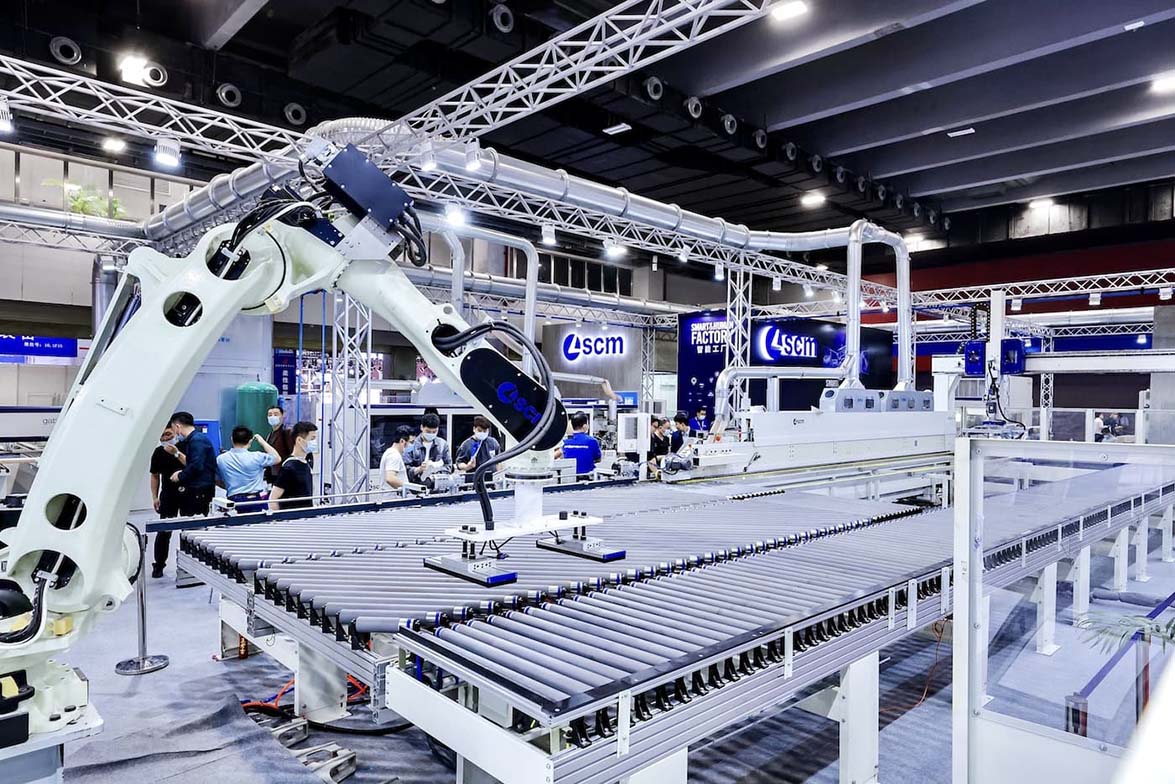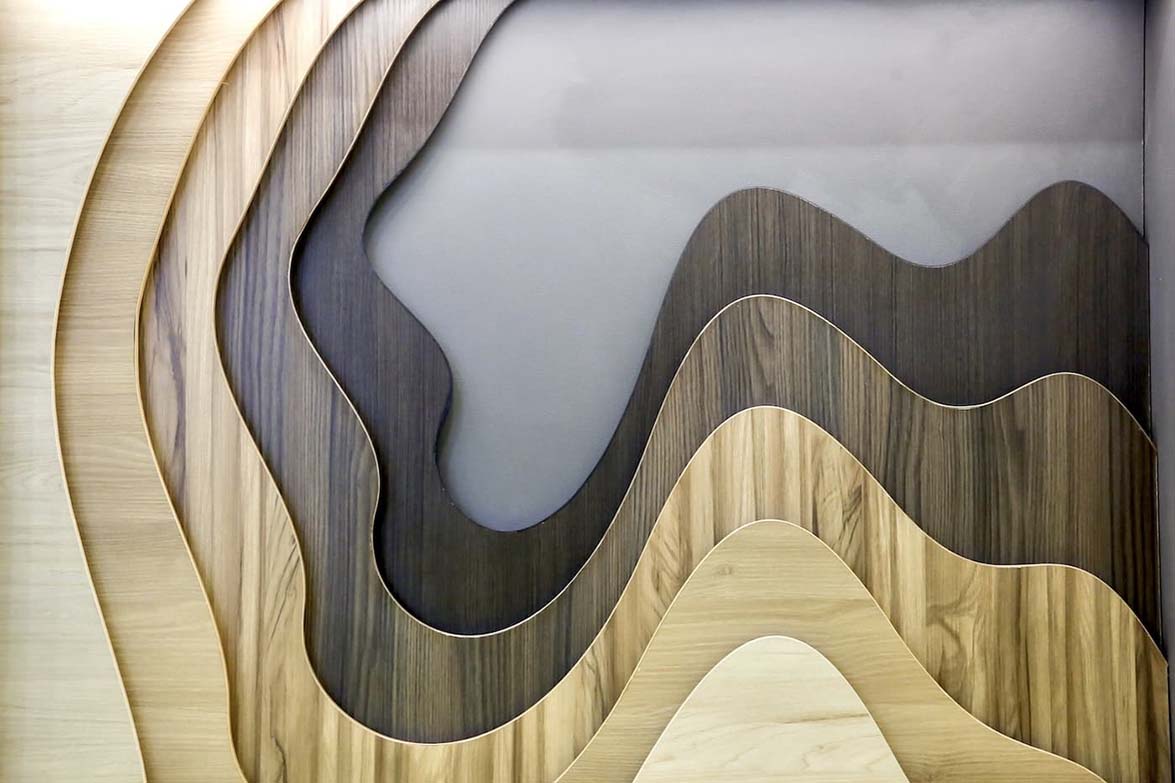 CIFM/interzum guangzhou 2021
CIFM/interzum guangzhou 2021 presented an absolutely comprehensive offering of technology and semi-finished products for the furniture industry. The major Chinese and international brands in machinery, materials, surfaces and hardware provided convincing responses to the needs of an industry in constant growth and pursuit of the most innovative solutions to produce quality while optimising production.
The 47th CIFF has been without a doubt a significant edition of a fair that has shown itself to be not only the most important business platform in Asia; but also a place dedicated to the efficient union of the culture of good design and good living with the concrete demands of global trade.
And now another meeting in Shanghai is only 5 months away!
The 48th CIFF Shanghai will take place 3 to 6 September 2021 at the National Exhibition & Convention Center in Shanghai Hongqiao.
Source: CIFF
Read more news related with CIFF published on Infurma
Visit the Fair & Event calendar on Infurma