Seen at Cevisama: Keraben presents its novelties for the year 2018. The new trends in coverings
Once again, the Keraben group has taken advantage of the Cevisama fair this year to present its novelties to the public. In fact, Cevisama represents one of the most important shop windows in the world of ceramics. Discover the new Keraben collections for the year 2018.
ROMANCE: Settings steeped in romanticism
Elm wood is traditionally a popular favourite in European design, thanks to its warmth and beauty. Romance is a porcelain tile collection that faithfully emulates the wood of wych elms. It recreates the patterns, dynamism and colour of their trunks. Romance's faded knots and marks give it a warm cosy appearance, with a stylish sensitivity conceived to bring a romantic feel to settings.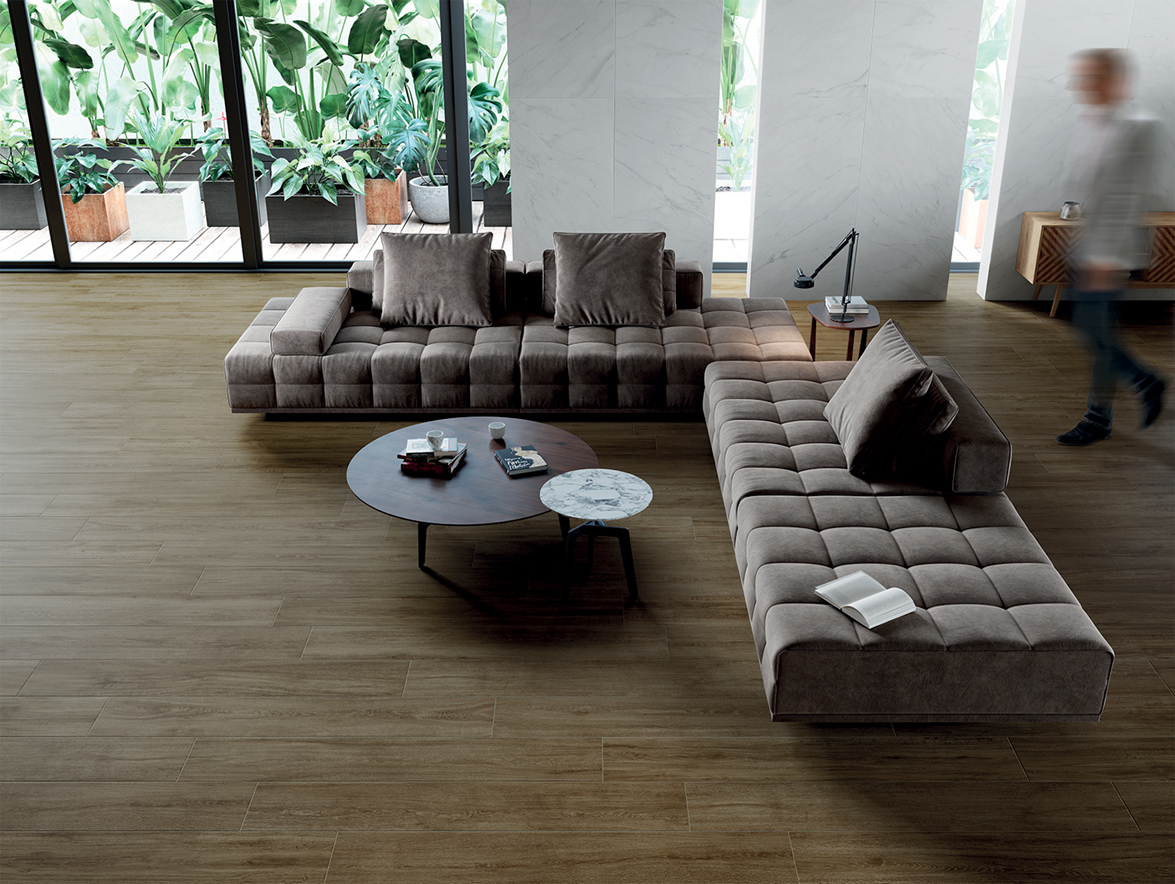 BOREAL: The full force of volcanic stone
Boreal is a stone-effect collection that reflects the essence of hand-worked basalt stone. Its resulting
appearance unites beauty with contemporary appeal. The collection brings a striking visual appeal to minimalist settings or lofts decorated with aged leather sofas, exposed brick walls and old beams, evocative of 1950s New York industrial styles.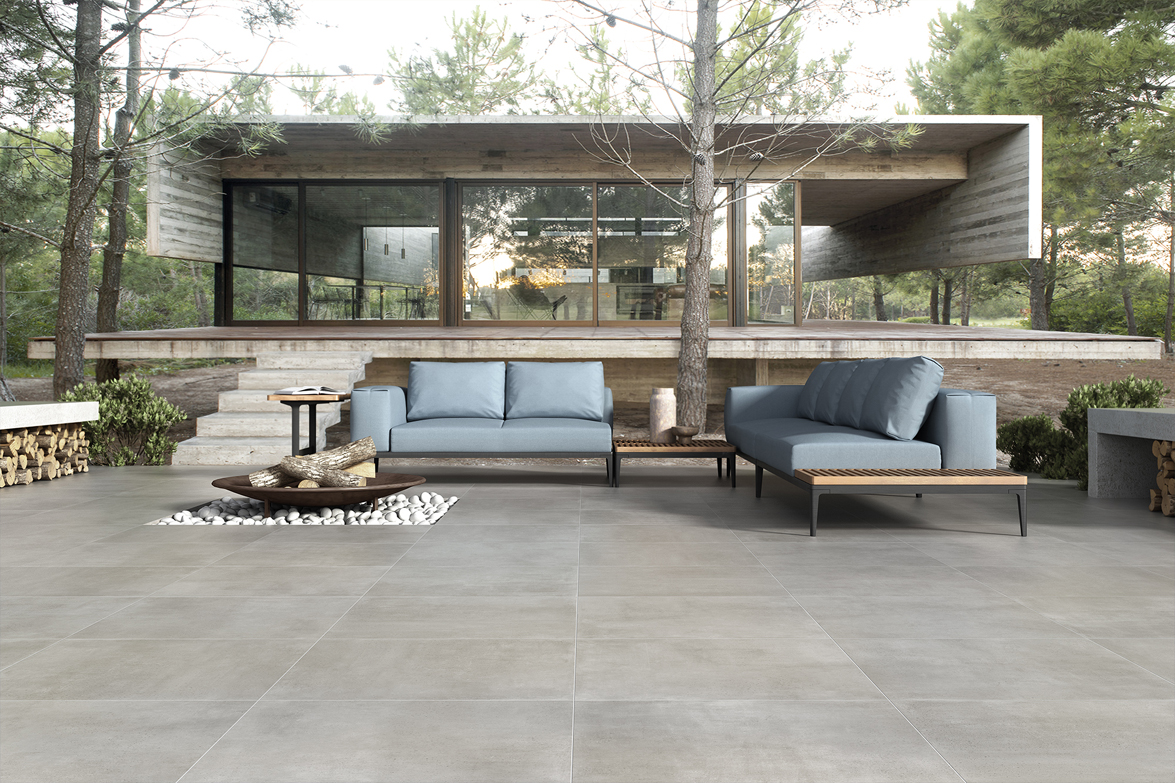 MIXIT: Amazingly unique
The Mixit collection presents a new 150×37 wall tile model at Cevisama 2018, featuring a design inspired by handengraved stone, with a subtle relief pattern made up of irregular grooves. This lends each of the tiles a natural beauty perfect for settings with a singular distinction.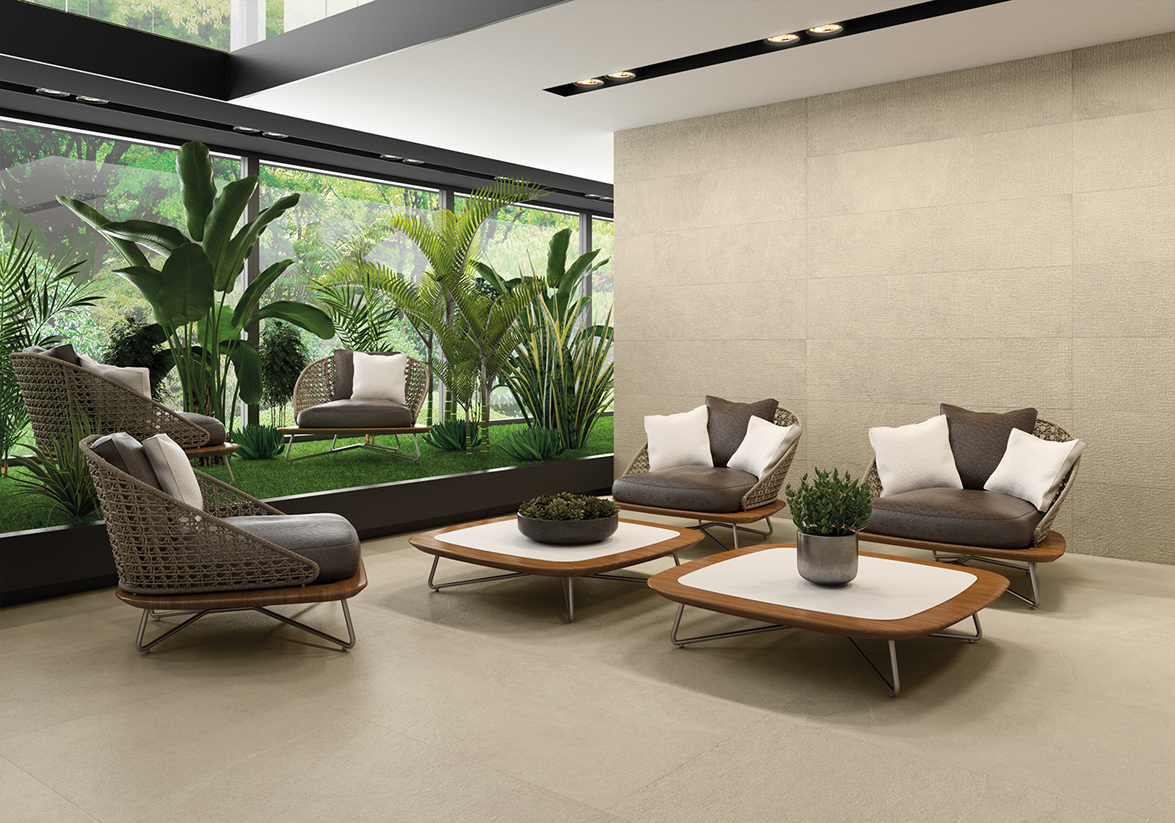 CHIC: Functional interiors
Chic is an exquisitely sophisticated modern collection, based on a combination of Victorian aesthetics and functional design. Keraben's design team took Victorian wallpaper as their source of inspiration, creating wall tiles with a skilful combination of colour and texture. Its décors feature patterns that include a texture reminiscent of the weave of a fabric and natural motifs evocative of the gentle motion of small delicate leaves.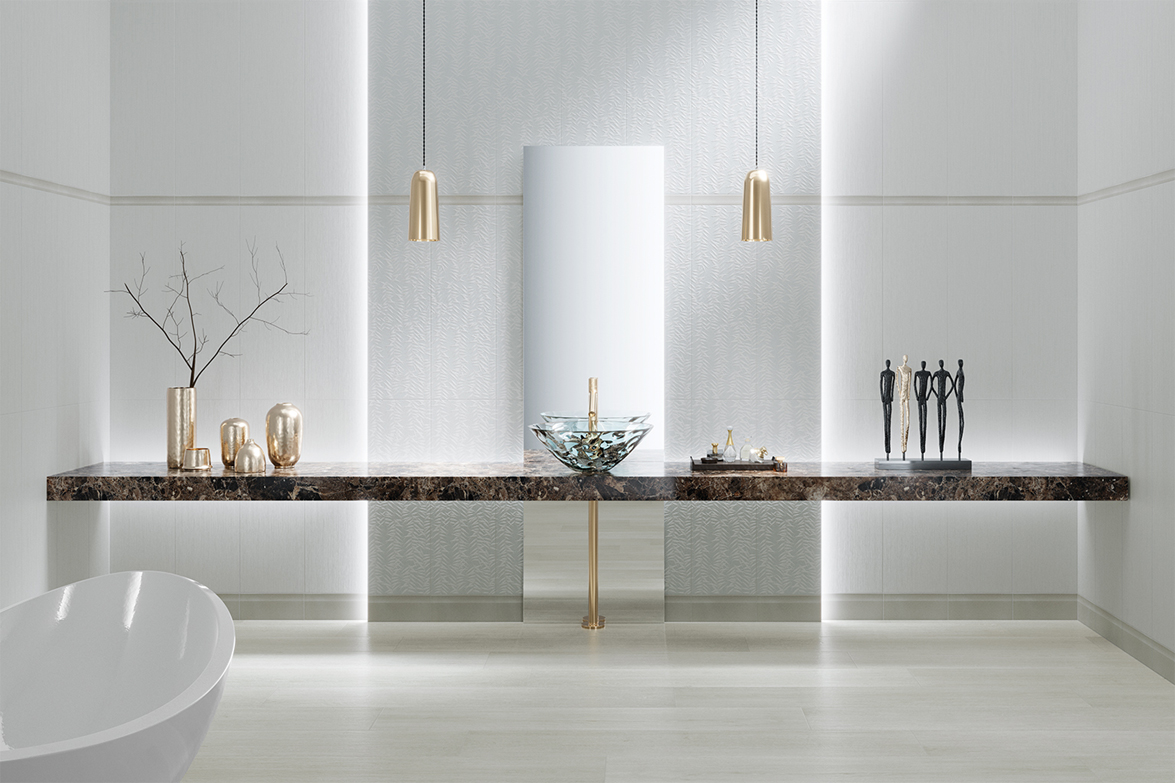 TIMELESS: Rooted in the Mediterranean
Timeless is inspired by the oak trees found in Mediterranean woodlands and their singular natural
beauty. The collection brings a modern look to settings, with certain classical influences thanks to its sober pattern and colour spectrum, based on oak wood's warm colours. Timeless guarantees a high degree of realism combined with an unbeatable series of technical properties. A collection that stands out for its hardness and resistance.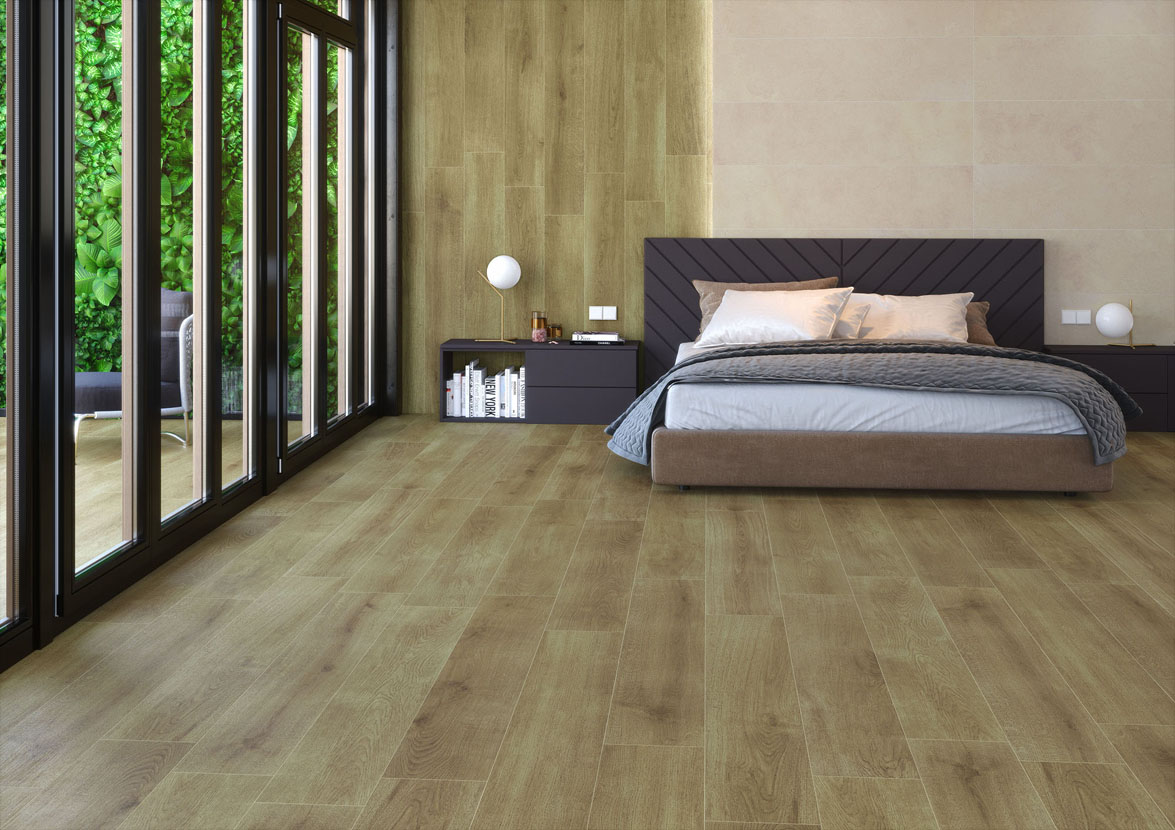 INSPIRED: Subtle textures
Inspired's new large formats conserve the very essence of the collection's stone appearance and contemporary minimalist style. The collection also features new decorative wall tiles that stand out for their strong design appeal.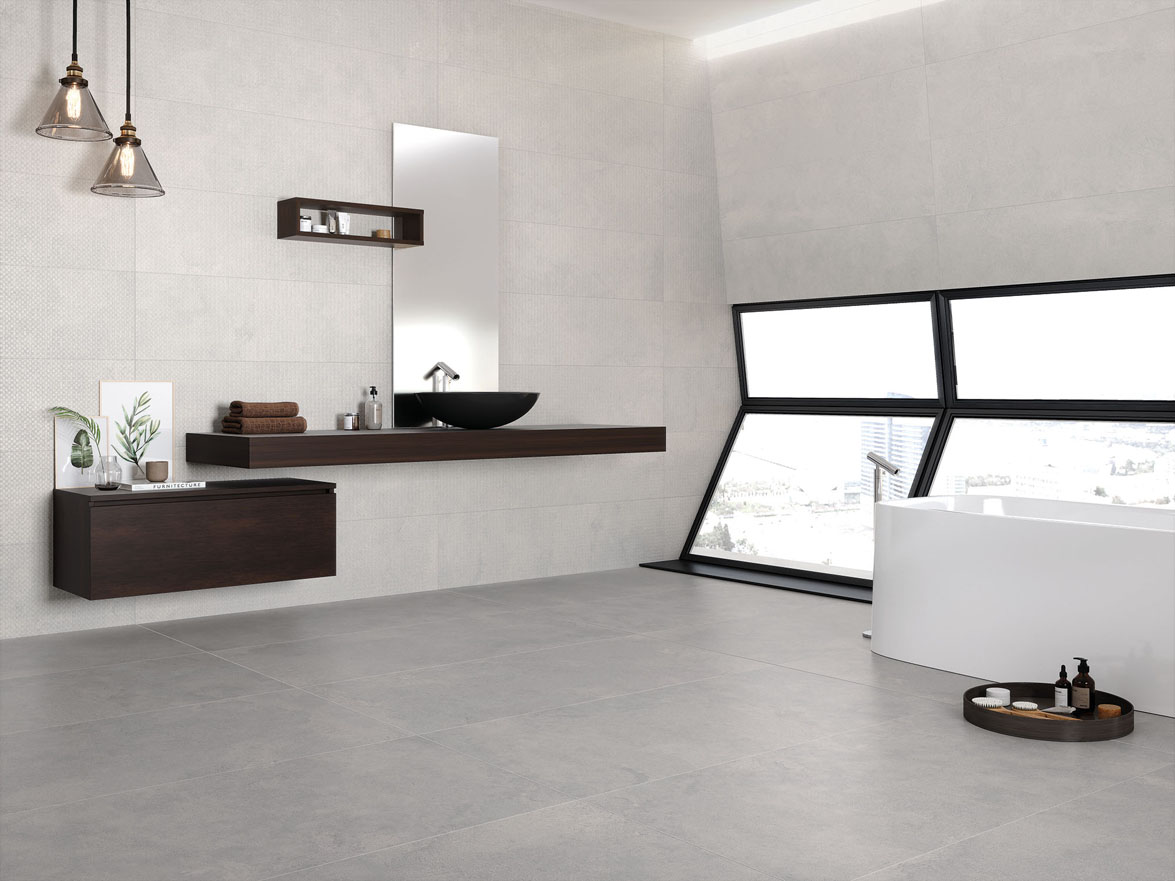 STONEAGE: Unique beauty
Stoneage offers a blend of past and present in a stone effect collection with a strong design appeal. Its fine veins and subtle contrasting shades bring movement and natural beauty to the tiles. The collection is also available in the new Antislip Shoeless PLUS finish: a non-slip finish with such a silky feel that it can even be used on surfaces with less demanding technical requirements. When you run your fingers across it, you will be amazed by its softness!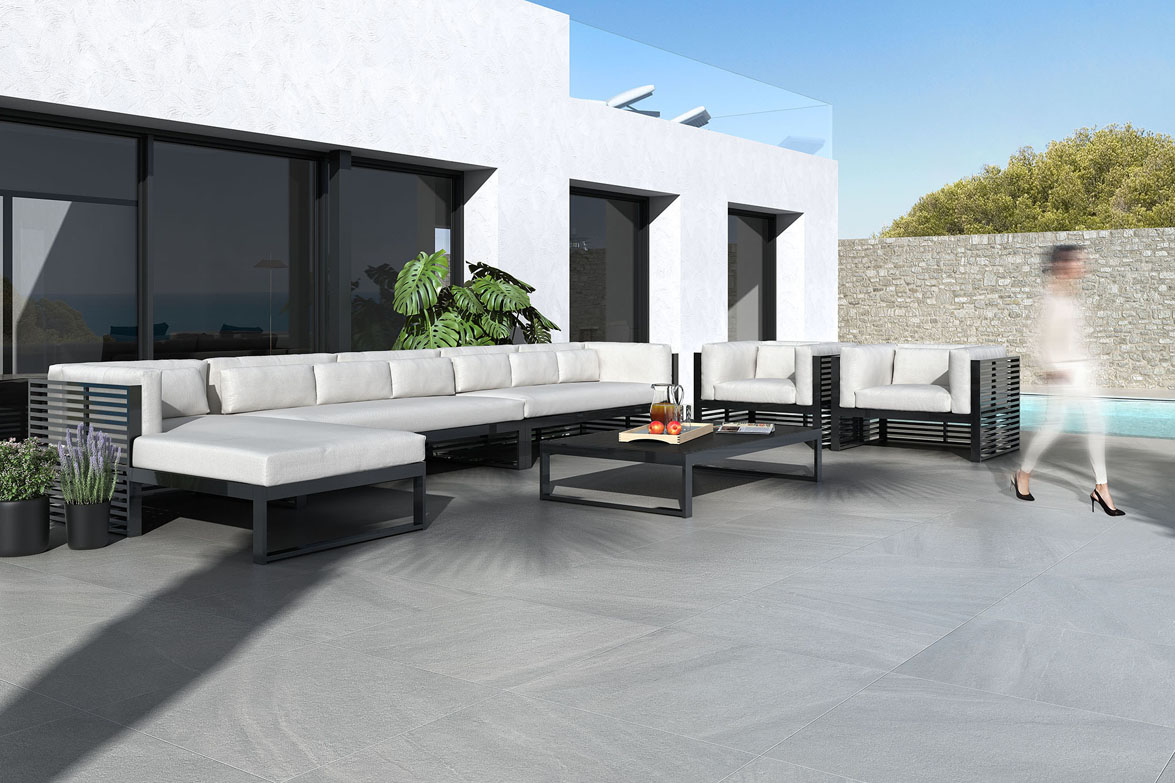 KHAN: The essence of Italy
Khan is a new collection by CasaInfinita, inspired by the Italian stone, `Pietra di Cardoso'. The designs in the Khan collection stand out for their dynamism and natural beauty, thanks to their subtle veins and contrasting shades. The collection comes in formats suitable for walls and floors, with a choice of décors for creating settings strongly evocative of Italy. Available in different colours and shapes, they include herringbone mosaics, ones in dark shades of grey and others with diagonal veins for living spaces with a strong design appeal.
TOUCH: Cement effects
Minimalist urban-look living spaces are still very much in fashion, and cement-effect tiles are perfect for modern looking settings where a sensation of spacious luminosity is required. Touch is a tile collection inspired by cement whose smooth elegant surface invites you to run your fingers over it, perfect for bringing a genuine urban look to settings.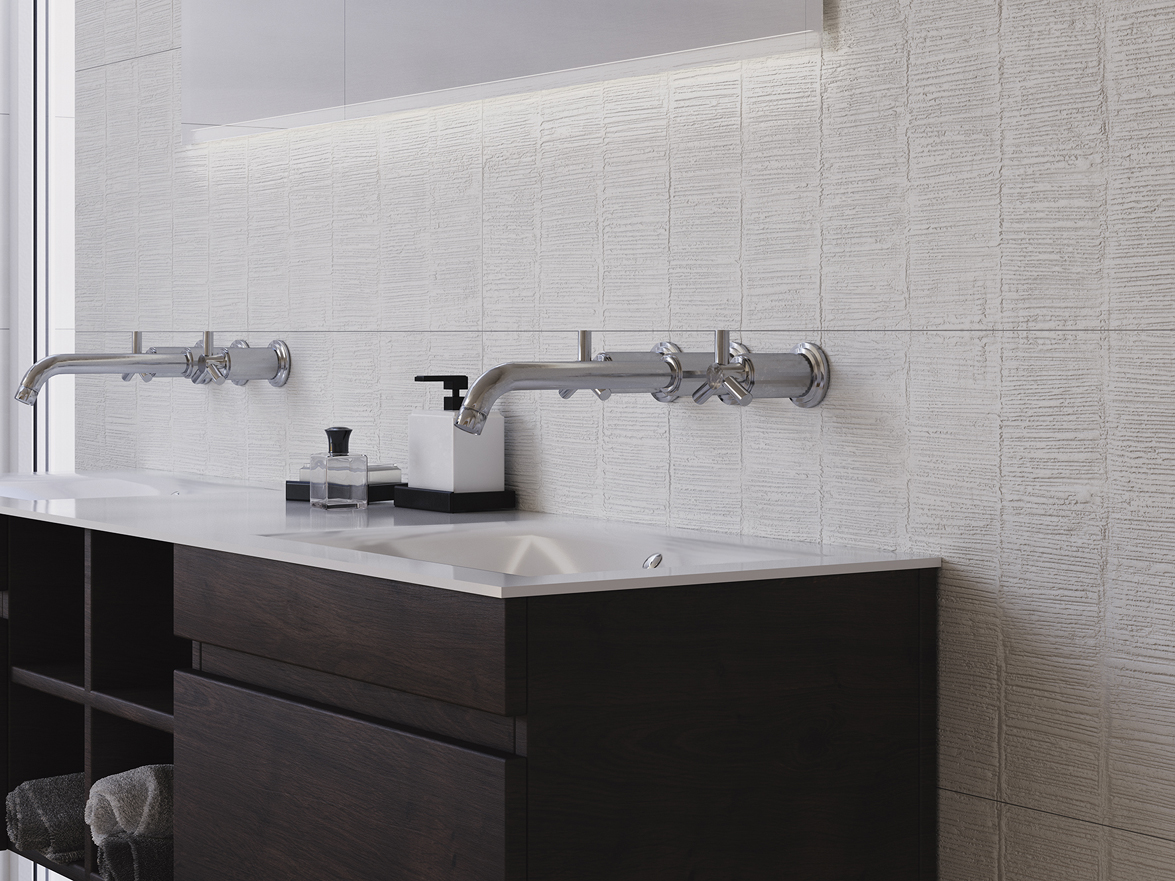 TERRANOVA: A new take on slate
A collection for creating surfaces that invite you to caress them, with a subtle structure and good use of texture. On this occasion, this popular collection by CasaInfinita features new large formats and porcelain wall tiles perfect for settings with an exclusive air.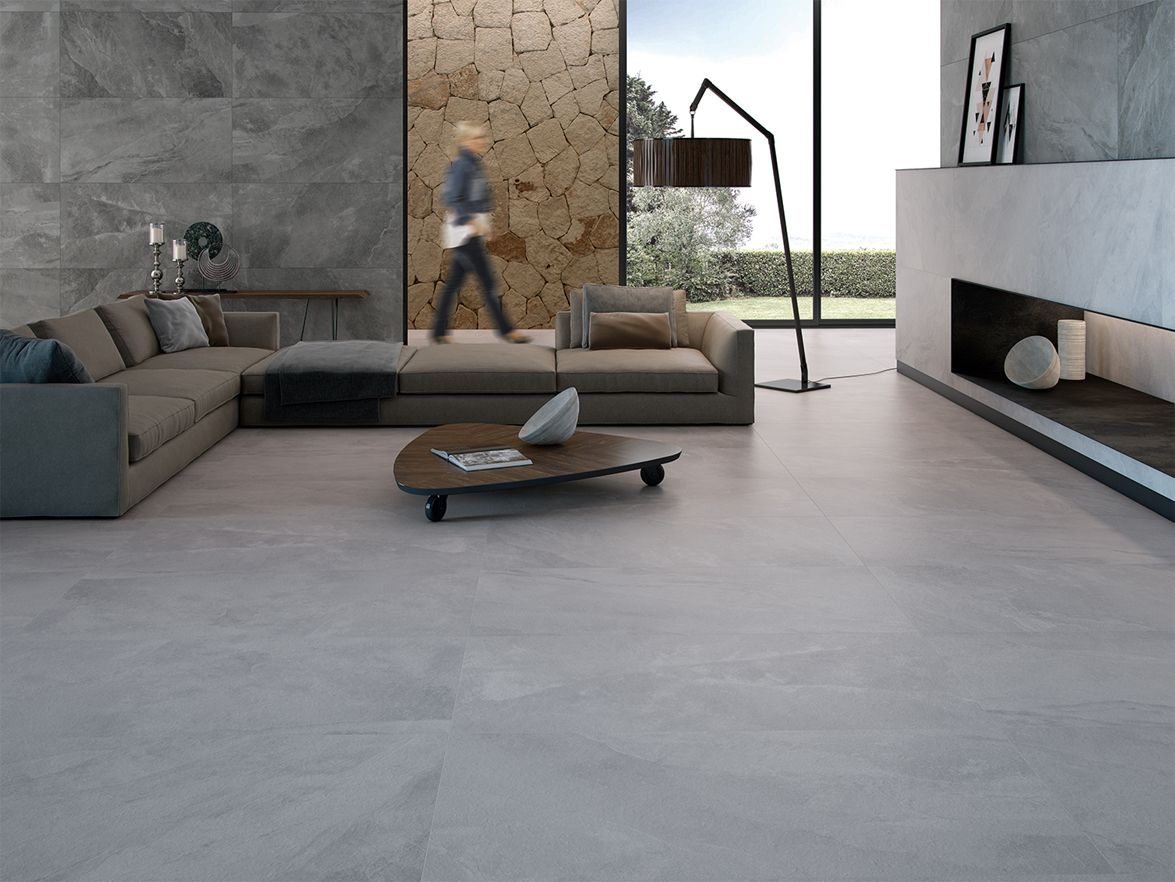 Source: Keraben
Read more news related with Keraben published on Infurma