Its fluid lines create a multifunctional chair for Home Office and professional spaces
Key Smart is Alegre Design's first collaboration for the Italian company Kastel. A new smart platform of office chairs with a multifunctional and fresh design that will fit in perfectly in Home Office spaces and traditional work environments alike.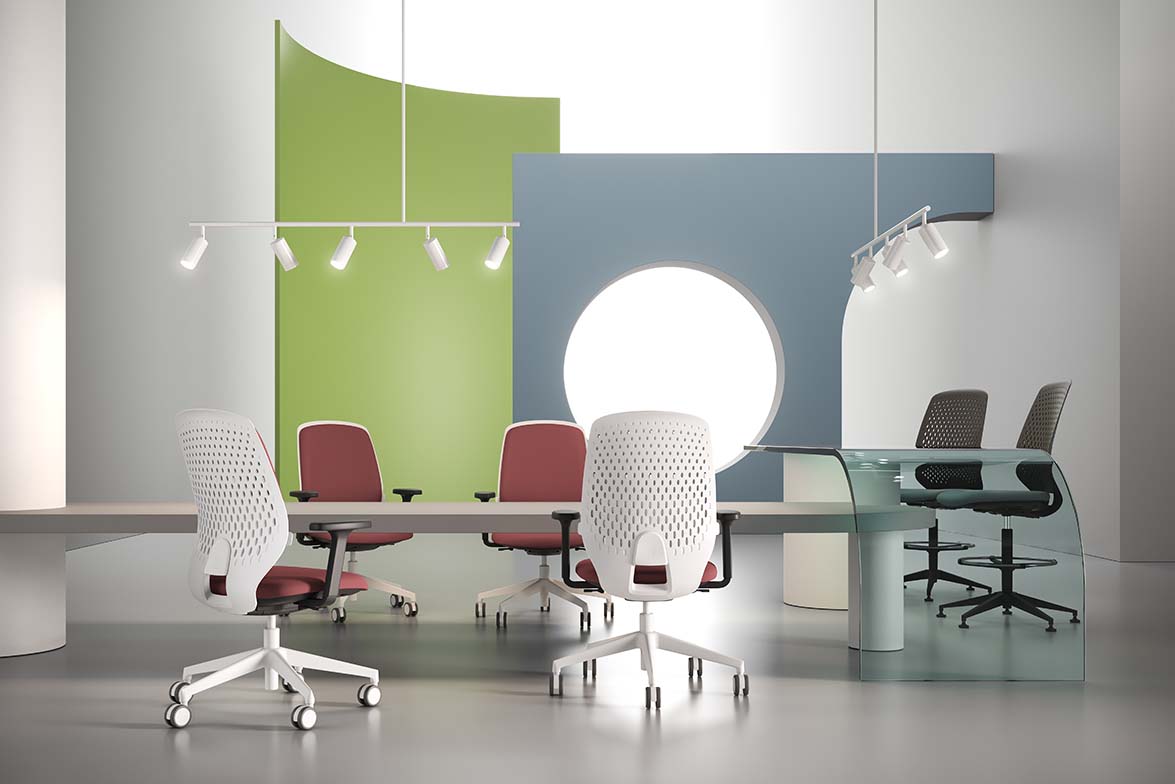 The chair's personality is manifested in its backrest and fluid lines that, thanks to its wide variety of configuration options, allows it to blend in with any environment. From the home, where its decorative properties are prioritized, to offices, where the focus is placed on the chair's ergonomics and the user's well-being.
Its backrest resembles a petal that accompanies and supports the person during their work hours. Created through the plastic injection process, it facilitates an optimal posture in any professional, work-oriented environment.
Its design generates a new smart platform, which is the result of Alegre Design's twenty years' experience designing ergonomic furniture for workspaces. Furthermore, the assembly of the comfort accessories has been optimized so that no specific tools are required, and accessories can be incorporated throughout its useful life in a very simple way.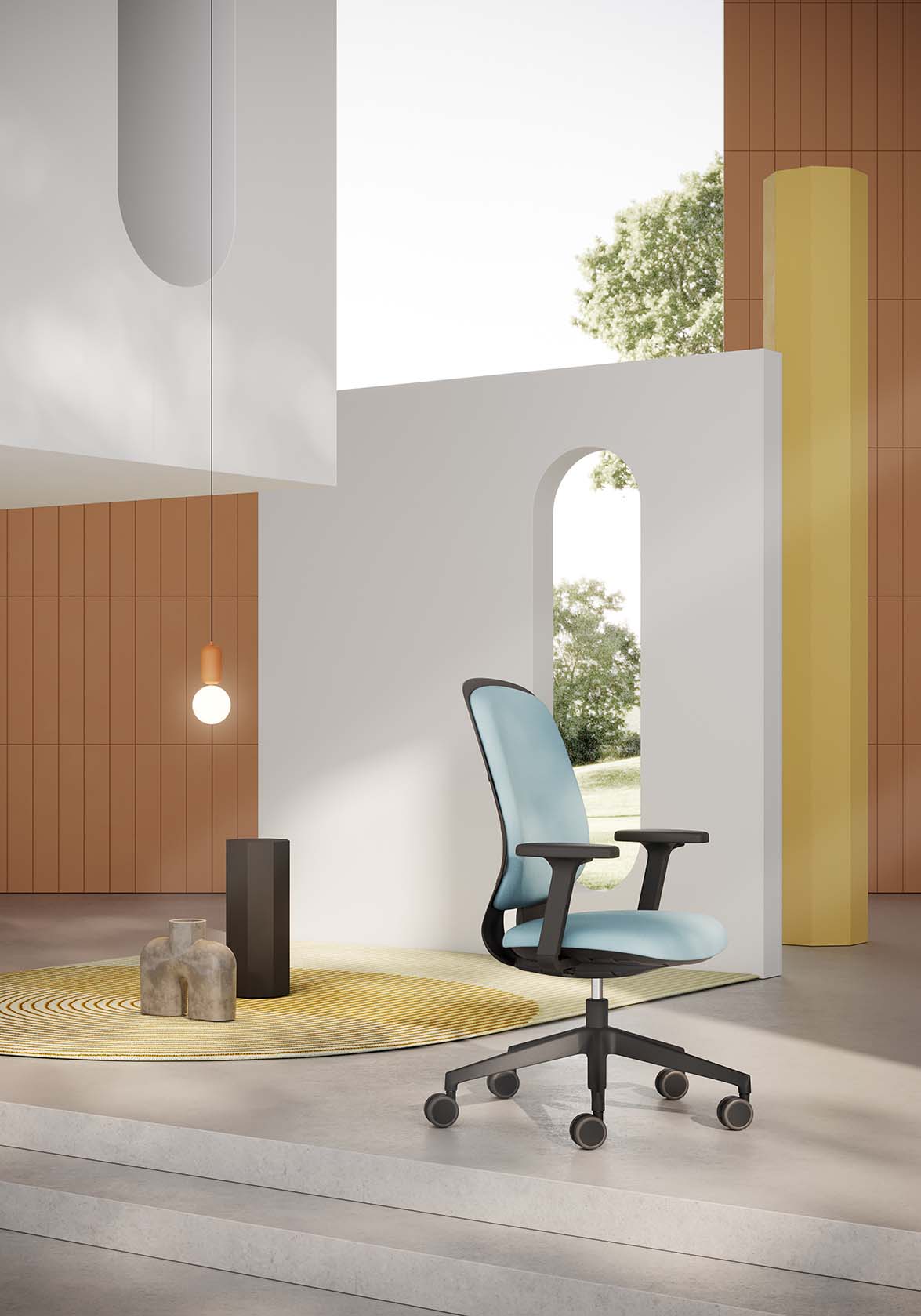 Marcelo Alegre Designer
"Key Smart's design complies with new inclusivity requirements of the new European regulations applicable to office chairs, which broaden the range of measurements and dimensions to adapt them to as many people as possible. In Alegre Design, we design for people and, therefore, or design seek to answer to diverse needs", explains designer Marcelo Alegre
To ensure its versatility, numerous configurations have been devised based on two models: Essential and Advanced. The first stands out for its lightweight and integrative configuration; while the second covers all the needs of a higher-level office chair and can incorporate an upholstered foam backrest option.
The new perforated texture on the plastic of the backrest allows for greater support of the back and greater thermal comfort.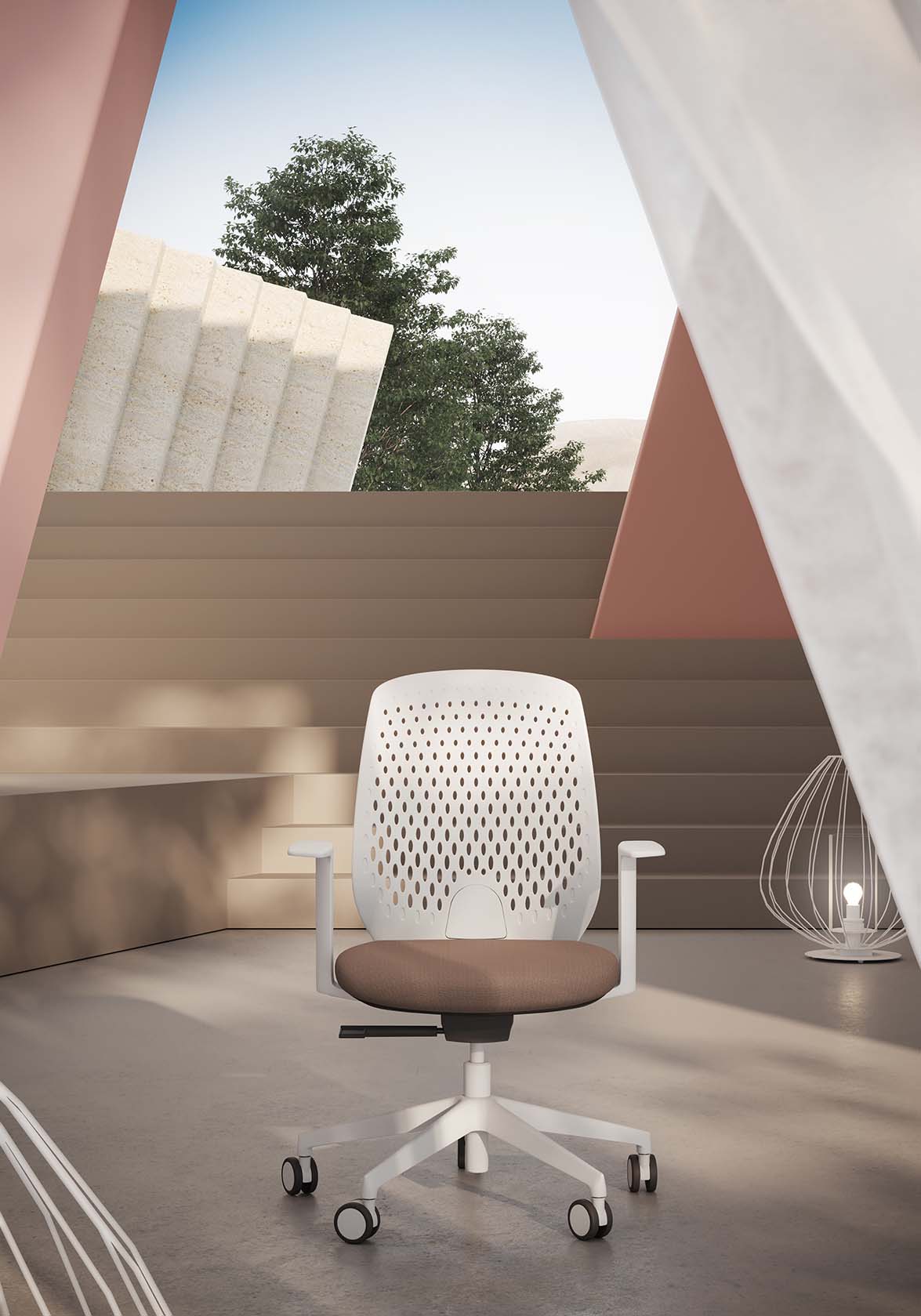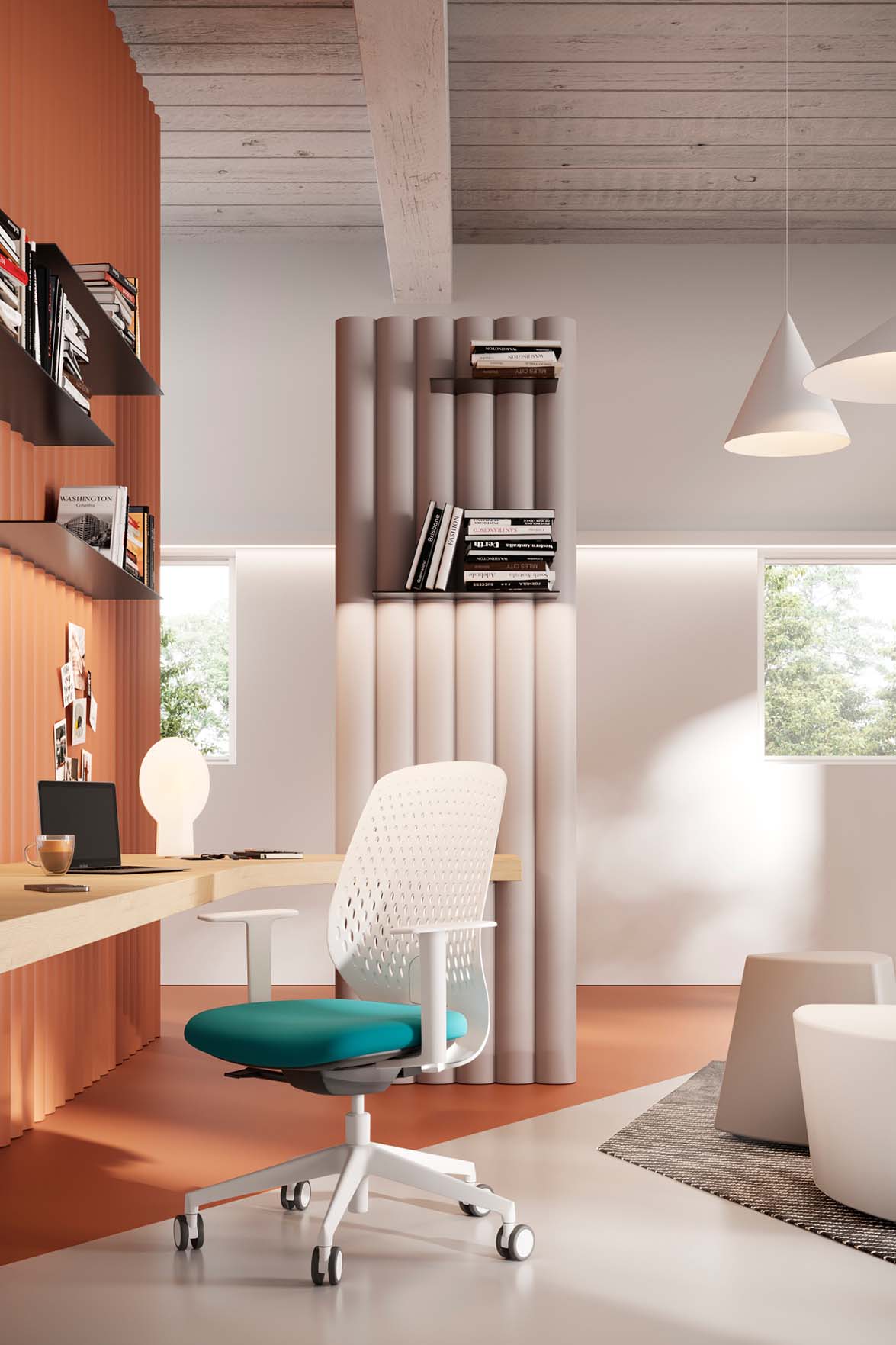 Source: Alegre Design
Read more news related Alegre Design published at Infurma
Visit the Alegre Design website