Héctor Diego devised Drop, an aesthetic dish drainer designed and manufactured to last over time
DROP is a dish drainer created by Héctor Diego, designed and manufactured to last over time, both for its aesthetic line and for its structural strength.

Aeronautically inspired and with the help of the latest technology applied metal, it is manufactured by Don Hierro entirely with calibrated stainless steel plate, perforated and laser cut, free of sharp areas.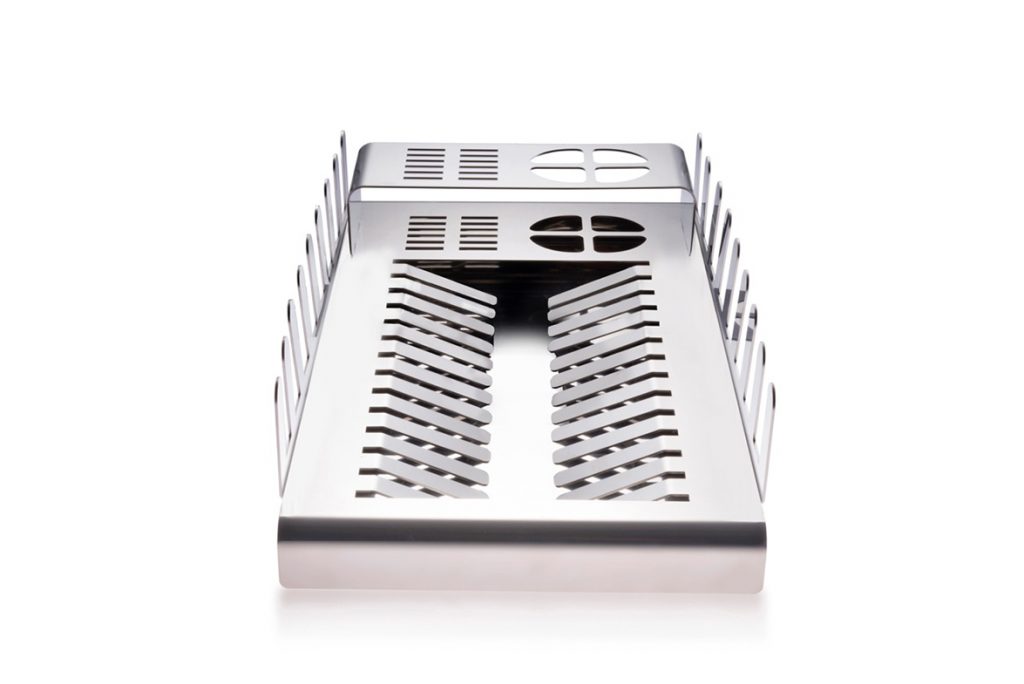 Made by three pieces that fit perfectly together, without using any additional welding, which allows it to be easily disassembled and can be washed in the dishwasher for better cleaning.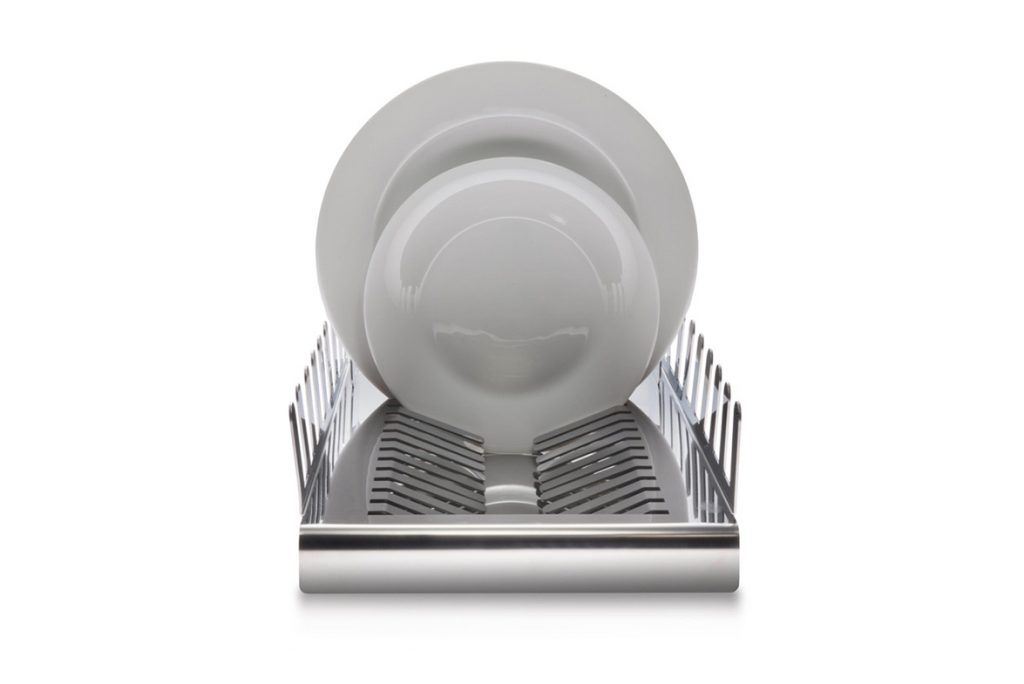 Stainless steel is a material that repels bacteria and fungi (this is why it is used in operating rooms) so it will never form mold or moisture of any kind and it has a very high durability.
As a differential element a knife drainer has been included, its shape allows to place the sharp edges of the cutlery down, protecting us from accidents in the hands, also the handle is up, which facilitates its handling safely.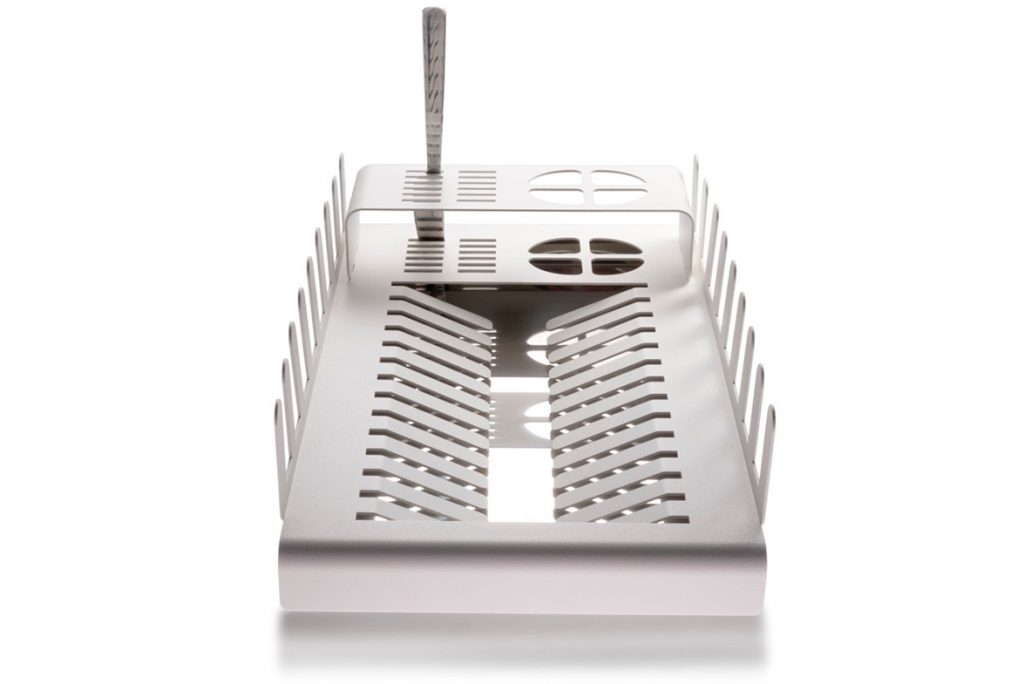 Compact but with a large storage capacity, it can hold eight glasses, twelve plates, twelve knives and numerous cutlery, all placed in a rational and ordered way.
In its lower part it has non-slip pads so that it adapts better to the countertop, and does not slip. It has a removable lower tray to collect the excess water.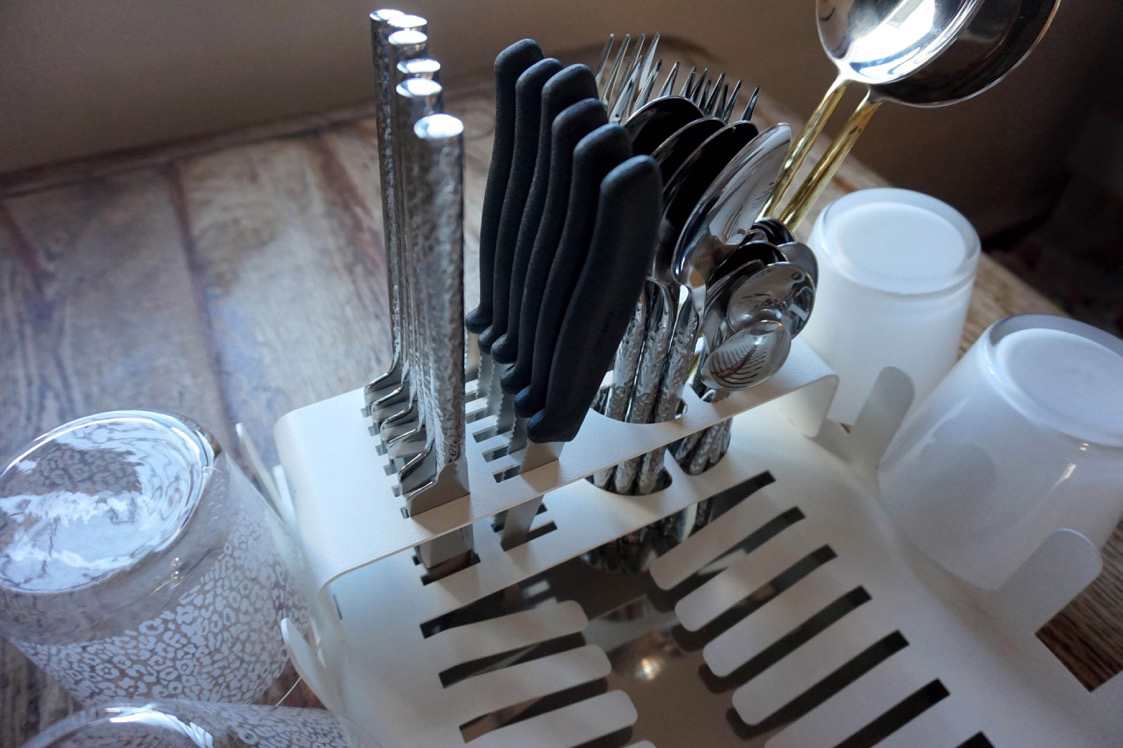 It is available in two finishes: white combined with stainless steel and completely in stainless steel.
Its dimensions and rounded shape make it integrate very well in any type of kitchen space in an elegant and discreet way.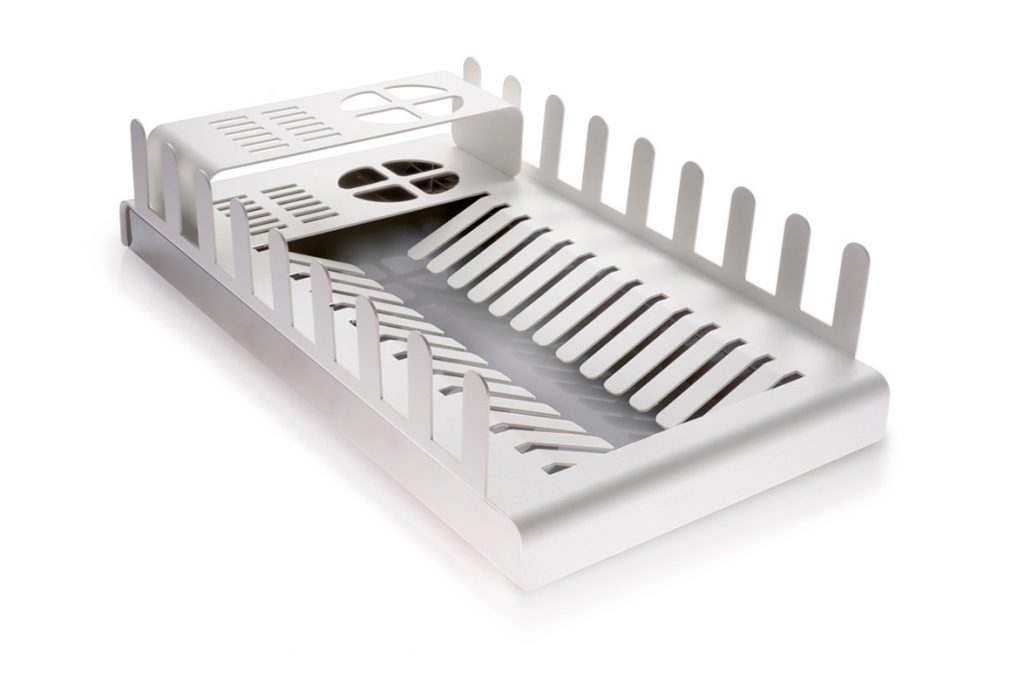 It can also be used outdoors and is totally ecological, since it is made with recycled materials and are 100% recyclable at the end of its useful life.
The entire manufacturing process is carried out under the guarantee of Environment ISO 14001, ECODESIGN 150.301: 03 and Quality Assurance ISO9001.
Finally, the packaging used is also recycled to avoid the unnecessary production of CO2.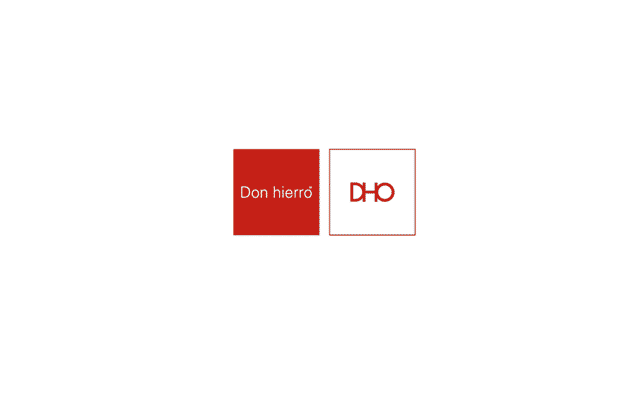 Made in Spain. Patented model.
For sale in DonHierro.com
Source: Héctor Diego
Read more news related Héctor Diego published at Infurma
Visit the Héctor Diego website