The SEN bathroom collection by Mario Ruiz for Fiora, is a clear commitment to adaptive design
The brand also launches KOU, a shower tray that has earned recognition at the IF Design Awards thanks to its curved shape and reinforced structure
Fiora unveils some of its new product lines at the digital edition of the ISH Trade Fair, from March 22 to 26. A year marked by big new product designs, where Fiora presents SEN, the recent collaboration with designer Mario Ruiz, as well as its innovative KOU shower tray.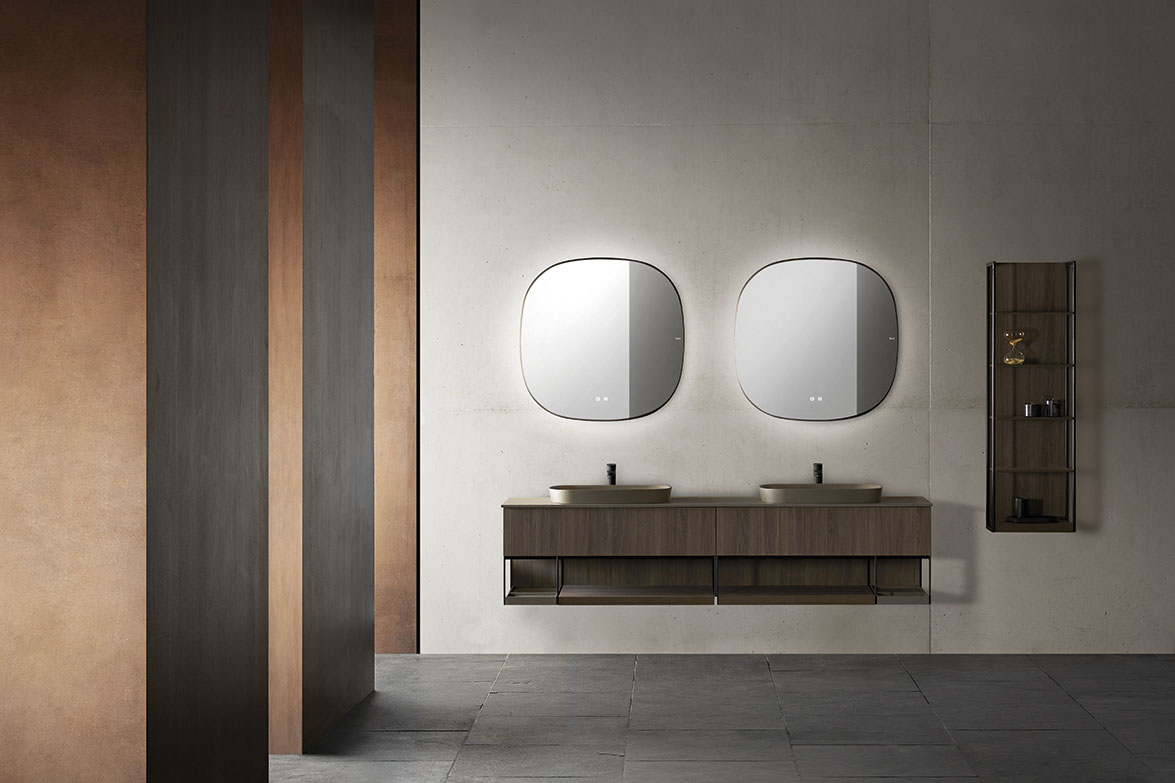 SEN by Mario Ruiz
SEN is a complete bathroom furniture programme that answers to the needs of all types of bathroom spaces, both in residential and contract environments. The collection features a minimal, light metallic structure in counterpoint with closed volumes. As always, texturing has been a key element in SEN design, thanks to a finish designed by Mario Ruiz, with "raised channels and other elements that bring a rich sensory dimension to vanity top surfaces" .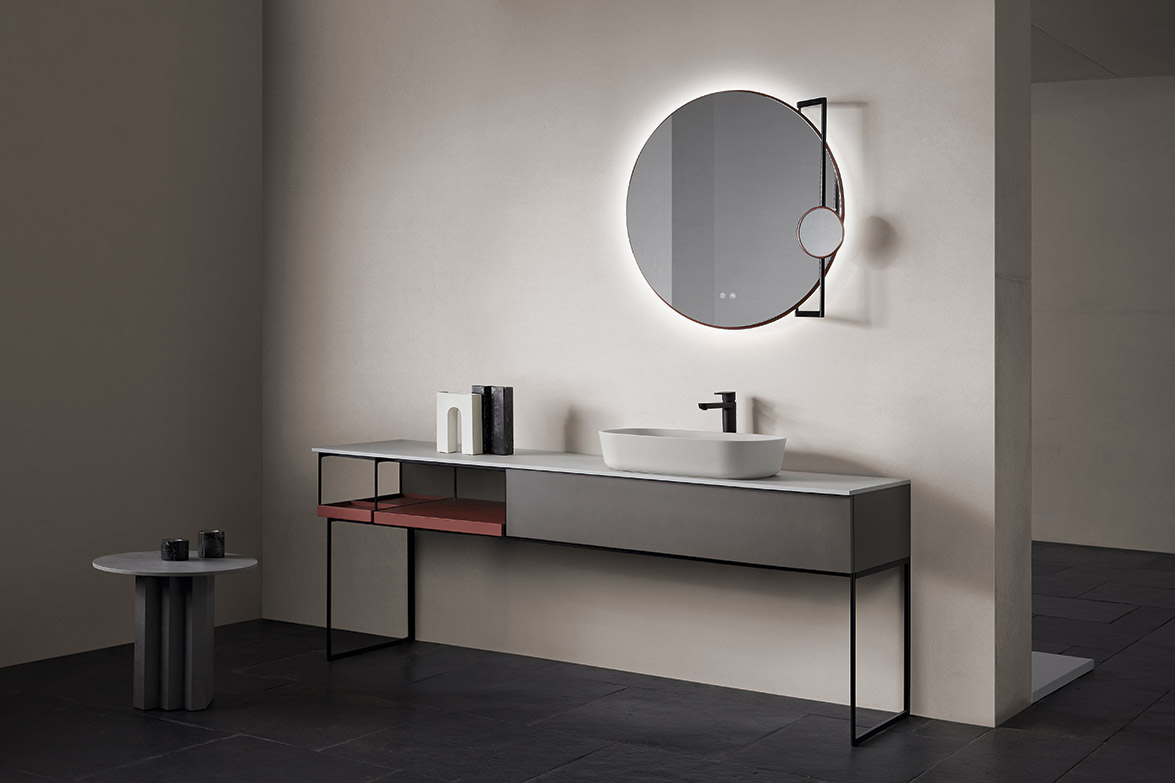 SEN is one of Fiora's most ambitious collections, introducing a large number of references that make this design a creativity tool, since "it allows to play around with volumes that adapt to different spaces according to their size and functionality, as well as each user's storage and organisational needs", explains Mario Ruiz.
Surface, inset and semi-inset washbasins; integrated vanity tops, vanity tops with countertop; open under-basin vanity units with shelves or closed with drawers; wall-hanging or free-standing open modular storage towers with shelves or cupboard doors.
In addition, a collection of differently shaped mirrors with light fittings that provide direct and indirect LED lighting; as well as towel rails, low stools and magnifying mirrors that complete the collection.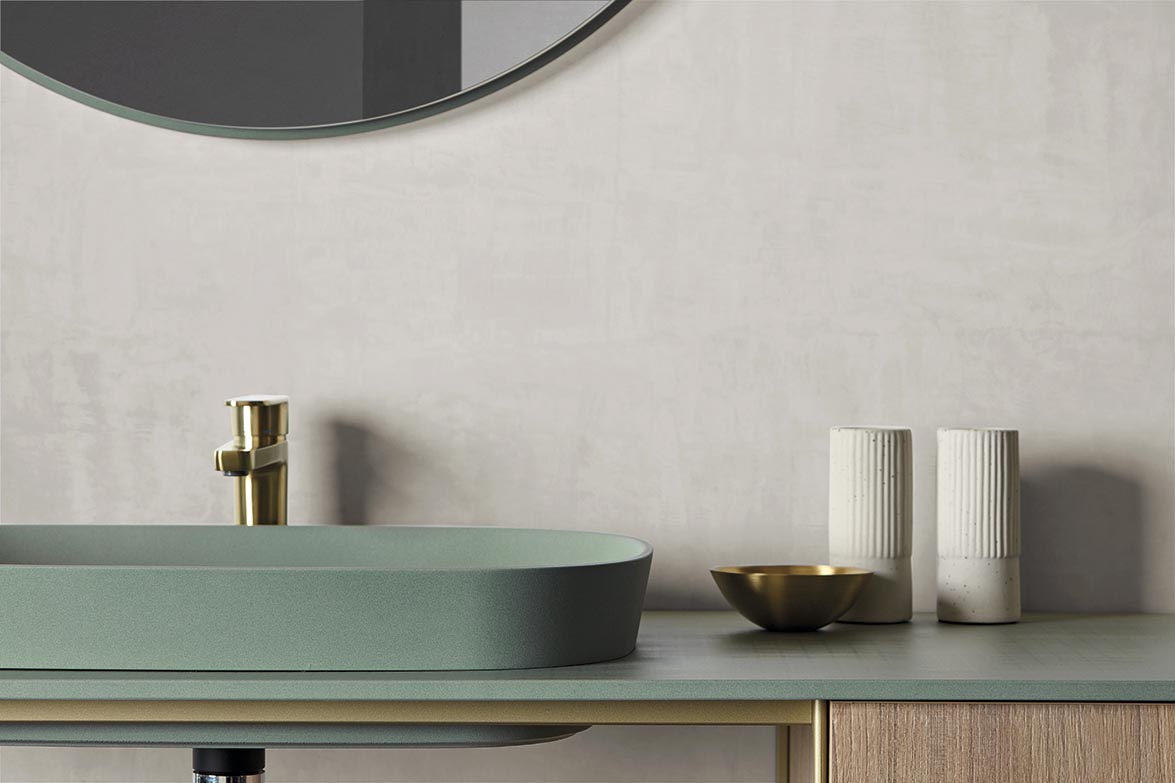 KOU by Studio Fiora
Fiora seizes this opportunity to present the new KOU shower tray which has made the shortlist at the 2021 IF Design Awards thanks to its innovative design. It is a shower tray of minimum thickness that is noted for its curved shapes, both in its frame and its water outlet.
"It is about bringing together elements that make the design a pleasant and comfortable product for the user with features that give it a decorative edge without losing its functionality", Fiora's design department explains.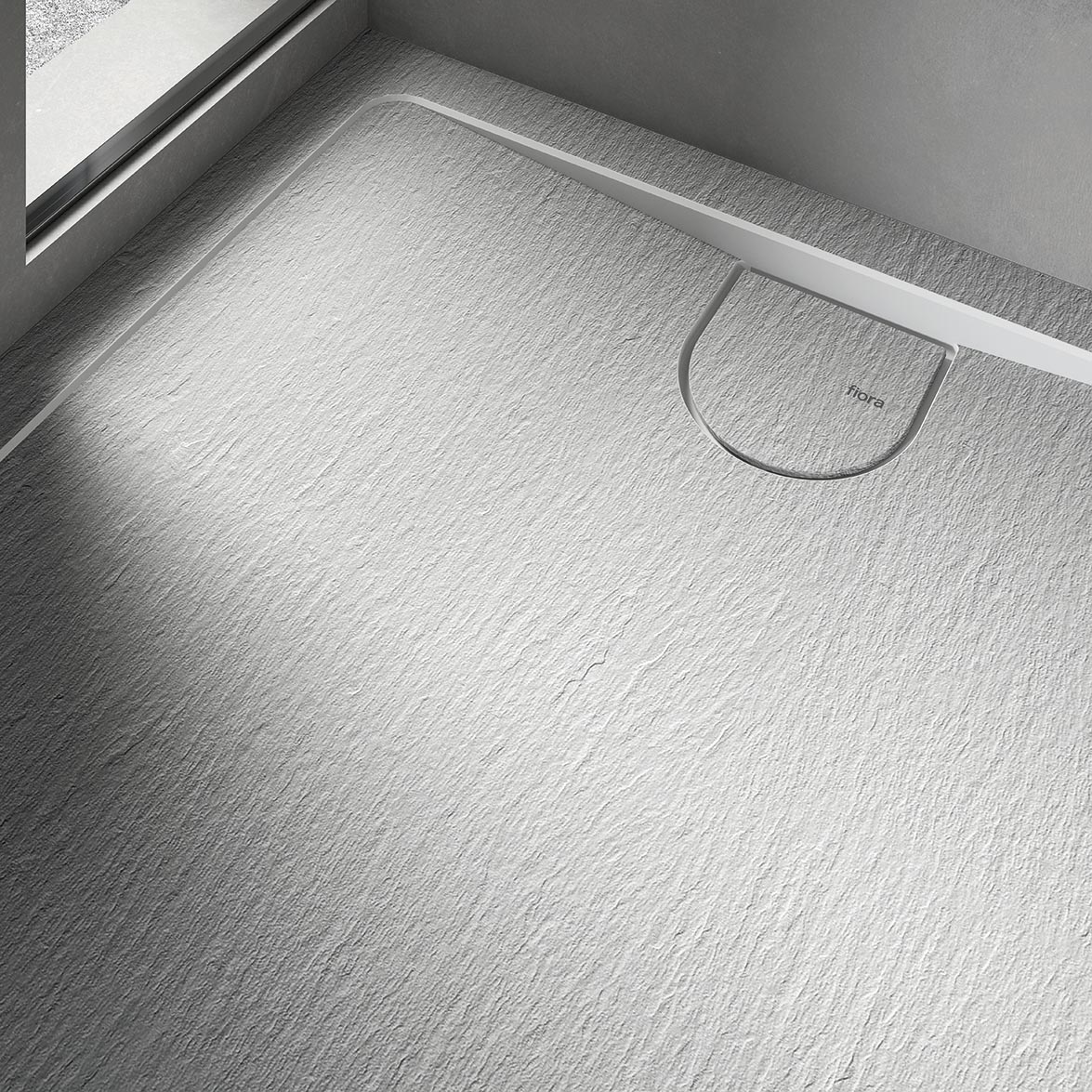 In addition to its minimum thickness, Fiora has improved the shower tray's durability and resistance thanks to a reinforced inner structure. KOU offers a design that is resistant to the passage of time in functionally and emotionally.
Both the tray and the drain are made of Silexpol, an exclusive, state-of-the-art material by Fiora that, in addition to customising textures and colours, introduces antibacterial and water-repellant functionalities, ensuring a product that responds to the most demanding health requirements.
Source: Fiora
Read more news related Fiora published at Infurma
Read more news related Mario Ruiz published at Infurma
Visit the Fiora website