In purest "downtown contemporary" style. Ramón Esteve designs for LZF the space Black Note in Casa Decor
At Casa Decor, the interior design event that takes place in Madrid from January 24 to March 10, 2019, LZF shows a preview of the novelties that will be presented at the Milan Design Week, in an installation designed by Ramón Esteve
Ideated as a hotel lobby, Black Note is presented as the preliminary of an experience that surprises visitors and changes their view of reality, like a magic box that takes them to a parallel world. The name Black Note takes its inspiration from the black keys on a piano which are the keys that add emotion and passion to a melody. This interaction also reflects the new sensations that LZF wish to express through their new collections and collaborations.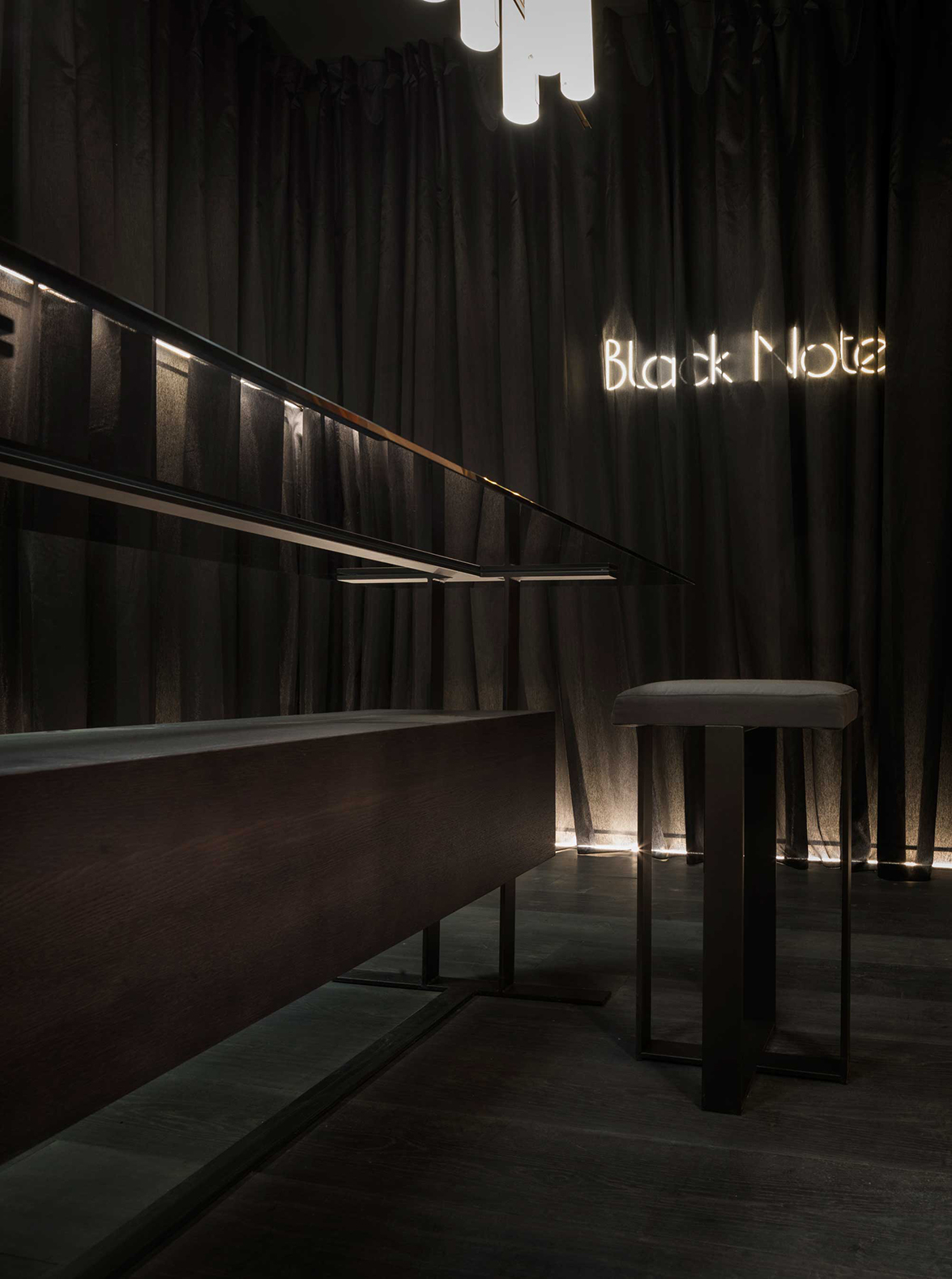 This installation, designed by Ramón Esteve for LZF Lamps in Casa Decor, was inspired by a contemporary hotel located in an ancient building in the downtown of a big city. A space that pretends to create sensations through an interplay of textures, lights and colours. Black and anthracite finishes, contrasting with the light, warm tunes of lamps' wooden boards, result in a theatrical atmosphere without losing that touch of spontaneity and informality.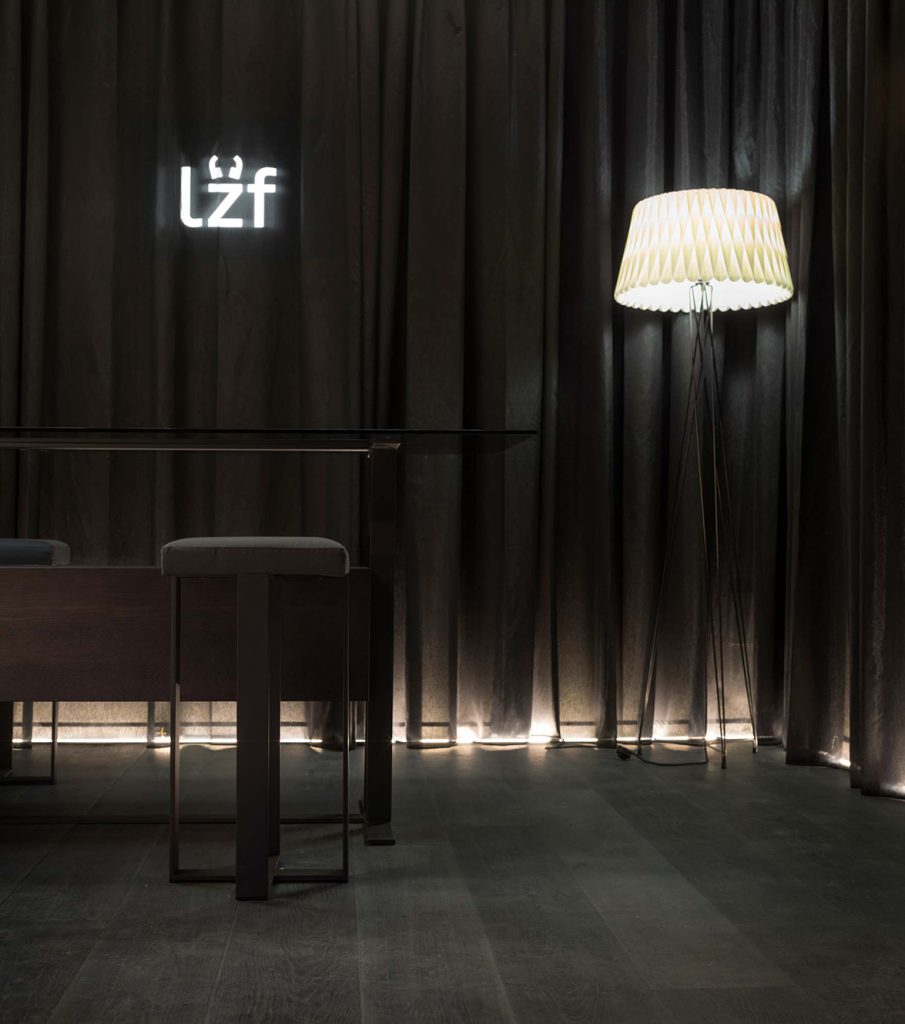 The presentation of LZF's Black Note space also coincides with the preview of the lighting collection of the same name that Ramon Esteve has designed for the firm and which will be officially launched during the Milan Design Week and Euroluce.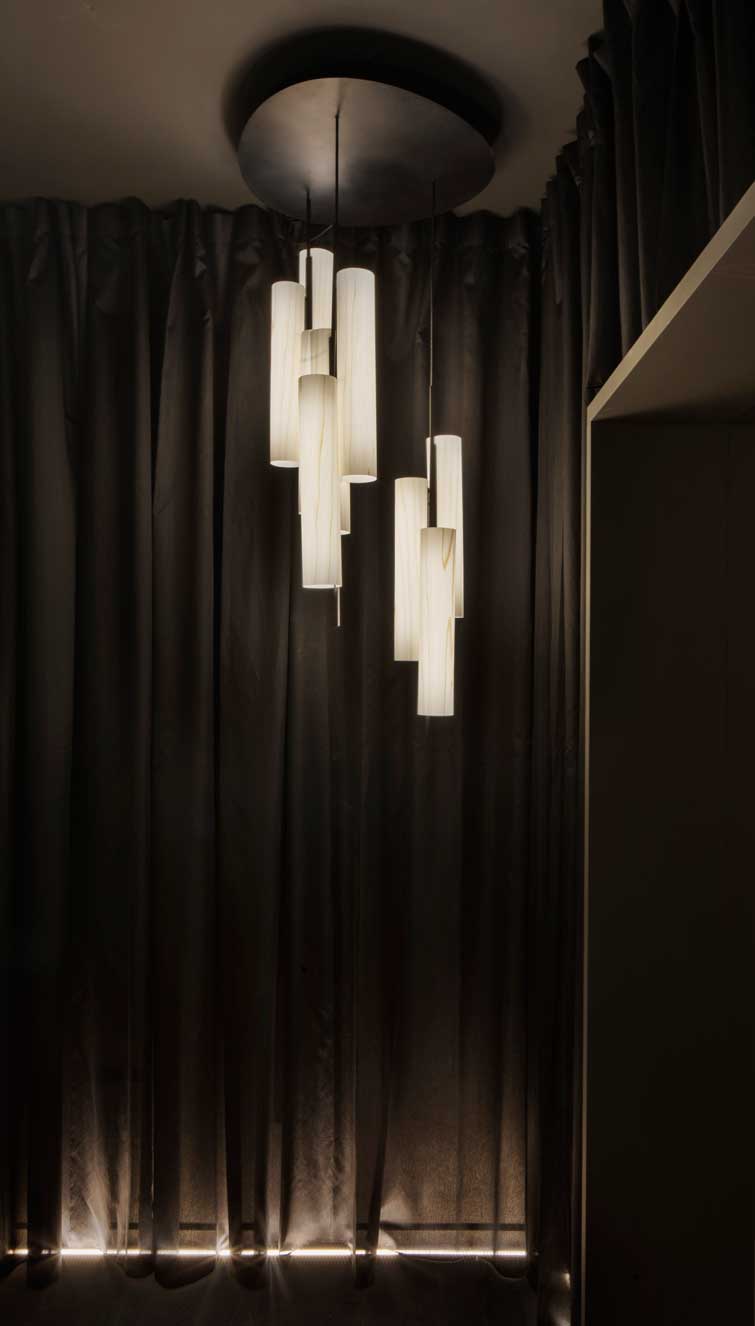 Technical Data
Location: Madrid
Year: 2019
Area: 16 m2
Design: Ramón Esteve
Collaborators: Isabel Meyer, Nacho Poveda, Irene Usero
Produce: LZF Lamps
Photography and Audiovisual: Alfonso Calza
Music: Holzwarth & Sebastian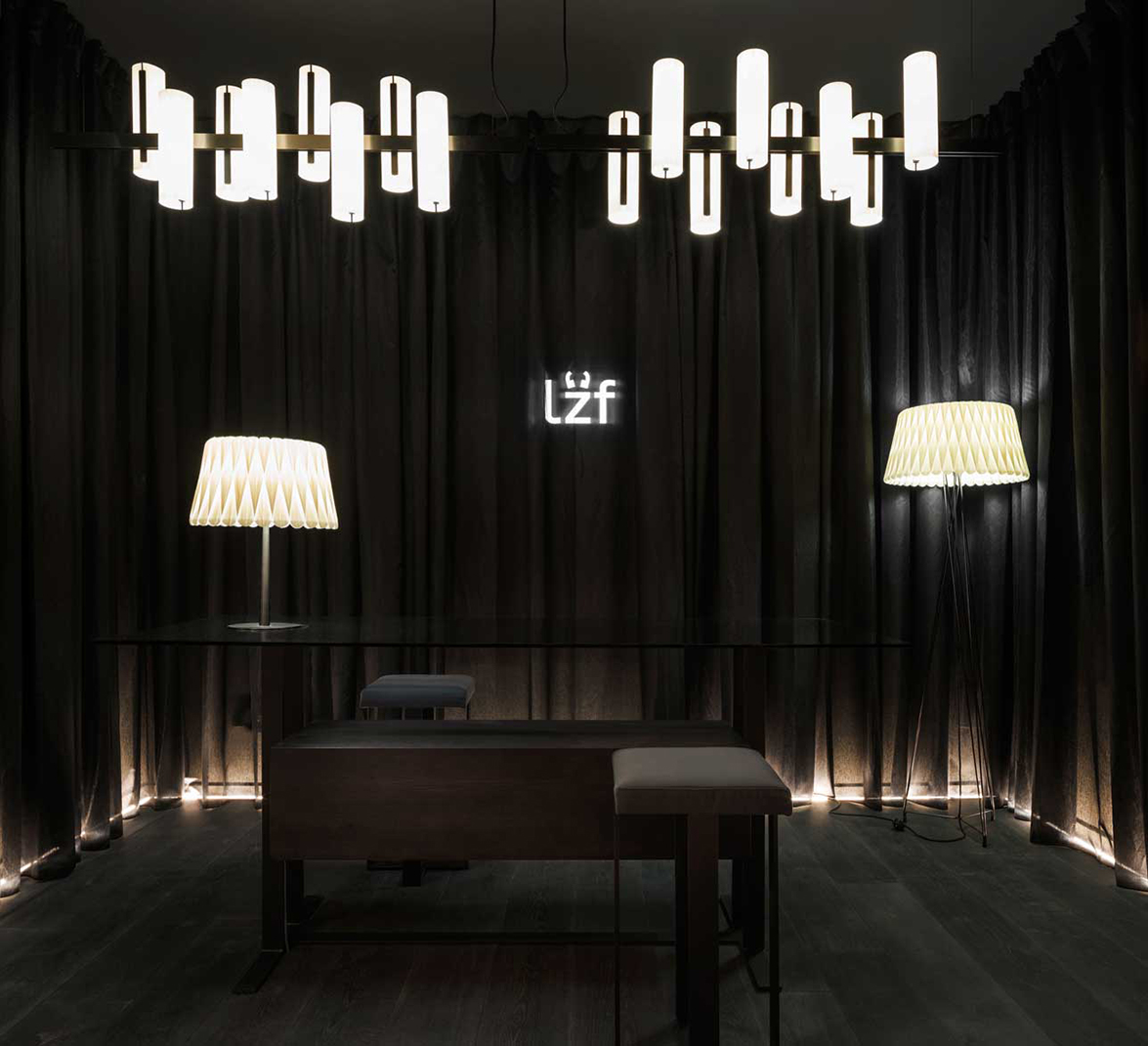 Source: Ramon Esteve Estudio
Read more news related Ramón Esteve published at Infurma
Read more news related Lzf Lamps published at Infurma
Read more news related with Casa Decor published on Infurma
Visit the LZF Lamps sheet at Infurma
Visit the LZF Lamps website
Visit the Ramón Esteve Estudio website