Allude has opened its first flagship-store in Kitzbühel(Austria), a warm and inviting shop designed by Regina Dahmen-Ingenhoven, where she has create a cashmere universe in 130 sqm using Kriskadecor's links to create the main ceiling structure with the smartest impact.

Allude have been the reference for luxury cashmere creations for 20 years and now they can be found in more than 30 countries.

The brand has just opened its first flagship store in Kitzbühel, Austria, a well-known ski resort with wonderful scenery. Andrea Karg, owner and creative director, altogether with the interior designer Regina Dahmen-Ingenhoven (awarded female designer of the year 2016 in Germany) have worked in the conception of an amazing architectural store design on 130 sqm over two floors.

This project have included Kriskadecor's chains in a surprising ceiling design solution. Brilliant and satin silver links have been used with a high density to create a fine design that combines sashes of different lengths. More than 1600 meters of chains have been used divided in different sags and attached around 5 concentric ellipses.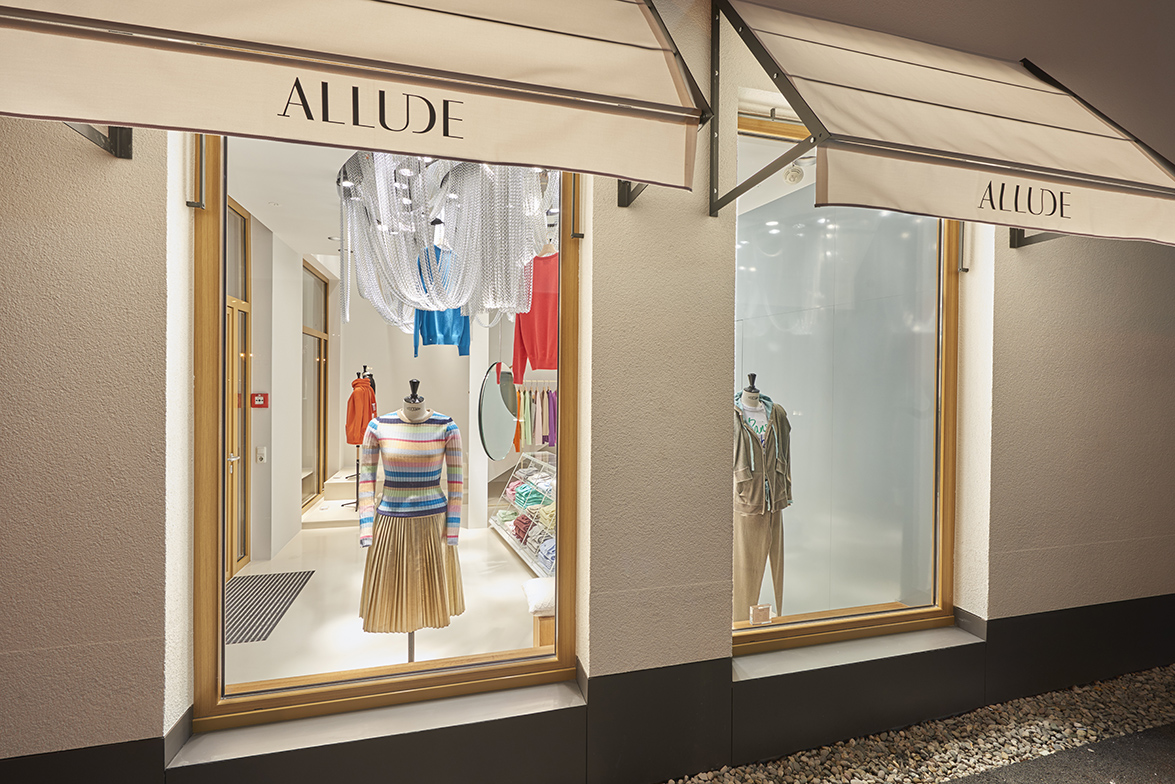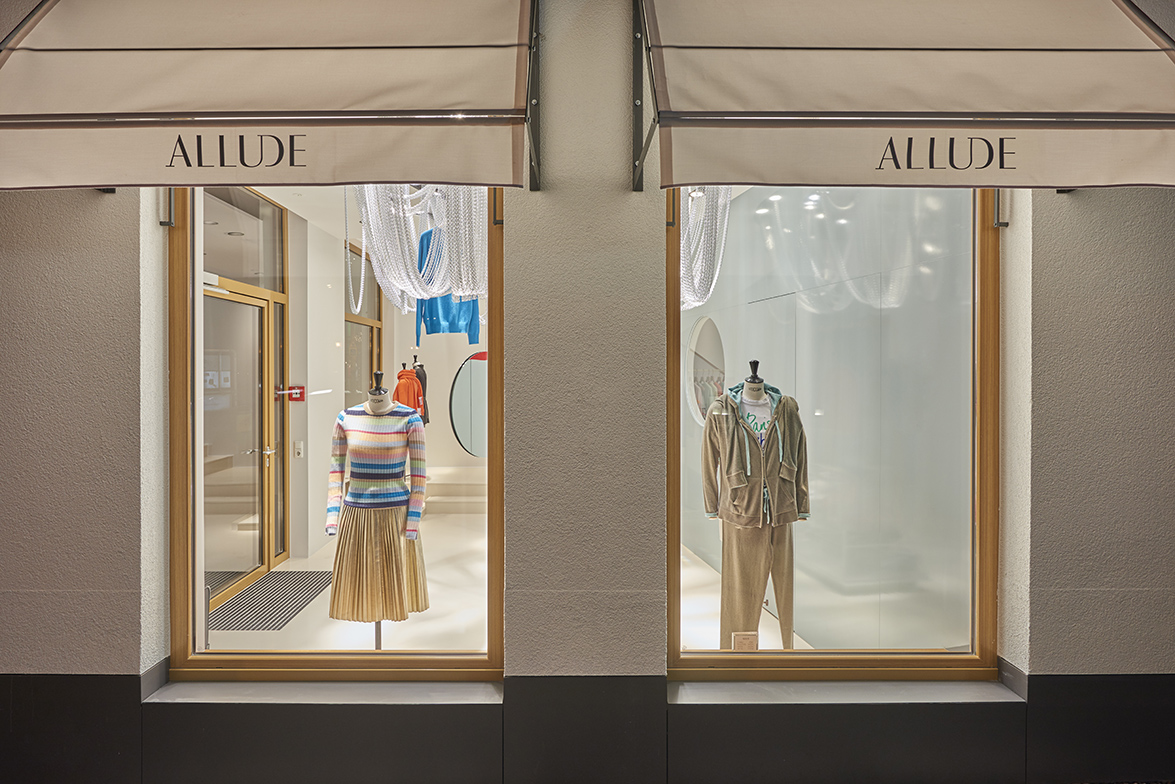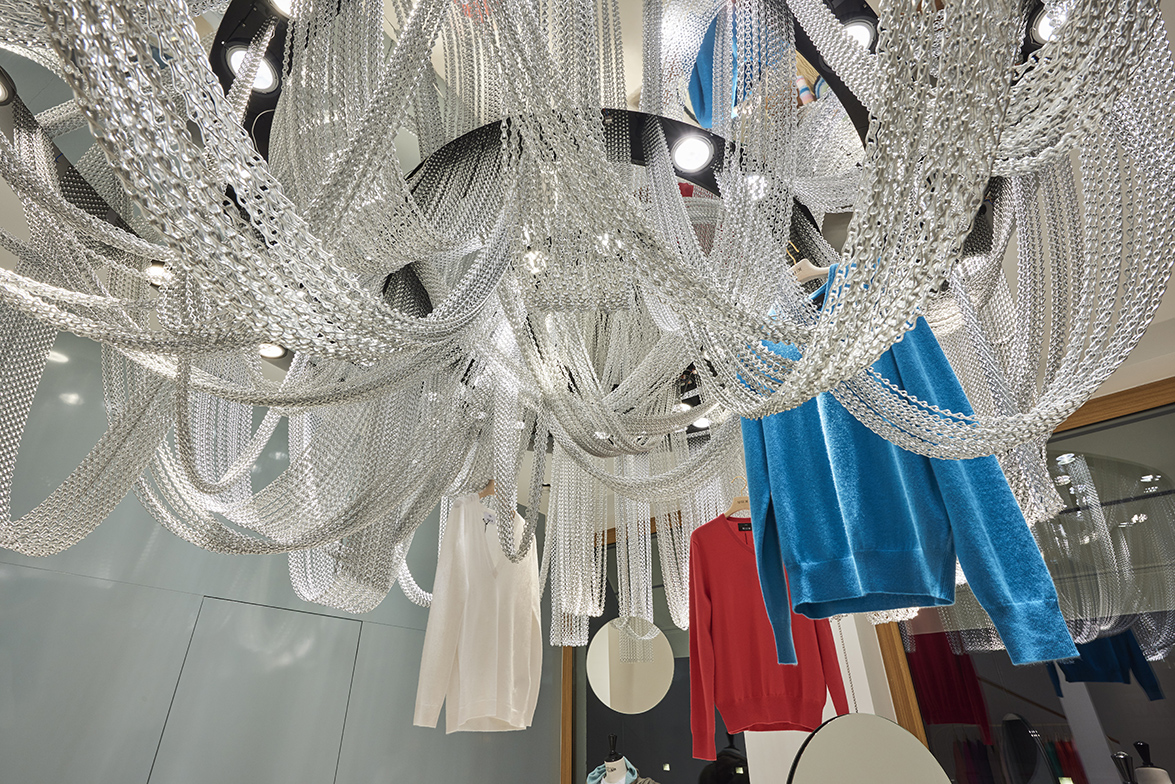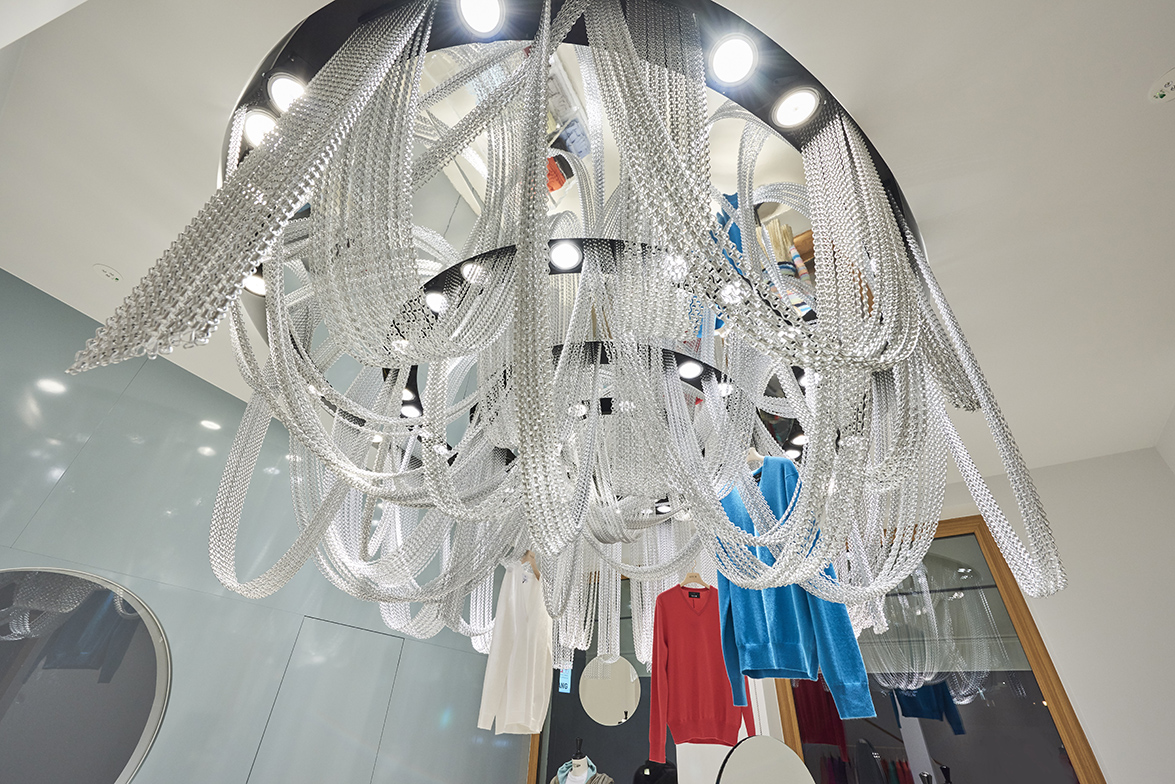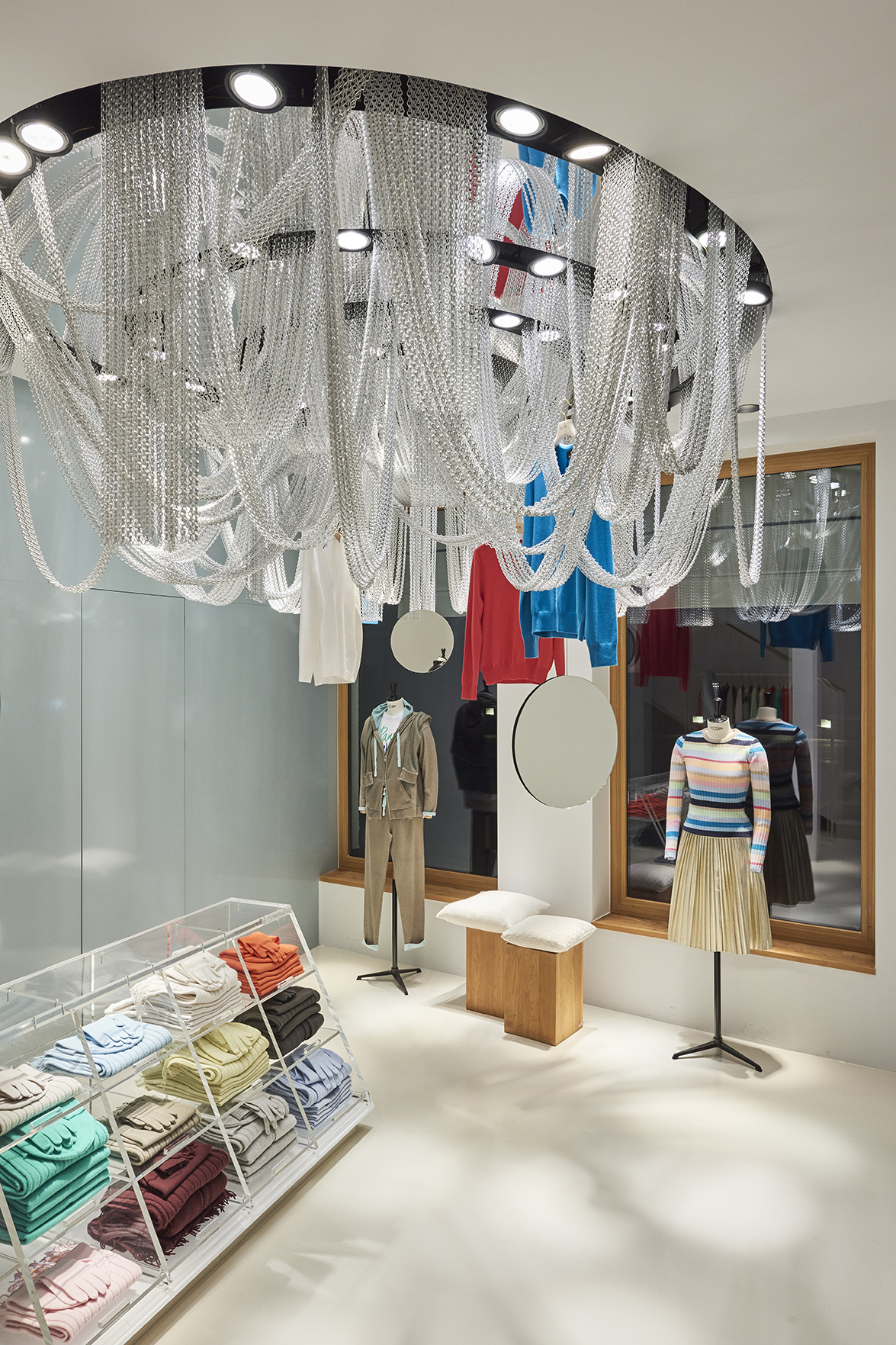 Elegance is created through a detailed sash's ceiling fixation system thatalso provides a balanced movement sensation around this oval shape, which also includes shiny mirror- like elements.

This project also includes a shop window structure based in Kriskadecor's anodized-aluminium links.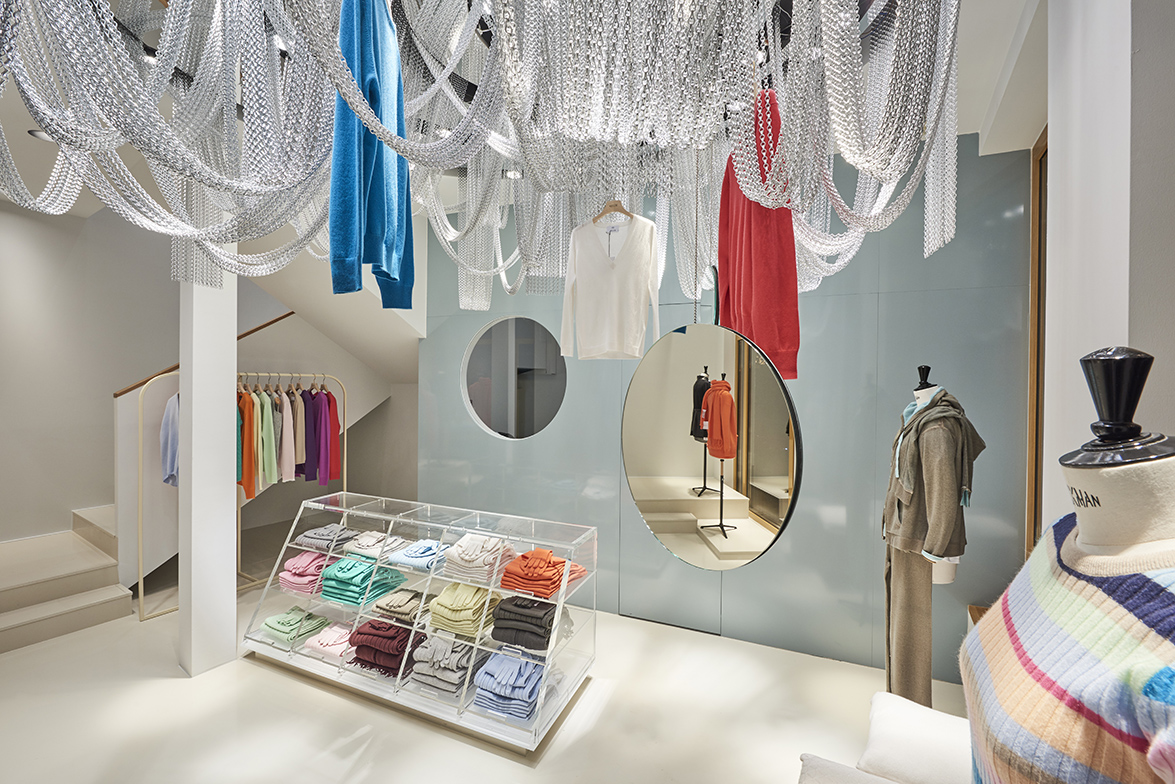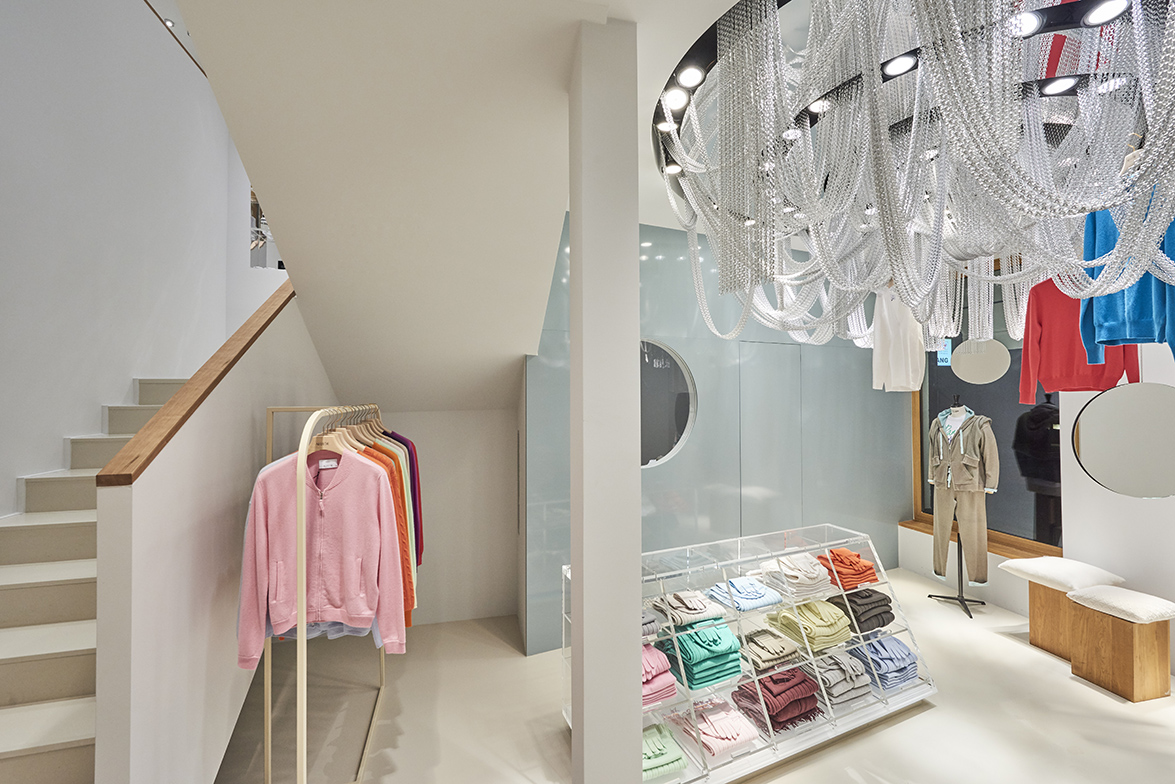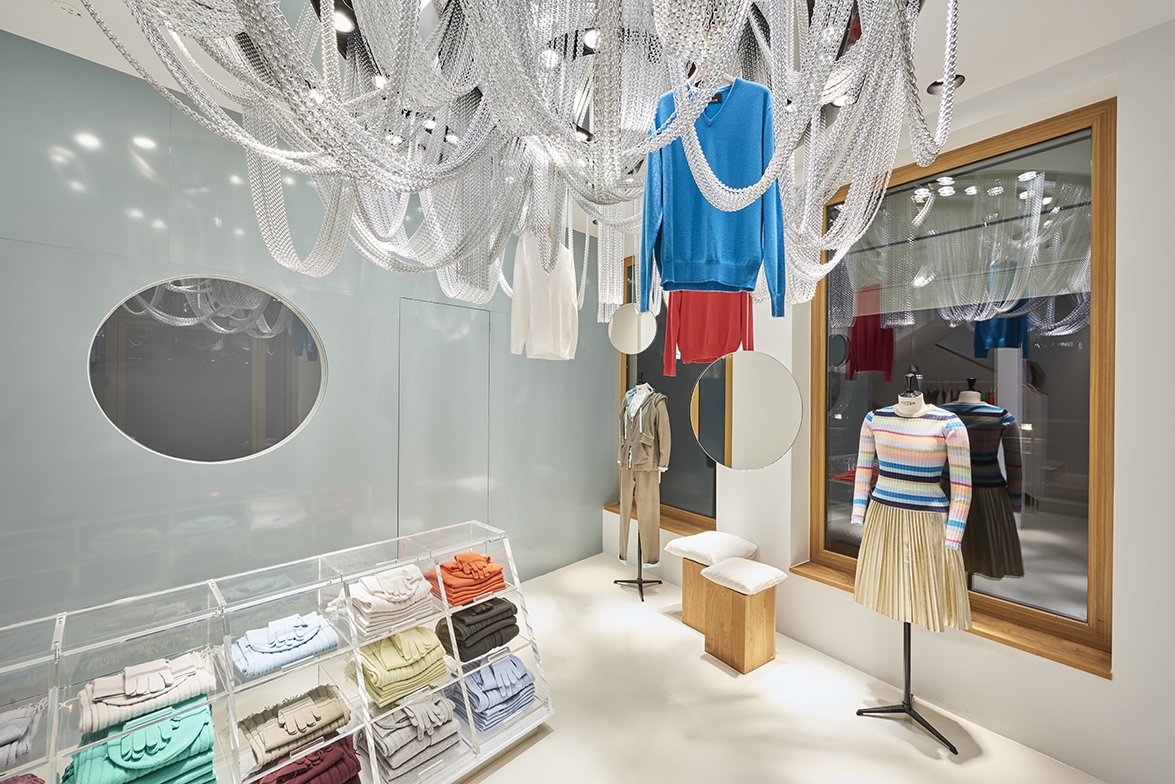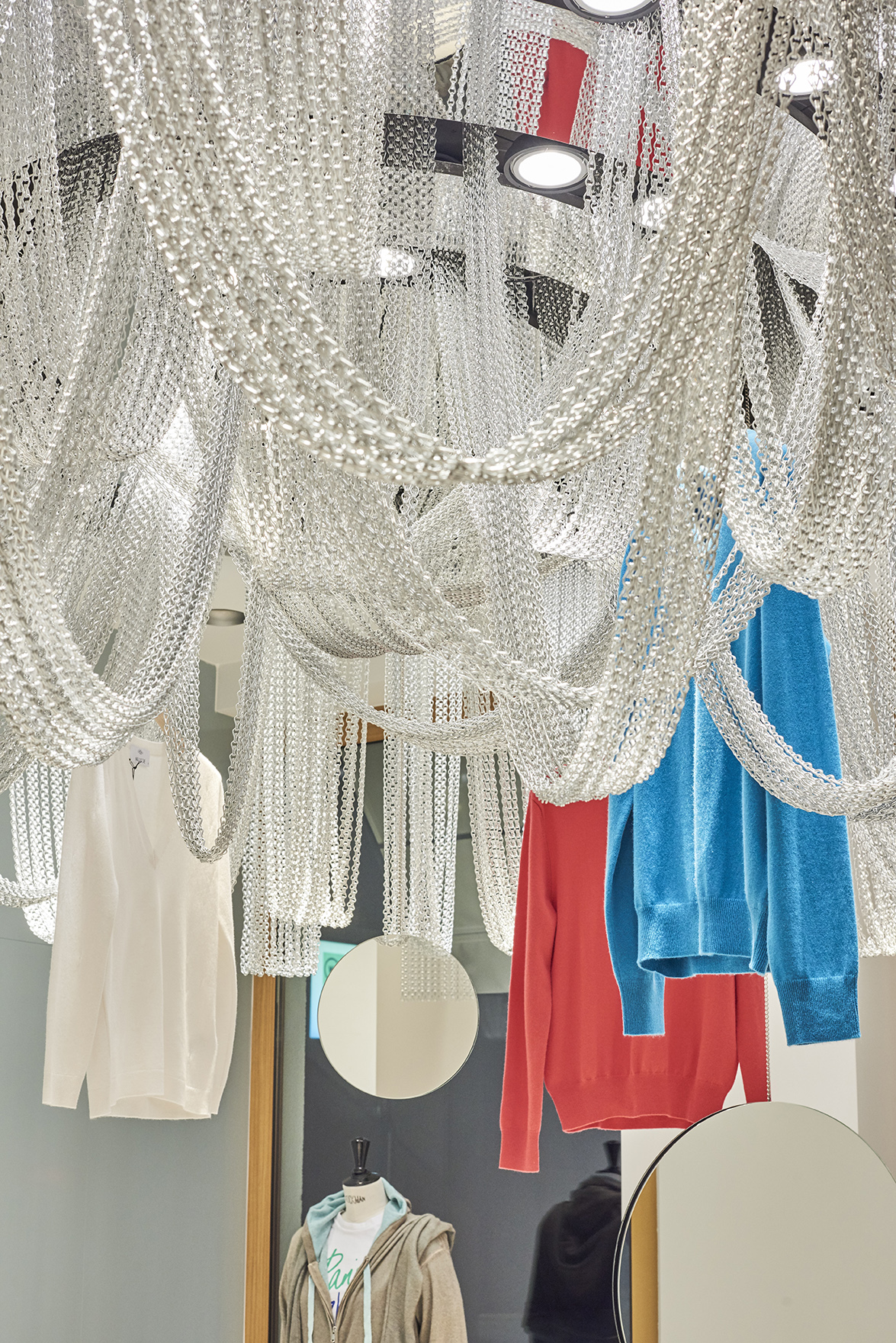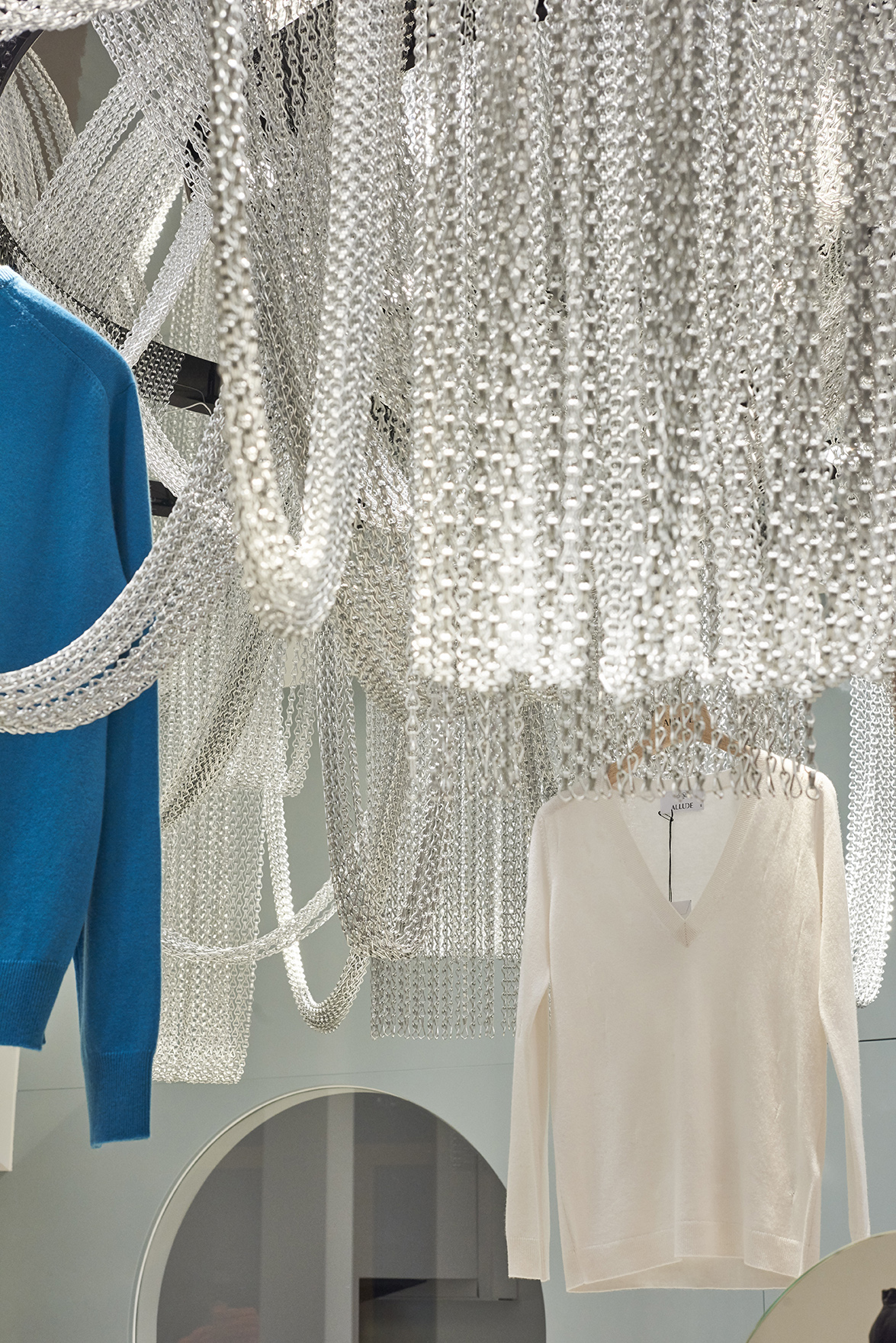 Kriskadecor's links have been used in retail design stores for many years in a wide range of solutions: shop windows, corporative space dividers, built-in furniture, ceiling projects...

Credits:

AlludeFlagship Store - Kitzbühel, Austria
Design: Regina Dahmen-Ingenhoven
Photos: Kilian Bishop

Source: KriskaDECOR

Read more news related Kriskadecor published at Infurma

Visit the KriskaDECOR website