Milesi, Premium Box and Pedro Sandoval Rivera together develop a project in Melipilla, Chile: a solid and warm wooden shelter
Milesi is a company specialized in the production of varnishes, dyes and impregnates for wood. The brand is part of the multinational Group IVM, the most important European group and one of the first worldwide. Once again, Milesi has collaborated on a project where comfort and avant-garde connect you with nature. A design made by Architect D. Pedro Sandoval Rivera and Premium Box, a firm that offers modular solutions in the residential and commercial environment, using maritime containers for the development of projects, minimizing the carbon footprint.
If we enumerated the elements that mark the vision of comfort in the 21st century, this refuge created in Melipilla, Chile, would bring them all together. Starting with a privileged location - in an area surrounded by woods - and the use of top quality woods and varnishes, with an exclusive design that makes it, in the words of its architect, D. Pedro Sandoval Rivera, "a work of art where reside".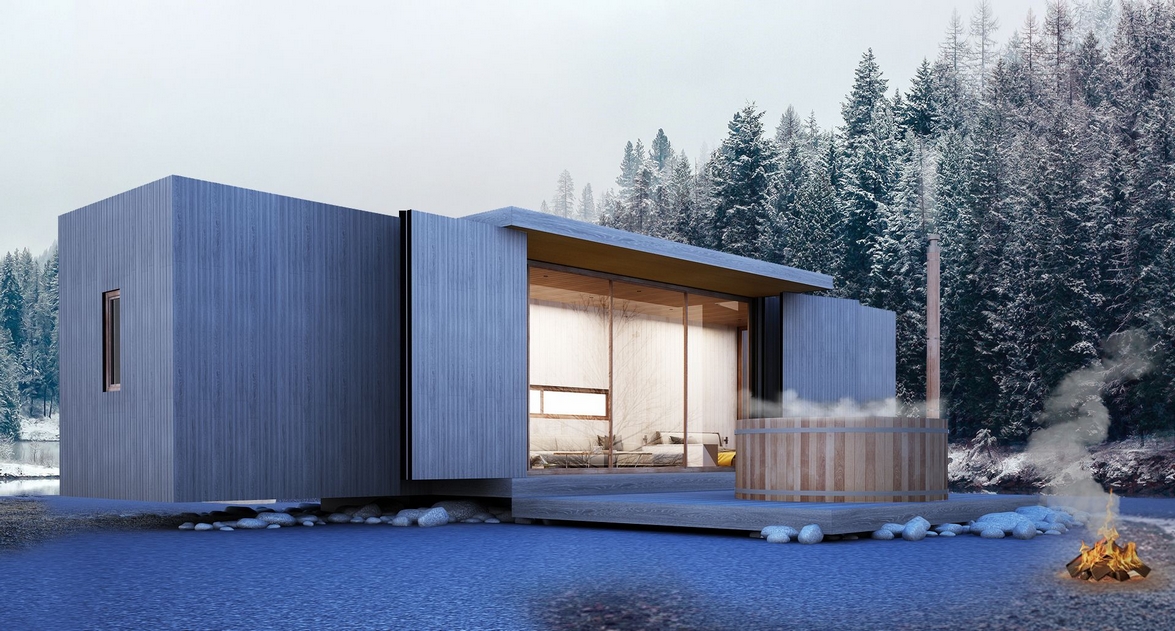 The wooden construction is living an unprecedented expansion during the last years. Since the appearance of concrete, its use had declined enormously, especially in Europe. However, the appearance of new techniques, the development of industrial woods and concern for the environment are making wood construction a real alternative with equal or more benefits than steel or cement.
THE CHOICE OF MILESI "NATURAL WOOD" FINISH
In order to protect the wood from external agents without modifying the aesthetic characteristics and respecting the natural beauty of the wood, in addition to its strength without affecting its appearance, Premium Box consulted MILESI, who proposed a new water-based coating from the Hydrocrom collection: "Natural Wood".
The use of latest generation raw materials in its formulation, makes it a product with excellent resistance to dynamic permeability, which is the ability of the film to limit the absorption of water to the wood and at the same time facilitate water steam output from the wood to the surface, avoiding those direct or indirect defects that damage the durability resistance of the varnish.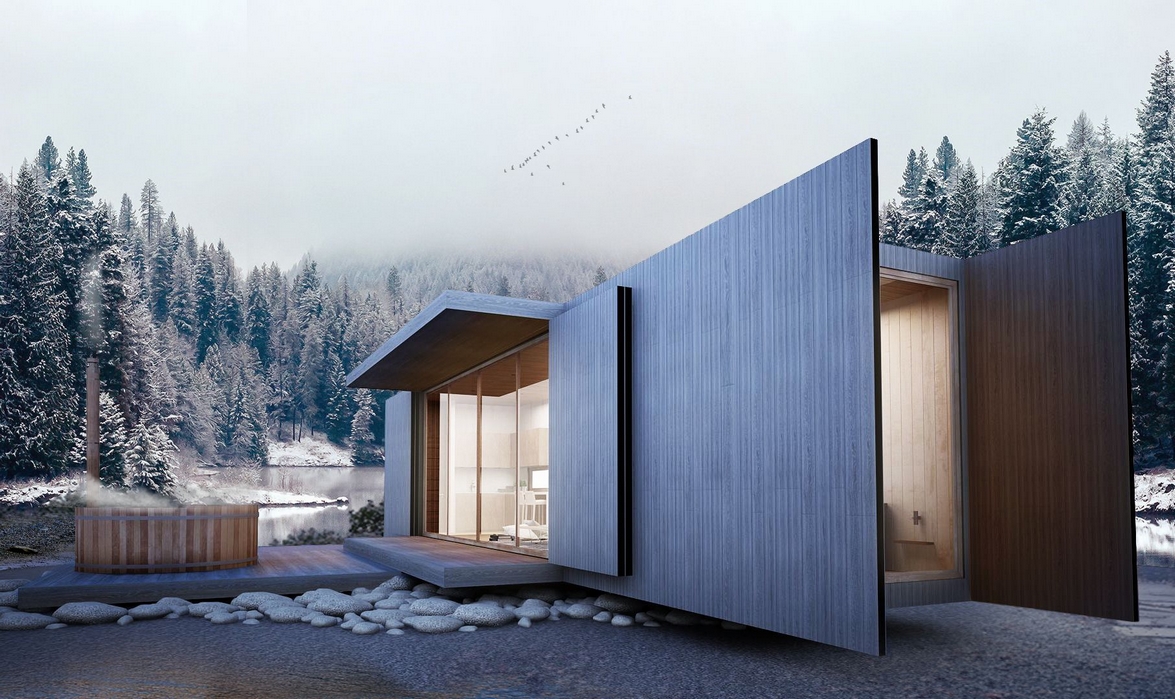 Hydrocrom's "Natural Wood" finish used in wooden facades is differentiated by the following properties:
Dynamic permeability
Microporous finish, allowing the varnished wood to breathe.
Natural aesthetic effect with an open pore.
Damp-proof finish, repels water and moisture.
Protects against dust. Easy Clean technology.
Contains nano-sized UV filters.
Greater durability
Easy maintenance
Unlike other processes, the Hydrocrom collection allows the preservation of the original appearance of the wood, slowing the process of photodegradation and deformation of the wood. The project, a work of rationalist spirit of the high-end decoration company Premium Box, which has sought absolute integration in nature. Thus, a refined refuge of horizontal volume, solid and cosy at the same time, where it is a diaphanous and warm place which wooden facade opens one hundred percent to the landscape.
Source: IVM
Visit the Milesi website
Read more news related with Milesi published on Infurma
Visit the Premium Box website