A fashion icon like Trussardi could not be missing in the framework of collaborations with Zambaiti Parati, a leading company in the wall coverings sector. In fact, a collaboration is born between these two historic companies from Bergamo united to create a simple but refined elegance line.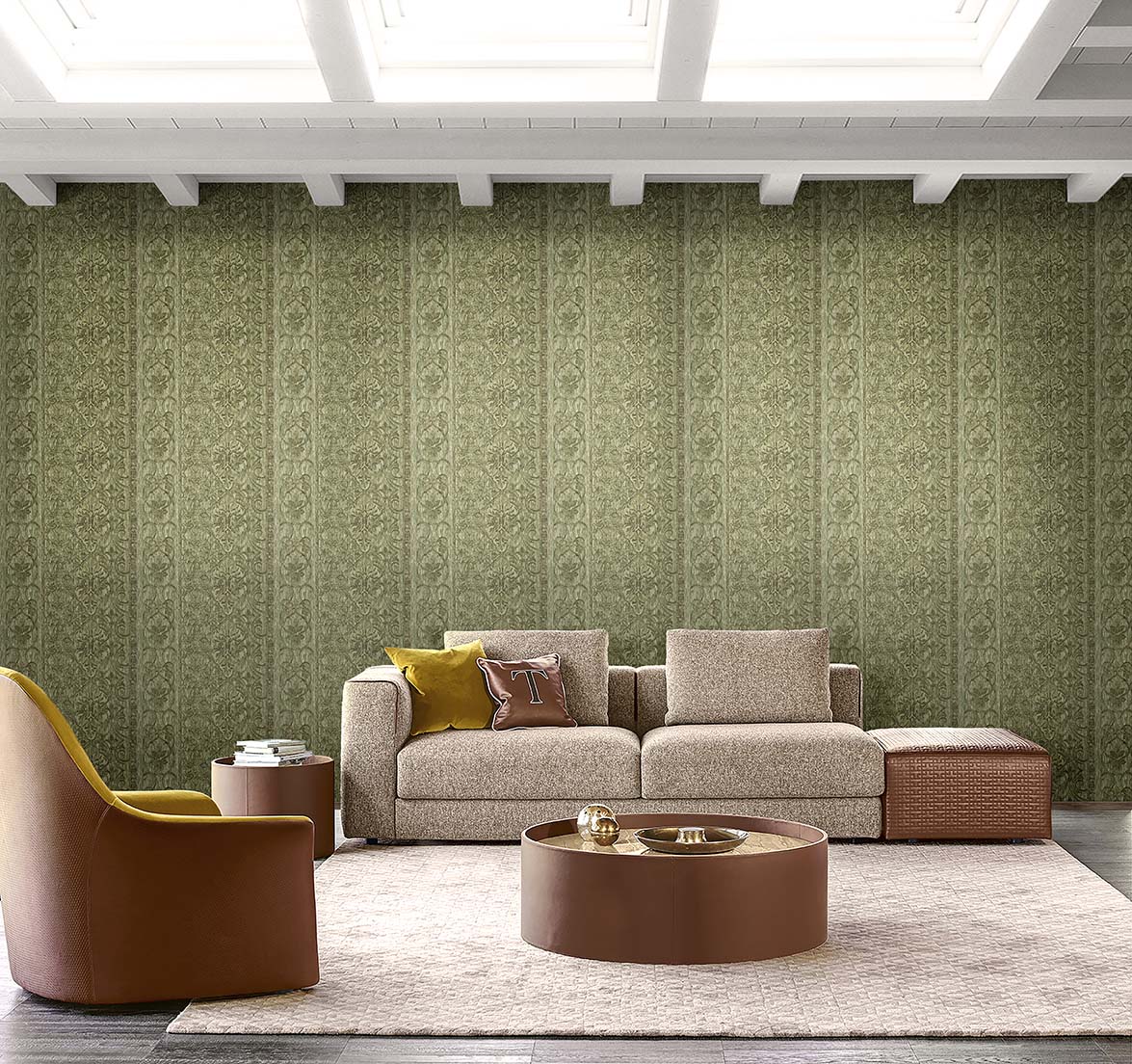 The greyhound sign entered with great energy the path started by Zambaiti Parati with the aim to create wallpapers that give character to the walls, recalling the taste and contemporary style of the fashion brand. This collaboration fits well into the strategy of Trussardi's brand of offering - with the creation of the Home line in 2012/2013 - a complete range for the furniture sector under the sign of prestige and elegance.
It is no coincidence that the choice went to Zambaiti Parati. It has been pursuing the commitment to enhance the role of wall covering as something capable to enrich the interior decoration with taste and personality.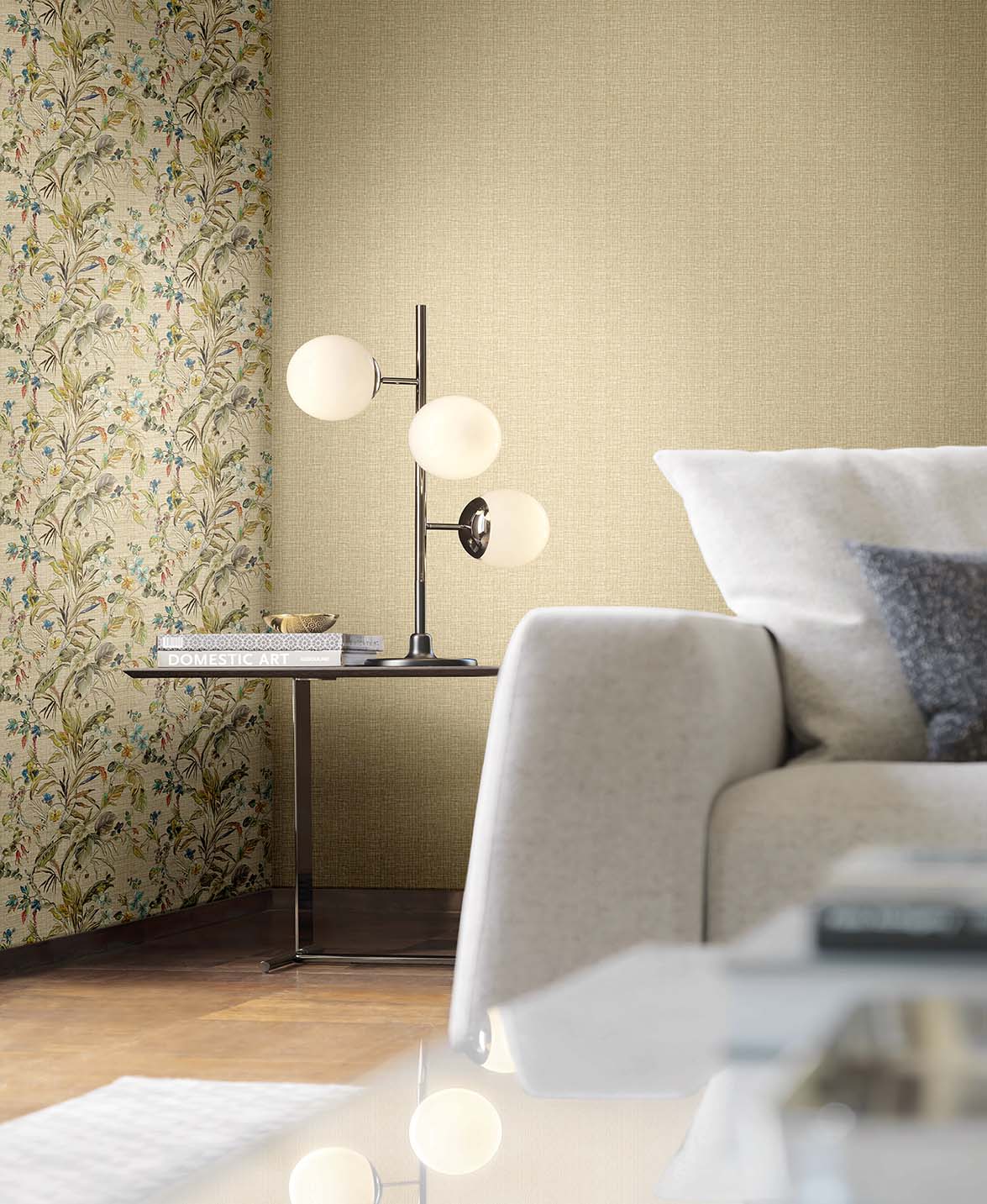 The aim of this encounter of intentions and skills was to create a package of complete home furnishings proposals expressing the same style, tradition and elegance boasted in fashion by the maison. Through the creation of a Home Collection that fits for the interior design and connotes it with the stylistic mark of Trussardi's brand.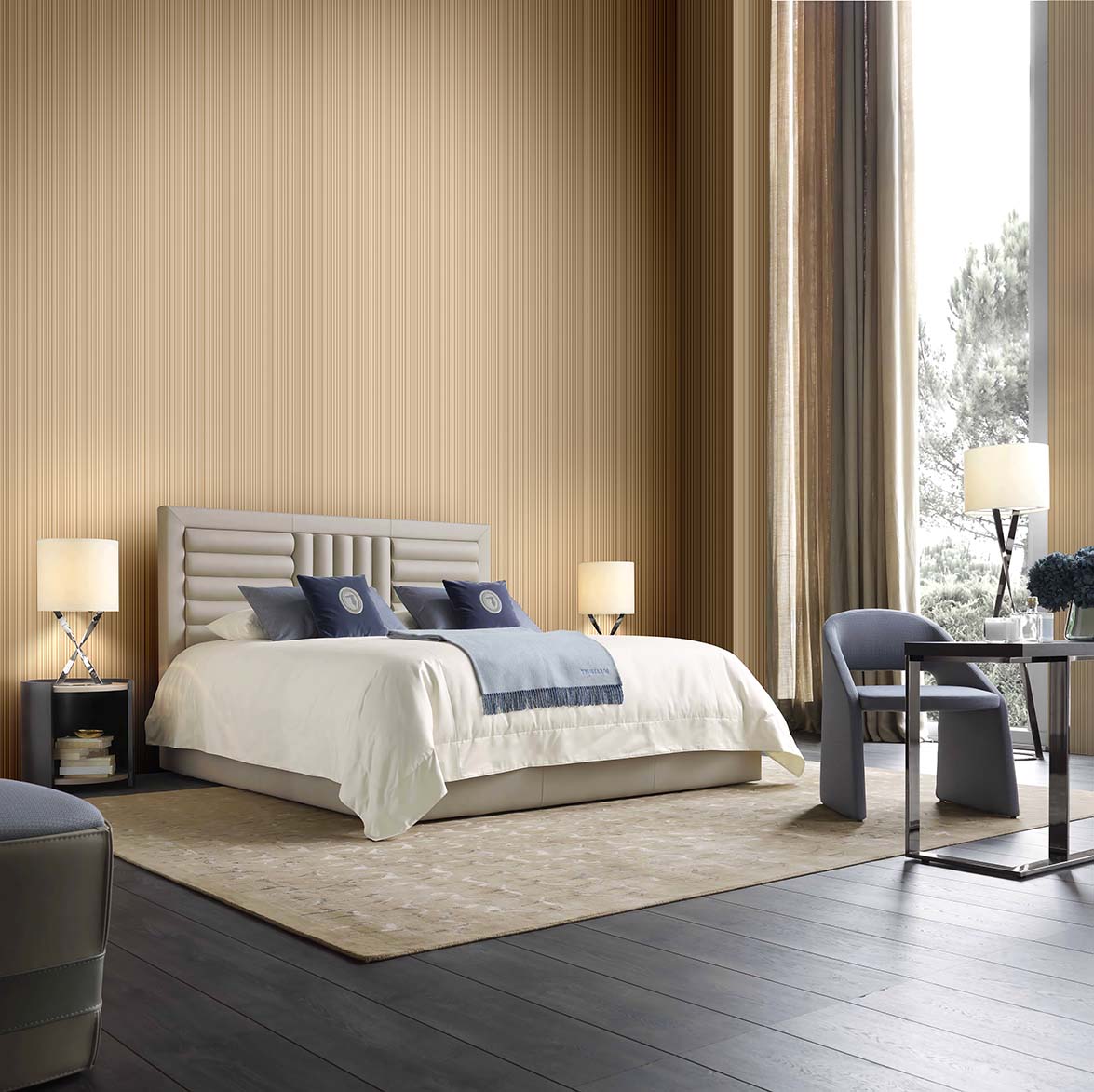 The symbolism of the greyhound is constantly evolving
In this dialogue between two leading companies, the material substrate becomes an inspiration and interpretation of silk, linen, jute, leather and metals. In the choice of decorative motives, the symbolism of the greyhound is constantly evolving; it has gradually developed through the creation of the collections and has never been lacking in the designs, passing from an assertive presence to light hints to more graphic and stylized references.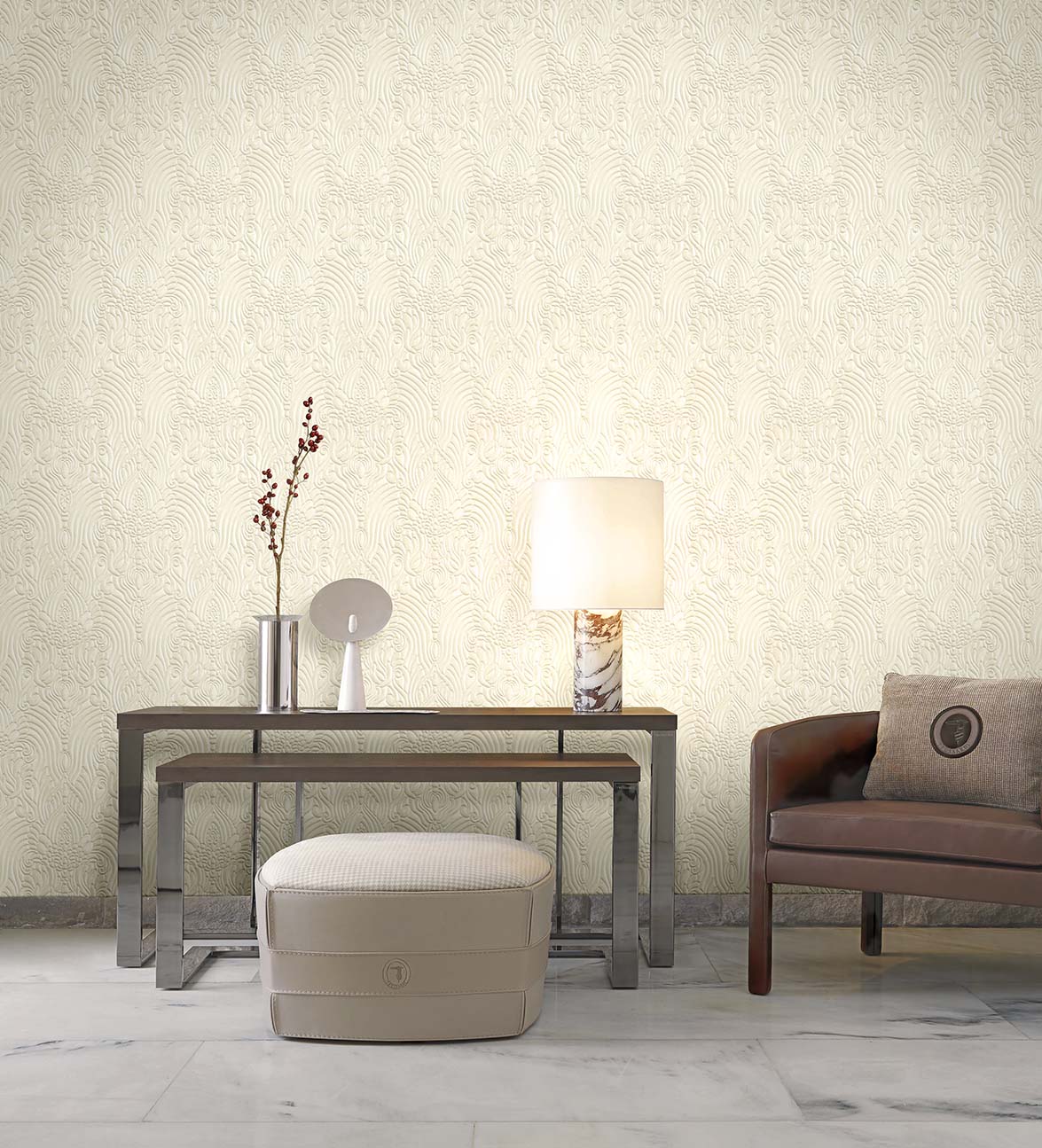 The trendy textures and colours to be seen on the market can be found in the furnishing collection and in all shades and hues of wallpapers. Without forgetting the ability of Zambaiti Parati to reproduce the relief effect resembling silk or linen, woven fabrics and jacquard fabrics, recreating the natural effects of bamboo or precious leathers.
The collections are closely followed by the creative staff of the fashion house, by the architects of the furniture line and by the creatives of Zambaiti Parati. This allows to obtain a coordinated image for all products of the Home line to create environments with an unmistakable 'made in Italy' style, characterized by high quality materials.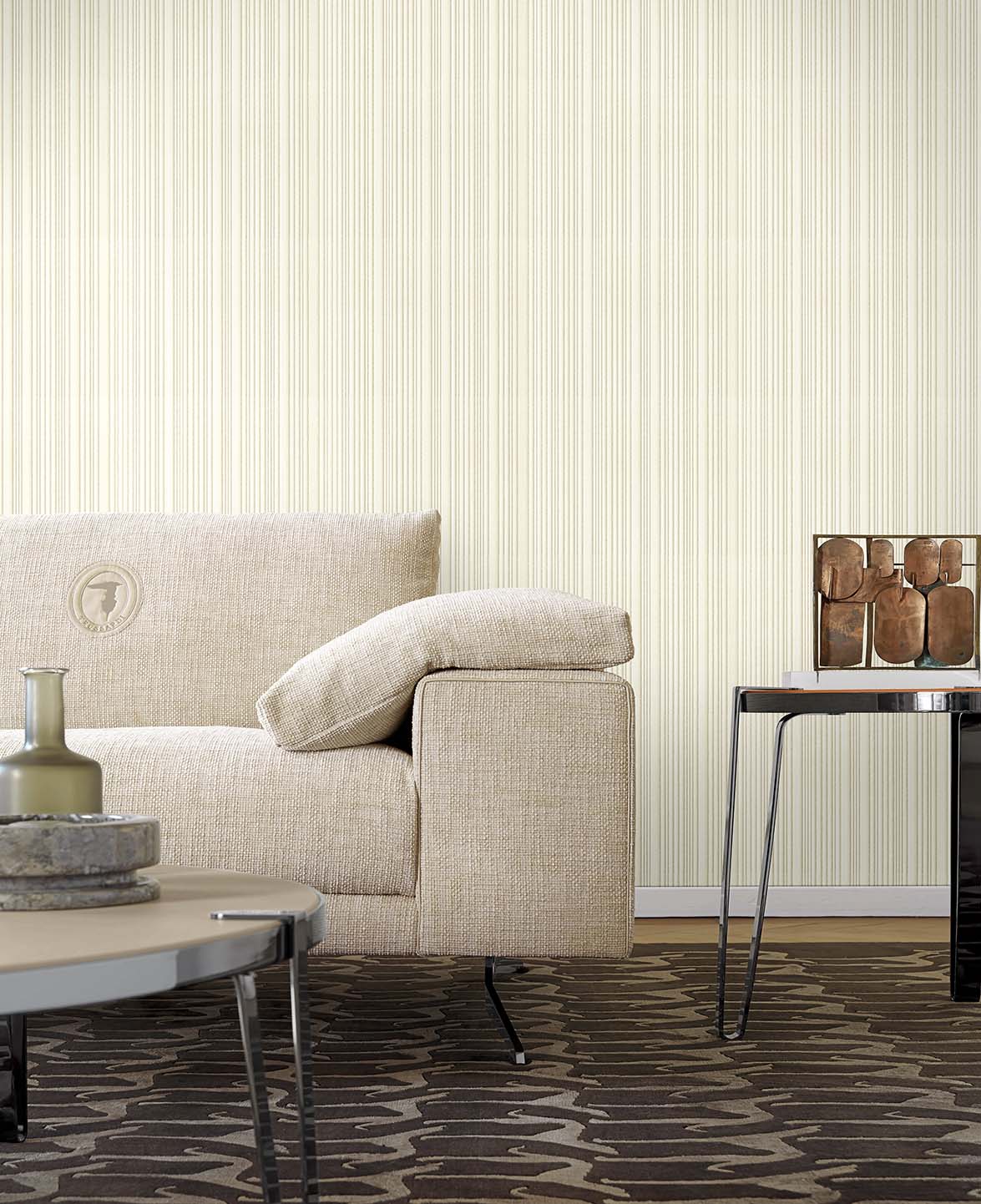 Source: Zambaiti Parati
Visit the Zambaiti Parati website