Montalba Architects masterfully conjurs small projects with big ideas. Down-scale conceptual architecture
A Zen Suite, an art pavilion, a conceptual venue space, and a mobile dental unit showcase the international architecture and urban design practice's conceptual skills

Montalba Architects, founded by Swiss-American architect David Montalba, FAIA, SIA, may be best known for its striking, yet serenely modern commissions by discerning residential clients and luxury brands, such as fashion labels The Row and Monique Lhuillier, as well as global hospitality and restaurant collection, Nobu. But the firm, with studios in Los Angeles, California, and Lausanne, Switzerland, has also established itself through scaled-down, future-facing, and conceptual work.
"Small structures and compact spaces present an unparalleled opportunity to exquisitely, and rigorously, realize the interplay between form and substance, and intersect architecture with art," notes Montalba. Since its founding in 2004, Montalba Architects has garnered more than 80 national and international awards, including nearly 30 from the American Institute of Architects (AIA) and accolades from World Interiors News (WIN), International Design Award and World Architecture Festival, among others.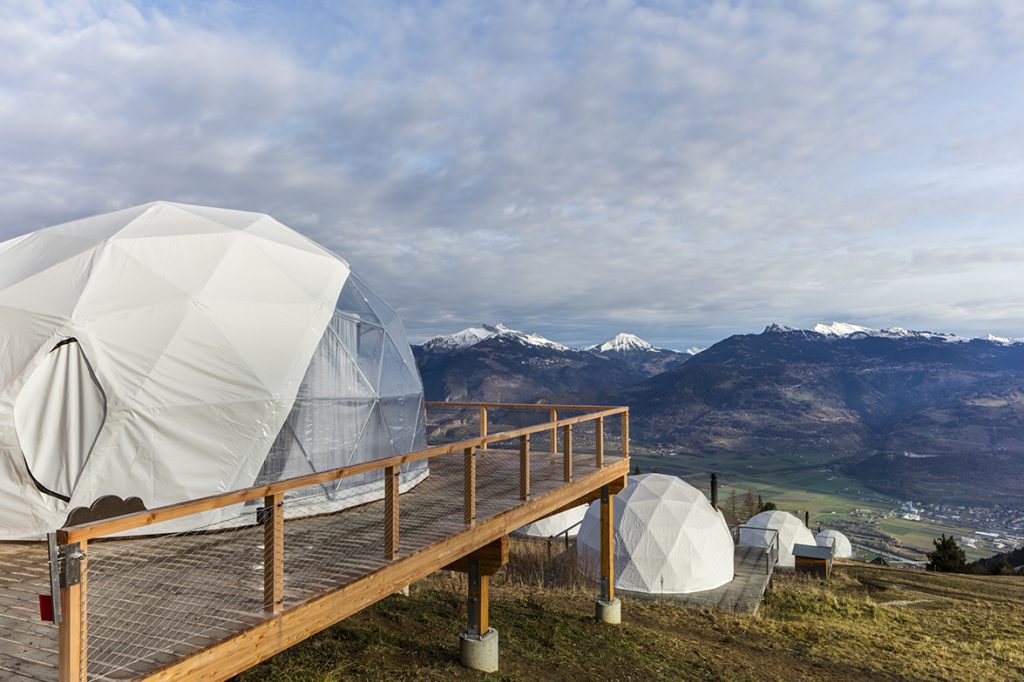 Whitepod Hotel - Photo: Delphine Burtin
The firm's most recent, small-scale conceptual projects include:
99% AIR, artgenève
Conceived for artgenève 2019 -an art fair and exhibition featuring nearly 90 prestigious galleries representing artists at the forefront of contemporary art, modern art and contemporary design- this conceptual venue space transformed air into the primary construction material through the use of inflatable elements for seating and staging. The material waste after 99% AIR was dismantled reduced it to 1% of its total mass.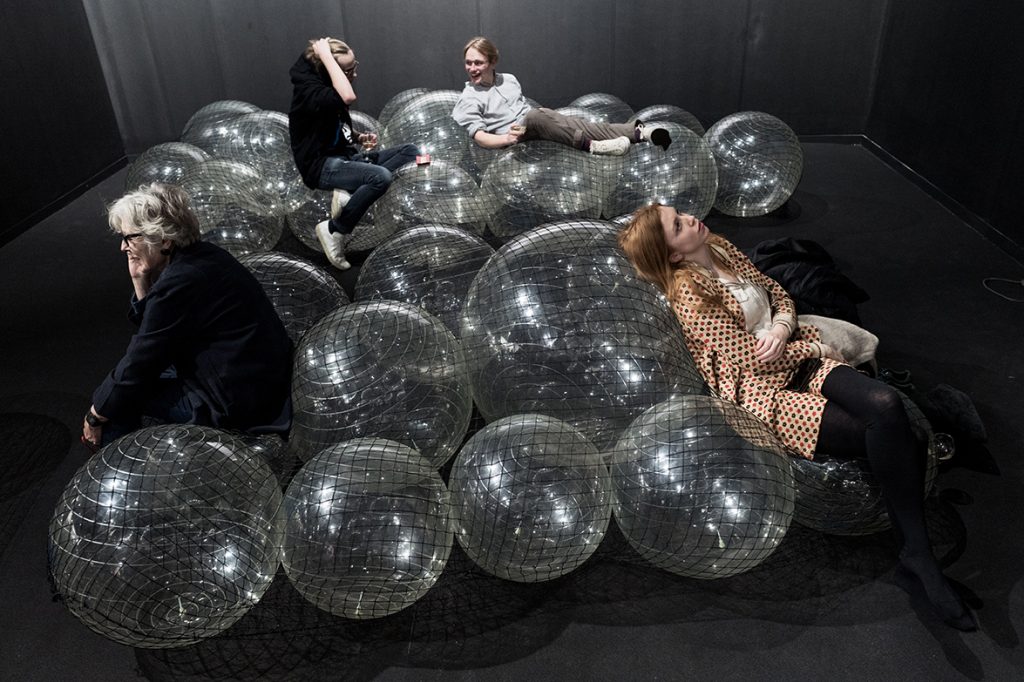 Photo: Jeremy Spierer Photographe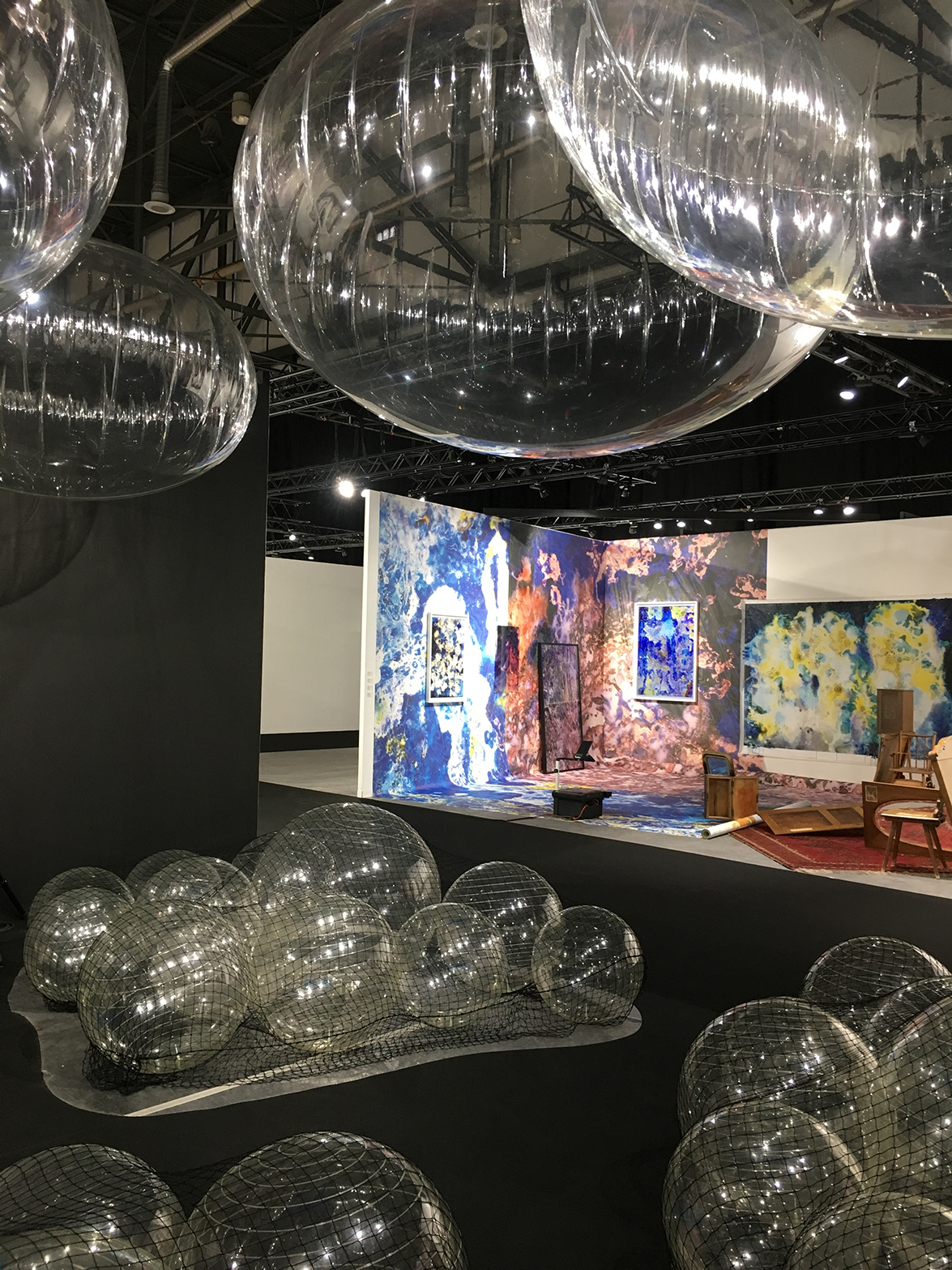 Photo: Montalba Architects.
Whitepod Hotel, Zen Suite
Human ritual lies at the heart of this geodesic dome, which features prefabricated elements such as a platform, dome, and bath box. Inside, curved wooden walls define the spaces that include a recessed sleeping area surrounded by a tatami mat and a raised bath area. Eighteen individual Pods comprise the Whitepod eco-resort, located in the Swiss Alps.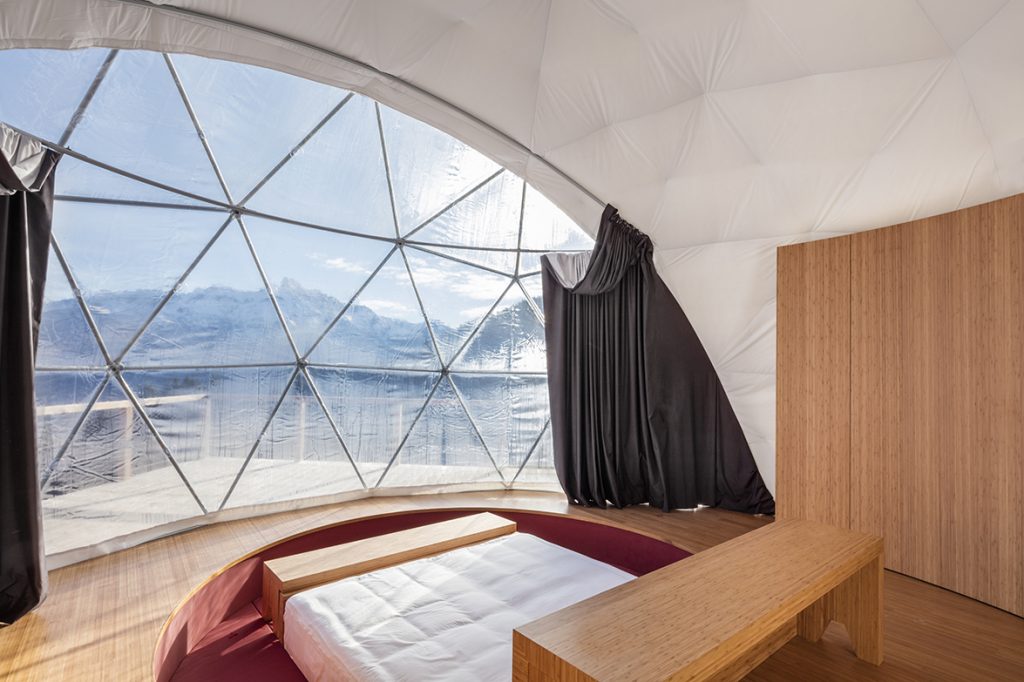 Photo: Delphine Burtin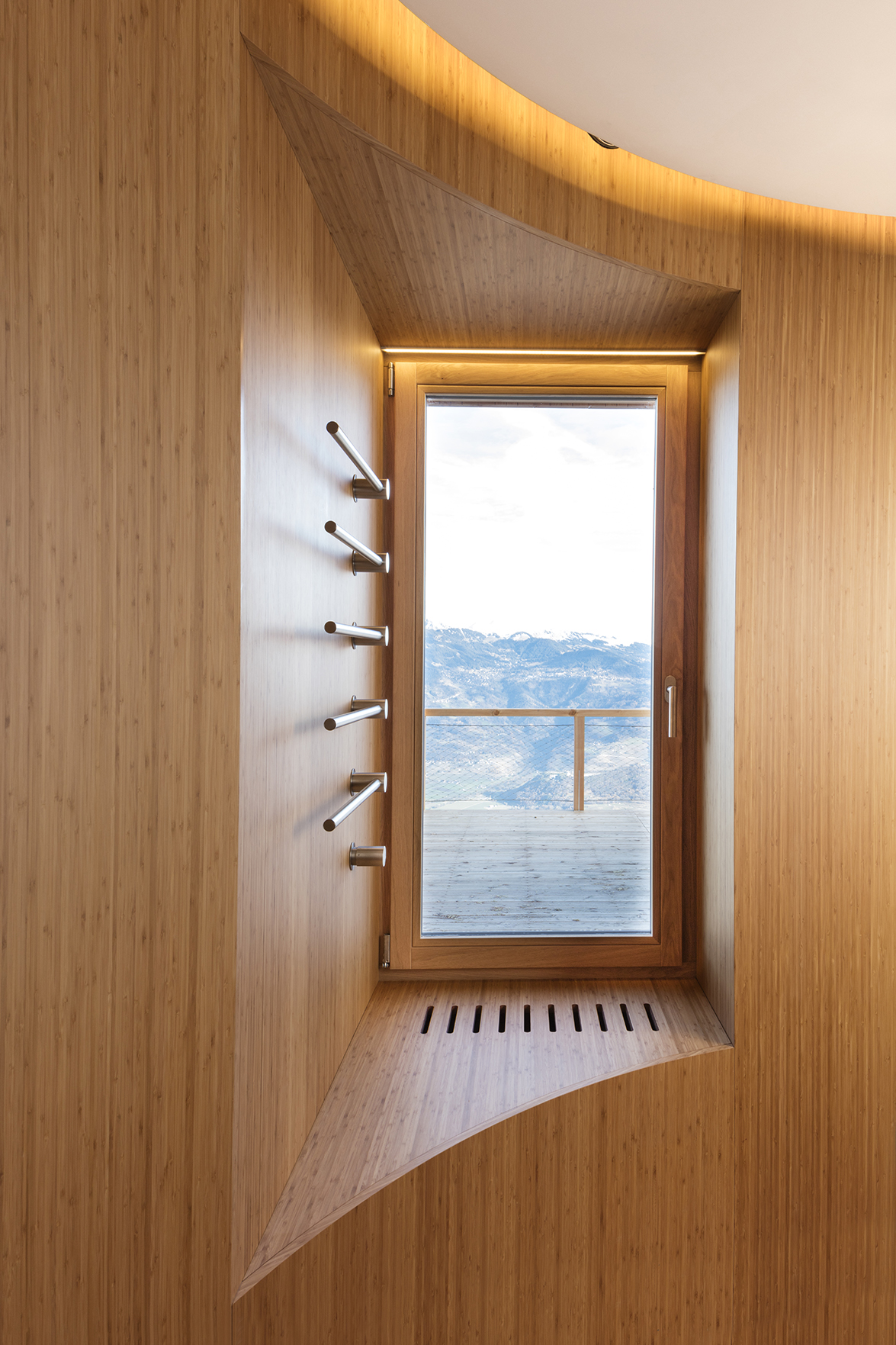 Photo: Delphine Burtin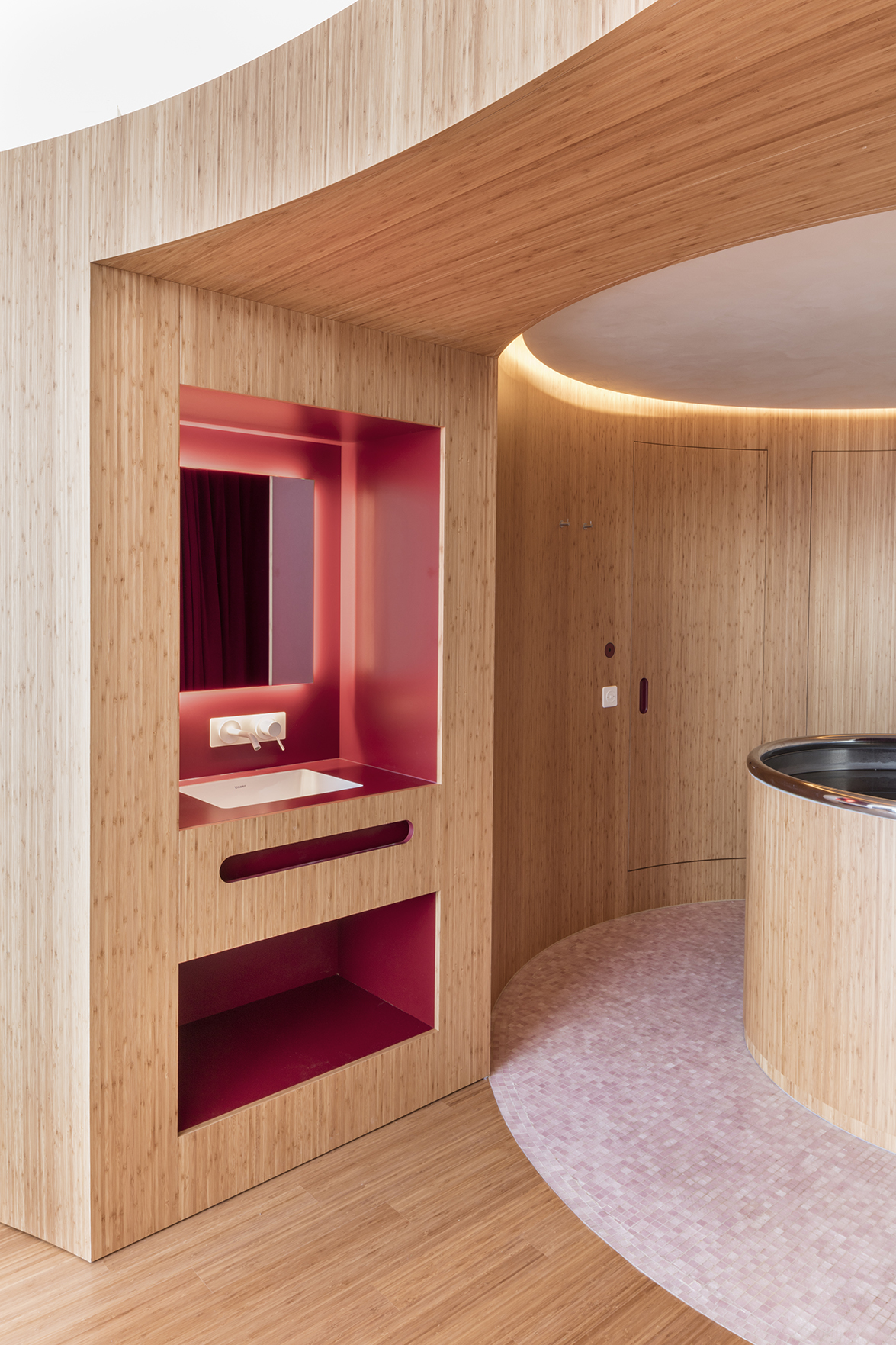 Photo: Delphine Burtin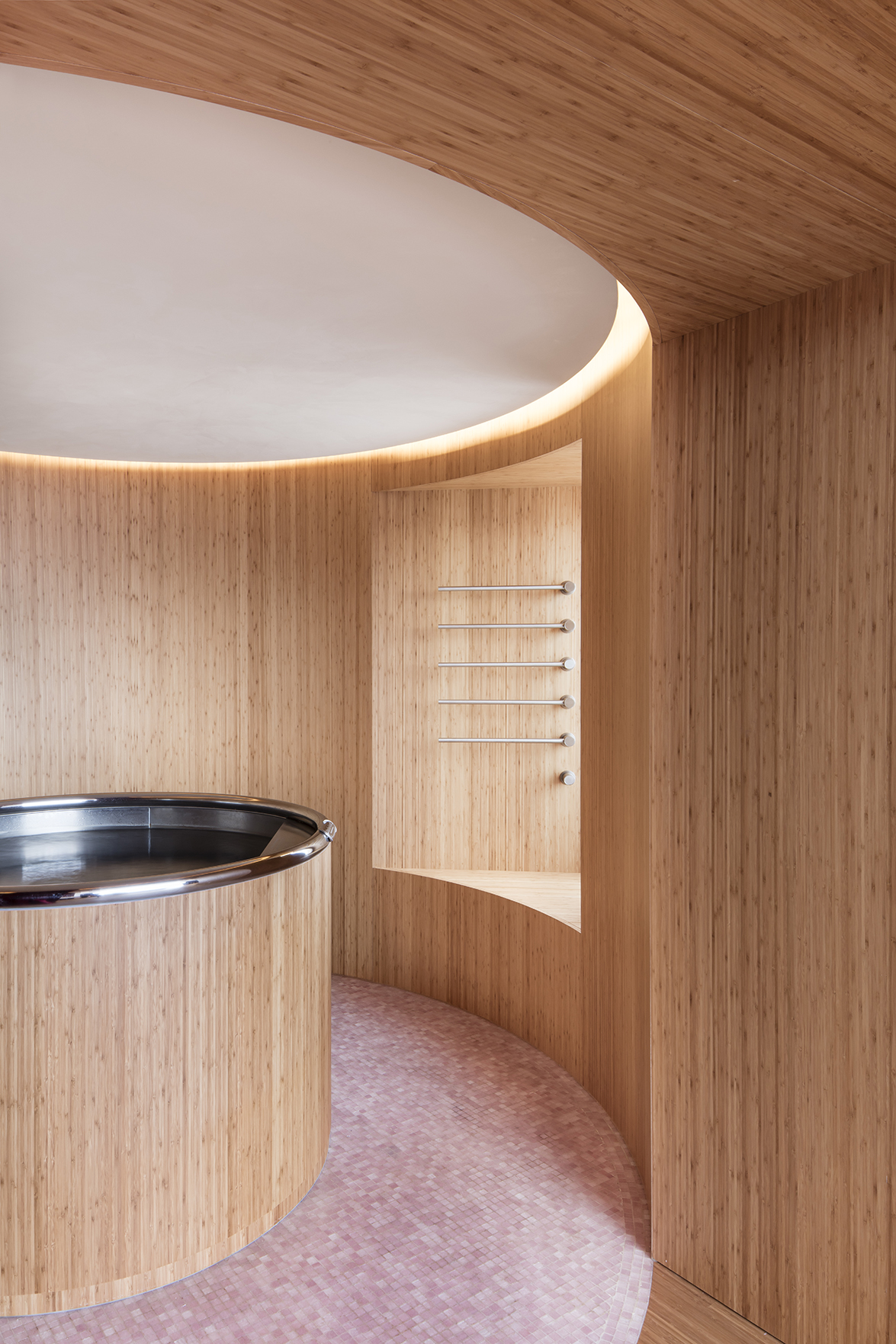 Photo: Delphine Burtin
Bex & Arts Pavilion
A project at the crossroads of art, architecture and new technology, this 40-square meter (430-square feet) structure was created as part of the Bex & Arts sculpture triennial in Bex, Switzerland. Featuring a fabrication studio, exhibition space, and visitor center, the pavilion-which won awards from AIA California Council and American MasterPrize, among others-is structurally supported by lightweight wooden shelves and sits on a movable foundation to limit the impact of the construction to the landscape.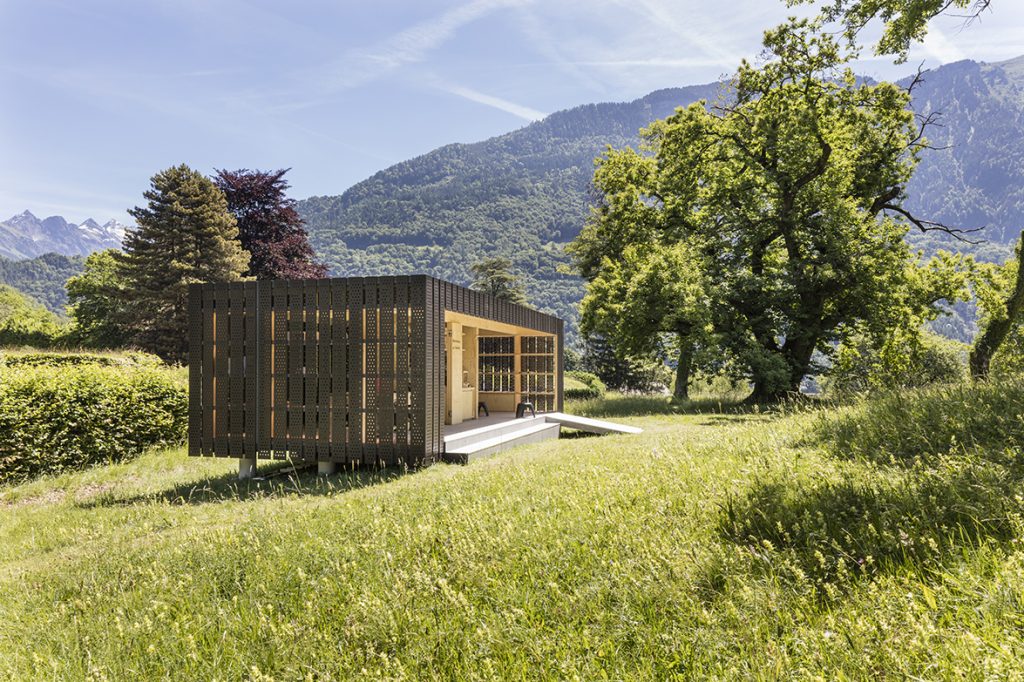 Photo: Delphine Burtin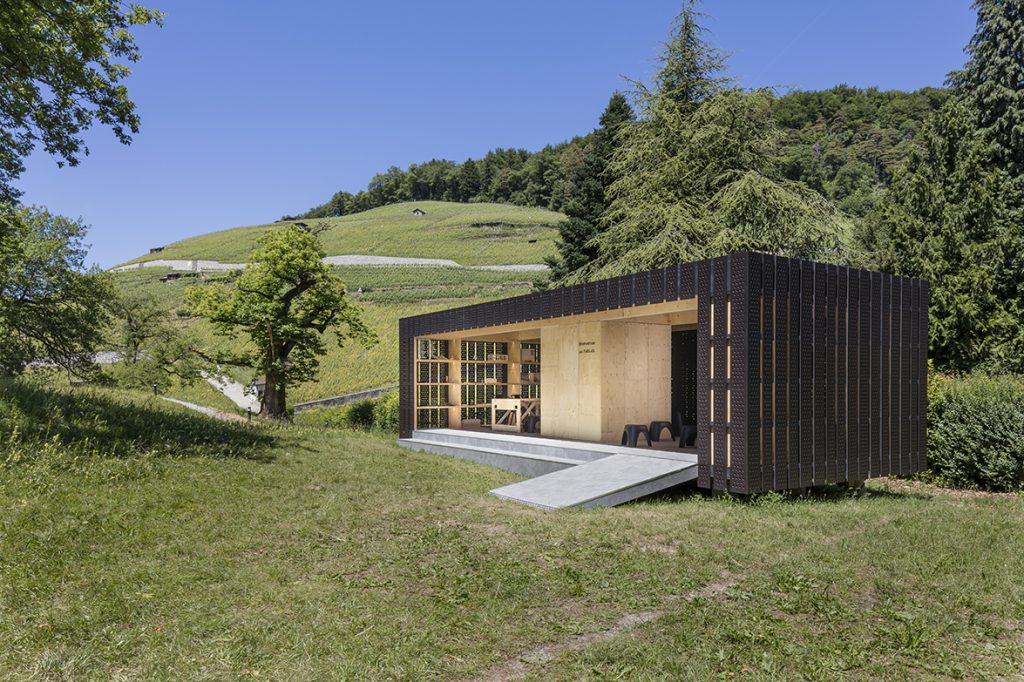 Photo: Delphine Burtin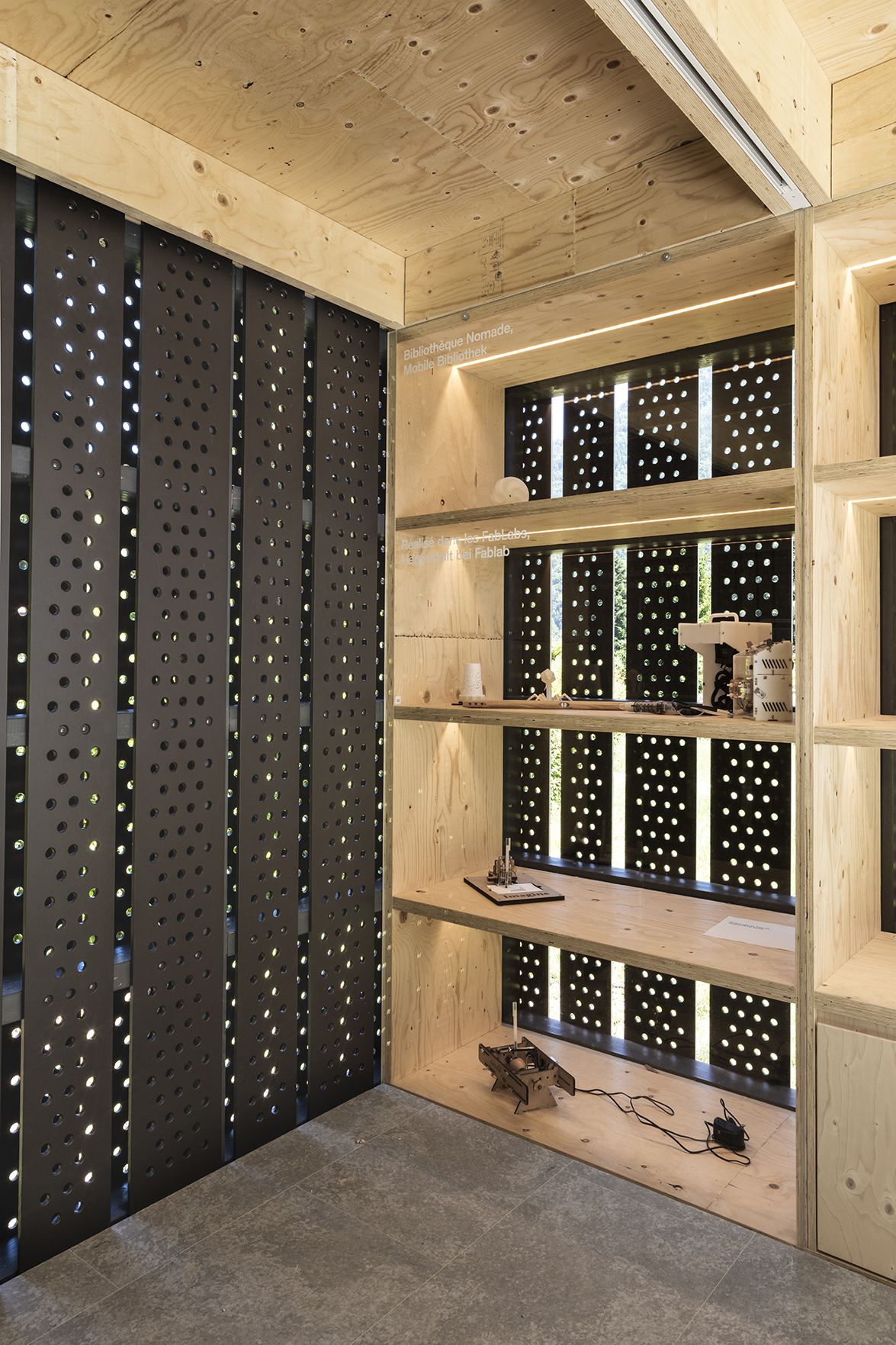 Photo: Delphine Burtin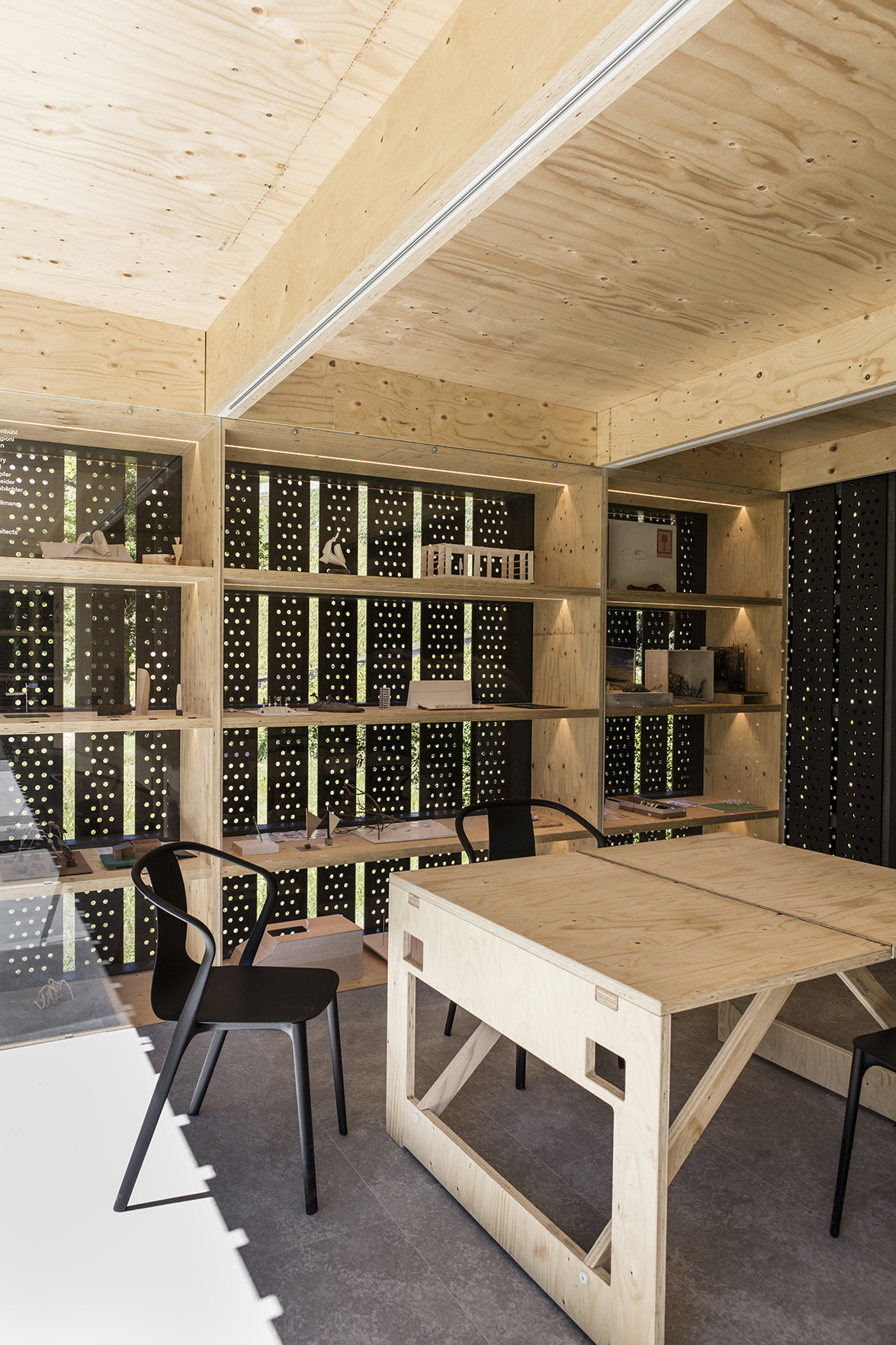 Photo: Delphine Burtin
Studio Dental MDU
This groundbreaking, multi-award winning commission for San Francisco-based Studio Dental transformed the dental experience by bringing services directly to patients. As efficiently designed as it is flawlessly detailed, the 21-square meter (230-square feet) mobile dental unit routinely travels to technology and corporate campuses around the San Francisco Bay Area, including Silicon Valley.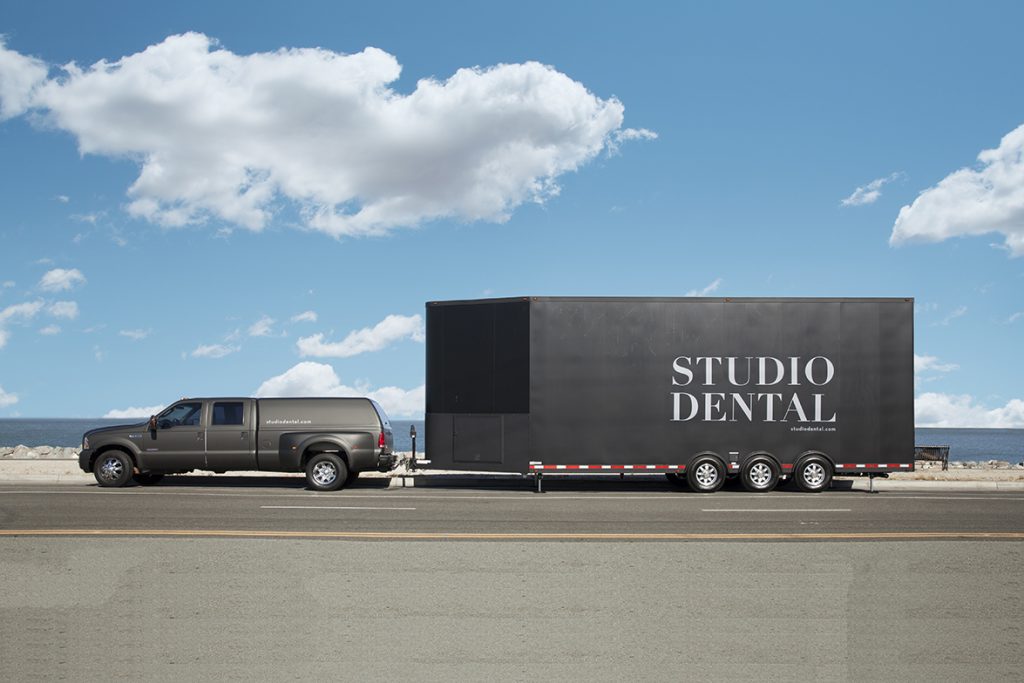 Photo: Mitch Tobias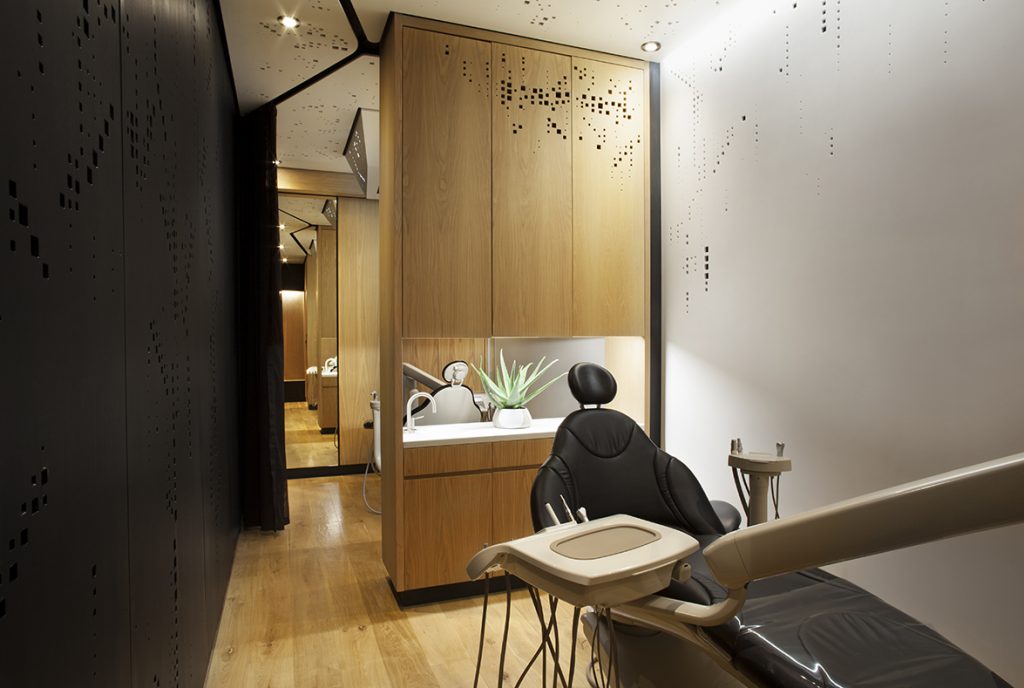 Photo: Mitch Tobias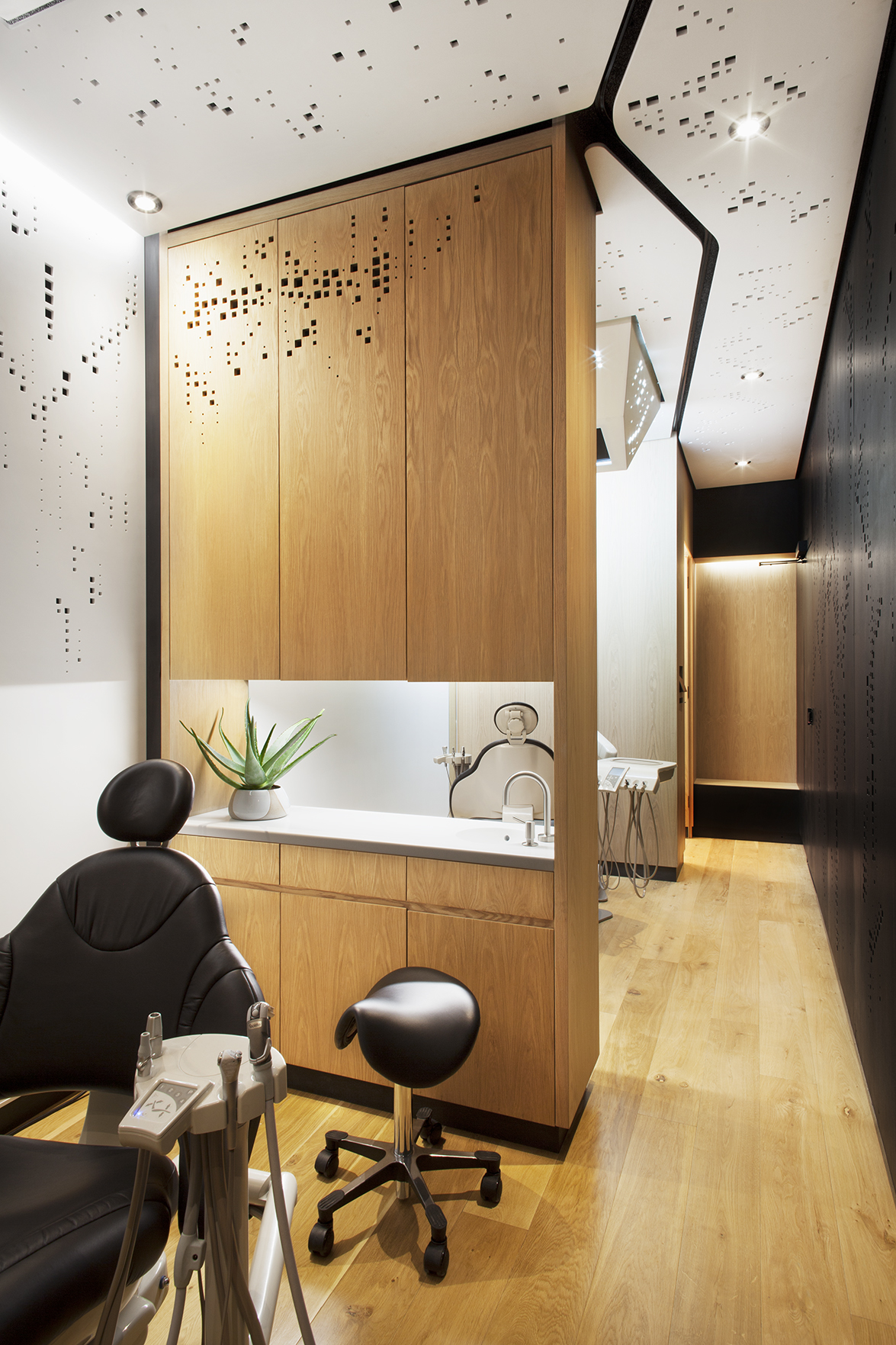 Photo: Mitch Tobias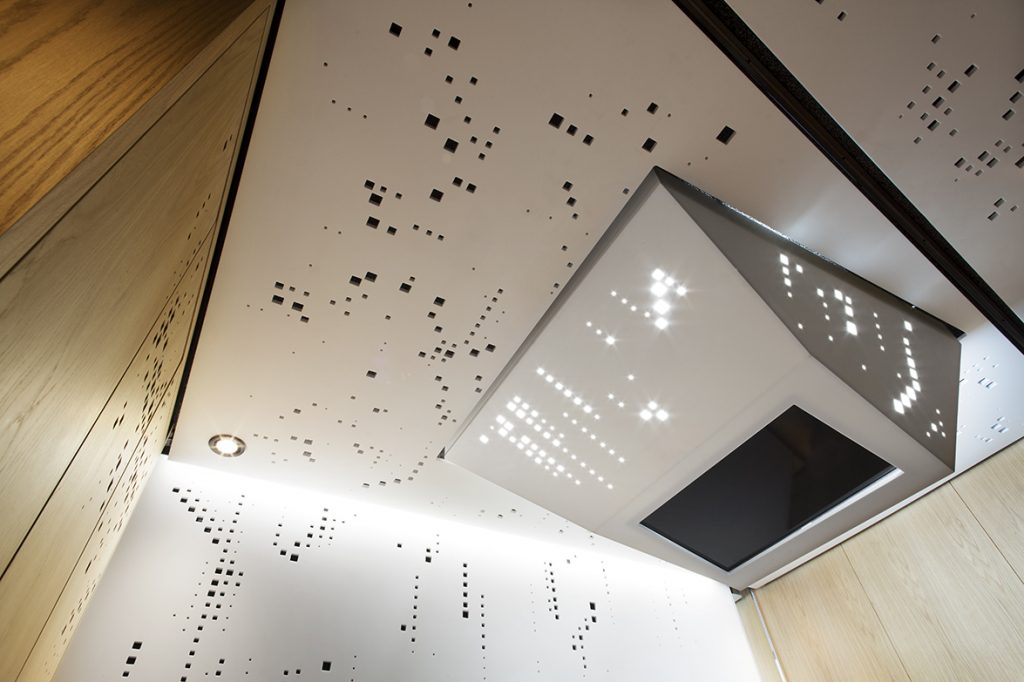 Photo: Mitch Tobias
Nuno Ravara, Director + Principal, at Montalba Architects' Lausanne studio, where recently-completed Swiss projects include the headquarters for Groupe Delarive SA and eco-luxury resort, the Whitepod Hotel, says, "Our projects reframe the human experience of space and provoke fresh thinking on context, materiality, and sustainability."
Cementing its impact internationally, the firm was recognized as Los Angeles' Best Contemporary Architecture Firm in 2019 by influential Angeleno magazine. Founding Principal, David Montalba, who was recently interviewed and featured on the cover of Le Temps, was honored among the prestigious Forum des 100, a by-invitation list of individuals who speak at the Forum's annual conference at the University of Lausanne.
"We are grateful and honored to be recognized in both of our hometowns," says Montalba. "We are privileged not only to contribute to the cross-pollinated conversations taking place in these cities, particularly around architecture, design, and culture but also to push the boundaries for imagining each city's future."
Source: Montalba Architects and v2com
Top Image: Bex & Arts pavilion. Photo: Delphine Burtin
Visit the Montalba Architects website