High quality materials, fine finishes and a custom made design are the characteristics of the new spiral staircases line created by Rintal. An exclusive collection, designed to create unique products, developed to best suit the needs of its customers.
"Executive Line Stair" is the exclusive line of helical staircases that is the result of Rintal's 40-year-experience in the international market of design ladders.
Each product is developed according to the ideas and needs of client in order to create a custom-made project characterized by high technological and aesthetic value.
To realize each composition are conducted numerous and precise structural calculations to ensure the adequacy of the project according to its location, both possible in the public and private spaces, and the regulations of the country where it will be installed.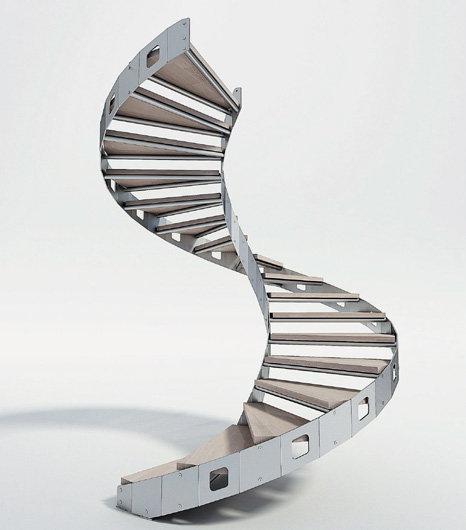 Furthermore, before being delivered to the customer, each piece of furniture is pre-assembled to ensure the highest perfection in quality and finish.
Excellence in the industrial processes, materials, design and precision, expertly combined with the knowledge and craftsmanship typical of the Made in Italy, allow the company to realize stairs with a peculiar style and a high level of technology.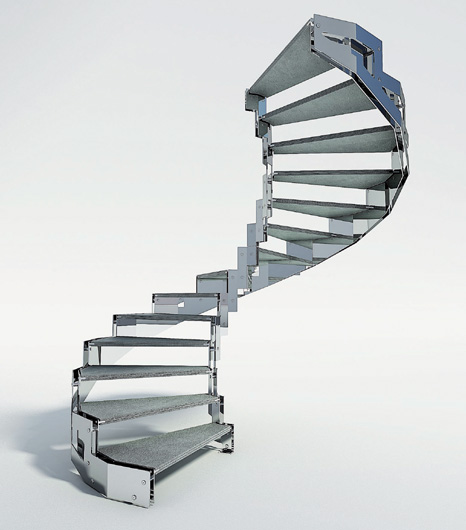 Source: Rintal
Visit the Executive Line Stair website