FORMstudio reinvents a Bermondsey Wall Penthouse, with HI-MACS® taking centre stage
With views over Tower Bridge and the River Thames, this spectacularly positioned penthouse demanded a spectacular refit. The architects Paul Lower and Malcolm Crayton from FORMstudio did not disappoint, opening up this double storey space into a light-filled open-plan home. Using the exceptional HIMACS® solid surface material in Alpine White meant the calm and restfulness carried into the main kitchen area and en-suite bathroom.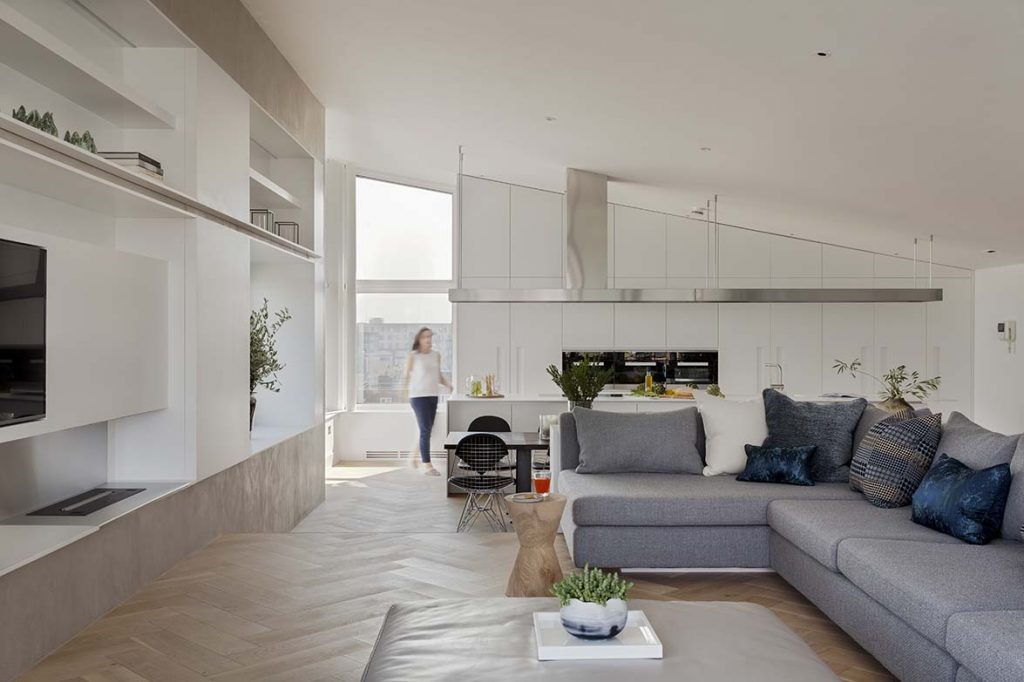 The architects dramatically reconfigured this 240m2 penthouse, creating an expansive openplan living space on the upper floor. From the entrance, a first view to the river in the distance draws the visitor forward into a double height space, from which an elegantly detailed stairway leads upward, revealing the spacious open-plan kitchen, dining and living area above.
The almost 5m-long white HI-MACS® kitchen island with a huge suspended stainless steel cooker hood further articulates and defines the interior landscape, emphasising the dramatic scale and visual coherence of the space. The extraordinary island appears to be made from a single piece, made possible with the seamless joins that can be achieved with the solid surface material. The integrated HI-MACS® double sink is also seamlessly joined to the worktop, ensuring a germ- and dirt-free durable environment, a complete requirement in food-preparation areas, while the worktop extends down the sides of the island for a cohesive effect.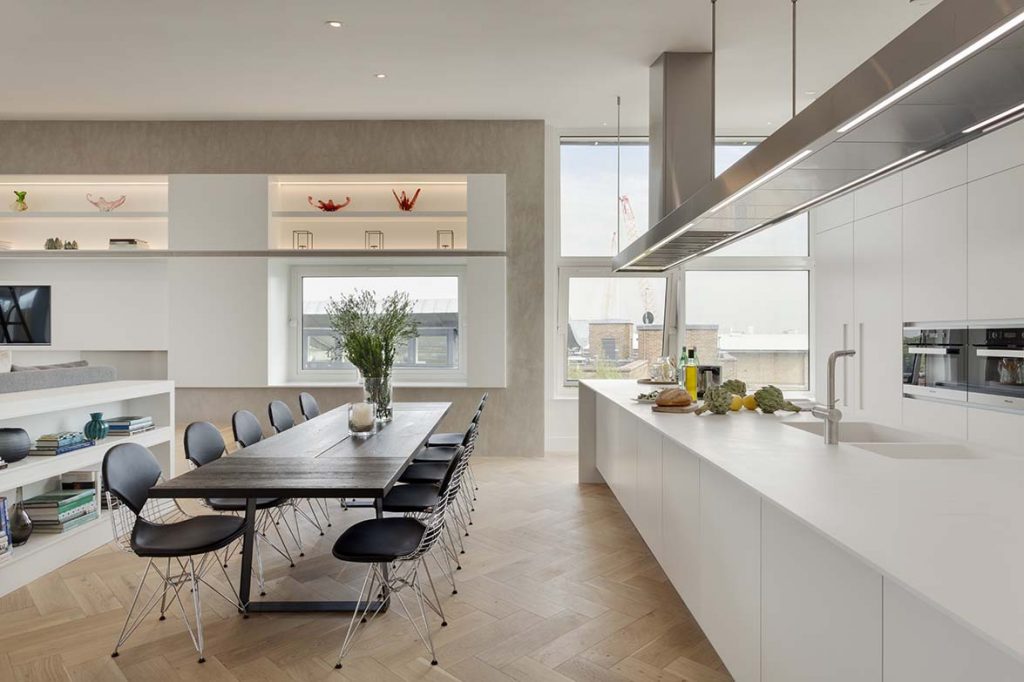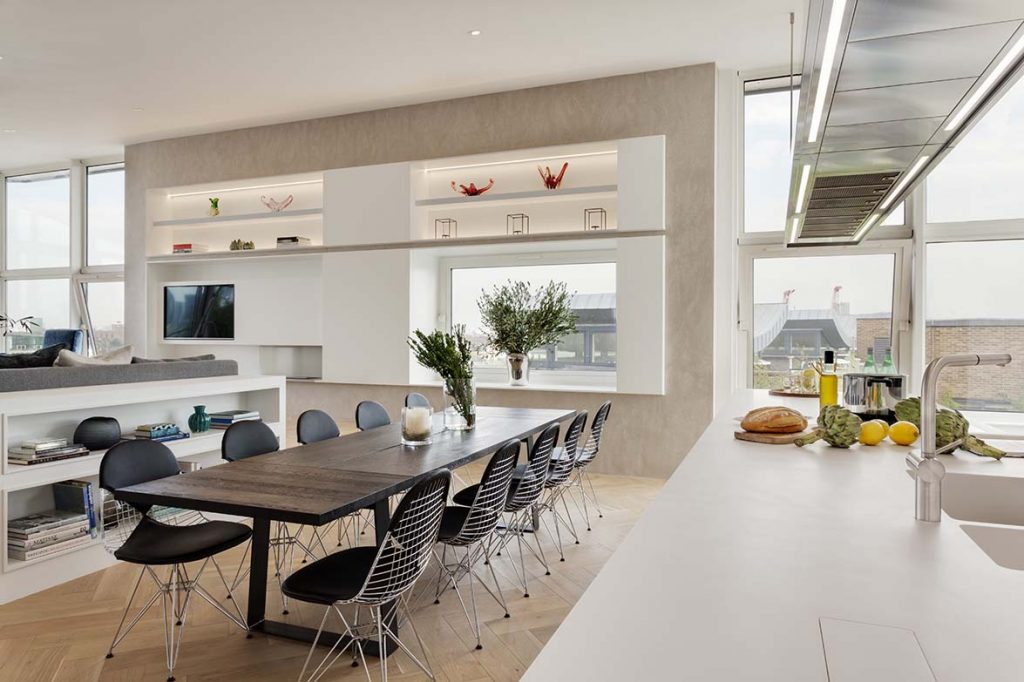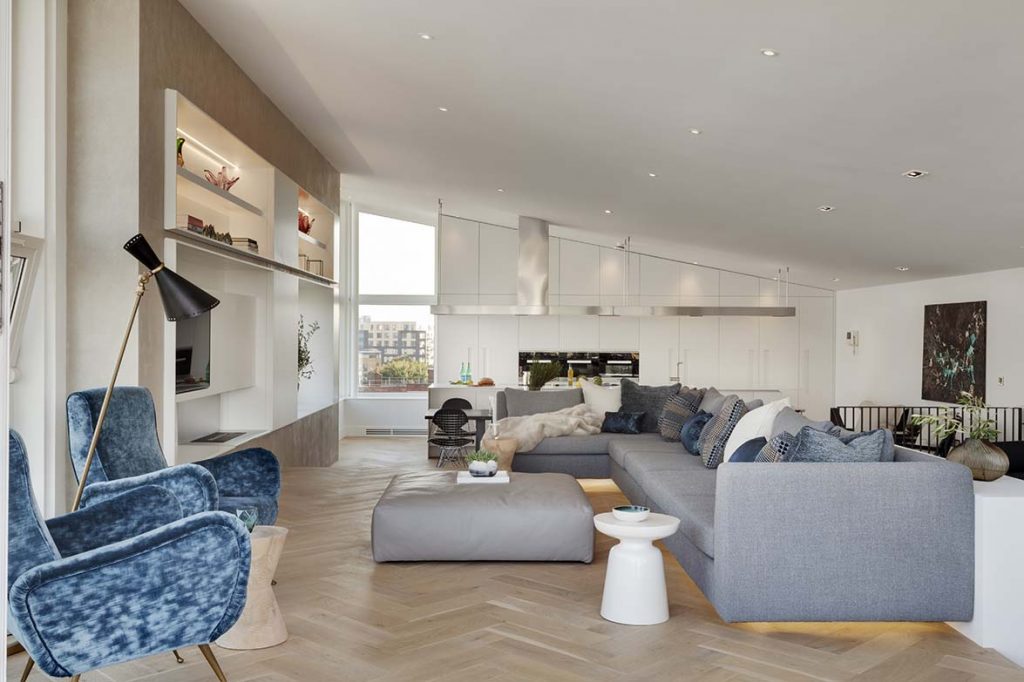 On the lower level, a beautiful river-facing master bedroom suite includes an existing floor-to ceiling glazed oriel window cantilevered out over the water to exploit the Canaletto-like panoramic view. The en-suite bathroom features a full-length vanity unit, with Not Only White "Blend" flush basins, all in the super-hygienic solid surface material HI-MACS®.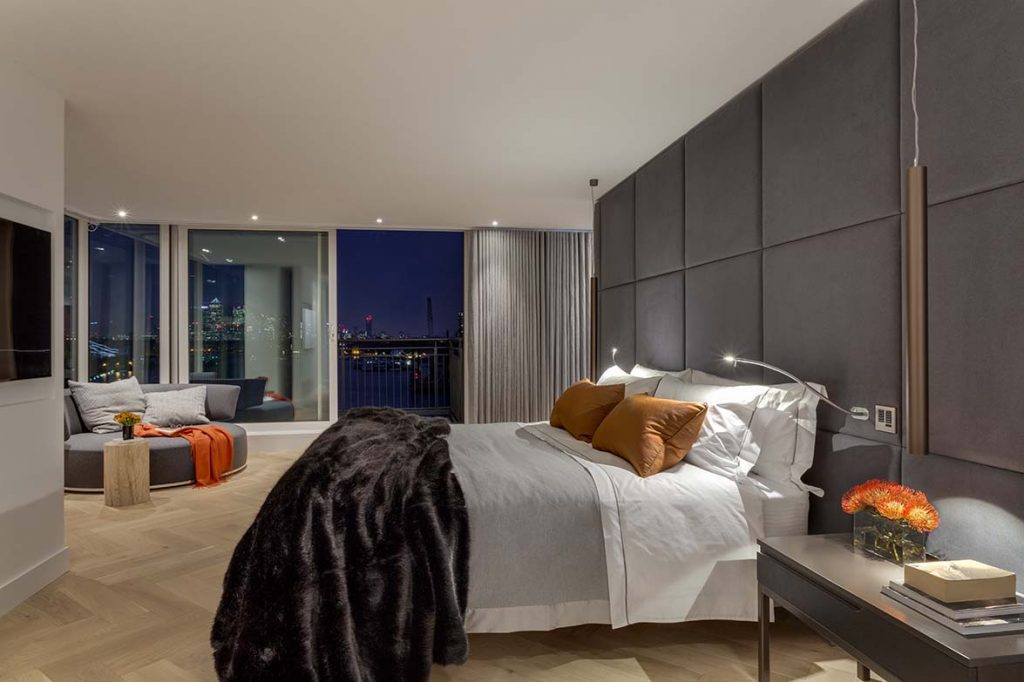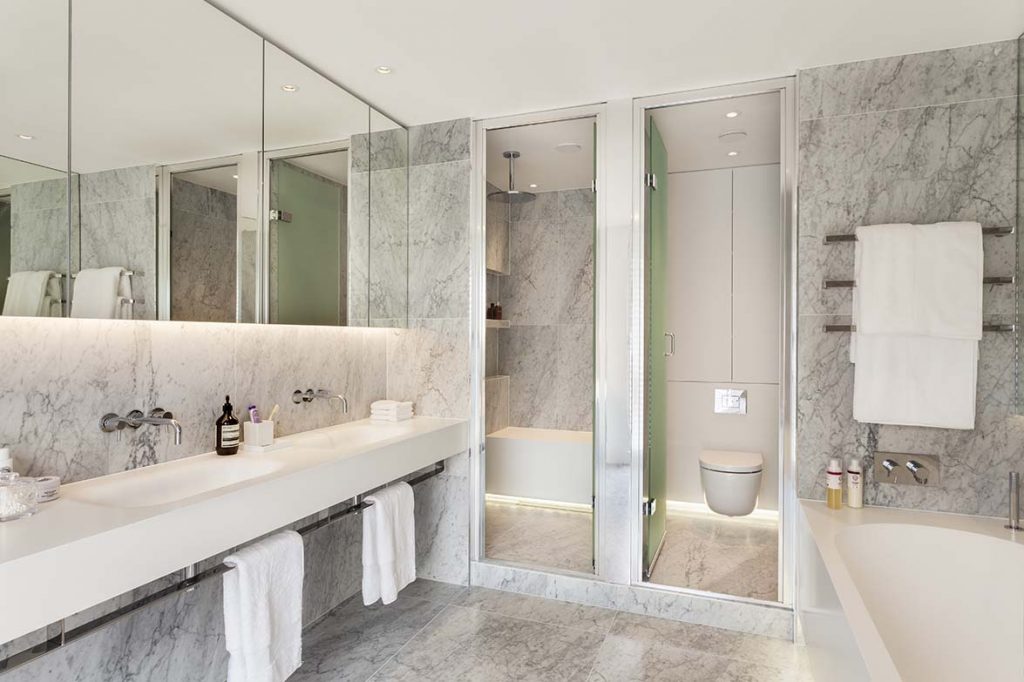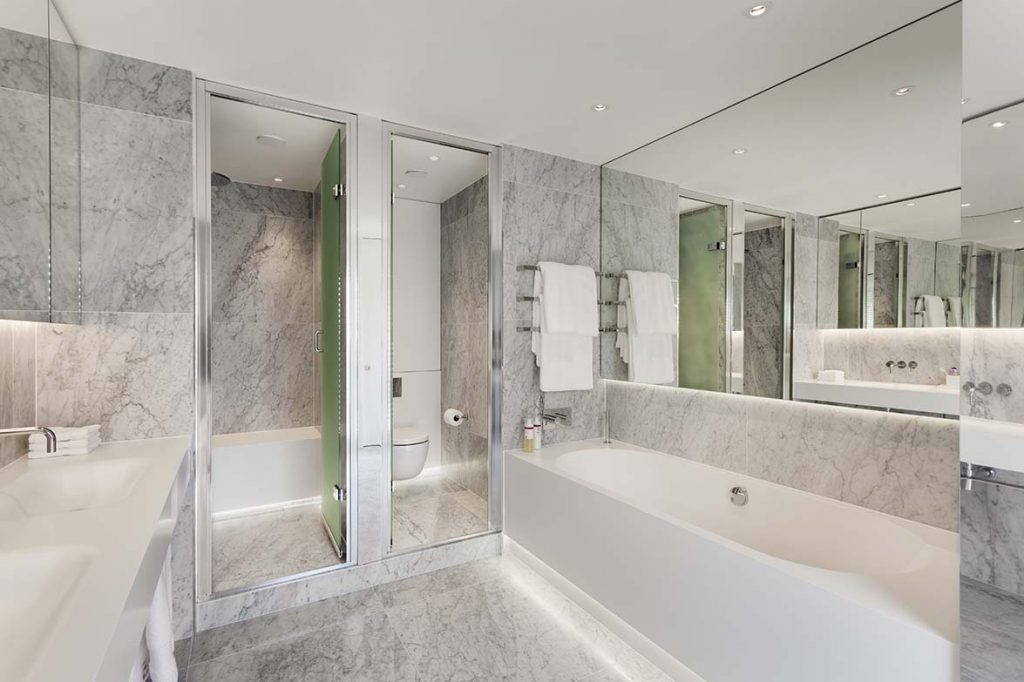 This is the perfect material for use in bathrooms, as it provides a smooth, warm to touch entity. The monolithic seat inside the shower is also from HI-MACS® - as the material is completely non-porous so ideal for shower and wetroom areas. A bespoke HI-MACS® bath completes this soothing environment.
FORMstudio has successfully identified the significant development value in the differential between a flat with a 1990s 'high end' specification and a bespoke architecturally designed apartment - this impressive penthouse responds perfectly to the exacting standards expected at the top end of today's market.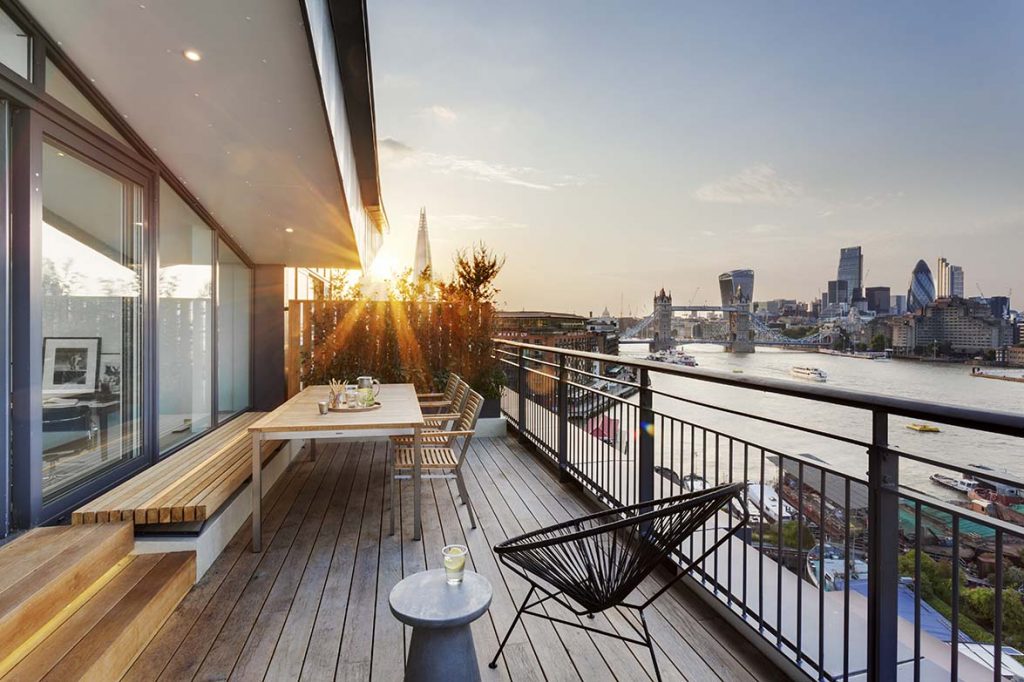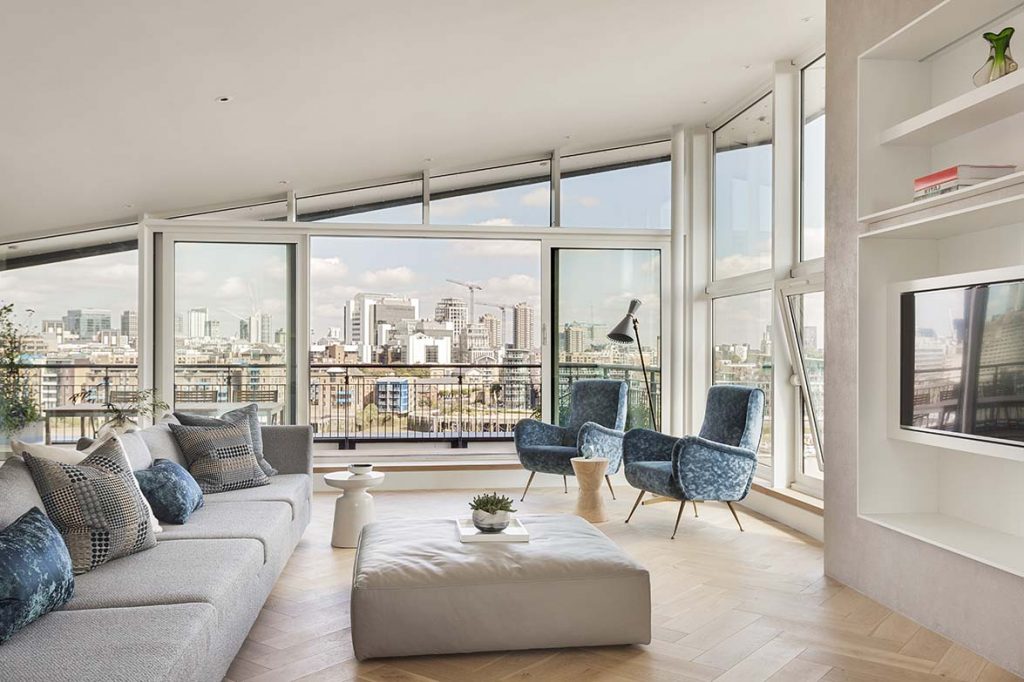 Technical information
Project name: Bermondsey Wall Penthouse
Location: London, England
Project Architect: Paul Lower - FORMstudio
Material:
HI-MACS® S028 Alpine White
Bathroom basins - Not Only White FBL18
Photo credits: ©Bruce Hemming Photography
Source: HI-MACS®
Visit the HI-MACS website
Read more news related with HI-MACS published on Infurma