La Gare, the Parisian restaurant of Mediterranean and Latin inspiration designed by Laura Gonzalez
Recently named Designer of the Year for Maison&Objet Paris September 2019, the architect Laura Gonzalez, designed the unique Parisian restaurant La Gare, a space of Mediterranean inspiration with Latin touches. Essential contribution by Ateliers Zelij and its surfaces to create these environments.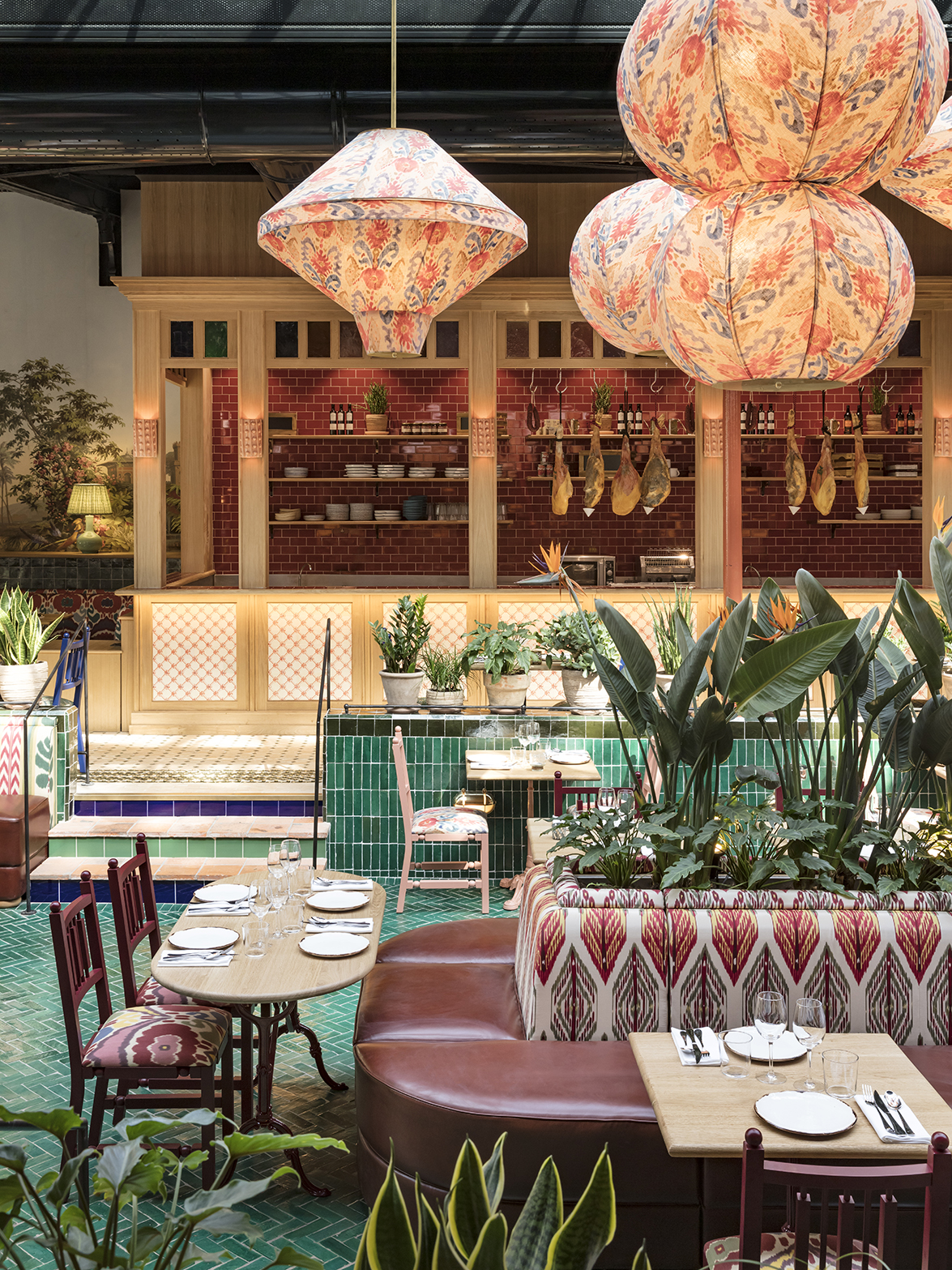 After l'Alcazar and the brasserie d'Auteuil, Laura Gonzalez calls once again upon the savoir faire of the Ateliers Zelij for the decoration of La Gare, a 600m2 restaurant of Mediterranean and Latin inspiration, found in the reconverted Passy-la-Muette station in the Paris 16th district. Opened to travellers in 1864, the station connected the Gare Saint-Lazare to Auteuil via the old Petite Ceinture railroad.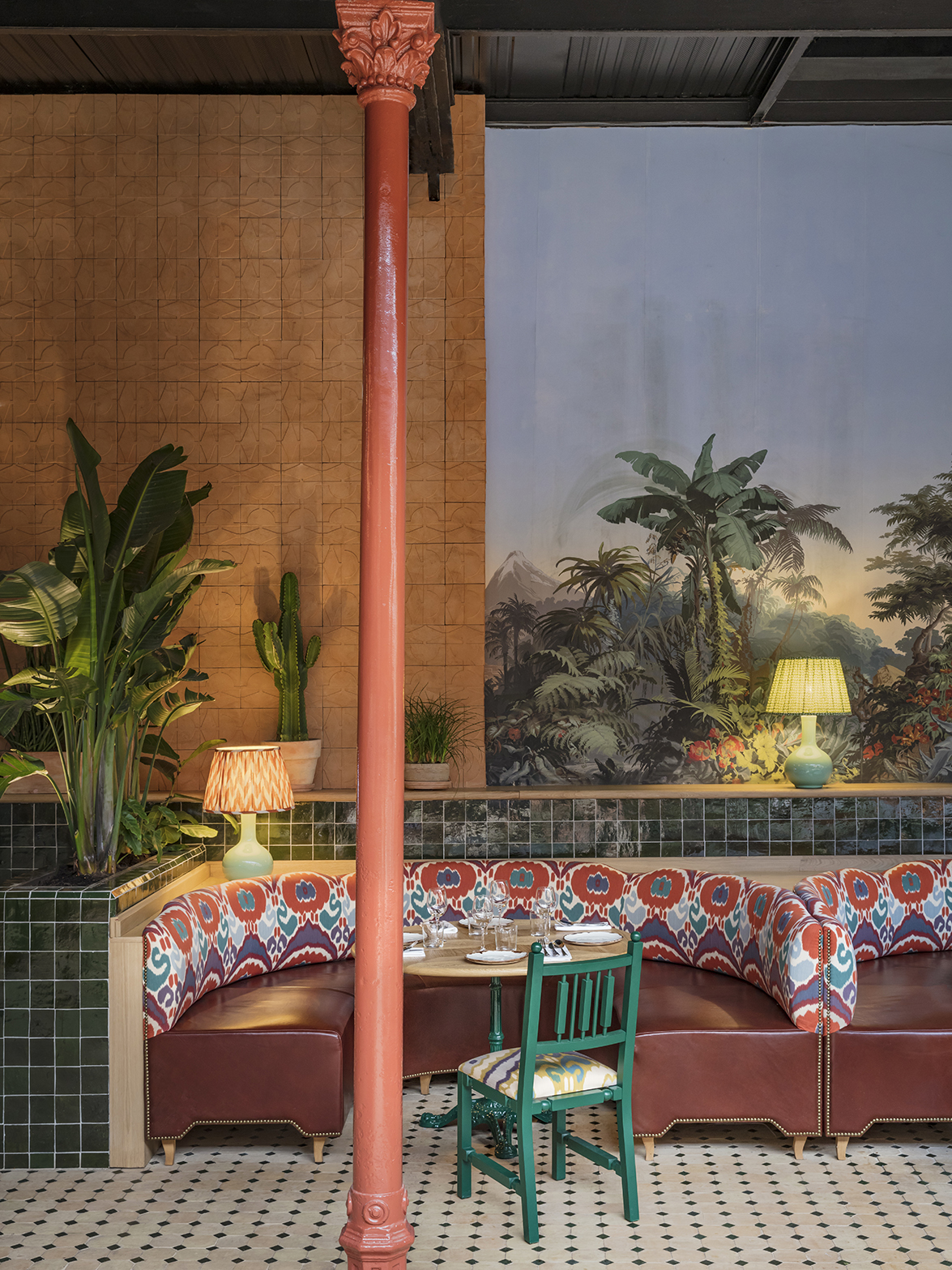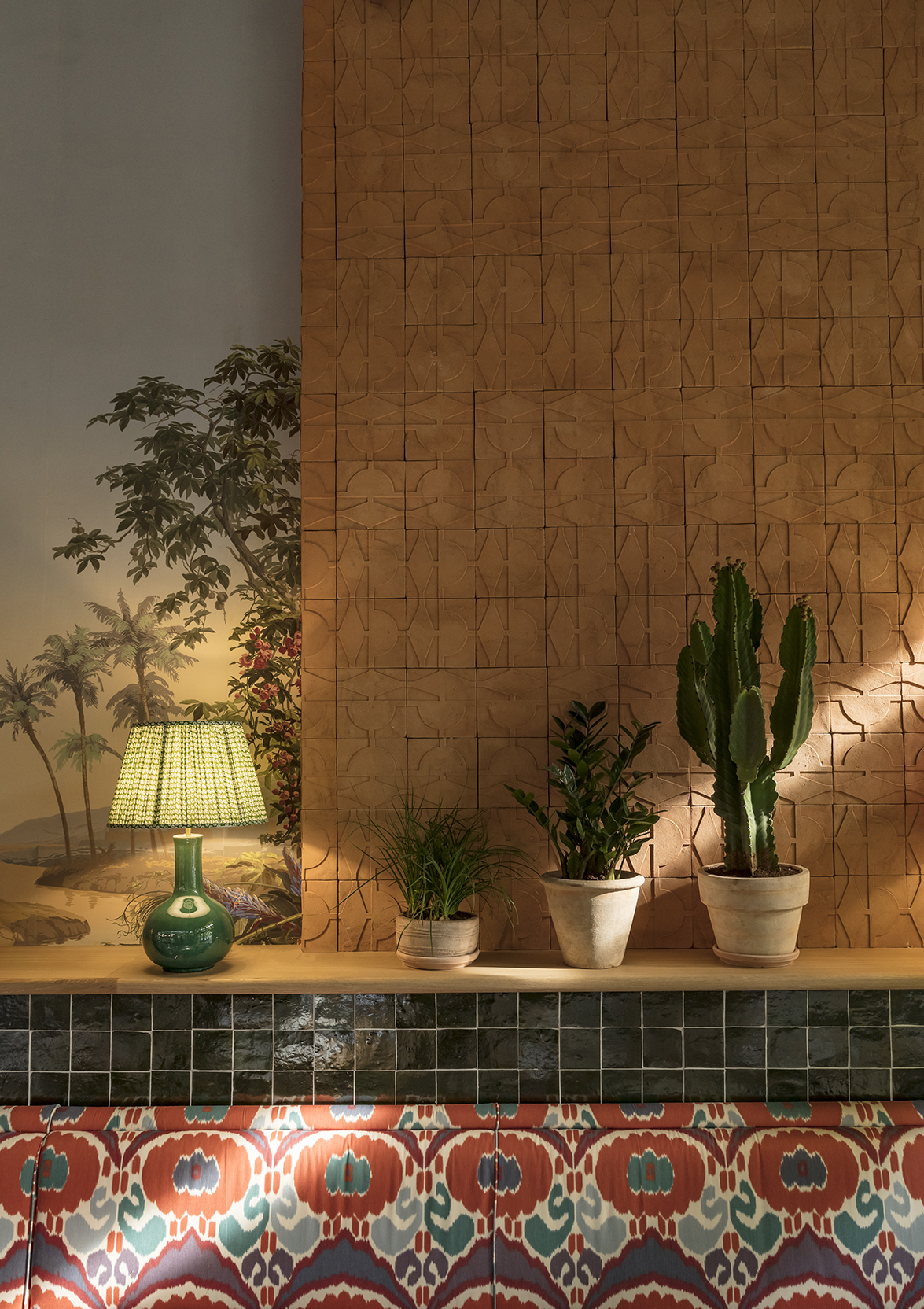 Laura Gonzalez demonstrates her talent in the association of materials, colors and eras. She conserves the station architecture of the edifice, installing original panoramas from the famous Zuber wallpaper factory beside the creations of the Atelier Zelij. In the main room of the restaurant an impressive pool of green zellige tiles welcome guests upon beautiful benches adorned with Ikat le Manach patterns.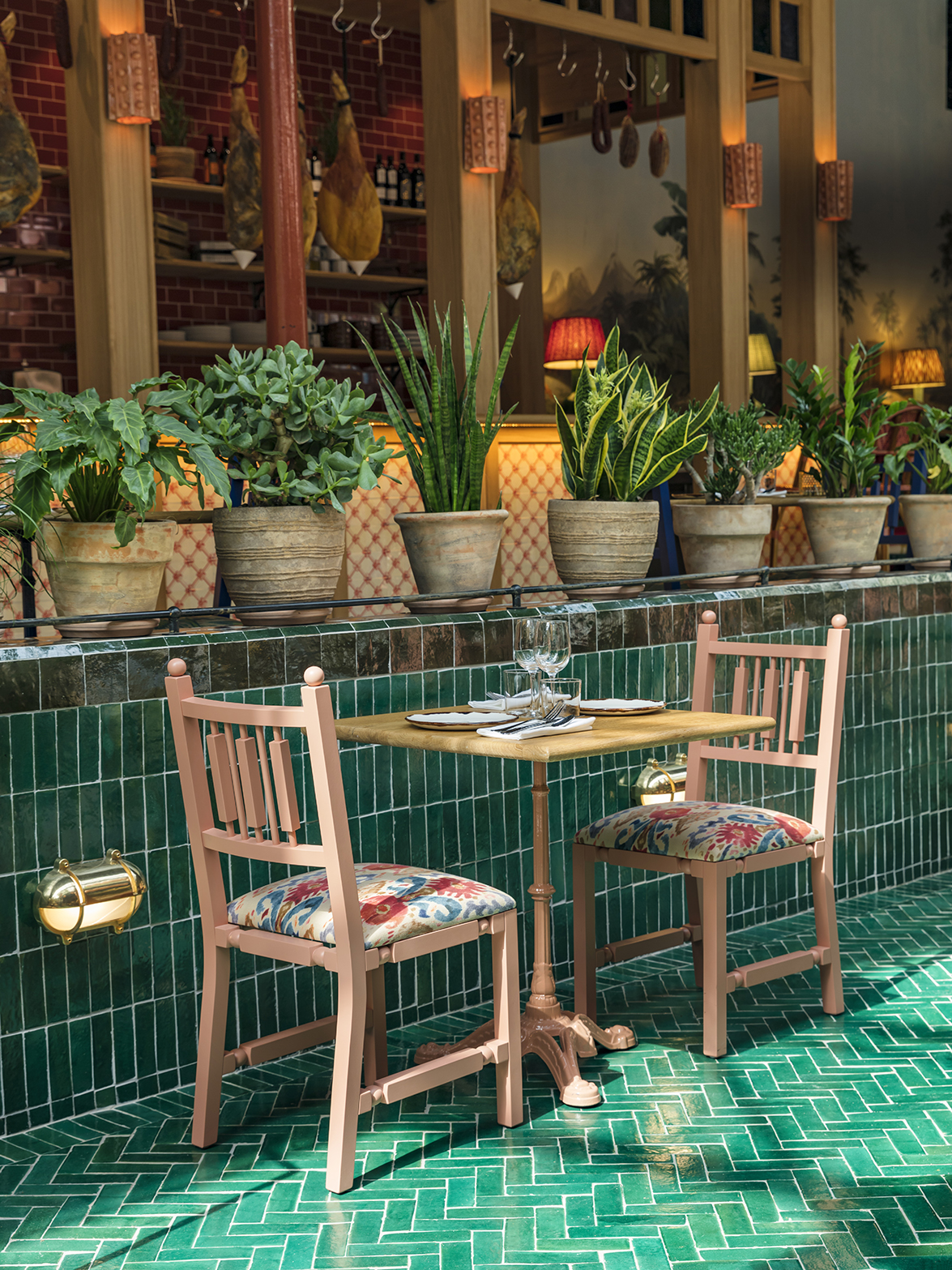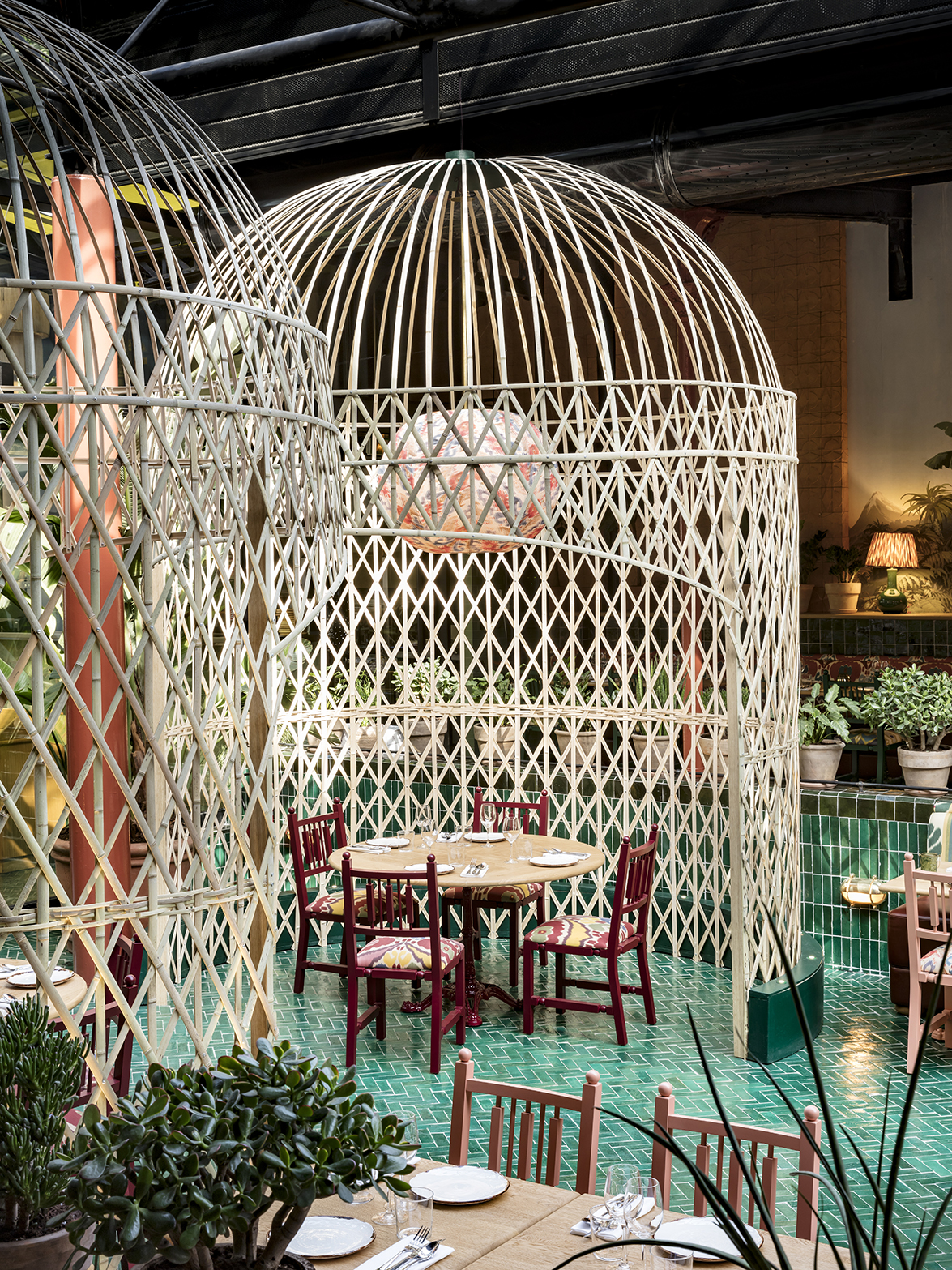 A unique place set upon two levels, boasting a beautiful terrace adorned with cement tiles made by the Ateliers Zelij. They confirm our desire for color and complete authenticity brought to us by the sensuality of hand made materials. Inside, no less than 1200m2 of zellige tiles are laid out according to three color schemes (green, pink and terracotta). The charm of the small clay tile resides in its wood fire cooking technique. The changing temperature of the fire produces subtle changes in the hues of color and soft irregularities upon the surface of the tile, ideal for capturing light.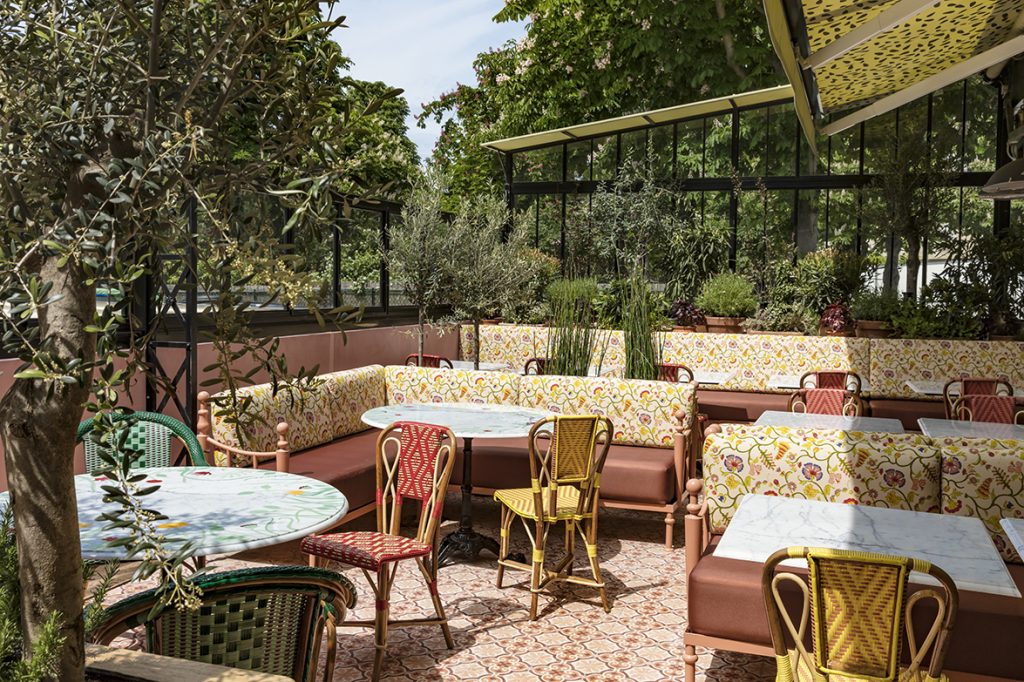 Made in Fez, for the high quality and easy to carve clay, the zelliges produced by Ateliers Zelij offer formats and compositions that break with tradition. A contemporary approach which has seduced the most prestigious French and international architects, such as Laura Gonzalez, for whom Samir Mazer proposes unique made-to-measure series, unedited in the studio's contemporary editions or reproductions of traditional patterns.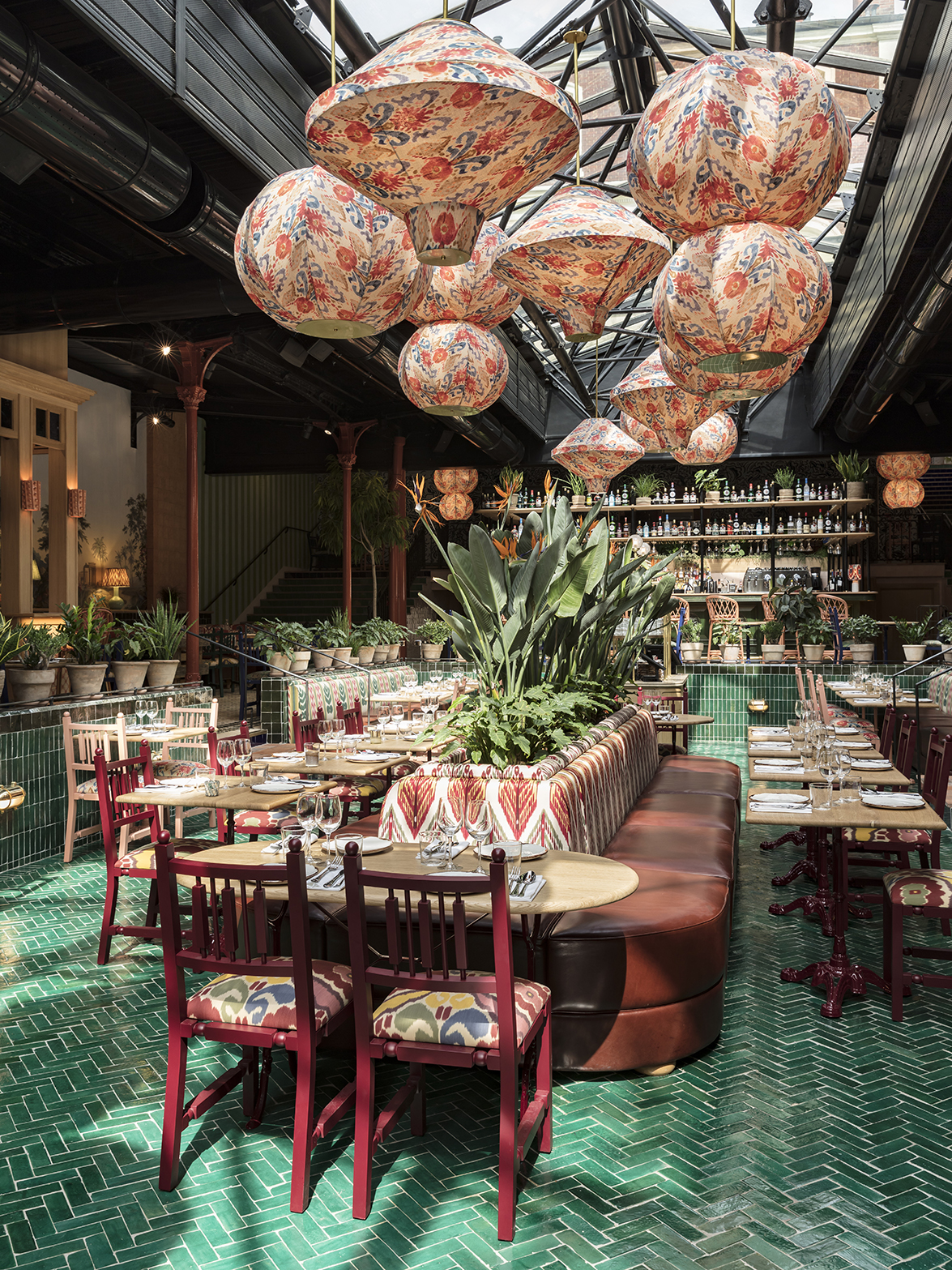 La Gare by Laura Gonzales with Ateliers Zelij
19 Chaussée de la Muette - 75016 Paris
Open everyday from 12 pm to 2 pm and 7 pm to 10:30 pm
+33 1 42 15 15
Brunch every Sunday from 12 pm to 3 pm
Café de la Gare Everyday from 3 pm to 11 pm
Source: Ateliers Zelij
Photos by Jérôme Galland
Visit the Ateliers Zelij website