Mayice Studio designed Eris, Dune and Estela for LZF. The perfect symbiosis between glass and wood
Glass is cold and wood is warm; glass is transparent and wood is opaque. Glass and wood complement each other perfectly in LZF's new lighting proposals: Eris, Dune, and Estela. Made of wood veneer and hand-blown glass, these lamps were designed by Mayice Studio. A Madrid-based, multidisciplinary design studio, Mayice is renowned for the personality of its designs, which always respect the soul of the material.

ERIS: the ethereal light
Similar to the planet from which she takes her name, Eris has an ethereal beauty. For LZF, Mayice Studio has created a lamp that incorporates: a glass sphere, hand-blown by master glass-blower Eduardo Garuti, a wood veneer tube (available in four shades, it houses an LED light source), and a solid base of turned aluminium (available in two colours).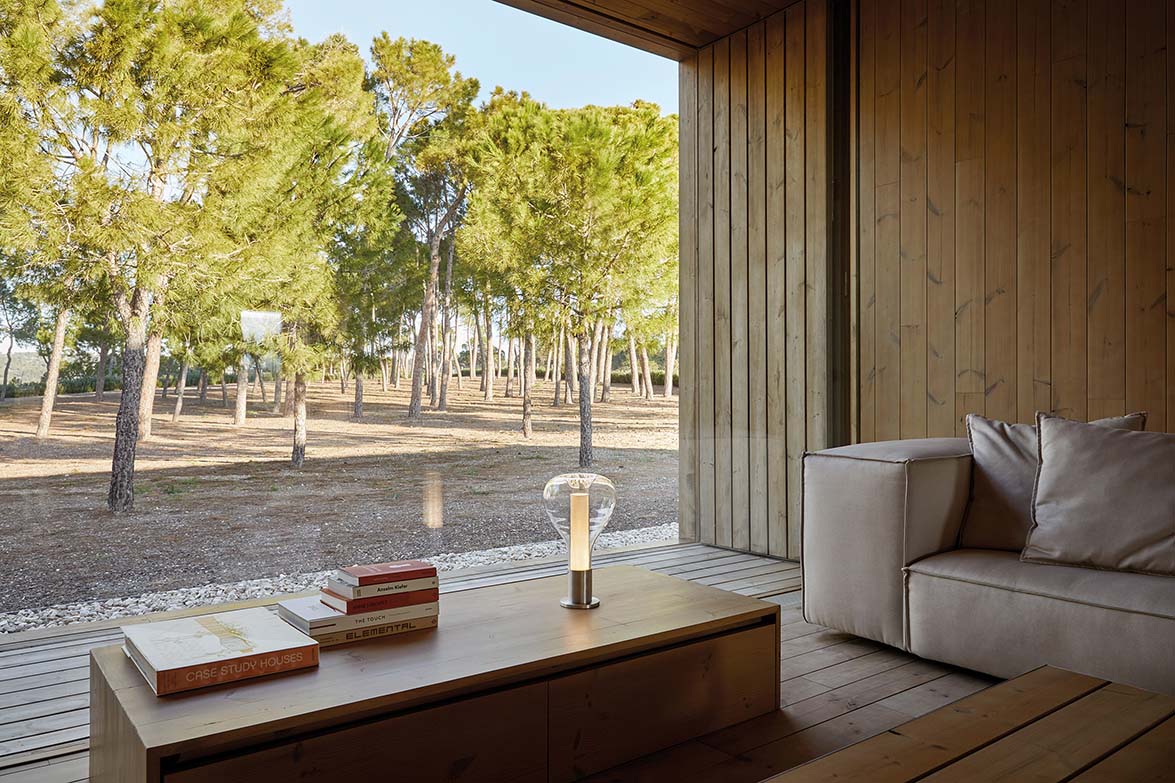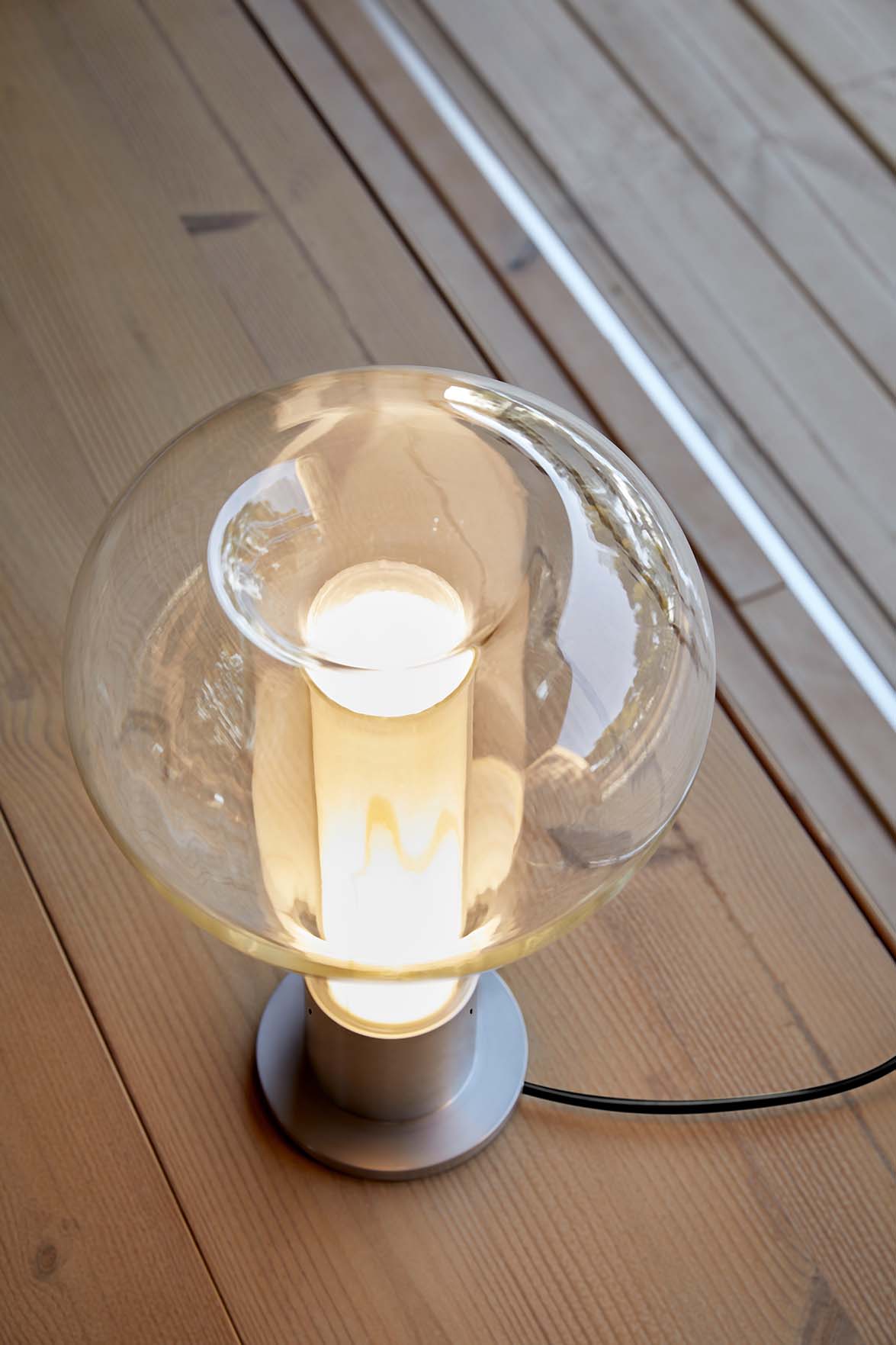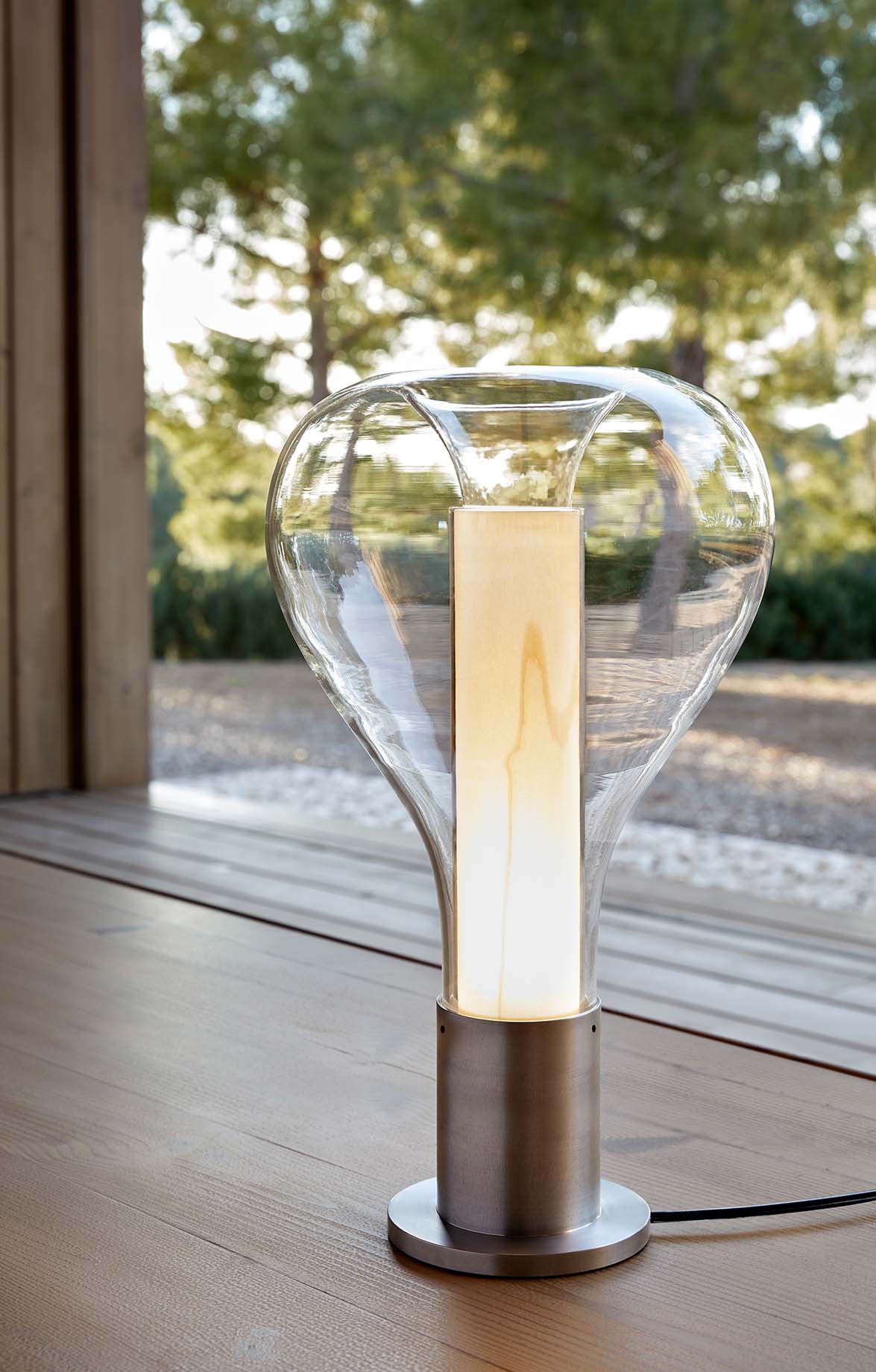 Designed as a table and suspension lamp, Eris is truly sublime. Radiant when the light is on and ornamental when it is off, Eris, the ethereal light, captures the perfect symbiosis between glass and wood.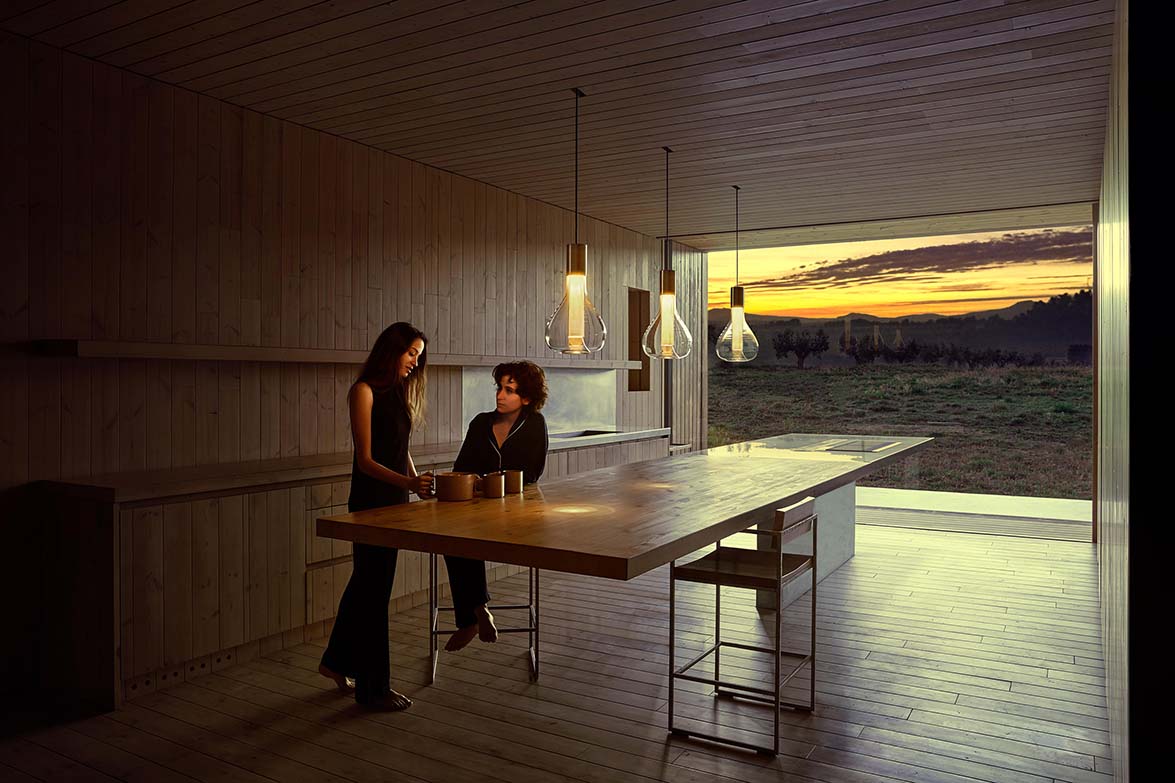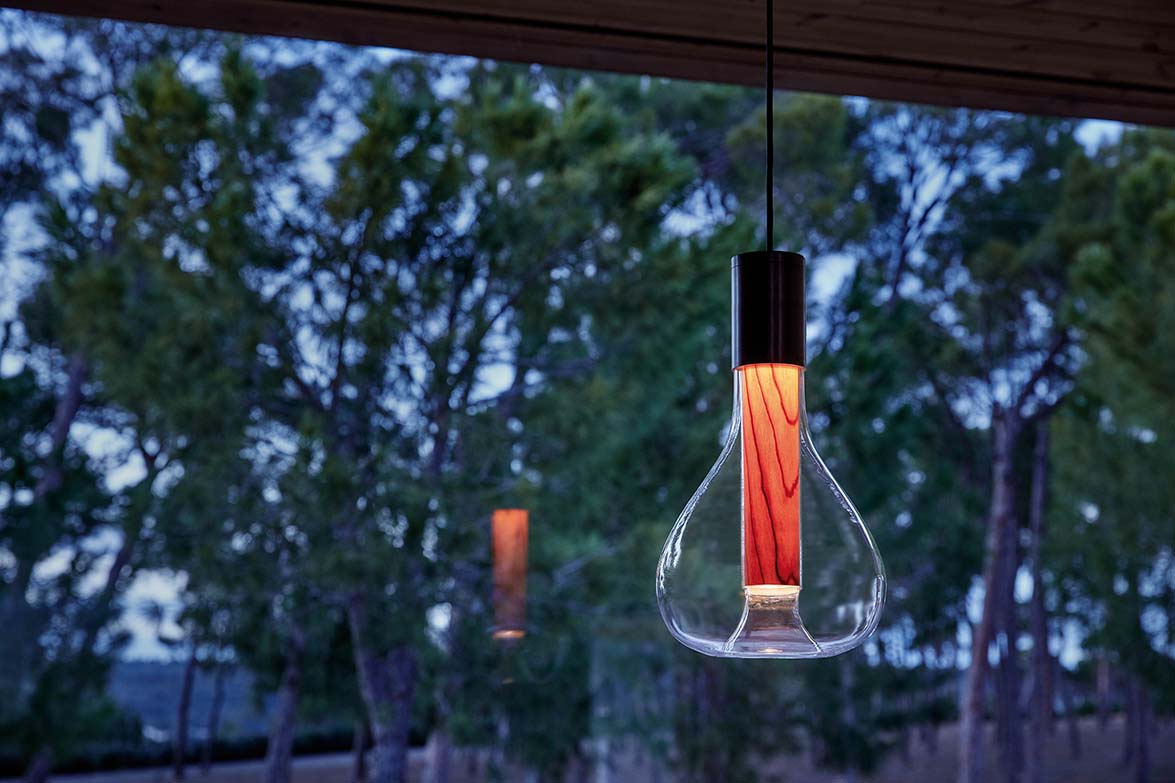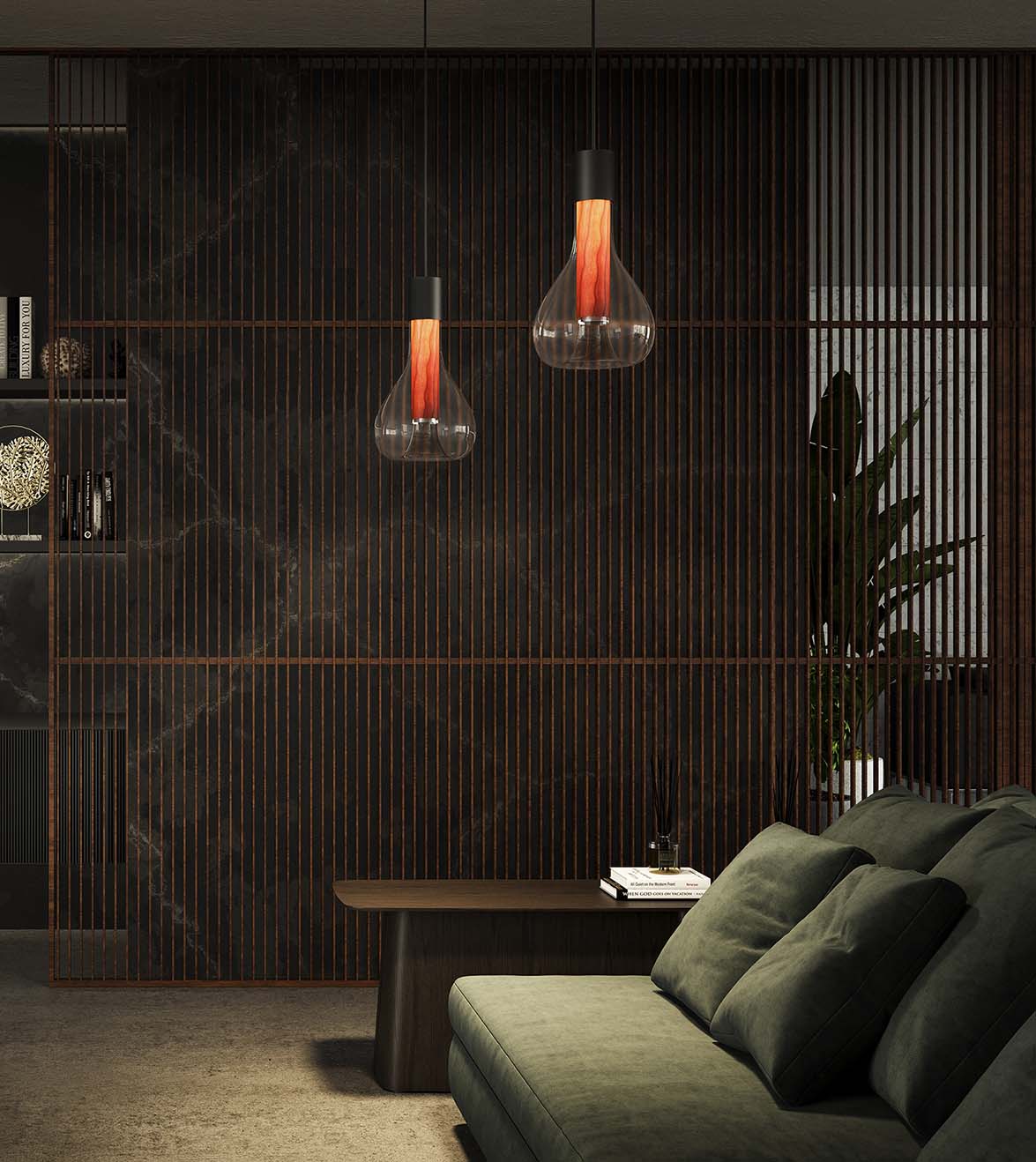 DUNE: the dissimilar light
An unexpected light, Dune does not have a clearly definable shape. It could be described as an intriguingly amorphous luminaire. Wrapping wood veneer in glass, Dune is an innovative lighting concept brought to you by Mayice Studio, exclusively for LZF.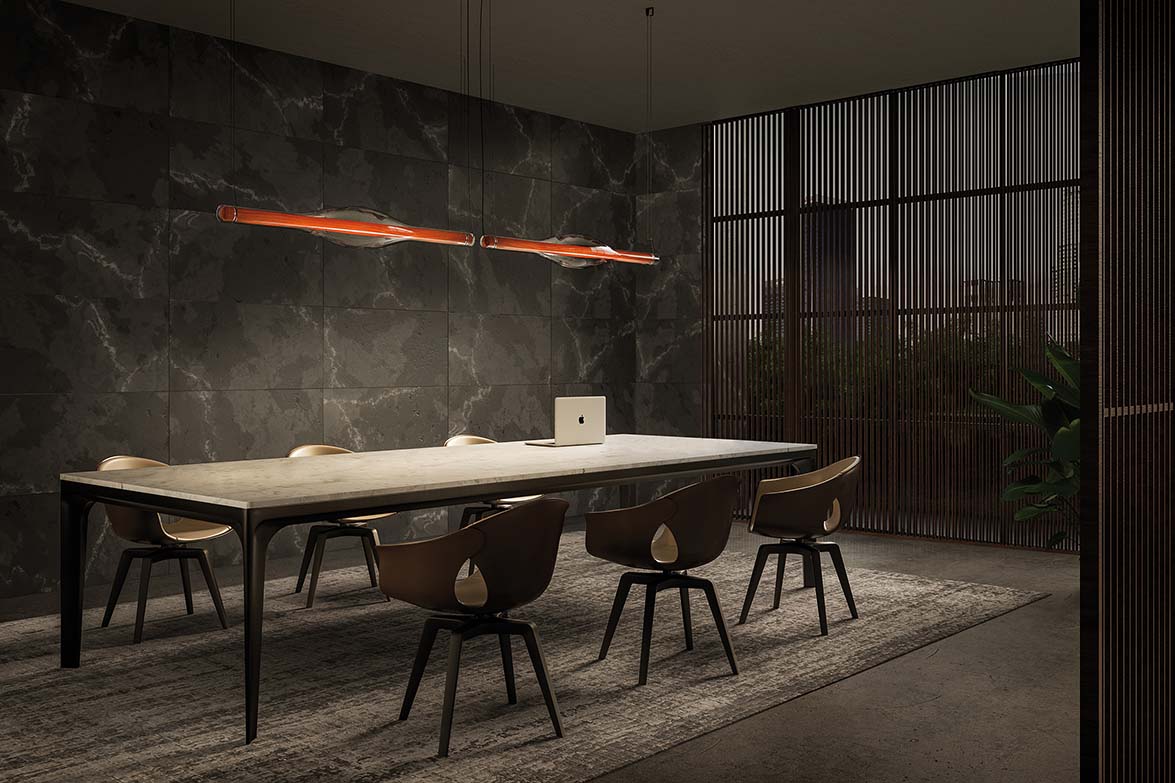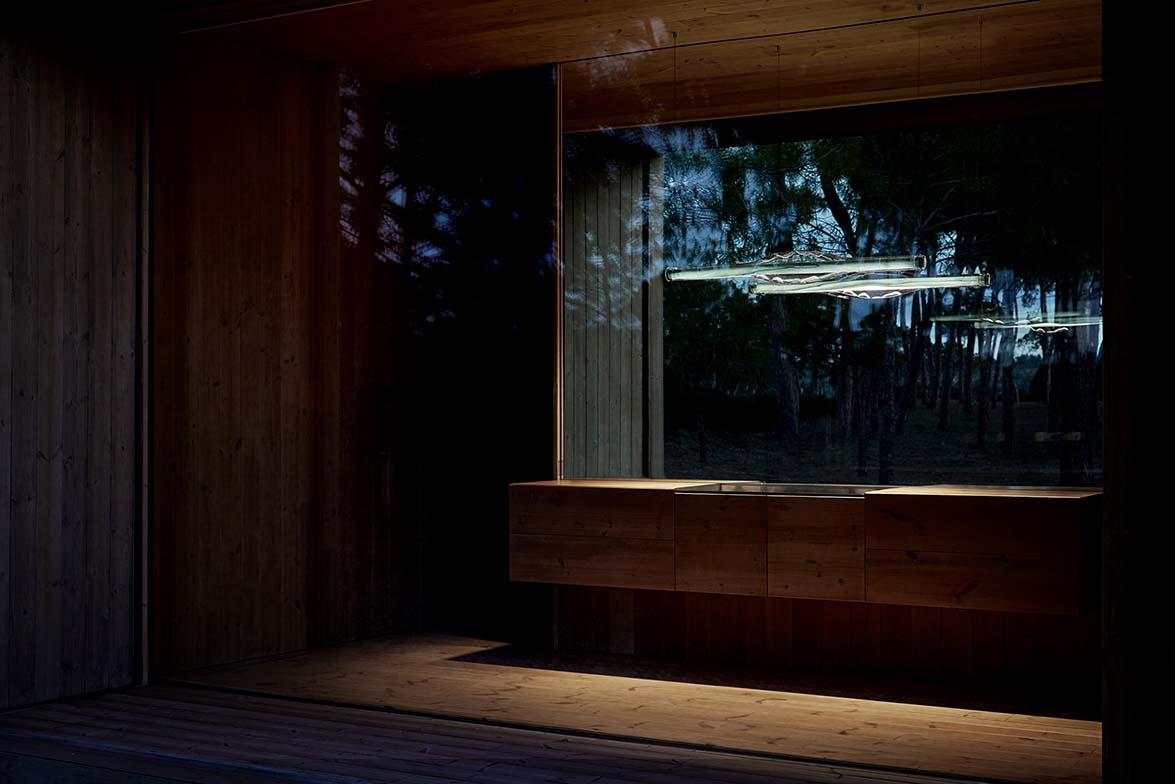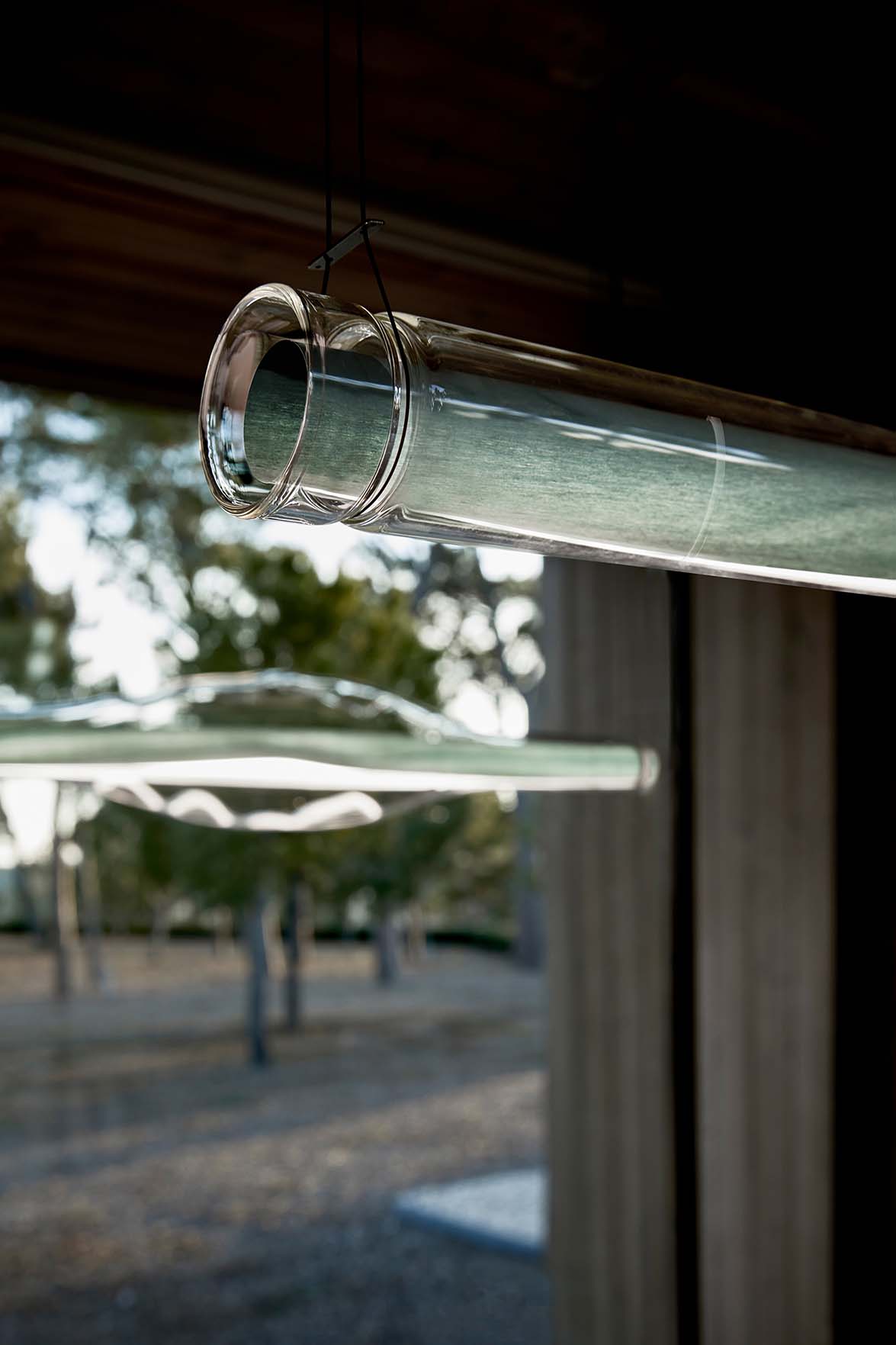 Dune is made with a single piece of hand-blown borosilicate glass, with two symmetrical ends and an irregular bulb-shaped centre. The glass is hand-blown by Eduard Garuti, an accomplished artisan, and surrounds a horizontal tube made of wood veneer. Available in five shades, the tube houses the lamp's LED light source. In Dune, the sculptural glass refracts light in a way that captivates the eye, its peculiar shape attracting and awakening curiosity.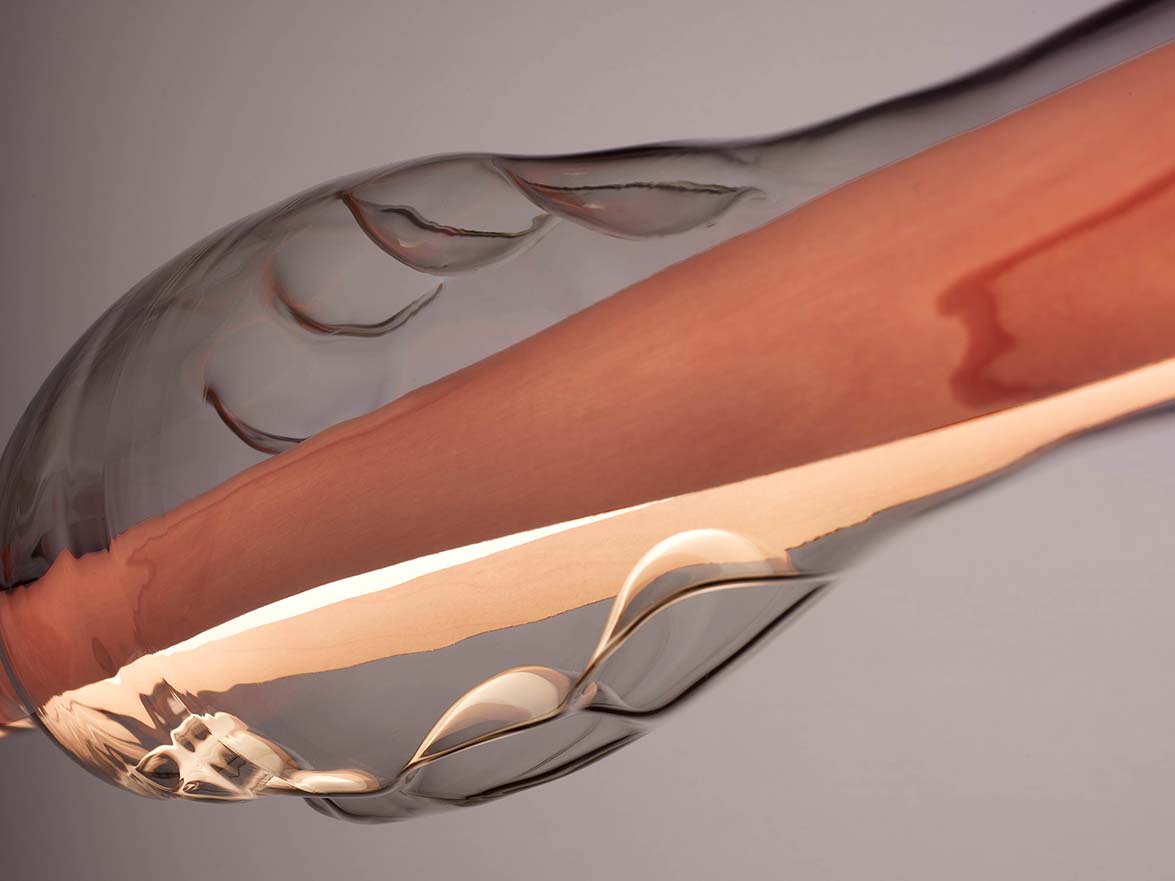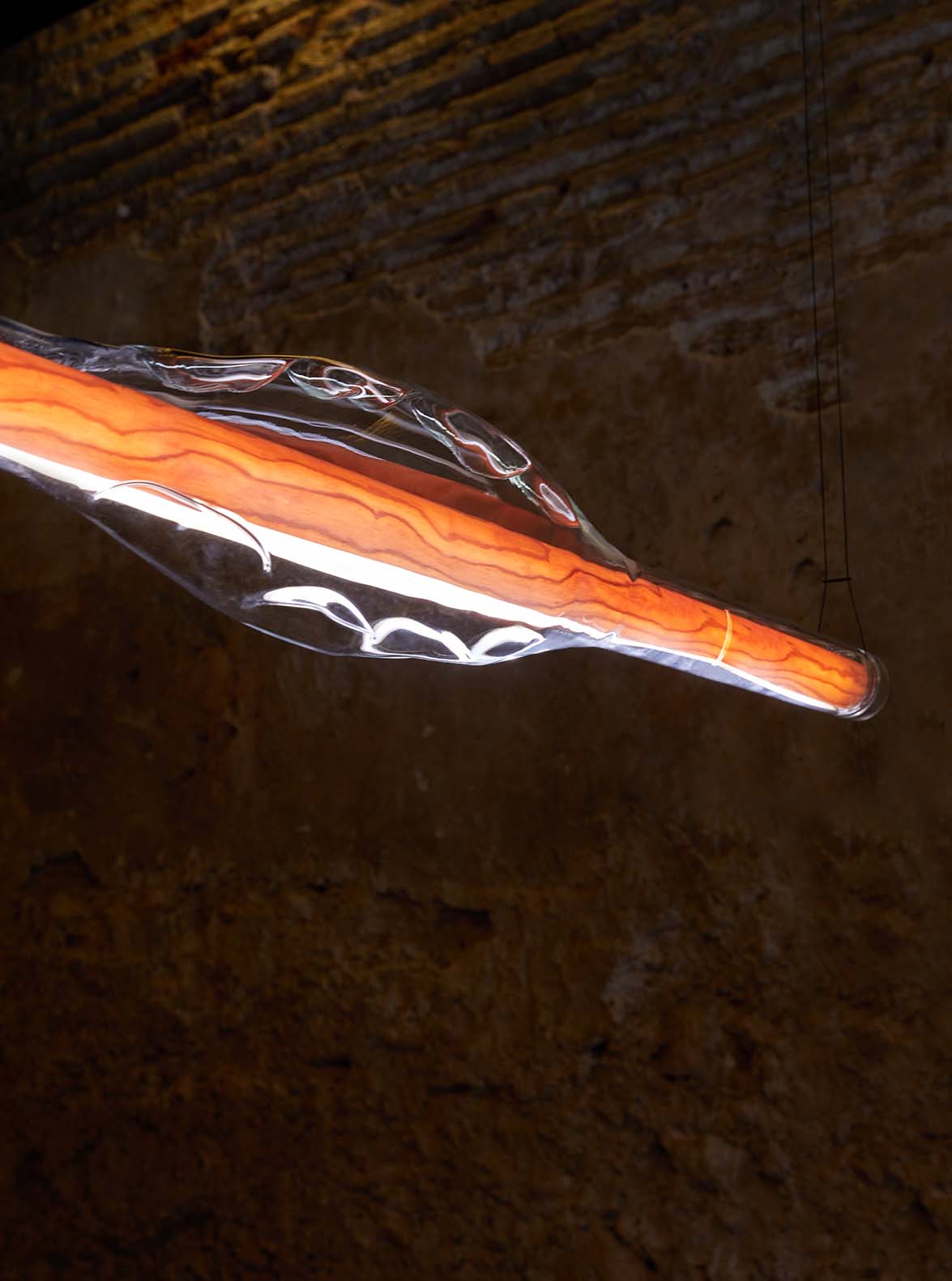 ESTELA: the captivating capsule of light
Made of clean, clear, one-piece borosilicate glass, Estela is a captivating capsule of light, designed by Mayice Studio. The hand-blown glass, by accomplished craftsman Eduard Garuti, wraps around a cylindrical diffuser made of wood veneer (and available in five shades). It houses an adjustable LED light source, and a straight opening on one side emits a light that is softened by the glass.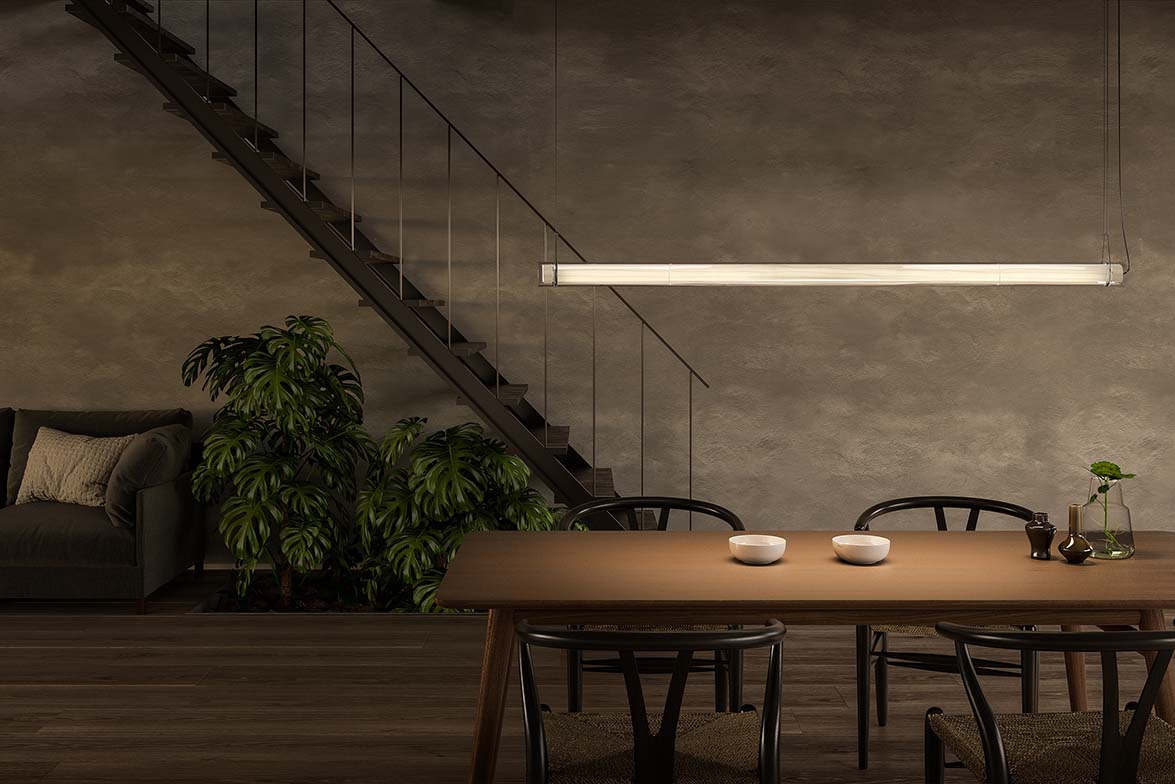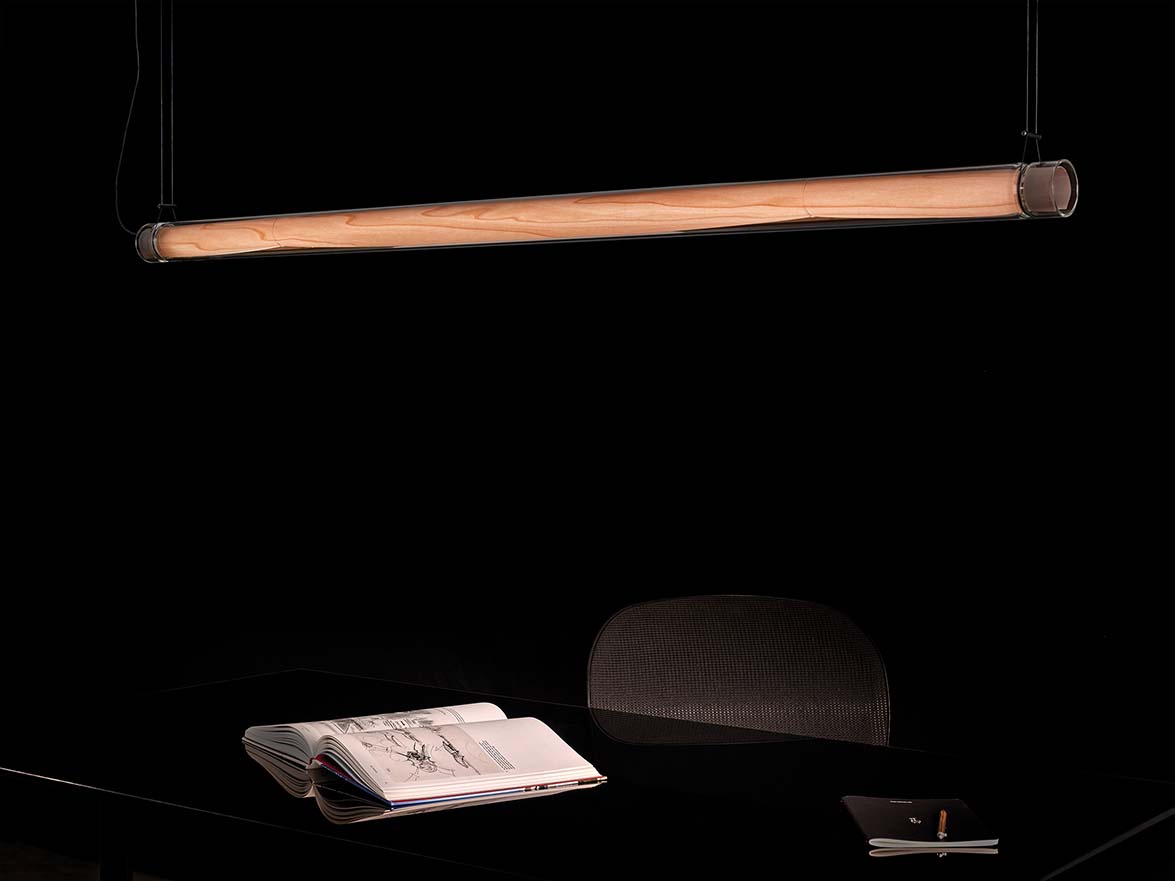 A radiant lamp and the perfect connection between glass and wood, Estela can be combined with Dune to create alternating design solutions for board rooms, offices, and hospitality settings. The natural imperfections of Estela, a characteristic of hand-blown glass, add a touch of authenticity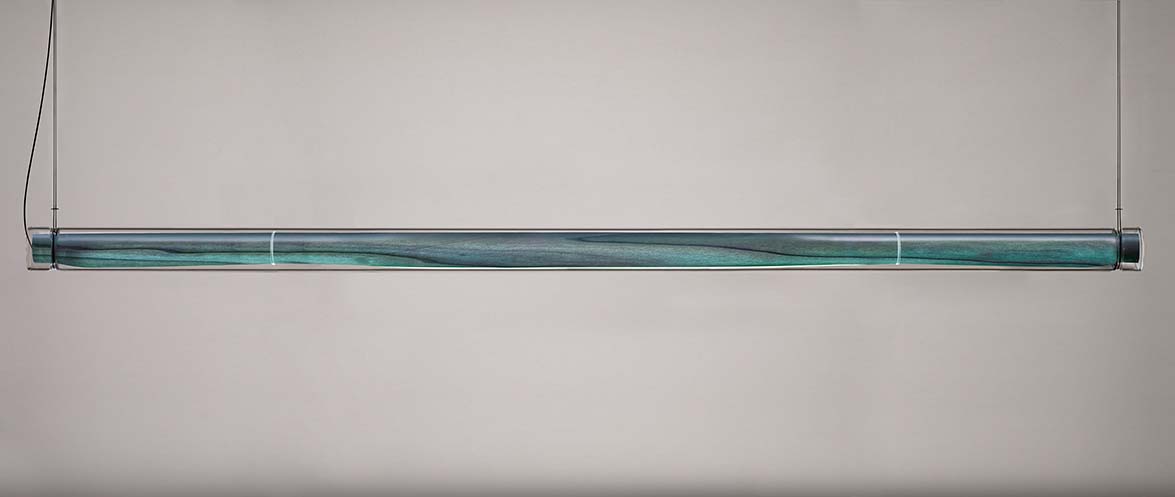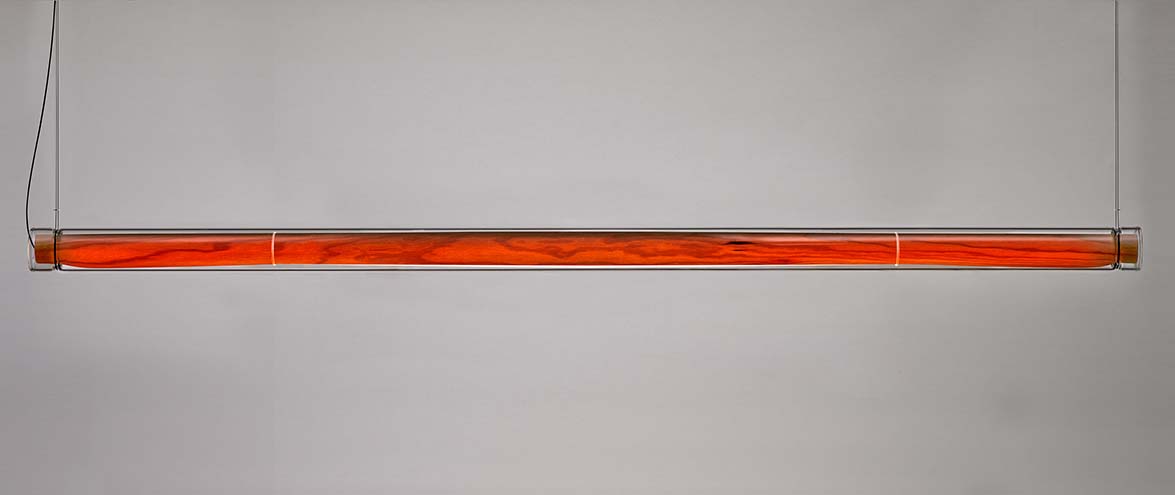 Source: LZF Lamps
Read more news related Lzf Lamps published at Infurma
Read more news related Mayice Studio published at Infurma
Visit the LZF Lamps sheet at Infurma
Visit the LZF Lamps website