FERIARTE, the Art and Antiques Fair, is 35 years old. For over three decades it has made Madrid the centre of the antiques, decorative arts and painting market. Throughout its existence it has grown in quality to become the benchmark for antiques in Spain and one of the most important in Europe, a must for collectors, interior designers, enthusiasts and the general public. They all make up the loyal public who visit FERIARTE each year to buy, look at and admire the most outstanding antiques currently on offer. In this special edition, taking place from 19 to 27 November, the 120 exhibitors taking part will have around 15,000 top quality items on display for sale. In short, real treasures from the past, full of beauty, art and history.
Thousands of objects belonging to different styles, eras and specialities, unique and exclusive items that make FERIARTE the best exhibition of antique art, a meeting place that is a must for collectors and admirers of 19th and 20th century painting. Furniture, classic antiques, antique and contemporary paintings, sculptures, clocks, china, lamps, silver, glass, oriental and tribal art, jewels and other art objects confirm the improvement in terms of quality and diversification that the show has undergone in recent years.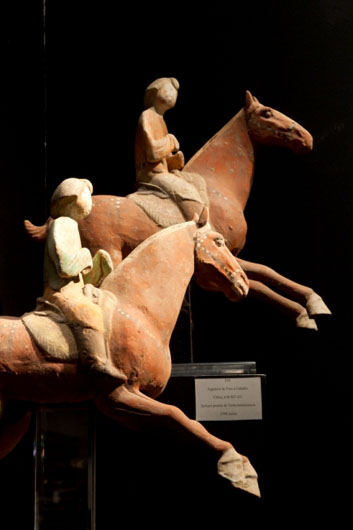 As in previous editions, the value of every object at FERIARTE, its authenticity and state of conservation are examined by a committee of around 50 experts in different areas of art who, in the days prior to the opening of the Fair, check them thoroughly. This thoroughness, which confirms the high quality of the pieces on show, makes the fair exclusive and assures visitors of the distinction of their purchases. Luxury is combined with art and decoration to offer excellent pieces and objects.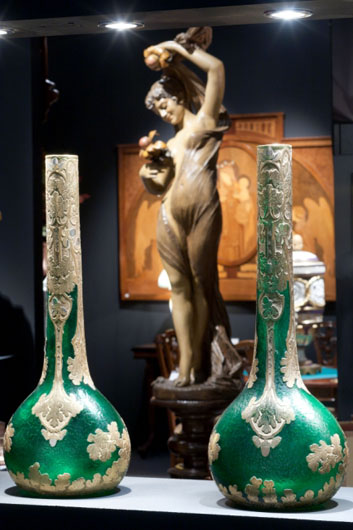 Also, to celebrate its 35th anniversary, FERIARTE this year has some new features that will, if possible, make it an even more attractive art event. For example, in collaboration with Mercados del Vino, it is introducing a new exhibition section, "Wine with Art", an exclusive space for a group of bodegas with a super premium range of wines offering an interesting programme of vertical and horizontal wine tasting. It is a way to meet a specialist demand which, in the world of premium wines, finds a collector's interest like that of the plastic and decorative arts.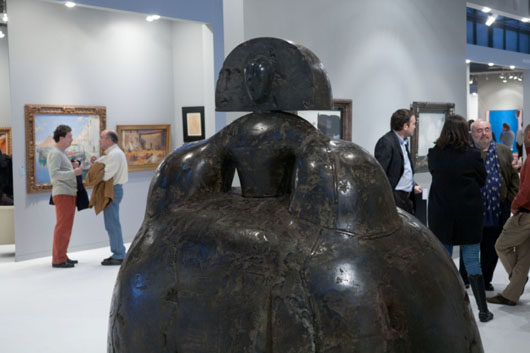 FERIARTE will also provide a stage for the fusion of art and flamenco, in the same year that UNESCO has declared it to be part of the Intangible Cultural Heritage of Humanity. In this way the aisles at the Fair will be exceptional witnesses to the performance by La Moneta, one of the brightest stars on the flamenco dance scene today.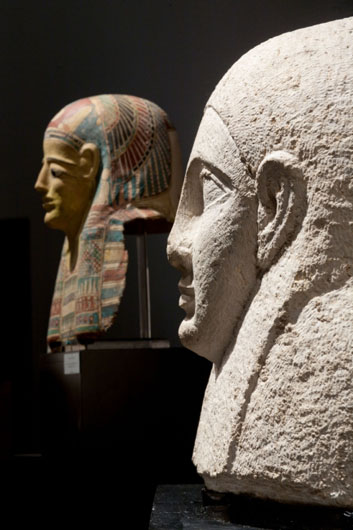 After it was well received last year, FERIARTE again has a space for debating the antiques market. That means there will be various seminars and roundtables, directed by leading professionals in this sector, grouped together under the umbrella of "Views from the World of Art and Antiques". These will study the situation from the viewpoints of antique dealers and gallery owners, collectors and critics.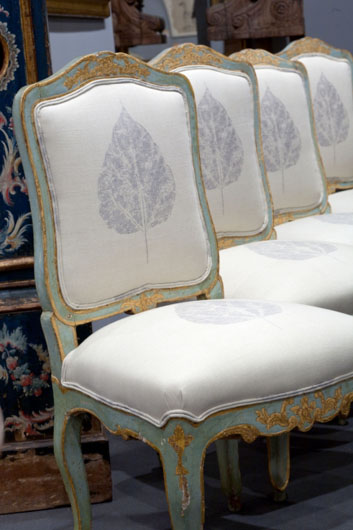 Once again, the Art and Antiques Fair is present in the social networks, Facebook (www.facebook.com/feriarte) and Twitter (@feriaFERIARTE), where followers will be able to find out what's new and consult all the information on the Fair.
FERIARTE is taking place between 19 and 27 November, in Hall 4 at the Feria de Madrid, from 12 midday to 9 pm every day.