It was held from 28th to 31st March and brought together nearly a thousand international furniture manufacturing brands.
CIFM/interzum guangzhou 2023 opens with a bang, showcasing new awards, feature zones, and forums to captivate attendees
Redacción Interempresas
31/03/2023
Asia's largest and most influential furniture production, woodworking machinery and interior furnishing exhibition, CIFM/interzum guangzhou 2023, is officially open to visitors today. The four-day exhibition is being held in Guangzhou, China, following the timely reopening of borders to the world, which has set the industry abuzz with excitement.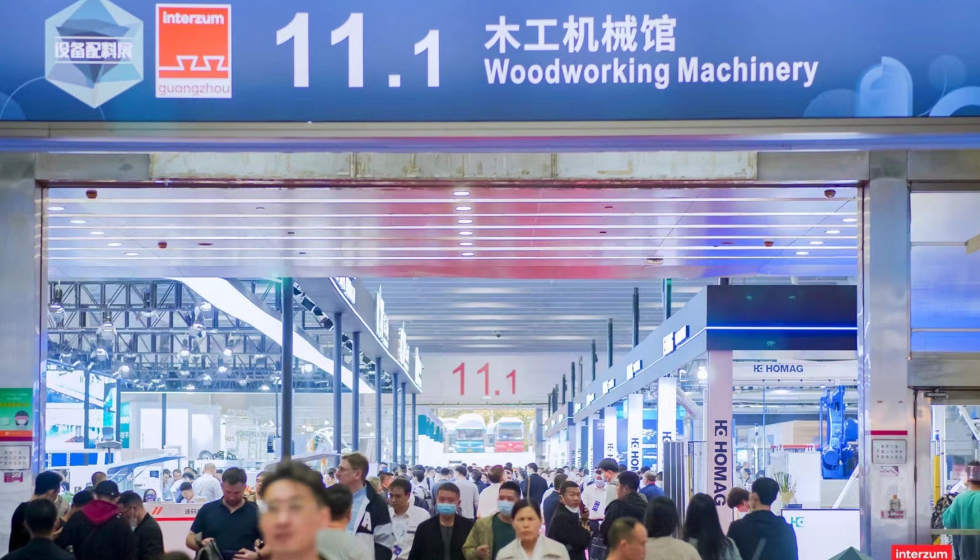 With a whopping 330,000 square meters of exhibition space, CIFM/interzum guangzhou 2023 is being held in conjunction with Phase II of the China International Furniture Fair (CIFF) for office and commercial spaces. The exhibition welcomes nearly 1,000 high-quality furniture manufacturing brands from China and abroad, including 200 international leading enterprises.
Visitors will have the opportunity to witness the latest products, technologies, processes, and materials from adhesives to hardware, wood products to tools and machinery. Among the many renowned brands exhibiting at CIFM/interzum guangzhou 2023 are AHEC, American Softwoods, ARPICO, CoolisT, Decospan, DewertOkin, FGV, Freud, GTA, Nantong Healthcare, Henkel, Hueck, impress, Interprint(IP), Jowat SE, King Slide, Kleiberit, LamiGraf, Lehmann, Leitz, Leuco, limoss, Linak, MTC, Munksjö Group, QWEB, Reggar, Rehau, Repon, Robatech, Schattdecor, SCM, Shang Gong Group, Simalfa, Sugatsune, Swiss Krono, and Kronospan.
Recognizing innovation excellence
CIFM/interzum guangzhou 2023 is not just a platform for showcasing the latest products and technologies in the furniture manufacturing industry but also a stage for recognizing excellence and innovation.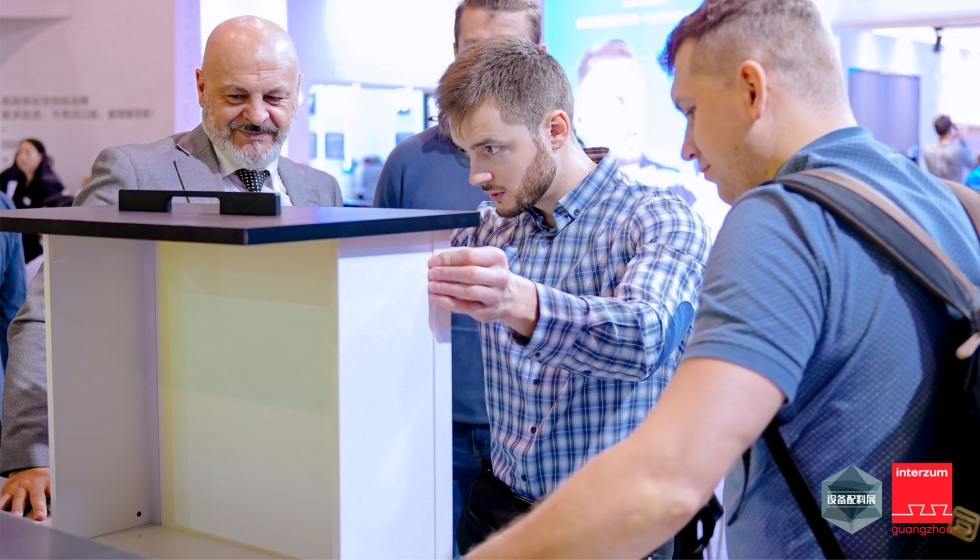 The exhibition kicked off with the launch of the interzum guangzhou Award, an annual selection of outstanding companies in the industry promoting technological innovation and product research and development. Originating from the influential interzum Award, this annual selection highlights the latest trends and advancements in the industry.
Keith Tsui, Managing Director of Koelnmesse (Beijing) Co., Ltd., expressed his gratitude towards the industry's support and collaboration, saying, "thanks to the tireless efforts of all sectors, we have marked the beginning of a new era this year. The exhibition has successfully attracted global furniture elites to convene in South China, enabling the industry to come together and connect. With the power of the interzum guangzhou platform, we will continue to support innovation and sustainable development within the industry."
Tsui also predicts that the interzum guangzhou Award will serve as a barometer for new furniture material application trends over the next 3-5 years, guiding the development of the global furniture manufacturing industry. This underscores the exhibition's commitment to driving innovation and promoting sustainable development in the industry.
The international judging panel of the Award comprises internationally renowned designer and creative director of imm, Dick Spierenburg, as well as well-known material expert in Europe and Red Dot Design Award jury member Sascha Peters. They expressed their optimism for the innovation and application of new materials in this year's nominated products and believe that this will provide the furniture manufacturing industry with broader ideas for developing environmentally friendly, energy-saving, high-quality, and intelligent products.
The award-winning products are showcased at the interzum guangzhou Award special display area for the next three days, providing furniture manufacturers, designers, and brand enterprises with the opportunity to experience new technologies, new processes, and new applications up close. This is expected to drive the development of the furniture manufacturing industry further and promote the adoption of innovative and sustainable practices.
On the pulse of industry trends
The VSIL Forum, a highly anticipated event, kicked off on the afternoon of March 28, with senior representatives from industry leaders like Philip Zhou, CSO of Schattdecor, Matthias Haasler, Chairman REHAU North East Asia (NEA) cum Head of Division Furniture NEA of Rehau, Chunshan Jin, General Manager of Sugatsune (Guangzhou), Oana Bodea, CEO of Kronospan, Lin Hsinju, Senior Trend Specialist of WGSN, and Dick Spierenburg, Founder of Spierenburg Studio sharing their insights on topics such as full interior customization, industrial integration,
product R&D, and interior furniture product design trends. The event aims to provide attendees with a deep analysis of the development direction and trends of the furniture manufacturing industry.
In addition to the thematic forums, the VSIL Gallery features a sleep zone with the theme of 'Wakefulness'. The feature zone guides visitors through objects and space, providing high-quality sleep suggestions by adjusting temperature and lighting to explore user-centric product design. Against the backdrop of World Sleep Day, the immersive sleep experience is expected to attract numerous visitors, sparking thoughts on sleep and raising awareness of the importance of improving sleep quality.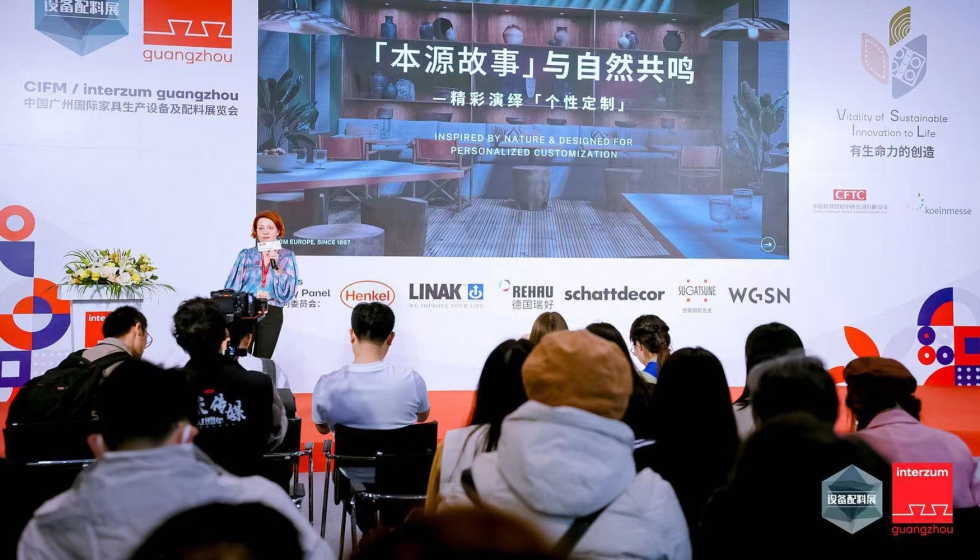 Another major drawcard, the VSIL Forum on March 29 will focus on topics centering on the sleep economy, circular economy of environmentally friendly materials, and furniture intelligentization, with exciting insights from Ryan Trainer, President of International Sleep Products Association (ISPA), Sascha Peters, Founder & Owner of Haute Innovation, Aifu Che, PD Manager of APAC, Lifestyle of Henkel Adhesive Technologies, Simon Jenkinson, President of Linak China and Jochen Schanbacher, General Manager China of Simalfa China.
The Boundless Design Forum slated for the afternoon will see Stanislas Joly, Partner & Design Director of Joly Design, Lixia Qin, Deputy General Manager of Bella Home, and Ai Xiao, Sales Director of Lectra Furniture delve into the development trends of upholstered furniture, sofa color trends for 2023, and how upholstered furniture enterprises can break through digital boundaries.